A cost-efficient, easy video editing program is what you need to edit videos on a computer or Mac due to the features and VFX that you need to enhance the output of the video and produce professional results. In addition, they were made for multiple channels, including social media, streaming websites, advertisements, podcasts, and more.
Video production tools are also instrumental for content marketers who require engaging functionality to attract their audiences. Below is the list of the best desktop video editor available for many types of computer systems. Each one of them earns a unique place and is alive with unique pros and cons. Ensure to check those options out before making an informed decision.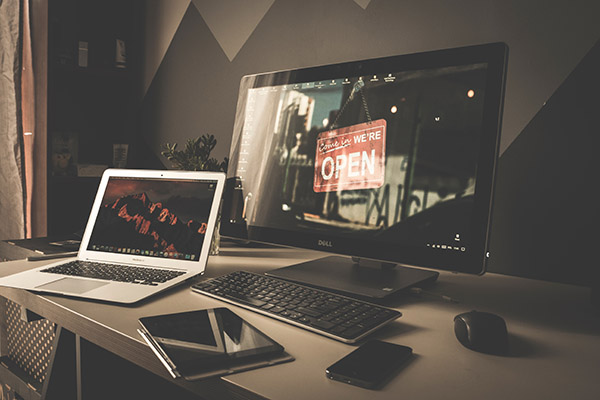 5 Best Beginners' Video Editors for Desktop in 2022
This part will display easy-to-use desktop video editor options for a newcomer in the video editing field. It is needn't to be a professional to figure out those programs on your device, including Windows, Mac, and Linux.
Top 1. TunesKit AceMovi Video Editor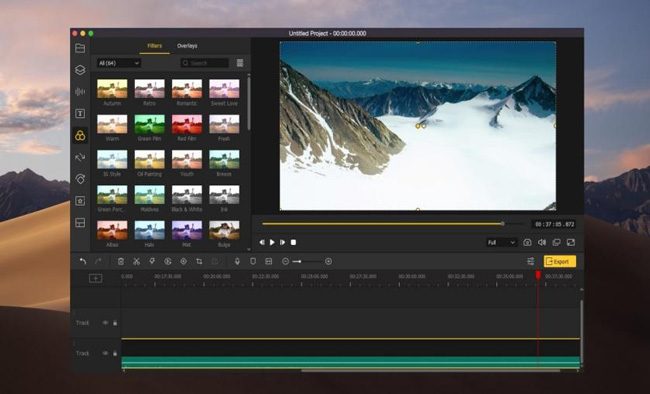 AceMovi Video Editor is robust desktop software and has a separate following among new users. The editing tool provides the best editing features, creative elements, add-on, etc. Users can use the tool to edit an existing video by importing it into the media library or launching the built-in screen recorder.
The timeline at the bottom gives you the freedom to play with the video at different speed. It is here that you perform various activities such as cropping, trimming, adding subtitles, rotating, zooming, tilting, and more. With the help of the preview canvas, you can watch the changes to the video and ensure that everything is perfect before merging files and producing the final video.
In addition, the video editor for desktop supports all the video formats available, making it easy to save the project in the desired output. Alternatively, you can change the resolution, file name, and output path.
AceMovi Desktop Video Maker
Edit a video with text and subtitle templates
Basic functions: Trim, Crop, Cut, Reverser, Convert
Create a recording on YouTube and Facebook
480p, 720p, 1080p, and 2160p output support
Free music resource stock and sound effects
Dub or narrate the clip/frame quickly
Offer advanced green-screen and split-screen
The demo versions are free for everybody
Top 2. OpenShot Video Editor
OpenShot is oe of the best free Wndows 10, 11, and Mac's desktop video editors for budding enthusiasts. The intuitive user interface and editing tools available are ideal for practical use by newbies and intermediate users. You can use resize, crop, cut, frame stepping, scroll, time mapping, and other features.
When it comes to the visual effects, it is available to apply Hue, Deinterlace, Pixelate, Color Saturation, and Stabilizer. Different from TunesKit AceMovi and HitFilm Express, OpenShot set those features inside the "Effects" panel. Another good point is that this software is free for exporting a video of very high quality.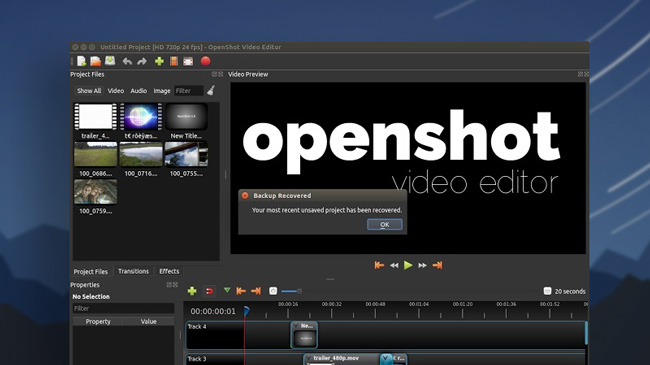 Pros:
Transitions and video effects are available
Completely free
Export project into 4K UHD
Add captions, black bars, and subtitles
Multiple tracks for batch uploadings
Cons:
Crashes often
Rendering is slow
No sound effects
Top 3. AVS Video Editor
Want to find a high-quality video-making software? AVS is the best desktop video editor for people who need 4k editing features. It has basic editing options like a trimmer and provides the chance to make the necessary edits without using advanced programs. You can add captions, and subtitles, or customize fonts.
The best thing about AVS is that users can generate a photo slideshow in a few steps because of the ready-to-wear collage template. To be detailed, you operate the slideshow maker, add files to these boxes, then add some transitions or background music. More than that, you can even try some video templates for easy work.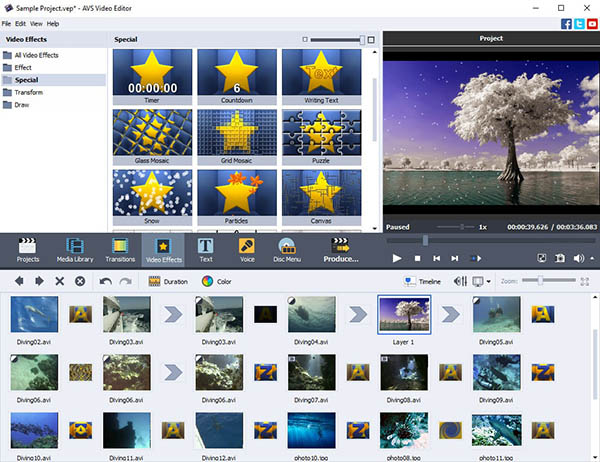 Pros:
Slideshow templates for combining photos
Video transitions
Effects auto preview
Voiceover and dubbing recorder
4K editing support
Cons:
One videi track for all projects
Installation challenges
Top 4. Shotcut Video Editor
Shotcut desktop video editor is open-source software, making it ideal for use by everybody on Windows, Mac, and Linux Ubuntu.
The application supports a variety of video formats, including 4K, DNxHD, and ProRes. Apart from video editing, you can also use its audio editing options for better results. The motion track tool detects the important pictures in imported videos.
As for 4K and Full HD video editing, it is effortlessly converting high-quality clips to higher output qualities on Shotcut, or changing the original format into others. You can set the parameters like codec, bit rate, sample rate, and file size as well. Besides that, this program allows no watermark and ads on the trial version.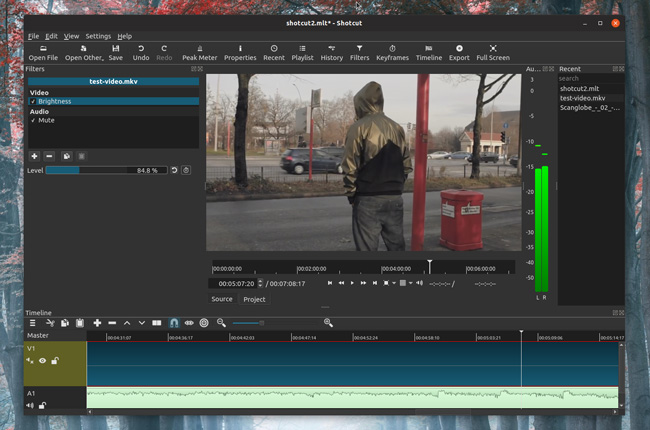 Pros:
A good set of editing features
Friendly editing format support
Great tech support
Motion detection
Customizable user interface
Cons:
Outdated layout
No stock library
Limited transitions
Top 5. WeVideo Video Editor
The best easy desktop video editor for beginners is WeVideo. It is a cloud-based tool and offers solutions for businesses, students, educators, and consumers. On WeVideo, Users are supposed to achieve all-sided videos by using stickers, emojis, subtitles, music, and effects. In addition, the free version provides unlimited downloads and storage.
What makes WeVideo desktop video maker is that it is no need to download any software or app. You need to open up it on a browser and log into it to create a new account. The timeline provides tracks to add batch videos, background music, texts, and images. Sadly, you cannot try green screen and video reversion features on this tool.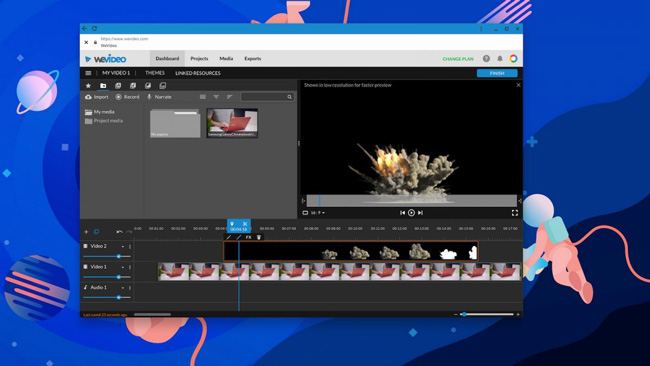 Pros:
Intuitive editing interface
Green screen, fonts, and themes
Stock library offers music and subtitles
Web-based system
Unlimited tracks
Cons:
Privacy problems
Expensive when opted for a paid version
6 Best Professionals' Video Editors for Desktop in 2022
What are the best free desktop video makers for pro-entry levels? We're about to review some tools based on advanced effects such as sequential editing, chroma-keying, LUT color, 8K file editing, and 3D preview. Contiune to scroll down:
Top 1. Blender Video Editor
Blender video editor for desktop is a 3D creation suite, which is open-source and free. You can animate 3D models and collaborate with developers from different parts of the world. It has a functional video editor along with handling complex edits, such as masking. First thing first, you should use the basic editing workflow if your target is not a 360-degree preview.
With respect to professional skills, users are accessible to histogram displays, 3D charts, chroma vectorscope, live preview, and luma waveform. And the audio editing functions include mixing, syncing, stabilization, and scrubbing. The user interface may very complicated for beginners. When you want to download a video from Blender, it needs to render the effect changes first.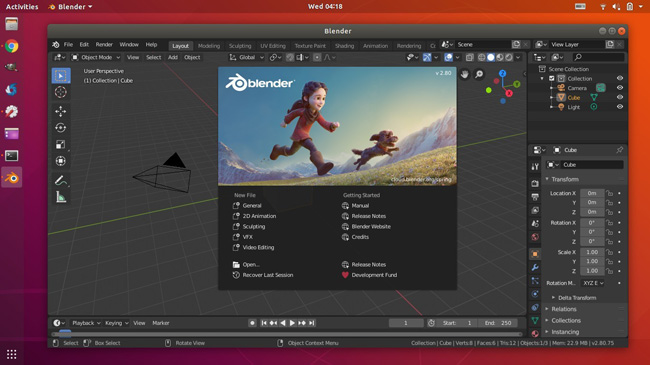 Pros:
Professional 3D animator
Advanced video file scripting
Visual effect features
Film animation
Watermark-free service
Cons:
Not simple to use
Crashes often
Basic in 2D video creation
Top 2. DaVinci Resolve
It is a piece of good advice to consider DaVinci Resolve as the best desktop video editor for Mac and Windows 11/10 in the free category because of the options included in the tool. You will have access to color correction, 8K editing, visual effects, and audio post-production. In addition, it is allowed to use for both offline and online editing.
You can say DaVinci Resolve is a free video editor because of the watermark-free output option and free styles of transitions and subtitles. However, by practical testing, we found that most video effects offered by DaVinci Resolve are not free for common licenses. And you need to register to apply for music resources on an extra song website.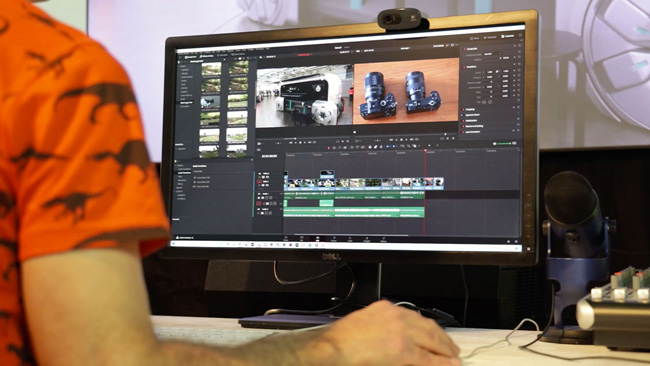 Pros:
Specific workspace for editing video color and soundtrack
Format and platform agnostic
Various video transitions
Diverse working modes
720p output has no watermark
Cons:
Steep learning curve
No external integration
Paid VFX
Top 3. HitFilm Express
HitFilm Express is the right desktop video editing tool when you want to enjoy more video effects and filters. The video editor for desktops has professional-grade options that help in enhancing the video output.
In addition, the tool includes animation tools along with audio and video transitions. There is no free demo version provided by HitFilm Express. As for the output options, HitFilm Express allows 4K UHD and 8K editing.
Motion blur, slow motion, fast motion, mosaic, VR video preview, and many useful pro features can be found in this software. But different from Blender and DaVinci Resolve, any Blender user needs to buy the premium version for removing the watermarks.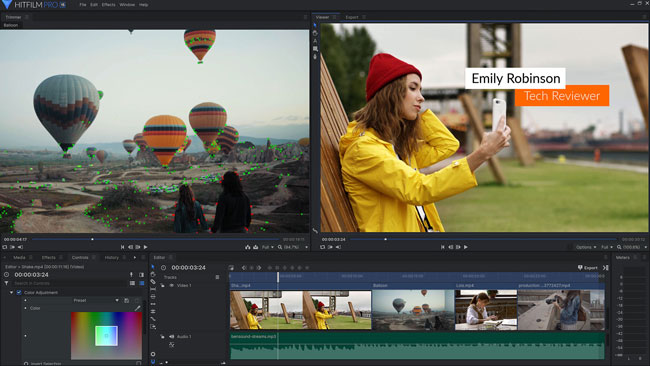 Pros:
Built-in transitions and effects
Learning materials
Suitable for beginners
Functions on low-end computers
Double-canvas user interface
Cons:
Steep learning curve
Limited community support
No demo version
Top 4. VSDC Free Video Editor
As a free media maker for professional editing, VSDC is the best easy desktop video editor. It is available in both paid and free versions. The free version offers everything needed to edit a video with a few limitations. But the paid one offers hardware acceleration and 360-degree editing. Therefore, it is ideal for use with medium editing requirements.
The same as AVS Video Editor, VSDC gives users channels to quickly generate a photo slideshow. In the slideshow-making feature, you can add transitions and background music to enhance the whole quality as per your needs. Also, VSDC is unique because it combines almost all features on one page. As a result, you may find it hard to use at the very beginning.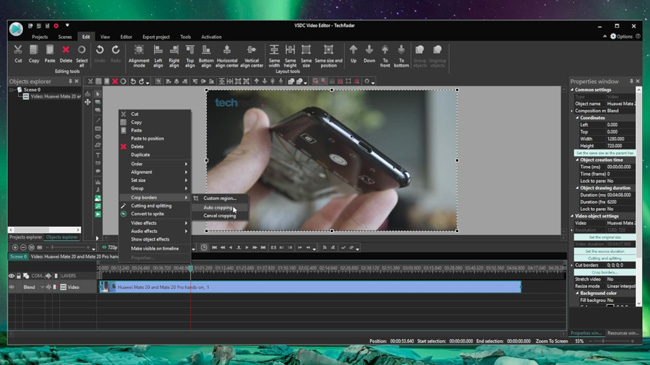 Pros:
All the editing tools available
Excellent visual effects
Efficient text processing
Custom color correction
Post videos on social media
Cons:
Misses pro-editing features
Very difficult to use
Top 5. Lightworks Video Editor
Lightworks is the best free desktop video editor, for it gives everything that users require to edit a video. It has a collection of tutorials, making it easy for anyone to use for editing videos. In addition, it has a great group of stock music clips and videos. The effects include a verdict preview that converts your video into 3D flexibly.
You are allowed to export video on 720p resolution, but the format is limited to MP4 on the demo version. Alternatively, you can share the editings on YouTube, FaceBook, Vimeo, or other platforms. If you want a professional tool and also hope that is easier, Lightworks is better than others like DaVinci Resolve or VSDC Free Video Editor.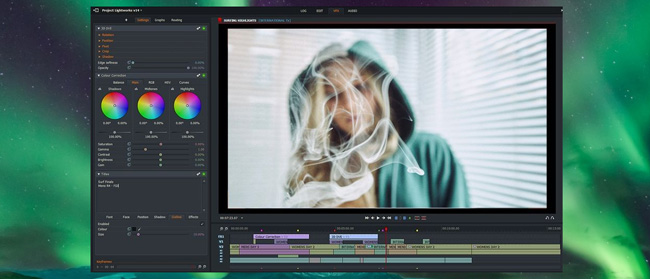 Pros:
Content management
Chromakeys to change video background
Rendering effects
Advanced LUT Color correction
A vast library of muisc that you can search for
Cons:
No video stabilization
Only MP4/H.264 Codec is supported
Missing merge and split features
Top 6. VideoPad Video Editor
VideoPad is a powerful desktop video editor application and is suitable for use by both commercial and personal use. It is available for free and helps create high-quality videos without paying any money.
You can use basic editing tools, overlays, effects, transitions, and sound effects. And advanced tools like green screen and keyframes are provided. The most outstanding quality of VideoPad compared to other tools is 360-degree preview and editing.
You can import a video created by GoPro tools or professional VR camera rolls. You can use the sound waveform to define which clips should be trimmed out. The built-in video cutter is available on the toolbar. More features include a video cropper, resizer, converter, and reverser.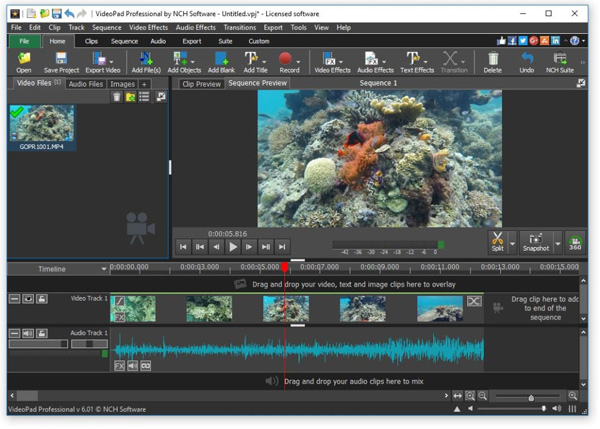 Pros:
Excellent for beginners
Supports all video formats
360-degree editing
30-day free of cost
Plenty of industry-standard video filters
Cons:
Outdated layout
Video animation not supported
The Bottom Line
A free desktop video editor can come to your aid when you need to edit, and that does not require advanced tools. However, when you are planning for a long-term requirement, the tool that best suits your requirement must be the one that was created with all-sided features. It's also suggested to give those video editing options a try before being devoted to the messy trimming and cutting work.