The data collected so far point towards the growing demand for the best cheap video editing software. With the rise in social media marketing, the trend is continuing to grow, and people belonging to different occupations and age groups are coming forward with both personal and professional videos.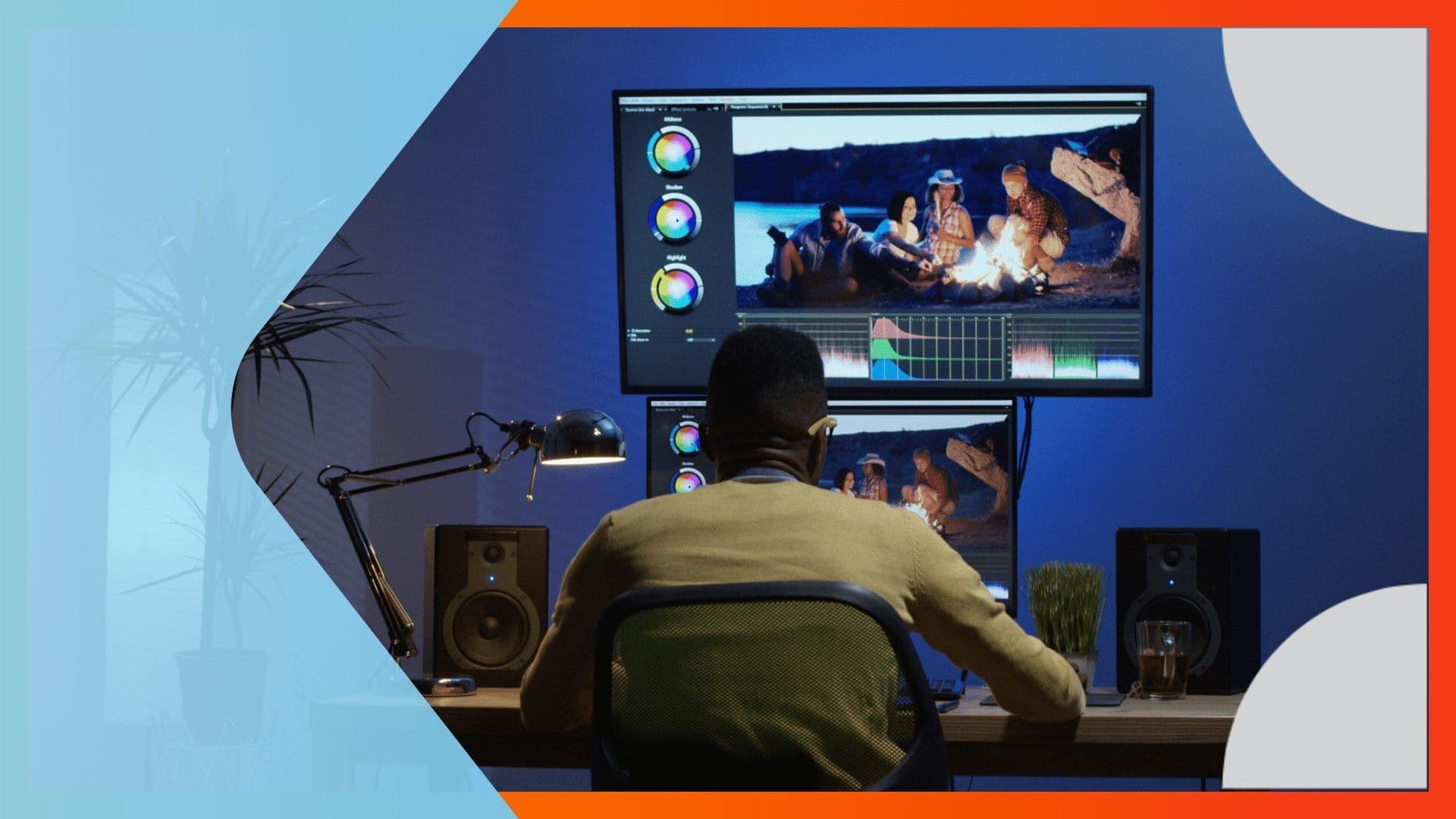 You will come across several expensive video editing software. However, these may not fulfill your requirement. They may even not be worth the work you are planning to do for producing videos. The alternative is to search for the best video editing programs that are also affordable and efficient.
In this article, we are outlining about eight different tools that you can use to create engaging videos. The tools discussed here come with both pros and cons, which help you decide the right editing tool for making an attention-grabbing video.
Recommended Application – TunesKit AceMovi
The TunesKit AceMovi Video Editor is a combination of a screen recorder and video editor. You can import existing files or record your computer screen, which you can later edit to create your video. What makes the video editor a preferable choice is the presence of numerous features, editing options, transitions, and more.
Unlike any cheap video editing software, AceMovi is affordable and has everything you need to create engaging videos for your video channel. The software is simple to use, and you can make an exciting video even if you are an amateur in the video editing field.
AceMovi provides a complete set of features that you can manipulate as you please to unleash your imagination. Together with the minimum hardware requirements, you can create videos playable on different devices and more.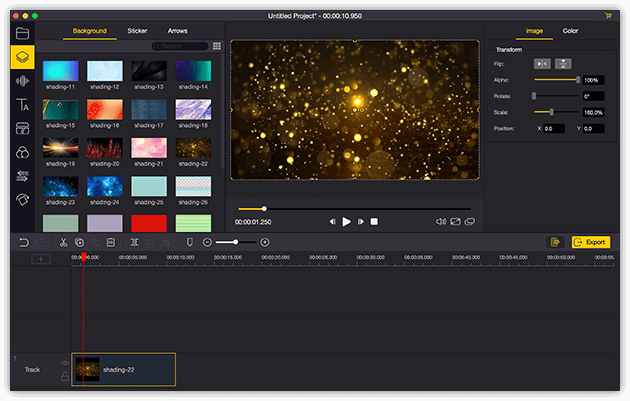 Price
Free trial; $19.95 for one month; $39.95 for one year; $59.95 for lifetime.
Pros:
Library to stock audio and video files
Supports majority of file formats
It runs on any computer, including Mac
It has a plethora of effects, transitions, animations
Cons:
It can be expensive for a seasonal video editor
Top 2. Adobe Premiere Elements
The Adobe Premiere Elements is a versatile application and the best cheap video editing software. Even if you have just started video editing or have some experience handling projects, Adobe does it all for you. You can also create professional-grade results using feature-rich software. You will find all the collaborative tools that you would want.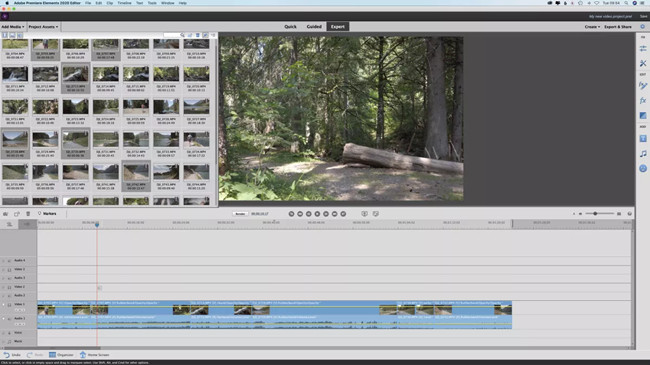 Price
$99.99 for lifetime license
Pros:
Flexible interface
Guided edits and advanced projects
Cross-platform support
Cons:
Slow rendering process
No 360-degree, VR, and 3D editing
Top 3. CyberLink PowerDirector
An excellent cheap video editing software like CyberLink PowerDirector is a full-featured program. The features it has helps you produce an amazing video that can capture the audience's attention easily. It is a consumer-level video editing program and comes with robust technology. The editor is available for Mac and Windows OS.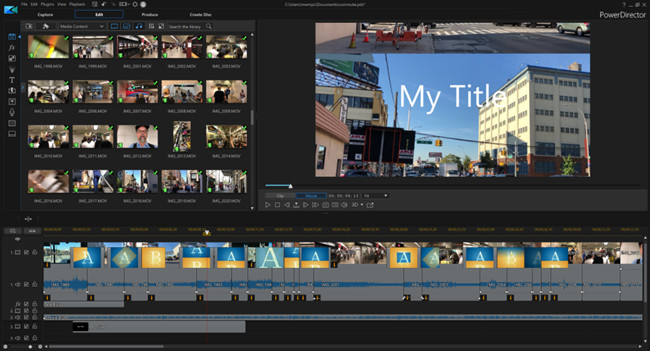 Price
$99.99 for lifetime license
Pros:
Fast rendering
Multicam editing
3D and 4K capability
Cons:
Options can make newbies overwhelming
Weak color matching
Top 4. Corel VideoStudio Ultimate
You may not like cheap video editing software for PC if you are building a professional-grade video. The VideoStudio Ultimate from Corel is an intuitive and consumer-oriented program. The features help anyone direct a video according to the imagination, as you can use AR stickers, ready templates, and more.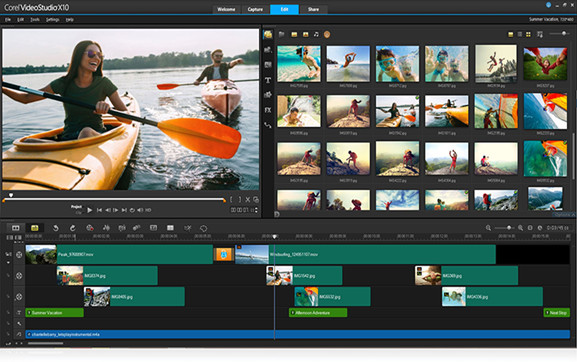 Price
$79.99 for lifetime license
Pros:
Simple interface
Fast rendering
Color grading
360-degree, 4K, UHD, and 3D support
Cons:
No keyword tagging
Weaker audio editing capabilities
Top 5. Pinnacle Studio Ultimate
If you are searching for cheap video editing software for YouTube videos, ensure that it has everything like Pinnacle Studio Ultimate. Not all tools provide the capability to render at faster speeds. The application uses motion masking, tilting, stability improvements, and much more to make your video appealing. It is a versatile software for everybody.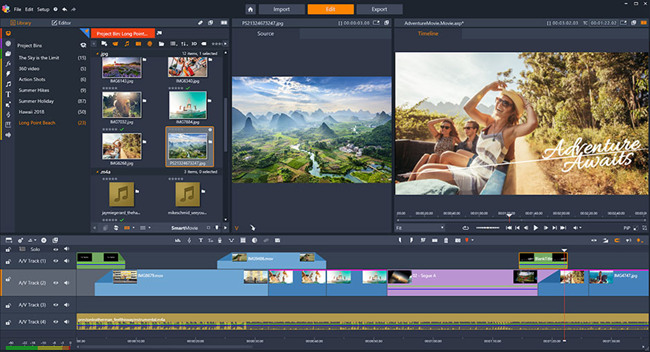 Price
$86 for lifetime license
Pros:
360-degree VR editing
Fast rendering
Multicam editing
Masking tools
Cons:
Limited motion tracking
Uneven VR implementation
Top 6. Magix Movie Edit Pro Premium
Magix Movie Edit Pro Premium is a cheap video editing software for professionals. Given the features and the advanced effects it hosts, the tool is a blessing for video editors who like to have the latest additions to create engaging videos. It further remains a leading program in performance and usability.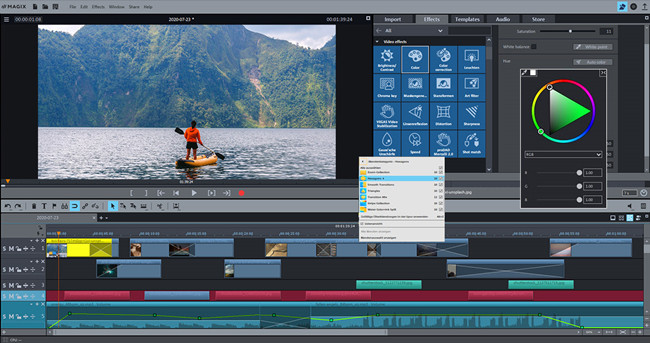 Price
$95 for lifetime license
Pros:
Plenty of video effects
Multicam editing
Tilting tools
Trailer-like templates
Enhanced audio editing
Cons:
Slower project rendering
Lacks organization and importing features
Top 7. Filmora
Filmora may not be the best cheap video editing software. However, the professional results will make it a worthy addition. The software is a wealth of features with a powerful interface that is simple to use for both starters and professionals. Recent additions include motion elements, smart preview, auto-ripple edit, and time lapse.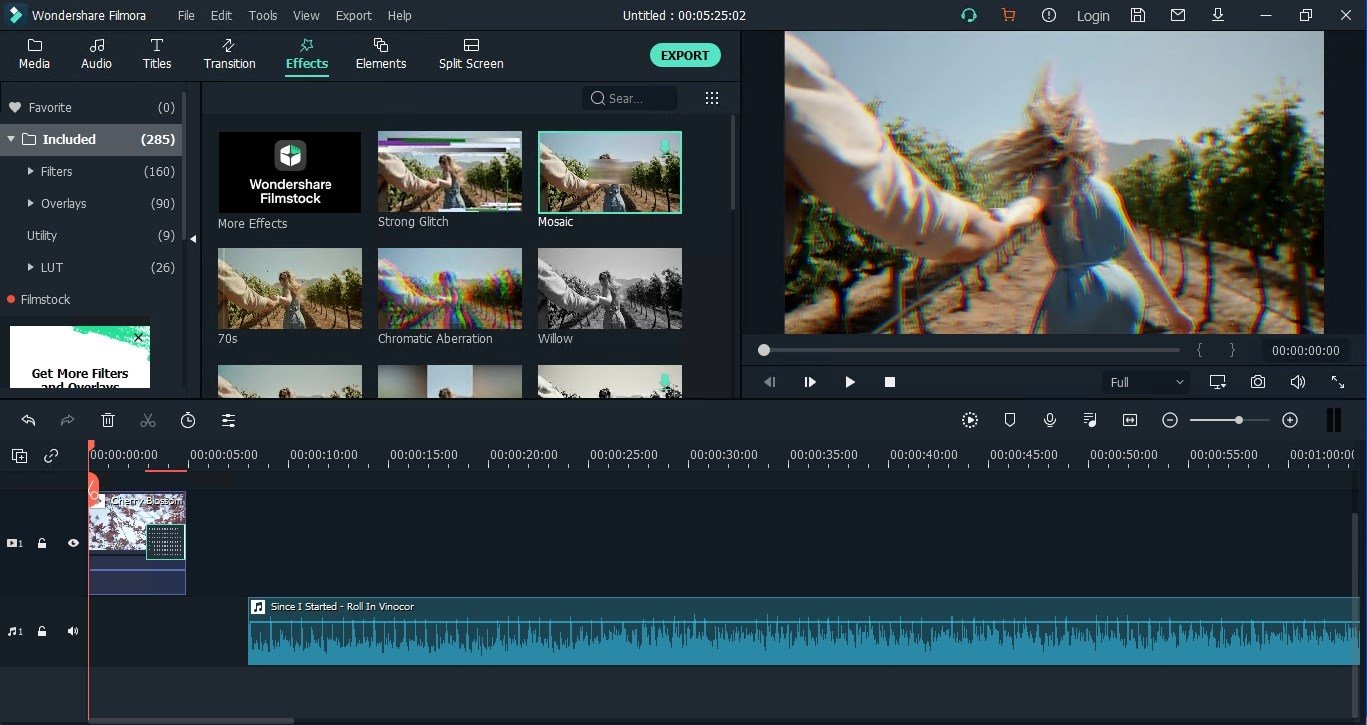 Price
$69.99 for lifetime license
Pros:
Audio separation
GIF support
Layer multiple video clips
4k support
Scene detection
Cons:
Only paid members receive new effects
Can be expensive for a seasonal editor
Top 8. Nero Video
Nero Video is a good cheap video editing software for the price. The software offers an array of features suitable for both professionals and newbies. The support for multi-format makes it easy to create videos according to the need. Alternatively, the effects, support for H.265, 4K support, and burning discs makes it a good choice.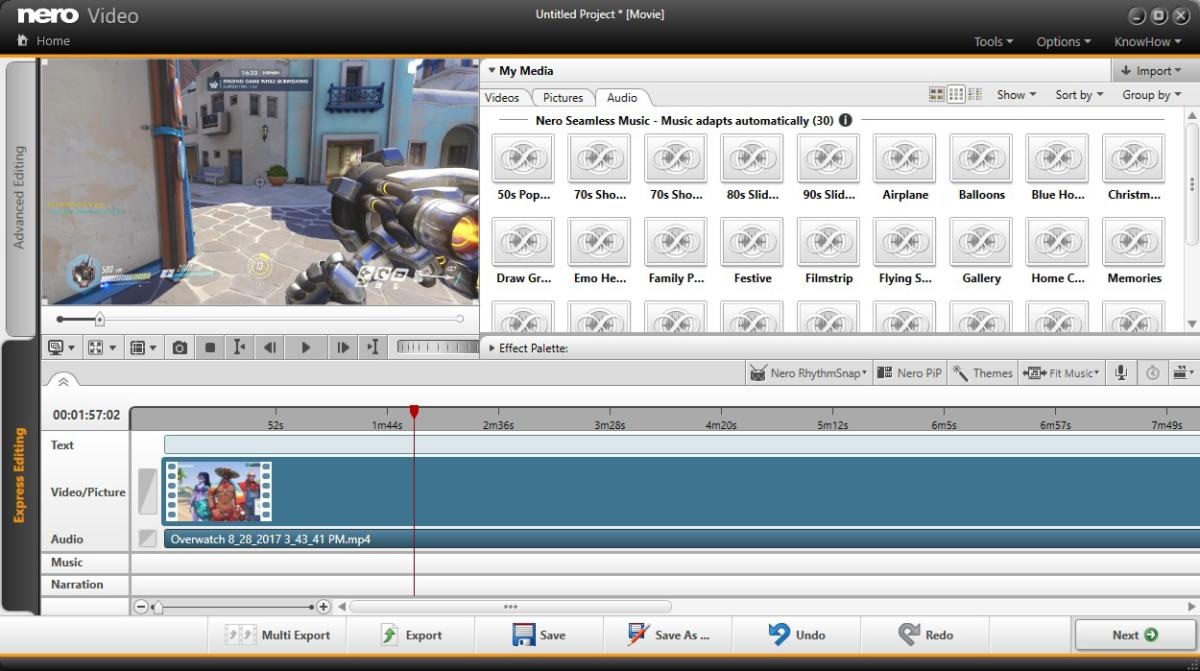 Price
$49.99 for lifetime license
Pros:
Inexpensive
Good audio tools
Excellent H.265 file support
4K content support
Cons:
Unconventional interface
No 3D and 360-degree support
Summary & Extra Tip
The best cheap video editing software depends on your requirement, budget, and how serious you are in producing videos. Use the in-depth reviews of the video editing tools discussed above to see which one fits into your editing requirement.
On a final note, consider using AceMovi, for it has everything that professional and expensive programs offer. It is affordable, has the features, and a lot more that you seek in a video editing tool.