A non linear video editor is absolutely suitable for a novice who comes into the field of movie creation. The application of non linear video editing means that you can edit multiple audio, video, and other media files in different tracks under the same timeline. Therefore, you don't need to put your video files in order or follow the tiers to add subtitles, music, and filter one by one.
Since the linear interface is outdated now and cannot achieve advanced VFX like video overlaying (e.g. picture-in-picture or split-screen). So, what is the best video editor for us with non linear video editing features? In this post, you will learn the best-recommended picks. Let's do this!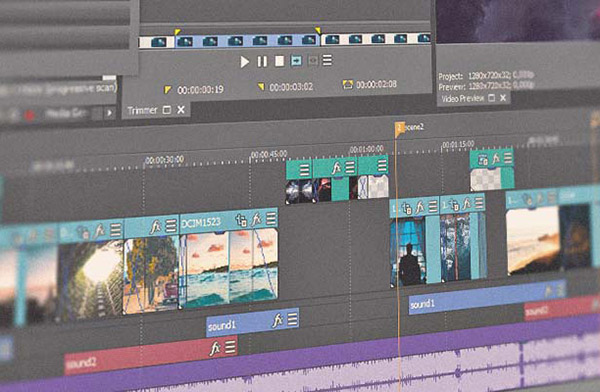 What Non-Linear Video Editing Means? And What Are Its Advantages?
Non-linear video editing, also called NLE, is a video-making workflow that empowers users to add elements and fine-tune parameter settings to a video or audio project without regard to the linear timeline. In other words, with a non-linear video editing tool, users can work on whichever clip they want in any order.
Normally, those video editors for Windows and Mac are nonlinear, while those online tools are linear. And one of the biggest advantages of the non-linear, computer-based editing software is that it's non-destructive, meaning that the original files won't be changed, replaced, or deleted, as a result, you will have full-quality media on hand. Other merits include batch file editing, a responsive system, and a safe environment.
Non Linear Editing Vs Linear Editing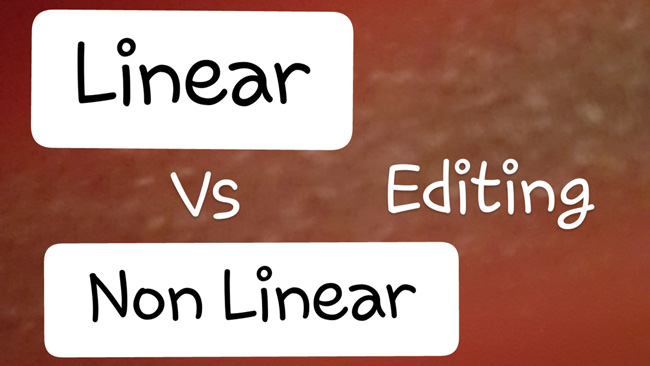 You may wonder what is the difference between linear and nonlinear video editing. In fact, while linear video editing is tied to the requirements to sequentially preview film or sound tape, non-linear video editing gives you direct experience to edit any frame of video, audio, or picture in a digital timeline without having to play or shuttle through adjacent clips to reach the final effect.
Another point is that if some of the steps of a linear video editing program are paid only, you won't have any way to edit that step if you don't buy the premium service. In comparison, you don't need to worry about such things with non-linear video makers since most of them will limit your trial use rather than a specific part like subtitling or adding music.
Now, you may want to know which one is the best tool with a non-linear interface and multifunctional features, here are seven options for you!
Top 7 Best NonLinear Video Editors in 2022
Top 1. TunesKit AceMovi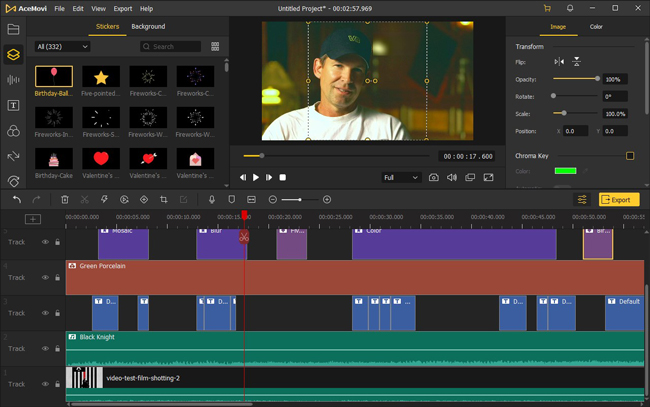 If you are wondering which is the best non linear video editor, I think TunesKit AceMovi Video Editor is the unmissable one. It is professional and simple to try, which comes with super wonderful features like creating GIFs with sound, making anniversary videos, adding a voice-over to videos, and so on. There are unlimited new tracks to add to the NLE timeline.
On the nonlinear interface of TunesKit AceMovi, you can combine multiple media into one file or easily add texts, filters, stickers, and background music. Besides that, it supports mainstream video formats like MP4, AVI, MOV, and DivX. Whether you are a novice or an expert, you can easily take advantage of TunesKit AceMovi like a pro. Here is the 100% safe downloading button to get it on computers.
AceMovi NLE Video Maker
Non-linear timeline with multiple tracks
Most video and audio formats are supported
A plethora of sound effects and music
Hundreds of subtitles genres and fonts
Edit media up to 60fps with 4K quality
Record a new footage with or without sound
Video overlay effects for split-screen/PiP
Auto settings to export file with high/low size
Beginners's Complete Reviews of TunesKit AceMovi Video Editor
Top 2. DaVinci Resolve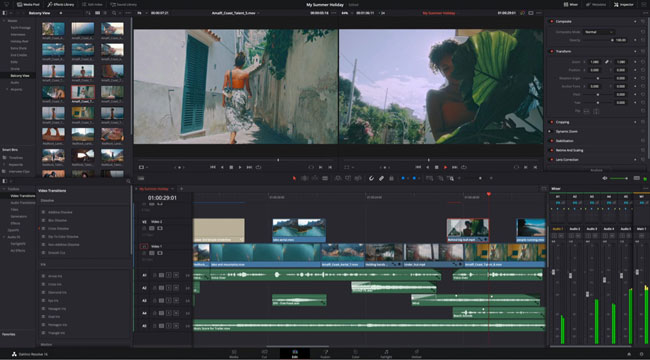 DaVinci Resolve is the best free non linear video editor with a great master-grade color palette. The features of DaVinci Resolve are comprehensive that can help users finish the video editing in several steps. It is specialize in video color modulation to help you modulate your video color all-sided.
With a nonlinear video editing interface that you can unlink audio from your video, DaVinci Resolve makes video editing no longer a boring job, but a funny and relaxed job instead. Compared to other tools, this software is watermark-free for all licenses right now. However, you need to download an extra music library to use the built-in music resources.
Pros:
Master-grade palette to edit color
Fast rendering speed
Automatically trim and tighten feature
Exrtact audio from video
A handful of transitions
Cons:
Some features available in the paid version, like video effects
Top 3. Final Cut Pro X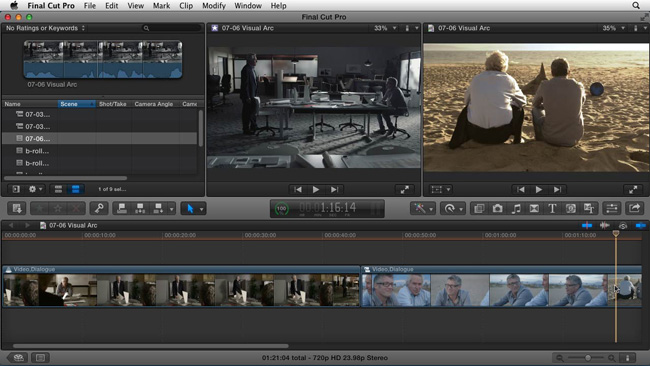 Final Cut Pro X is an ideal non linear video editing program for Mac users. It comes with basic and advanced video editing features that help you enhance your video to a higher quality, including a trimmer, cropper, converter, and compressor. You can also use the huge amount of stocks to edit your video with this non linear video editing software.
However, you should purchase to get the complete edition, and the price of Final Cut Pro X is expensive which costs $299. Moreover, the complex video editing features make it not so user-friendly to persons who are new to the video-production field.
Pros:
A bulk of video editing functions
Concise and NLE interface
Running smoothly on Mac
Motion detection
High-quality exporting
Cons:
Only available on Mac
Too expensive for some users
Top 4. Windows Movie Maker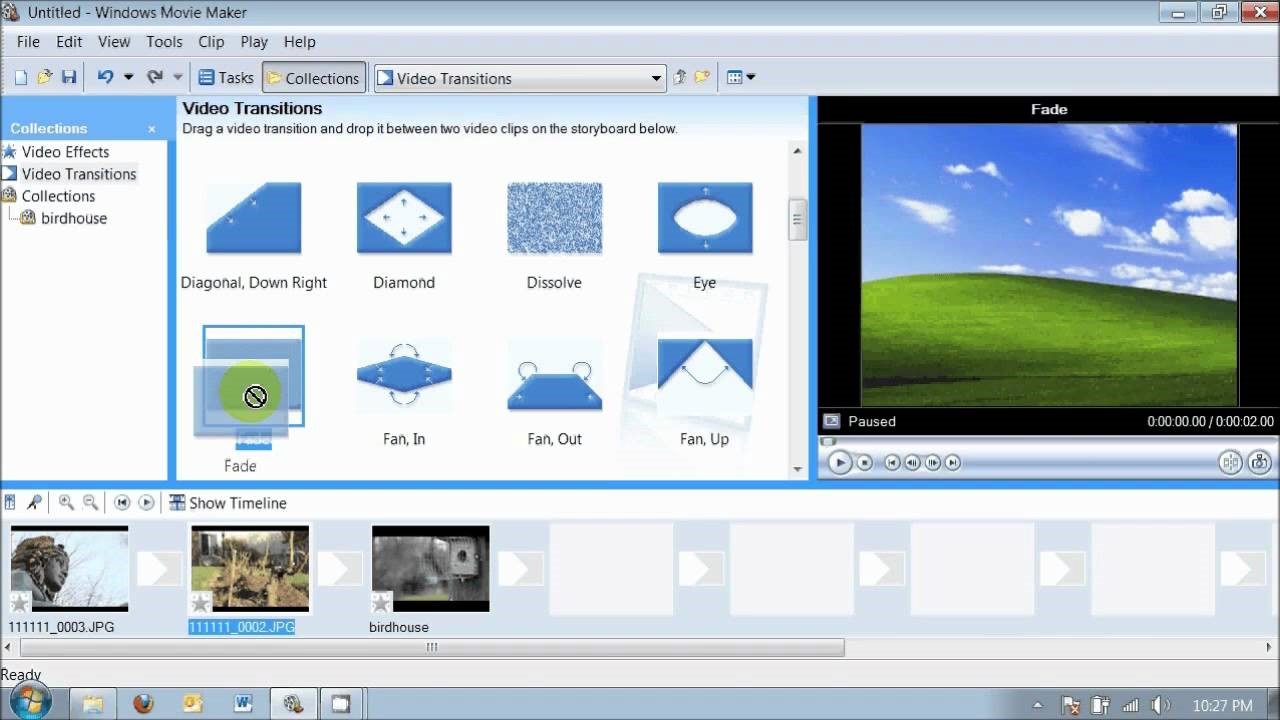 Want to know the hidden video maker in Windows 10? Windows Movie Maker is one of the best free non linear video editors to help you edit your video, subtitles, and music. It can convert, rotate, mute, and change the ratio of your video with a couple of clicks.
As the simplest video editor that can help you finish easy video editing like making a short movie, adjusting audio volume, and photo enhancement filters, Windows Movie Maker is totally free and users can use the complete version without costing a cent.
Pros:
A totally free video editor
Good compatibility with low-end PC
Very easy to use
Classic video transitions
Share videos to social media
Cons:
Only available on Windows
Don't have advanced editing features like green screen and color grading
Top 5. Movavi Video Editor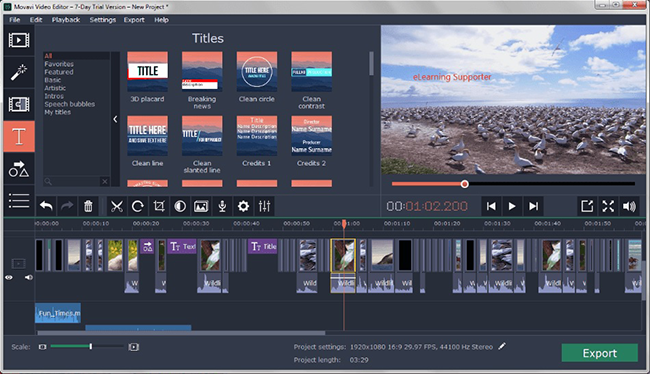 As a multi-purpose, clean Linux non linear video editor for free video creativity, Movavi Video Editor has a simple interface with intuitive controls that gives users the easiest and fastest video editing experience. The non-linear interface will detect the motions of your videos so you can edit accurate frames accurately.
With this powerful program, you can finish an integrated video within several minutes. For a novice, Movavi Video Editor is not a bad choice. Nevertheless, the free trial contains too many limitations like the 7-day free trial expiry. It's advised to use the free version before following its premium services.
Pros:
It is a lightweight video editor
Supports mainstream video formats and devices
Edit your video easily and funnily
Record a new voice-over
Types of cool video titles
Cons:
The free trial is severely limited
It needs to add more music resources to the library
Top 6. VSDC Free Video Editor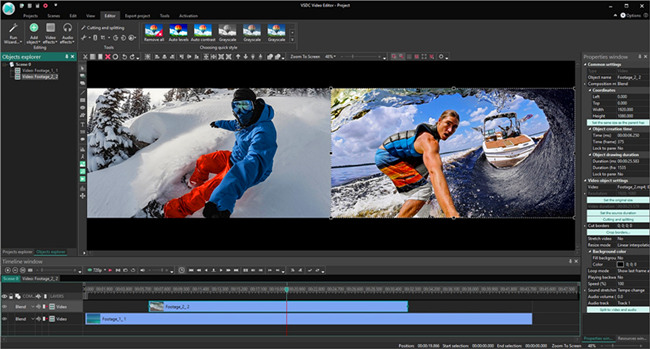 If you want a professional video maker, you shouldn't miss VSDC, which is another open-source non linear video editor that is intricate yet powerful. In this tool, you can make a Vlog, short videos, YouTube videos, and so on. Also, it supports varieties of video formats like MP4, MP3, VOB, AVI, WMV, and so forth.
VSDC is a good choice for you to change the video resolution, adjust the properties, or edit an HD/4K video. It also comes with a built-in video recorder for you to capture the splendid moment showing on your screen. And you have a pre-designed canvas to generate a photo slideshow in minutes.
Pros:
It is a free video editing tool
Has a built-in recorder
Hardware acceleration
Export videos to YouTube and Facebook
Make a slideshow directly
Cons:
Crashes sometimes while editing
For Windows users merely
Hard user experience
Top 7. Hitfilm Express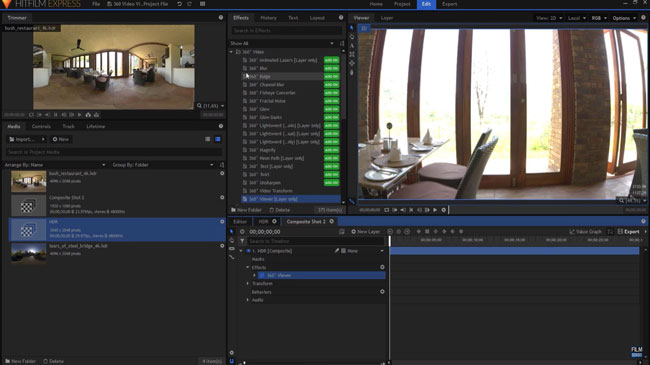 Hitfilm Express is a popular non linear video editor that brings particular and easy-to-use video editing functions. If you want to create an amazing short movie, record a gaming video, edit a daily vlog, Hitfilm is absolutely a wonderful choice. This tool compiles a mountain of video effects like mosaic, blur, and tweak.
The preview window can help you see the change in your video in real time. As a non-linear video editing program for both Mac and Windows, HitFilm Express can help you add your videos and audio to different tracks to make your video vivid.
Pros:
A particular video preview window
Export your video to Facebook and Apple device
Contains advanced video editing features
Sound waveform
A library of VFX
Cons:
It's actually a paid video editor without any free trial
Which Non-Linear Video Editing Program Is the Best to Pick Up
You need to take the built-in features, user experiences, output resolution, VFX, and pricing into account before deciding on the target video editor. After reviewing their introduction, pros, and cons, if you don't know which one to choose from, just continue to compare this table.
| | Compatibility | User Experience | Price | Video Effects & Elements | Output Quality |
| --- | --- | --- | --- | --- | --- |
| TunesKit AceMovi | Windows & Mac | Easy | $19.95/m, 49.95/y, 69.95/p | More | 4K |
| DaVinci Resolve | Windows & Mac | Medium | $295/one-time | More | 4K |
| Final Cut Pro X | Mac | Hard | $299/one-time | More | 8K |
| Windows Movie Maker | Windows | Easy | Free | Few | 720p |
| Movavi | Windows & Mac | Medium | $54.95/y, 74.95/p | More | 4K |
| VSDC | Windows | Hard | $19.99/y | More | 4K |
| HitFilm Express | Windows & Mac | Hard | $0 to $493.20 | More | 4K |
The Final Verdict
To make a stunning video, using a non-linear video editor is much better than a linear video editor. In the above seven recommendations, I think AceMovi and DaVinci Resolve are some of the best tools, which allow users to create their videos as they wish. Apart from that, you can pick up the one based on the qualities and features.