Until a few years, editing movies using movie editor software wasn't easy. However, the digital world has gone through a paradigm shift, and now users have Windows 10 movie editor. Now you can record videos and edit them to make them stand out from the rest before presenting the video to your audience. This article will cover the top six movie editors for Windows 10 that you can choose from. Understandably, choosing the right movie editor tool isn't easy, but don't worry, this article has got your back.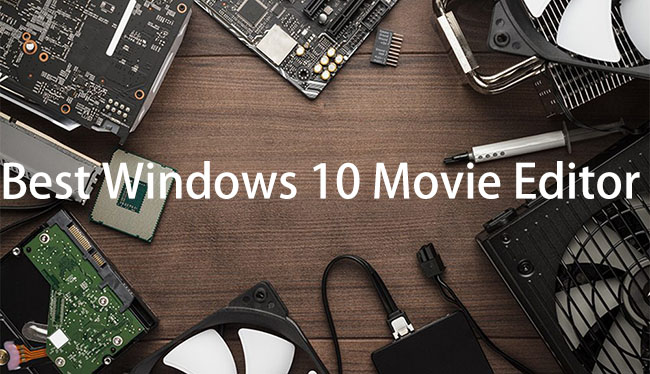 Top 1. TunesKit AceMovi Video Editor
In the number one position, you have TunesKit AceMovi. This advanced movie editing tool will let you edit the end number of videos without any hassle. Additionally, the robust features will make the video editing experience a smooth ride. This advanced yet straightforward video editing is extremely easy to use, meaning even a beginner who is not tech-savvy will find this tool easy to operate. All you need to do to get started is visiting the official site of TunesKit AceMovi and getting the Windows version.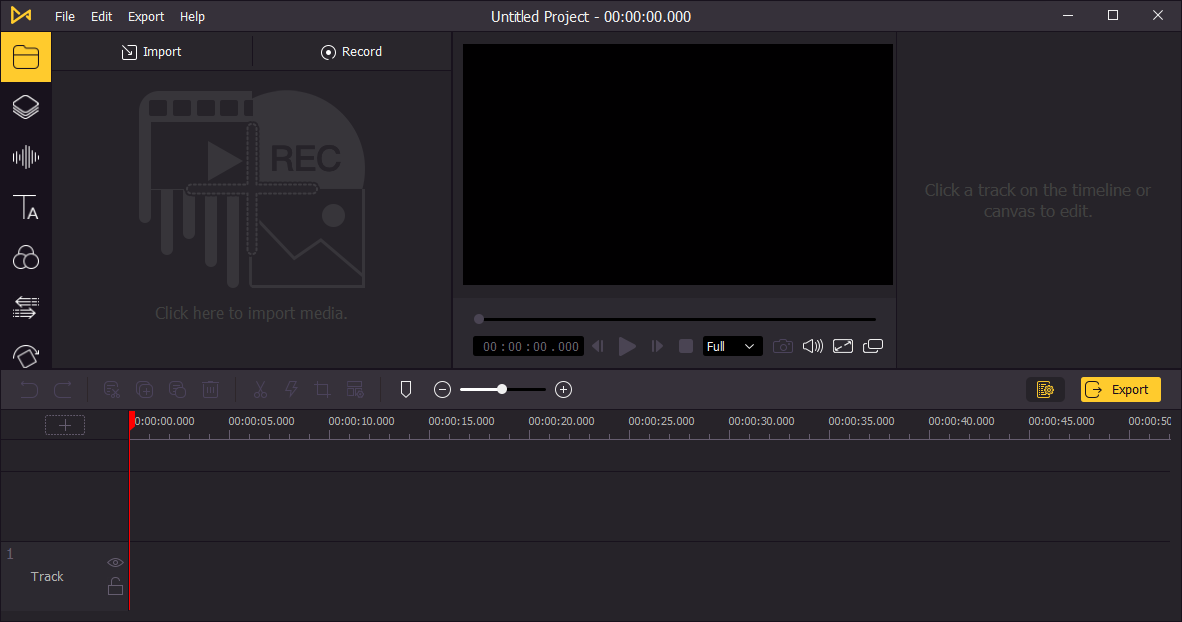 TunesKit AceMovi will let you add amazing effects to your video. In addition, there are excellent features to augment the whole video editing experience, for example, filters, texts, musics, animations, transitions, and more.
How to Use TunesKit AceMovi to Create a Movie Video?
Let's walk you through the process that you need to follow to use TunesKit AceMovi. Before going through the steps, first, visit the official site and download the TunesKit AceMovi Windows version.
Step 1: Launch TunesKit AceMovi
Launch TunesKit AceMovi on your Windows system. On the main screen, you will see two options - Import and Record. Please click on Import to upload the movie that you want to edit.
Step 2: Edit the Movie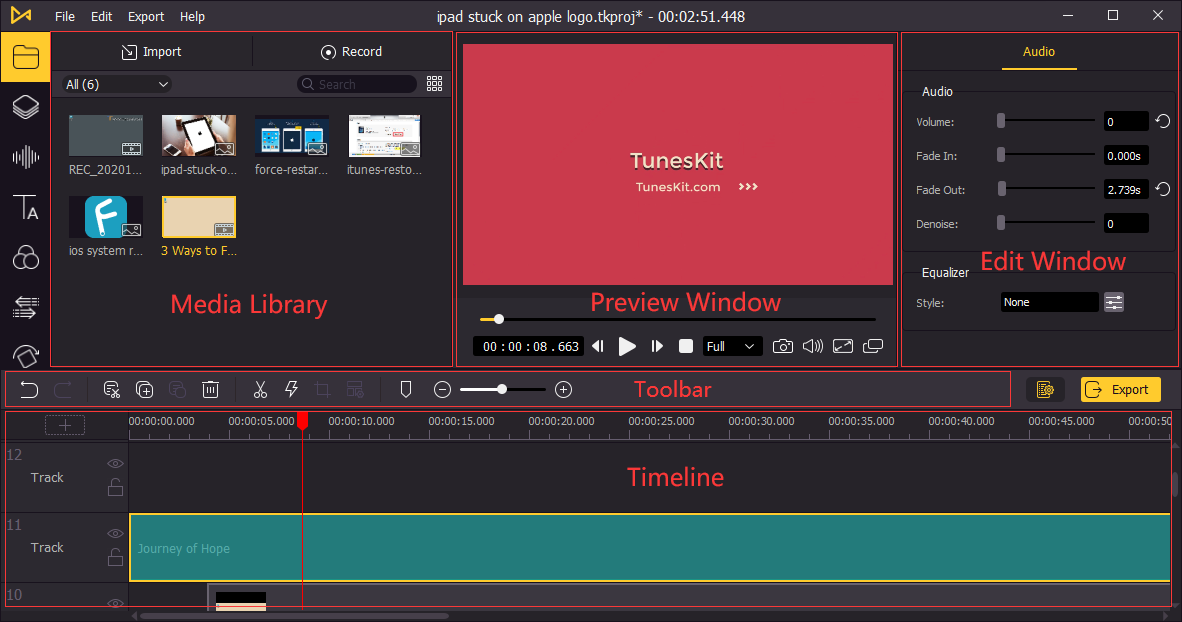 After uploading the movie, you can edit the video in the Timeline, which is towards the end of the tool. The toolbar will let you perform simple tasks, such as zoom, crop, split, and more. Then, go to the Settings option to adjust the parameters like volume, brightness, equalizer, position, contrast, and more. Apart from that, you can also add audio, text, filter, transition, animation, etc. to your video.
Step 3: Export Your Video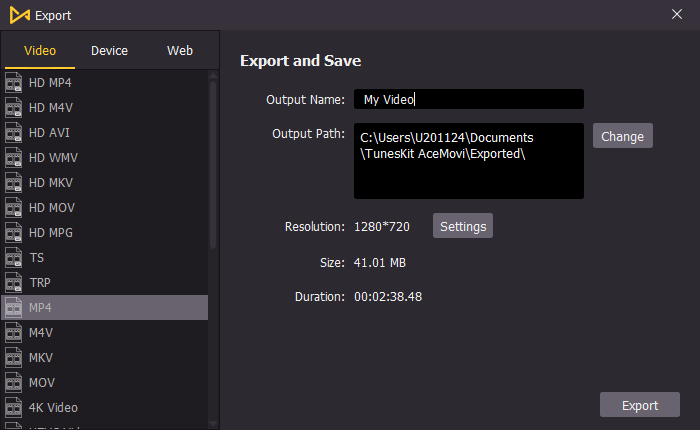 If you are happy with the editing that you have done, hit the Export button. This will let you export the edited video to your local folder on the computer. You can save the video in different formats by choosing one as well.
Key Features:
The tool supports the tone of formats, for example, MP4, MOV, AVI, OGV, MPEG-1, MPEG2, 4K videos, etc.
It is loaded with robust video editing features
You can add texts, audios, images, transitions, and more
Pros:
Very easy to use
Supports all the major video formats
A fully-stocked library with footage and audio
Cons:
Limited online contents in free version
Top 2. Video Editor
Your Windows computer also has a video editing tool. It's called Video Editor. It's a best free movie editor for Windows. You can use this tool to edit your home movies impeccably. Since it is free to use, it comes with a limited editing feature, but good enough to do some basic editing. Additionally, this tool will let you share the video with just one click on different social media platforms.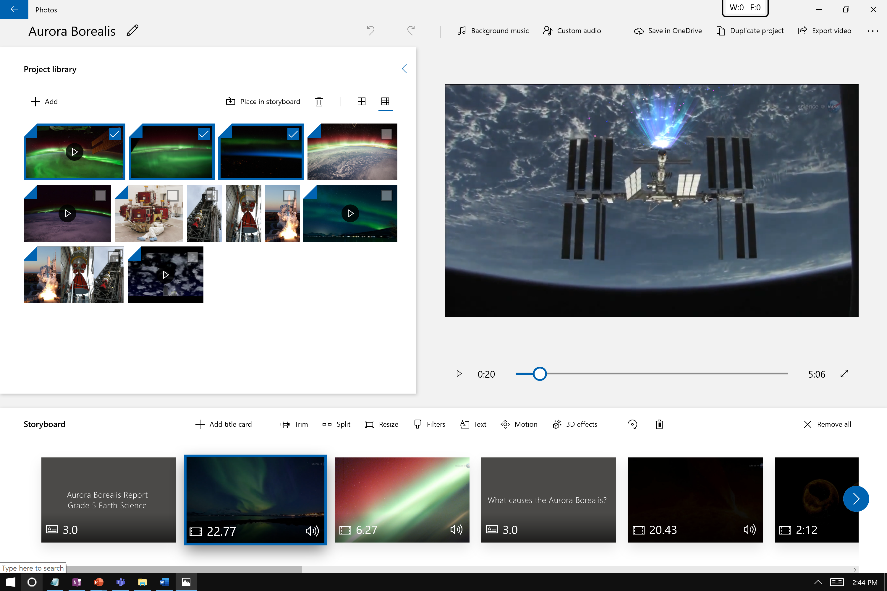 Pros:
It's a 100% free movie editor
It lets you preview your movie
Has audio features, such as voiceovers
Sharing capabilities
Cons:
You can't change contrast or saturation
You can't adjust the visual effects
Top 3. Avidemux
If you need a better movie editor in Windows 10 than Video Editor, you can try Avidemux. This software is suitable for Windows 10/7/8. It supports multiple video formats, and the interface of Avidemux is easy to understand. The functions are practical and simple. The best part about this video editing tool is that it offers an encoding option.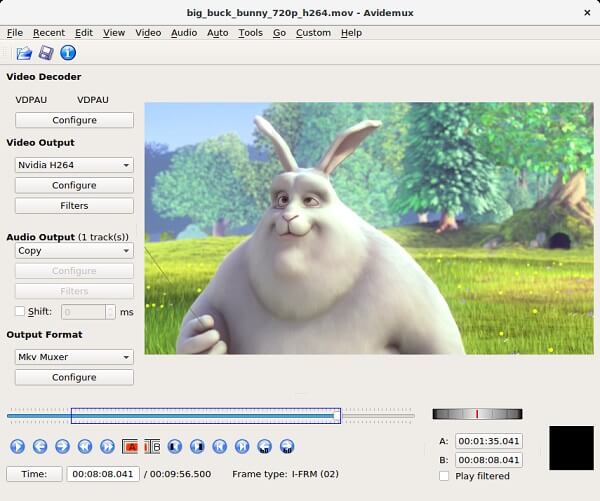 Pros:
Free to use tool
Comes with good editing features
A good tool for beginners
Intuitive interface
Cons:
Lacks video effects and transitions
Not ideal for professional video editors
Top 4. VSDC Video Editor
Since you are looking for Windows 10 free movie editor, try VSDC video editor tool. This is a tool that is preferred by both professional and beginner video editors. It comes for free and is loaded with fantastic features. It has a plethora of filters, transition effects, overlays and lets you do color correction. VSDC Video Editor promises a smooth editing experience, and if you want, you can even convert your videos to other video formats.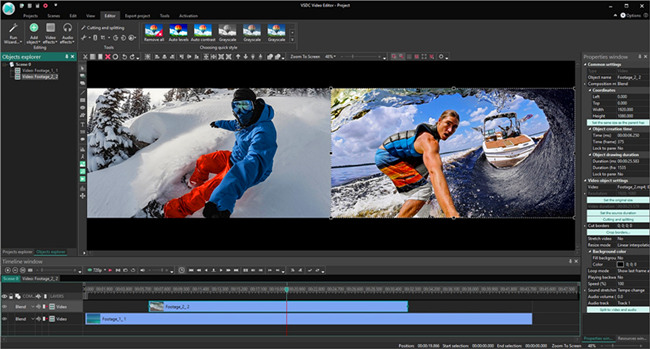 Pros:
Supports many video formats
A good tool for beginners
The interface is intuitive
Easy to use
Cons:
Some may find the features to be limited
Technical support is not free
Top 5. Kdenlive
An open-source video editing tool that will let you edit your movies with ease. This software is available for Windows, Linux, and Mac. Kdenlive has made sure that everyone gets to try it with ease. Therefore, all the features have been made beginner-friendly. It has a timeline where you can work on.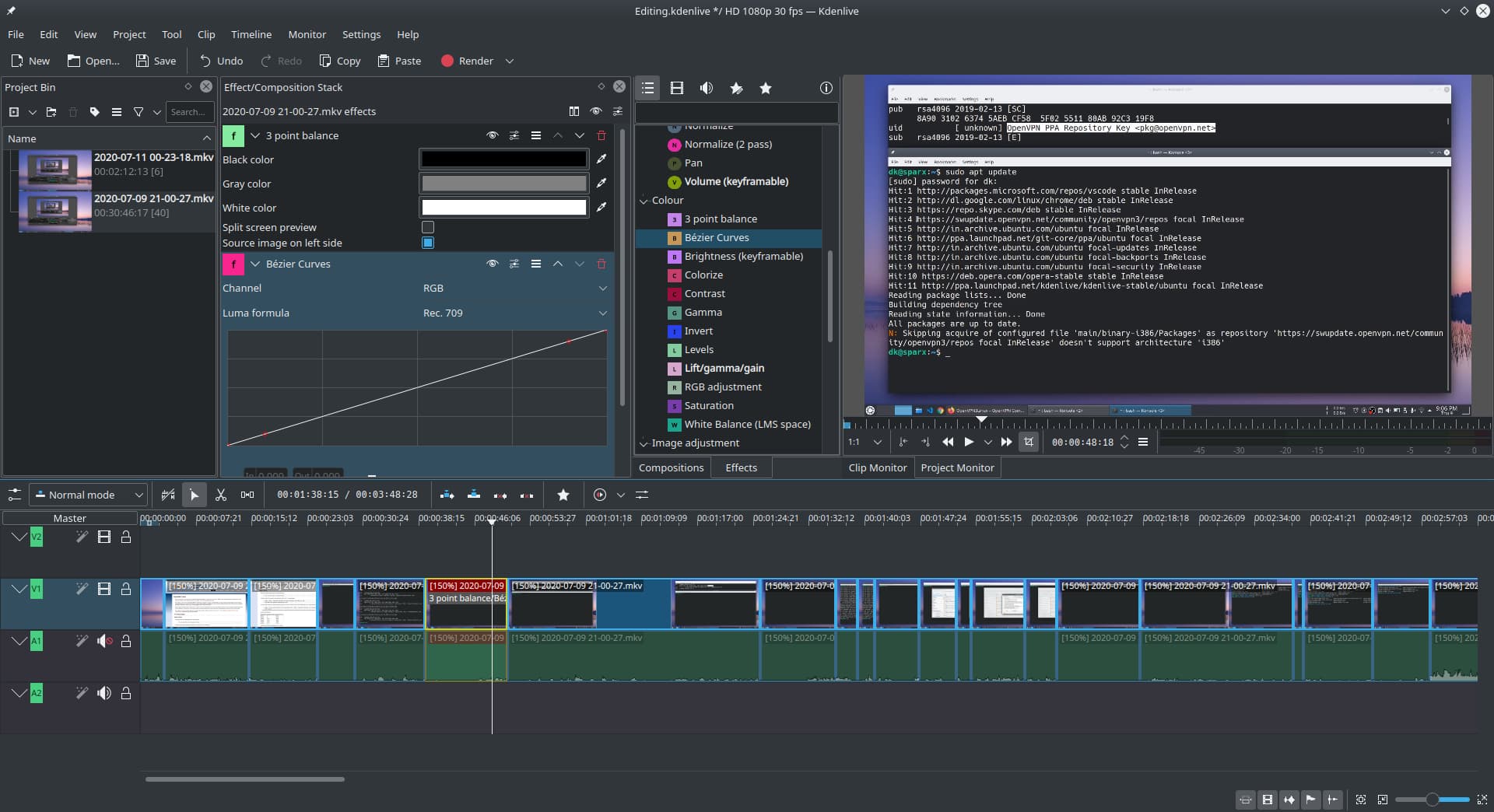 Pros:
100% free video editing software
Easy to use
Beginner friendly
Supports multiple formats
Cons:
No technical support
It might not be suitable for advanced editors
Top 6. Blender
The last tool that you can try is Blender. This free Window 10 movie editor is open-source and is used by many video editors from all across the globe. It is loaded with advanced features, for example, animation, modelling, node-based material, skinning, rigging, unwrapping, and more. This professional tool will have a learning curve, but once you understand all the features and how to use it, you will get used to Blender.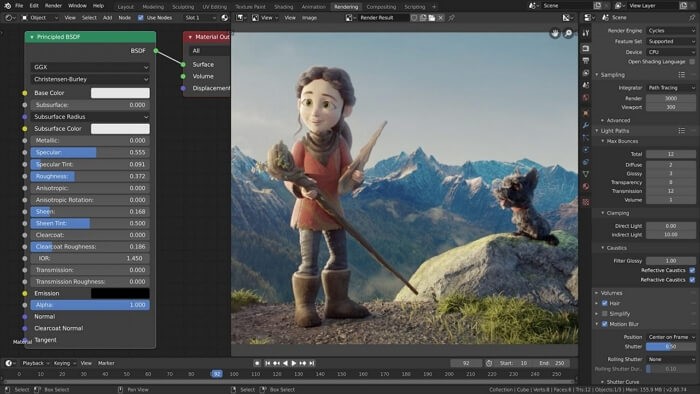 Pros:
Excellent video editing features
A good tool for advanced video editors
Customizable input
Fast poly modelling tools
Cons:
Not an ideal tool for beginners
Limited learning resources
Summary
These are the top six Windows 10 movie editor for Windows users. Please keep in mind that each of them will come with its respective pros and cons, and some of them will be suitable for advanced video editors, while others will be suitable for beginners. But if you want a tool that is suitable for both, you may try TunesKit AceMovi. It's a superb tool with unique features. You can visit TunesKit AceMovi to download the software.