People nowadays are excessively relied on videos to go through the days. No matter whether you want to learn things or watch an interview, videos are always one of the best choices. But without audio, video is only half-done work. In a music video, you need background audio to boost the vibe. And for an interview, you won't understand anything without sound, unless you can read lips. That is to say, the audio is intended to make your video more engaging and entertaining, and it's not that hard to add audio to video. In the following parts, you will learn the best skills to edit a video with audio in just a few simple steps, along with royalty-free music resources.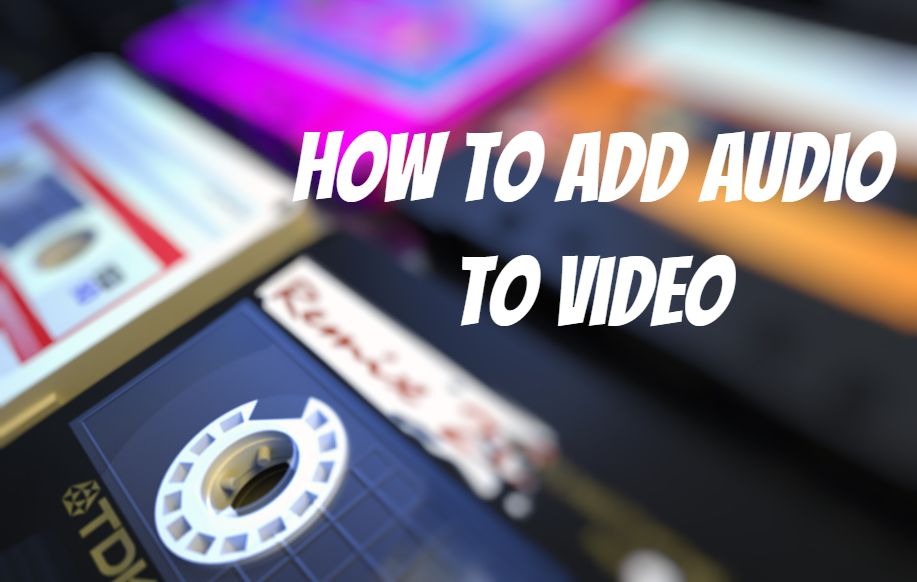 Do You Need An App to Add Audio to Video?
You might have found some online websites that offer features to add audio to video. But in most cases, these tools online are not capable to handle multiple soundtracks and edit them under the same project. So it's always preferable to download an app to add audio to your video.
Speaking of which software you can use to add audio to a video project, there's always more than enough to choose from. But since it's not a complicated task, you don't need to get yourself a Premiere Pro or Final Cut to be able to do that. So, which one you should choose? Below are the answers.
Add Audio to a Video in Windows 10 and Mac - AceMovi
Well, with TunesKit AceMovi, you can easily add audio to video under the user-friendly interface. A piece of background music, narration, or dialogue, you can add to your video and match/sync perfectly with your video clip. MP3, MP4, AAC, FLAC, MOV, and more formats are supported.
As a one-stop video editor that provides multiple effects and transitions, AceMovi comes with a screen recorder that can record the sound coming out of your computer. It is mounted with features like detach to replace background music, adjust volume, control pitch, reverse, and convert. You can use the audio from local folders or the built-in stock and match the video to make your video more charming.
AceMovi Video Audio Editor
Multiple filters, transitions, sound effects, music
Support all popular video and audio file formats
Options to choose from format, device, media
Fading in and out effects to make video natural
Dub your video with the built-in sound recorder
Convert audio up to 320 Kbps on high-quality
Use AceMovi to Add Audio to a Video Step By Step
Download AceMovi software for free. Import your videos and audio files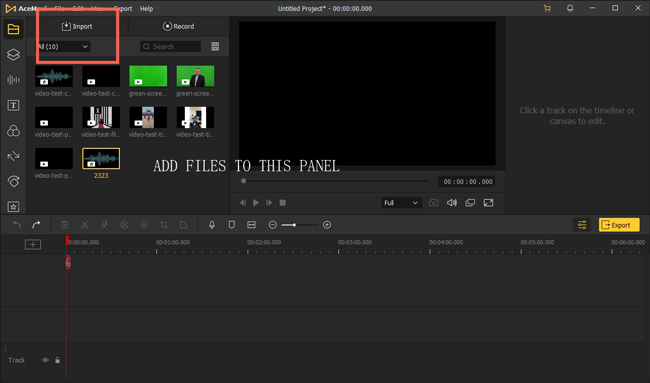 Open TunesKit AceMovi on your computer which can be downloaded for Windows and Mac currently, then import the audio and your video footage to the Media box. Or you can directly drag them to the track on the timeline.
Begin to add the audio to the video. Split unneeded audio parts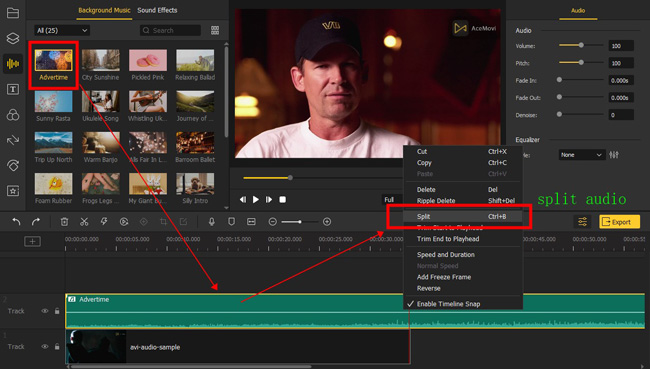 Put the audio files under the track. You can play the project to check the effect. On the timeline, you can hover your mouse over the start or the end of the audio to adjust the length.
Or if you want to trim your audio track into several parts, click on the audio track on the timeline and move the playhead to the time point you want to cut. Then right-click on the audio and click "Split". You can then drag the smaller clips of the audio to match your video.
(Option) Edit the volume, effect, pitch, and noise of the added music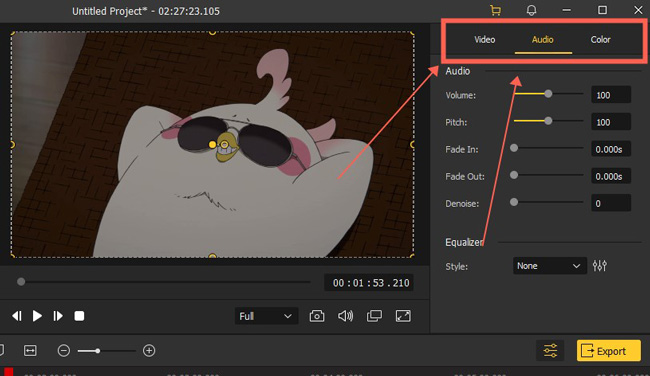 Once the audio and the video footage are added to the timeline, click on the audio so that you can adjust it. Head over to the upper right panel, and you can adjust the volume of the audio clip. And you can fade in and fade out the video by dragging the markers, or directly typing in the fade-in and -out duration.
If your audio contains a lot of background noise, it is advised to use the "Denoise" feature to filter out the noise from the background to make the audio clearer. Also, AceMovi offers a built-in equalizer with 5 presets to adjust the frequency of the audio.
Export your video from AceMovi on high quality and customized resolution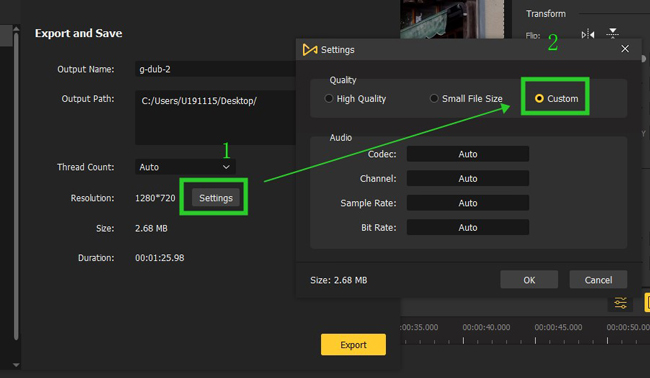 Once done editing your text, click the "Export" button on the middle left and export your video. Press "Settings", you'll be able to choose the output parameters. And by clicking the Change button, you can change the output location.
Video Tutorial: How to Add Music to Video
Bonus Tips: How to Add Your Own Audio to A YouTube Video
To add an audio track to a YouTube video, you'll need to download the video from YouTube first. You can check out the link below to learn how to download a YouTube video.
After downloading the YouTube video to your computer, you can follow the steps above to add your own audio to the YouTube video in TunesKit AceMovi.
How to Add Audio to Video in VLC for Windows/Mac/Linux
VLC Media Player is cross-platform and free of charge, which is mainly used for playing a video without any frame dropping. At the same time, it is good enough for editing video and audio with powerful effects, such as 3D sound waveforms and PiP. The interface of this software is linear, meaning that it's not advised to edit batch files on it. Let's learn how to use it for adding audio to your video.
Go to "Media" &ft; "Convert/Save..." from the menu bar of VLC
First of all, you need to choose "Convert/Save..." from the menu "Media". After that, you find a window "Open Media" that pops up afterward.
Add your video and audio from local files by clicking on "+ Add"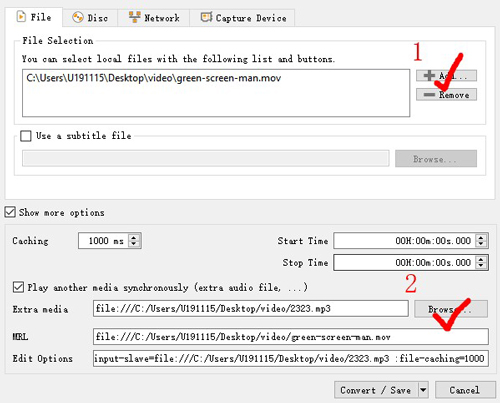 Click "+Add" to import your video to the "File Selection" area. If you need to remove any file, tap on "- Remove". Then, tick the "Show more options" > "Play another media synchronously (extra audio files, ...)" to browse the audio and add audio. When it is finished, pick up "Convert/Save".
Choose the output option and save path according to your needs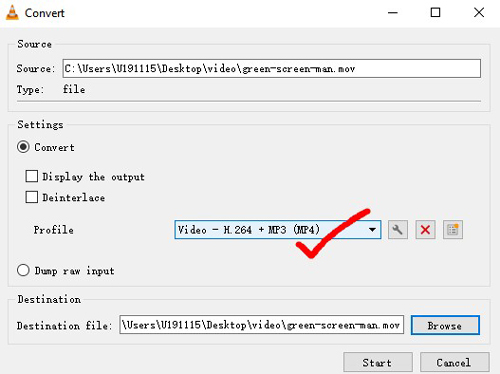 You can now set the output setting on "Video - H.264 + MP3 (MP4)" format from "Profile" with the personalized save location.
Put MP3 Sound to Video Online without Watermark - Online Video Cutter
Want to know how to add audio to a video online for free with ease? You can use the Online Video Cutter program to complete your mission, which contains an entry-level video editor as well as separate video editing tools like cropping and trimming. The watermark-free services are applied to the exporting options of 480p and 720p resolutions. Go ahead!
Navigate to "Video Tools" > "Add Audio to Video" on Online Video Cutter

You need to select the video editing mode at the very beginning. You can choose "Add Audio to Video" for specific processes or the "Video Editor" for an all-in-one work.
Commence adding audio to video to the timeline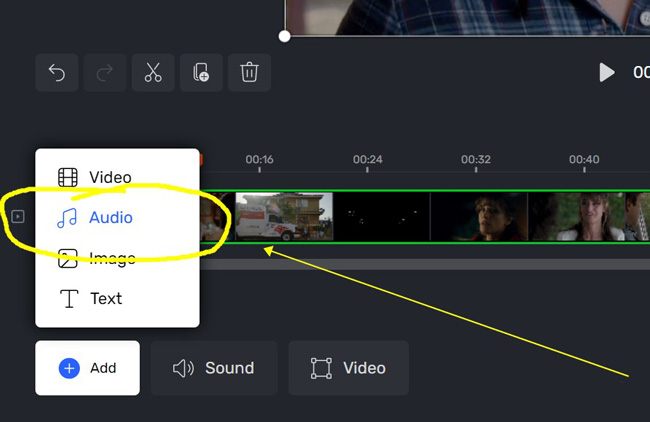 Click "+ Add" > "Audio" to add audio to your video from the computer. If the video is previously embedded with an audio track and you want to extract it, click "Sound" > "Detach", and then add the audio files.
Set the output file format and video quality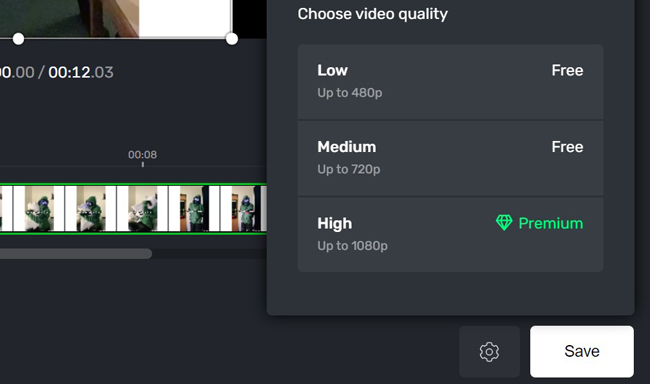 You can choose to download the edited video on low or medium quality, both of which has no watermarks. It is easy for you to download the video online from Online Video Cutter, instead of waiting in a queue.
How to Overlay Music to Footage on iPhone - iMovie
If you want to find the best video editing app on iPhone to add audio to a video, then you shouldn't miss out iMovie for Apple. Users can create a photo slideshow with music, edit a video on a streamlined layout, crop the video to different aspect ratios, change the audio volume and speed, and many more. Free video transitions, audio effects, and filters are available on iMovie as well. Let's learn the tutorial on how to add audio to video on iPhone.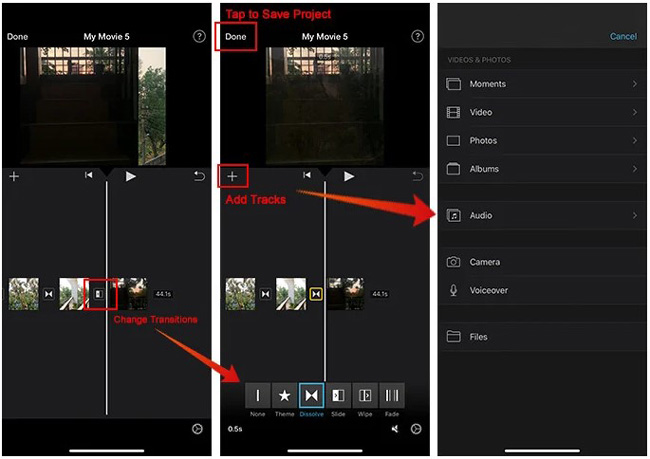 You need to start a new project first, which can be achieved by clicking on "+" on the profile. This app needs you to upload your video to the layout, then you can play the video in real time. When it comes to adding the audio, click "+" in the middle-right place. You can insert MP3 resource from "Audio" on the workspace panel directly. If you need to make the audio to be in sync with the audio, try to split out superfluous parts from the audio clip.
Put Your Music to a Video on Android - Splice
Android users cannot find a direct video editor app on mobile phones, so you need to download a good one for dealing with video-making missions, such as adding audio to the video. InShot and TikTok do not belong to the recommendations because they will print your exporting files with a watermark. Compared to other apps, Splice is a standout, multi-media video and audio editing tool with a 7-day free trial. The built-in library provides you with royalty-free music resources and sound effects.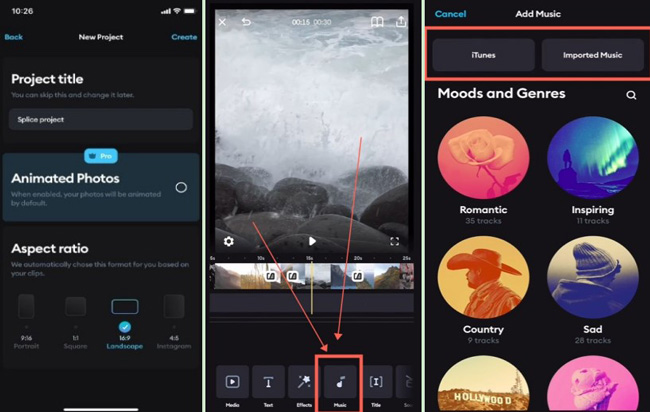 When creating a new project, you can choose an aspect ratio to define the width and height of your video. Pick up your video from the album, and go to "Music" from the toolbar. It is available to add music from iTunes, imported music, or the built-in audio and sound effect stock. After putting the audio on the timeline, you can adjust the duration and control the volume as per your needs.
Where to Find Royalty-Free Audio Resources
Freesound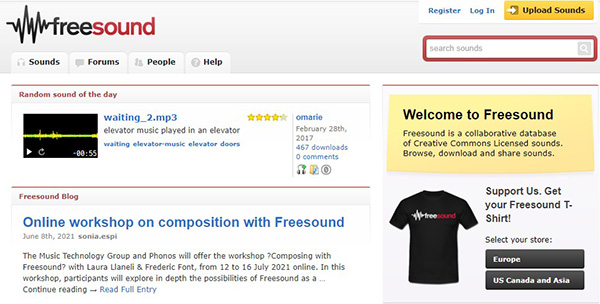 As regards getting ready-to-use free music for YouTube, Instagram, TikTok, Freesound is one of the best websites where you can search for the moods and tones of a specific audio genre, as well as download the demo of the audio for preview. On top of that, users can enjoy the uploadings of others or join some forums on this website. The built-in audio files are free of charge, and you can review how many people have downloaded and commented.
Pond5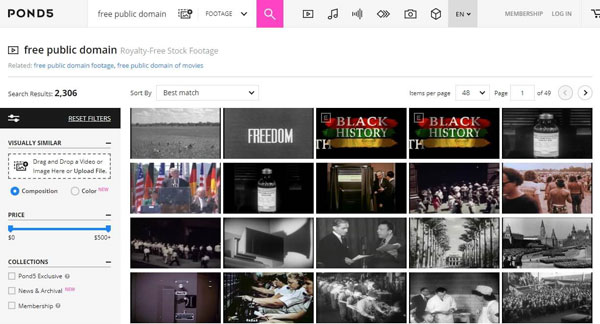 High-quality footage, music, SFX, After Effects, photos, and many more resources are provided by Pond 5 - A music-downloading paradise. Each music file gives you a channel to download the demo version for free. You can search for the keywords of a specific audio category, such as "Background" and "Trailer". The file details include many terms like sample rate and bits per sample that are possible to help you choose the music or not.
Audio Micro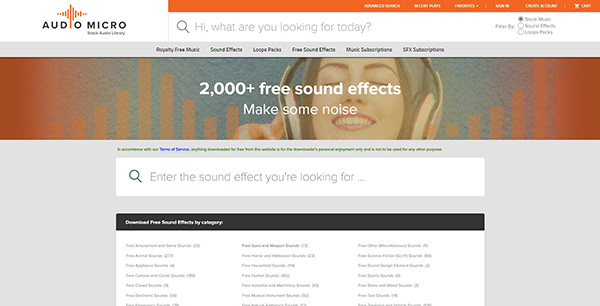 Tons of royalty-free audio resources and sound effects can be found on Audio Micro. Users are empowered to search for the audio file they want, such as "Ambient" and "Blues". The standalone music library is divided into different genres based on the labels and descriptions. You can add the wanted one to your Favorites after registration, or download the preview for free.
Bottom Line
Adding audio to your video won't inquire you to have a lot of video editing knowledge, but it may take a while to perfectly match your audio with the video on the timeline so that the combination won't make views feel weird or uncomfortable. Click the buttons to try those tools for free, now you can start adding audio right away.