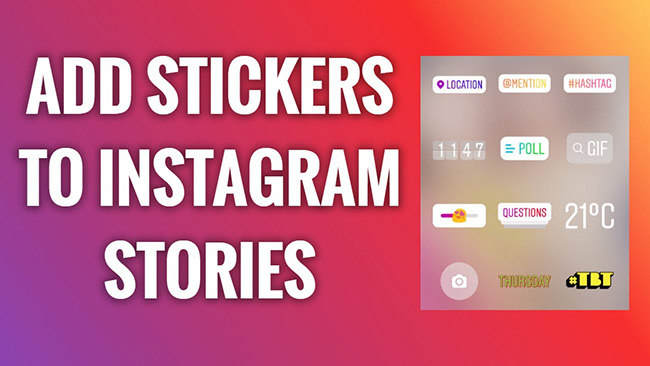 When we talk about Instagram, we always think of those delicate and unique pictures on the homepage of Instagram. However, there is a special way to use Instagram that is Instagram Stories. It is also a place on Instagram for you to share your emotion and life with pictures or short videos. It determines how others feel about you. Do you want to catch others eyes with an excellent story? Adding appropriate stickers to your story is one of the best ways to make your story more attractive. How to add stickers to Instagram story? We prepare some methods for you and you can choose one of them to complete your story.
What is Instagram Story?
Stories is a feature on Instagram just like Post. On Instagram Stories, users can upload their pictures and videos on it and the special point to distinguish it from Post is that the story you share on Instagram Stories can be retained for 24 hours and then it will be deleted by platform. And stories can be seen by those people who have followed you. It just like you and your fans are friends and only they can watch your stories.
Method 1: How to add stickers to Instagram story on Instagram Stories
There are various stickers on Instagram story and you can choose one or some of them to decorate your stories. On Instagram Stories, you can use the prepared sticker or make your own stickers as you want. In this part, we will learn how to add sticker to Instagram with prepared Instagram stickers and with stickers made by ourselves.
1. How to Sticker to Instagram with Prepared Instagram Stickers
Maybe you desire your fans to visit a website, so you can put the link on your Instagram story as a sticker. It must be an interesting way to attract your fans. Now we will take adding a link sticker as an example to explain the steps to add prepared stickers on Instagram story.
Step 1: Open Instagram app on your phone and click the circle image on the top left of the page;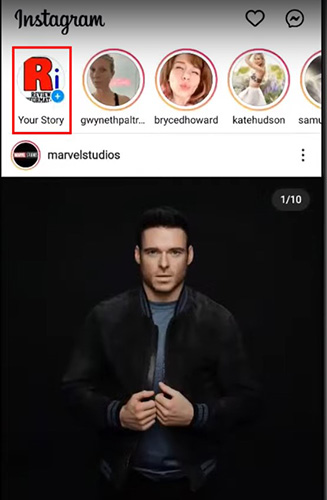 Step 2: Click icon on the bottom left of the screen to choose the picture or video on your phone;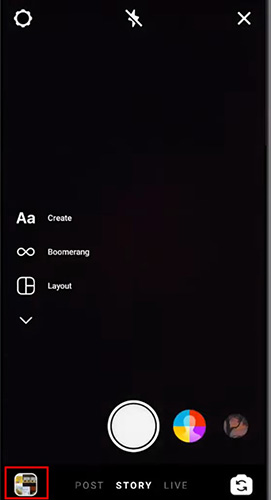 Step 3: Click the Sticker icon on the top of the screen and a lot of stickers will appear;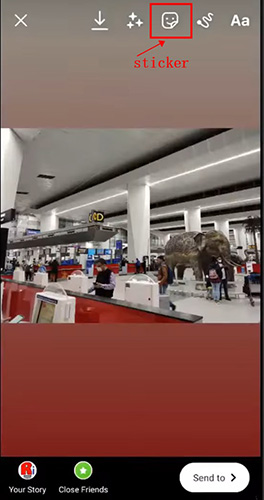 Step 4: Choose an appropriate sticker; At this time, you should search the link sticker and click it;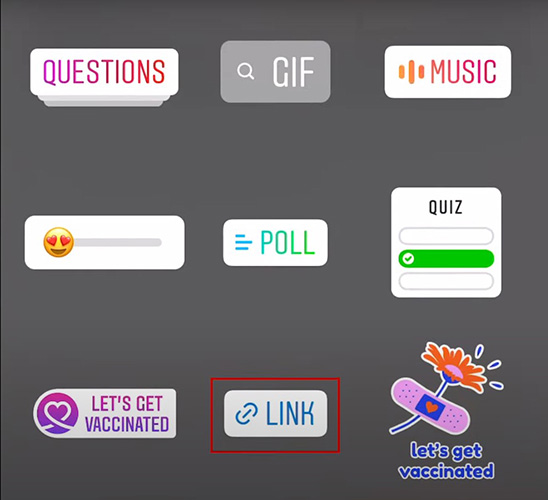 Step 5: You can see the page as follow; paste the link you want your fans to click (if your followers click the link, they will be led to the website.) and then tap the See Preview to preview the effect of it; Click Done if you satisfy;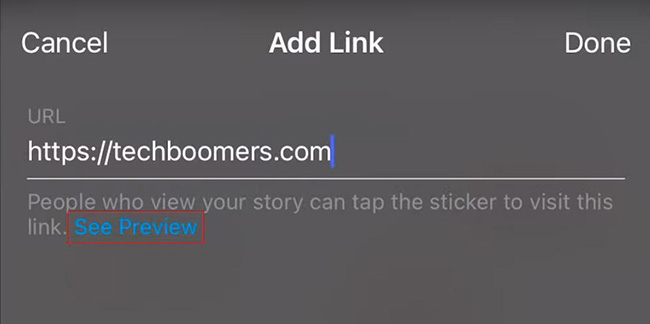 Step 6: Click the image at the bottom left of the screen to upload the story on your story.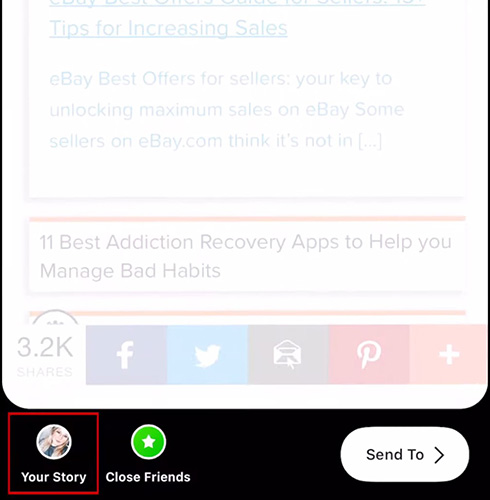 2. How to Make a Sticker on Instagram Story
The first three steps are the same as the above steps;
Step 1: Click the sticker Add Yours and then you can edit the sticker as you want;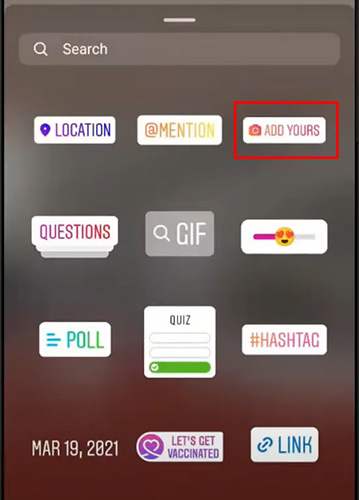 Step 2: Finally, click the Your Story at the bottom left of the screen to upload your story with a unique sticker.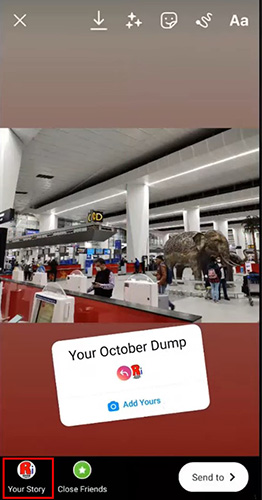 Method 2: How to Make an Instagram Story with a Professional Video Editor
If you think that stickers on Instagram are not enough and need more stickers to decorate your video story, a simple but professional video editor can give you more choices. TunesKit AceMovi Video Editor has the two features with nice stickers. The stickers on AceMovi are completely free and they are classified according to their characteristics. For example, some stickers are good for festival-related videos, so they are classified into Festival. It avoids the trouble to find certain sticker from hundreds of stickers.
With AceMovi, you can crop and merge videos, add audio and text to videos and change the speed of the video. The most important thing is that the software is simple. Even if you are a beginner, to learn it is really easy. As you want, to export the video as Instagram format is quite convenient.
AceMovi Video Maker
Rich stickers
Video Effects such as filters, transitions, and more
Support for a wide range of video and audio formats such as MP4, AVI, and MOV among many others
Advanced Color Correction tools and algorithms are designed to help you adjust the brightness, contrast, and saturation of your videos.
How to add stickers to Instagram story with TunesKit AceMovi Video Editor?
Download and open TunesKit AceMovi Video Editor;
Click the Import button to import the Instagram story you want to add stickers and add the video to the timeline; or you can drag the video to the timeline;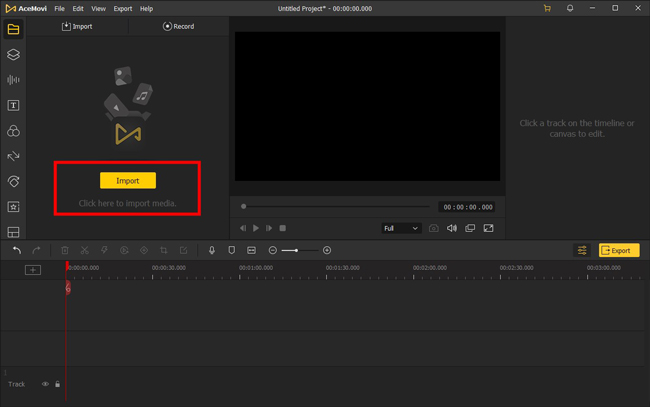 Click the Elements icon and you can see a lot of stickers on its right;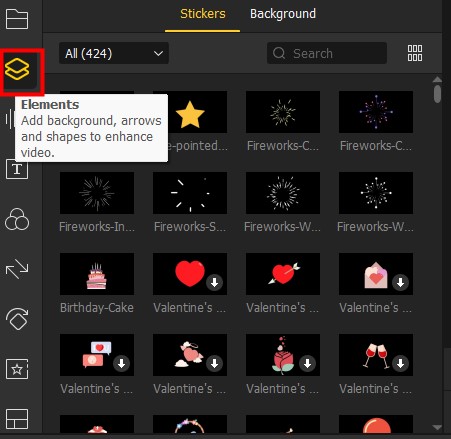 Find the stickers you like and click the download arrow to download the stickers; then click the yellow + button to add them to timeline; hold on the left button on your mouse to adjust the place on the video screen;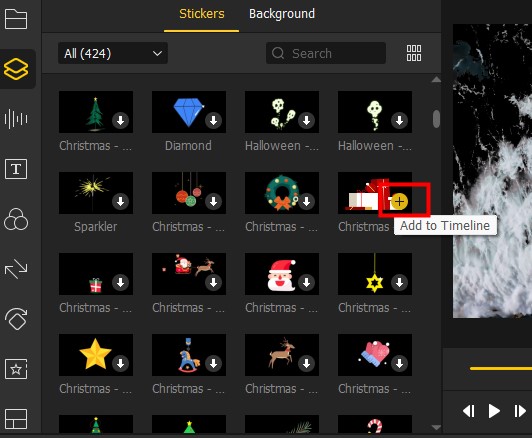 If you click the sticker on timeline and then press the right button on your mouse, you can adjust the duration of the sticker by choosing Speed and Duration;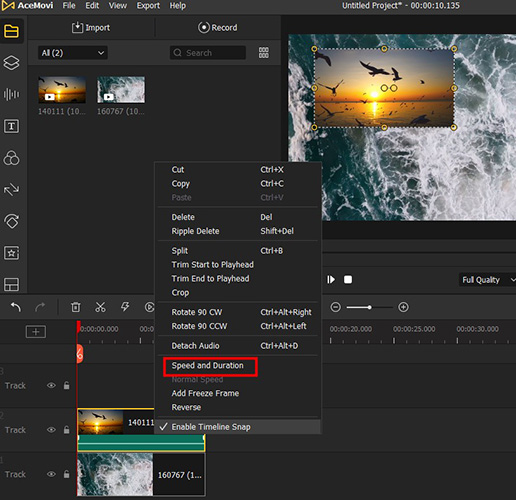 Click the Export button and click Web to choose Instagram format for your video; you can also reset the name and the save path of your story video;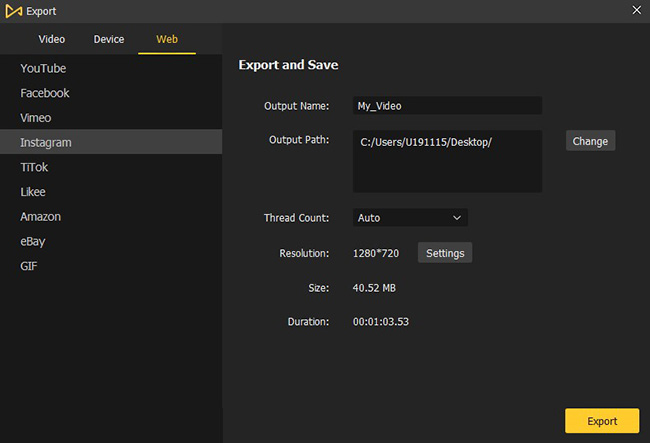 Click the Export button to save the video.
Conclusion
Now you have known two methods on how to add stickers to Instagram story. The methods to add sticker to Instagram are not just the two methods we have mentioned. But the two have been proved that they are really convenient. Instagram give you the quickest way to add stickers to Instagram story. Stickers on it are fashion and really rich. While TunesKit AceMovi Video Editor gives you other stickers to choose. You can get different experience from AceMovi with its stickers and editing features.