There is enormous video content on the Internet, and the data is increasing as each day passes. In addition, the free movie trailer makers available provide the opportunity for millions to showcase their talent. Therefore, summarizing the highlights in a thirty-second video has become crucial.
Fortunately, you do not need previous video editing skills. Most of the applications discussed in this article have readymade templates that you can use instantly to create trailers within a few seconds.
The Recommended Movie Trailer Maker - TunesKit AceMovi
Unlike a free movie trailer maker with limitations, the TunesKit AceMovi comes equipped with many features that help you create movie trailers according to your requirement. The advanced software has everything you need, from adding filters to transition, animations, and more.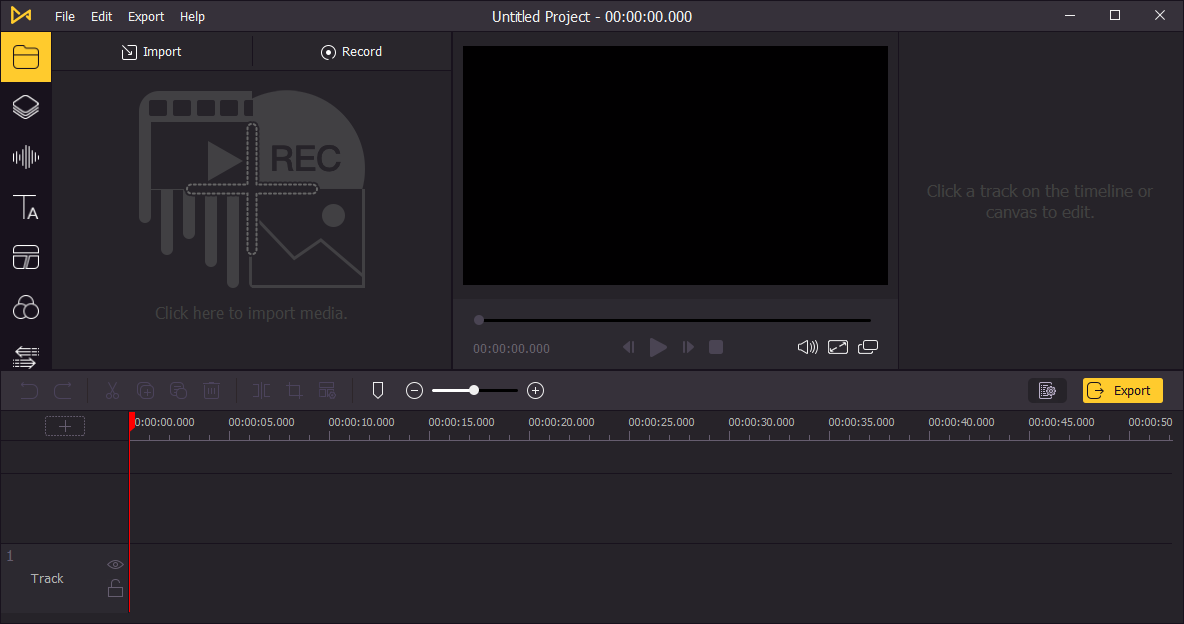 It has an intuitive interface, making it simple to create a project. Likewise, you can save the project in a file format that you find suitable. You can further save the file based on a device that you want your audience to see the trailer.
Additional features include:
Transitions
Split-screen
Crop and zoom
Flip
Fade in/out
Picture-in-picture
Green screen
Color match
Closed captions
Annotations
Pre-built assets
Media import
Guide to Use TunesKit AceMovi to Create a Fascinating Movie Trailer
The steps detailed below will explain how to use the movie trailer maker app. However, before proceeding, ensure that you have installed the appropriate version of the software based on your operating system.
Step 1: Addition of Media Files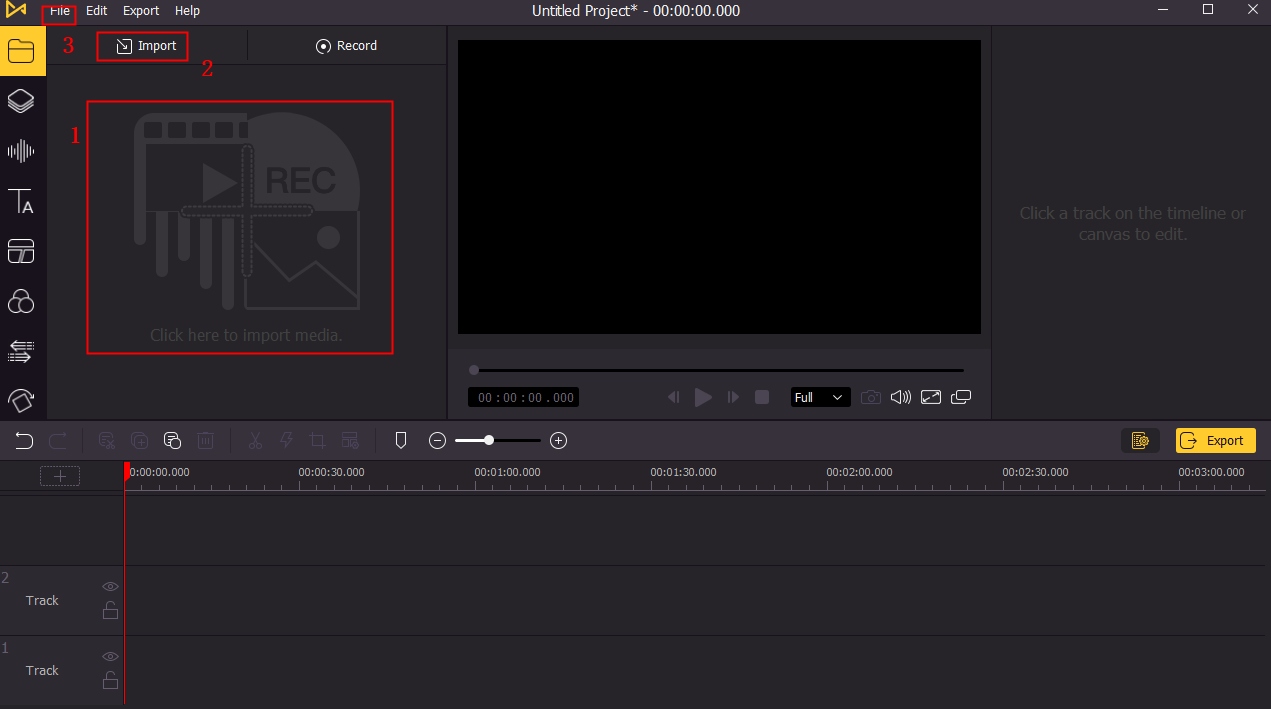 Launch the AceMovi software using the icon appearing on the desktop. The user interface will display two options – Import and Record. The "Import" feature is helpful when you have videos, images, and audio files on your computer. It helps in creating a project quickly.
The "Record" button helps in recording your computer screen first. After completion, you can add audio to the file.
Step 2: Add Effects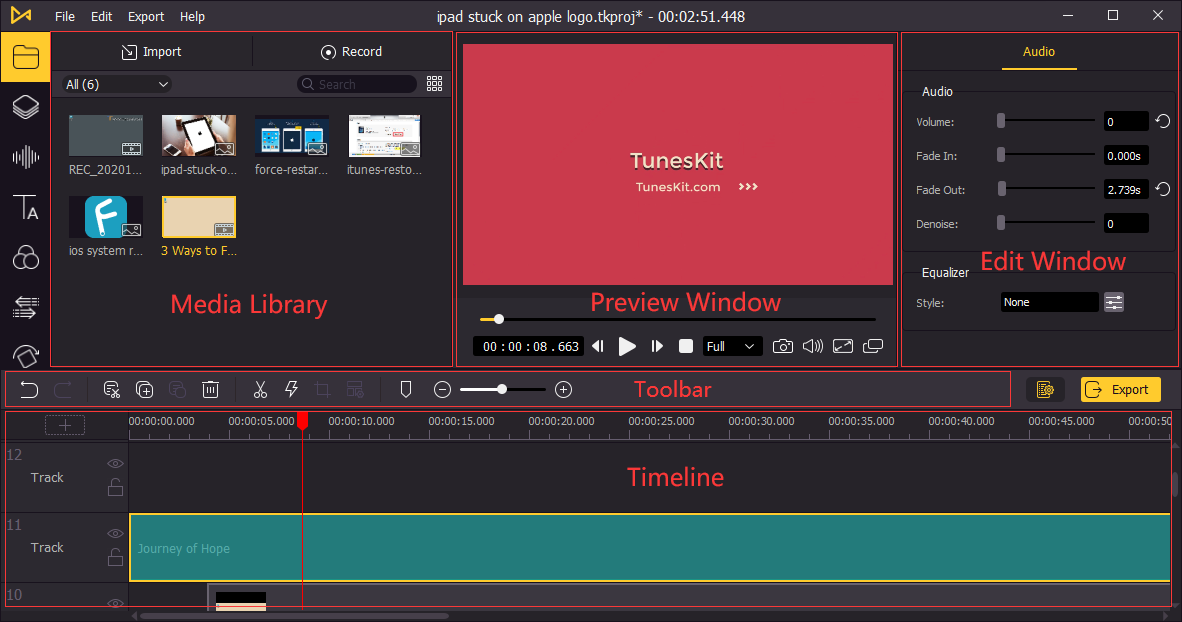 Use the "Media Library" to import the media. Now, use the Timeline at the bottom to add effects, such as audio, effects, transitions, animations, and much more. You can alter everything here based on your requirement. The Preview Window helps you see the changes occurring to the video each time you make corrections.
Step 3: Save the Project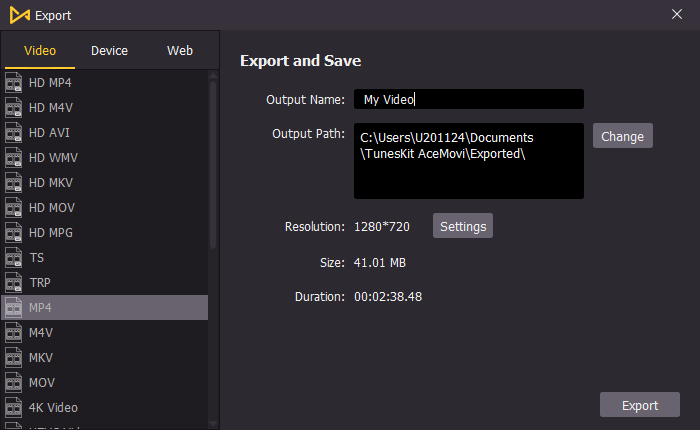 After completing the addition of effects, click the "Export" button to save it on your computer. You can pick the file format as per the need. Alternatively, you can select a device or web to save instantly. You can also change the output path, resolution, and other parameters before saving the file. You can also share the file with social media sites.
Top 1. Renderforest
The movie trailer maker software has enormous editing features and suitable for professionals. You can collaborate with anything and create amazing videos.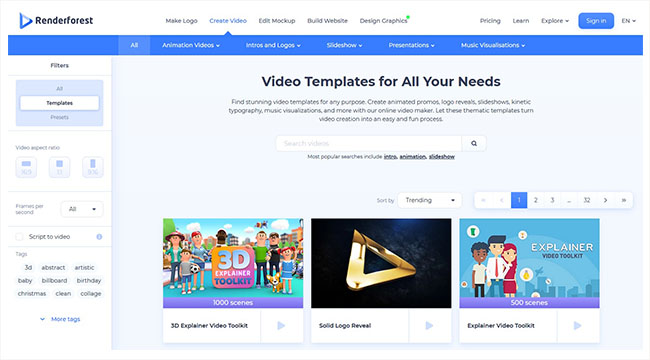 Pros:
Self-explanatory GUI
Many templates and toolkits
Competitive storage options
Availability of commercial music to use
Cons:
Pay per Product pricing is high for single video
Developing a better way to visualize the final product at different levels is essential
Top 2. Biteable
The movie trailer maker app is suitable for marketers, HR, entrepreneurs, and agencies. It also helps create Instagram and Facebook cartoons, commercials, and ads. You can also collaborate with a team on the platform.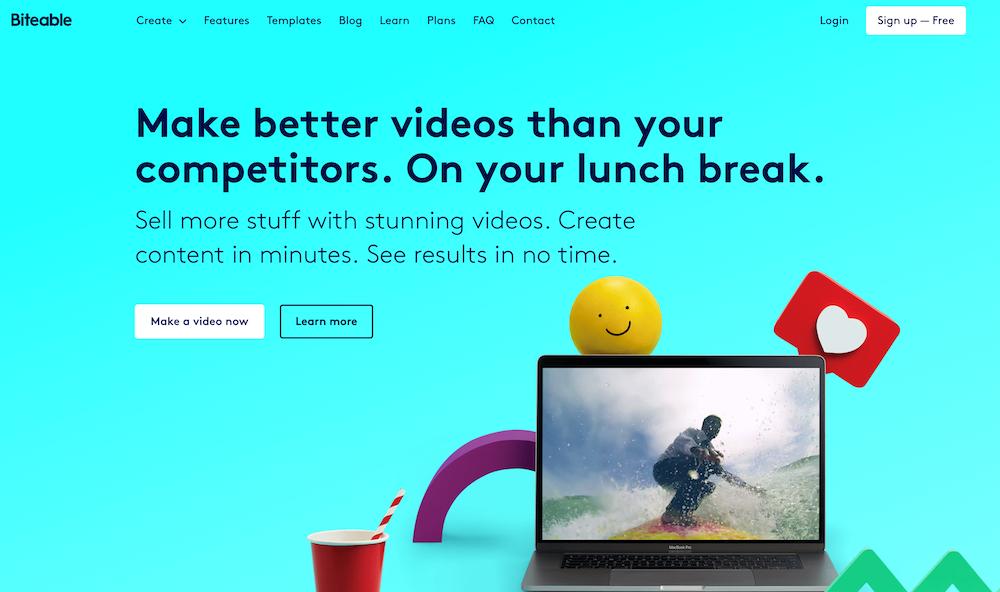 Pros:
Easy for beginners
Stock video options
Easy scalability
Exclusive library of templates
Cons:
Website loads slowly even if you have good Internet speed
Limitations when you choose a niche-focused readymade template
Top 3. FlexClip
FlexClip is a near-professional online video editing software. It comes with new stability improvements, countless features, plug-ins, and tilting that make it even more appealing for intermediates and professionals.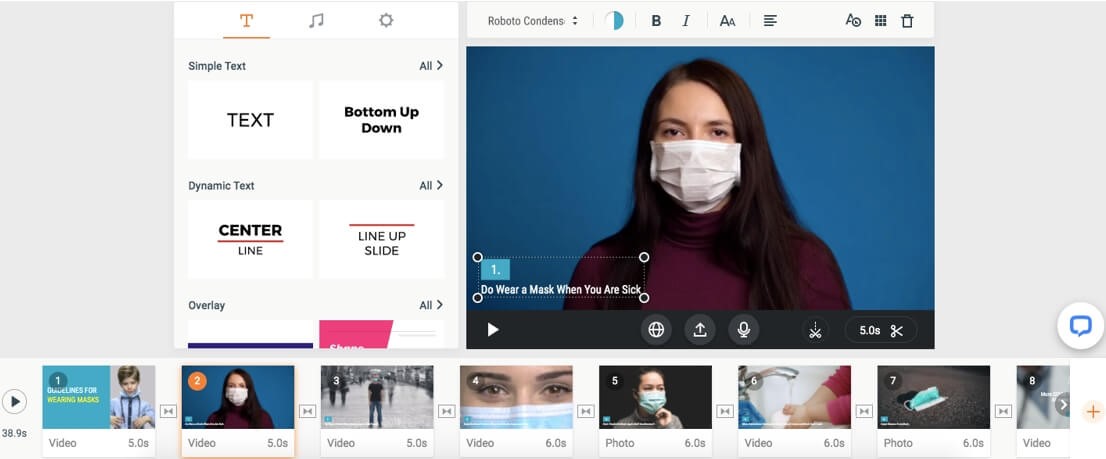 Pros:
Modern and easy interface
Plenty of templates to choose from
Royalty-free music and videos
Web interfaces makes it simple to edit from any device
Powerful editing features
Cons:
No undo button
Limitations in free version
Top 4. Motionden
The Motionden movie trailer maker software boasts some of the best-advanced features, tools, and effects. You can use it to create promotional, educational, intros, slideshows, and more. You can choose a template and start editing according to your needs.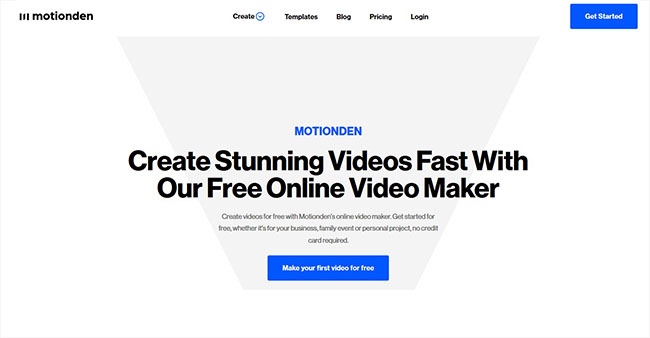 Pros:
Plenty of video effects
Responsive interface
Useful tips about selecting the right template
No credit card required to create a project
More than 27 categories of templates to choose from
Cons:
Free project creates a watermark
Loss of Internet connection makes you lose the project
Top 5. Animaker
The Animaker is a useful program if you like to create an animation. You can add scenes, edit scenes, add characters, and animate them in a manner that meets your final requirement.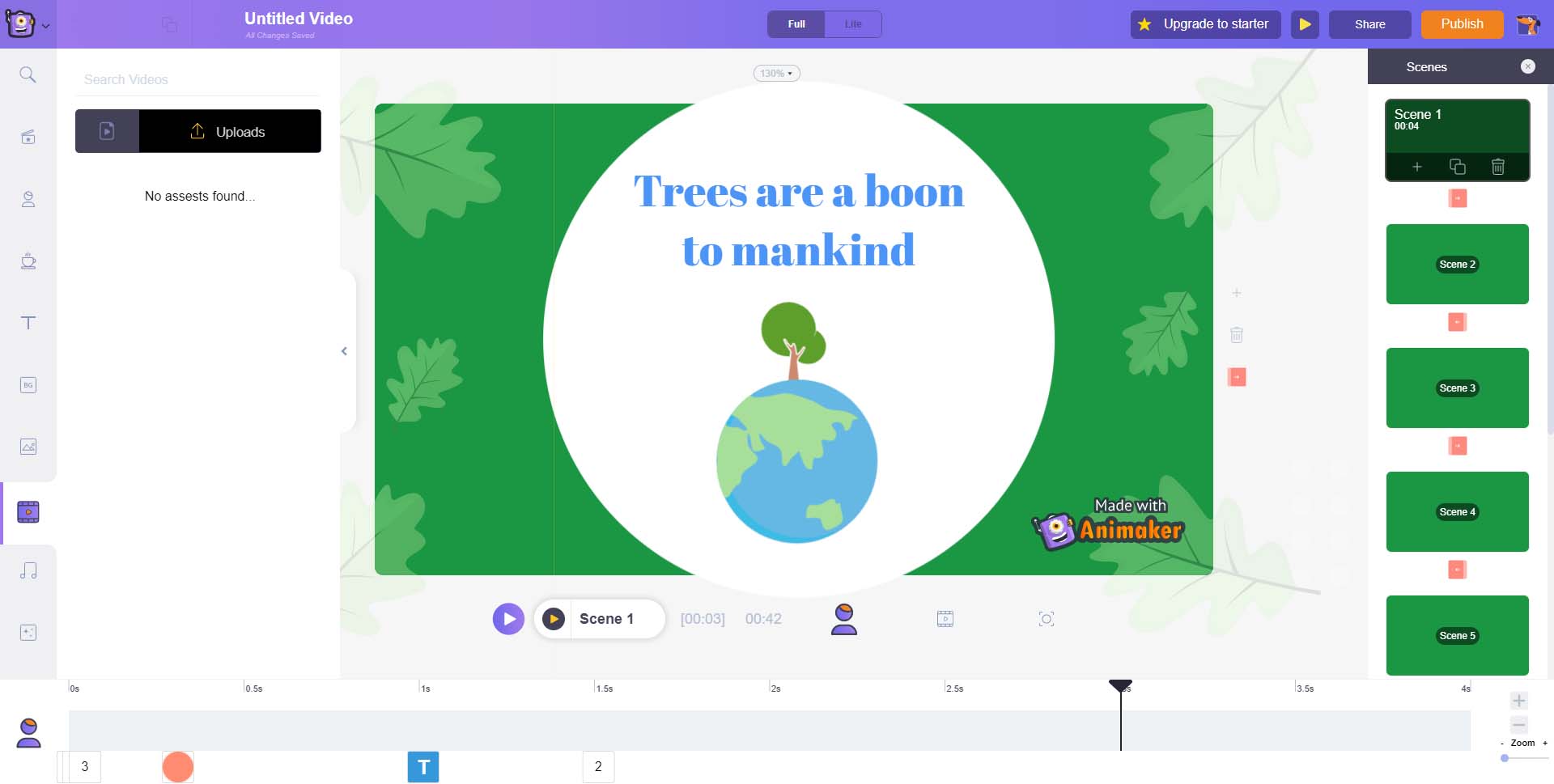 Pros:
Simple and easy to use
Superior collection of characters, templates, and backgrounds
You can use your own images
You can mark keyframes in timeline
Collaboration with team
Cons:
Outdated interface
Limited editing options in timeline
Top 6. Fast Reel
Fast Reel movie trailer maker app is a web-based program offering a plethora of templates and features to create astonishing short videos. It has professional templates to offer, built-in music library, and affordable pricing if you like to edit videos more often.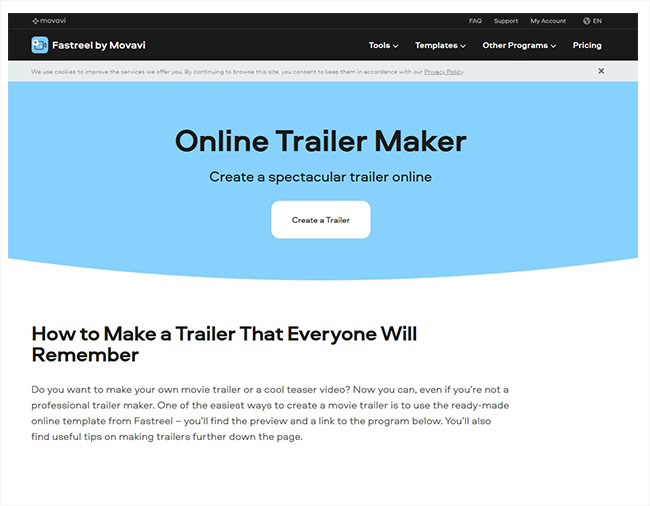 Pros:
Numerous editing features
Regular updates to templates
Built-in music library
Good file format support
Cons:
Limit on uploading file
Limited input file formats
Only MP4 output format
Conclusion
Nothing beats the content with images and sounds. That is why there is a surge in digital content. Coupling that with high-resolution recording devices makes the use of powerful video editing software clear. Unlike a free movie trailer maker with limitations, choose that one that depends on your equipment, budget, and how serious you are in making movie trailer videos.