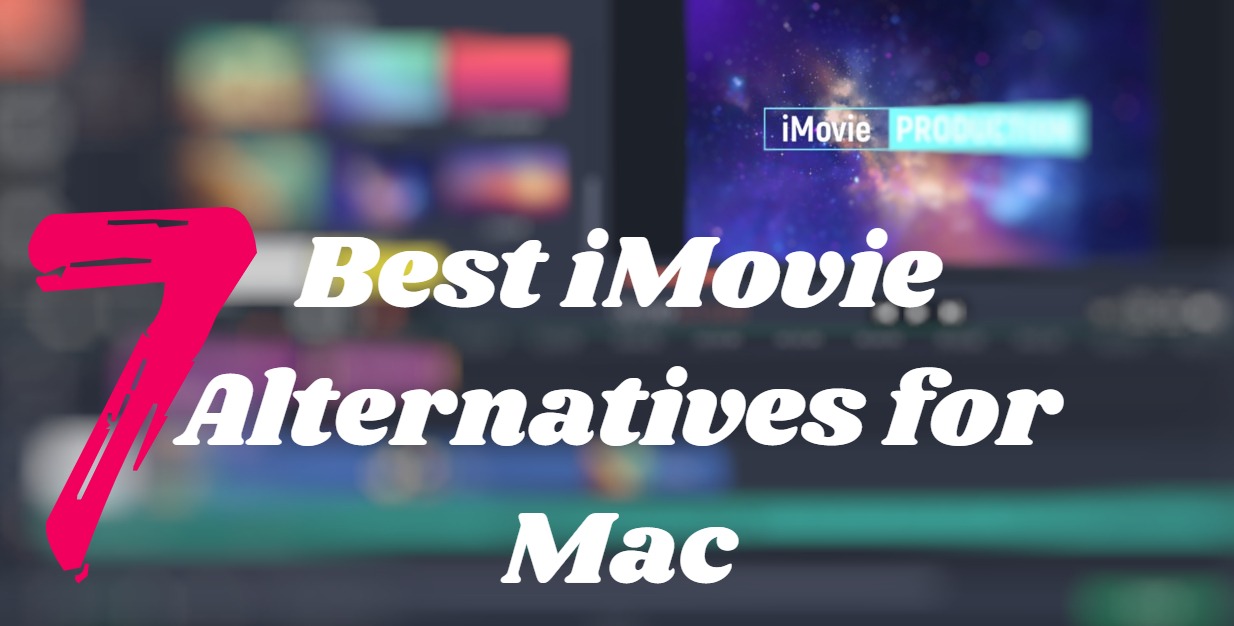 Being an excellent and intuitive film editing tool, iMovie has been recommended many times by us as one of the best pre-installed video editing tools for Mac. However, it doesn't mean it is flawless for everyone, and that's why many people would search for the best alternative to it. It is not easy to find a good alternative considering the bar is already set so high by iMovie. Don't worry! In this article, you are going to see the 7 best iMovie alternatives for Mac, and one of them will surely suit your needs.
The list of alternatives includes tools that are as simple as iMovie, those with more extra functions, and the professional video editor. You will find the right software for your Mac.
Top 1. TunesKit AceMovi
We believe that TunesKit AceMovi is the best alternative to iMovie. TunesKit AceMovi is a powerful video editing program that combines great editing features with user-friendliness perfectly. All video editing features in this software are designed to be intuitive and useful, including trimming, cropping, splitting screen, rotating, text inserting, adding templates for transitions, and filters, which will bring you perfect results when combined together. All those features, though sound a bit complicated, can run smoothly on both macOS and Windows and are easy-to-learn.
As project exportation, dozens of video formats with adjustable resolutions are provided to avoid incompatibility. Unlike most paid-for software, even The free trial version users can save and export projects with a tiny watermark, which will be gone once you purchase the program. You don't have to worry about the learning curve, because many tutorials are provided to assist you.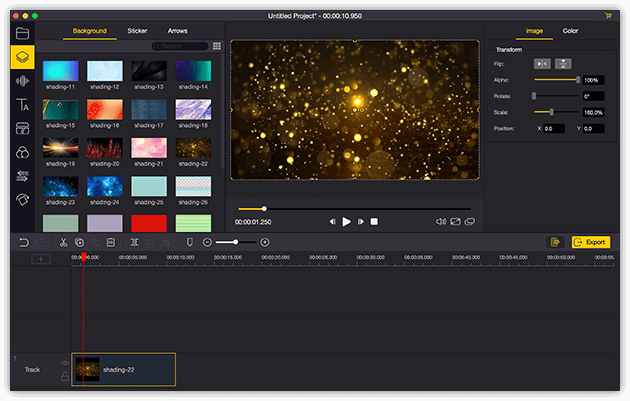 Price:
• $19.95/Month
• $39.95/Year
• $59.95/Lifetime
Pros:
Smooth and easy editing
Diverse features for both beginners and professional editors
Well-designed learning curve combined with tutorials
Excellent free trial
Cons:
The watermark can only be removed after purchase
Top 2. Handbrake
The famous Handbrake stands out among all the other free video editors because of its amazing and diverse features and the simplicity of freeware. It's equipped with many features, including trimming, cropping (without hurting the original resolutions), importing subtitles, customizing filters, and adjusting audio, etc. Most video projects run smoothly in Handbrake, and the processing and exporting speed is fast enough for a freeware. With such an amazing performance, it is hard to believe Handbrake is free, but it really is.
But Handbrake is not flawless. It doesn't allow users to crop selected segments of a video, nor will it zoom. Plus, the learning curve is rather steep for beginners.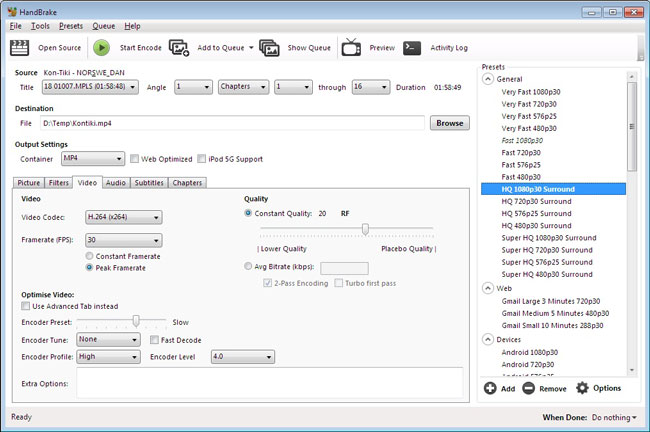 Price:
Free
Pros:
Fast video loading and editing
Maintain the original resolution
Batch processing a folder of videos
Cons:
Features are not useful enough
Unable to zoom
Top 3. Clideo Crop Video (Online Tool)
If you don't want to download any software to replace iMovie, Clideo the best online alternative to iMovie. The beautiful UI is attractive enough, not to mention it's also very intuitive. Just by clicking the big Upload button to upload your videos and a few minutes later you edit them. It is highly compatible with all formats of videos and different web browsers. Unlike most online tools, Clideo doesn't bother you with tons of ads and spam. If you want to make a video for TikTok or iPhone, Clideo would be perfect.
However, online tools all have their limits, and so does Clideo. It takes a great amount of time to upload and process the videos, which is even more time-consuming when your connection is not ideal. Once your connection is lost, your hard work might just end up in nothing. The clean design means that there not many features.
Price:
Free
Pros:
Highly user-friendly
Beautiful and intuitive UI design
No ads and spams
Cons:
Few features
Slow video uploading and processing
Top 4. Final Cut Pro
Now we can go to the professional If you want to upgrade your iMovie to a professional level, you will get Final Cut Pro. Final Cut Pro retains the good about iMovie and adds many more features to make the app perfect for professional video editing. You will see tons of video and audio effects to make your videos look cool, as well as cool virtual reality movie editing. Although the learning curve is rather steep, iMovie users won't find it too hard to adjust to Final Cut Pro because its UI design is similar to that of iMovie. After all, they are all Apple software.
However, as mentioned, Final Cut Pro may be too much to handle for beginners. It's only available on Mac. Besides, it's very expensive, so you might want to think twice before buying it.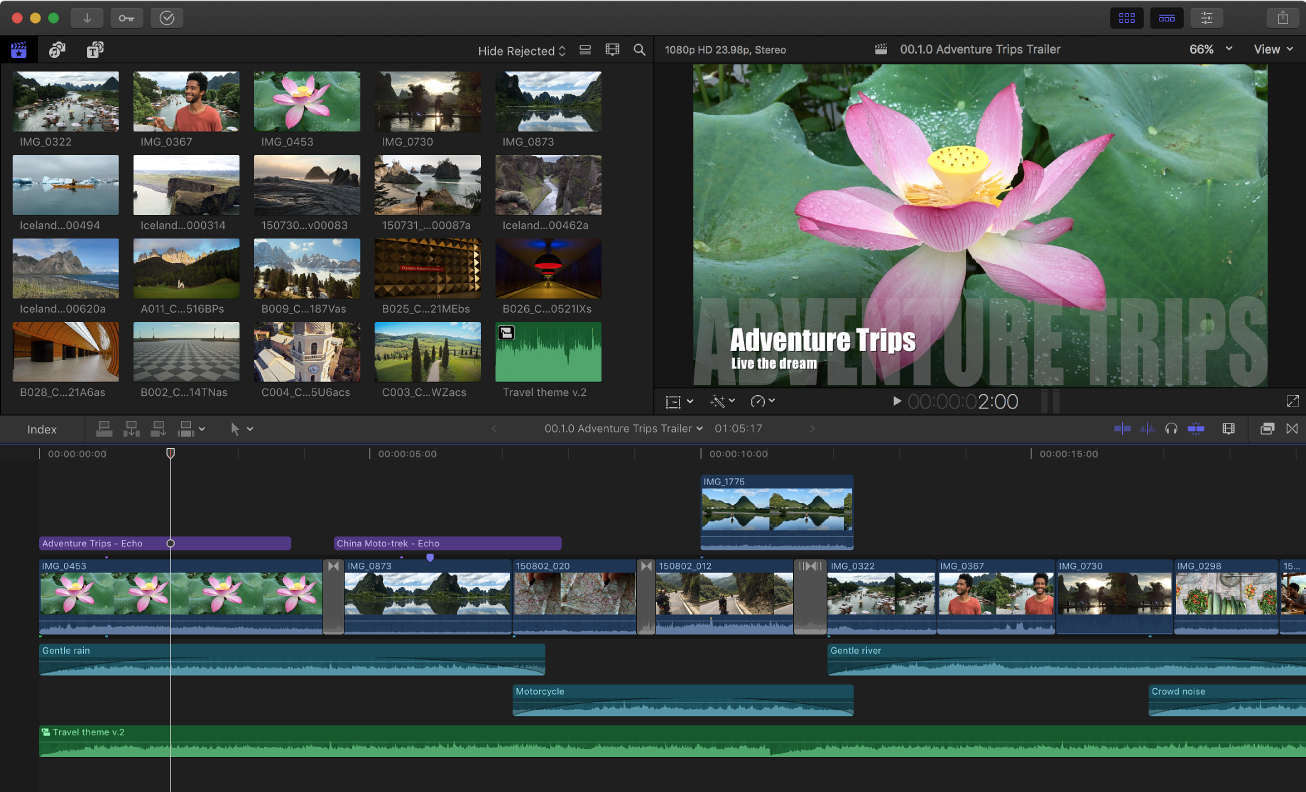 Price:
$299.99
Pros:
Professional video editing experience
UI similar to iMovie
Fast loading and processing
Cons:
Steep learning curve
Slow video uploading and processing
Only available on macOS
Top 5. Adobe Premium Pro CC
Adobe Premium Pro CC is one of the most well-known video editing programs that provide equally good editing experience as Final Cut Pro. The features we like about this program include the auto-frame, which makes the export of videos to various formats as easy as a cake, the Production feature, which allows multiple people to work on the same editing project at the same time, and many other amazing features. Another major advantage of Adobe Premiere Pro is the Premiere Creative Cloud, also known as Premiere CC. By subscribing to Premiere CC, you can enter the great Premiere software ecosystem, in which you can find kinds of apps to help you make transitions and animations for your videos. Besides, as Adobe Premium Pro is available on iOS, you can use iPad to edit videos wherever you want. That is a unique strength of this program.
However, as a professional video editing program, Adobe Premium Pro CC charges a very high price. The video processing speed is relatively slower than software at the same price. Besides, its UI is different from iMovie, which might make it harder for users to get used to it.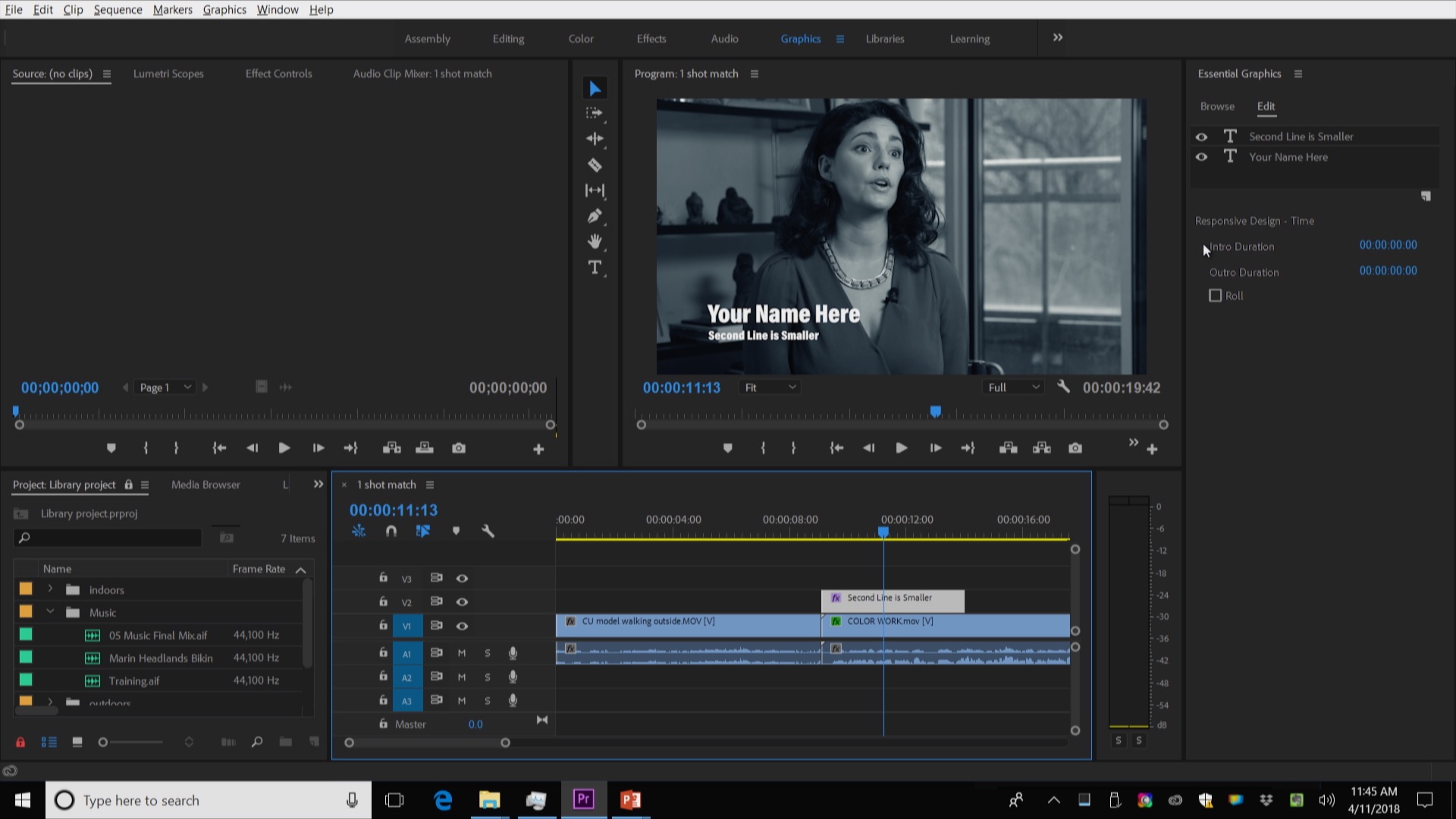 Price:
Annual plan, paid monthly — US$20.99/month
Annual plan, prepaid — US$239.88/year
Monthly plan — US$31.49/month
Pros:
Professional video editing experience with diverse features
Relating video assisting apps
Group production available
Available on iOS device
Cons:
Steep learning curve
Slow video uploading and processing compared with similar apps
High price
Top 6. Camtasia
Camtasia is a great video editor that is available on both Mac and Windows. It can perfectly fit the need of beginners and intermediate users. Although it doesn't provide users with the abundant preset library you will find in Filmora or Adobe Premium Pro CC, the UI and features design is intuitive. Even beginners will find no difficulty in getting used to it. The other major advantage is that the price is comparably low for a professional video editor.
However, for advanced video editors, this program may not be sufficient enough due to the lack of advanced editing features. Plus, the export of videos is rather sluggish and slow.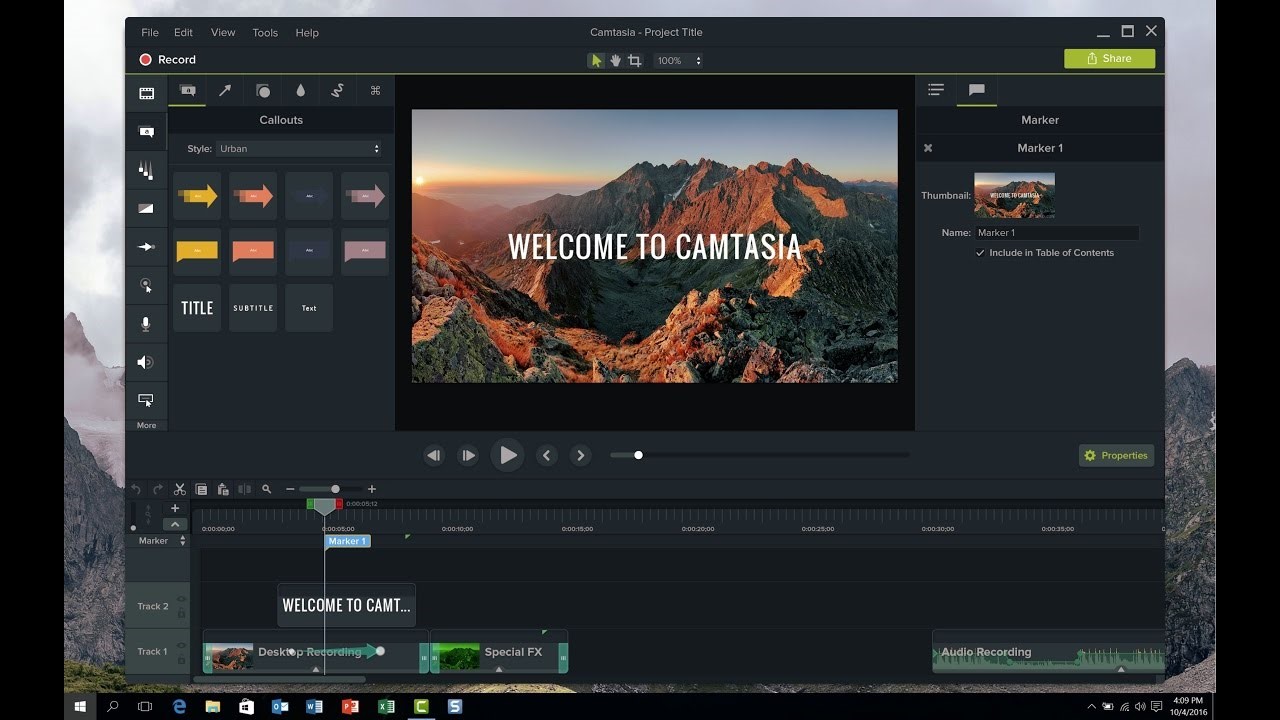 Price:
$249.99
Pros:
All-round basic editing features that are easy to use
The library allows personal customizations
Highly cost-effective
User-friendly learning curve
Cons:
Slow video uploading and processing compared with other professional video editors
Big UI difference compared with iMovie
Top 7. Filmora X
Filmora X is also a great designed intermediate-level video editor from Wondershare. To make the video editing easier and the outcome cooler, Filmora provides Filmstock, a diversified and up-to-date asset library where users can find various templates, effects, transitions. The video exportation also provides many options for users to play with. If you find any difficulty or problems using the program, it's very likely that all the tutorials and solutions on their websites and YouTube. All those factors make Filmora a perfect tool for video uploaders on different platforms.
However, the amazing Filmstock is not free. You have to pay an extra sum of money to gain access to all the amazing assets, without which your video exports will not look so good. One great disadvantage is the big difference in UI design between iMovie and Filmora X. As a result, an editing command as simple as cropping becomes tricky in Filmora. In a word, Filmora is not as amazing or cost-effective as it seemed to be.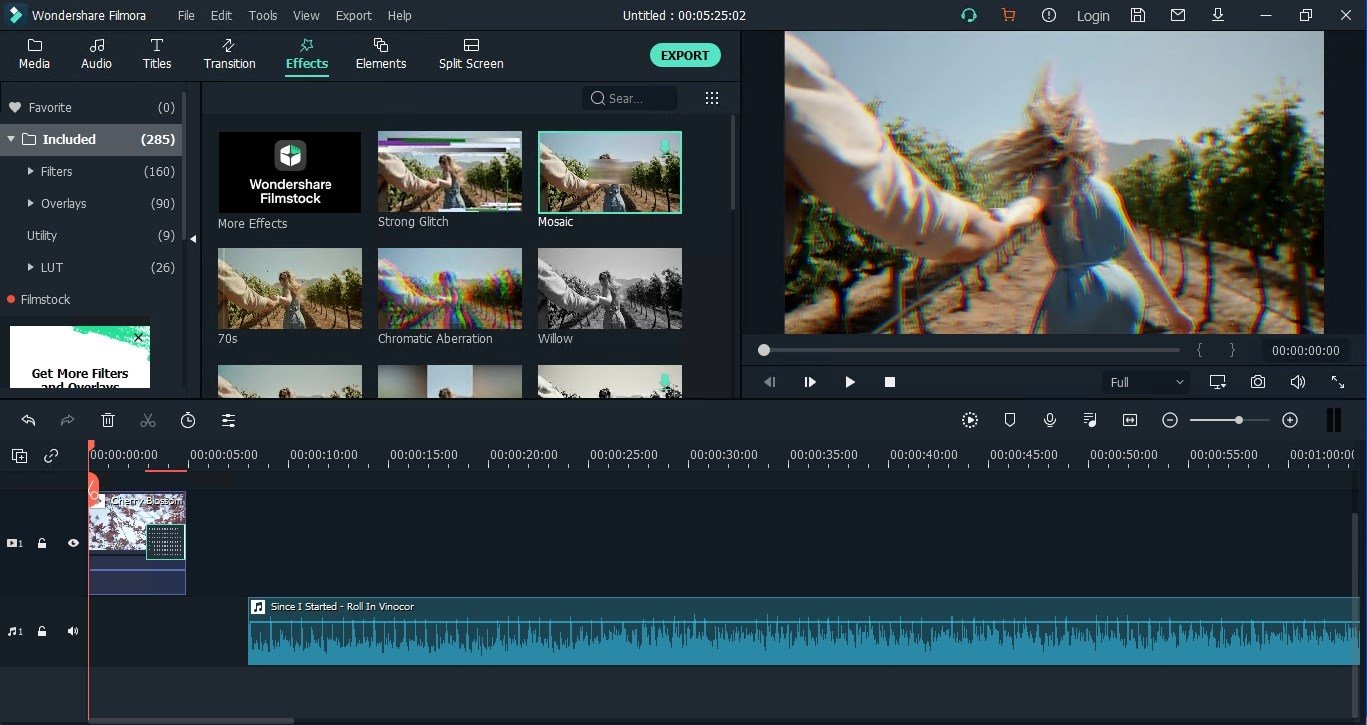 Price:
$39.99 for Year License
$64.99 for Perpetual License
Pros:
Diverse video effects and other assets
All-round and highly accessible tutorials and assistances
Cons:
Steep learning curves for beginners
Some flaws in design make editing inconvenient
Additional assets require extra payment
Summary
We have provided 7 alternatives to iMovie in this review, including basic freeware, intermediate-level film editor, advanced video editing software, and online video editor. No matter you seek to find an alternative with a lower price or more friendly interface, you can find the one here. Overall, TunesKit AceMovi wins out with affordable price and abundant features that cater needs from users of all levels.