With the development of smartphones, editing a video on a personal phone is commoner and commoner. Kinemaster is unquestionably one of the best video editors on smartphones. It can help us cut and join the videos, add music, voiceover, effects, and other interesting stickers to the video easily. However, though editing on smartphones is convenient and swift, it still has obvious limitations like small display, lack of editing features, hard to operate, etc. So, what should we use if we want to edit on a PC rather than a phone? In this post, you will see the top best Kinemaster alternative for PC that can help you edit your videos like a pro.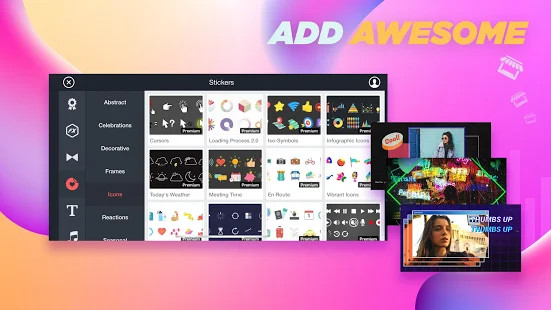 Top 1. TunesKit AceMovi - Best video editing program for PC
TunesKit AceMovi Video Editor is the best Kinemaster alternative for PC that is available on PC and Mac. This ideal video editing software comes with easy video editing features like transition, subtitles, stickers, background, animations, and rotation. Whether you are a novice or a pro, you can easily be proficient in editing videos with TunesKit AceMovi and create stunning videos within several steps. So, if you are new to PC video editing fields, and looking for an easy yet professional video editor, TunesKit AceMovi should be the best choice for you.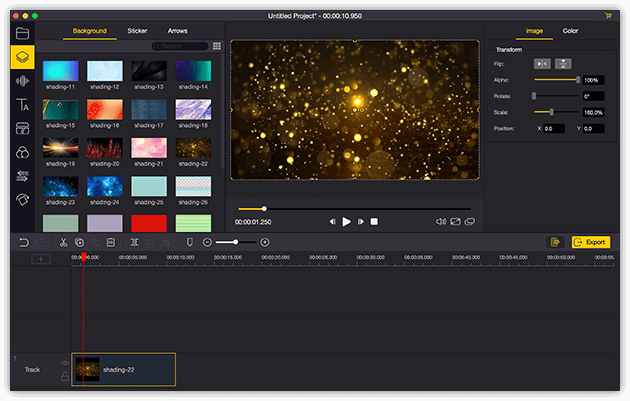 Pros:
Free trial version available
Support improt and export mainstream video formats
Beginner and user friendly
A bulk of video editing stocks free to use
Can unleash your imagination with the built-in features
Cons:
Contains a watermark in the free trial
Top 2. Sony Vegas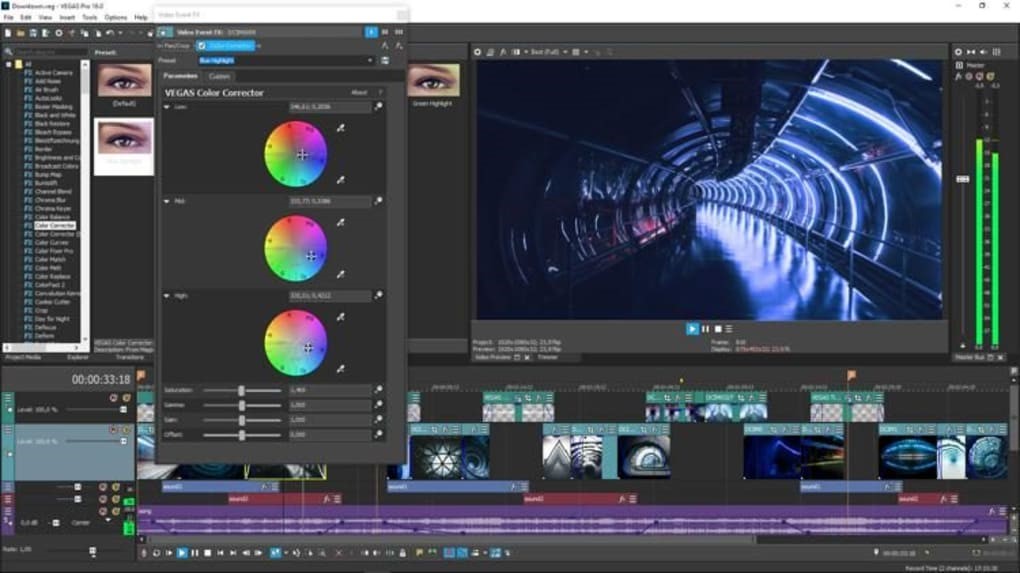 Sony Vegas contains all you need in video editing and can be an excellent alternative to Kinemaster on PC. The features like unlimited video and audio tracks and adjustment tracks can help you edit your videos unlimitedly. It provides hundreds of video filters and other templates free to use. Also, you can add keyframing and automation control to your videos to let them look more Hollywood-like. You can preview your video in real-time and edit it in the preview window.
Pros:
The artificial filter is interesting
Adjustment tracks make your video better
Can edit green screen video
Top 3. VSDC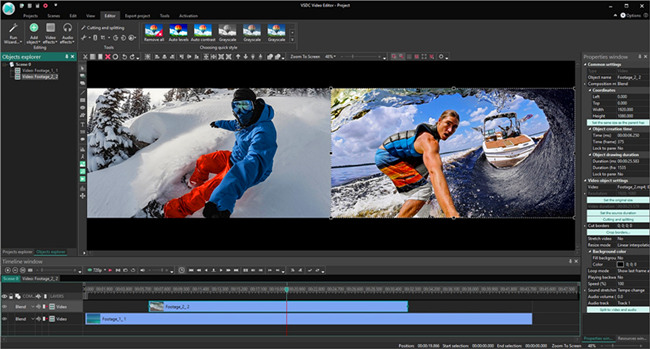 Looking for a free Kinemaster PC alternative? VSDC is the one you should consider because of its powerful editing features and wonderful user experience. It is a totally free-to-download video editing program. You can use advanced editing features like color gradation to figure out the most appropriate video color. Not only that, but you can also output your video in any video format you want. And you can share your videos on online social media like Facebook, Twitter, YouTube easily. Nevertheless, it can only run on the Windows system.
Pros:
Free downloading
Running fast even on low-end PC
Can add and edit subtitles conveniently
Top 4. Lightworks
Lightworks, as one of the best Kinemaster PC alternatives, offers a free version and subscribe version. Though the subscribe version contains more advanced editing features, you can still edit your video imaginatively using the free version. With the non-linear editing feature, you can edit your video and audio files together. Because of the royalty-free audio stock supports, you can add many background music to your video without paying a cent. However, the free version of Lightworks only allows you to export video in 720p.
Pros:
Has free and subscribe version for users to choose
Supports Linux system
Powerful audio editing features
Cons:
Free version has resolution limited
Top 5. Openshot
Openshot is a kind of open-sourced and 100% free alternative to Kinemaster. It is available on Win, Mac, and Linux. I think it can be a good choice who has never touched video editing because of the concise interface and easy features. The audio waveform it offers can help novice sync or adjust their videos and audios better. Users can add watermarks or subtitles quickly using the 3D animations features. What's more, it is available in 70+ languages that users all around the world will meet no obstacles while using Openshot.
Pros:
Open-sourced and 100% free
Can edit unlimited tracks
Easy-to-use interface and features
Cons:
Can edit unlimited tracks
Top 6. iMovie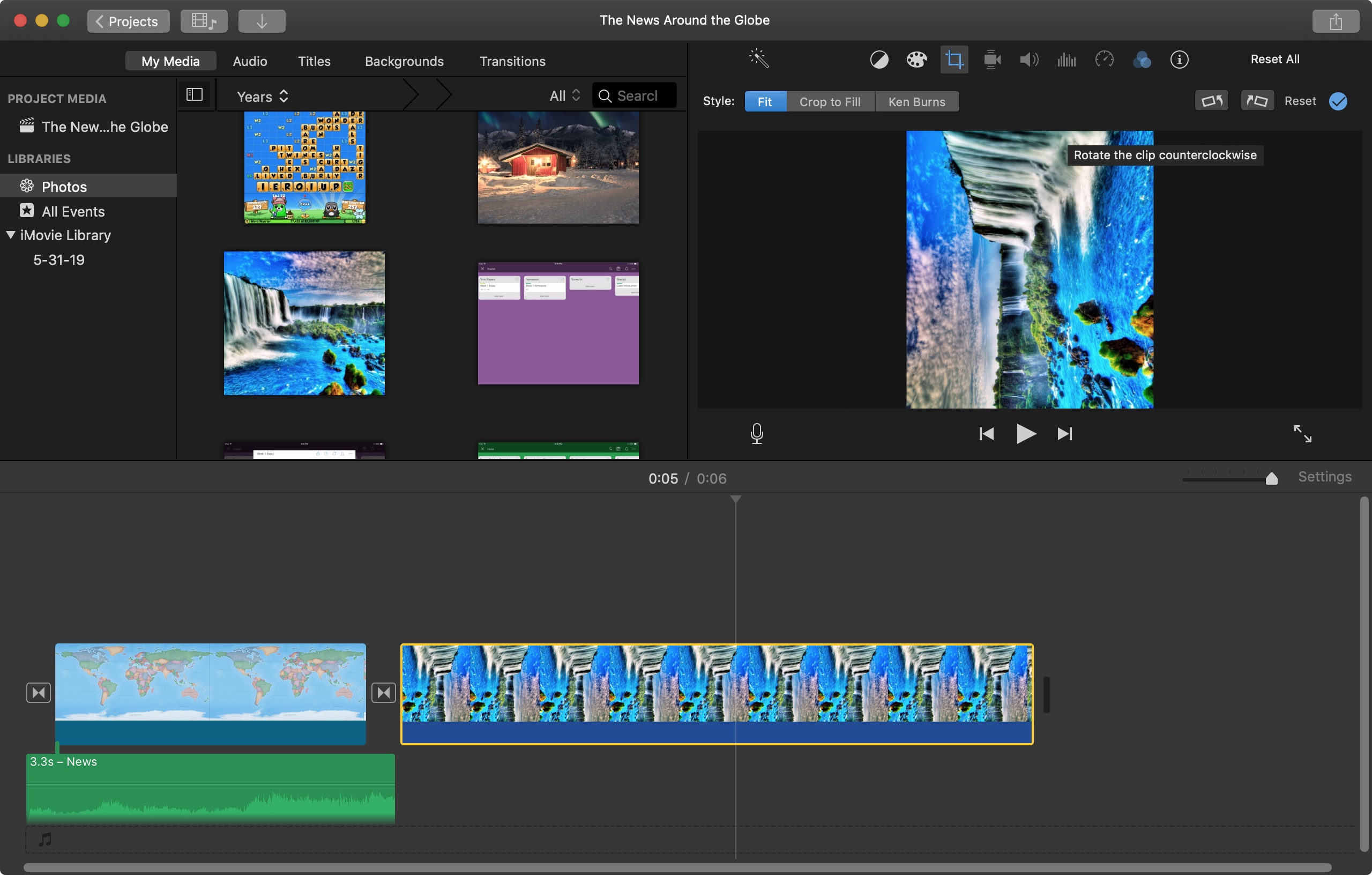 If you are a Mac user, I think iMovie is the considerable Kinemater alternative for PC. Being a flawless video editor, iMovie is amazing in all respects. The progressive video editing features make it stand out in the video editor market. As one of the Apple products, users can edit their videos between different iOS devices using iMovie, and the transfer is convenient. It provides advanced and standard features that give you the best experience no matter you are a novice or a pro.
Pros:
Can edit between iOS devices
Supports edit green screen resource
Release your video online conveniently
Cons:
Not a simple job to edit MP4 video
Summary
Though editing videos on a mobile phone is a funny job, the limitations are also obvious. In this post, I list up the top 6 Kinemaster alternatives for PC and you can choose the one that can get your admiration. I think TunesKit AceMovi is the best-selected one for its powerful features, user-friendly interface, and stunning effects.