Since the beginning, the continuous battle between Final Cut Pro vs Adobe Premiere has confused both experts and beginners. Whether the discussion is related to the options or post-production meetup, the heated debate of which is the best is ongoing.
Which is the best - Adobe Premiere or Final Cut Pro? Unfortunately, it is a rat race, and both of the packages are fighting like cats and dogs to be in the top spot. The reason is that Final Cut Pro is available only for macOS, while Adobe Premiere is available for both Windows and macOS. Therefore, reaching the userbase and ruling the hearts of users has become a vital part.
Let us go deeper and look at an alternative to these two video editing programs.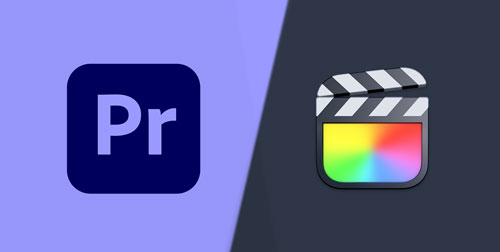 Part 1. Detailed Comparison
The effective programs in the video editing field, with a considerable userbase, followers, and lovers, are Adobe's Premiere Pro and Apple's Final Cut Pro. So, how to tell which of the two is the best editing tool? The detailed comparison between Final Cut Pro vs Adobe Premiere Pro will help you select the appropriate product according to the usage and requirement.
1. Pricing
The pricing between the two video editors is cut-throat. Nonetheless, both of them offer a free trial for users. Thus, you can experiment with Adobe Premiere Pro and Final Cut Pro to consider which one is the right tool.
The significant difference in pricing is that Adobe offers the Premiere Pro on a monthly plan or a single purchase, while Final Cut Pro is available as a one-time purchase.
The prices for Adobe Premiere Pro are as follows: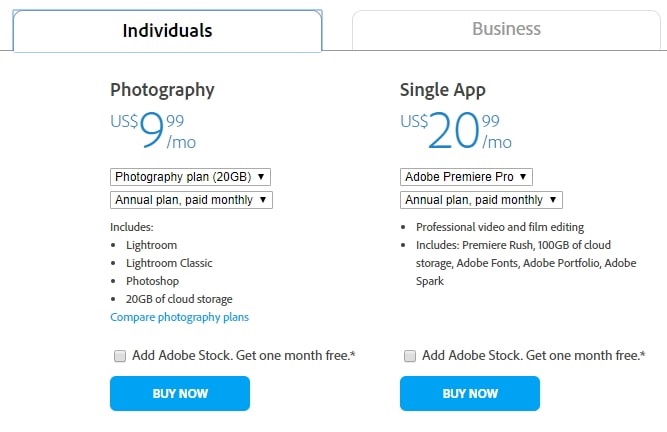 In general, users opt for a single-time purchase. However, it does not guarantee any future updates. Therefore, some like to opt for the monthly plan and stop it when required.
2. System Requirements
While Adobe Premiere is functional on both Windows and macOS, it does have minimum system requirements to operate smoothly. The system requirements for Adobe are as follows: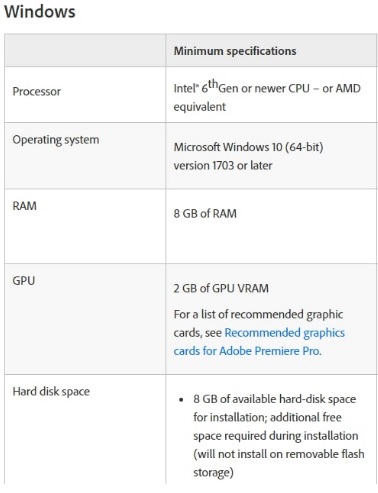 Final Cut Pro is available for only Mac users. The details of the minimum system requirements are as follows: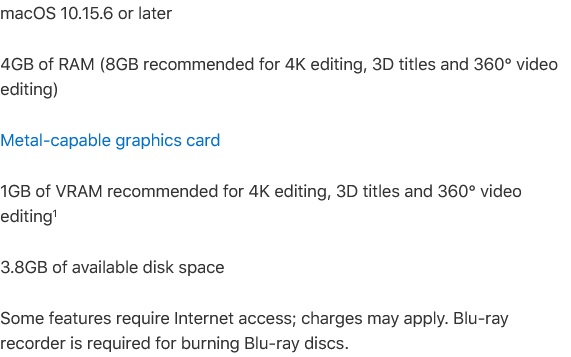 Whether you choose Adobe Premiere Pro or Final Cut Pro, it is dependent on your hardware specifications.
3. Usage
Although Final Cut Pro takes a long time to boot, it runs faster after loading. Additionally, it loads the clips into the project, making rendering simple with flawless playback. Even a beginner understands placing the clips without prior knowledge.
Adobe Premiere Pro boots quickly and plays a clip from a source file, from the local drive or external hard drive. Therefore, when you move the source file or delete it, Adobe will not show the file on the editing platform. However, the project file is smaller and boots in a few seconds.
4. Workflow
To compare Final Cut Pro and Adobe Premiere workflow requires a good understanding of video editing. Likewise, when you use the software more, you get better at it and understand everything deeply. In addition, both Adobe Premiere and Final Cut Pro offer customization and shift panels.
The following is the workflow example of both the platforms: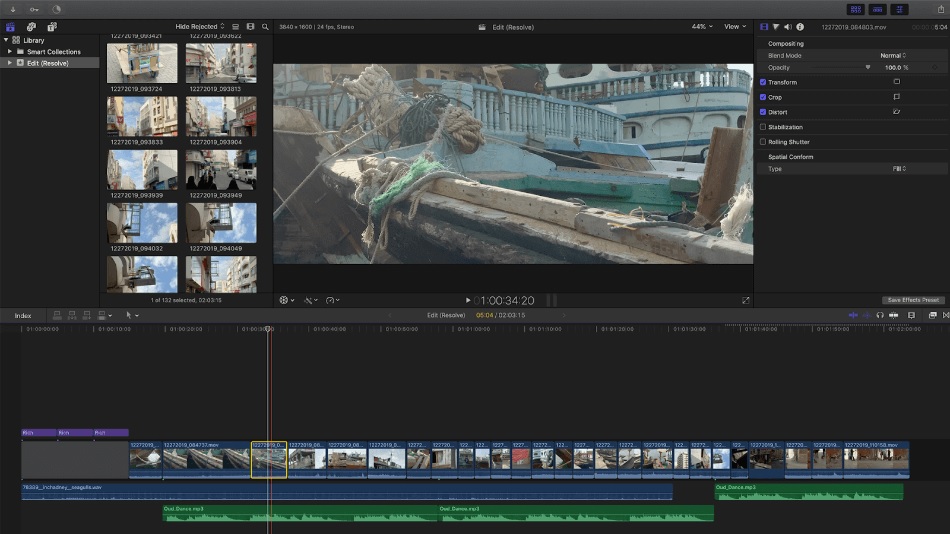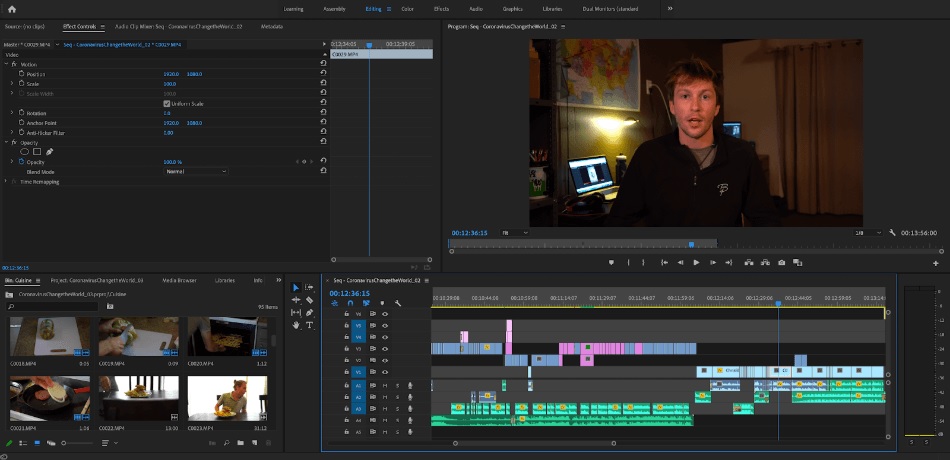 Note that both of them are similar. The interface has an audio/video timeline, effects panel, playback, and more. In addition, both the editors are non-linear systems making it easy to move the frame segments around the timeline and access more clips at the click of a button.
5. Format Support
Adobe Premiere Pro supports over 43 audio, video, and image formats. Because it can handle any professional format, it is vital to have the necessary codecs installed on the computer. Adobe also supports RAW, Apple ProRes, ARRI, Canon, Sony, Panasonic, and others. Therefore, the rarity that Adobe does not support a file format is minute.
Final Cut Pro supports all the 4K formats and the HVEC format codec used by new iPhones. Similar to Adobe, it also supports Sony, RED, Panasonic, ARRI, and other native file formats. You can also edit files with XML extension.
In the battle of Final Cut Pro vs Adobe Premiere Pro, both have advantages and depend on which format you like to edit or save.
6. Ease of Use
Apple developed the Final Cut Pro targeting both amateurs and professionals. Therefore, it is easy to boot it up and begin editing. Additionally, it hosts many advanced features, including color correction, VFX, motion graphics, and support for 360-degree video editing.
Adobe Premiere Pro comes with many editing tools and simplifies using it for professionals. However, it could be a little difficult for beginners. The rendering of a video is dependent on the hardware specifications and makes it either slow or fast. When you compare Final Cut Pro and Adobe Premiere in ease of use, Final Cut Pro stands out because of the rendering capabilities and seamless approach to the tools, even for beginners.
7. Audio Editing
Adobe Premiere Pro provides the Audio Mixer with numerous features such as pan balancing, VU meters, clipping indicators, mute/solo, and more. Depending on the requirement, you can adjust the parameters for a better output. Additionally, you can create new tracks by dropping files onto the timeline, mentioning the type of audio, such as stereo, mono, standard, 5.1, and adaptive. You can also install third-party VSP plug-ins and hardware controllers.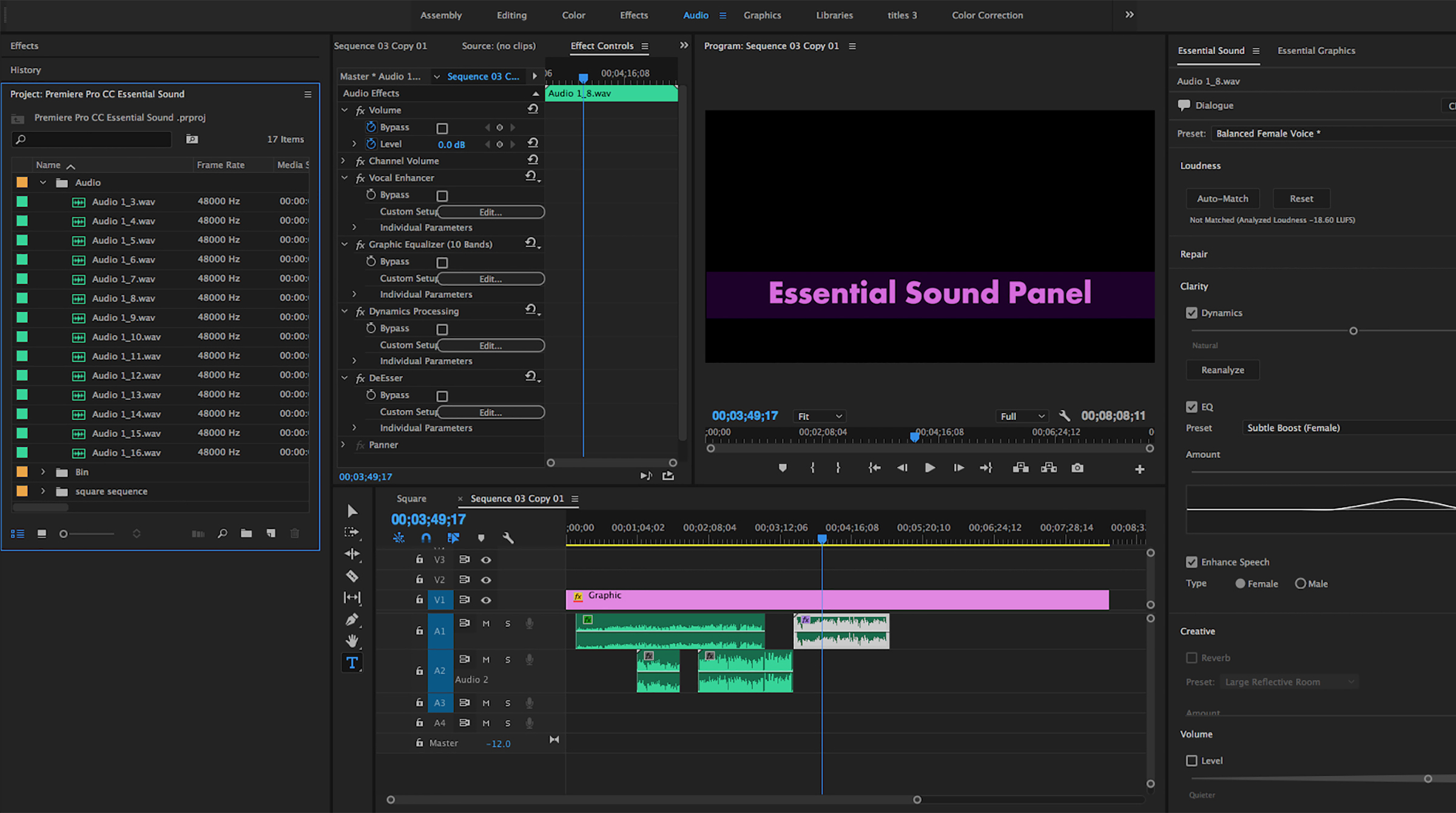 The significant element in Final Cut Pro is audio editing. It automatically adjusts the hummus, noises, and peaks. Final Cut Pro is an audiophile's bible for it supports plug-ins and allows using built-in over 1,300 royalty-free sound effects. In addition, it can further match recorded tracks to ease the search for a comprehensive audio segment. You can use the 10 or 31 band equalizer, Apple Logic Pro plug-ins, or surround-sound mixer for powerful sound.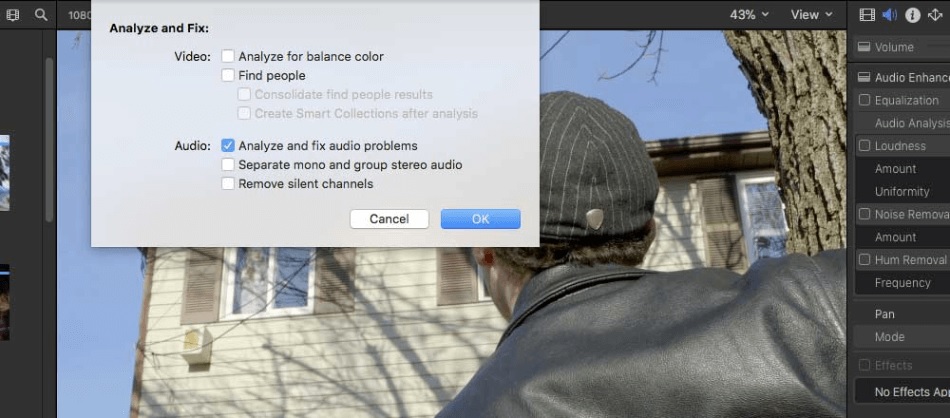 8. Grading and Color Correction
Adobe Premiere wins the race in grading and color correction. Not just that, but when you compare Final Cut Pro and Adobe Premiere, Adobe stands out for it gives life to RAW files and the power to express emotion using the right colors. Likewise, you can enhance the color tone in videos easily.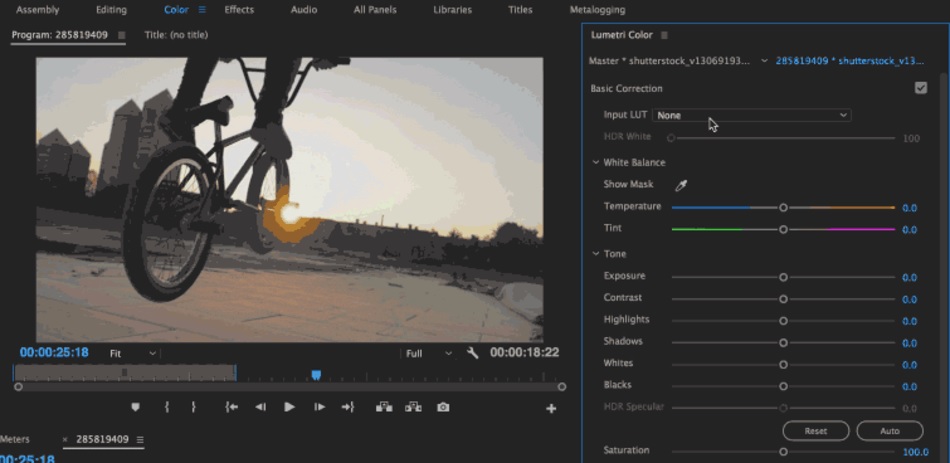 Final Cut Pro does decent work but lags when compared with Adobe Premiere. The software is ideal for small marketing videos but requires an external plug-in such as the Color Finale to enhance color tones. And, you will be paying for the plug-ins you choose to add to get the color grading and tone right.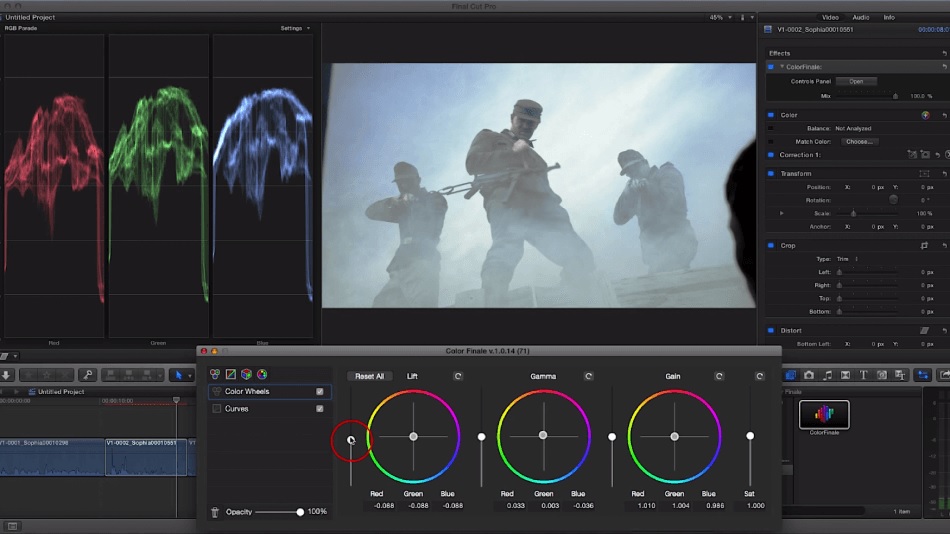 9. Learning Curve
Adobe Premiere is complex and requires time to get things right. Adobe targeted the software to the professionals but has a logical approach for every user irrespective of their experience.
Final Cut Pro is easy to understand because of the intuitive interface. With the available tips, it is easy to learn the software. In addition, the editing progression is not exhausting but natural, making learning fun, easy and accessible.
Part 2. Alternative to Final Cut Pro and Adobe Premiere Pro - AceMovi
As there is no particular answer to which is better - Adobe Premiere or Final Cut Pro, opting for an alternative solution could solve a majority of your video editing requirements. It is here that AceMovi Video Editor comes into the act.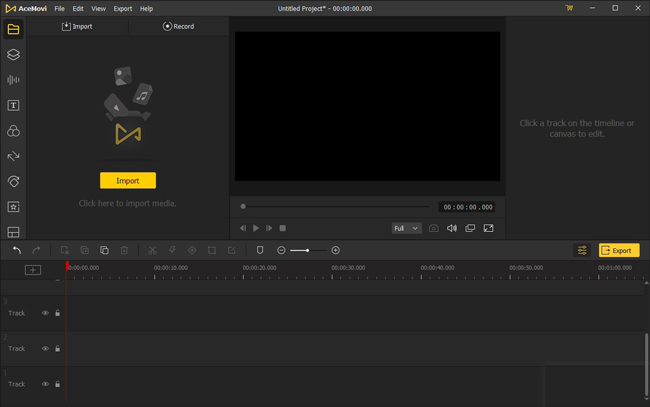 The AceMovi is a combination of editing tools and recording features. You can upload a video and start editing or use the recording feature to record the computer screen and then edit the video. The bottom of the interface consists of a timeline with a real-time preview on the top. Therefore, each time you make changes to the video, you can view it on the preview screen.
System Requirements
When you stumble upon Adobe Premiere Pro or Final Cut Pro question, a better way is to consider the alternative - AceMovi. The software functions on both macOS and Windows. The best part is its ability to run on any computer. You do not need a beast of PC to run the editor. A computer with a 1GHz processor, 512MB of RAM, and a screen resolution of 1024x768 is enough to run the software. Therefore, AceMovi runs on any 15-year-old machine without a hiccup.
Editing Capabilities
Editing a video in AceMovi is excellent. Even a beginner will find the interface intuitive and straightforward to search for the required tools. Then, upon importing the video, you can begin editing it instantly and use the built-in stock library of animations, stickers, filters, transitions, overlays, and much more.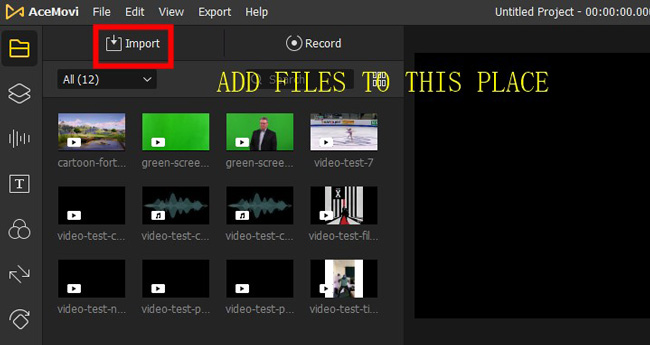 Conversion and Formats
AceMovi takes pride in providing the best file support to users. It imports any video file format and allows users to save in any file format. You can further save videos in 3GP, 3GP-2, OVG, and others. Alternatively, you can choose a device for which you like to save the project. For instance, you can save it for Xbox, iPad, Android phones, smart TVs, and others.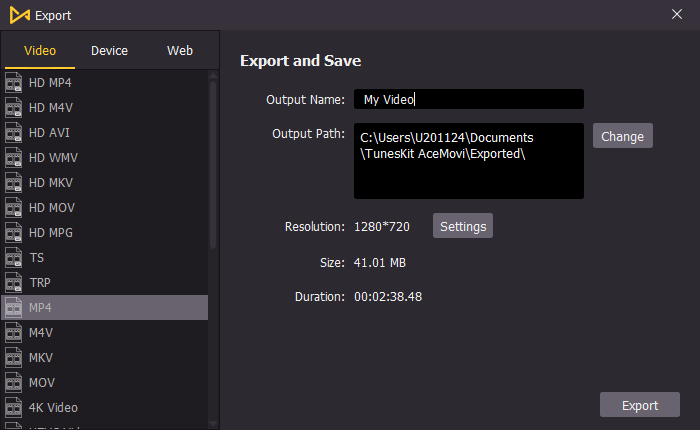 The TunesKit AceMovi is a better option when you are troubling with selecting Adobe Premiere Pro and Final Cut Pro.
Part 3. Conclusion
While Final Cut Pro vs Adobe Premiere Pro is a longing battle, selecting either one relies on experience and requirement. Even though Final Cut Pro creates incredible videos and edits, Adobe is on top of the list for professionals. It does not stale and provides all the features that a professional video would want in software. However, if you are a beginner with no prior experience, opting for the alternative AceMovi Video Editor is advisable. It will be the starting step and has all the features that unleash your imagination to help you edit a video.