Final Cut Pro and DaVinci Resolve are significant video editing applications available in the market. DaVinci Resolve vs Final Cut Pro is a battle between the two for achieving the top spot.
While both video editing platforms are nonlinear, DaVinci Resolve focuses on color correction. It operates on Windows, Mac, and Linux operating systems. In addition, the application is available in the paid commercial and a free version.
On the other side, Final Cut Pro is from Apple and operates only on Mac systems. Apple is providing a free trial of the software, after which the user requires purchasing a license for continuation with the platform.
Both the tools have an array of editing features that helps users to create professional videos. Today, you will find deeper insights into both platforms.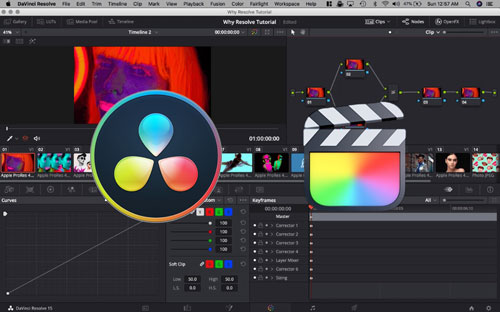 Part 1. Comparison between DaVinci Resolve and Final Cut Pro
1. Interface
Final Cut Pro vs DaVinci Resolve vary significantly even though they appear similar. When compared with Final Cut Pro, DaVinci Resolve wins in this category because of the different interfaces it provides to the user. These interfaces help the user match the video editing requirement, such as audio, color correction, graphics/text, or structural editing. The color correction interface is the most vital element of all.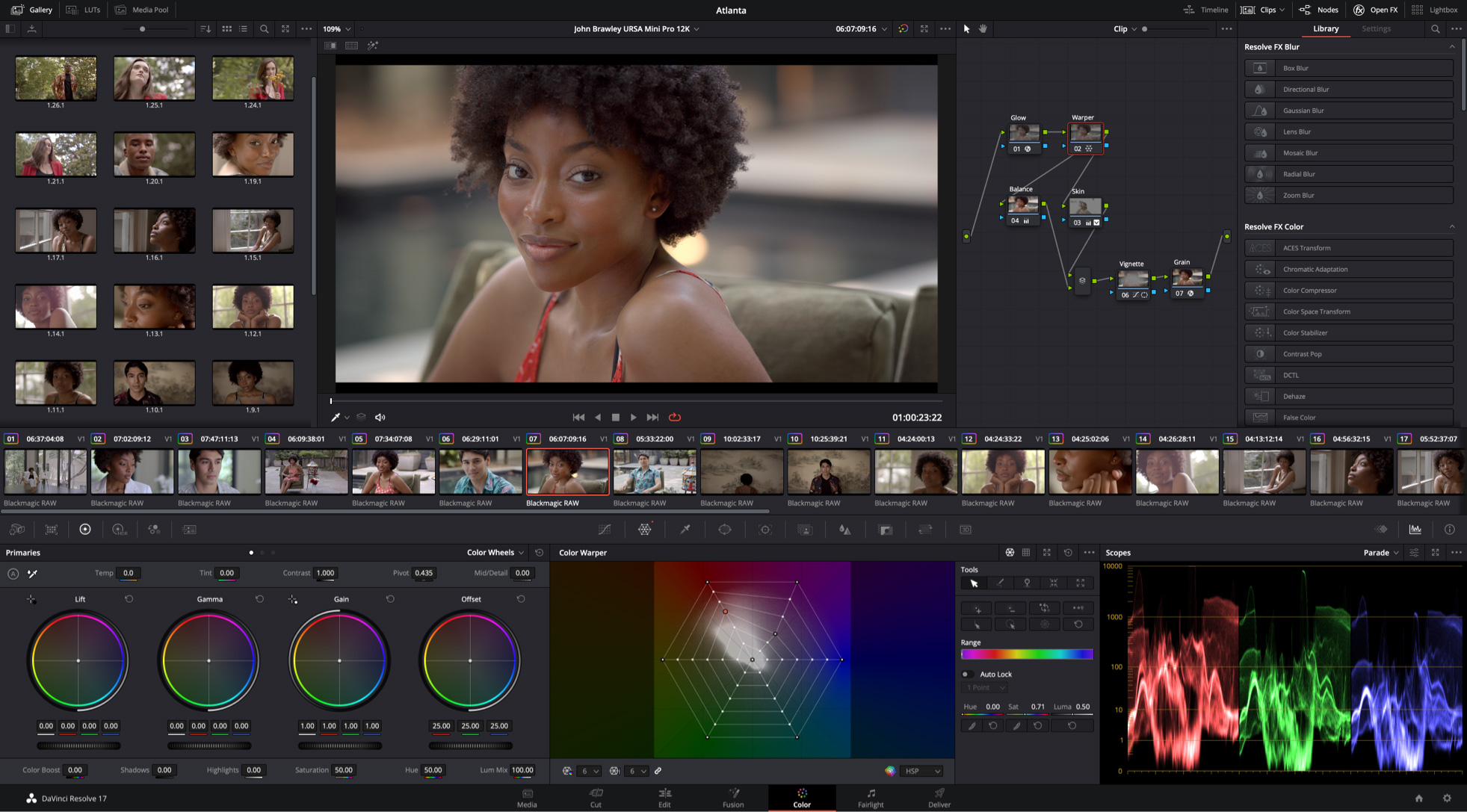 Apple's Final Cut Pro consists of a universal interface. The Timeline is at the bottom and magnetic. It means that if you delete a segment in a clip, there is a shift in the entire video. Such a process can be aggravating for beginners while it is a blessing for the professionals. Users can access the effects from the right side of the window and use the source panel in the upper left to access raw footage.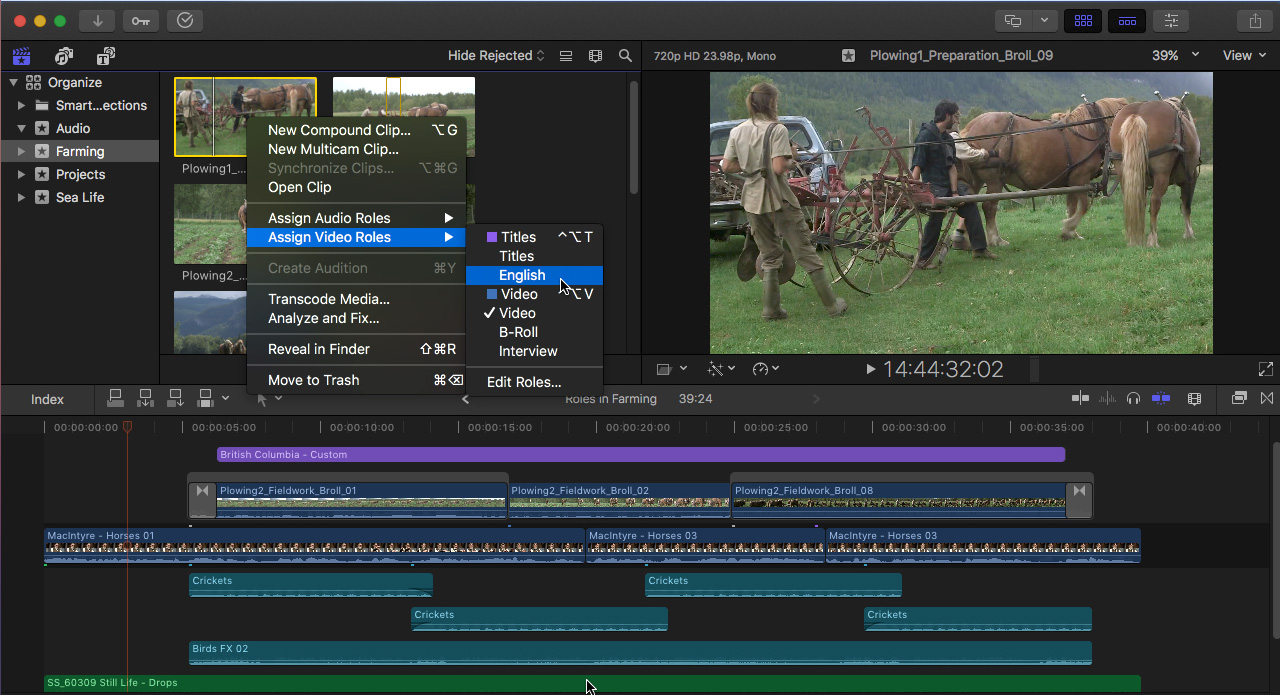 2. Ease of Use
In the battle of DaVinci Resolve vs Final Cut Pro X, Apple's product leads the way for its reputation for providing a user-friendly interface with powerful editing features. As a result, people view the platform as the professional version of iMovie. However, the embedded source footage and the magnetic Timeline confuse a first-time user.
On the flipside, DaVinci Resolve requires learning. Users must spend considerable time understanding the options available and adjusting to the interface. However, it means that it has a plethora of powerful and valuable tools in creating professional videos. Therefore, narrowing down between both comes to the point of usage and the requirement.
The other factor to consider is the playback of the raw footage. It is here that Final Cut Pro wins the race because it creates a file in large size. It is advantageous for editors, as they do not have to rely on the source file from an external drive or elsewhere. Instead, everything is present within the software.
3. Color Correction
When you must choose between DaVinci Resolve or Final Cut Pro X, you can opt for DaVinci. It is because the platform can give you any color correction palette that you wish to retain while editing the video. Professionals had used DaVinci Resolve for years before it introduced video editing options. The nifty feature of the software is the stills, which allows the user to compare clips and their matching.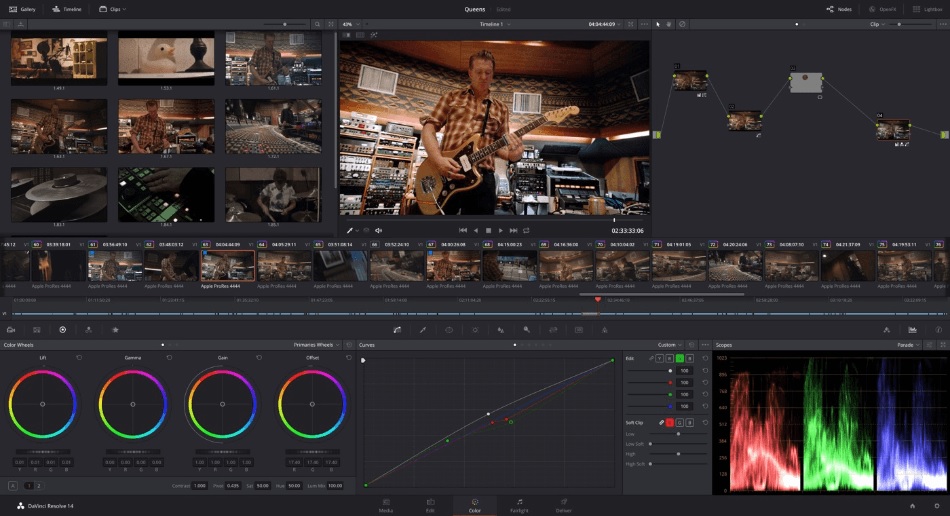 Apple designed and developed Final Cut Pro for both beginners and professionals. Therefore, the editing tool provides a wide variety of color correction options that helps turn the footage into a well-polished outcome. Apple also introduced hue and saturation curves along with locals, color wheels, and color-correcting footage to make it easy for the editor to make the necessary changes according to the requirement. The smart feature included is the automatic color correction tool. The tool will select the best form based on the clip.
4. Audio
DaVinci Resolve vs Final Cut Pro differentiation is challenging in the audio editing segment. However, both offer good audio editing features. In general, low-quality footage with high-quality audio has a higher production value. Therefore, both Final Cut Pro and DaVinci Resolve have everything you need for good production output. In addition, both the platforms have audio effects, distortion, gain, and more.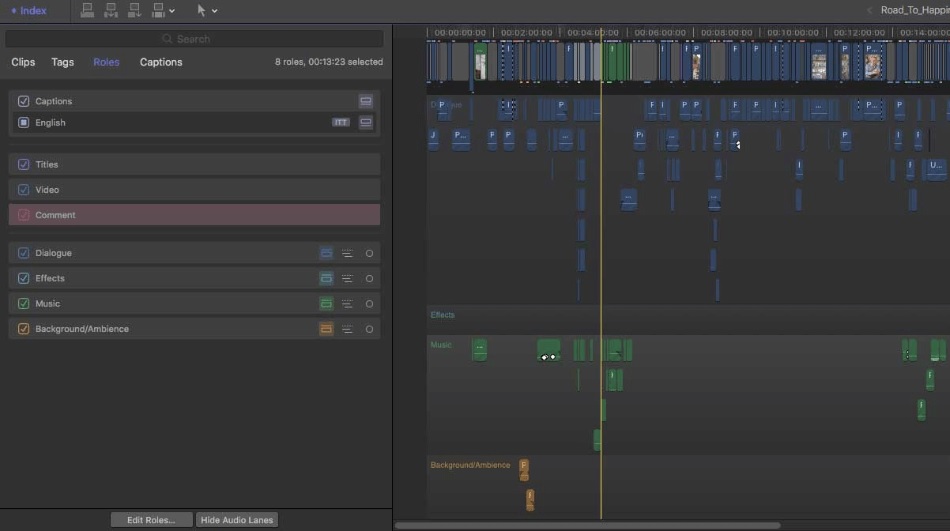 The one feature that sets Final Cut Pro ahead of DaVinci Resolve is assigning audio roles. The feature can differentiate between sound effects, music, dialogue, and more. Therefore, it becomes easy to fix audio confusion and achieve simple organization of layers.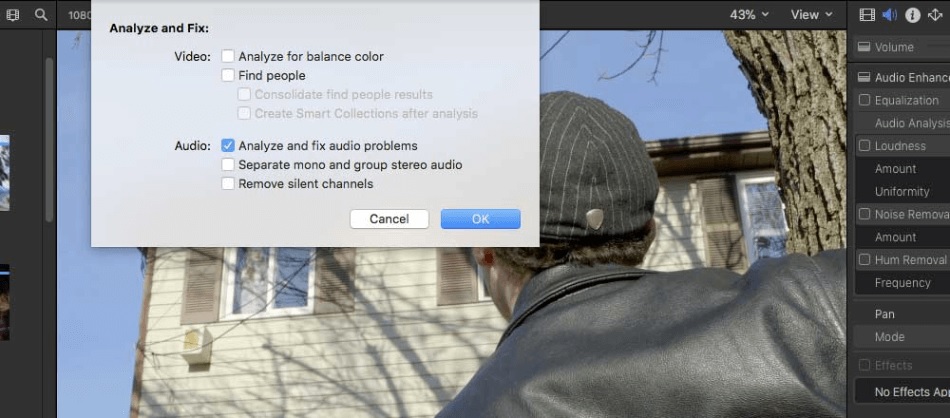 What makes DaVinci Resolve unique is the ADR feature, which can replace dialogue in a scene. As a result, you will possess the ability to create perfect audio quality. Alternatively, you can generate soundscape effects for 3D audio and edit 5.1 surround sound.
5. Tools
It would be challenging to differentiate Final Cut Pro vs DaVinci Resolve when we speak about the tools provided by the two platforms. However, if it is necessary to choose only one program, then it will be DaVinci Resolve.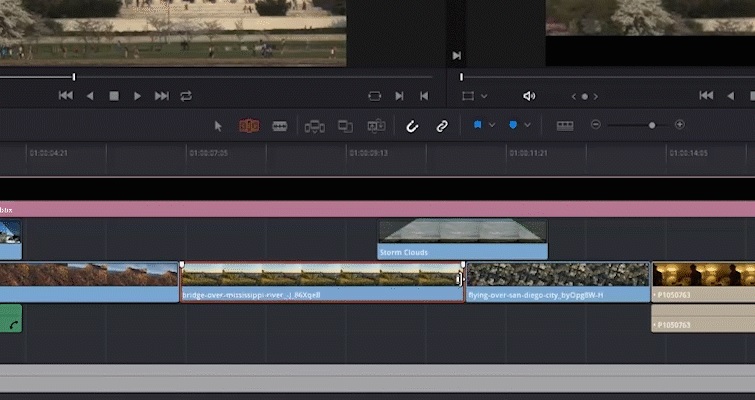 The trim editing tool in DaVinci Resolve is what makes it apart from others. Unlike the standard trim feature that you find in other editing platforms, what makes it unique is the capability to extend or shorten the clip, after which the rest of the Timeline will follow suit. Thus, the procedure will save plenty of time.
Final Cut Pro also provides a good collection of advanced tools such as multi-camera editing, magnetic Timeline, masking, text guide, gradients, picture-in-picture, and magnification. These tools create a dynamic environment for professional users.
6. Text/Graphics
DaVinci Resolve vs Final Cut Pro X battle to lead in the text and graphics arena is exciting. They are extensive and allow you to unleash imagination accordingly. Nonetheless, Final Cut Pro finishes first in this race.
Final Cut Pro has a comprehensive collection of research overlays. Therefore, even a beginner can use them easily without prior editing experience. Likewise, advanced users will also find the use of the overlays helpful because of the customization option.
DaVinci Resolve, on the other hand, has a good variety of graphic and text features. Because it is a new program, there is scope for further improvement, and one should spend time learning.
The best feature in both editing tools is the ability to save an existing title in the media pool so that you can access it in the future.
7. Pricing
Both DaVinci Resolve and Final Cut Pro provide a trial version for users to experiment with the options before activating the license. Unlike other video editing software available in the market, Final Cut Pro and DaVinci Resolve require a one-time purchase with a price tag of $299.99.
Part 2. Alternative to Davinci Resolve and Final Cut Pro
Editing has become a part of life in the technology-driven world. DaVinci Resolve Final Cut Pro Comparison ensured that you could pick one that is for your requirement. However, as the resources are plenty, amateurs are bound to find using them challenging. Likewise, Final Cut Pro functions only on Mac, making it further impossible for those who own a Windows PC.
TunesKit AceMovi is an excellent alternative to DaVinci Resolve and Final Cut Pro because it gives the same features that you find on both platforms. If you are a beginner or a professional looking for intermediate editing features, AceMovi is the appropriate tool.
Interface
The interface is simple and allows users to access everything without much navigation or confusion. You have all the editing features right on the screen, along with the preview window where you can see the changes carried out while editing. The Timeline is simple and makes it easy to add and delete necessary features to enhance the video.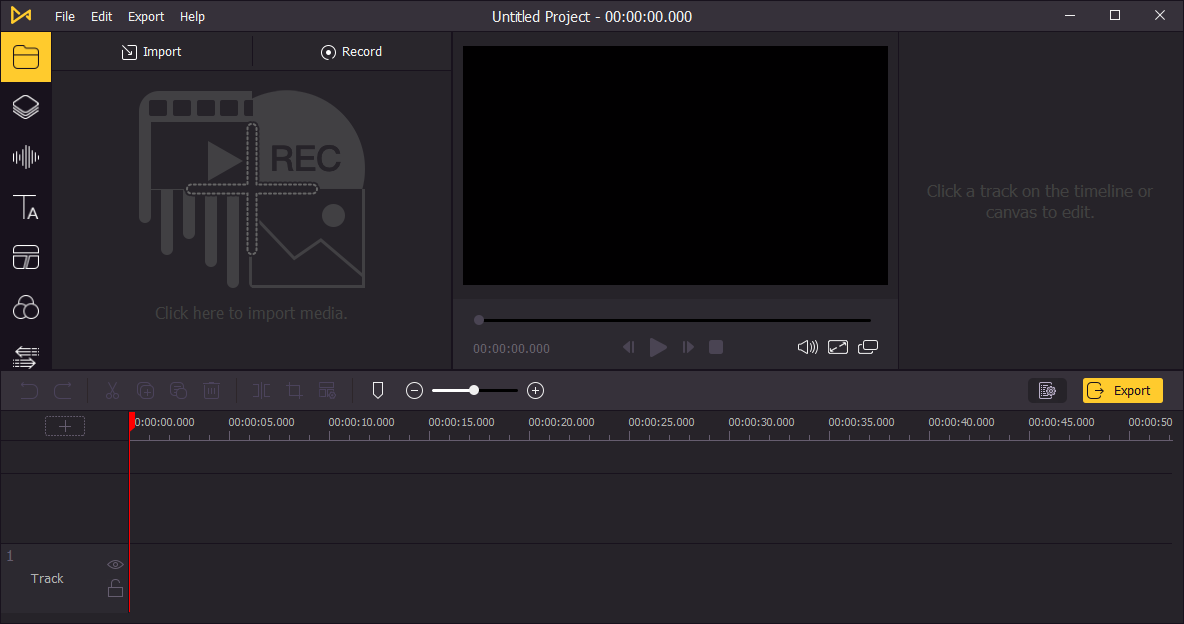 System Requirements
Unlike DaVinci Resolve and Final Cut Pro, AceMovi functions on any computer running on Windows or Mac. It needs a minimum of 1GHz processor, 512 MB of RAM, and a screen with 1024 x 768. Therefore, it even runs on an old Windows XP computer without burdening the hardware.
File Support
TunesKit ensured that it provided the best support to the users. Therefore, it incorporated all the popular video and audio files for easy editing. Alternatively, the software is suitable for saving a file into any format. You can also choose a device for which you like to create a video. For instance, you can pick iPad, iPhone, Xbox, and Smart TVs.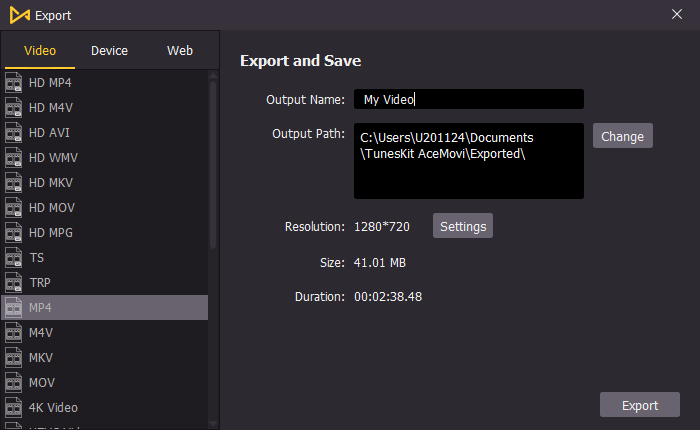 Additional
AceMovi also possesses a screen recording feature. The feature allows capturing video calls, presentations and creating educational videos by navigating through the web. In addition, the software gives you the flexibility in choosing the appropriate resolution.
Fortunately, you also have a stock collection of images, videos, and audio files that you can use for enhancing a video. As the quality varies, you can use them or ignore them. However, the collection is growing consistently.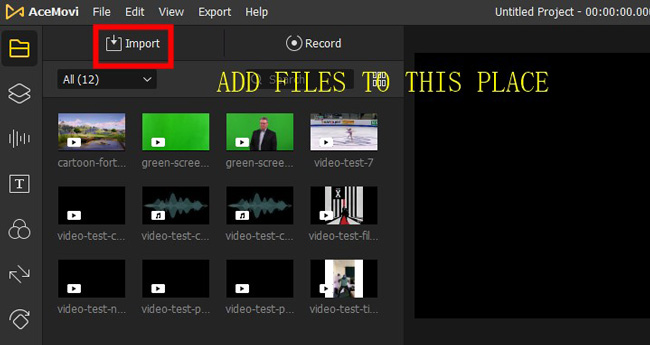 Part 3. Conclusion
The war of DaVinci Resolve vs Final Cut Pro had opened the doors to alternatives in the market. Although they focus on intermediates and professionals, picking either of them may not be a choice for a beginner.
TunesKit AceMovi is an excellent alternative to these professional platforms, as it does have all the basic and advanced editing tools that you are searching for to enhance a video. Likewise, the affordability and ease of operation are other things that make AceMovi an ideal solution for beginners.