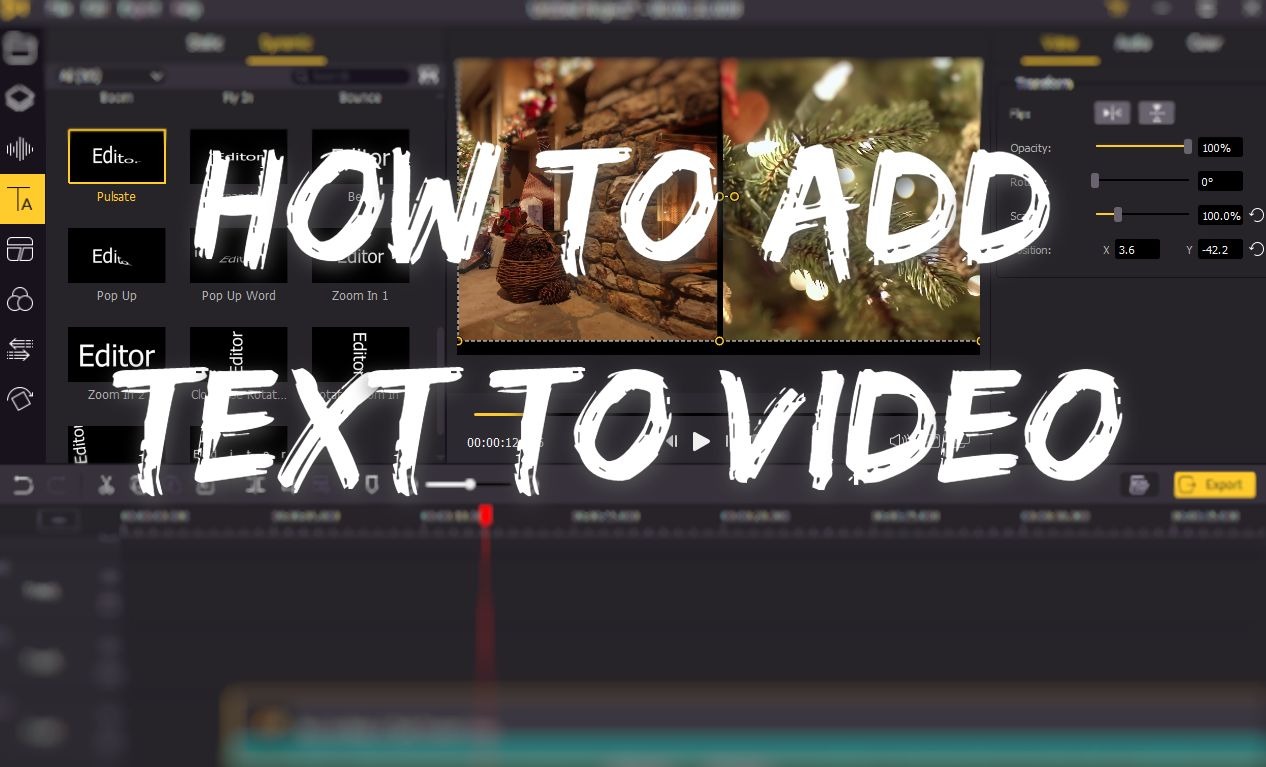 I'm doing a gaming video with a buddy, and I would like some overlay text captions to show on screen while he plays, to narrate some of the online players that are hard to understand. I completed and edited the video with Lightworks Editor, but now is there another program that can do this for me?
When you're telling a story or convey some information in your video, it's not enough to just have the footage in it. Some pop-up texts may bring a surprise to the audience. You can use the text as a title, subtitles or even captions. When your video content is not capable of sending messages to the viewers, text is perfect for the job.
In the following parts, you're going to learn the easiest way to add text to video on your computer. We're going to break down every single step to help you create texts on your video and make them look better.
Do You Need an App to Add Text to Video?
When you search for methods to add text to video on Google, you'll see some of the websites provide service to let you add text directly to your video online. But it may have a bit of a security issue here. Once you upload your video on these websites, you've exposed it to the unknown risk of losing your information. Some websites claim that they will protect your content from being shared elsewhere, but who knows what's going to happen behind that? So to keep your content safe and sound, edit it offline in the application is always recommended.
So you've decided to add text to video in video editor, but which one to choose? Some of the software like Final Cut, Premiere Pro, iMovie, Sony Vegas and Davinci Resolve can do the job in a more professional way, but they're not that friendly to beginners. If you're new to video editing, you'll have to spend a lot of time to get used to the interfaces and the way they work. So is there a video editor that can easily let users add text to their videos without any expertise?
Yes, with TunesKit AceMovi, you can easily add text to video in just a few clicks. In this software, you can add a plain text to your video. Also there'll be dozens of animated text for you to choose. You can pick one and adjust the properties to fit your video.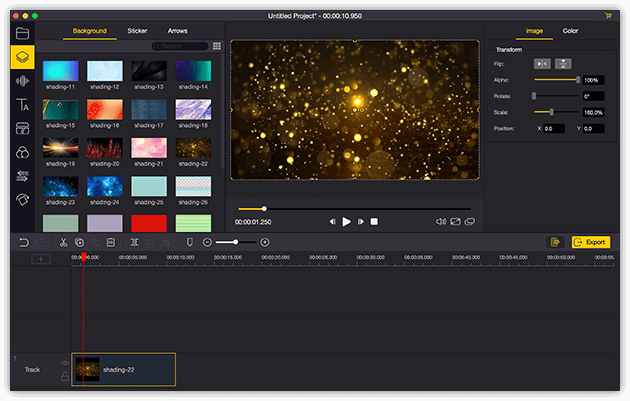 TunesKit AceMovi Video Editor is a one-stop video editor that provides multiple effects and transitions. It comes with a screen recorder which can record images as well as the sound coming out of your computer. As a well-established video editor, AceMovi is mounted with features like split screen, filters, animations, texts, and music library. The self-explanatory user interface comes with all the effects and tools you need to embellish your video. You can easily learn how to use it even if you're a beginner.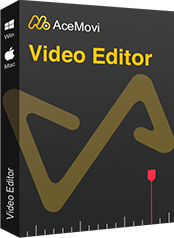 TunesKit AceMovi Video Editor
Security Verified. 5,481,347 people have downloaded it.
Basic and advanced features that make your video better
Multiple filters, transitions, text, sound effects, music
User-friendly interface
A variety of output options to choose from format, device, social platform
Add text to video in just a few steps
How to Add Text to Video in TunesKit AceMovi
Before you add text to your video, make sure that you have already installed TunesKit AceMovi on your computer, this software currently supports Windows and Mac systems.
Add Video Files to TuneKit AceMovi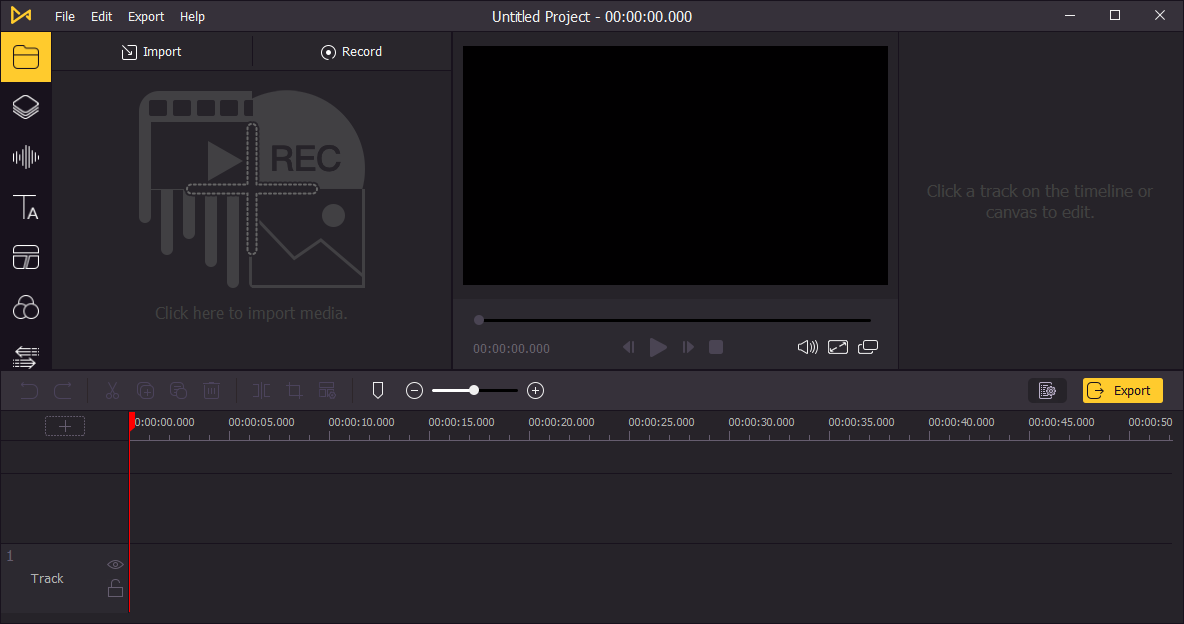 Open TunesKit AceMovi on your computer, then import your video footage to the media box. Or you can directly drag your video to the timeline.
Add Text to the Timeline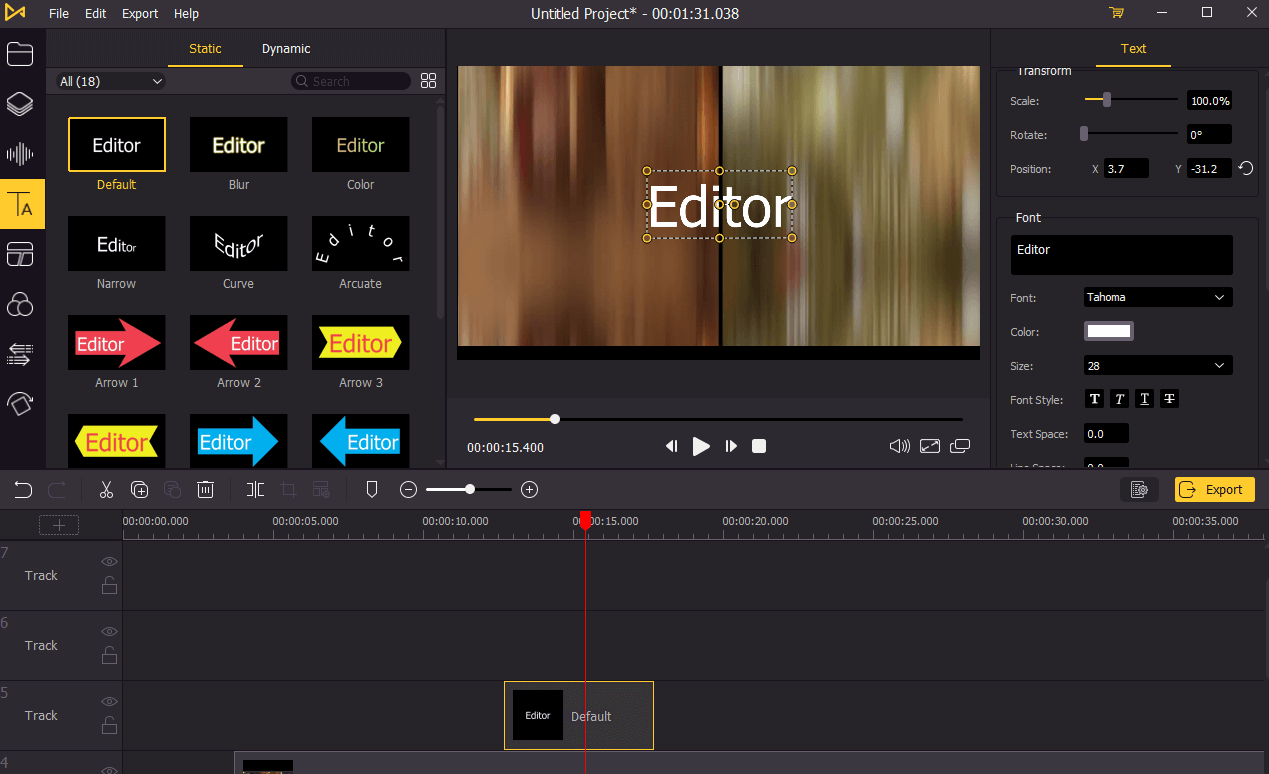 Click on the Text button on the left of the interface, there you can choose a type of text you want to use. When you have decided which type of text to use, simply drag it to the timeline. To adjust the duration of the text, drag the start or the end of the text to extend or shorten the duration time.
Edit Your Text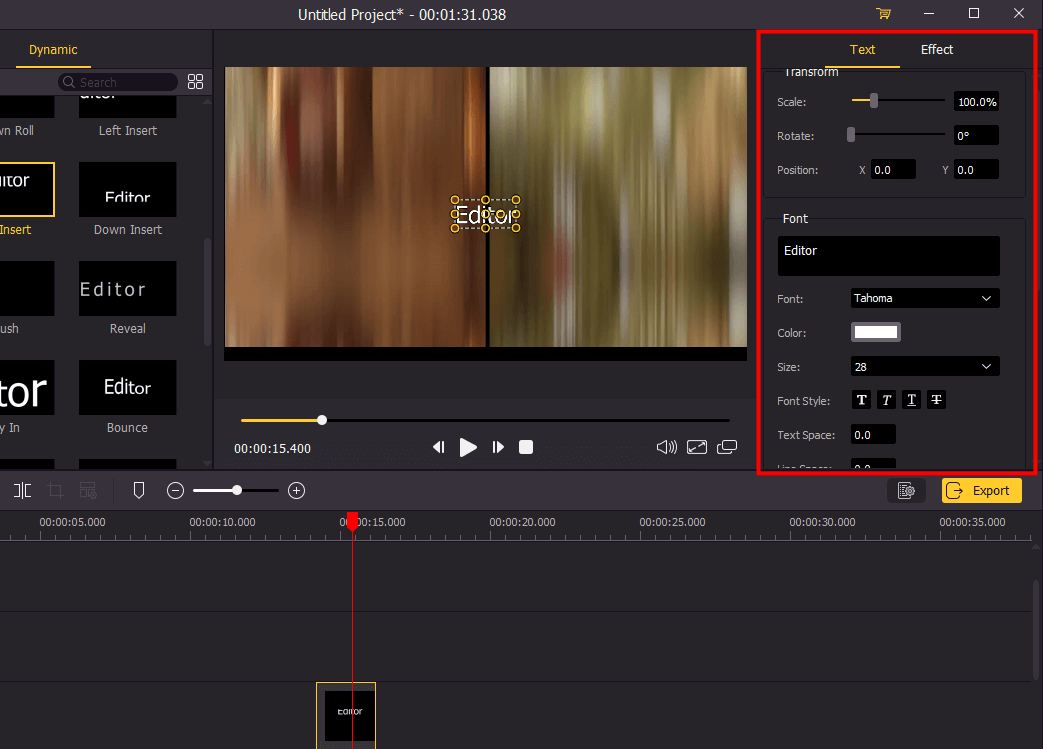 Click the text on the timeline to select the text. On the upper right panel, you can change the properties of the text and adjust the effects. You can change the scale, font type, position and color. You can also add outline and shadow to the text.
Export Video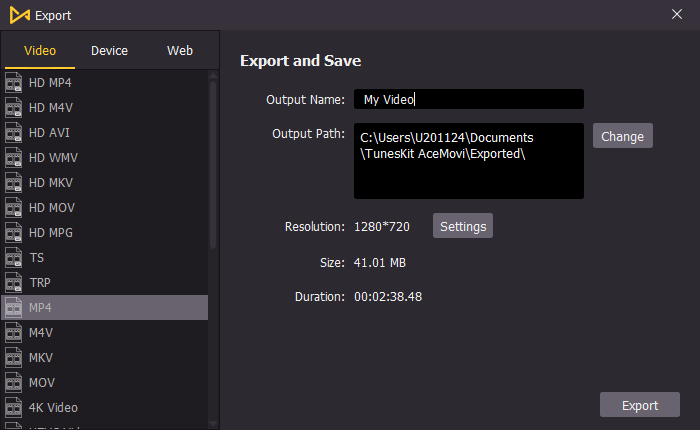 Once done editing your text, click the Export button on the middle left and export your video. Click the Settings, you'll be able to choose the output parameters. And by clicking the Change button, you can change the output location.
Video Tutorial: How to Add Text to Video
Bottom Line
You can easilt add text to your video in TunesKit AceMovi without learn any professional video editing knowledge. And all the text in AceMovi are easy to get and edit. If you feel like giving it a try, now the TunesKit AceMovi is free on TunesKit Christmas sale. You now have a chance to add text to video for free in AceMovi! Click the download button to get AceMovi and try it for free.