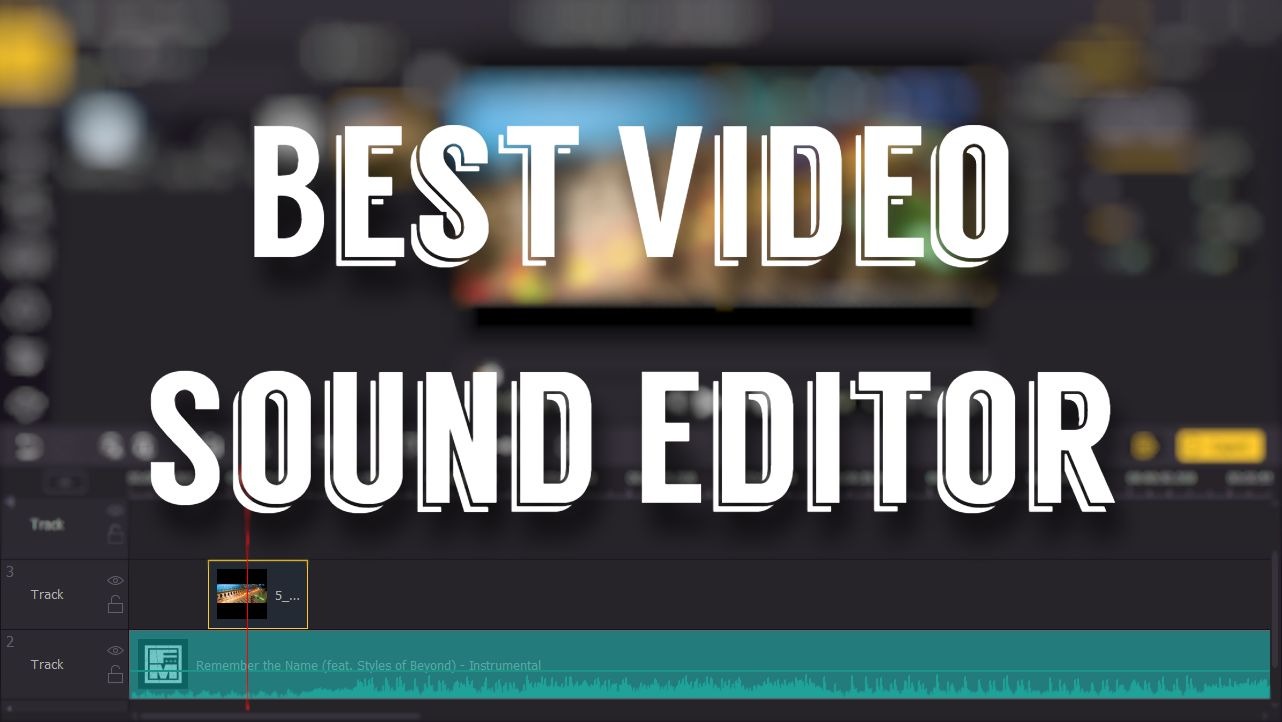 I want to start making vlogs and was hoping to add sound, intro and outro and other basic effects to enhance the quality. Can you guys recommend any good software that is relatively simple to use and make quality videos?
In modern days, you can hardly make a great video without music and good sound effects. This is when a video editor that allows you to add and edit audio comes into play. Audio can make or break your video project, it's vital that the audio in your video should at least be pleasant to viewers' ears. If it becomes annoying, you're likely to lose the attention and favor from viewers. And there're many factors and elements that can make your audio sounds better in your video.
In the following parts, I'm going to show you how to edit audio in a video with the best video sound editor.
How to Get Audio for Your Video
Finding the perfect music for your video could be tiresome, and sometimes you may need to record your voice and put it into your video. In this part I'm going to show you how to find music and sound effects for your video and how to record your voice on your computer.
1. Get Uncopyrighted Music and Sound Effects for Your Video
If you're trying to find a song and some sound effects for your video, the uncopyrighted ones are always recommended. Since you can't apply copyrighted music for public use, your video might get banned if you upload it with copyrighted music.
For uncopyrighted music and sound effects, you can find tons of them on YouTube AudioLibrary. All the music as well as sound effects are free to use in your video without copyright issues.
2. Record Your Voice on Computer
There're times that you might want to add some narrations or dialogues into your video, but how to record them? With TunesKit AceMovi, you can directly record your voice on your computer through microphone.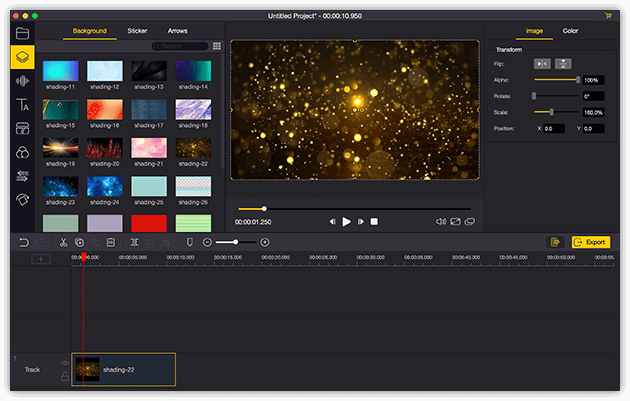 TunesKit AceMovi Video Editor is a one-stop video editor that provides multiple effects and transitions. It's equipped with a screen recorder which can record images as well as the sound coming out of your computer. After the recording, you can directly edit the recorded media in AceMovi and export your work. As a video editor for beginners, AceMovi is mounted with features like split screen, filters, animations, texts, and music library. The self-explanatory user interface comes with all the effects and tools you need to embellish your video.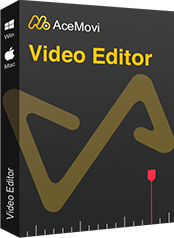 TunesKit AceMovi Video Editor
Security Verified. 5,481,347 people have downloaded it.
Basic and advanced features that make your video better
Multiple filters, transitions, text, sound effects, music
User-friendly interface
Import as many photos or footage as you want
Record and edit audioin just a few steps
Now I'll show you how to record audio in TunesKit AceMovi: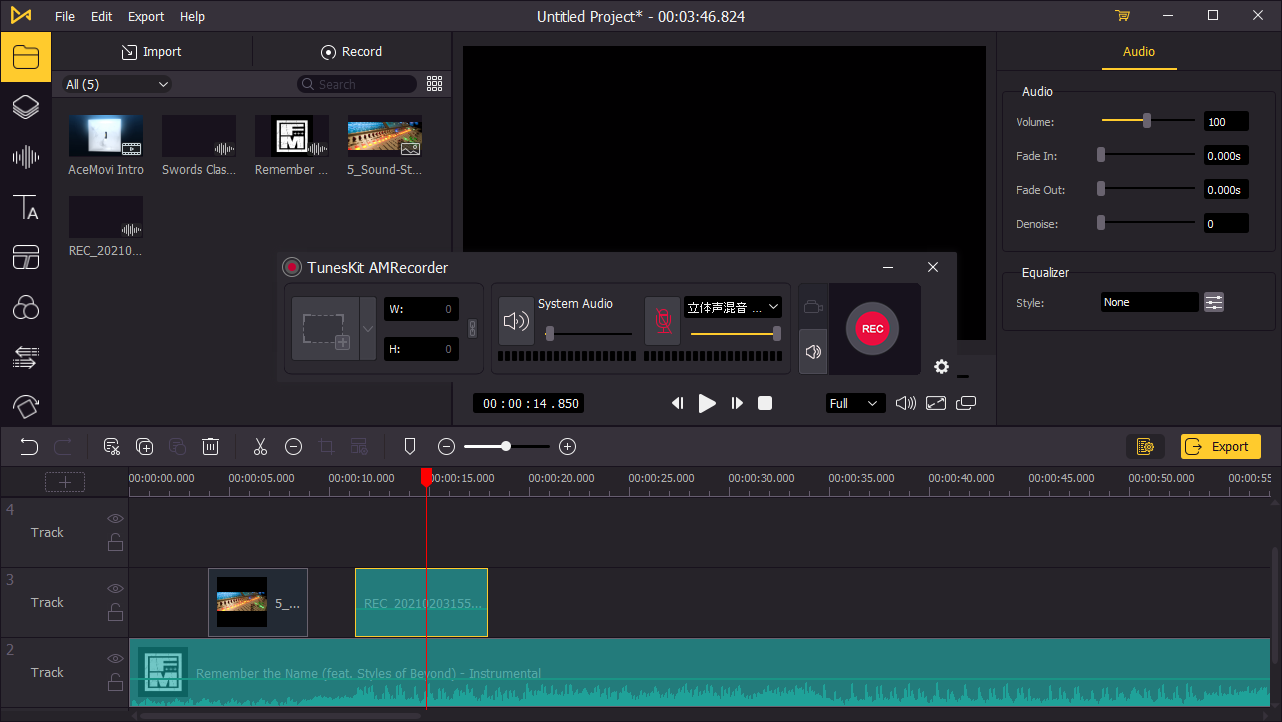 Step 1: Open TunesKit AceMovi and click on the Record button on the upper left menu.
Step 2: You can set to record video or recor audio only. To be able to record the audio, make sure that the Microphone is set to on and you'll need to choose the input device you're using.
Step 3: Click on the REC to start recording. After finishing the recording, click on the square icon to stop.
Step 4:An audio will be added to the media box, you can drag it to the timeline to edit it.
How to Edit Audio in Video
If you've found the perfect music and sound effects for your video, or you have recorded your voice on computer in TunesKit AceMovi, then you'll need to starting editing and make them fit into your video.
Some of you might wonder how to edit video audio in Audacity since it's a great software to edit auido. But unfortunatel, Audacity can't load your video which means you can not edit you audio along with the video in it. To edit audio in video more efficiently and easily, TunesKit AceMovi is the best choice. Next up, I'm going to show you how to edit audio in TunesKit AceMovi.
Add Video Files to TuneKit AceMovi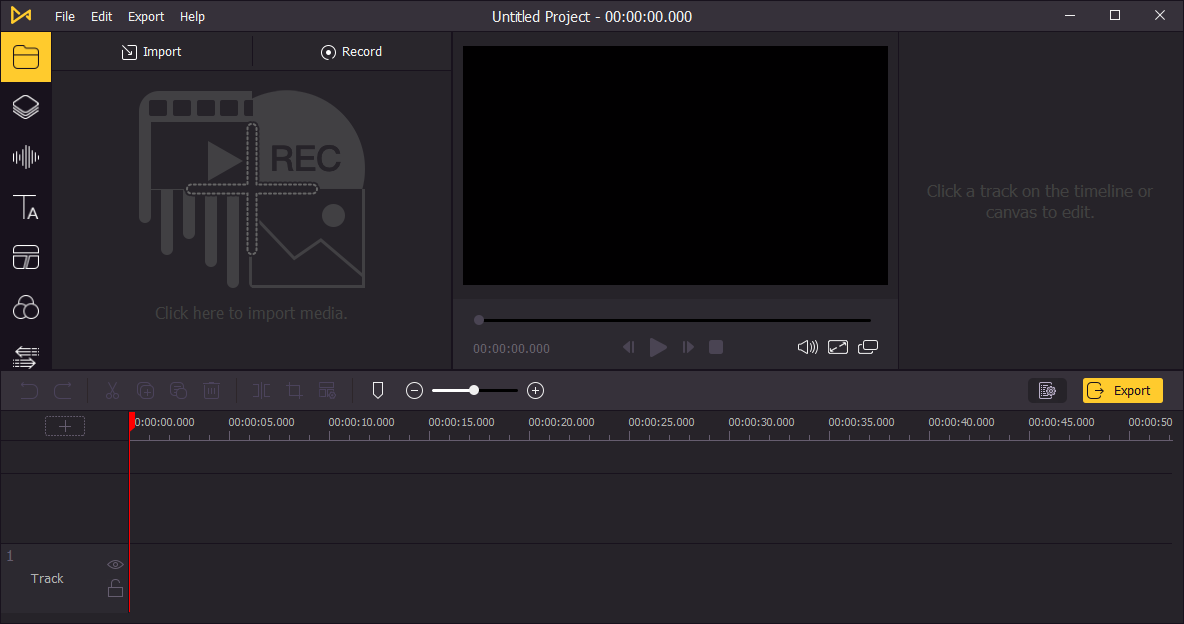 Open TunesKit AceMovi on your computer, then import your video to the AceMovi media box by dragging and dropping. Or you can click the Import button to add video files.
Add Video to the Timeline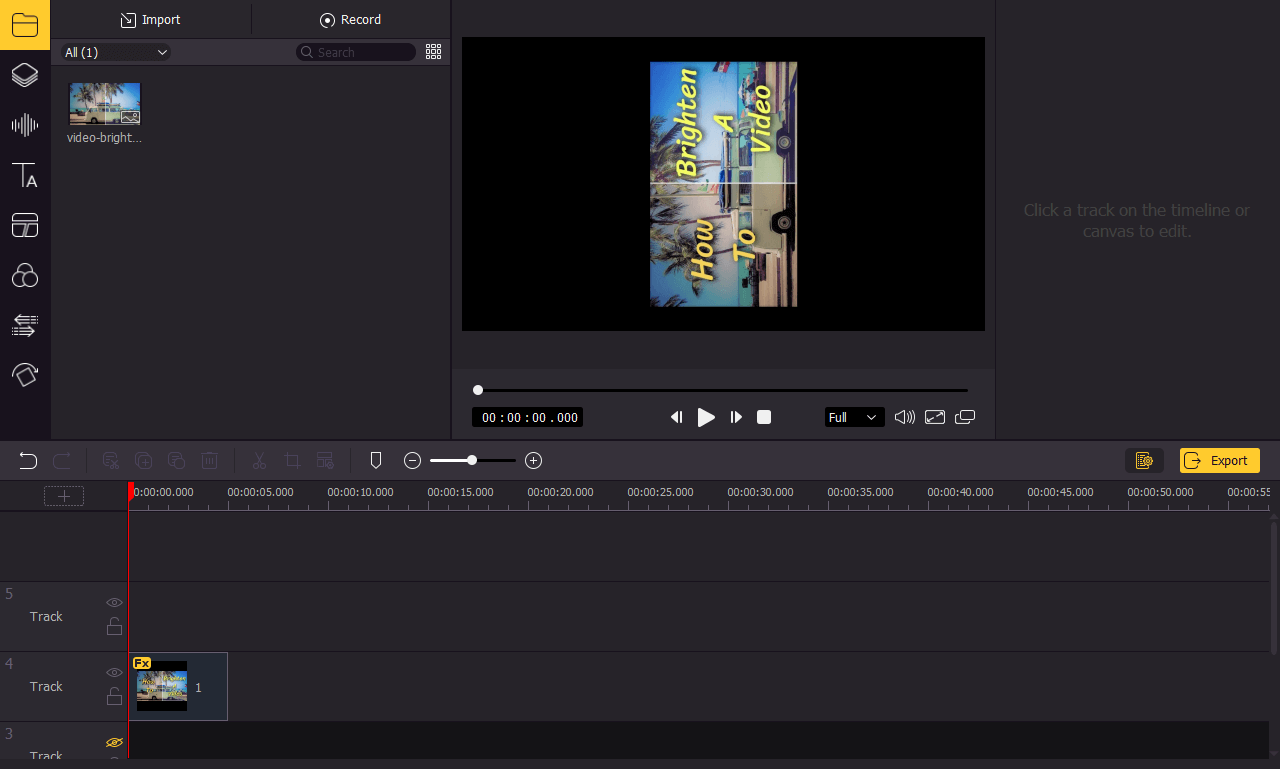 Drag and drop the video to the timeline so that you can do further editing. You may want to drag the slider above the timeline to zoom in/out the timeline so that you can edit your video more easily.
Edit Your Audio in Video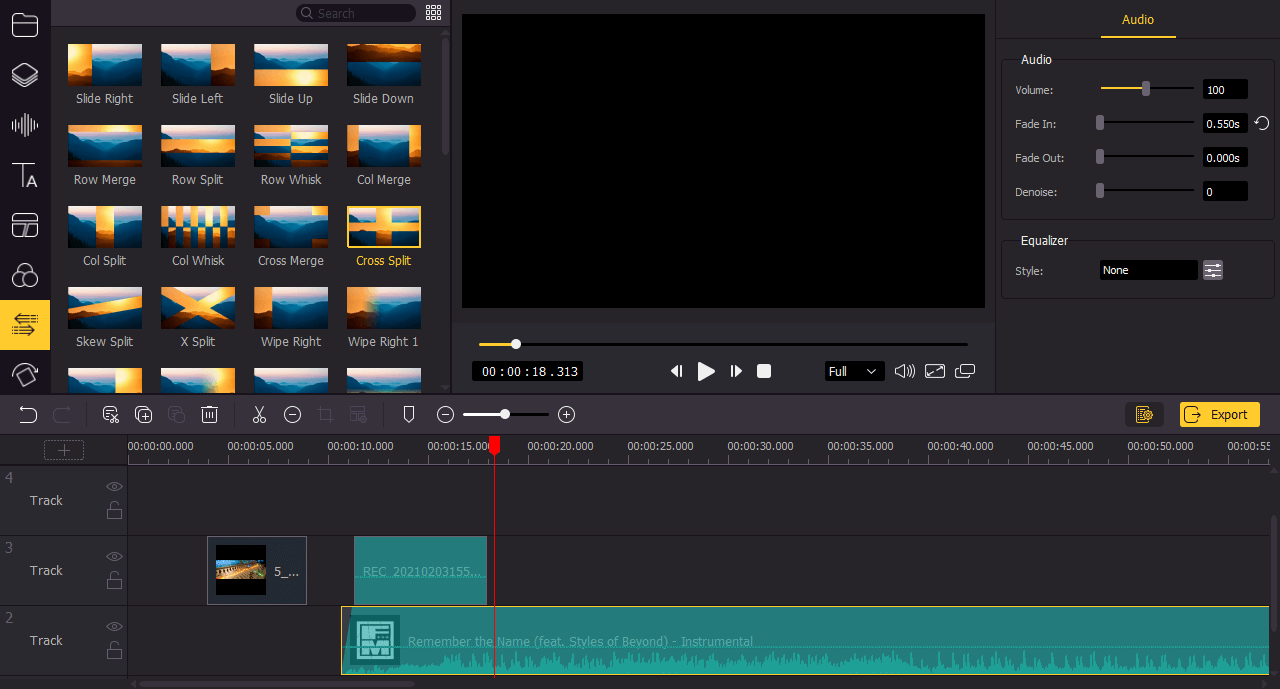 If your video has already have audio in it, you can right-click on it and click Detatch Audio to separate the audio from your video for further editing. If your video doesn't have audio in it, you can drag and drop the music, sound effects and recorded voice-over to the timeline. Now you can start editing your audio track:
• Basic Adjustments: Click on the audio track, on the top right panel, you can adjust the volume, add fade in/out effects, remove background noise and use the equalizer to change the spetrum of your audio.
• Change Lentgh and Position: On the timeline, you can drag the audio track to change the position. To change the length, hover you mouse over the start or the end of the audio track, then drag the track to adjust the duration.
Export Video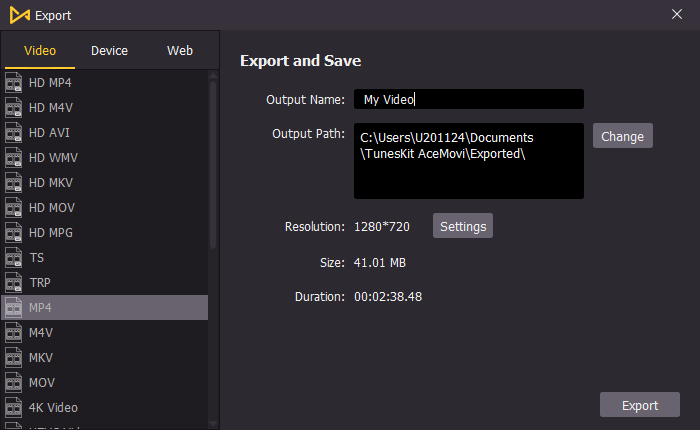 Once done editing your video, click the Export button on the middle left and export your video. Click the Settings, you'll be able to choose the output parameters. And by clicking the Change button, you can change the output location.
Video Tutorial: How to Edit Audio in Video