If you want to create a video that can move most people, the importance of sound effects is not neglected. The right music in the right section can make your video evocative. However, if you need to integrate sound effects into your video, you should pay the royalties if it is not a free resource. Hence, are there any websites that can download free sound effects for video editing? Sure. In this post, I had prepared some royalty-free music websites that you can download videos for free. Read it on, and add the best sound effects to your video.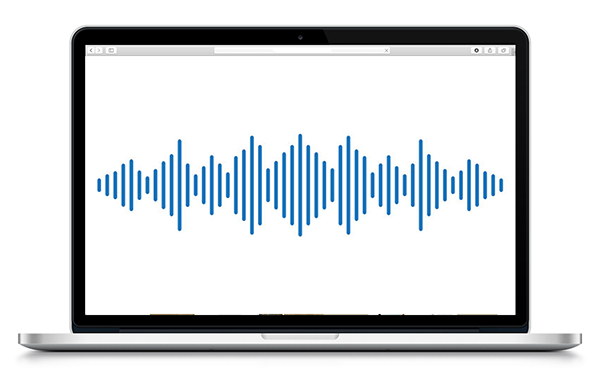 Top 1. Mixkit
Mixkit is a website providing free video stock footage including video, music, sound effects, and photos. The items in Mixkit are free that every user can download for personal or commercial use. In Mixtik, you can see various tags in the top toolbar, which is helpful for users to download the footage there are finding. However, not all the resources you can download for commercial use. A premium account will allow you to download all the content of Mixkit without limitations.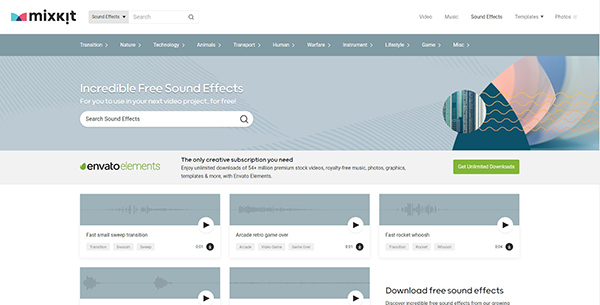 Top 2. Freesound
Freesound is a popular video website with free sound effects for videos. With the official Creative Commons, users can easily know if they can use the sounds for personal or commercial. It has an audio waveform so users can know if this file suits their video editing needs. Each parameter of the file like type, duration, filesize, samplerate, and bitdepth is visible before downloading.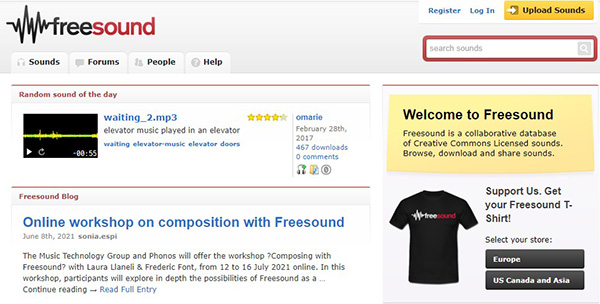 Top 3. Zapsplat
With a concise and intuitive interface, Zapsplat can be in this post as one of the best websites to download free sound effects for video editing. It has convenient categories for each sound that every user can find what they want precisely. Besides free sound effects, users can download free SFX packs and royalty-free music in Zapsplat. MP3 and WMV are available for users to download, but WMV requires a premium account.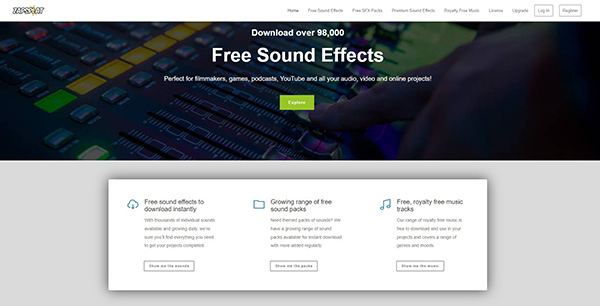 Top 4. Pixabay
As a comprehensive video editing resources website, Pixabay is an ideal choice to download sound effects for videos. You don't need to sign up before downloading, and all the resources can download for free. All the sound effects are labeled and users can search for the exact files they want. In addition, Pixabay offers free 4K video clips to download. Users can use the resources for commercials with the Pixabay license.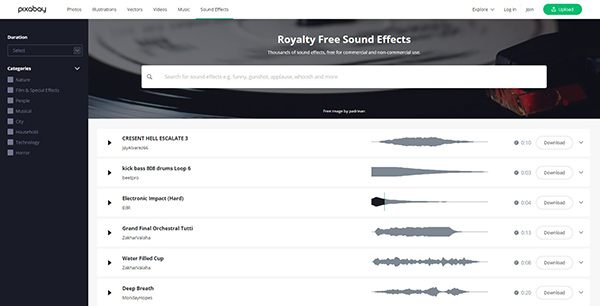 Top 5. Audio Micro
Audio Micros is a large website to download free sound effects for video editing. The 2000+ free sound effects can meet all your needs in video editing. It has a huge search bar in the main interface, which helps find sound effects precisely. Before downloading, you will be required to sign up tp Audio Micro. If you need, you can buy royalty-free music and extra sound effects on this site.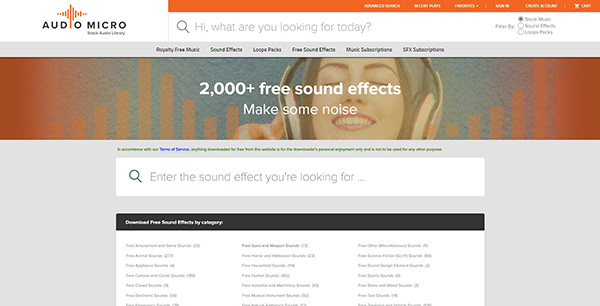 Recommended video editor - TunesKit AceMovi
Here are the top 5 websites you can download free sound effects for video editing. Except for websites, most video editing programs have sound effects that users can use for free and add to their videos directly. Here, I recommend TunesKit AceMovi to you. It is a dedicated video editing tool, coming with various video editing features like sound effects, background music, transitions, animations, keyframes, etc. As a comprehensive program, it is suitable for both beginners and pros.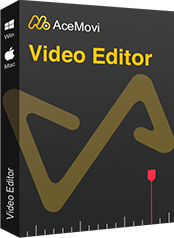 Key Features of AceMovi Video Editor
Security Verified. 5,481,347 people have downloaded it.
A huge stock of sound effects resources
Various filters, transitions, text, sound effects, patterns, etc.
A simple learning curve for video editing beginners
Supports multiple input and output formats for videos
The best choice for both adanced and basic editing
Let's see a simple tutorial for how to add sound effects using TunesKit AceMovi.
Import your video to TunesKit AceMovi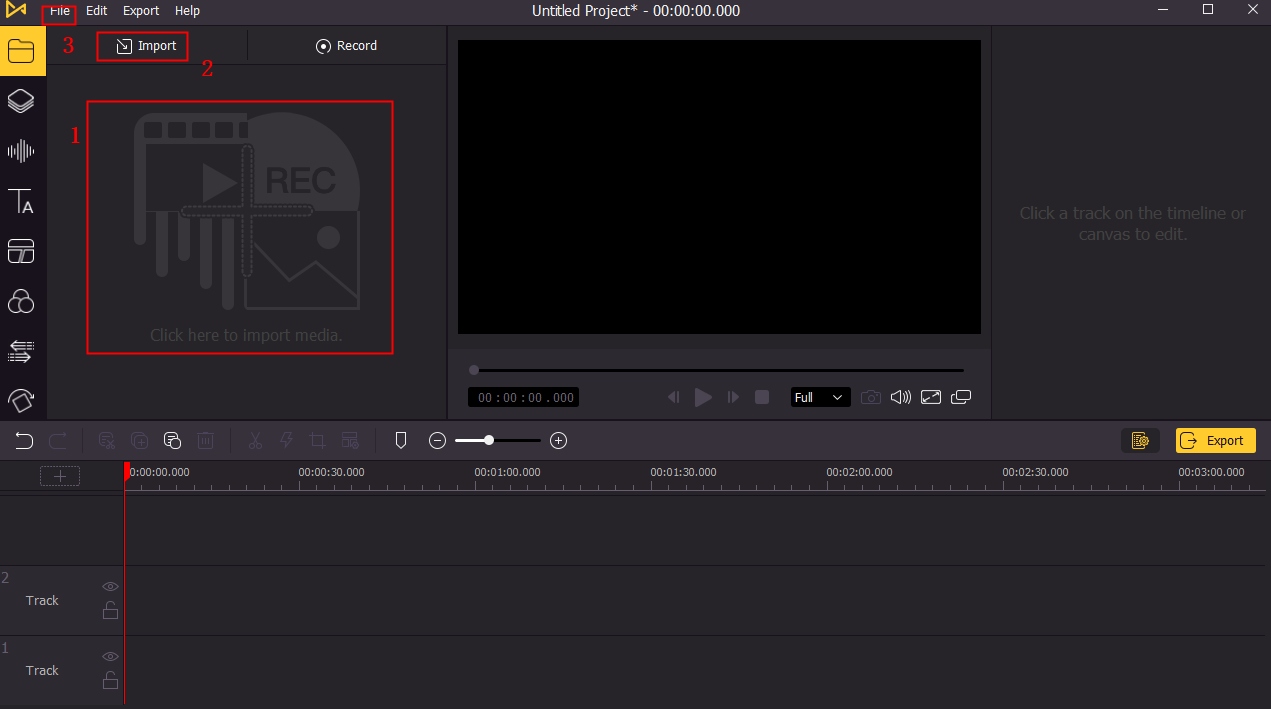 Before editing, you should import your video to TunesKit AceMovi. You can drag and drop your video to the TunesKit AceMovi library, or click the import button to add it to the program. AceMovi supports most video formats that you can add different video formats to it.
Add sound effects to your video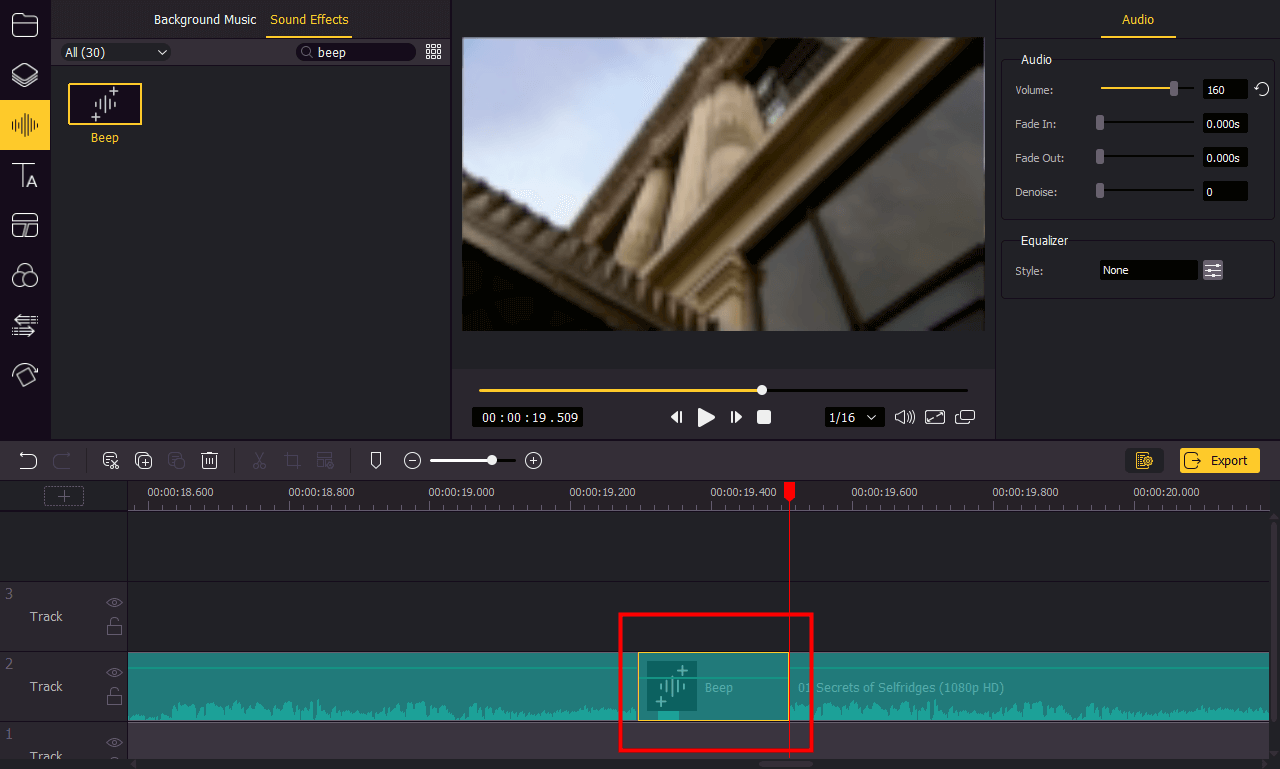 Then, drag and drop the target files to the AceMovi timeline. It is unlimited for you to add tracks to AceMovi. Then, select the Audio icon on the left toolbar and click the Sound Effects tab to add sound effects to your video. When you add then sound effects to the timeline, you can customize the volume, pitch, and denoise on the top-right panel.
Export the video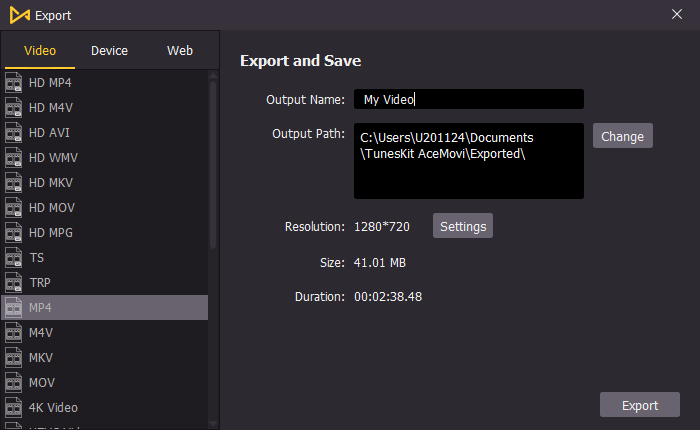 When the video editing is finished, you can click the Export button to export your video. TunesKit AceMovi supports users to export video up to 4K resolution. Also, you can change the file name and saving path in the pop-up interface.
Part 3. Summary
That's all for the top 5 websites to download free sound effects for video editing and video editing program recommendation. In most video editing situations, sound effects always play an important role. With the 5 websites and the editing program, you can easily and precisely find the sound effects you want to add to your video and create your video content better and faster. If you are interested in video editing, I think TunesKit AceMovi is an ideal choice for you to use.