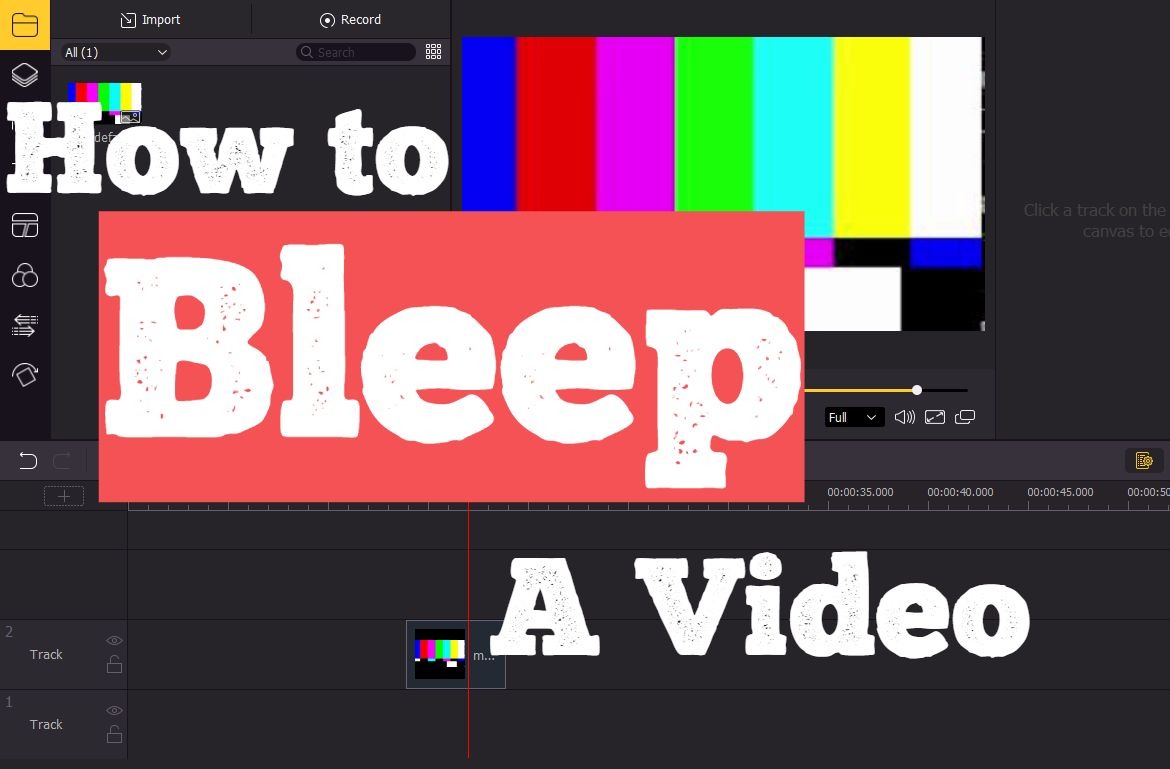 So occasionally I'll take a quick home video in my iPhone 6 that I want to share with family & friends on Facebook or something... but being the civilized gentleman that I am, I'll drop an occasional F bomb. So are there any quick & easy techniques or apps that I can silence my (totally justifiable) profanity?
You might have a video that contains some cursing words which are not appropriate for kids. Or you just want to keep your video clean without foul language. This is when the beep sound effect comes into play, it can help you cover the profanities while keep the audio smooth as usual.
In the following parts, I'm going to show you how to beep curse words in your video on computer and phone.
How to Bleep Out Words in A Video on Computer
To bleep out unwanted words on computer, you'll need a video editor that can detach audio from your video and then edit the audio track independently. With TunesKiT AceMovi, you can separate audio and video with just one click. As for the beep sound effect, you don't even have to search for it on the internet. You can browse the AceMovi sound effects library and find the beep sound effect, and directly use it without any limitation.
TunesKit AceMovi Video Editor is a one-stop video editor that provides multiple effects and transitions. It comes with a screen recorder which can record images as well as the sound coming out of your computer. As a well-established video editor, AceMovi is mounted with features like split screen, filters, animations, texts, and music library. You can choose any of the sound effects to embellish your video with more dramatic audio effects.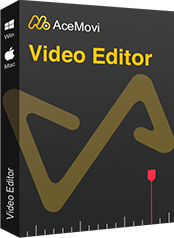 TunesKit AceMovi Video Editor
Security Verified. 5,481,347 people have downloaded it.
Basic and advanced features that make your video better
Multiple filters, transitions, text, sound effects, music
User-friendly interface & one-stop service care
A variety of output options to choose from format, device, social platform
Bleep a video in just a few steps
Next up, I'm going to show you how to bleep a video in TunesKit AceMovi. Before you add text to your video, make sure that you have already installed TunesKit AceMovi on your computer, this software currently supports Windows and Mac systems.
Add Video Files to TuneKit AceMovi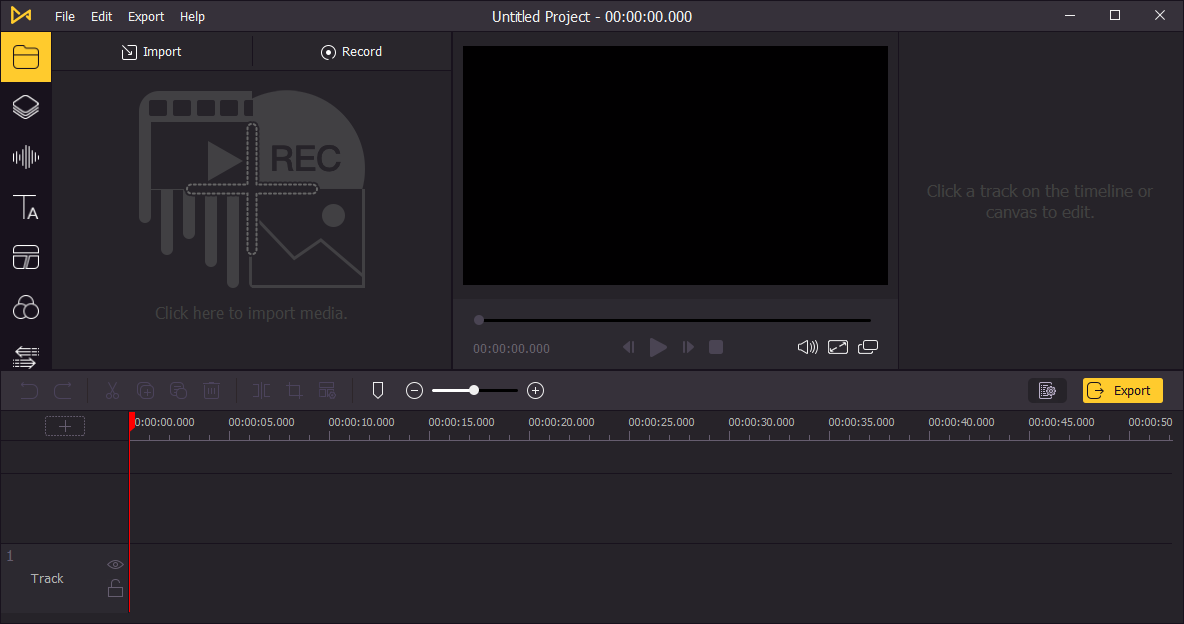 Open TunesKit AceMovi on your computer, then import your video footage to the media box. Or you can directly drag your video to the timeline.
Detach Audio from Video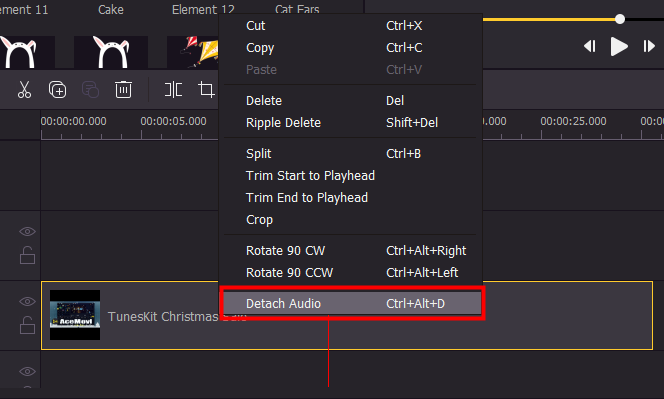 Before you add the beep sound effect to your video, you'll have to detach the audio from video so that you can edit the audio track individually without affecting the video.
To detach audio, right-click your video on the timeline and click Detach Audio. A new track will be created above the video, and that's the audio track.
Cut the Foul Language out of the Audio Track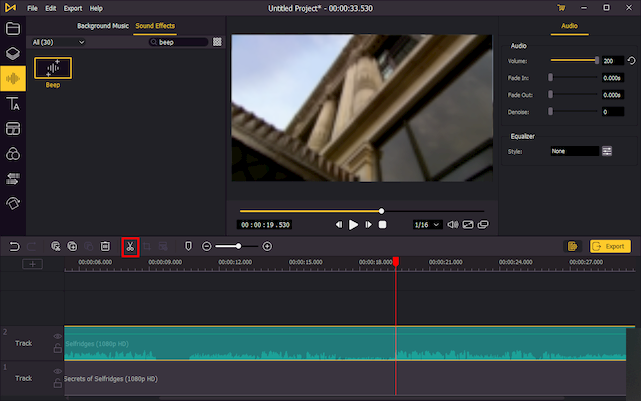 Now you'll need to find out the foul language in the audio track and use the

to cut the audio track. With all the improper words cut out, select them on the timeline and then press the delete button to get rid of them.
Add Beep Sound Effect to the Audio Track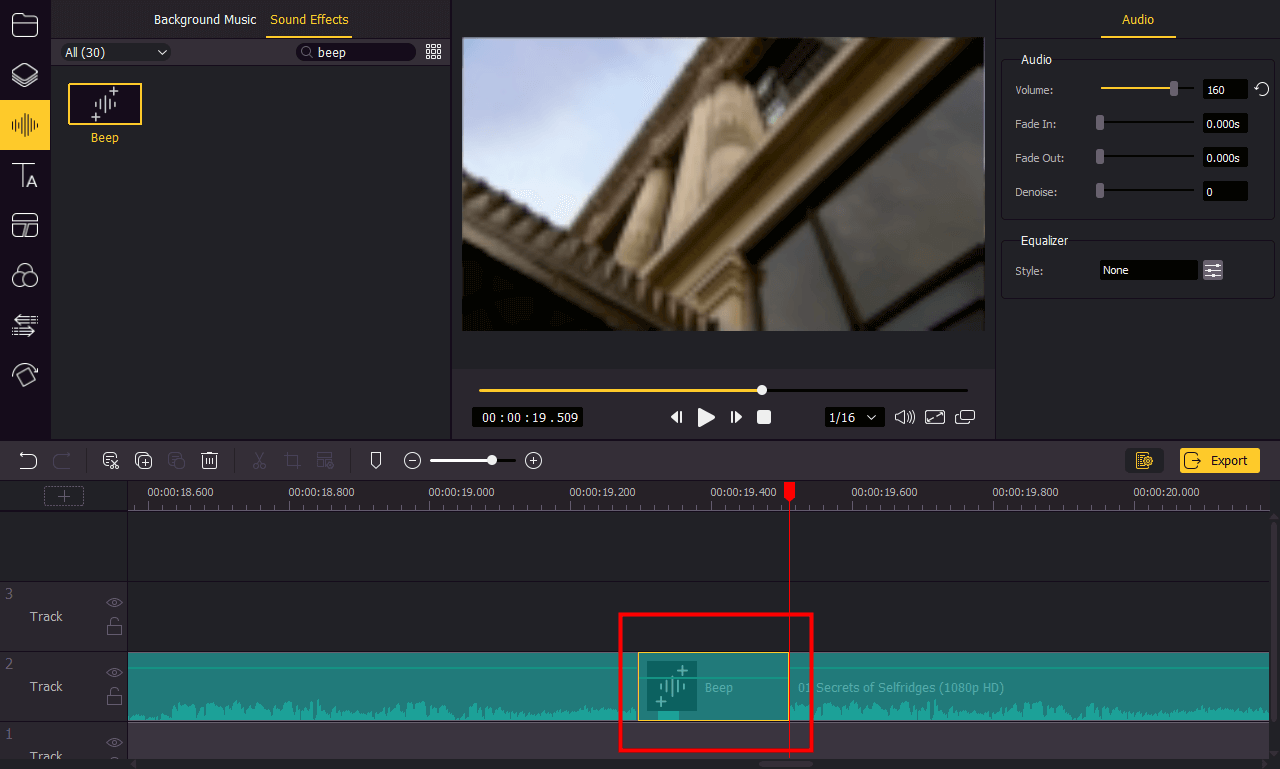 Click on the

and go to Sound Effects, search for "Beep". And then add it to the timeline in between your audio track. You can now adjust the volume and duration of the beep sound to make it fit into your audio track.
Export Video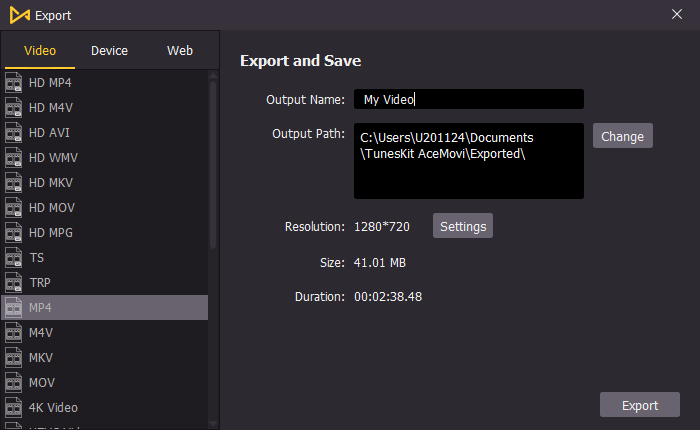 Once done editing your video, click the Export button on the middle left and export your video. Click the Settings, you'll be able to choose the output parameters. And by clicking the Change button, you can change the output location.
Let's see what channels you can apply to export on AceMovi Video Editor:
Videos: HD (MP4, M4V, AVI, WMV, MKV, MOV, MPG), TS, TRP, 4K Video, HEVC Video, HEVC MKV, MPEG-1, MPEG-2, DivX, DV, DVD-Video, 3GP2, 3GP, WebM, OGV.
Devices: iPhone, iPad, Apple TV, Galaxy, Huawei, Google Pixel & 6P, HTC, Sony, Motorola, Blackberry, LG Optimus, Android Generic, Windows Phone, Xbox 360, Xbox One, PlayStation, PSP, Nintendo Wil, Samsung TV, LG TV, SONY TV, Panasonic.
Web: YouTube, Facebook, Vimeo, FLV, F4V, SWF, GIF.
How to Add Beep Sound in Video on Phone
You can also add beep sound on your phone, in this part you'll learn how to bleep out profanities on iphone and Android phone.
How to Add Beep Sound in Video on iPhone
On the iPhone, you can use the default video editor iMovie to add beep sound effect to your video:
Step 1: Open iMovie on your phone and tap the video you want to edit.
Step 2: Detach audio from the video.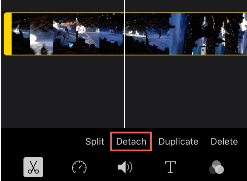 Step 3: Split before the cuese words are spoken, and then split again after the curse words are said.
Step 4: Delete the curse words on the timeline or replace it with a beep sound.
Step 5: Save the video.
How to Add Beep Sound in Video on Android
Things are a bit different on Android phones because there's no native app you can use to add a beep sound to your video. But you can use the Beep app on your Android phone and cencor your video with some funny images. Then you can use a video editor such as PowerDirector and add a beep sound to your video.
How to Add Beep Sound in Videos Online
That's the end of the steps to add a censor beep sound effect in videos with AceMovi on Windows and Mac and phone, if you're all set, just have a try! Now, let's see the third section about how to add that beep sound effect with the collaborative fully browser-based video editor Kapwing – no software downloading while no watermark left.
Make Videos Upload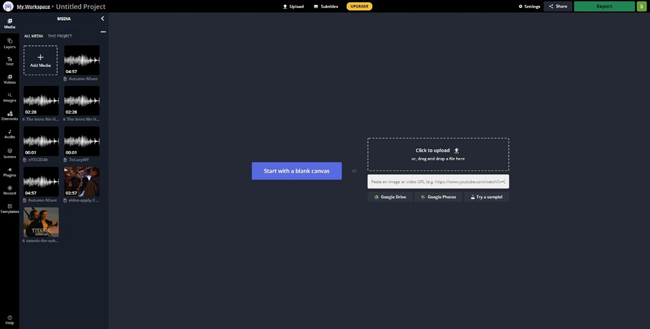 In addition to starting with a blank project by using the ready-made templates or uploading videos from personal video files, Google Drive, & Google Photos on Kapwing, you can also copy the URL of the video upon the URL pasting box (Tip: same ways in inserting censor beep sound effect).
Add a Beep Sound Effect into Videos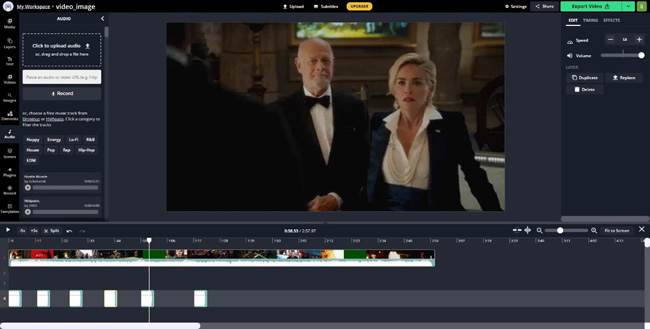 Besides, same like AceMovi, Kapwing also allows you to adjust the speed, volume, start & end timing points or use the fade in/out & reverse effect in the left functionality controller.
Export the Videos You've Beeped Out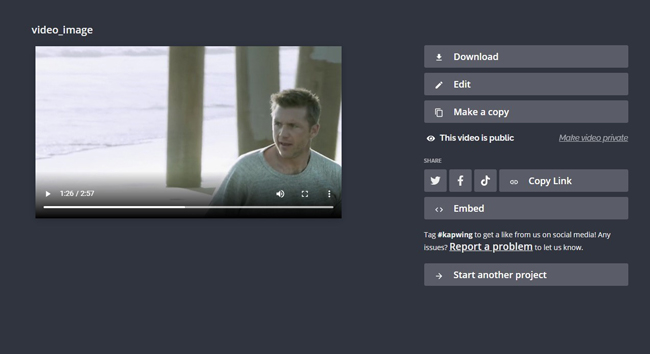 Remember: Kapwing is applicable to 250MB size of your video maximum for free and 2GB for VIP ($24 / mo.), and videos over 1 hour cannot be beeped on Kapwing. And now, you can use the Kapwing to add the censor beep sound effect with no watermark left, but max to 720p for free export. Right here, you should press the Export > Download, Share to Twitter, Facebook, TikTok, or copy the URL.
How to Download Censor Beep Sound Effect Free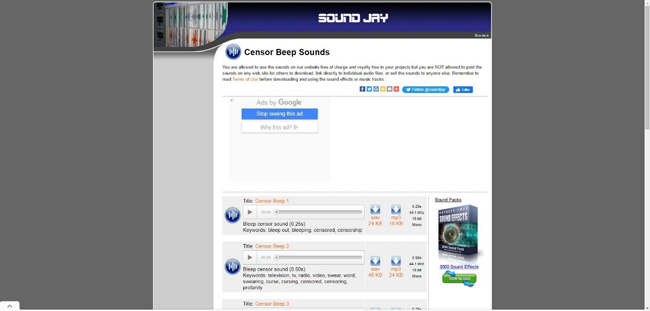 The Beep Censor is the shadowing of profanity or classified words with a short and stridulous sound. And there're lots of open resources of the beep sound effect, the following are the ways of how & where to download it for free, let's check the details: This is a beep sound downloading platform, which has a very simple layout and comprises 10 different kinds of beep sound in duration, kHz, bit, & size and you can copy the URL of them as like.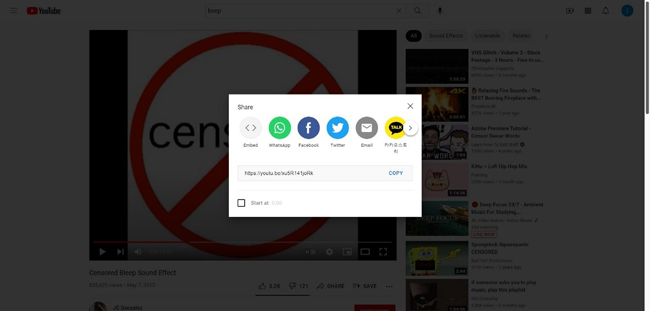 And if you want to copy the URL of the preferred censor beep sound effects from the YouTube Studio, just try the tabs Share & Copy under the comment & download toolbar.
Bottom Line
It's easy to add a beep sound to your video on both computer and phone. But if you want the most time-saving way, TunesKit AceMovi is definitely the best choice. You can finish all the process like detach the audio, and get the beep sound and apply it on your video, all of these steps can be done on AceMovi without using other software.