So occasionally I'll take a quick home video on my iPhone that I want to share with family & friends on Facebook or something... but being the civilized gentleman that I am, I'll drop an occasional F bomb. So are there any quick & easy techniques or apps that I can silence my (totally justifiable) profanity?
Oftentimes, you have a video that contains some cursing or indecent words which are not appropriate for broadcasting. Or you just want to keep your video clean without unnecessary parts. It is time the beep sound effect comes into play, it can help you cover up the profanities while keeing the file synchronous and high-quality as original. In the following, I'm about to show you how to bleep out words in a video with powerful tools. Also, you can find the best websites to download beep sounds for free.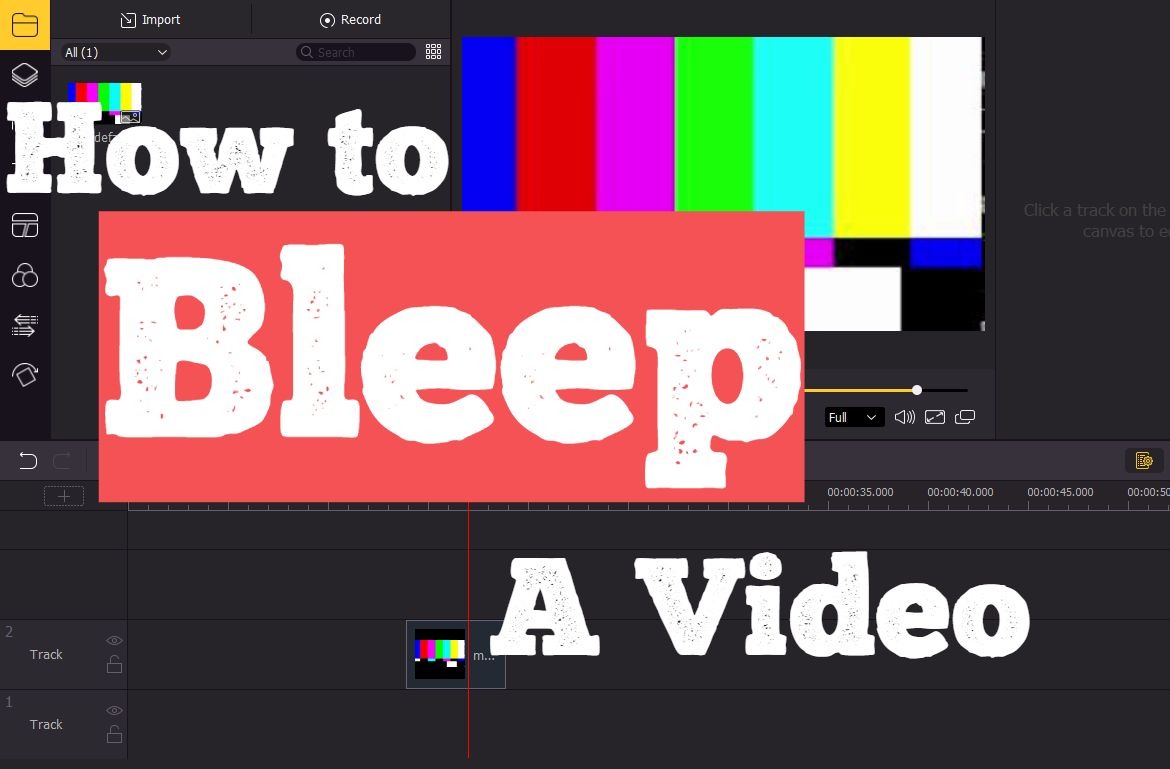 AceMovi Video Editor to Add Censor Beep Sound to a Video
Using AceMovi Video Editor to bleep out curse words in a video is quite easy, all you need to do is extract the background audio and split the parts you want to add beep sounds. And most importantly, you can find royalty-free beeps from the built-in SFX (sound effects) stock.
More tools may helpful for you to edit the beep sound, like the volume booster, audio recorder, speed converter, pitch changer, format converter (MP3, FLAC, AAC, etc.), bit rate transformer, etc. And if you like, you can use some common video editing tools, such as Green Screen and Split-Screen. Here is the tutorial on beeping a video, and you can get AceMovi with a couple of clicks.
AceMovi Video/Audio Editor
Free bleep and more sound effects in stock
Change media playback speed from 0.01 - 100x
Support tons of formats like MP4, MP3, AAC,, etc.
Easy operation process to trim, split, and record
Provide trial version no login and no expiry
Advanced green screen, pitch, keyframe, and more
Next up, you see the step-by-step guides to bleep a video in AceMovi. Make sure that you have already gotten this video editor on your computer, which supports both Windows and Mac currently.
Add video files to the timeline by clicking on "Import" from the interface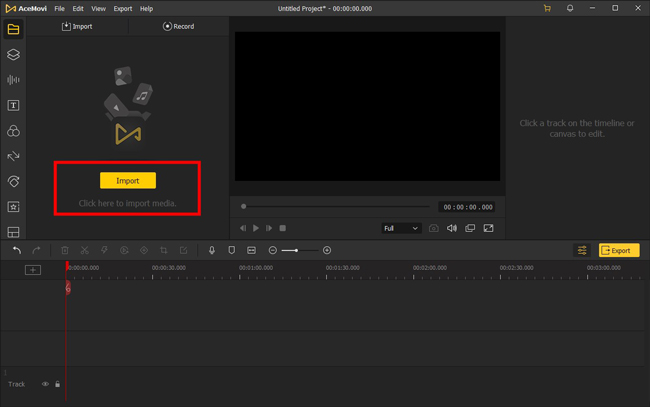 Open TunesKit AceMovi on your computer, then import your video footage to the media box. Or you can directly drag-n-drop the video thumbnails to the timeline, as well as arrange the queues.
Right-click the clip, then choose "Detach Audio" to extract the sound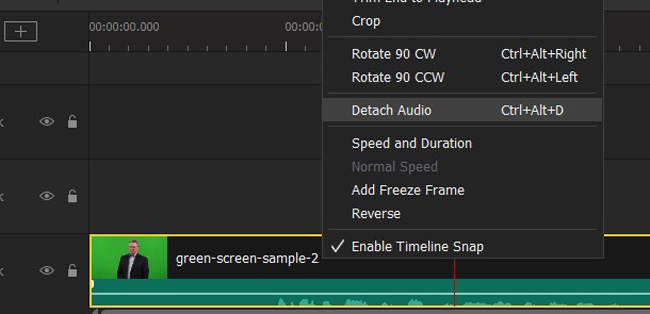 Before you add the beep sound effect to your video, you'll have to detach the audio from the video so that you can edit the audio track individually without affecting the video.
To detach audio, right-click your video on the timeline and click "Detach Audio". A new track will be created above the video track, and that's the audio track.
Cut the unwanted audio part out of the audio track by "Split"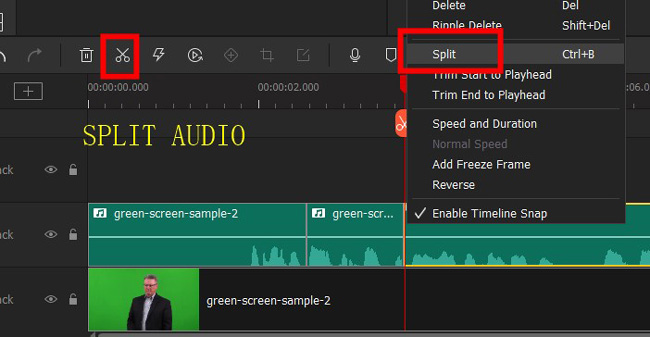 Now you'll need to find out the unneeded parts like foul language in the audio track and use the

to trim out the audio track. With all the improper words cut out, select them on the timeline and then press the "Delete" button to get rid of them. Then, you see some gaps between these trimmed clips.
Find "Beep" from "Sound Effects", then add beep sound effect to audio track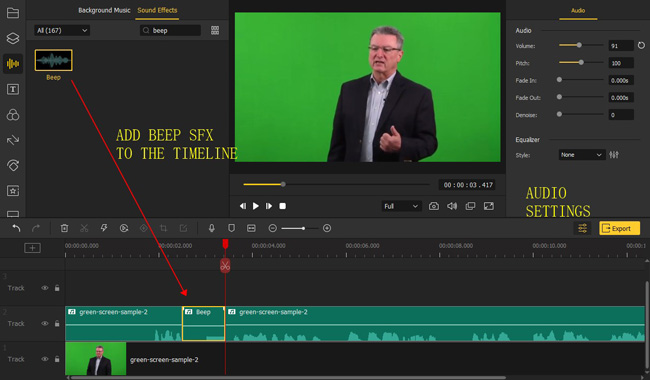 Click on the

and go to "Sound Effects", search for "Beep". And then put it to the gap between the split audio tracks. Now, adjust the volume and duration of the beep sound to make it fit into your audio track. But the most important thing is to make the audio to be in sync with the video. You can try to play the video in real-time to check the result, then adjust the duration and sequences if you dislike the result.
Download the video with your wanted format, resolution, and other settings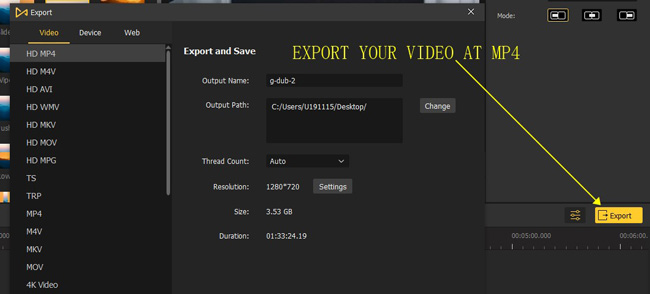 Once done editing your video, click the "Export" button on the middle left and export your video. Click "Settings", you'll be able to choose the output parameters. And by hitting the "Change" button, you can alter the output location.
Video Tutorial: How to Add Censor Bleeps to a Video
How to Make and Download the Beep Sound Effect from AceMovi
In addition to beeping a word in your video, AceMovi allows you to download the beep effect with your personalized adjustment in its volume, speed, and audio format. Exporting an audio file is different from video, which needs you to click "Export Audio" from "Export" in the top-left menu.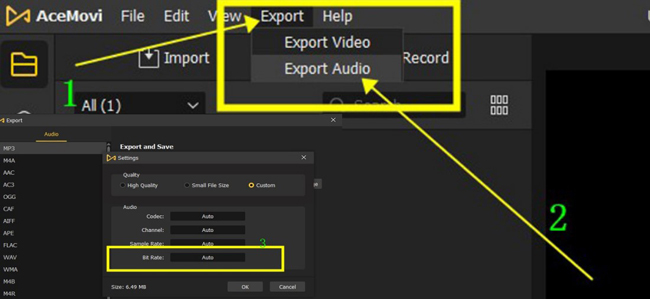 To make a beep sound effect, you need to find "Beep" from "Sound Effects" in the left-side bar, and put it to the timeline. Later, adjust the volume, pitch, fade-in/-out effect, and speed. In the exporting panel, set the output format and quality. Finally, check the save path.
How to Bleep Out Words in a Video on iPhone/Android by VN
Lots of video editing apps have been released currently, such as Splice, InShot, and KineMaster. But they come with in-app purchases and limited exporting chances. If you want to beep a video in a video on a mobile phone, then you can try VN, which is a multi-purpose app for video production. With ready-made templates and powerful tools like speeder and splitter, users are able to make a good video on their phones. Now, follow the guides to put a beep in your video.
Download VN on your phone. Choose "New Project" to start editing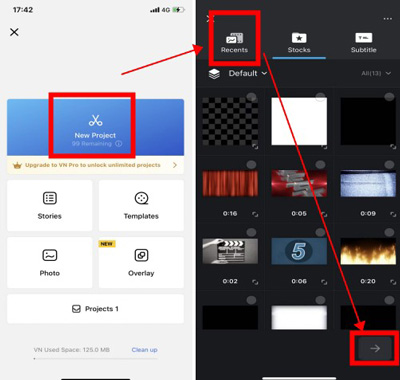 VN can be downloaded for both iPhone and Android. Download it to your mobile phone and launch it. In the profile, you can start with "New Project" and select the video you want to put beeps into.
Tap "Extract" from toolbar. Then split the audio track on timeline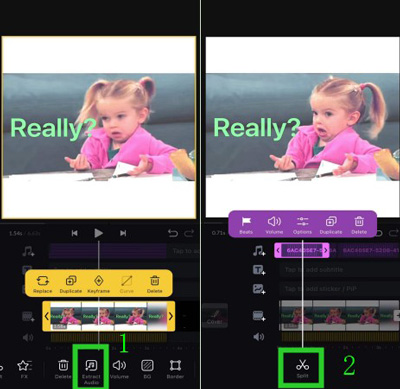 Find "Extract" and click it to detach the background music from your video. Thanks to the streamlined interface, you will find the track for audio on one screen. Afterward, find the video parts has the unwanted words, and click "Split". Just delete the parts directly. Then you will see a gap between other audio clips.
Navigate to "Audio" > "Music", select the sound effect to add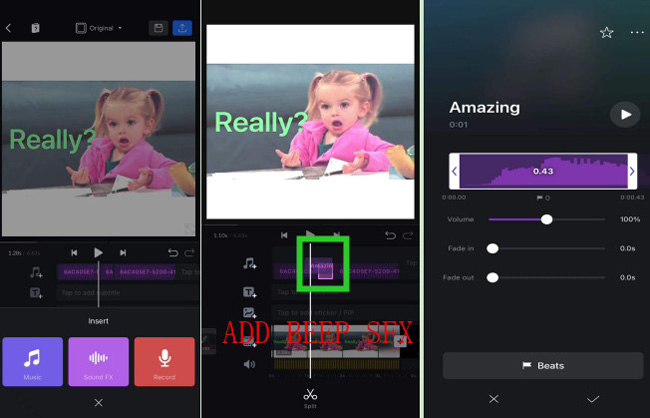 When it comes to adding the beep sound effect on VN, click "Audio" from the toolbar and choose "Music" to select the sound effects to add. There is built-in sound FX for you to put. Or you can record the sound beep to add. If you do not have the sound beep, you can download it online. Some online sound effects downloading websites were introduced below.
Add a Beep to a Video Online Free by 123APPS (No Watermark for 720p)
That's the end of the steps to add a censor beep sound effect in videos with AceMovi and VN, if you're all set, just have a try! Now, let's see the third section about how to add that beep sound effect with the collaborative fully browser-based video editor 123APPS – No software downloading while no watermark left up to 720p. Also, you can customize the aspect ratios as well as the output format.
Visit 123APPS online, go to "Video Tools" > "Add Audio to Video"

On the interface of 123APPS, pick up "Add Audio to Video" from "Video Tools". Then the webpage will turn to the workspace for adding audios. Upload your files to this program from the computer or other resources provided.
Detach the soundtrack by clicking on "Detach Audio" from "Sound"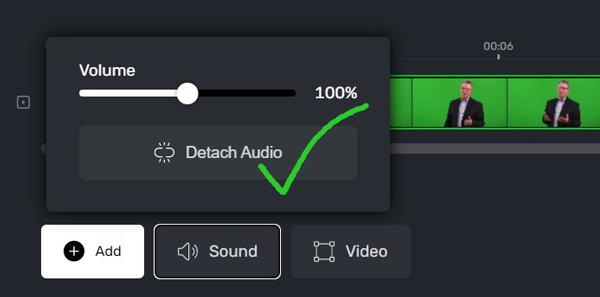 Click "Sound" and "Detach Audio" to extract the background sound first. The original audio will be muted. You can adjust the volume as per you needs.
Split out the profanity audio parts on timeline and delete them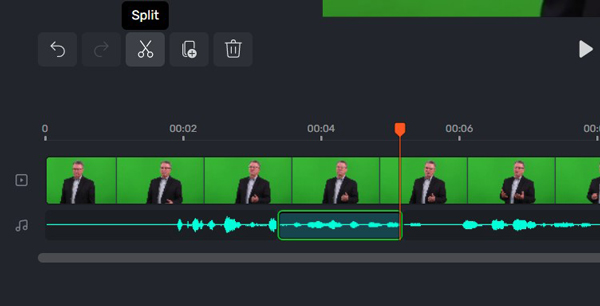 You can play the video to locate the audio parts you need to split and delete. When the playhead hits the cutting point, click "Split" from the toolbar. Normally, you need to click it once again on the other side. Then delete that part, and you see a gap in the audio track.
Add beep sound audio to the track by clicking "+ Add" > "Audio"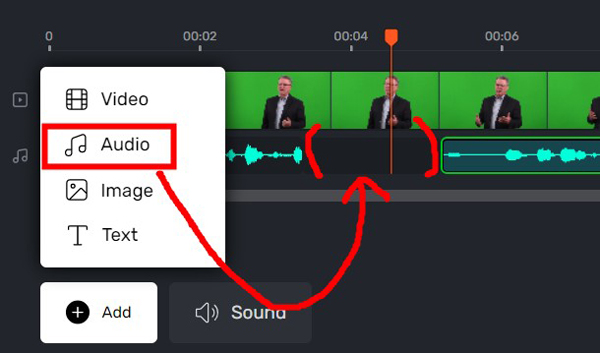 You can insert the beep sound effects to the audio track from "+Add" > "Audio". It is possible that you should move the beeping audio to the gap after importing. Anyway, just put it between the trimmed parts. If you want to find free beep sound effects, try to use the websites like Sound Jay listed in the later parts.
How to Make a Beep Sound Effect and Add It to Video by Audacity
Since Audacity is intended for professional audio enhancement and configuration, you may want to how to make a beep sound effect with it. This audio editor comes with intricate user interface, but it can be very easy if you learn this post. More sound effects like fading and sensurround can be used with Audacity. On top of that, this software is completely free for users.
Get Audacity and start it. Go to "Generate" > "Tone" from the menu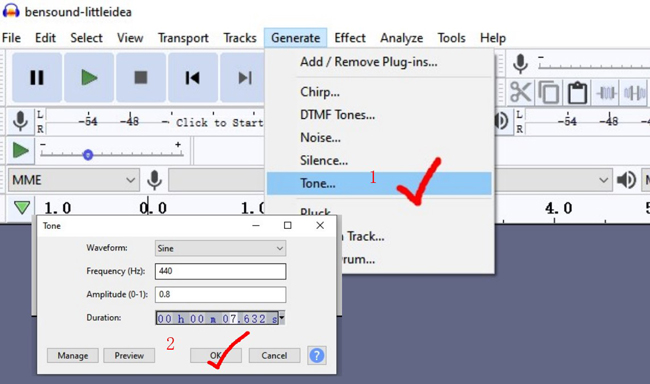 On the interface of Audacity. If you want to make the beep sound effect, all you need to do is click "Generate" > "Tone" & "OK", and then export it as an MP3 file to your computer. In the process, you're able to adjust the waveform, frequency, amplitude, and duration of the sound effect. If you want to make a part of your imported audio become beep, you need to select the part and perform the steps as before.
Control the volume, change the speed, and perform other settings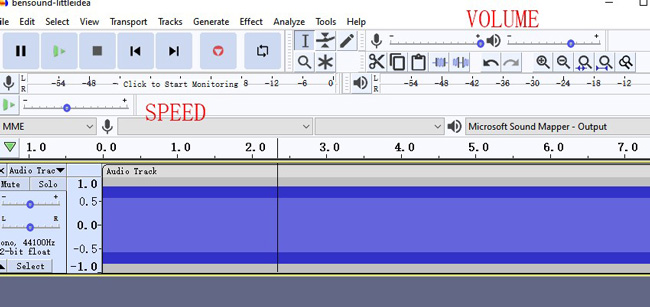 Let's figure out more functions on the interface of Audacity, for example, if you find the volume of the beep is too loud, try to decrease it in the top-right place. More useful settings like the speed are offered to manipulate as well. After that, you can use the beep sound files and add them to your videos with a video editing tool.
Free Websites to Download Beep Sound Effects
The Beep Censor is the shadowing of profanity or classified words with a short and stridulous sound. And there're lots of open resources on the beep sound effect, the following are the ways how & where to download it for free, let's check the details:
Sound Jay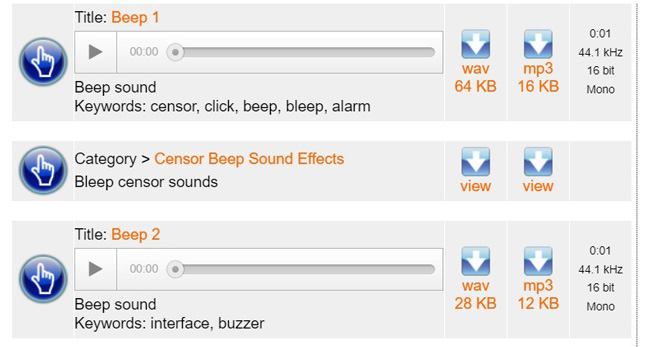 This is a beep sound downloading platform called Sound Jay, which has a very simple layout and comprises 10 different kinds of beep sound in duration, kHz, bit, & size and you can copy the URL of them as like. More than that, if you want a high-quality beep file, you can choose to download the file in .wav format. The built-in files are free of charge.
PixaBay

Another website to download free bleep sound effect resources is PixaBay, which provides more diversified sound effects in the stock, and you can download them for free. If you register to the website, then it is able to save your favorites online. Uploading your own music is available on this program. Compared to Sound Jay, PixaBay shows the waveform of the audio in real time and helps you find a proper one quickly.
Bottom Line
It's easy to add a beep sound to your video on your computer, phone, and online after reading this post. But if you want the most time-saving way, TunesKit AceMovi is definitely the best choice because it provides you with ready-to-use beep sound effects. While VN and 123APPS need you to import your own beep sound files. Also, Audacity is capable of making a beep sound effect at a lightning speed.