Audio-fading is one of the most attention-grabbing and well-received audio effects used by YouTubers and TikTokers. The "Fade-In" begins with silence and incrementally becomes louder until it hits the full volume, while the "Fade-Out" makes audio progressively softer until it can no longer be heard. The music with fade-in and fade-out effects becomes natural and relaxed to be accepted by audiences. You may want to apply such an effect. Nevertheless, the audio editors vary from each other in system, features, and settings. Don't worry! This post will introduce the 4 best methods to fade in and fade out audio without frame dropping at an easy pace. Let's get on the road.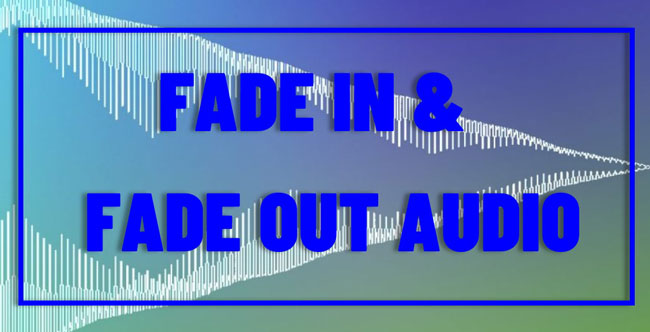 How to Fade in and Fade out Audio with AceMovi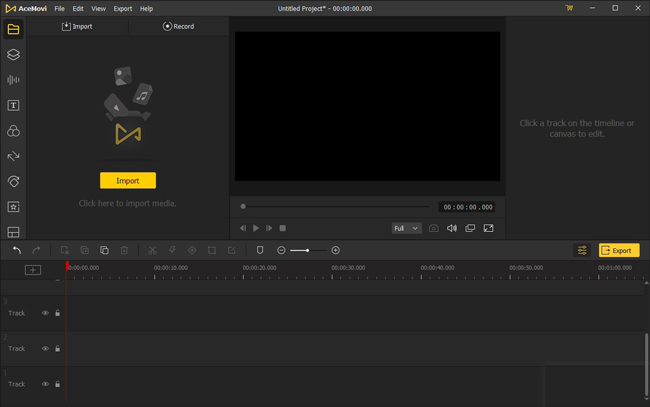 If you've decided to fade in and fade out your music, you need to find a good audio editor first and foremost, here the AceMovi tool comes up that embraces easy-to-master operations and a plethora of audio effects. This software is designed for both Windows and Mac, and can be tried for free without registration. The audio formats include MP3, AAC, M4A, WMA, ALAC, FLAC, CAF, WAV, AIFF, and OGG. Beginners can easily learn how to use and download it.
AceMovi is also a powerful video editor, meaning that you can choose to edit video audio with it. For example, when you find a good movie that comes with excellent background music, you can now use AceMovi to extract the soundtrack and then apply audio-fading effects in minutes.
AceMovi Audio Fader
Fade in and fade out audio losslessly & easily
More audio effects: Bleep, Shot, & Arrow
Beautiful using workflow and layout design
Able to process 30+ sorts of audio files
Change audio bitrate, codec, and sample rate
Extract any audio from video to trim and convert
Guides! How to Fade in and Fade out Audio with AceMovi
Click to Upload Files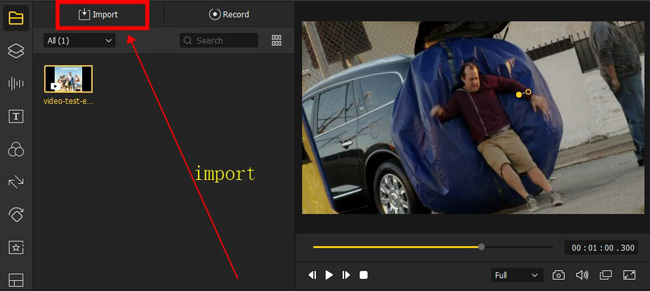 Tap on the "Import" button to import your files to the Media place, then drop the audio file under the timeline. If you want to edit a video file, you can right-click the clip to select the "Detach Audio" option.
Begin to Fade in and out Audio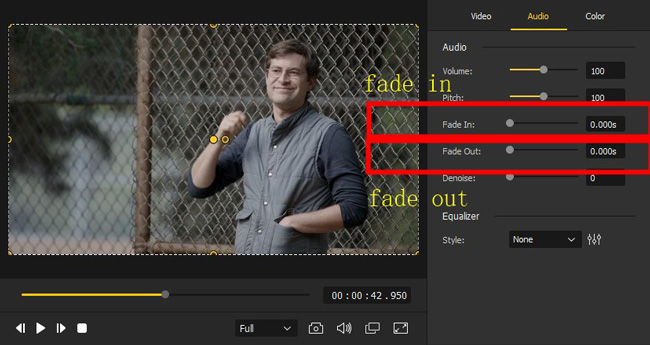 You need to launch the "Properties", "Audio" and "Fade In"/"Fade Out". You need to slide the sliders to alter the music duration. The monitor operates the real-time fading effect and other features you've applied.
Get Your Content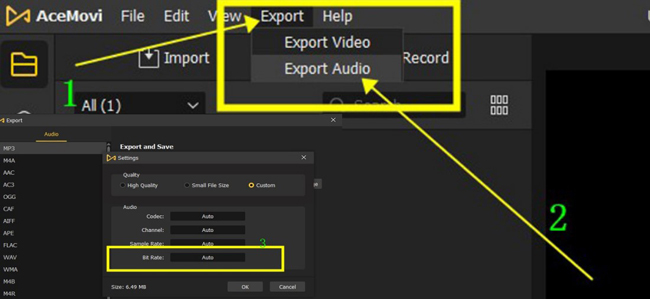 To export the audio track, you need to click the "Export" button from the menu. Then choose the "Export Audio" and a designated format. You can preset the final parameters, such as the file size, codec, channel, sample rate, and bitrate.
Recommended Alternatives to Fade in and Fade out in Audio
The beforementioned software AceMovi is brilliant and effective in producing audio fade in and out, however, there are many more alternatives that come with distinct features and qualities.
For example, Adobe Premiere Pro offers an advanced and specific performance canvas for audio mixing and VFX rendering; iMovie is free for iPhone and Mac users, and; the AudioTrimmer helps you fade in any type of music sort without downloading software. As regards the selection, you need to take the pros and cons into consideration. Now, let's see the guides to using them.
1. How to Fade Audio in and out in Premiere Pro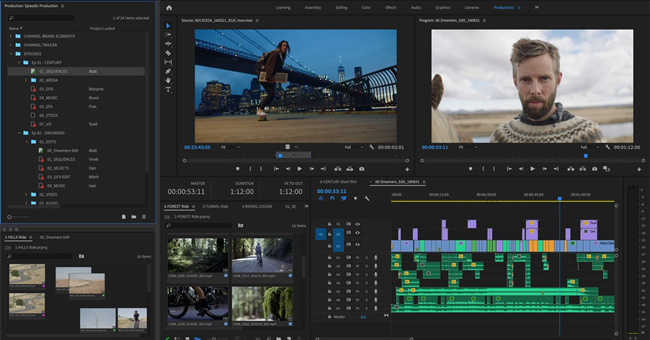 Adobe Premiere Pro costs $20.99 per month for each individual and $35.99 per month for each team. This software is involved in the Creative Cloud All Apps plan as well. You cannot buy Premiere Pro permanently. As a piece of software released for both Windows and Mac, PR is embedded with audio extraction, fading in, fading out, music combination, and file quality balancing. You will find it uneasy to get started, here is the tutorial on Premiere Pro audio fade in and out.

Drop the files under the timeline to create a new project directly. Then go to the toolbar to find the "Effects", "Audio Transitions", "Crossfade", "Crossfade" and "Exponential Fade". Click, hold and drop this effect to your clip on the screen. When a yellow label appears in the front part, meaning that you've added the audio-fading effect successfully.

To boost the music volume, alter the playback speed, rename the clip, or adjust the audio gain and channel, you can right-click the track from the timeline. There are a portable set of tools embedded within to help you edit the audio. That's all for Premiere Pro's guide, click on the "Save Media" from the menu to download the edited file.
2. iMovie Fade out Audio Tutorial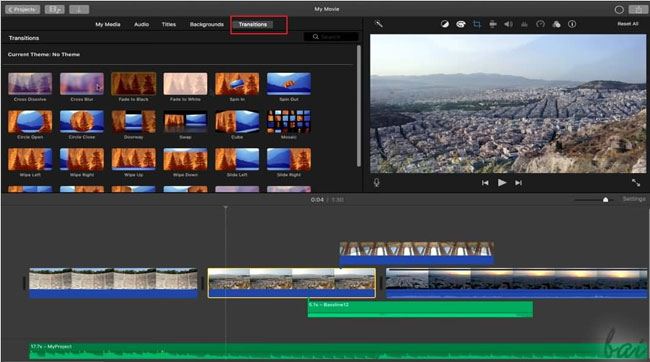 If you want to apply music effects on your iPhone, iPad, and Mac without spending any penny, iMovie is by far the best option. It has no watermarks, whether branding logo or customized texts. You can easily get started with a blank project with a clean interface. Compared to Adobe Premiere Pro, iMovie is easier and simpler. So, how to fade out an audio by iMovie? Here is the tutorial.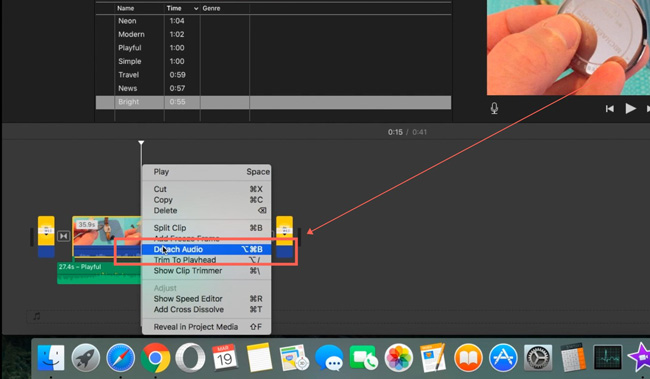 After browsing and uploading your files to iMovie, you need to right-click the clip from the timeline to detach the music track from the video first and foremost. In this case, you have the access to use iMovie to fade in and fade out audio.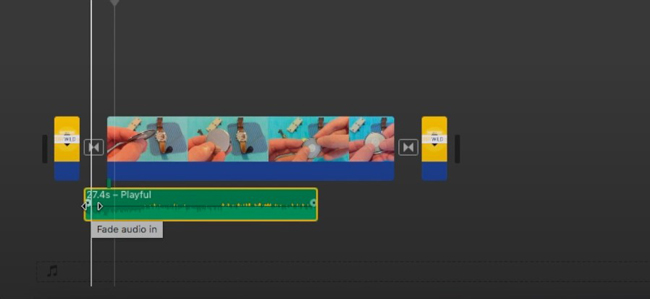 Now, just click and hold the front part of the clip, you will see a curved line dragged out. The farther you drag, the longer the fade effect will be. It's available to increase or decrease the volume, change pitch, mix the tones, and adjust the speed by right-clicking the music clip.
3. How to Fade out Audio in Video Online via AudioTrimmer.com
Want to add a fade-in fade-out effect online? You'd better try the AudioTrimmer, which is powerful and easy to edit, convert and speed songs. You may import any format of file to this program. The file size is up to 100MB.

After a while, you can apply the fade effect by clicking on the buttons from the toolbar when you see the sound waves. You can also choose to change the duration and decide on the final output format. When everything is ready, click the "Crop" icon.
Conclusion
Have you comprehended the four ways to add fade-in and fade-out effects to your music? The beforementioned software and online audio editor create a new audio effect application project differently and powerfully. If you want to process the postproduction without hassle, AceMovi will be the top choice. Whereas if the file size is less than 100MB, try AudioTrimmer.