Recording a video for sharing or entertaining is now a popular way among the youth. However, sometimes there will be unexpected noise or background sound in your recorded video or audio. Besides denoise, editing audio in a video like adding video effects, adding fade in/out effects, or cutting audio clips are useful skills for someone who wants to capture the wonderful moment in his life.
Therefore, how can we edit audio files in videos like removing backgound nosie or adjusting volume? In this post, I will show you the step-by-step tutotial for editing audio on Mac, Windows 7/10, online, and iPhone/Android.
How to edit audio files on Mac/Windows 10 - Detailed Guide
TunesKit AceMovi is a comprehensive video editing program with feature components like Stickers, Background, Audio, Text, Filters, Overlays, Transitions, Animations, Motions, and Split-screen. It contains a built-in screen recorder and audio recorder for users to record their gaming highlight and edit it as soon as the recording is finished. As a user-friendly video editor, TunesKit AceMovi has a concise interface that brings a pleasant user experience.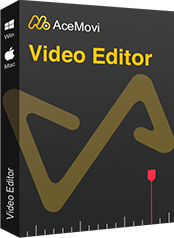 TunesKit AceMovi Video Editor
Security Verified. 5,481,347 people have downloaded it.
Basic and advanced features that make your video better
Multiple filters, transitions, text, sound effects, music
User-friendly interface
Import as much audio or footage as you want
Edit audio in video in just a few steps
Now, Let's see how to edit audio on Mac and PC using TunesKit AceMovi step-by-step.
Import media file into TunesKit AceMovi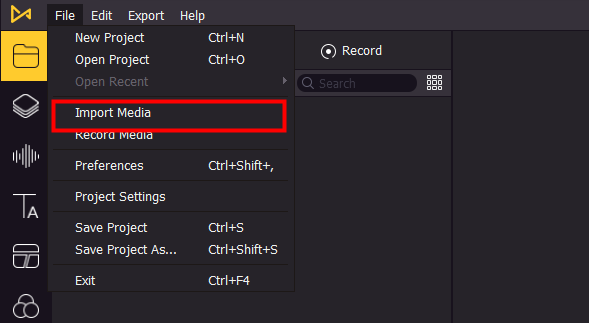 To begin with, please import the video or audio files into TunesKit AceMovi. Dragging and dropping the media files into the AceMovi library is a quick way. Also, you can click the Import button to import the local file from your computer to TunesKit AceMovi.
Edit audio in video
In TunesKit AceMovi, you can edit the audio track as well as you want. You are able to split, trim, detach, adjust volume, fade in/out, denoise, change speed, or use the audio equalizer. All the editing is easy-to-learn and particular in this post.
Split audio

Move the video playhead to the point you want to split, then click the scissor icon to split the audio. Or right-click the audio track, and select the split option. The shortcut key Ctrl + B is an alternative way for you to split the audio track.
Denoise audio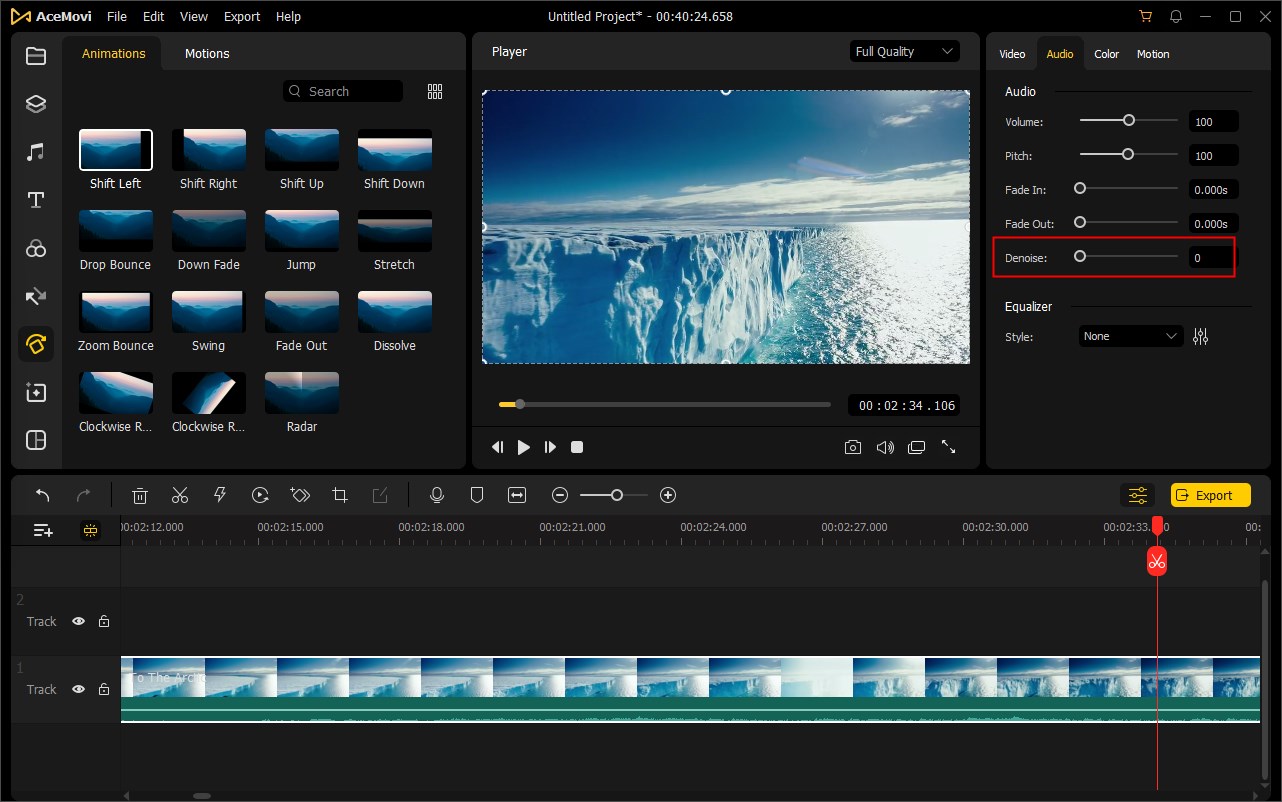 Denoise is a built-in feature of TunesKit AceMovi for users to remove or reduce the background noise by moving the slider. Click on the target audio you want to edit, then you will find an Edit window on the top-right interface.
Change audio speed

To change the audio speed, you can select the audio clip you want to edit first. And then find the speed icon on the toolbar. You can speed up and down your audio clips in the speed menu. The alternative way is to right-click on the audio clip, then select the Speed and Duration option.
Audio Equalizer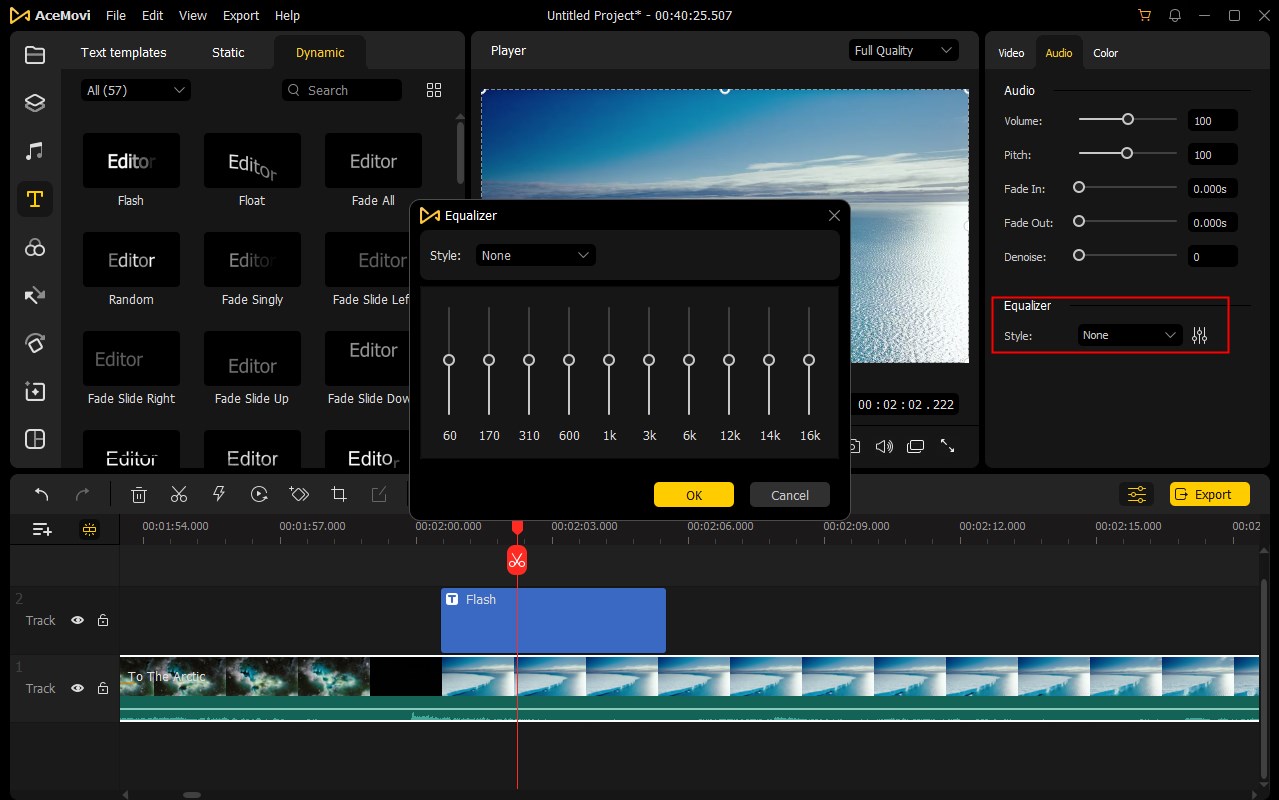 To edit audio, an audio equalizer is non-ignorable. An audio equalizer can adjust the volume sound, bass booster, sound booster, and other audio properties. In the TunesKit AceMovi built-in Audio Equalizer, you can change your video to the given style like Pop, Dance, Blues, Soft, Electro, and so on.
Detach audio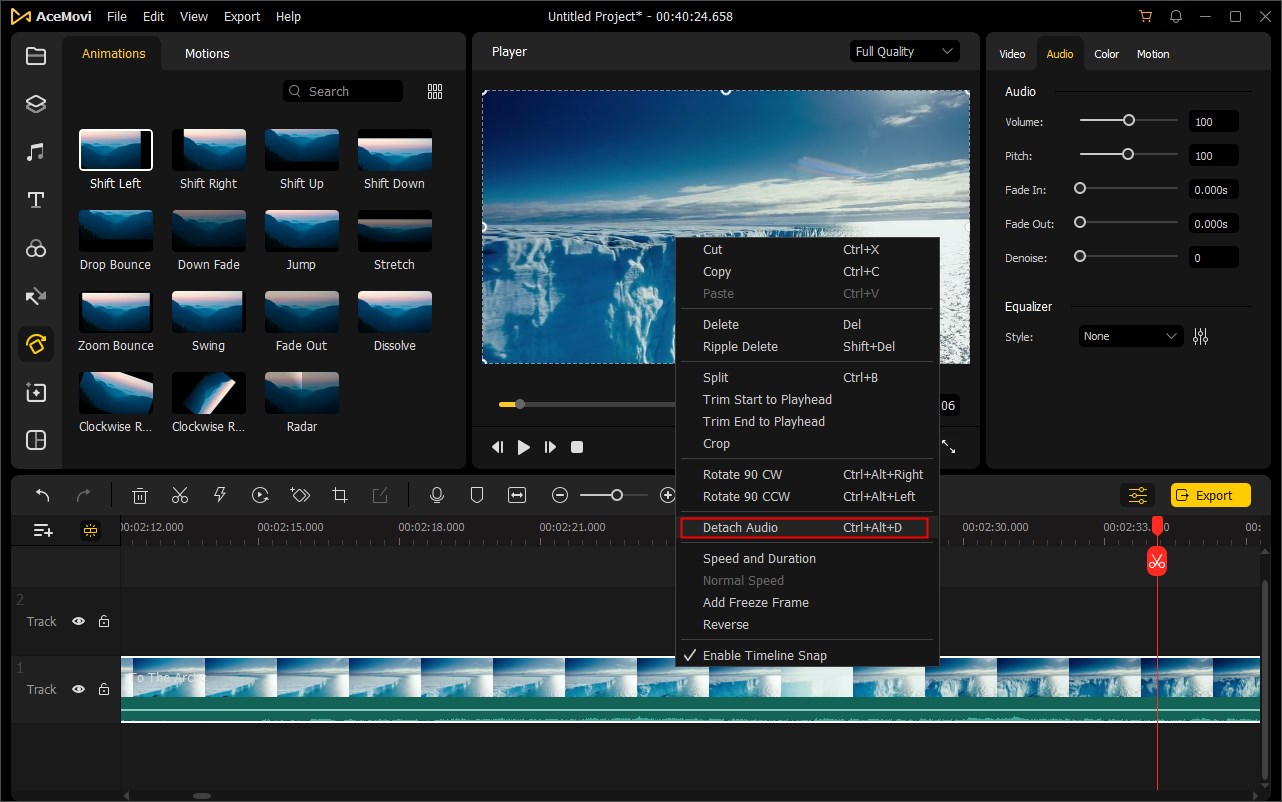 To edit audio in videos, you should detach the audio track from the video first. Right-click on the video clips you want to detach, then select the Detach Audio option. And then the detached audio will appear on the track above the video.
Export the media file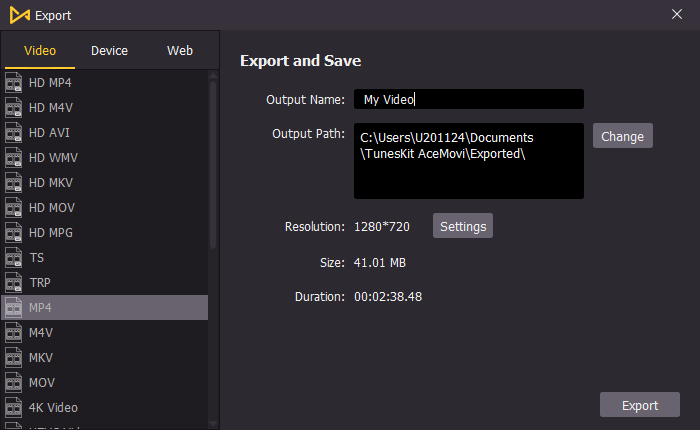 Finally, export the media file by clicking on the Export button. In the pop-up window, you can rename the file, change the save path, and change the video quality. In TunesKit AceMovi, it supports users to export their videos to mainstream formats like MP4, MOV, MKV, AVI, and so on.
Part 2. How to edit audio online - Tool recommended
AudioMass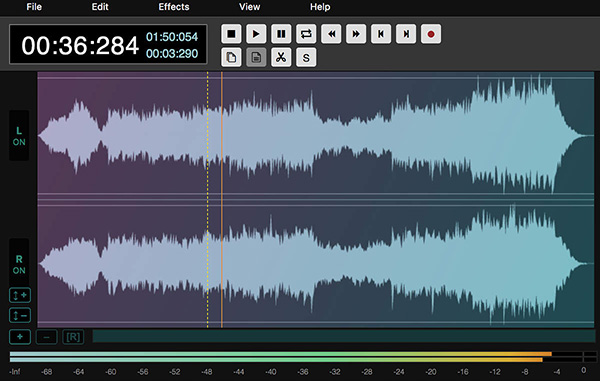 AudioMass is an open-source and free online audio editing tool. Users can drag and drop the audio files to the browser and edit their audio files as soon as the uploading is finished. If contains effects like Gain, Noise Reduction, Compressor, Graphic EQ, Hard Limiter, Delay, Distortion, etc. The editing windows is simple with Left and Right viewing. Also, it allows users record audio from microphone.
TwistedWave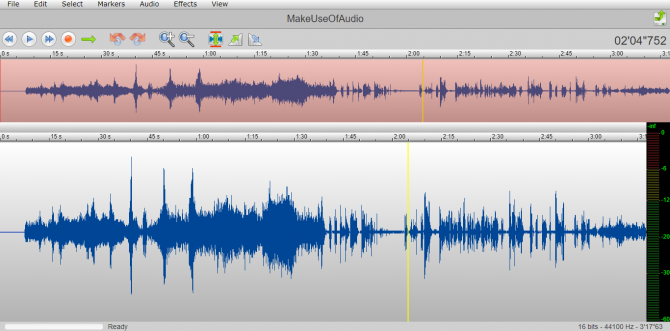 TwistedWave is a browser-based audio editor. What you need to do to edit audio online are a browser and a TwistedWave website. TwistedWave has a concise and simple interface that everyone can edit their audio easily. It comes with audio effects like Amplify, Normalize, Fade in/out, Loop crossfade, Silence, Insert silence, and Audio Equalizer. Also, you can record the audio if you connect a microphone to your computer.
How to edit audio in video for free - Best tools
Besides the TunesKit AceMovi video editor, some other first-class editors can edit audio in videos. If you want to get more choices, read it on and pick the favored one up in the following list.
OpenShot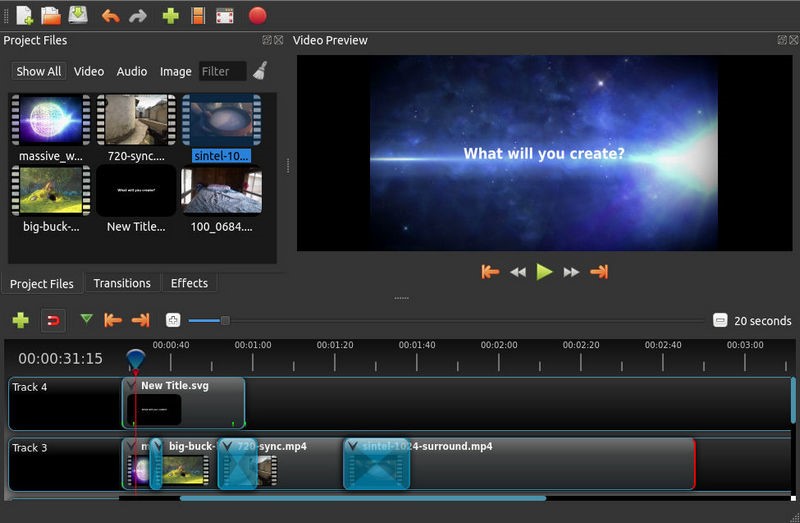 As a free and open-source video editing program, OpenShot will not let you down when using it to edit audio files on PC and Mac. It comes with an audio waveform that can visualize your audio files, which can help you edit your audio in the video much easier. It has basic video editing features like animations, keyframes, video effects, slow motion, etc. If you are a video editing novice, OpenShot is a suitable tool to start your video editing career.
Lightworks
Lightworks is a comprehensive video editing tool that helps users to create Hollywood-like videos. Lightworks provides dedicated audio editing components for users to edit audio in videos for free with audio networks, music tracks, midi control support, and real-time equalizer. Not only the powerful audio editing feature, but video editing is also the strong point in Lightworks. Lightwork won't let you down no matter you want to edit audio or video.
Audacity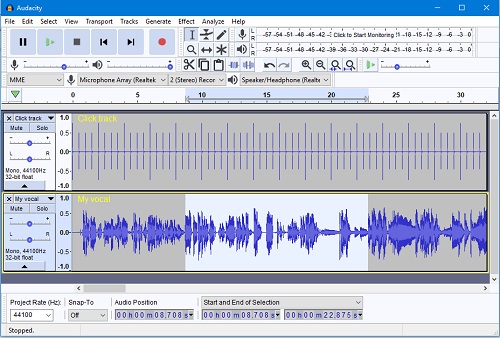 If you are seeking a pure and dedicated video sound editor, Audacity is the one you want. Though the interface of Audacity is concise and simple, it contains powerful and plentiful audio editing features like denoise, echo, repair, repeat, reverse, loudness normalization, etc. What's more, it is an open-source program that users can download and use without costing a cent.
Part 4. How to Edit Audio on iPhone/Android Phone
PowerDirector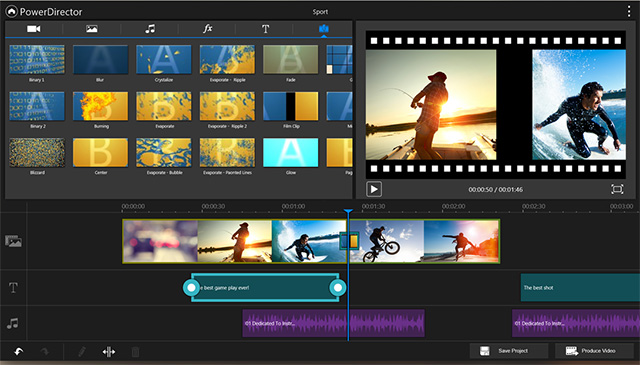 If you are still wondering which is the best video audio editor that you can find on mobile phone market, PowerDirector is the one you cannot ignore. It provides wonderful video effects and elements for users to edit their video. And the timeline bar is easy for beginners to use: you just need to drag your audio or video files to it and you can edit them. Also, users are able to record a voice-over to with the built-in recorder. However, it is only availabe on Android.
Splice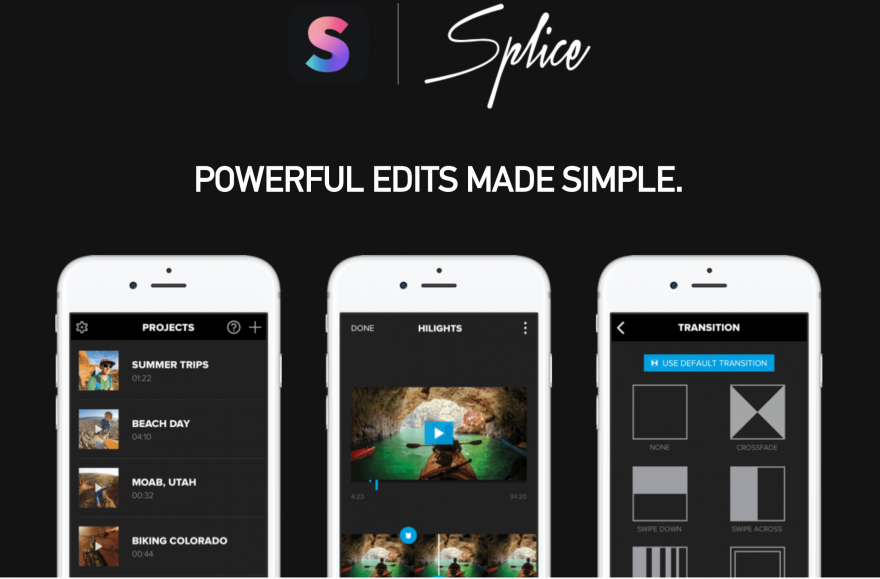 Splice, the video editing apps that won the Best Video Editing App for iPhone in 2015, will not let you don't for solving the question of how to edit audio files. This app has a huge audio library and royalty-free music for users to use for free. Not just editing audio on iPhone, Splice can make video editing and image editing effortless jobs. It has video editing components like transitions, subtitles, stickers, and so on. And you can upload your videos to YouTube, FaceBook, and Instagram directly.
Summary
To edit audio files or audio in videos is not a difficult job, so long as using a suitable editor like TunesKit AceMovi or other editors that have been mentioned in the above content. All the recommendations are beginner-friendly, which means that you will not meet any obstacles using them. Hope you can enjoy the editing, and it is a wonderful thing to share pieces on a social media platform and get likes from strangers.