Among the video editing software market, Lightworks is the standout one. It is widely used in moving making, video trimming, adding filters to videos, and so on. Lightworks comes with Hollywood-strength editing features, and you can use them to edit your videos as you want. However, Lightworks is not a beginner-friendly or cheap video editor. In this post, you can find other equally excellent software, which is cheaper, more powerful, and easier to use. Read it on and choose the one that can help you edit your video clips like a pro.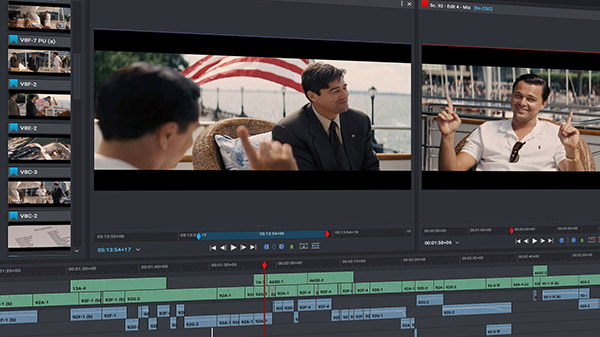 Top 1. The Best Lightworks Alternative - AceMovi Video Editor
Undoubtedly, AceMovi Video Editor is the best Lightworks alternative. It is suitable for both pros and novices because of its concise interface and powerful features. Also, AceMovi Video Editor comprises a well-stocked library for users that can free to use to enhance their videos. Besides, AceMovi Video Editor is available on Windows and Mac systems. Except for video editing, you can also use AceMovi Video Editor to convert or change the video resolution. When the editing is finished, you can export it to your Android, iOS deivices, smart TV, and even game console.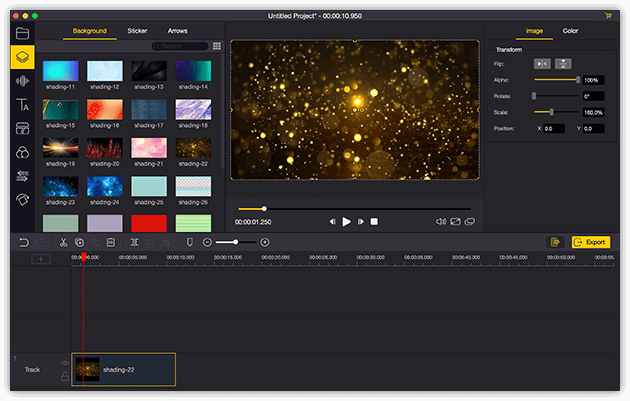 Pros:
Free trial version available
Support mainstream video formats
Beginner and user friendly
A bulk of video editing stocks
Cons:
Contains a watermark in the free trial
Top 2. Movavi Video Editor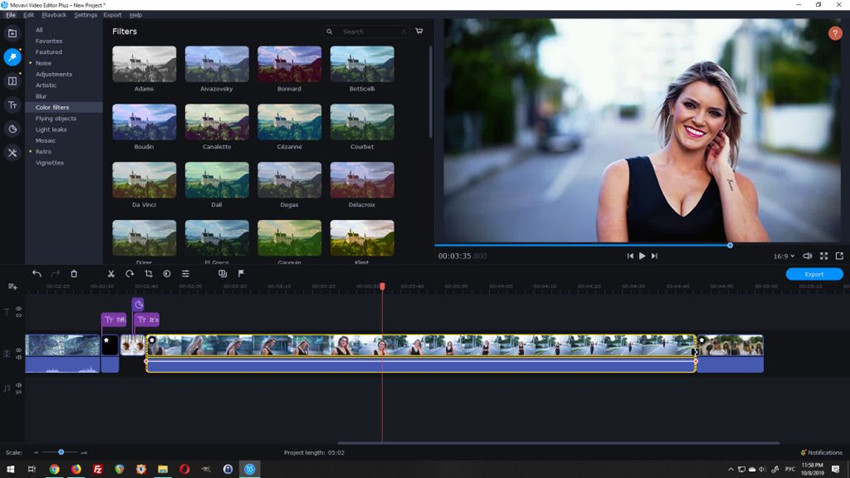 For the one who is new to the video editing field, Movavi Video Editor is one of the best alternatives to Lightworks. Movavi Video Editor is a kind of dedicated video editing software. You can use it to edit a 4K video easily. Many YouTubers and video makers regard Movavi Video Editor as the ideal video editing tool. If you don't know how to make your video better or how to enhance your video, Movavi Video Editor will be a good choice that you will not regret.
Pros:
Beginner-friendly
Powerful video editing features
Fast rendering speed
Cons:
Free trial is time-limited
Not so powerful in color modulation
Top 3. Adobe Premiere Pro CC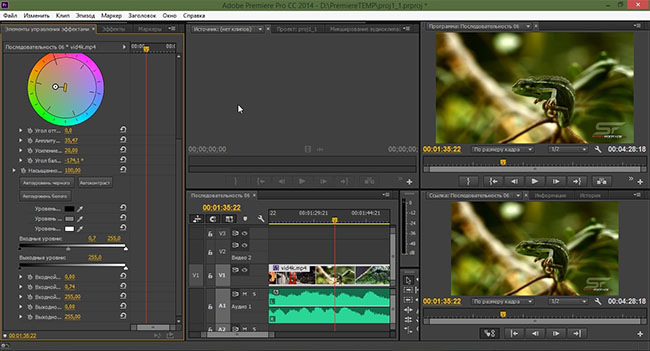 To become a video editing master, Adobe Premiere Pro CC is the ultimate video editor you should use. And it is also the recommended alternative to Lightworks as well. It is made for advanced video editing with comprehensive features that allow users to add transitions, advanced animations, change video color, add subtitles, and amazing video effects. Though the video editing features are very powerful, it is too expensive for light users.
Pros:
Edit your video as you want
Can import the mainstream video formats
Complete editing functions
Cons:
Too expensive
Difficult to learn
Top 4. VSDC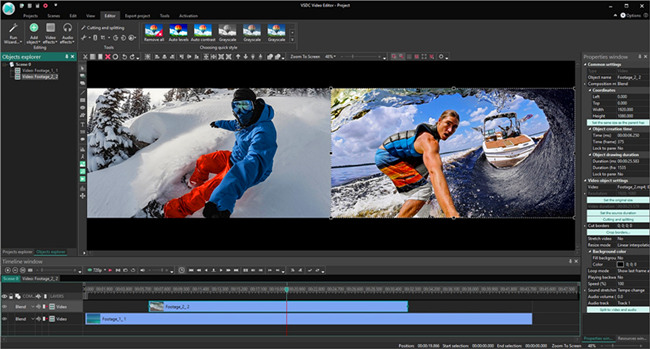 VSDC is a Lightworks free alternative that contains the basic video editing functions. Compared with Lightworks, VSDC seems like a better choice for video editing novices. It is a non-linear editing tool that supports the freely editing. You can trim and join your video clips, audio, even image files in the same timeline. To enhance your video resolution, VSDC can optimize your video resolution and other properties using the built-in features.
Pros:
It is free to use
Friendly to video editing novice
Continuous version updates
Cons:
Only suitable for basic video editing
Top 5. Final Cut Pro X
If you are a Mac user, I think Final Cut Pro X is the best Lightworks alternative on Mac. As the Apple official video editing software, it is running softly on Mac. The magnetic timeline is one of the unique features, which can make your editing experience smoothly and easily. What's more, Final Cut Pro X can meet your needs in VR video editing because of the 360-degree viewer. However, the price is a little expensive.
Pros:
Running smoothly on Mac
Supports VR video editing
Easy to use
Lots of video templates
Cons:
Only available on Mac
Not supports old video formats
Top 6. Vegas Pro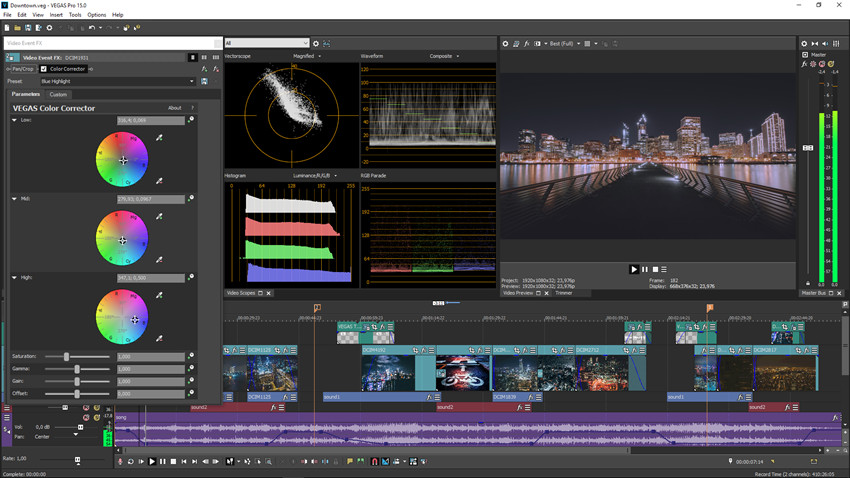 If your editing skills are somewhere between novice and expert, Vegas Pro is a good choice for you as the appropriate Lightworks alternative. The most standing feature of Vegas Pro is the 3D video editing. If you are attempting to edit a 3D video, Vegas Pro is the preferred choice. Though Vegas Pro is only available on Windows, it supports NVIDIA hardware acceleration, which can make your video editing experience smooth. But the Vegas Pro interface is too messy to use, and it is a hard job to handle it quickly.
Pros:
Supports 3D editing
NVIDIA acceleration supports
Running smoothly on low-end PC
Cons:
Unavailable on Mac
The interface is messy
Summary
There is no doubt that Lightworks is a splendid video editing tool. However, because of the limitations like price and features, some users start to find an alternative. In the above 6 recommendations, you can choose the one you like. For me, I think AceMovi Video Editor is the best Lightworks alternative because of the multiple features, concise interface, affordable price, well-stocked library, and the bulk of video editing tutorials on the website. With AceMovi Video Editor, you are able to edit your video clips like a pro.