Kapwing is an online, multi-functional video editing and creating a video with registration. When entering the UI, you can create, edit and use specific tools to enhance your videos with a couple of clicks. However, Kapwing is quite laggy, and right now it is paid only. Thus, you may need to find some powerful alternatives to Kapwing.
In this article, there is a discussion about some selective Kapwing alternatives which can resolve many of your problems regarding video creation. Furthermore, there is an additional mention of the features of those websites like Kapwing, as well as software for Windows and Mac. These features will help in deciding on a proper alternative.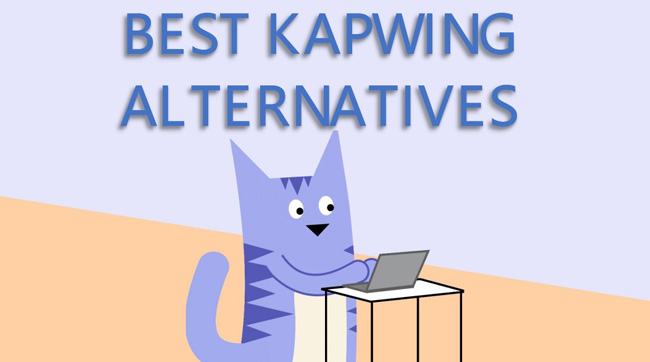 Why Is Kapwing Online Video Editor So laggy?
Kapwing is a standard online video-creating app for users. Many users from all across the world try to export their files on Kapwing. Because of the internet requirements of the app, Kapwing often needs to catch up. Users who need to create content quickly may need help with speed. Rogue machines are also the reason sometimes.
There are some random failures with Kapwing for unknown reasons. Due to those reasons, your video will take more than expected to upload and download. There are some bugs as well, which become the reason for the laggy behavior of Kapwing. In some cases, the quality and size of your file can also become the reason for laggy Kapwing.
The Best Kapwing Alternative Picks for Online Use
Since you may need to find the best online alternative to Kapwing, we'll show you the three best options that you can take advantage of without any hassle.
Top 1. 123APPS (Online Video Cutter)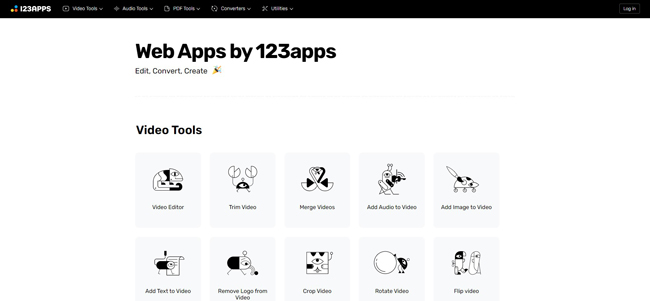 Online Video Cutter is one of the best multi-purpose websites like Kapwing, which allows you to trim, record, combine, speed, convert, and more. It has the option to edit your video faster, and it has some additional features as well. There is a unique feature of redesigning the timeline, and this online video editing program has improved media management.
It provides a unique option for color grading. With the help of this feature, you can manipulate your colors and make your video more artistic. In addition, Online Video Cutter has an option for keyframe animation. With this feature, you can easily change the parameters of your time.
Pros:
No watermarks when exporting 720p or 480p
Straightforward timeline
Contain most video editing tools
Edit the video audio professionally
Provide an all-in-one mode
Cons:
Website ads
1080p is paid
Top 2. Clideo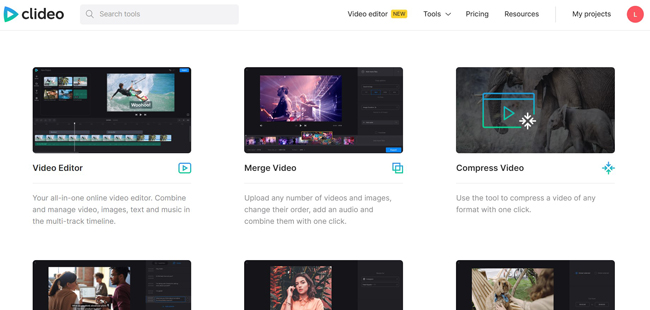 As a powerful alternative to Kapwing, Clideo is an excellent video editing for online use, and it works well for a vast audience. In this app, you can edit your videos in a simple and efficient way. It will also not damage your video. Furthermore, you can get the support of multiple video aspect ratios for Instagram, TikTok, YouTube, and Facebook because of this app.
Clideo supports so many standalone video editing functions. You can view and try each tool independently; this app has a hierarchical order. Clideo comes with a fantastic feature of combining different formats of video and audio. With the help of this feature, you can change the parameters over time. There is an easy-to-use linear presentation in it.
Pros:
Quick import and export
A lot of formats supported
Change video aspect ratio professionally
No ads on webpage
Record screen to make a video with mic
Cons:
Watermarks
No music resources
Top 3. PowToon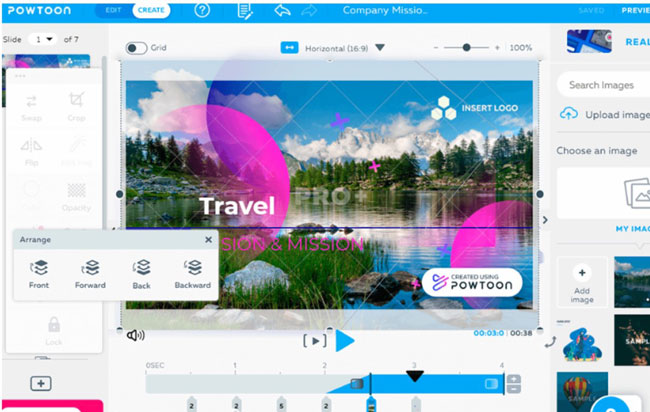 PowToon is also the best alternative to Kapwing. It is a fantastic option for people who want an app that works well offline. This PowToon app perfectly makes slides, so it is also a famous slideshow maker. It is a favorite for many people who love to have an app that works offline.
This video editing app has multiple themes and options for animated characters. There are so many cool transitions that can make your editing cooler. With this app, you can easily upload your videos directly on YouTube. You will get eye-catching content after creating a video from this app. You can enjoy it anywhere, even without the internet.
Pros:
Fast create a video presentation
Overlay custoized captions
Ready-to-use video templates
Export the video in .gif
Online auto-save your projects
Cons:
Linear video editing operation
Buy it to unlock advanced services
3 Best Alternatives of Kapwing for Windows, Mac, or Linux
Here is a complete discussion of the Kapwing alternatives. Suppose you have some issues with the Kapwing app. This discussion about the features of Kapwing alternatives will make it easy to decide on the accurate app for you.
Top 1. TunesKit AceMovi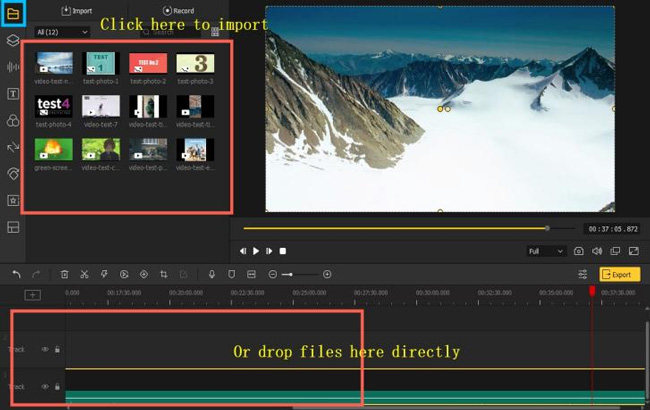 AceMovi is the best Kapwing alternative. It is a creatively-built video editor, which is why so many users like using it to produce content with splendid features. With the help of this tool's libraries, you can edit your videos in just one click to add subtitles with customized font and size. You can save time by easily creating content according to your choice, and that content will be helpful for you on social media networks.
This provides free of cost trial version and has a trackless, user-oriented UI. There is an excellent tool for cropping a video and text editing. There is an additional option for personalization of content size, quality, resolution, bit rate, and frame rate. There are just simple steps that you need to follow to create a good video on this software.
AceMovi Video Editor
Screen recording and webcam recording
Beautiful UI to edit batch media
Royalty-free music and sound effects
Extract audio to adjust volume easily
Convert video resolution to HD/Full HD
Add texts with personalizd font and color
Download free trial version for free
A short review of TunesKit AceMovi for trimming, recording, and editing videos
Top 2. OpenShot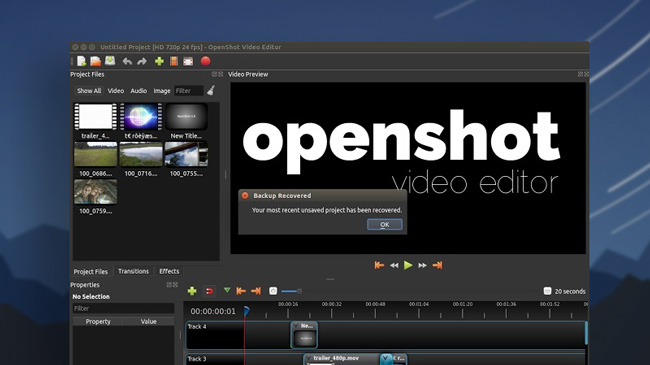 OpenShot is an easy-to-use video editing app. It is a cross-platform and watermark-free Kapwing alternative with extra features that make the editing smoother. You can attach many clips and music. There is an option for adding 3D text in this editing tool. There is a feature that can make your video more aesthetic; you can add eye-grabbing effects and personalized themes.
There is a chroma key option in this video editing toolset. You can easily replace your backgrounds with the help of this feature. There is a keyframe option in this video editor to help your blur someone's face in a video. You can reduce the noise and make your video clearer. Text animation is also the best feature of this app.
Pros:
A library of color grading features
Streamlined user timeline
Free for Linux, Windows, and Mac
No watermarks when exporting
Add 360-degree texts to video
Cons:
It does not provide music library
Beginners will like it rather than professionals
Top 3. iMovie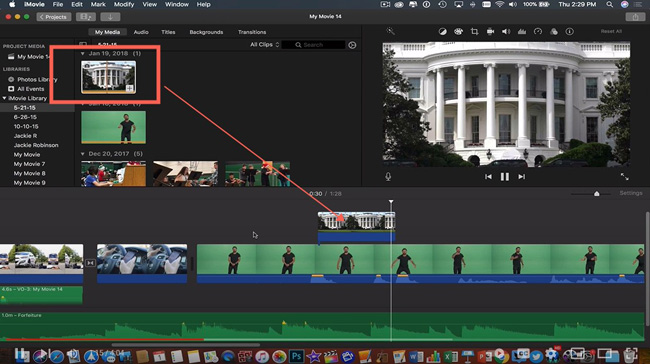 iMovie is the best video editing app. It works well. With the help of this app, you can browse your clips quickly. It provides an option for 4K resolution videos, and you can edit your video with additional features. It works well for Mac and iPhone users. In addition, there is an option for video overlay, which makes it more real.
This video app provides a feature chroma key. With the help of this feature, you can easily replace the backgrounds of your images, and it also provides an option for video backdrop and functional language. In addition, you can easily sync your audio and videos with the help of this app. Therefore, it is the best choice for Mac users.
Pros:
Pre-insatlled in iOS and macOS
Built-in free sound effects
Crop a video by finger touch
Watermark-free downloading resut
Save the project automatically
Cons:
It does not operate on Windows, online, or Android
Some features are complicated such as cropping
Comparison of 6 Best KapWing's Alternatives in a Chart
In this section, there is a comparison of alternatives to Kapwing. By studying the features of other options, you can decide which app works best for you.
| | OS | UI | UX | Formats | Free Trial |
| --- | --- | --- | --- | --- | --- |
| AceMovi Video Editor | It supports both Mac and Windows | Nonlinear | Easy | This software supports MP4 and MP3. It also has support for formats like AVI, MOV, DivX, WAV and MKV. | Offer |
| OpenShot | It works well for Mac, Windows, and Linux | Nonlinear | Easy | It has support for various media format patterns | Free |
| iMovie | It is best for Mac and iPhone | Nonlinear | Medium | You can edit any kind of videos with any sound format | Free |
| 123APPS | It is best for web-based operating system | Linear | Easy | A few video and audio formats supported, such as MP4, MP3, AVI, etc. | Offer |
| Clideo | It is used for online purposes | Linear | Easy | The majority video types can be picked up when exporting | Watermarks |
| PowToon | It is made for editing a video online | Linear | Easy | Only a few formats you can choose to customize | Watermarks |
Lastly
Kapwing is the best video-creating toolset for online use yet not free. There are so many features that make this app user-friendly app. However, at times this app could be problematic. There are many alternatives to Kapwing which will provide you engaging features for less money. There are some extra features in alternatives of Kapwing which you will love.