There are many different video editing software options on the market. Two of the more popular options are Final Cut Pro vs Sony Vegas. Before choosing which one of them you would like to use, I can help to do a simple comparison to see how they stack up against each other. They are similar in a couple of major ways. They both are professional video editing software. They are both designed for various uses, including business and personal. They are also both for video and audio editing. However, it is the differences that really can help you to make a final decision between them.
Final Cut Pro
Video editors can use this video editing software to transfer video files to a hard disc for editing. It enables video editors to export altered video files in a variety of formats.
This software has seen a surge in popularity in the filmmaking business, with many filmmakers worldwide adopting it for commercial video creation. Final Cut Pro's user base continues to grow, with many finding the software suitable for professional video editing.
Features
Final Cut Pro's core feature is its non-linear video editing. You can export altered video files in various formats, including HDV, XDCAM, P2, and DV, which can be created with the help of a plugin. This program enables you to flawlessly edit videos in 2K, 4K, and 5K resolutions. This capability distinguishes it from other types of editing suites. Additionally, video clips from iOS and iMovie are easily imported.
While Final Cut Pro enables editing a few composited video tracks concurrently, it still supports an unlimited number of audio file types. Additionally, it is compatible with a variety of cameras. Video editors can easily manage 360° video editing, which includes the basic ripples such as rolls, slides, and a razor blade, as well as scrub.
Nothing distinguishes it more than the ability to remap time. The integrated audio-visual filters, such as voice de-easers and mattes and keying capabilities, differentiate this software from other standard video editing tools. Additionally, Final Cut Pro has advanced color correction tools and color wheels that assist editors in selecting the correct color code. The video scopes, curves, slides, slugs, and noise are all additional features that boost this software.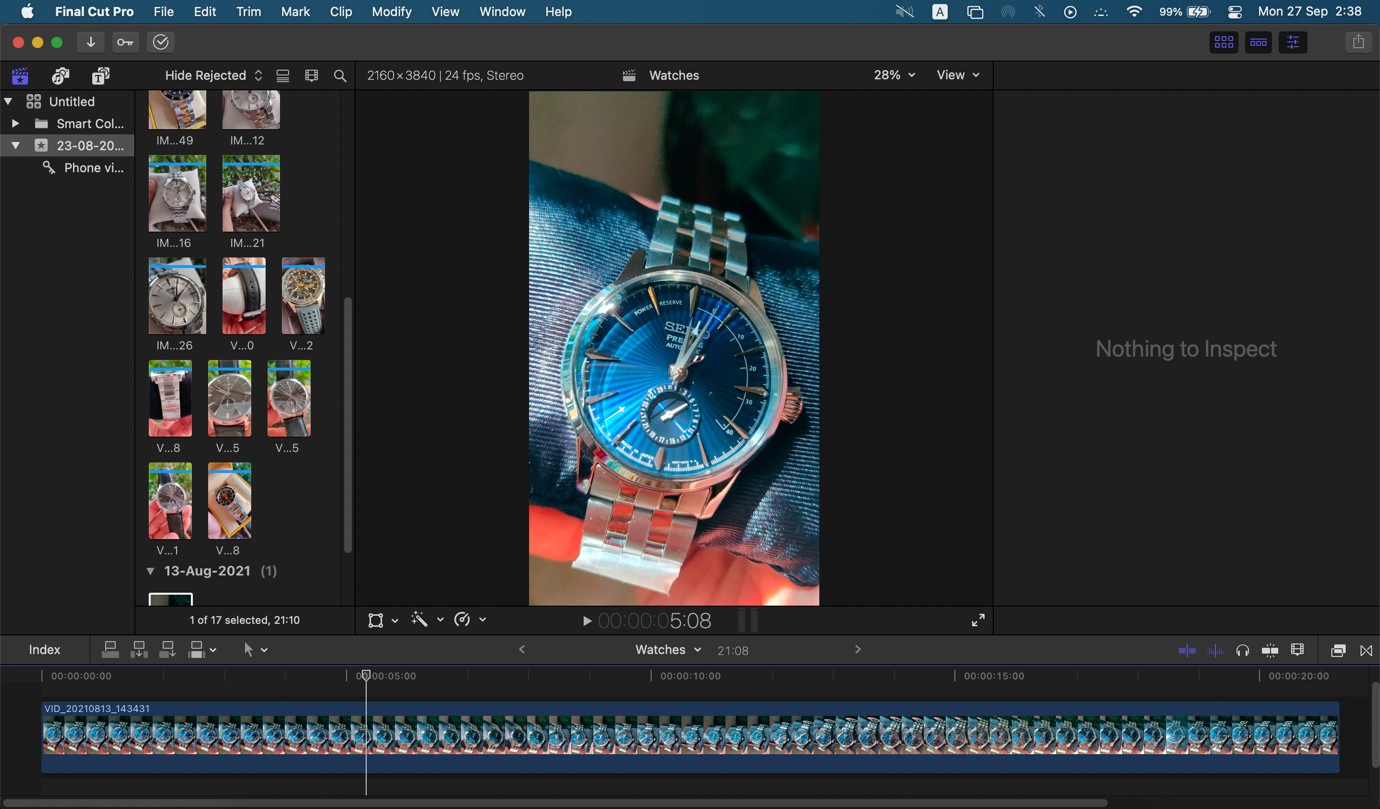 Sony Vegas
Numerous businesses have chosen Sony Vegas due to its advanced editing capabilities, which help create high-quality videos. Sony Vegas, on the other hand, performs best on Windows PCs.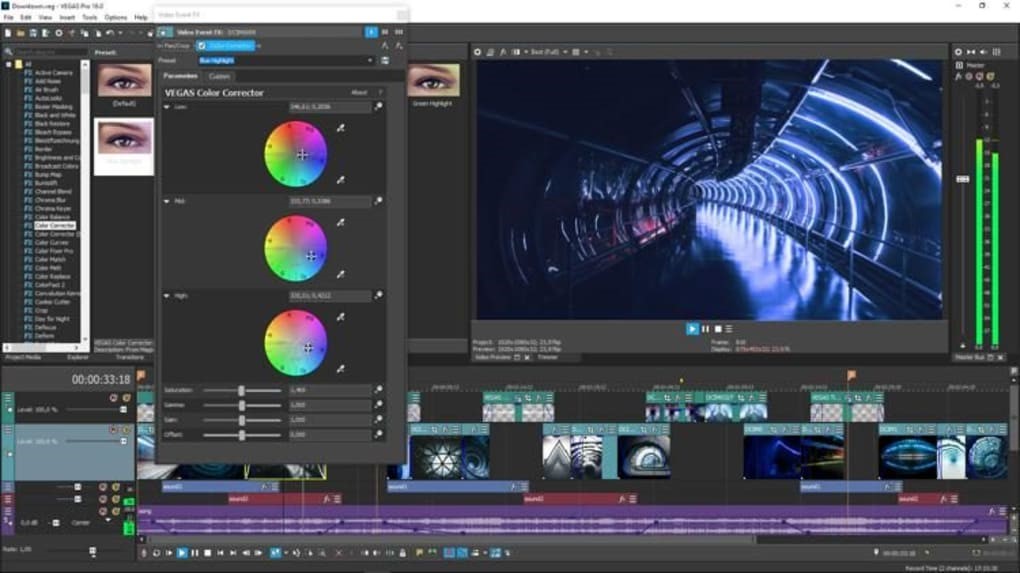 Final Cut Pro vs Sony Vegas
Numerous aspects can be used to separate Final Cut Pro from Sony Vegas, including features, functionality, and output quality. These features might assist you in determining the worth of each piece of software. They are even more advantageous when selecting the greatest software to acquire that suits your needs or requirements. The following are some of the most distinguishing elements that aid in comparing and contrasting the two pieces of software.
System Specifications and Platform
Sony Vegas is designed to work on a PC with Microsoft Windows 7 or Vista and a minimum of 4GB RAM. The app demands machines with GPU acceleration and 64-bit architecture for optimal editing.
On the other hand, Final Cut Pro is an Apple product, which explains why it runs on Mac computers.
Final Cut Pro software requires MacOS 10.6 and a minimum of 4GB RAM; however, many video editing professionals prefer at least 8GB RAM for an optimal editing experience. Like Sony Vegas in terms of GPU acceleration and 64-bit architecture.
Timeline
Sony Vegas works with a non-linear traditional editing timeline comprised of tracks and track heads. The timeline in this editing suite features sequences that aid in organizing video clips and facilitating editing. This is quite simple to use, even for experienced or professional editors. While the Final Cut Pro uses a magnetic timeline to facilitate editing, particularly for the editor's eyes.
The user may interact easily with video clips, titles, conversation boxes, and effects and music. It enables video editors to maintain consistency across all editing features, including swiftly clustering video segments.
Organization of The Media
Sony Vegas includes folders or bins for storing modifications. However, unlike Final Cut Pro, it lacks keyword tags. Final Cut Pro includes far more functions than are required. It has features such as library roles and keywords tag that aid in organizing the editing process. Additionally, this library keeps track of your adjustments and available alternatives.
Support for Formats
Sony Vegas is compatible with various file types, including AAF, AVI, MPEG-1, ASF, MPEG-4, QuickTime, MPEG-2, WMV, and MPEG. However, it does not enable direct camcorder capture, which is a disadvantage for camcorders owners who wish to edit their footage using Sony Vegas.
Final Cut Pro supports various file types, including the HEVEC codec, which is included in 4K videos. It supports iPhone videos and other camera types, including Canon, RED, and the latest formats, including XML, while Sony Vegas does not.
Alternatives to Video Output
The video output stage is critical to the entire editing process. It's so satisfying to tinker with your videos on a computer until you're unable to release them in the format you prefer.
Sony Vegas includes an export function that allows video editors to save altered files to an external or internal hard disc. Final Cut Pro, on the other hand, is notoriously limited unless you add another application. However, it can produce video in the following formats: MPEG, MPEG-2, and QuickTime (MOV). These video output formats are identical to Sony Vegas's, although Vegas has one that Final Cut Pro does not, namely WMV.
The Tools for Color Correction
Sony Vegas includes Lumetri Color tools, organized in sets and tables for ease of use when color-correcting an image or video clip. Adjusting colors has never been easier, thanks to many options, including color balancing, contrast, and even shadows and highlights.
All these alternatives can be promoted by utilizing key-frames. Additionally, you can use the color wheel, which contains a broad variety of colors. Sony Vegas's color tools provide a white color editing zone for easy editing.
Final Cut Pro, on the other hand, makes use of Lumetri color tools. This is optimal for incorporating vibrant colors into video editing. Additionally, a new upgrade to a color wheel increases the excitement level for professional video editors when it comes to color editing.
Accessibility
One of the biggest differences when comparing Sony Vegas Pro vs Final Cut Pro X is accessibility. Final Cut Pro is available only on Apple devices and runs only on iOS. Sony Vegas is available only on Windows devices. In addition, Final Cut Pro is available on mobile devices and desktops, but Sony Vegas is only available on desktops. These points can decide simply from the start, especially if you only use one type of device or one operating system.
Features
Final Cut Pro vs Sony Vegas features is a great thing to consider. Both programs have 64-bit architecture and GPU acceleration. Final Cut Pro is designed more for intermediate users, while Sony Vegas is usable by even beginners. Final Cut Pro features autosave and direct capture, but Sony Vegas does not have either. However, Sony Vegas has subtitles and supports 3D video, which Final Cut Pro does not. Moreover, Sony Vegas offers more video input and output formats.
Usability
Next up what we're looking at Final Cut Pro vs Sony Vegas Pro is the general usability. Looking at Final Cut Pro, users say there is a learning curve. It can be confusing to figure out all the editing options and get comfortable with the overall interface. However, it is less expensive than Sony Vegas. Speaking of Sony Vegas, it is pretty much easy to start using it right out of the box. It is very user-friendly, so those who have used any type of video editing software should not have trouble using this program. On the downside, it lacks good audio filters, which could be an issue for some users.
AceMovi Video Editor - How it Holds up Against Sony Vegas vs Final Cut Pro?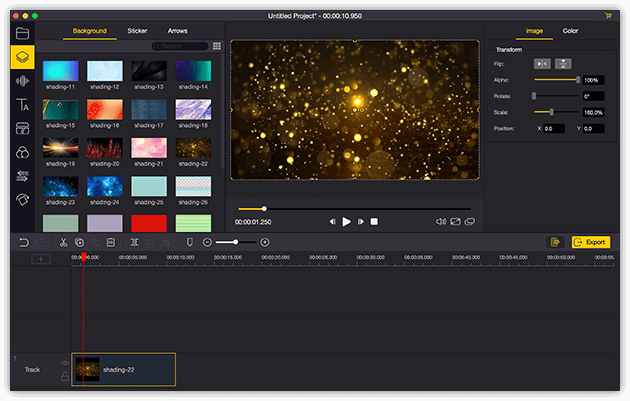 TunesKit AceMovi Video Editor is an excellent video editing program for beginners who wish to keep things easy while producing high-quality footage. TunesKit AceMovi is a robust video editing application that enables you to easily produce and enhance any stylish video, such as social media clips, product training videos, and more, using various video effects, filters, and patterns.
AceMovi has all the tools and capabilities essential for inexperienced users to quickly grasp the principles of video editing and build a strong foundation.
If you want to edit videos professionally, you've come to the right place. TunesKit AceMovi Video Editor is the program you need. With many options such as filters, transitions, titles, and other creative effects, this video editing program can help you with narration. Additionally, the integrated stock library provides an abundance of video, image, and audio materials, allowing you to edit the video freely.
Conclusion
Comparing Final Cut Pro vs Sony Vegas shows how equal they end up being. Each had good and bad points that depended on your specific needs. For most people, the choice between the two usually comes down to one being made for iOS and the other for Windows. If you want to find other ways to make your videos better, AceMovi Video Editor is also a valuable option.