iMovie is a video editor that contains some plentiful default titles to choose from. You can easily add titles and create innovative and memorable content. But, it doesn't enable you to alter the animated title's style.
On the other hand, Adobe Premiere has progressed immensely in the editing world for some time now.
With Adobe Premiere, you'll get to see three different video editing tools in the shape of Adobe Premiere Pro, Rush, and Elements.
Premiere Pro is a professional video editor used for mega-production projects. Rush and Elements are also filled with some tremendous potential to impress the users. Considering the popularity, many people debate about "Adobe Premiere VS iMovie".In this article, we'll tell you to strengths and weaknesses of these two video editing creations.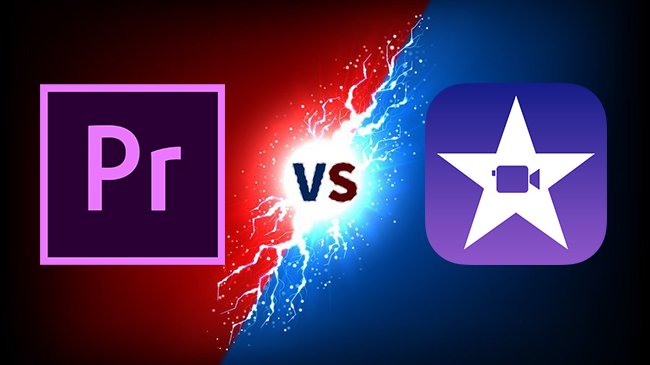 Part 1. iMovie
iMovie is the best video editing software for iOS and macOS. It can create unique content and make it memorable by using templates and themes. Let us talk about the innovative features of iMovie.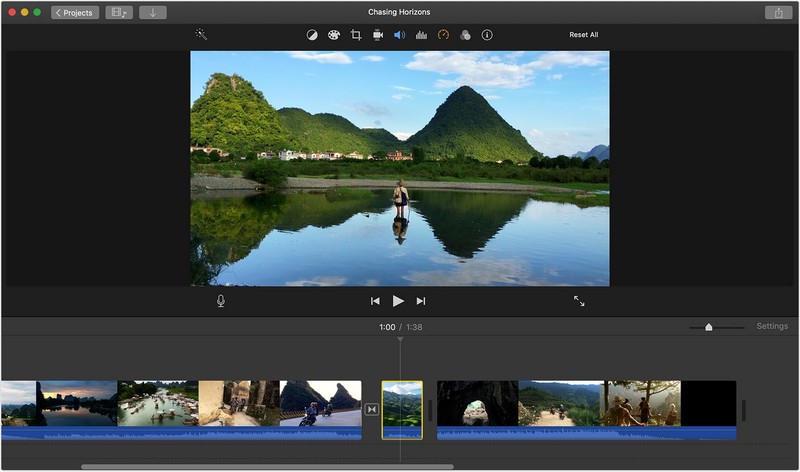 1. Sound
In iMovie, you will find out some amazing sound effects. It enables you to import audio from iTunes, GarageBand, or the music library.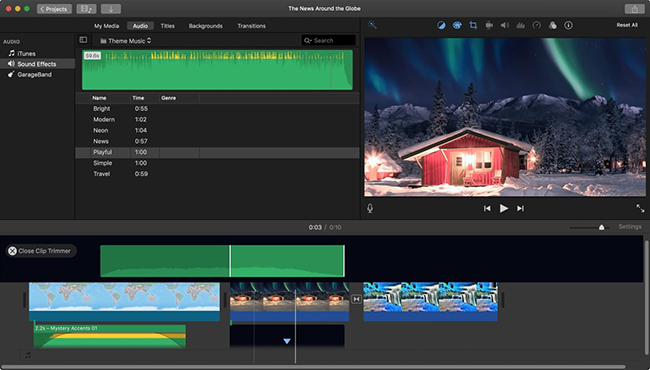 Using iMovie, you can easily maintain your audio levels by increasing or decreasing the volume and adjusting music editing like audio effects, trimming, etc.
For adjusting the volume, iMovie has a special "ducking tool" that lowers the audio volume.
2. Color grading
Using iMovie, You can add color grading techniques and adjust image presentation and create an innovative effect.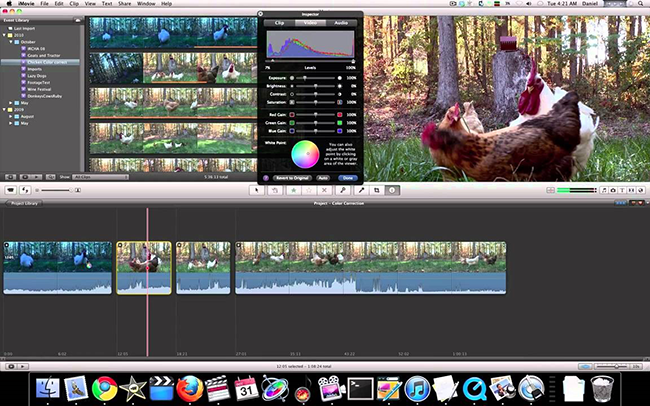 It enables you to adjust contrast, brightness, temperature, saturation, highlight control, and shadow control for a video.
You can easily alter color and style to construct vivid and crystal clear content and acquire the style you want.
3. Visual effects
iMovie provides special visual effects that make the content attractive. You can add Ken Burns effect,pre-built themes, innovative filters like Duo-Tone, Sci-Fi, elegant templates, stabilizing shaky clips, and maintaining video speed. Furthermore, you will not find any help to customize your effects.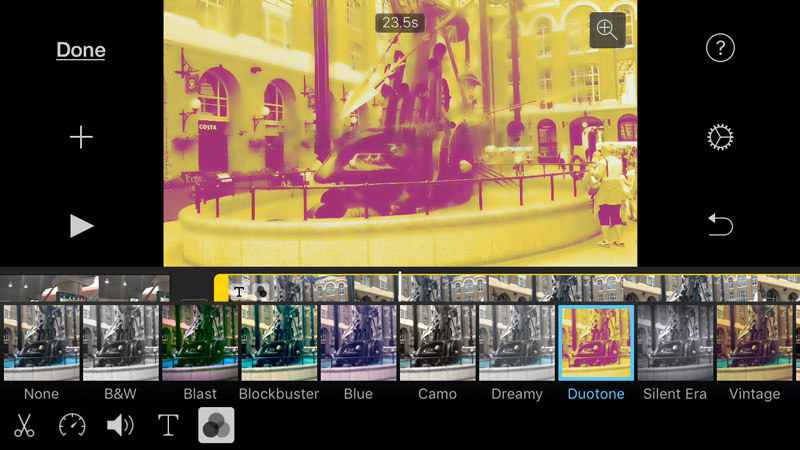 4. User-friendly
iMovie is one of the best video editing tools for iOS and macOS users, and its user interface is quite friendly/favorable.
It provides features that are easy to understand and create high-quality content from visual effects.
It provides a significant selection of navigable video editing golden opportunities.
5. Compatibility
Unlike Adobe Premiere, iMovie is designed for macOS and iOS users. Most people are likely to use iMovie on iPad, iPhone, or Mac.
Using iMovie, you can start a project on your iPhone, edit it on a desktop, and finish it on your iPad.
6. Users
iMovie is best for users who desire to look up simple editing methods that are easy to explore and understand.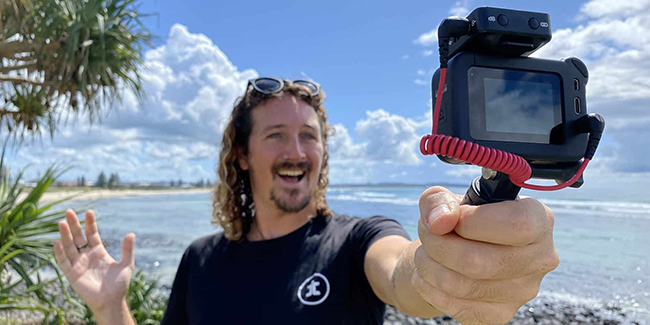 It is best for newbies that enter in editing field thinking about generating appropriate content. iMovie will help them to make their content impressive and memorable.
7. Longevity
You'll see improvements in iMovie with time, but it still has a lot of things to improve at present to challenge video editors like Premiere Pro.
iMovie is a suitable video editor for iPhone users who want to create videos for personal use like birthdays, festivals, traveling, education, etc.
However, no big production company has ever opted to acquire iMovie's services for mega projects.
8. Pricing
iMovie is one of the most popular free-of-cost video editing software with no enterprise premium pricing details. You can download it from its official website and explore its amazing features.
9. System requirement
• 1GB RAM
• 1024x768 screen resolution
• 250MB free memory space
Part 2. Adobe Premiere Pro
Premiere Pro is a befitting and prolific video editor that has impressed millions of users worldwide. Besides its fascinating features, Premiere Pro also offers easy to use interface. Let us talk about the Premiere Pro's feature and how Premiere Pro shapes up in the battle of iMovie VS Adobe Premiere.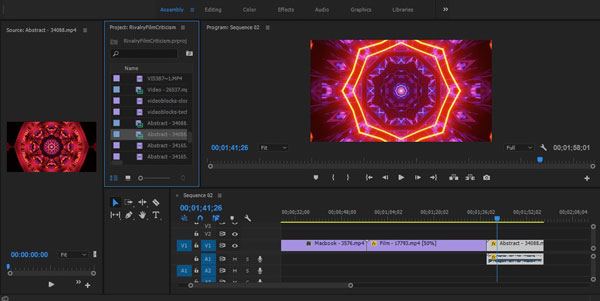 1. Sound
Sound Premiere Pro comes with an exciting sound feature for its users. Its sound option helps you fix any audio glitch, adjust volume, and add special effects to your content.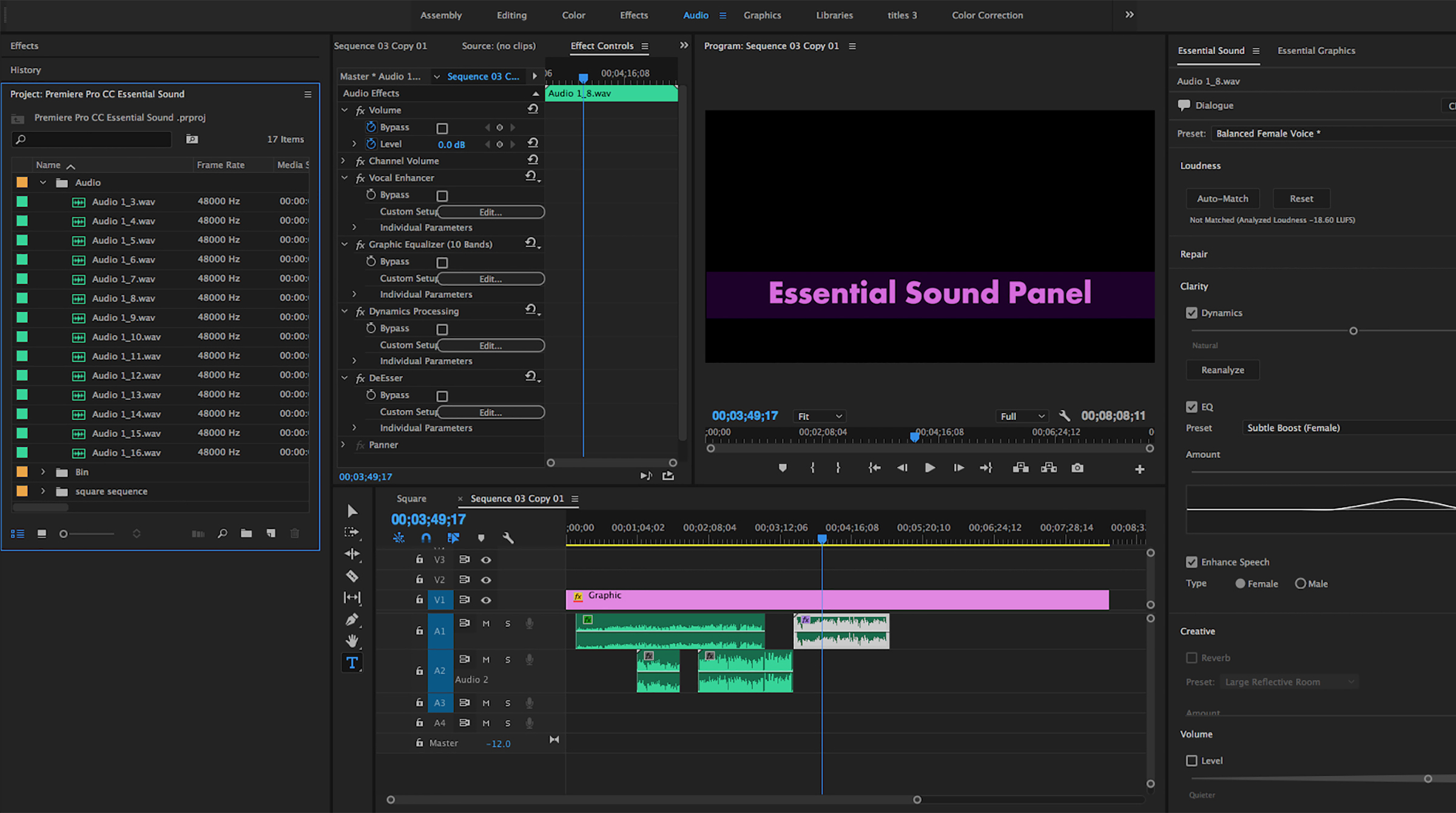 2. Color grading
When you talk about color grading, Premiere Pro beats a lot of video editors. It offers you countless colors effects and filters to play with.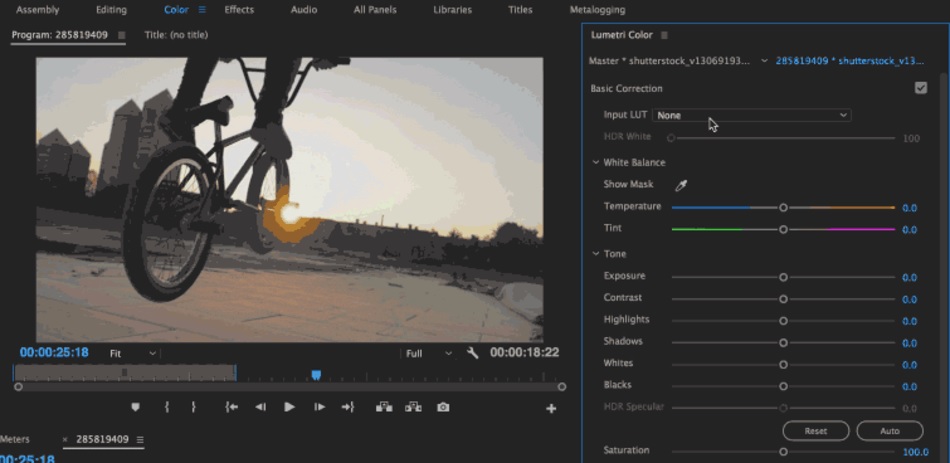 3. Visual effects
You'll see stunning visual effects in Premiere Pro. It allows you to add a green screen key, cinematic presets, and great transitions to your content. Moreover, you can customize the visual effects in Premiere Pro pretty easily.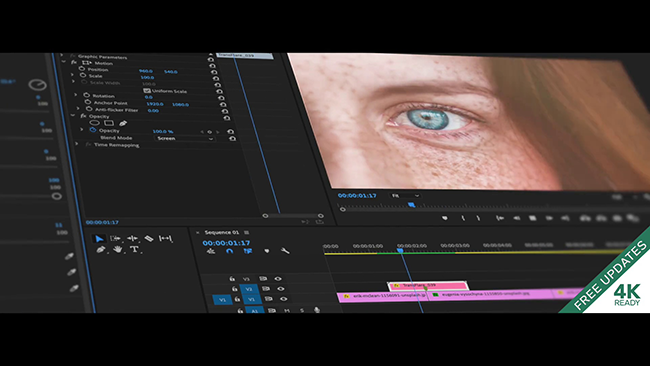 In addition, Premiere Pro also provides you with leverage to adjust the opacity and strength of your visual effects.
4. User interface
Premiere Pro has a pretty advanced and professional user interface. Newbies may struggle to begin with, but gradually everyone can understand Premiere Pro's interface expertly.
Once you master its working, you'll find no better video editor than it for making your content superior.
5. Compatibility
Unlike iMovie, Premiere is compatible with more devices. Both Mac and Windows users can download and edit videos in Premiere Pro.
6. Longevity
Longevity Adobe Premiere is a great source of creating flawless content for social media. The best thing about it is that Premiere Pro keeps on evolving all the time.
7. System requirement
For installing Premiere Pro on your computer, you need to maintain 8GB RAM, 2GB GPU, 1280 x 800 monitor resolution; your system would have got 8GB free space on your hard disk.
8. Pricing
The price of Adobe Premiere Pro is 20.99 Dollars per month.
9. Adobe Premiere Elements
Like Premiere Pro, Premiere Elements is also a reliable and fascinating video. Surprisingly, Premiere Elements offers easy interface than Premiere Pro.
Moreover, you can also use this video editor on some mobile devices. Overall, it is a complete package if you want to acquire a creative and unique video editor.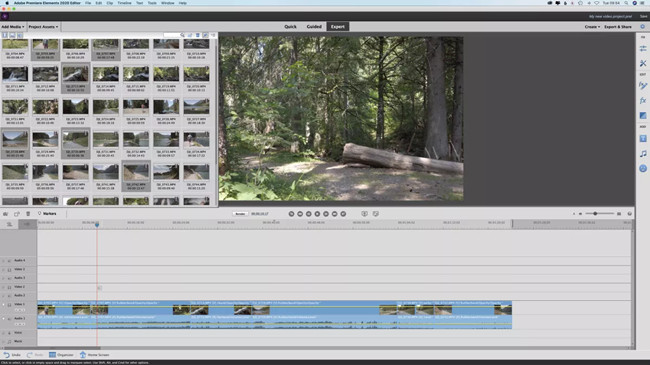 Interface: You'll find all the editing tools of Premiere Elements pretty simple and easy to use. Unlike Premiere Pro, it doesn't come with a bit hectic user interface. Instead, you can edit your video in a precise manner.
Other editing features: It offers transitions graphics, overlays, and built templates. Apart from these features, you can also explore auto smart tone and many prolific color options.
System Requirement:
• 8GB RAM
• 1280 x 800 resolution screen
• Internet connection
Pricing: 14.99 dollars per month
10. Adobe Premiere Rush
Adobe Premiere Rush is a scaled down version of Adobe Premiere Pro. You can easily open Rush projects in Adobe Premiere Pro.
It is designed considering the demands of producing video content for social media on mobile devices. It means you can also download this version on your mobile and create breathtaking content. It also offers audio mixing and motion graphics capabilities.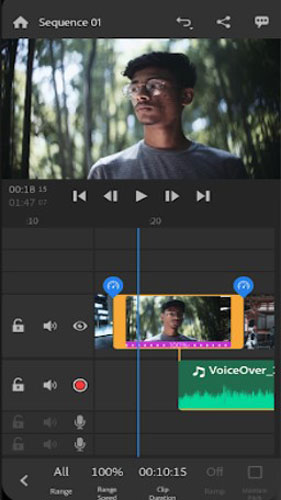 Interface: It is safe to say that Rush offers the simplest user interface compared to Premiere Pro and Elements. Even though it doesn't offer features like iMovie, it can still compete with iMovie in various video editing aspects.
System Requirement:
• 8GB RAM
• 8GB of free hard disk space
• 1280 x 800 display resolution
Pricing: 14.99 dollars per month
Part 3. Best Alternative Video Editor-AceMovi Editor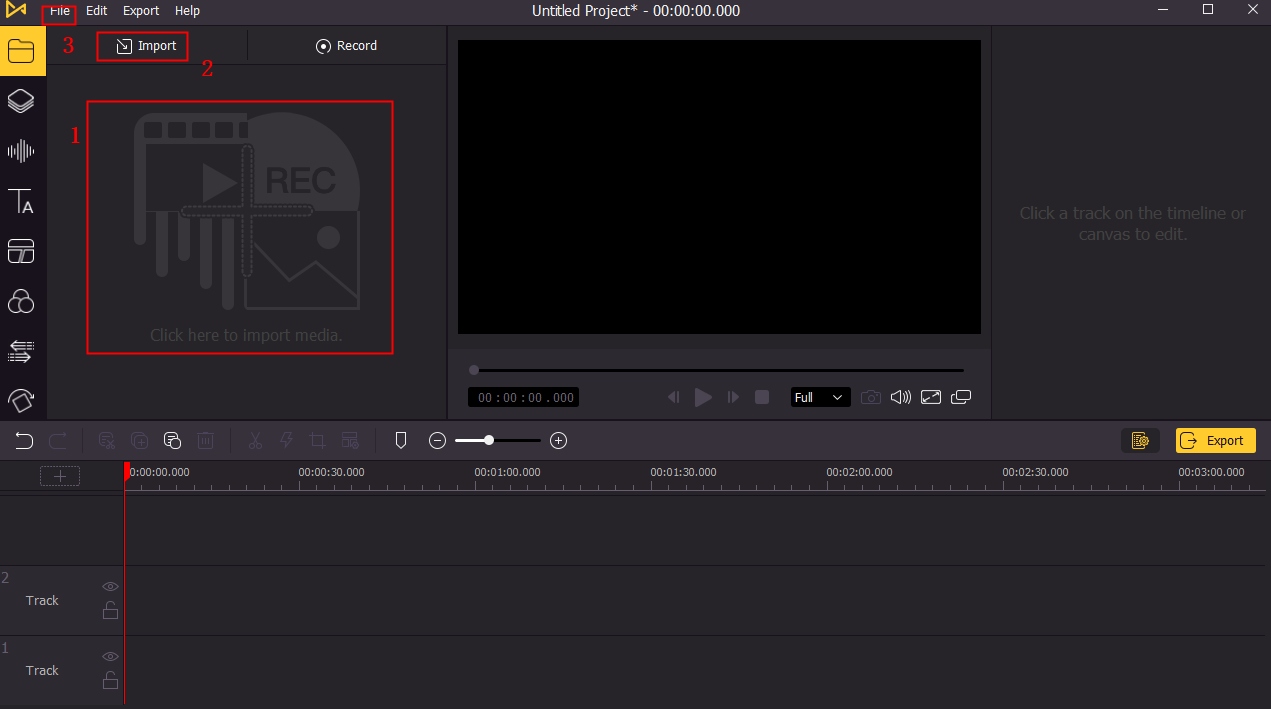 After testing Adobe Premiere and iMovie, if you still feel you need a better video editor than these two, the TunesKit AceMovi Video Editing Tool can help you serve your purpose.
It is the most dynamic and versatile video editor that makes the video editing look pretty effortless. Looking at its incredible features and flawless interface, it is safe to say, AceMovi Video Editor is one of the best editing tools in the world. Let's have a look at some of the most impressive features of AceMovi Video Editor.
Fantastic in-built resources
AceMovi Video Editor comes with fantastic in-built editing options for you. If you want to add animated stickers or something unique to your video, you can explore this editor's In-built resources.
Transitions
Transitions can be a defining factoring in your content. After all, you'd have to impress the audience to make your video successful and viral.
To make your video beautiful and engaging, AceMovi video editor offers the outstanding feature of adding professional transitions. With this editor, you'll get the transition options, including whisk, zoom, slide, fade, and split.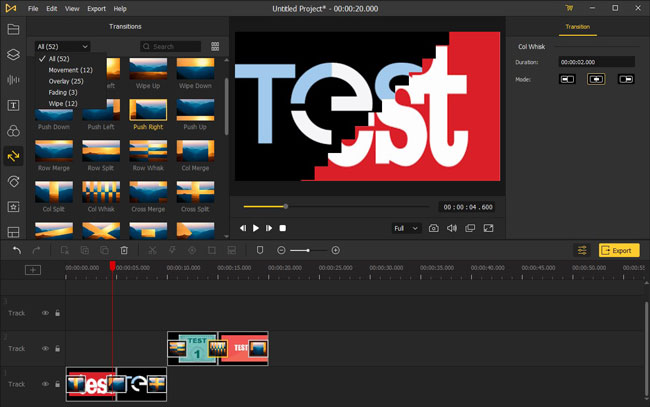 Text editor
Adding text to your video is pretty important for giving it context. Not many video editing tools pay attention to the text editing section and end up disappointing the users.
However, the AceMovi editing tool has all the basics covered when adding a captivating title or text to your video.
Conclusion
Unlike iMovie, Premiere Pro has more influential and attractive features that make this editor a notch superior. Even though iMovie is also a fascinating and free-to-use video editor, but it still lacks professional features.
Moreover, if you talk about Adobe '' Premiere Rush VS iMovie'' the clear winner is iMovie. Rush is specifically designed for mobile users, and it doesn't come with advanced features.
You can assume iMovie and Adobe Premiere Elements to be in the same category, but Elements also offers more fast and creative services to its users.
Apart from these tools, if you want to look for another dynamic video tool, you must pay close attention to the TunesKit AceMovi editing tool.