Are you seeking an unbiased comparison of HitFilm Express vs Premiere Pro? If you answered yes, you have come to the right place.
As you are probably aware, both are quite capable video editing applications on the market, and choosing the best will not be easy. The article discusses both their characteristics and cost.
HitFilm Express is a free clone of the HitFilm video editor developed by the FX Home firm to make distinctive graphic overlays.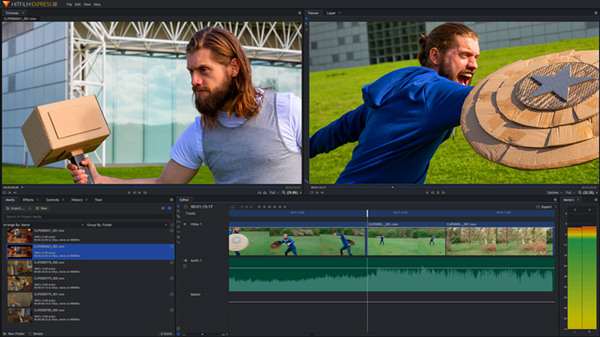 On the other hand, Adobe Premiere Pro is a subscription-based video editing program widely utilized in the business.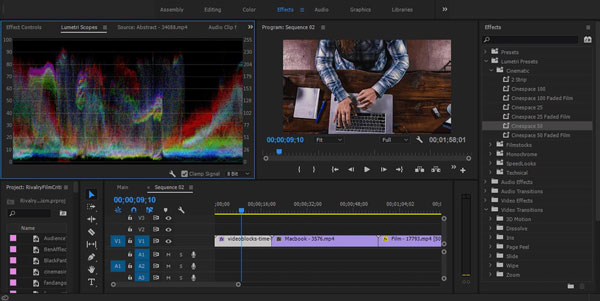 Part 1. Premiere Pro vs HitFilm Express
Everything now comes down to whatever program is superior and offers a greater number of features. We researched the product's specifications, prices, and other critical characteristics. Therefore, without further ado, let's hop on the component and determine which one is superior.
1. Convenience of use
Both pieces of software include an uncluttered user interface. However, people perceive Hitfilm Express to be beginner-friendly. Adobe Premiere Pro is quite difficult for a newcomer or novice to understand due to its abundance of advanced capabilities; it may take some time to get your head around it.
If you are a professional videographer or intend to become one in the future, you should give Adobe Premiere Pro a try. However, if you're just getting started, HitFilm Express should be your first choice.
2. Possibilities
One of the most critical features of most video editing software is its portability to various operating systems. In terms of compatibility, HitFilm Express runs flawlessly on both Windows and Mac. Adobe Premiere Pro, on the other hand, is compatible with both Windows and Mac.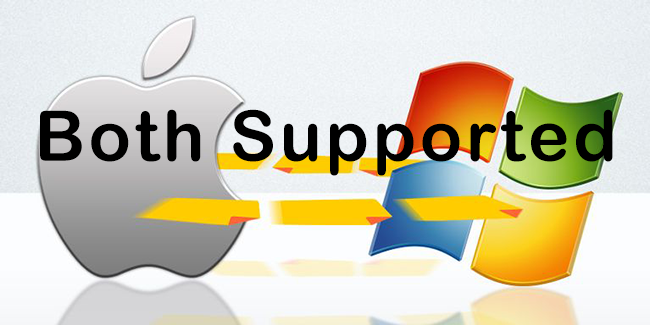 3. Integrations
The integration of another piece of software simplifies the entire process of working. Both software packages, thankfully, offer integrations. HitFilm Express supports Boris FX and Imagineer Systems. By contrast, Adobe Premiere Pro integrates with other Adobe products such as Photoshop, Illustrator, and After Effects and third-party tools such as Microsoft Team.
Premiere Pro has an advantage due to the widespread use of Microsoft Teams and other Adobe applications.
4. Features
There is no doubting that Adobe's Premiere Pro is significantly more feature-rich than HitFilm Express. It is a powerful application that includes advanced capabilities such as virtual reality audio editing, motion graphics, and much more.
Among the tools offered in both are the following:
1. Editing with multiple tracks
2. Effects on the text tool (some add-on in HitFilm)
3. Keyframes
4. Edit ripple
5. Modify the history
6. Management of sequences (powerful in Premiere Pro)
Adobe Premiere Pro has some additional capabilities not included in HitFilm. Among these characteristics are the following:
1. Titles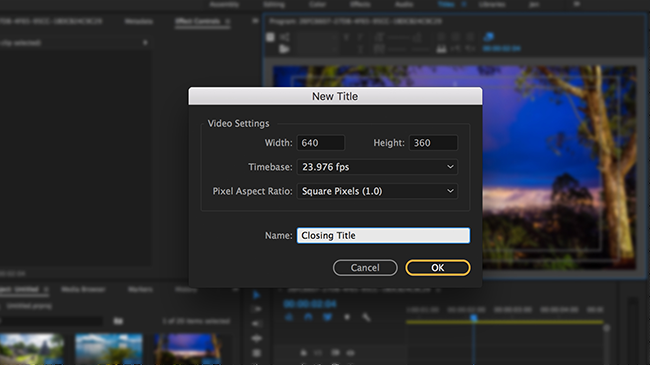 2. Integrated graphics titles
3. Options for advanced audio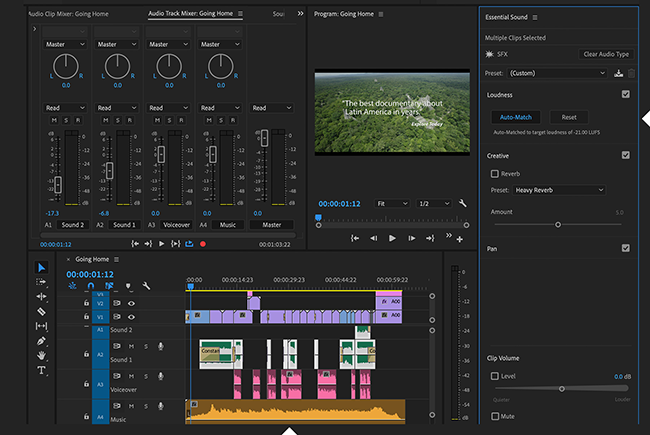 4. Numerous effects
5. Editing multiple projects Team projects
6. Options for captioning
7. Markers
8. Adobe Stock offers royalty-free sound effects and music (premium)
The program incorporates video editing templates and images from Hollywood. Indeed, Premiere Pro was used to edit and render numerous films, including Terminator.
By comparison, HitFilm Express is ideal for creating videos for YouTube and other platforms.
5. Video exporting formats
In terms of content import, both products handle the most prevalent file types. As previously stated, Adobe Premiere Pro supports the file formats used by other Adobe products. You can import files in the following formats: MP4, Mkv, QuickTime, and WMV.
Premiere Pro takes the cake when it comes to exporting. The application supports approximately 30 file formats. Additionally, you have the option of selecting the quality for each format. Thus, you have over 100 possibilities to choose from.
6. Supported languages
Both pieces of software are identical in this round, as they only support the English language.
7. Customer Service
Which of the two software packages, Premiere Pro or HitFilm Express, provides the greatest customer service?
Both systems give exceptional customer service, but HitFilm Express is far superior to Premiere Pro's, as it includes email help. At the same time, Adobe does not support email. Both, however, offer live chat and training help.
8. Pricing
Adobe Premiere Pro is $20.99 per month on an annual basis. If you choose Premiere Pro and one more creative cloud app, the annual plan will cost $39.98/mo. Finally, the Creative Cloud subscription costs $50 per month for the year-long plan, including photography and videography capabilities.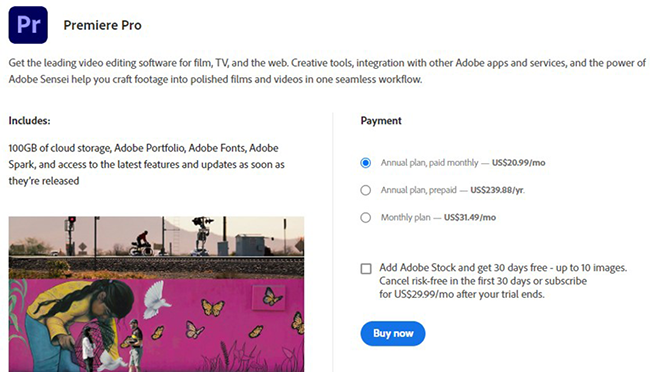 Before you may use the software, you must purchase a yearly or monthly membership. It does not, however, offer a free version. While HitFilm Express is the victor in terms of pricing, it also offers a free version and charges a one-time cost for utilizing the software. As a result, you won't be charged a monthly subscription cost.
HitFilm Pro, the premium version of HitFilm Express, is available in various configurations starting at $349 for 12 months of upgrades and support.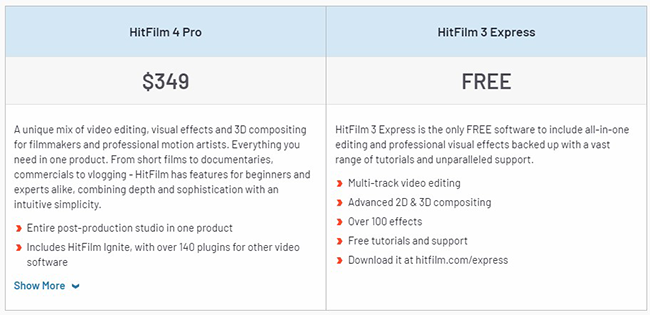 Part 2. Which One Is Appropriate for You?
While Adobe Premiere Pro is excellent for expert filmmakers, beginners should choose for HitFilm Express.

Apart from that, when selecting a video editing program, you should keep some factors in mind to aid in your selection.
Always keep a close eye on what you're going to do with the software's assistance. Are you using it to create personal videos or content for YouTube, Instagram or to create short films? If you understand the purpose, making a choice will be much easier. Adobe Premiere Pro is undoubtedly the best video editing software available, but it is pricy and may be prohibitively expensive for certain consumers.
It includes many advanced tools, but if you're looking for a straightforward video editing application, HitFilm Express is a fantastic alternative.
Additionally, before making a purchase, you need to determine the format of your original video file. Because not all editing systems handle all file types, you'll want to choose one that does.
Higher-end software, such as Adobe Premiere Pro, promises to support video editing in any format, including 8K and virtual reality. You can import any file and also swap between different formats. On the other hand, the majority of apps support editing only up to 4K resolution.
Finally, determine your budget and choose software that fulfills your requirements, as it does not seem fair to burden your wallet when you can avoid purchasing the less expensive option.
Part 3. AceMovi Video Editor
A simplicity-to-use and advanced video editing software suitable for both beginners and professionals. It includes a variety of elegant video effects, filters, and more.
TunesKit AceMovi Video Editor is a robust video editing application that enables you to produce and enhance any trendy video quickly. It also Includes social media clips, product training videos, and much more, using a variety of video effects, filters, and templates.
It also enables you to quickly produce and enhance any fashionable video, including social media clips, YouTube videos, and much more, using an astounding array of video effects, filters, and themes. This essay will discuss the features, functionality, and my view of TunesKit AceMovi Video Editor.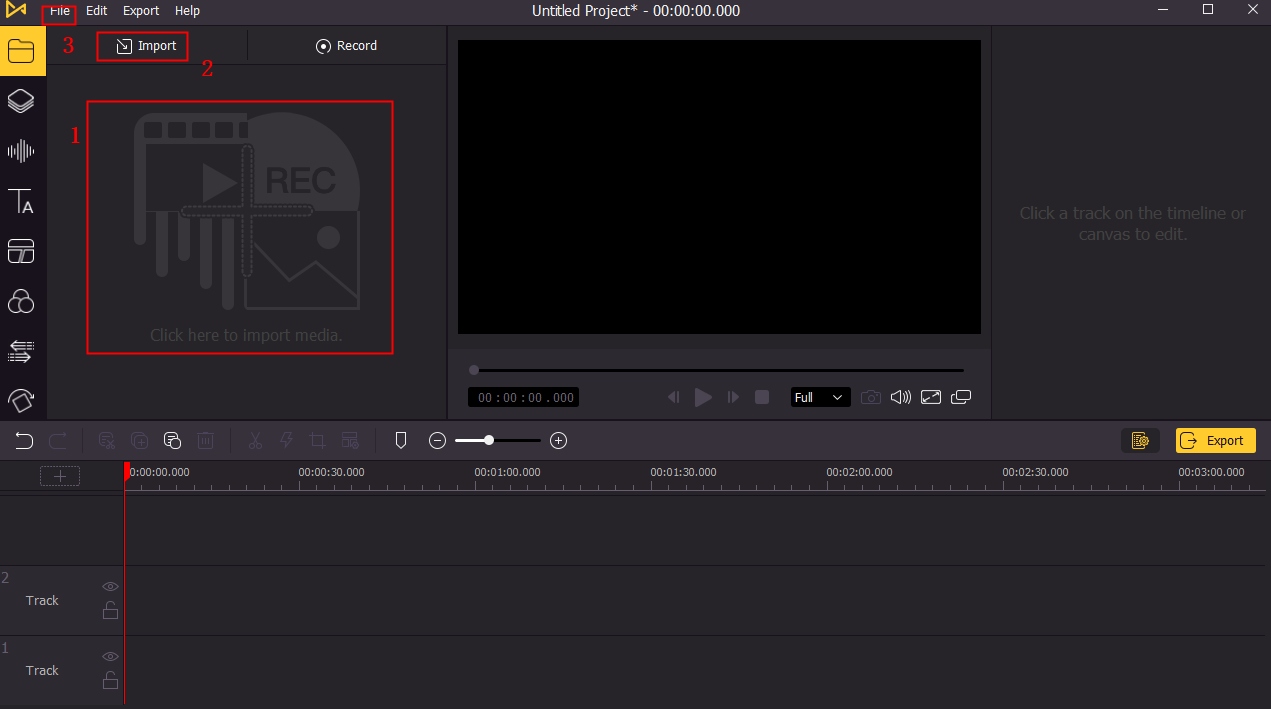 TunesKit AceMovi Video Editor Features
1. Very straightforward and yet quite sophisticated video editing software. With sleek, basic editing tools, create a stunning video and tell your story.
2. Powerful Cropping, splitting, rotating, adjusting the speed, and adding music or text to the video are examples of video editing tools.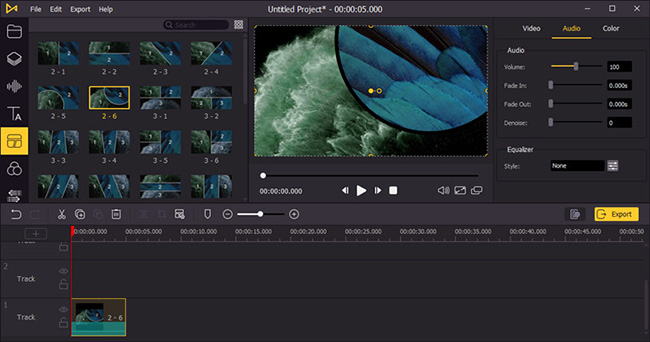 3. Numerous filters are available to improve the video and help you create your masterpiece. Applying a filter is simple; simply drag and drop the desired filter onto the video to apply it.
4. It's simple to create a PIP (Picture in Picture) video to enhance the interactivity. It's as though two or more videos are running concurrently in a single frame.
5. When one video or frame changes to another, the seamless and professional transition enables you to create incredible effects.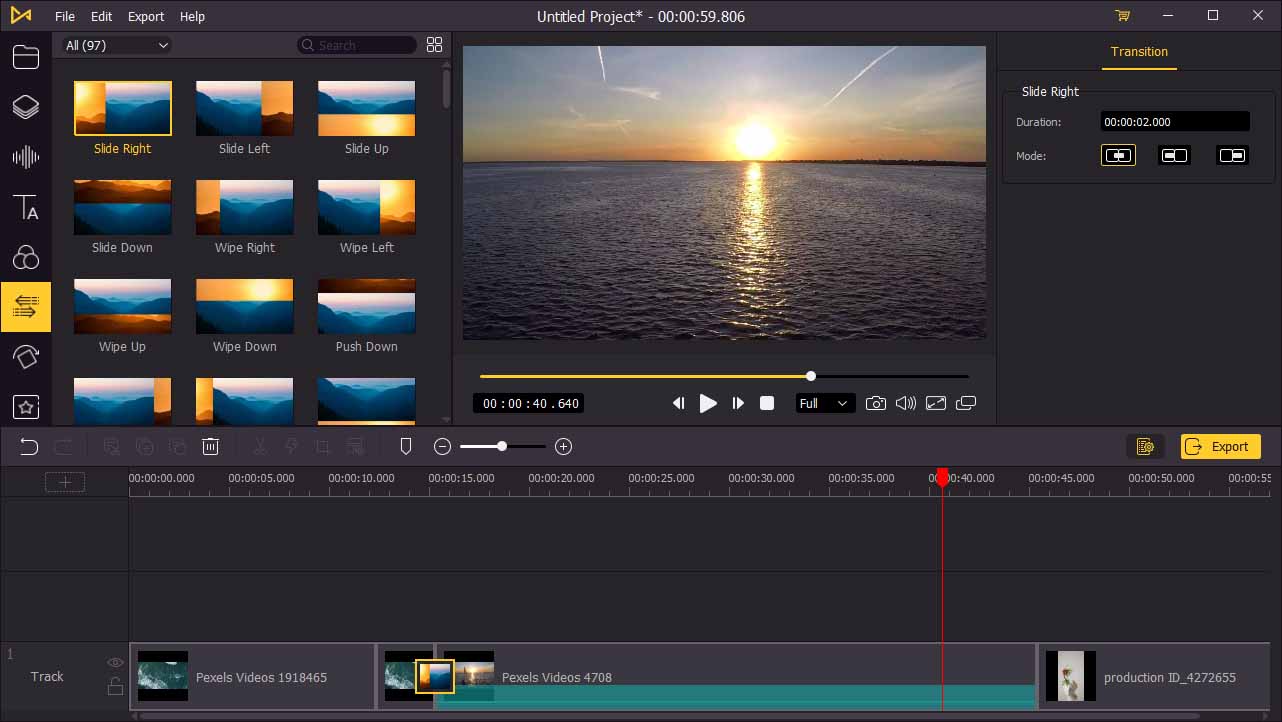 6. Utilize the split-screen capability to combine various videos into a single video. There are numerous prebuilt layouts from which you can choose and add videos.
7. Utilize Keyframing to create bespoke animation effects.
8. Screen Recording functionality allows you to capture your computer's screen to produce How-To Videos, Tutorials, and so on.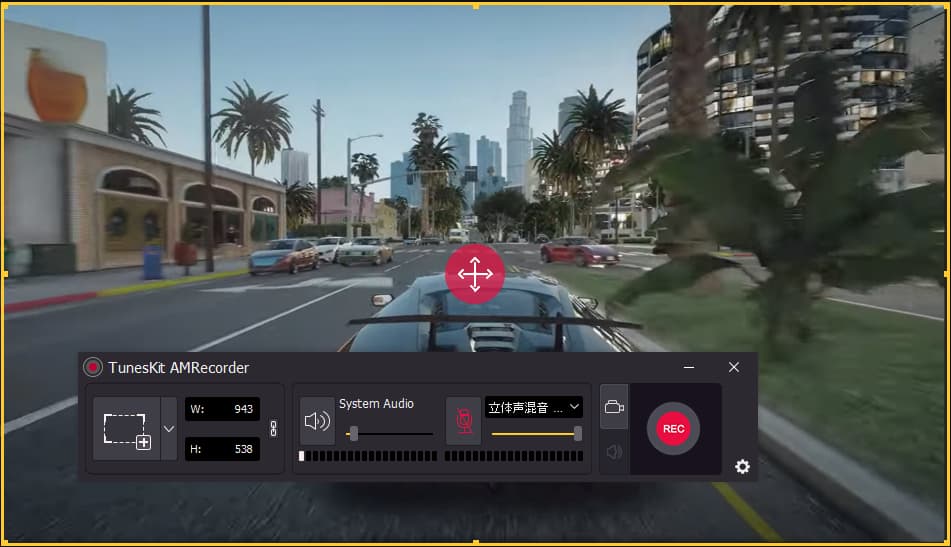 9. Create a slide show utilizing photographs and enhance the narrative with the music of your choice.
10. Supports nearly every type of media file, including MP4, M4V, MOV, MKV, MPG, MP3, and WAV.
11. Compatible with a wide variety of devices, including the iPhone, iPad, Apple TV, Galaxy series, Huawei, Xbox, PSP, and LG TV.
12. The RealTime Preview feature is one of the most interesting features of any video editing application. AceMovi Video Editor comes with a real-time preview of your video; changes you are applying can be seen instantly. This undoubtedly contributes to improving the video editing capability further.
13. Shortcuts on the Keyboard: Create keyboard shortcuts for the tools you use most frequently. This contributes to the acceleration of video editing.
Conclusion
This concludes our comparison of Premiere Pro with HitFilm Express. We understand how intimidating the process of comparing two pieces of software and deciding which to purchase can be. By comparing both, we've taken care of the legwork for you. Now you must proceed to the next step and select your daily commute.