Finding the ideal Video Editing solution for your specific requirements is a difficult undertaking. Utilizing software such as filmora or Adobe Premiere Pro involves considerable thought and examination of critical elements.
To build a name for yourself in a creative industry, it's critical to differentiate your material by engaging a diverse audience. To accomplish this, you must be proficient with video editing tools. However, numerous software programs offer this functionality at a range of rates. Two top-tier software, Filmora X and Adobe Premiere Pro, compete in the same market due to their similar feature sets. However, they are not identical. This post will compare Filmora vs Adobe Premiere Pro, and together we'll evaluate which one is for you.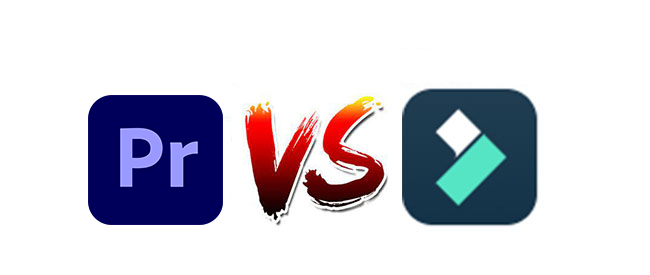 Part 1. Comparison Between Adobe Premiere Pro and Filmora
Filmora Wondershare is one of the best video editing tools created as a one-size-fits-all solution for videographers of all types. It is so simple to use that a short glance at the user guide or any other resource is required to get started. Simultaneously, it can handle the most demanding applications, supporting over 100 video and audio tracks in a single project.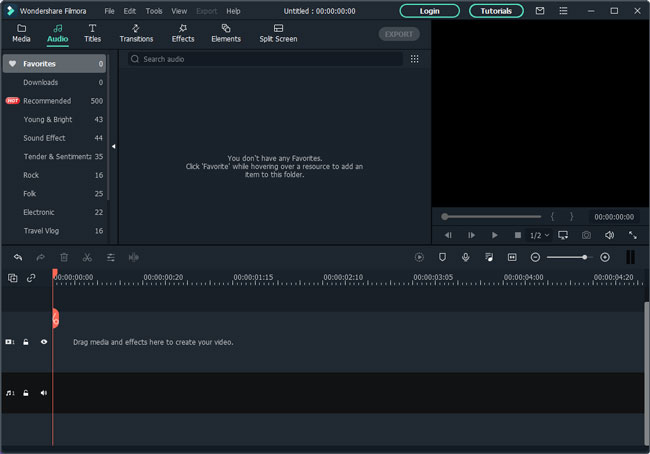 Whereas Adobe Premiere Pro, the professional-grade video editor from the creators of Photoshop and Illustrator, is the go-to choice for power users who don't mind a steep learning curve and want to take advantage of some of the industry's most sophisticated features.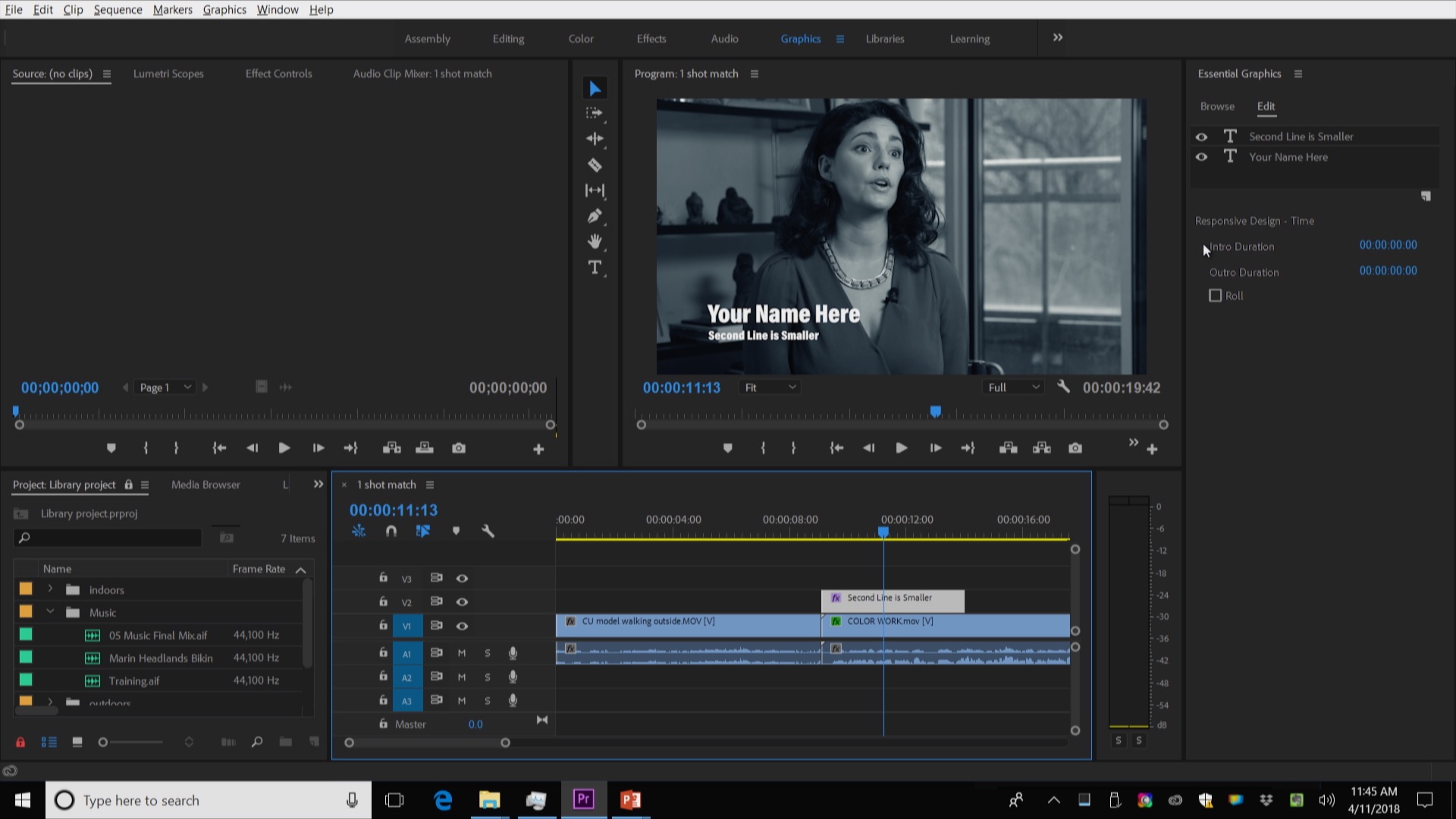 1. Features
The user interface of Filmora is available in the dark or light grey hues and features four editing modes: Action Cam, Full Feature, Instant Cutter, and Easy Mode. While the user interface is intuitive and well-designed in general, it is not optimized for touchscreen devices.
Adobe Premiere Pro features a sophisticated interface divided into multiple panels, each with a distinct function. The interface's color scheme is dark and simple. The overall design is functionally strong, although not as straightforward as Filmora's.
Adobe Premiere Pro enables you to alter your video's brightness, saturation, contrast, and highlights. Additionally, it enables you to alter the tint and color of your video clip using Lumetri's distinctive tool, the Lumetri Color Panel.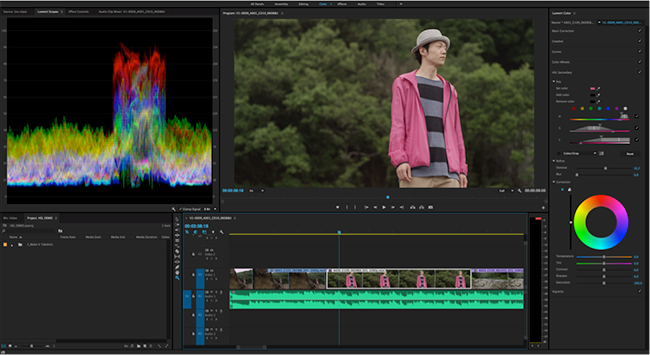 Filmora's Action Cam model includes most of the video editing tools required, including stabilization, noise reduction, and fisheye correction. Additionally, there is a plethora of special effects and filters to pick from, which we will examine next.
Adobe Premiere Pro includes several pre-designed special effects. While these are only a few effects, you may expand your options by purchasing third-party plugins or creating your own using the included tools.
In comparison, Filmora from Wondershare lets you add a plethora of Instagram-like special effects to your video. Additionally, you can tweak and adjust these picture-in-picture effects to fit your visual tastes.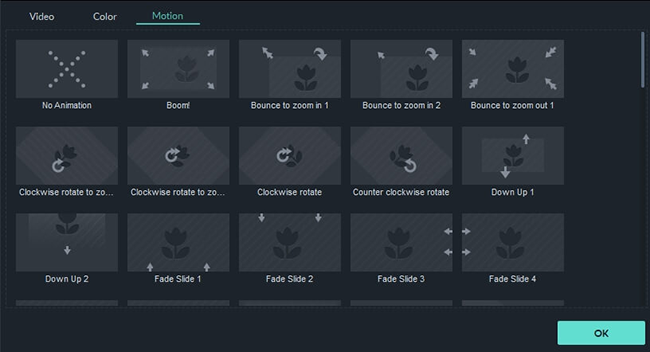 Apart from aesthetic effects, transitions can alter how one section of a video clip flows into another. Adobe Premiere Pro has 38 transitions, while Filmora includes 100. However, Premiere Pro is the only video editing application that allows you to create your transitions.
Filmora comes with a plethora of text templates, each elegantly colored and animated to look professional. Additionally, you can use the Advanced Text Edit option to build custom text templates that you may customize with your colors and animations.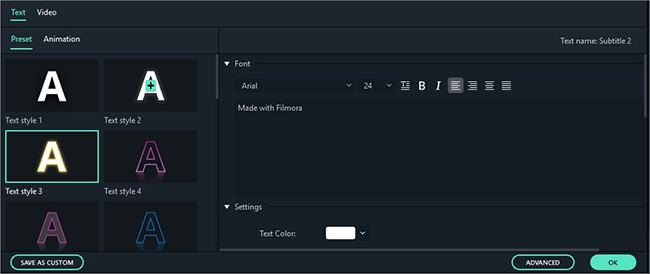 With Adobe Typekit integrated into Adobe Premiere Pro, the options for adding text to your film are limitless. Apart from color and animation, you may also apply shadows and strokes to your text.
Adobe Premiere Pro enables you to add background music and other audio to your video clip while playing in real-time. Additionally, there is an integrated Audio Mixer for editing audio clips.
Filmora comes with 22 pre-designed background tunes, but you may always use one from your computer. Additionally, the built-in Audio Mixer enables you to fine-tune panning and loudness.
2. Usability
Beginners and beginners may make a significant leap forward with Wondershare Filmora X's intuitive and dynamic workspace. It provides a modern yet simple approach for a fluid editing experience. The most frequently used choices are immediately accessible from the main screen. Import your video, drag it into a timeline, and then add effects and transitions. Your video is now prepared for export and sharing.
On the other side, Adobe Premiere Pro delivers a sophisticated minimalist workspace for its users. It has separated various features into distinct panels, each with its function. These numerous characteristics that are not visible to the naked eye are inconvenient for beginning videographers.
In comparison to Premiere Pro, Filmora X provides a more efficient user interface for novices.
3. Advanced Video Editing Options
Both provide a plethora of advanced tools for enhancing the overall storyline of the videos. For instance:
Color Correction

Using Filmora X's incredible editing capabilities, you may apply typical color correction to your video clip, including brightness, saturation, and contrast, among others.
Along with the capabilities described above, Adobe Premier Pro enables you to modify your movie through the use of sliding scales, linear graphs, and color grading.
Split-screen Effect

Filmora X implements the split-screen effect in a simple step-by-step manner. You may preview and select built-in split-screen styles, then simply drag your films into them.
Adobe Premiere Pro, on the other hand, demands a more involved procedure.
4. Performance
Wondershare Filmora 9 requires a processor running at 2GHz and approximately 2GB of RAM (8GB for 4K editing). On the other hand, Adobe Premiere Pro demands an external graphics card with at least 2GB VRAM (4GB for 4K editing). A 64-bit operating system is recommended for video editing software.
Filmora renders at a respectable rate even on mid-range desktop models equipped with integrated graphics processors such as the Intel HD 5000 or later. However, an external graphics card is undoubtedly beneficial. By default, GPU acceleration is disabled. However, it can be enabled in the options.
Adobe Premiere Pro requires the installation of an external graphics card. However, any graphics card in the mid-to-high range will suffice. While Windows performance is quite quick, Mac users have experienced intermittent latencies that can interfere with work.
In general, Filmora requires fewer resources and so performs more quickly than Adobe Premiere Pro.
5. Support
Adobe Premiere Pro has free official support for all Creative Cloud subscribers. There is a phone number and an online chatbox available for your convenience. Additionally, its website has a comprehensive knowledge base with answers to commonly asked issues and an online forum moderated by industry personnel.
Similarly, Filmora by Wondershare includes a rich knowledge library with a FAQ and a comprehensive beginner's guide. There is also a live chat support system, and you may reach their team by dialing the toll-free hotline number.
6. Pricing
A subscription to Adobe Creative Cloud is required to purchase Premiere Pro. This service ranges in price from roughly $20.99 to $52.99 each month, depending on the number of apps included. Wondershare Filmora 9 is significantly less expensive at $39.99 per year for Windows. For a one-time charge of $59.99, you can also acquire the software outright.
Part 2. TunesKit AceMovi - Alternative to Adobe Premiere Pro and Filmora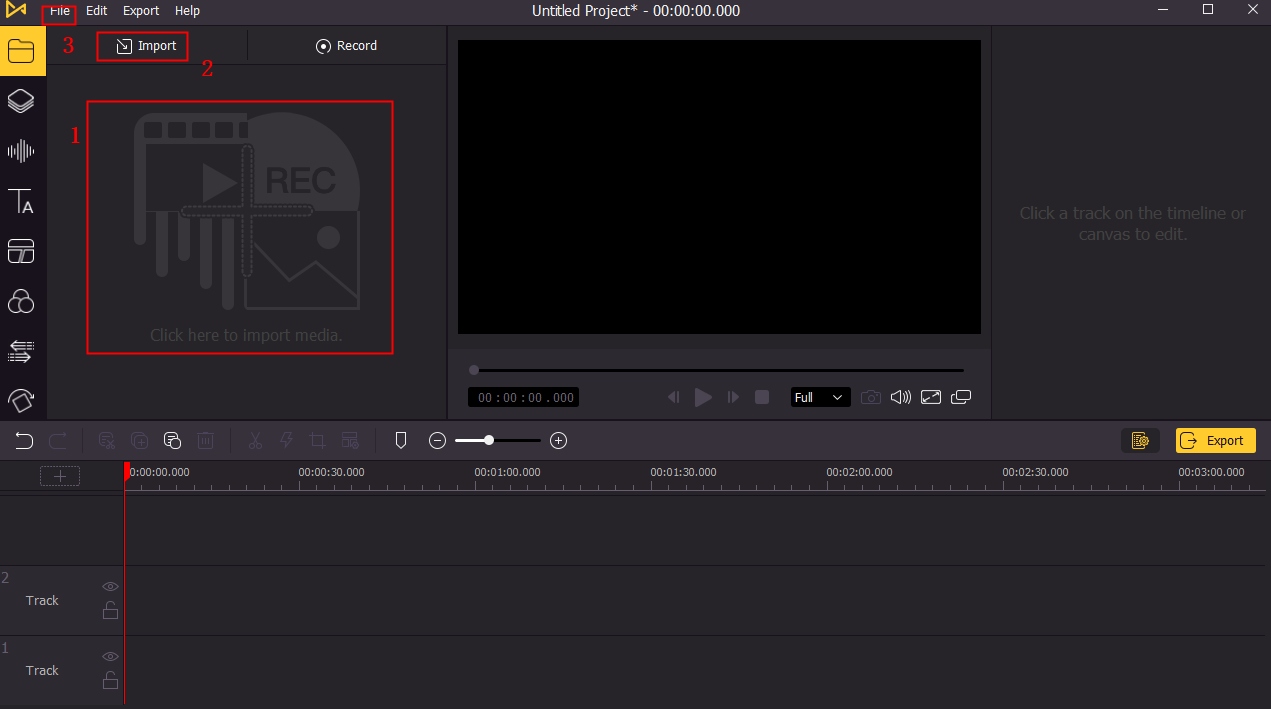 TunesKit AceMovi is the ideal choice for maintaining the video's remarkable quality. The fundamental elements lend a professional appearance to the videos. They are simple to maintain and implement. Once you've gotten your act together, life as a budding videomaker may become rather enjoyable.
AceMovi Video Editor is an amazing video editing application suitable for both novices and professionals due to the inclusion of advanced editor capabilities. It includes a video recorder, a video editor, amazing video transitions, filters, templates, animations, and other features. It enables anyone to produce and enhance stunning films using any video material.
TunesKit AceMovi Video Editor's Key Features
1. Support for importing files in all popular media file formats.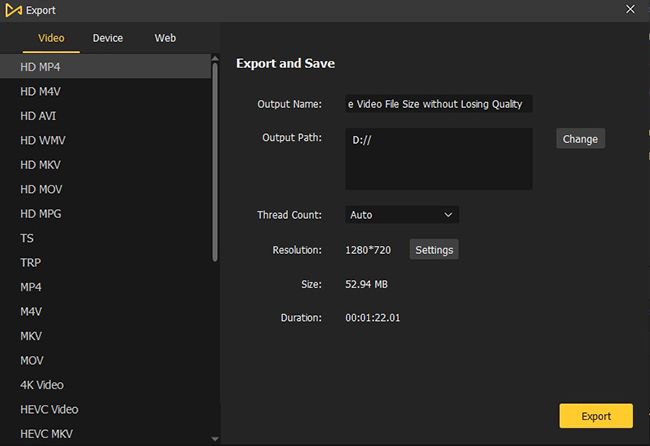 2. Capture the screen in a variety of resolutions.
3. Support basic video editing functions such as cropping, rotating and splitting.
4. Video effects, filters, animations, and transitions of the highest quality.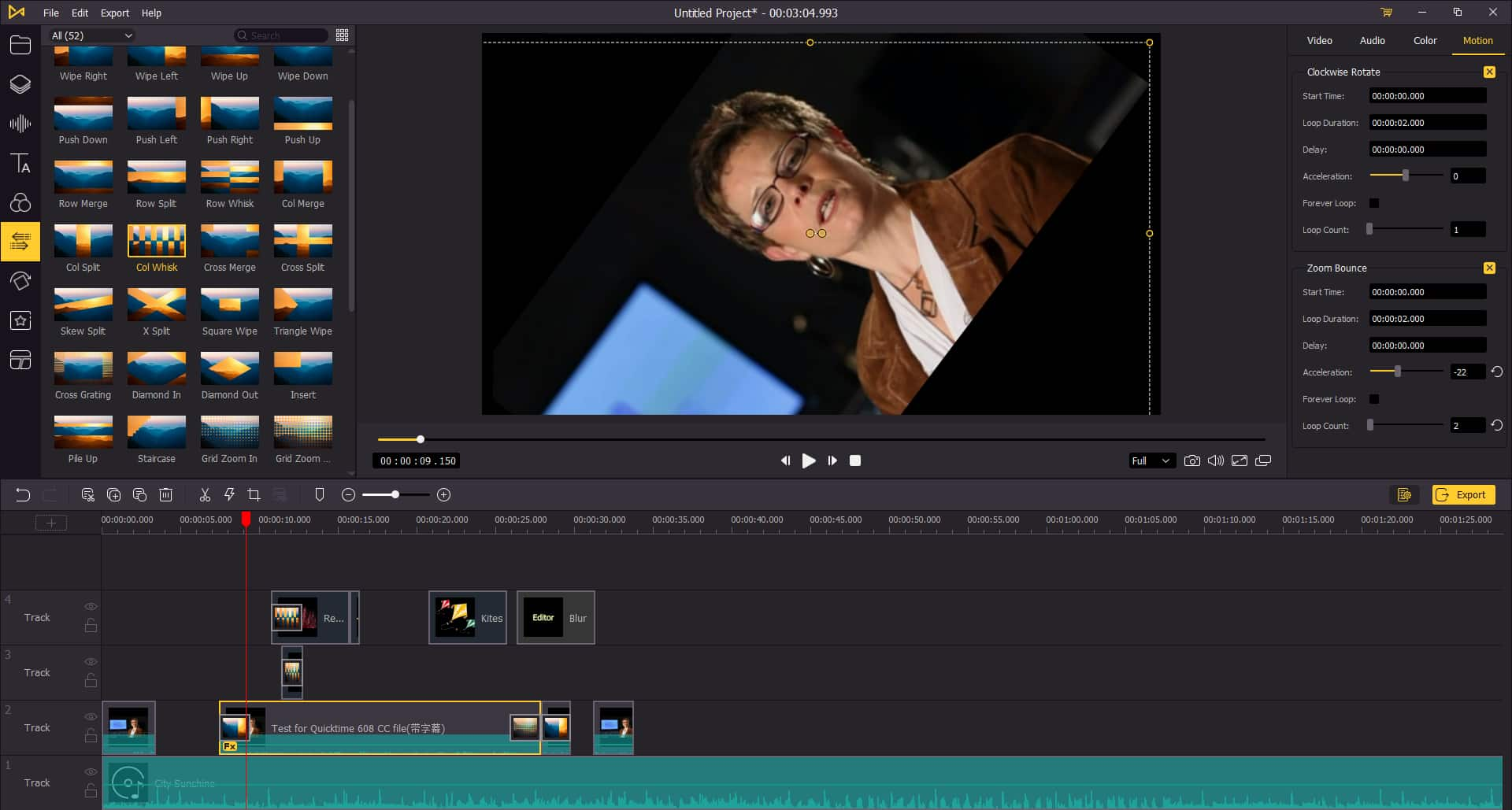 5. Customize videos by adding text, titles, stickers, and music tracks.
6. Millions of dollars in assets and resources.
7. Adjust equalization and sound effect settings.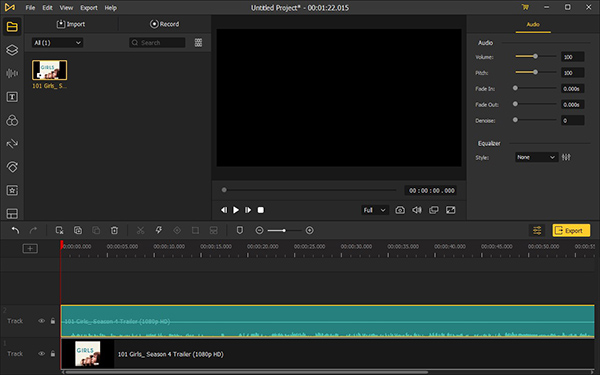 8. Export and share finished video to social media platforms.
9. Real-time preview of edited video.
Conclusion
Premiere Pro is the high industry standard for video editing, whereas Filmora is a far more approachable editor with a significantly smaller learning curve. Premiere Pro is utilized by millions of professional editors worldwide, while beginners primarily use Filmora.
While these two editing platforms appear to be comparable on the surface, their functionality is rather different. Additionally, they appeal to distinct areas of editing skill and customer bases. Premiere Pro, for example, is a more professional editing tool that caters to more expert editors. In comparison, Filmora is a more beginner-friendly platform better suited to beginning editors and those wishing to perform more straightforward edits.
Premiere Pro is the clear winner between the two platforms. The effects are superior, the color correction tools are more comprehensive, and the UI is more geared toward advanced features and professional editing.