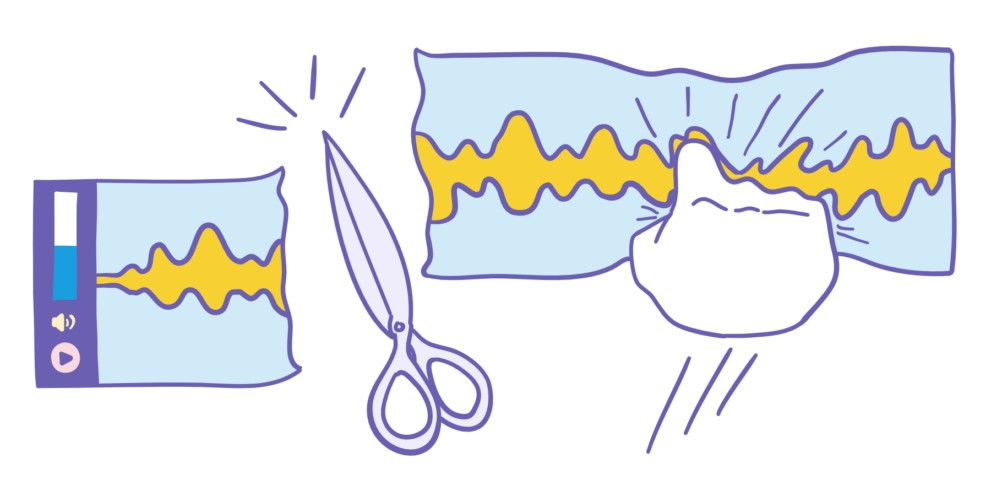 Audio is a very important form of media, and it plays an important role in the media industry. The movies and the videos need audio as it is a crucial part of them. Audio adds so much power to the video. The music industry is one of the most famous forms of media that is listened to all over the world by millions of people. Music has the power to change the mood of anyone.
Sometimes, you may want to extract some certain sound or a piece of music from the video. In this article, we are going to introduce the top 7 best free audio editors online that allow you to extract the audio from video files that you can later use free audio editor online according to your own personal preference.
Best 7 FREE Online Audio Editors
1. TwistedWave Audio Editor
It is perhaps the most well-known free audio editor online no download that can be contrasted with the highlights of paid iOS and MAC sound-altering apparatuses. With features like normalizing, intensifying, speed, pitch, and then some, the TwistedWave sound manager free release upholds five minutes brief snippets and imports your documents in mono.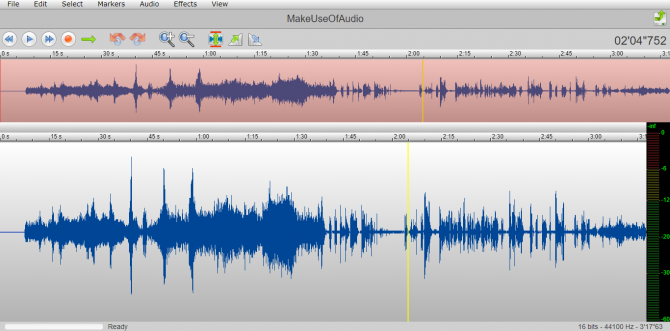 Pros:
1. Is available on the Chrome browser.
2. Rhythm and pitch can also be adjusted.

Cons:
1. It is outdated.
2. Don't get frequent updates.
2. Sodaphonic
The next audio editor on our list is Sodaphonic. It is simple yet a powerful best free online audio editor that allows you to perform basic operations on audio files. It allows you to import audio files with different formats such as MP3 and OGG, and then you can easily perform audio editing operations such as trim, cut, paste, delete, etc. It has other built-in features such as fade-in and fade-out that allow you to fade the music as it ends or begins. These small features enhance the overall user experience. It also supports Dropbox, and you can easily import the audio files from your Dropbox to Sodaphonic software.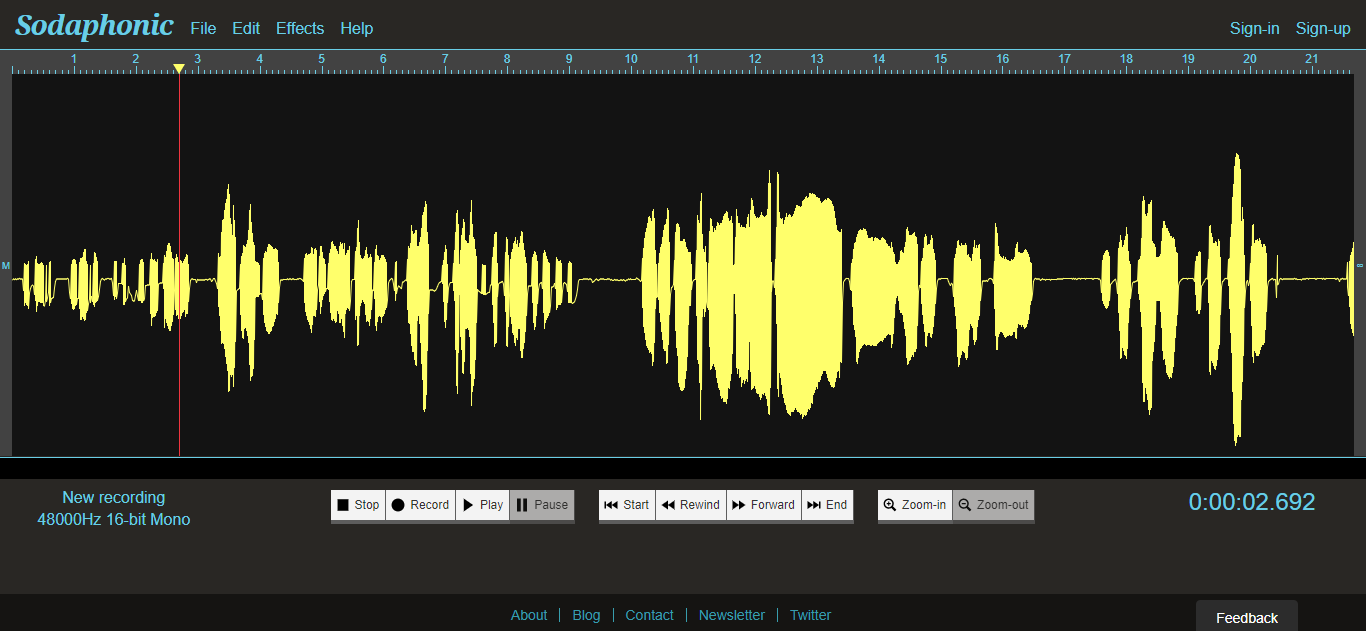 Pros:
1. Supports multiple audio formats.
2. Has built-in effects and features.

Cons:
1. Is not available on the older version of windows.
3. Hya-Wave
Hya-Wave is the third audio editor on our list. It is one of the most famous free audio editors on our list. It has an intuitive and simple interface that allows even beginners to use the audio editor easily. You can easily add the audio files to the audio editor by simply adding the audio files from the local storage or by recording from the website. It can perform all the basic audio editing actions but can also perform other tasks. It has 18 built-in boast filters that allow you to enhance the audio performance.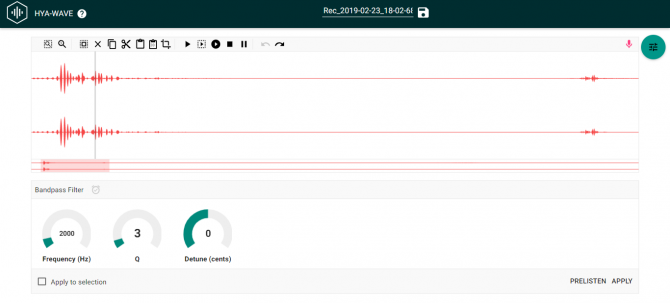 Pros:
1. Has a built-in recorder.
2. Beginner user-friendly.
3. It has about 18 boasts filters.
Cons:
1. It has a lot of glitches.
4. Soundation
Soundation is a feature-rich audio editor that is on our run down. Soundation is one of the few audio editors that have an online multi-track audio editor, unlike other editors on our list. It has a very interesting and attractive interface that allows you to have an excellent user experience. Now we are going to explain some of the pros and cons of this editor.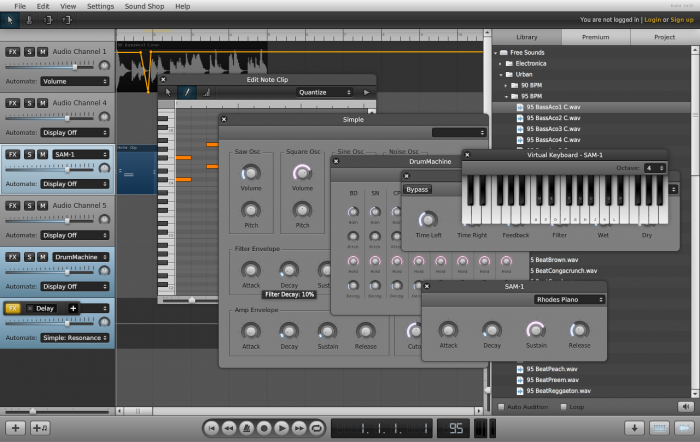 Pros:
1. Has the most amount of features for an audio editor.
2. Has one of the easiest interfaces.
Cons:
1. It is expensive to buy the paid version.
5. Audio Cutter Pro
The next audio editor on our list is Audio Cutter Pro. It is one of the most simple user interfaces on this whole list. You can easily edit audio files by using simple built-in features. It also allows you to import the audio files from Dropbox and Google Drive.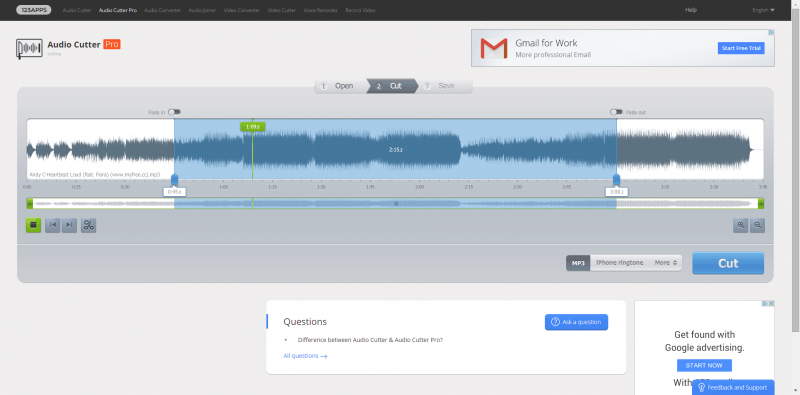 Pros:
1. Allows you to import from both Dropbox and Google Drive.
2. Is user-friendly even for beginners.
Cons:
1. Does not have built-in presets.
2. Does not work on the older version of windows.
6. Bear Audio Tool
Bear Audio Tool is an HTML5-based supervisor that can alter records straightforwardly from your local storage of the computer. Bear Audio satisfies all the nuts and bolts of a sound manager. You can manage, cut, and revise cuts, just as apply impacts like pitch, quiet, or blur. Be that as it may, where Bear Audio Tool truly sparkles is its wide scope of import alternatives.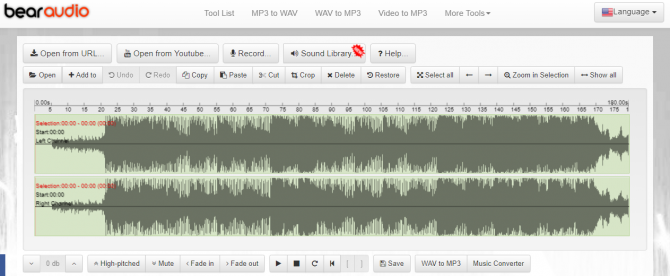 Pros:
1. Has all the built-in editing feature and extra features.
2. Can import easily.
Cons:
1. Has a very difficult interface.
2. Is full of glitches.
7. Beautiful Audio Editor
This audio editor is the last audio editor on our list. It is available on Chrome and Firefox. You can easily edit audio files from your computer. You can duplicate, trim, cut, and delete different sections of the audio files. Now you can see the pros and cons of this audio editor.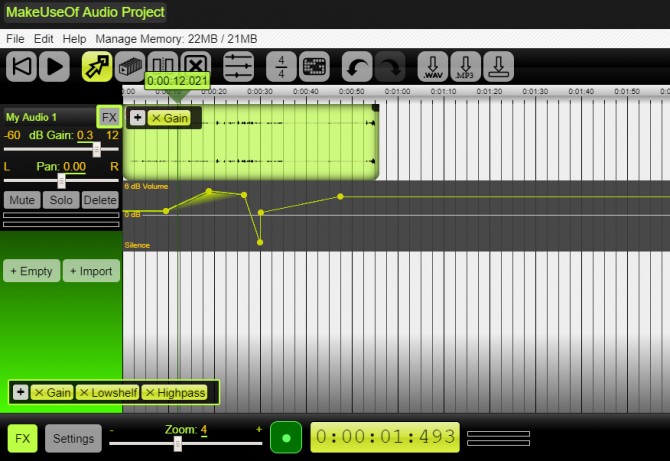 Pros:
1. Has an intuitive and simple interface.
2. Is available on both Google Chrome and Firefox.
3. Easy to understand and use.
Cons:
1. Looks outdated.
2. Has a lot of glitches.
Extra Tips
Now that you know about the top 7 audio editors, we are going to introduce an app that is considered one of the best and feature-rich audio editors. The name of the app is TunesKit AceMovi Audio editor. TunesKit AceMovi is the first and no doubt the best free sound altering programming on windows 10 and Mac on this once-over that grants you to modify the captivating video. It is a dedicated video editor, but you can use it for the audio files as well. It moreover allows you to perform crucial sound adjusting tasks with no issue. TunesKit AceMovi has an immense natural library of basic presets, which simplifies it for the customer to advance some marvelous results without various endeavors.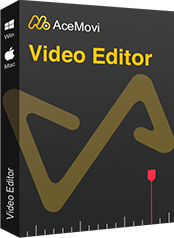 TunesKit AceMovi Video Editor
Security Verified. 5,481,347 people have downloaded it.
Best easy-to-use non-linear video editor for beginners
Make and enhance videos with basic and advanced editing features
A wealth of filters, transitions, PIP, sound effects, text, templates etc.
Flexible and numerious output options including format, device, social platform
Conclusion
Audio is a great source of entertainment. Audio is such a huge part of our life, and it is used in movies. Audio plays an important role when it comes to movies. Now, after reading this article, you will be able to find your desired best audio editor from the list of the top 7 best audio editors. But later in this article, we also discussed another important audio editor called TunesKit AceMovi. After reading this article, you will easily be able to choose the desired audio editor.