Due to increasing globalization, more and more people are looking forward to learning remote skills on video and audio software so that they can bring perfection to their work. Let's suppose that you are a content creator and are looking forward to easy-to-use software to sync audio and video. In that case, it is important that you learn and develop your skills with such tools. Through this, your audience will be able to enjoy the content you produce that includes special filters, transitions, and effects.
The best video and audio sync software is the one that perfectly edits your video without losing the quality of the video and audio. To make the search for such software easy for you, we have mentioned below the 5 best programs, which are worth a try.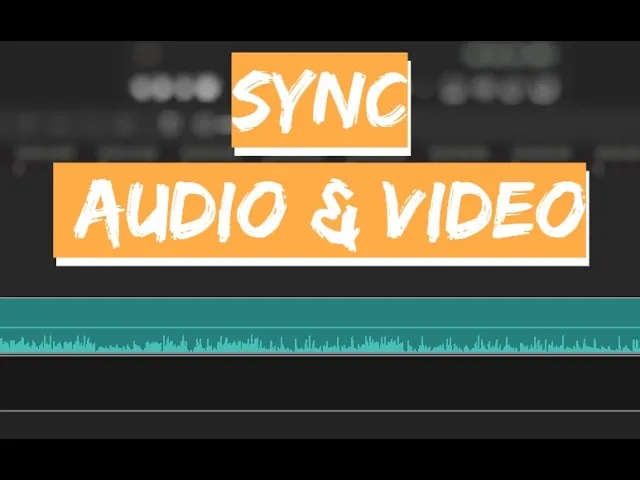 1. TunesKit AceMovi – Easy to use
Are you editing a content creation video for a client and want a software that provides advanced and professional options? One of the best video and audio sync software, editing through TunesKit AceMovi Video Editor will make your life easier. The TunesKit AceMovi software allows all basic editing for videos such as rotation, cropping, merging, text, and speed of the video.
With its advanced features, you will be able to edit your audio and video in sync like a pro without putting in much effort and time. More of its features include enhancing your video, flexible customizations, along with letting you record audio and record on the software itself.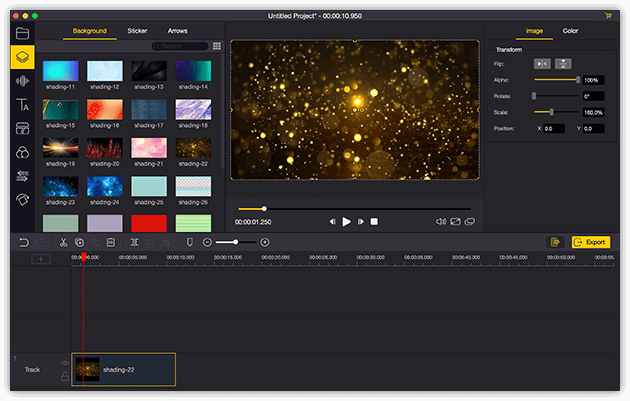 Pros:
Easy video editing
Offers multiple features
It can be used on any device
Multiple format options
Video Tutorial: How to Sync Audio and Video
2. Premiere Pro – Professional Video and Audio Editing
Want a software that offers the best features for editing? Having amazing software to sync audio and video is something that every editor dreams of. This is why we bring you Premier Pro, which is the second on our list, because who isn't aware of Adobe software? Through Premier Pro, you will be able to create professional and high-quality videos with clear audio.
A favorite amongst students and teachers alike, Premiere Pro allows you to edit your videos with ease by the use of innovative tools. The software is also great for editing footage in all kinds of formats as it lets you render your work the way you want to.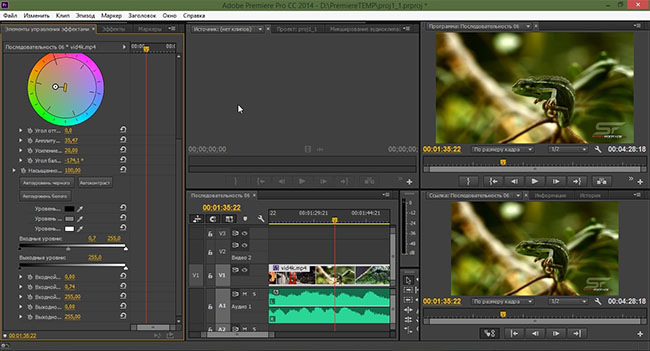 Pros:
Creates fast video content
Provides access to 20+ applications
Ideal for trimming and arranging clips
Produces high-quality video
Cons:
Subscription-based software
Requires strong computer specifications
3. Final Cut Pro – High-Performance Editing
Final Cut Pro is a sync audio and video software designed by Apple. It works as an editor for complex projects without worrying about the complicated user interface. It allows users to experience an improved workflow. And it is video editing software along with motion graphics, color grading, right delivery, and next-level professional features. If you're looking for maximum portability and performance, then the Final Cut Pro can be a good choice. It promises maximum portability and amazing resolution on 4k and 8k projects.
Furthermore, it automatically crops your video to the desired size. It also allows you to make audio adjustments to individual and whole clips depending on your requirements. As software to sync audio and video, it lets you experiment with your edits, whether it is audio or video files.
Pros:
Multi-camera editing
Advanced color grading
2D and 3D motion graphics
Improved workflow
Cons:
Doesn't support previous versions
Higher subscription costs
4. DaVinci Resolve – High-End Editing
Part of the list of best video and audio sync software, DaVinci Resolve is popular among professionals for being feature-rich, allowing high-end video and audio editing, and the best color grading. It doesn't matter if you're using DaVinci for the first time as it has smart edit tools which offer fast sound editing and clip adjustments for the video however you like it. The software offers clip adjustments, waveform editing, professional mixing, and much more. All of the DaVinci features are just a click away for you to explore and make good use of. It helps you edit high-resolution footage without disturbing the pixels and has incredible levels of precision to offer.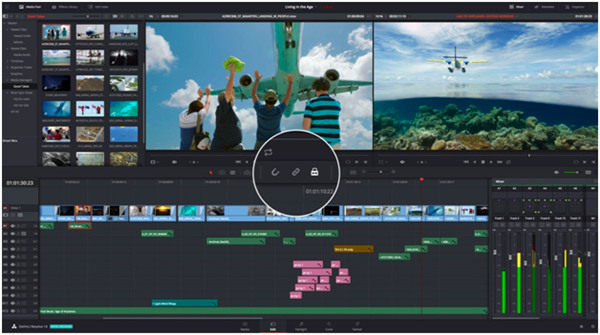 Pros:
User-friendly interface
Easy to adjust settings
Amazing features to choose from
High-quality video and audio edits
Cons:
Issues with exporting work
The paid version has more features
5. iMovie – Hassle-free Editing
In search of the best software to sync audio and video so that your edits are less time-consuming and don't drain all of your energy? Give a try to the iMovie software by Apple, which promises to be the best video editing software by turning your videos into magic. Available on both IOS and MacOS, it provides stunning resolution and audio when editing clips and videos.
It provides extra-special effects, high-fidelity filters, and easy cutting and transformation options so that you can come up with amazingly edited videos. It has some useful commands and automatic features, making this software a must-have for all your video and audio editing needs.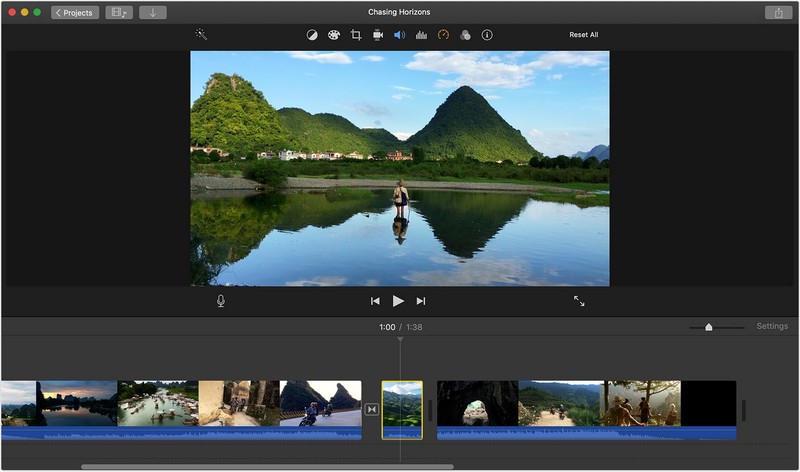 Pros:
Supports 4k videos
Can edit on iPhone, Ipad, and Mac
Multiple customizable features
It helps make easy cuts
Cons:
Works on Apple devices only
Offers basic editing
Which one to pick?
Finding the best software to sync audio and video can be a tricky and challenging task if you're new to editing software. While it takes a lot of practice, time, and energy to become good at editing, a useful tool helps make editing easier and less time-consuming.
When finalizing a good video editing software, make sure that you go through the features, pros, cons, and packages it offers. If you're working in the professional field, then we recommend you to choose a software that is used by professionals. If you are in search of basics, then we have provided enough options above which you can choose from such as TunesKit AceMovi. This one is perfect for beginners and intermediate users, thanks to its simple and clear interface. Plus, it can also offer you numerous powerful editing features, fulfilling your requirements.