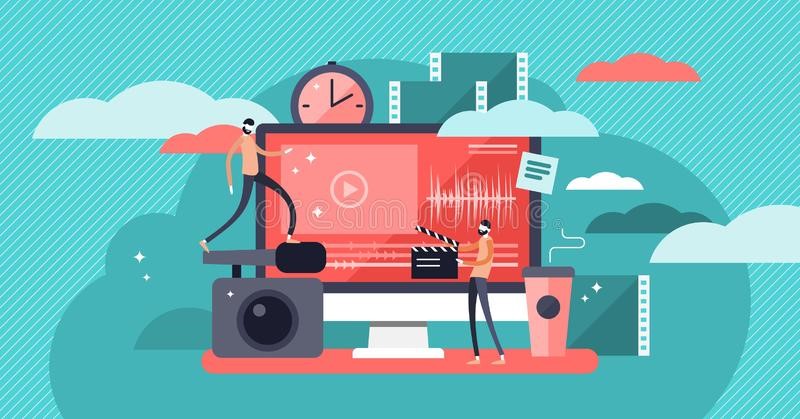 In such a short video-oriented era, most people are fan of video and desire to create or edit a video by themselves. The tendency can be explained by not only the fact that short video is taking the world by storm, but that video helps people remember their impressive moments. After all, we often forget some memories as time goes by. Hence, this is what kind of roles video editing software plays. If you are video editing beginners, this article will open a new window for you. Some people may believe that only those professionals need to download this kind of software. I' d like to say that it is the software can enable you to learn video editing quicker than resorting to related manuals first. Here is several best video editing software for beginners. Users are able to find the best one according to the following message.
What Should Beginners Do First?
This part would like to introduce some tips for beginners before selecting and downloading a suitable software:
Confirming your main purposes
When it comes to video dealing skills, video can be cut, edited or recorded. Accordingly, there are video cutting, recording and editing software for you. If you simply wish to cut or trim the duration of a video, a video cutter is a better choice. But if you want to enjoy more, video editor can be a boon by combining the functions of trimming, editing and recording. Before downloading a video editing software for beginner, it is necessary and critical to figure out what kind of effect you want to realize.
Learning some common terms
This section will not tell you that beginners must be an expert in terms of video technologies. What they need is just to know some common functions of video editor and what results they can deliver. Generally speaking, video editing software works well by several parts, including trimming the duration and adjusting the size and position of video images, recording and create a new video, joining several videos, and adding special effects. In terms of cutting or recording, video editing software in the market are similar. The main difference lies in the usage of special effects. The special effects such software can offer often consist of filters, transitions, animation, picture-in-picture, split screen, background music, etc.
Other features beginners should look for
1. Does it free? Usually, most video editors have its free version. The difference lies in some apps' limited functions in its free trial version. Or users can only use its free version within 15 days or a month.
2. What formats or devices it supports? Can it use the footage from your local files without converting? Can it export to the places you want to share your finished footage?
3. Now that you may be a beginner, then you' d better consider whether its interface is user-friendly or easy to use. Less is more. Actually, having complex and sophisticated functions may be counterproductive.
Three Best Video Editing Software for Beginners
With the right free video editing software, you can create a fine and pleasing video on your own. If only for usual requirements for editing and adjusting video, all beginners can be helped by the following software. The three software are free video editors that not only come with the most basic yet necessary tools, but also boast powerful features. However, not all video editors must have the same viewers. They have their own distinctive features and qualities.
Next, three best free editing software for beginners are listed: TunesKit AceMovi Video Editor, Wondershare Filmora and Movavi Video Editor.
TunesKit AceMovi
Thanks to its intuitive and easy-to-use interface, TunesKit AceMovi is a tool for everyone, especially a video editor for beginners. On top of its home page, users can find the usual button for editing and exporting, while on the left side, buttons for adding special effects are displayed. It is multifunctional with a great variety of special effects. After editing, it can deliver satisfying results to common users. Of course, the edited files can be output at a fast speed. Also, it supports various formats and devices as well as both Window and Mac systems. Therefore, whether you are Window or Mac users, you do not need to worry about the system compatibility.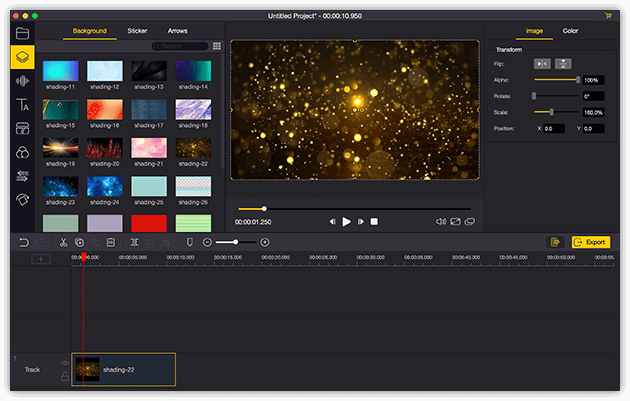 Pros:
• Free trial version without any limit;
• Suitable for video editing beginner;
• Powerful editing functions, such as splitting or cutting; adjusting size, duration, position and resolution; adding special effects of stickers, filters, transitions, split screen, background music and subtexts;
• Additional function of video screening;
• Supporting both Windows and Mac; and various exporting formats including MP4, M4V, MOV, AVI, etc;
• Editing and export video files at a fast speed;
Cons:
• Only English UI available.
Price: $19.95/month; $39.95/year; $59.95/lifetime
Wondershare Filmora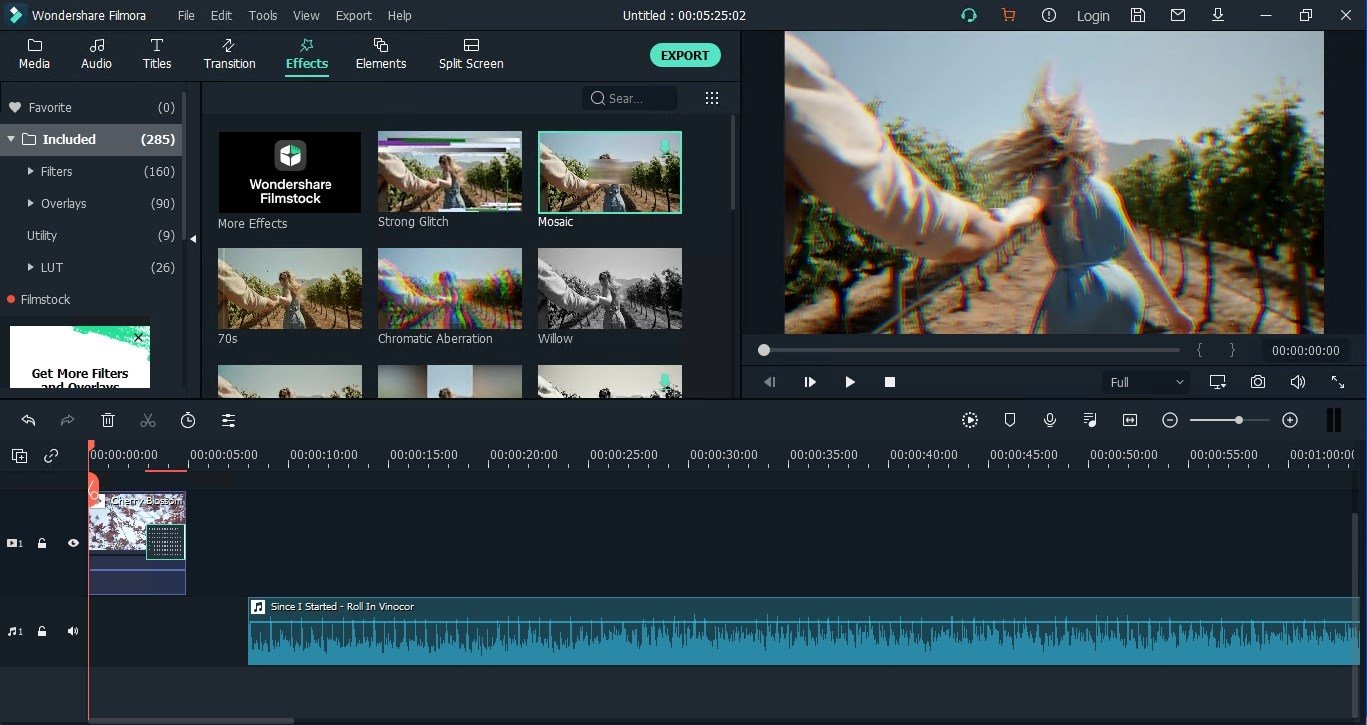 Filmora is also a creative video editor for beginners. It is designed to produce high-quality results. Through the following interface, users can learn its main functions.
Pros:
• Multi-functional and easy-to-use;
• Full of special effects like filters and transitions;
• Additional function of video screening;
• Supporting both Windows and Mac;
Cons:
• Free trial version with limited functions, such as exporting footage 10 times with a Filmora logo and 14 days free trial of animation tools;
• Pop-up ads in its interface;
• if enjoying more filters or transitions, the additional step to download more from its official website;
Price: $39.99/Year (Subscription Plan); $69.99/one-time (Perpetual Plan); $99.87/Year (Bundle Subscription Plan)
Movavi Video Editor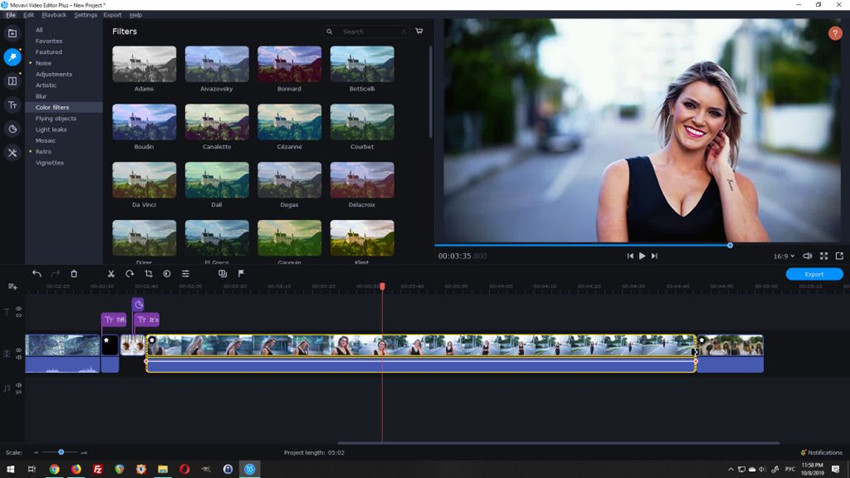 Movavi is another good video editing software for beginners. It is an intuitive yet powerful tool for everyone. It is a good choice if you want to add other contents to your work.
Pros:
• Intuitive and easy-to-use;
• Editing at a fast speed and an efficient way;
• Diverse library of special effects like filters and transitions;
• Supporting both Windows and Mac;
Cons:
• In terms of more filters or stickers, additional subscriptions or purchase from its website are required;
• Lacking background music or audio effects;
• Free trial version with limited functions;
Price: $39.95/year; $59.95/lifetime
Comparison
Based on the information discussed above, we can conclude:
| | | | |
| --- | --- | --- | --- |
| | TunesKit AceMovi | Wondershare Filmora | Movavi |
| Price | Cheaper (three options) | More expensive (three options) | Cheaper (two options) |
| Limitation of free trial version | Less | More | More |
| Supported system | Mac & Windows | Mac & Windows | Mac & Windows |
| Basic editing | Yes | Yes | Yes |
| Download more special effects from websites | No | Yes | Yes |
| Ease of use | Very ease | More complex | Ease |
| Target user | Beginners | Beginners & Professionals | Beginners |
Final Words
In a word, the interfaces of the video editing software for beginners are clear and easy-to-use, and they will allow you to have a rich experience. However, everything is different. The same is true for the software. According to the information described, user can clearly know which software is more suitable for them. Let' s start the editing travel, and hope this article will be rich in video editing tips for beginners.