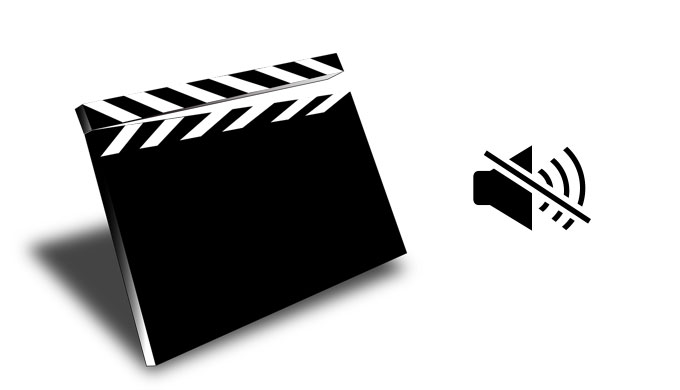 Hello. I was asked if I could remove audio from a video. I know I can lower it's volume to mute it but I would like it if the MP3 attached to it was gone altogether. Is this possible? The audio needs to be non recoverable
It happens that when you get an amazing video from elsewhere but the audio is just not quite match. And then you might want to remove the audio from the video and get the pure video. It sounds quite hard to do that because there could be a whole lot of sounds in a video, but it's actually quite easy and you can do it without any video editing knowledge.
In the following parts, I'm going to show you how to remove audio track from video on different programs and online websites.
Remove Audio from Video in TunesKit AceMovi
There're a bunch of software you can use to remove audio from video, but first, I'm going to show you the newly released video editor TunesKit AceMovi which can make your video editing easier than ever.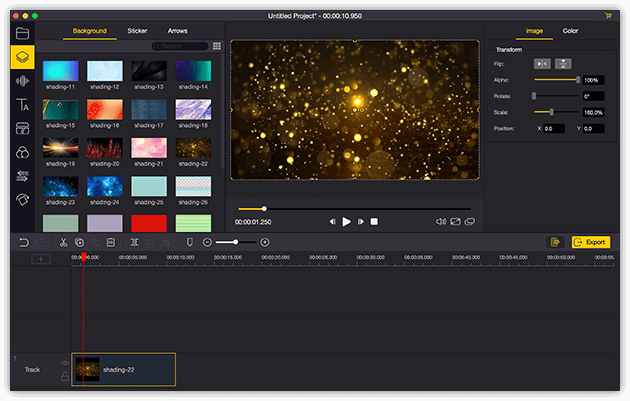 TunesKit AceMovi is a one-stop video editor that provides multiple effects and transitions. It comes with a screen recorder which can record images as well as the sound coming out of your computer.
As a comprehensive video editor, AceMovi is embedded with features like split screen, filters, animations, texts, and music library. You can find most of the things that needed to edit a video in this software.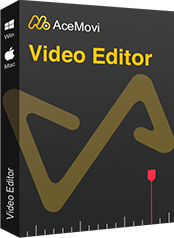 TunesKit AceMovi Video Editor
Security Verified. 5,481,347 people have downloaded it.
Best easy-to-use non-linear video editor for beginners
Basic and advanced features that make your video better
Multiple filters, transitions, background music, sound effects, text, templates etc.
Various output options to choose from format, device, social platform
Remove audio from video without any quality loss
Here's how to remove audio from video in TunesKit AceMovi:
1. Download TunesKit AceMovi and launch it.
2. Drag the video file to AceMovi's timeline.
3. Right-click the video track, then click Detach Audio.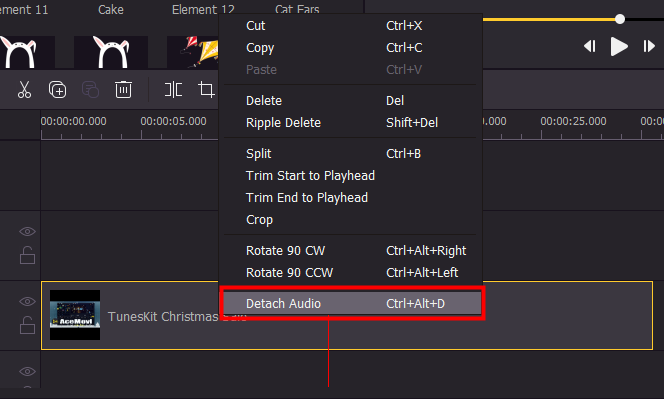 4. An audio track will be added to the timeline, just right-click the track and then click Delete. The audio track will be deleted.
5. Go to Export on the top menu, then click Export Video. Follow the instructions to set up your export settings, then export your video. The exported video will have no sound.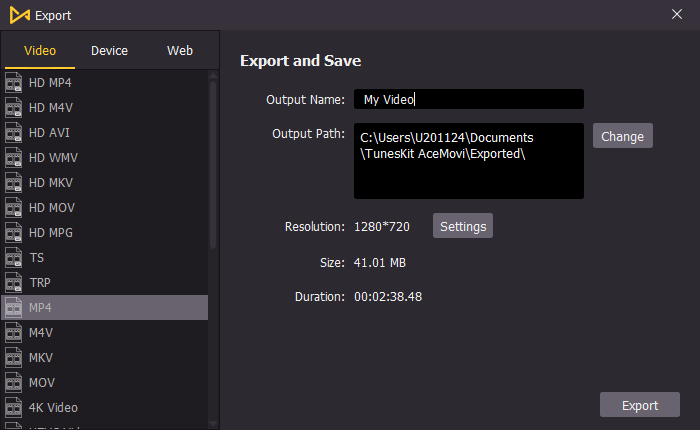 How to Remove Audio from Video in Premiere Pro
Premiere Pro is a professional video editing software that used by people all around the world. And of course removing audio from video is not a big deal for Premiere Pro, here is how to do it:
1. Open Premiere Pro on your computer, click New Project, then click OK.
2. Drag your video to the timeline.
3. When you add the video that has sound to the timeline, you'll see two tracks. One is the video and the other one is audio, and they usually are linked. Before you delete the audio, you'll have to unlink the video and audio.
4. Right-click on the track, and then click Unlink.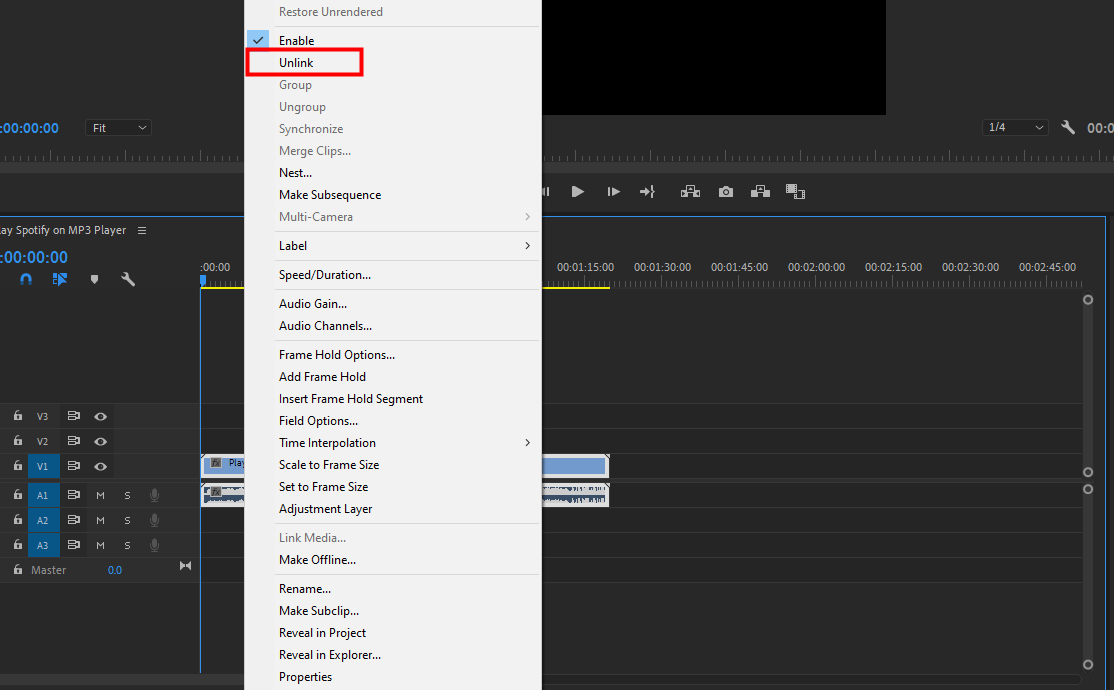 5. Click on the audio track and press the Delete button on your keyboard to delete the track. Or you can right-click the audio track and then click Clear.
6. Now the audio has been removed, go to File > Export > Media > Export to get the video file. The exported video will no longer have the audio.
How to Remove Audio from Video Online
There're a bunch of websites you can find online that can remove audio from your video for free. All you need to do is to upload your video and select the remove audio feature, a while later then you'll get your video back with no audio. Like the clideo from www.clideo.com/mute-video, you can add your video file and this tool will automatically remove the sound from your video.
This method is most convenient one but also the most risky one. Because you'll never know what these websites are going to do with your video and the audio that has been removed. If there's important information in your video, this is the least recommended way to remove audio from your video.
Bonus Tips: How to Remove Audio from YouTube Video?
Before you mute the audio from YouTube video, you'll have to download the video first. If you don't know how to download YouTube Videos yet, check out the link below to learn:
See Also: 3 Methods to Download YouTube Video Losslessly
After downloading the video from YouTube, you can treat it as the usual video. Of course, you can add it to TunesKit AceMovi and do the steps above to remove the audio from YouTube video.
Video Tutorial: How to Remove Audio from Video
In the following video guide, you can see clearly how to use TunesKit AceMovi to remove audio from video files step by step. Or, you can also use the online tool to do that, but it will export the video with watermark.
Final Verdict
You can remove audio from video in TunesKit AceMovi, Premiere Pro and online. And the online method is the least recommended one because it can possibly put your information at risk. And in Premiere, you'll need more patience to download and learn the basic operation of the software. While on TunesKit AceMovi, you can safely and easily remove audio from your video within a few steps. And the good news is AceMovi is now free on TunesKit Christmas sale, you definitely don't want to miss this out.