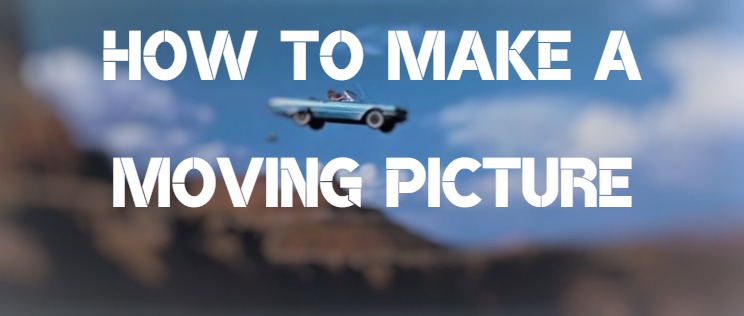 Have you ever thought about giving life to a still photo? Well this is absolutely accessible for almost everyone. Thanks to the technology, you can now make a moving picture easily on your computer.
There're several ways to make your pictures move. Apply an animation, add an animated text or stickers, user a moving background…all these elements and effects bring life to your photo and you'll have a blast making it.
By the end of this article, you'll learn how to make a moving image on your computer.
How to Create A Moving Photo
In this part, I'm going to show you the step-by-step tutorial to make a moving picture. Before you get started, make sure that you have prepared all the pictures you want to edit on your computer. And to make a moving picture on your computer, you'll need a software that can load still pictures and animated videos.
TunesKit AceMovi is the best choice for this job. You can load as many pictures, GIFs or Videos in this tool and edit them right away on the timeline. With an abundance of animated texts, effects, transitions and animations, you can easily make a moving picture within this software.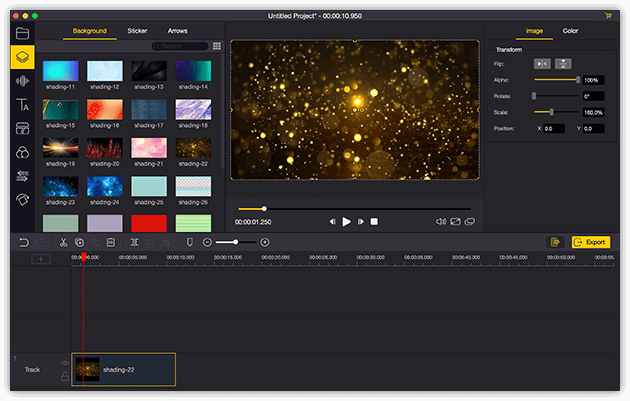 TunesKit AceMovi Video Editor is a versatile video editor that provides multiple effects and transitions. It comes with a screen recorder which can record images as well as the sound coming out of your computer. As a comprehensive video editor, AceMovi is mounted with features like split screen, filters, animations, texts, and music library. The user-friendly interface comes with all the effects and tools you need to embellish your video. You can also apply transitions and animations to your photo to create a moving picture.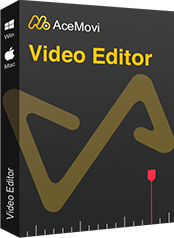 TunesKit AceMovi Video Editor
Security Verified. 5,481,347 people have downloaded it.
Basic and advanced features that make your video better
Multiple filters, transitions, text, sound effects, music
User-friendly interface
Import as many photos or footage as you want
Make a moving picture in just a few steps
Next up, I'm going to show you how to create moving picture in TunesKit AceMovi. Before you edit your pictures, make sure that you have already installed TunesKit AceMovi on your computer, this software currently supports Windows and Mac systems.
Add Media Files to TuneKit AceMovi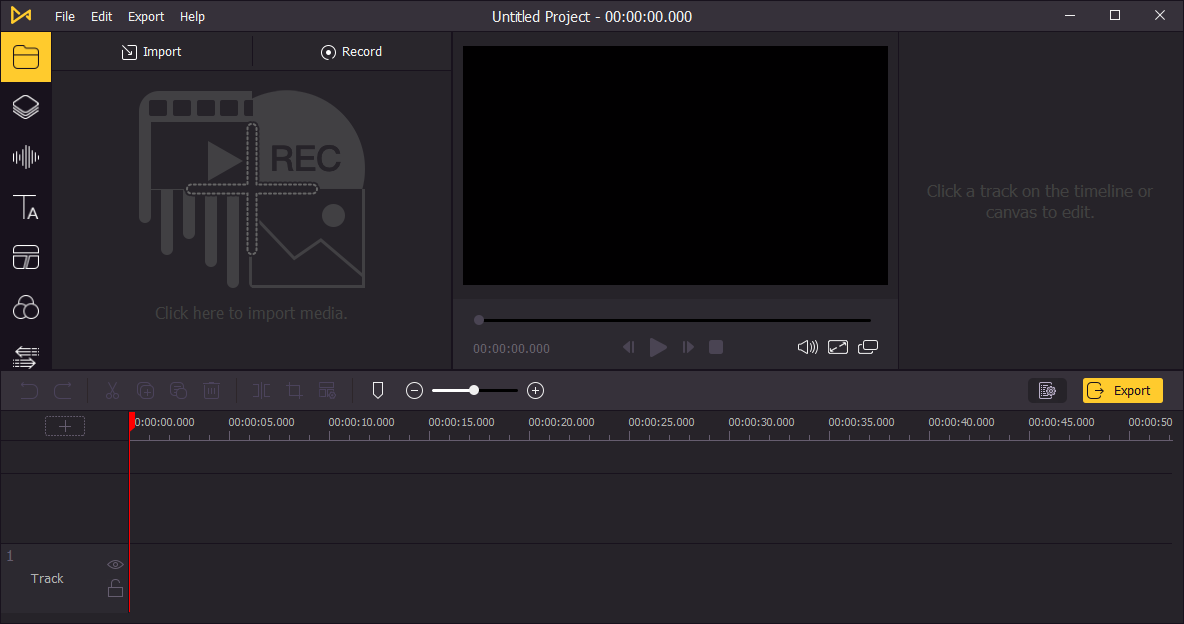 Open TunesKit AceMovi on your computer, then import your photos to the media box. You can click on the import button to upload or directly drag and drop the media files into the box.
Set Up Project Settings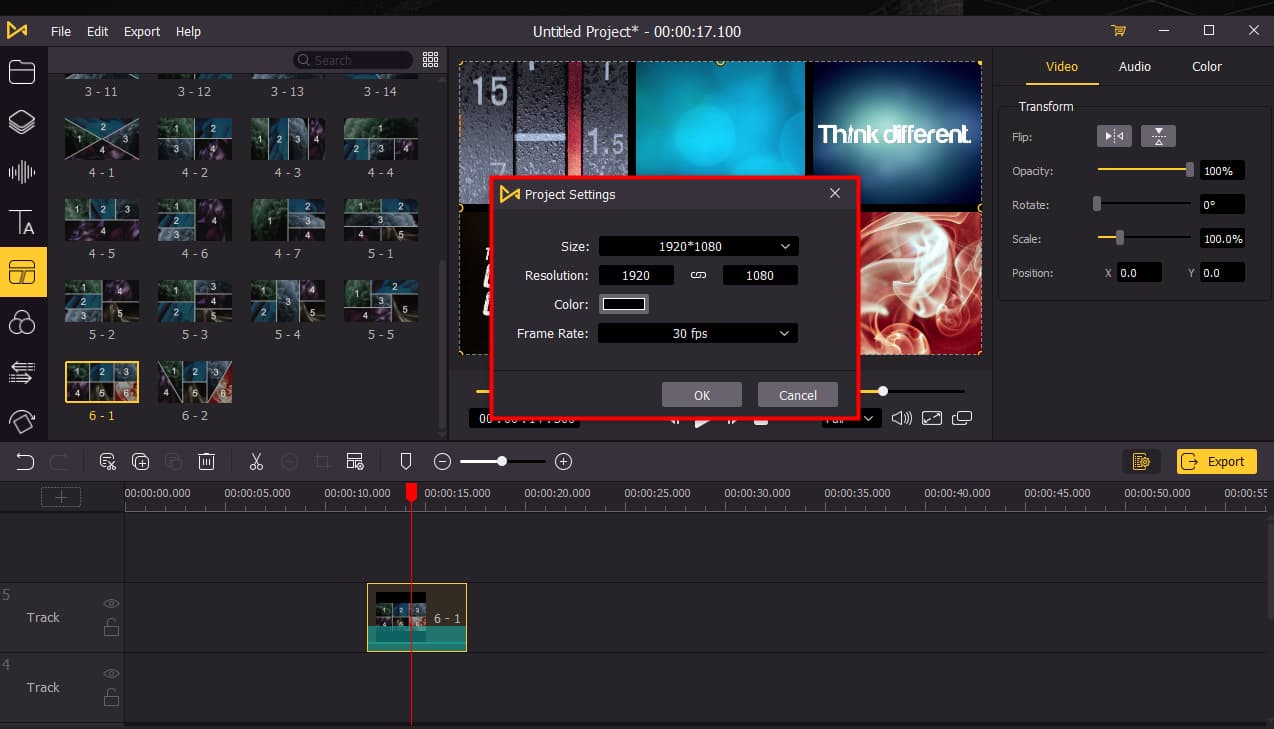 Before getting started, you'll need to go to File > Project Settings set up your project, including the resolution, background color and frame rate. When finish, click OK to save the settings. You can custom the parameters for different social media.
Make A Moving Picture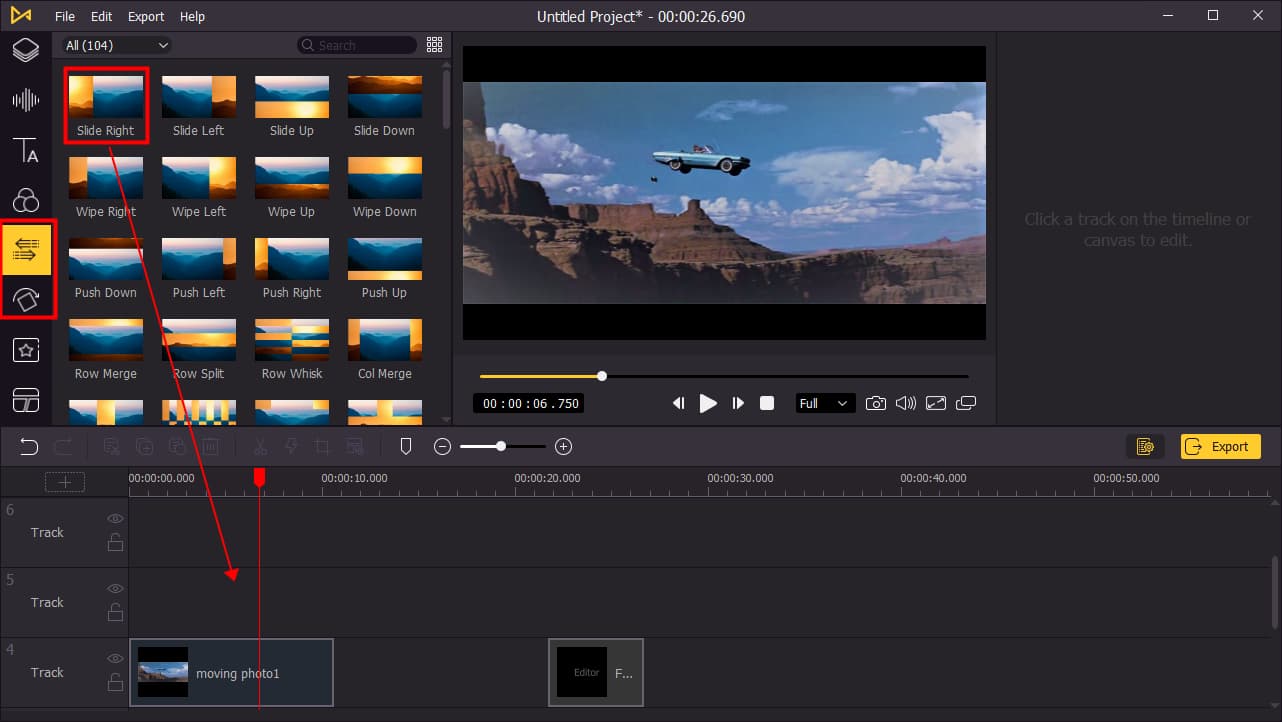 Add your picture to the timeline, then go to the left menu. Click the

to add transitions at the start and at the end of your photo. You can adjust the duration of the transition in thtop right panel or directly drag the transition on the timeline to adjust.
Then click

to add animation to your photo to make it move. To adjust the animation, click on the photo track, then turn to the top right panel. Under Motion, there you can change the duration, accleration, and the loop count of the highlighted animation.
Export Moving Picture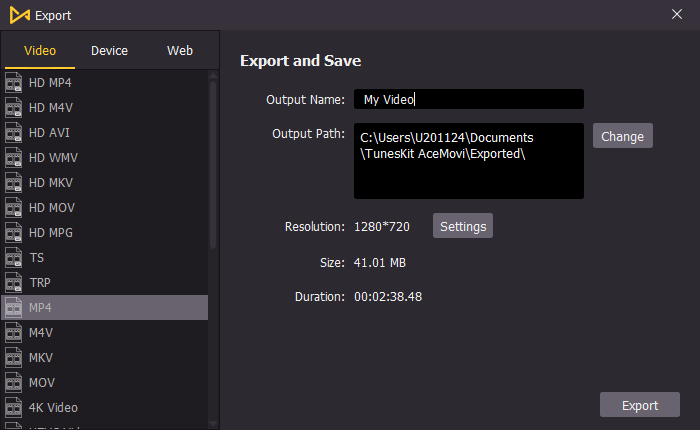 Once done editing your picture, click the Export button on the middle left and export your video. Click the Settings, you'll be able to choose the output parameters. And by clicking the Change button, you can change the output location.
Extra Tips to Polish Your Moving Picture
Besides transitions and animations, you can do more editings in TunesKit AceMovi to make your moving picture stand out. Here're some of the tips to embellish your moving photo with more features in AceMovi.
1. Add Animated Captions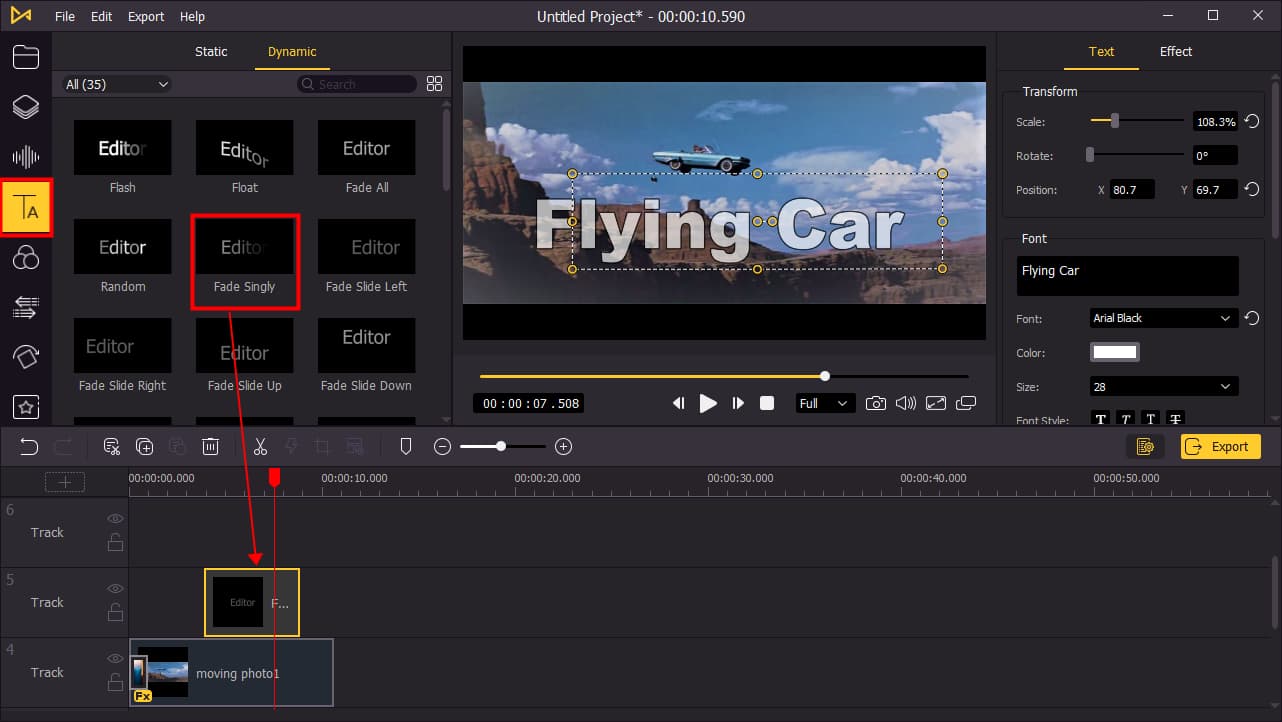 Add an animted caption to explain or tell a joke on your moving photo can easily catch viewers' eyes. Click on the text icon on the left menu. Under the Dynamic tab, choose a text template and drag it onto the timeline.
To edit the text, click on the text track and head over to the top right panel. There you can change the scale, position, orientation of the text. To customize your text, you can change the font, color, and style of your text.
2. Apply Filters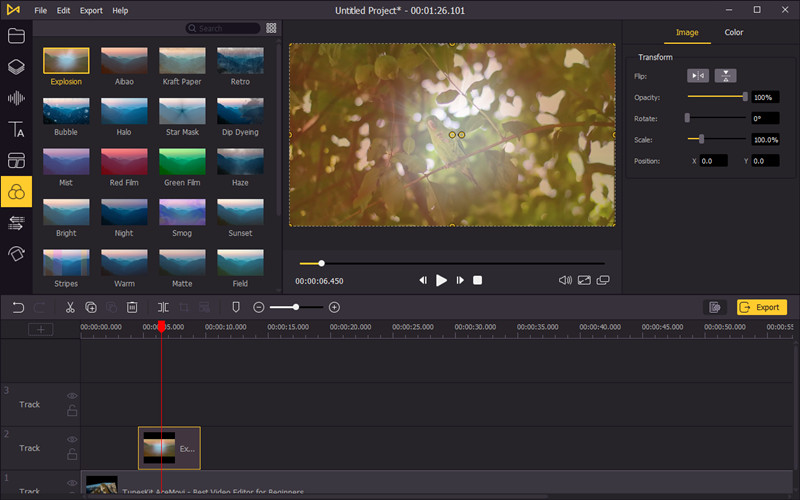 If you're crazy about those fancy filters on Instagram, you can now get it on AceMovi as well. Click on the Filters icon on the left menu, then apply a filter on top of your moving picture. You can adjust the filter on the top right panel to make it fit into the picture.
3. Add Sound Effects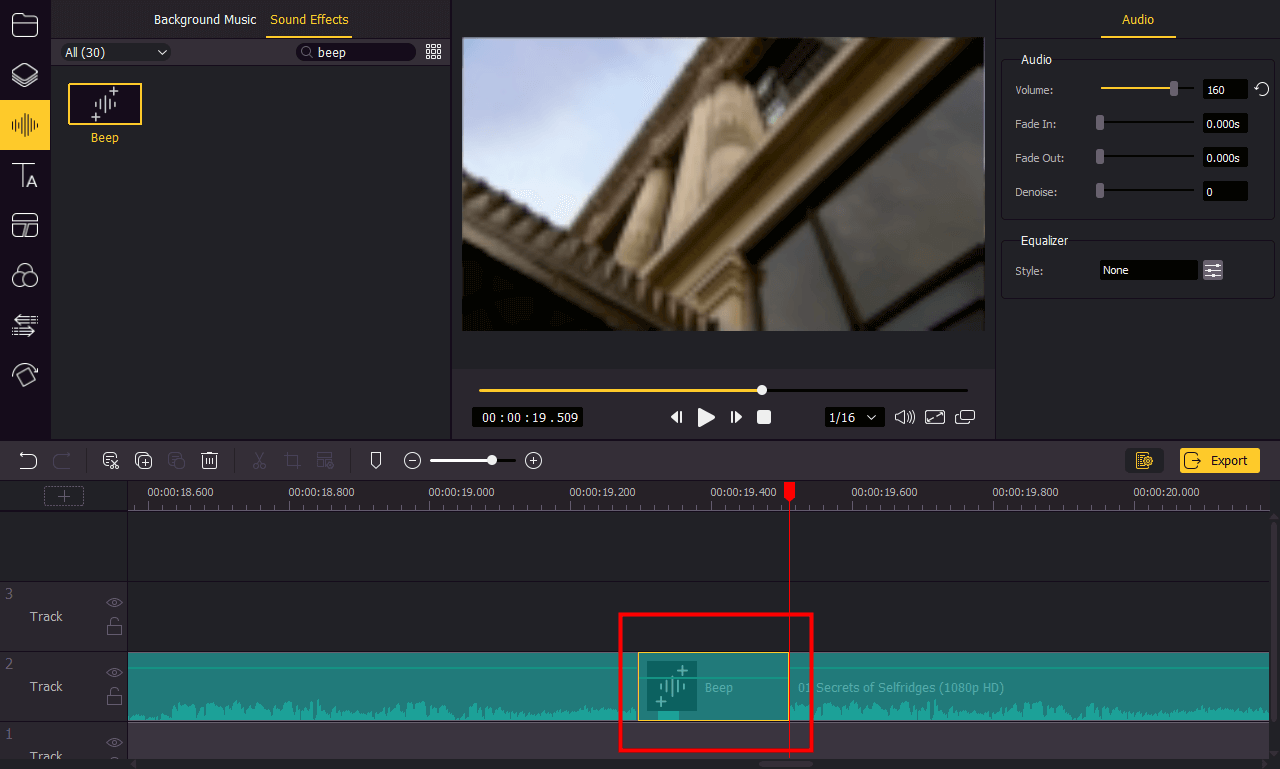 Sound effects can be unexpected surprises to viewers. Click on the Audio icon on the left menu. Under the Sound Effects tab, drag the sound effects on to the timeline. You can directly change the duration of the sound effect on the timeline.
Video Tutorial: How to Make A Moving Picture