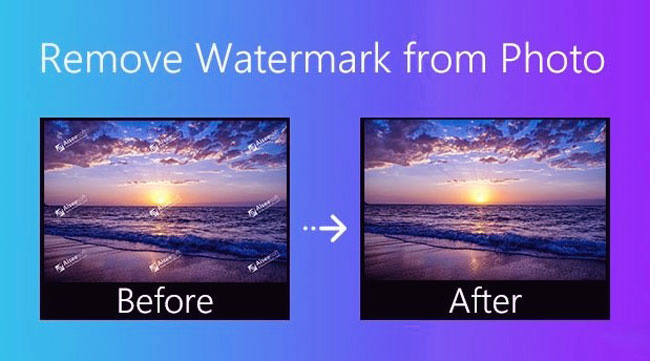 Watermarking is now widely used to represent the creators' or publishers' identity of the picture or video. In this manner, the pictures we download, copy, or screenshot are often left with watermarks, which may either take the form of a logo, text, or even a long banner. And disturbingly the watermark makes it impossible or inconvenient for us to directly use the image in our creation of articles, videos or other projects. So, how to remove such kind of watermark from a picture? In fact, many simple ways work very well to get it done.
Now let's try the following three free & easiest ways, including both online and offline ones, to remove watermarks from your photos in just a few clicks.
How to Remove Watermark from a Picture with Joyoshare VidiKit - Professional Image Remover
Below we'll dive into a very professional all-in-one watermark remover – Joyoshare VidiKit, you can use it not only as a picture & video remover, but also a video converter, joiner, cutter, compressor, & recorder. Isn't this attractive? Just scrolling down!
Download Joyoshare VidiKit & Import Pictures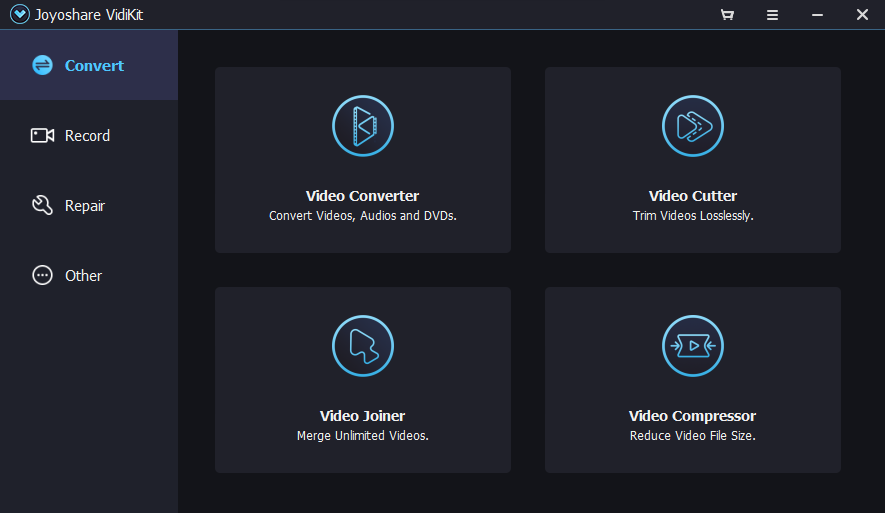 Make sure you've already downloaded and installed Joyoshare VidiKit. With VidiKit, click the Repair, Watermark Wizard, Remove Watermark from Image, & "+ Add Files".
Start the Watermark Removal
As you can see, the picture import and watermark remove icons have been set above the toolbar, and you can use the Rectangle Selection, Freehand Selection, Polygon selection, and Pen when it comes to circling the area for removing watermark from pictures.
Output & Save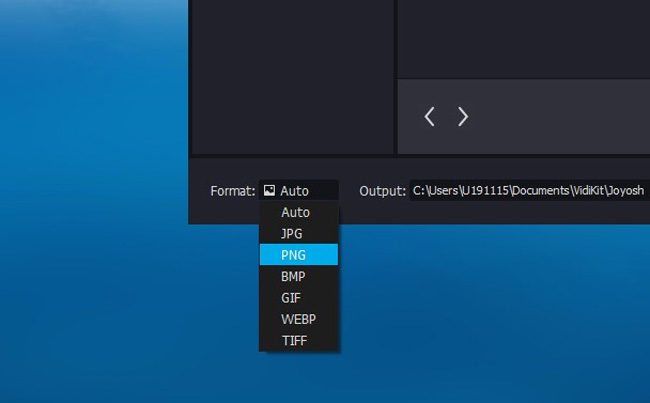 Here you can output the picture as original, JPG, PNG, BMP, GIF, WEBP, & TIFF or take a screenshot of it. (Screenshot Hotkeys: Windows for "Ctrl" + "G", while iPhone for "Shift" + "Command" + "4")
How to Remove Watermark from Picture on AceMovi Video Editor for Free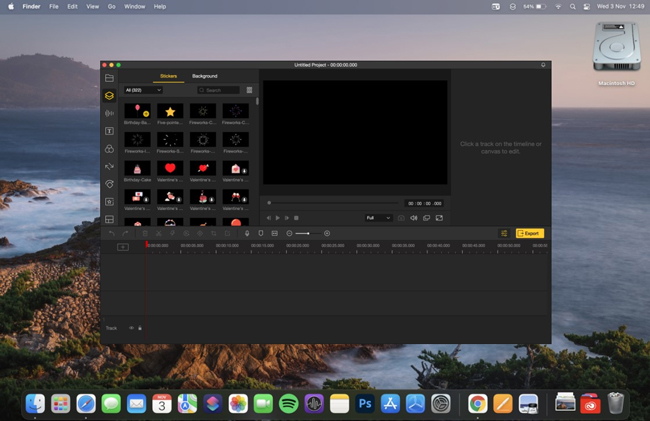 If you need to do more editing to an image after removing watermark from it, here we got a very brilliant picture & video editor that applied to help you remove watermark from images and then by which you can use it to edit the pictures - AceMovi Video Editor.
Performing as one of the best video editors for Windows & Mac, AceMovi also features a very impressive library of tools like picture editing, video recording, merging, converting, accelerating & reducing, and more. Moreover, you don't need to log in in advance nor pay for the trial version to remove pictures on AceMovi and you can prearrange the parameters of the pictures' resolution, ratio, saving path. Here you got a three-step guide on how to remove watermark from a photo with AceMovi, continue to scroll down.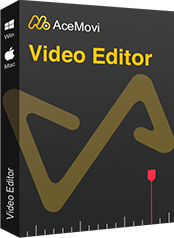 TunesKit AceMovi Video Editor
Security Verified. 5,481,347 people have downloaded it.
User experience: Very clean and intuitive interface
Watermark Remover: Three methods to remove wateramrk from picture
Easy learning curve: Blur parts, faces, texts, and background in just few steps
Export formats: Various output options to choose from format, device, social platform
Video effects: Multiple filters, transitions, background music, sound effects, text, templates etc.
Download AceMovi & Import Pictures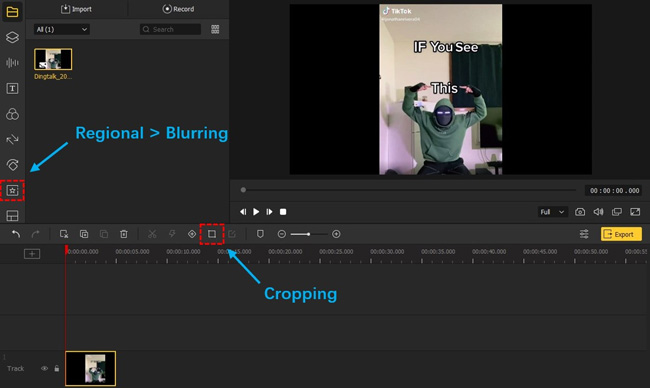 First things first! Downloading AceMovi Video Editor for your Mac or Windows. And next, you should import pictures' thumbnails by dragging-n-dropping upon the timeline.
Commence Removing Watermark in 3 Ways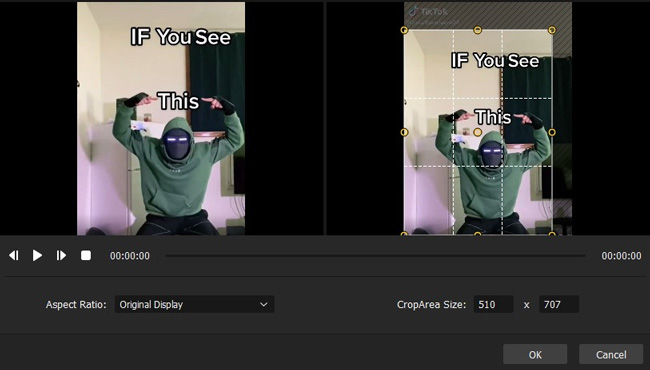 We got three methods for you: cropping, blurring as well as replacing. Firstly, you should tap on the Cropping icon and remove the watermark from images by customizing the aspect ratio as original, 16:9, 4:3, or more or setting the CropArea Size with designated numbers in the next window.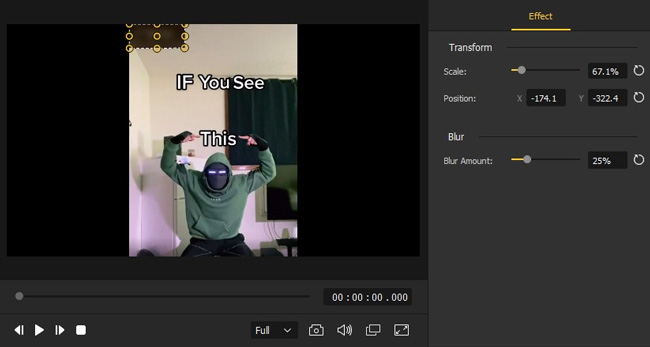 Method 2 is opening up the Regional Effects (shaped like a star) from the left item category, then adding the Blur effect into the timeline and moving it to cover the watermark on your picture. Besides, you can transform the scale & position or adjust the blur amount by the Effect Controller.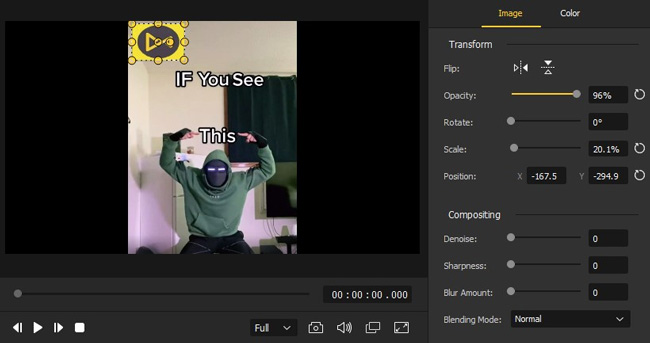 The last choice is replacing the watermark with your own logo or name. Here more adjusting options are set like Flip, Opacity, Rotate, Scale, & Denoise, etc.
Taking a Snapshot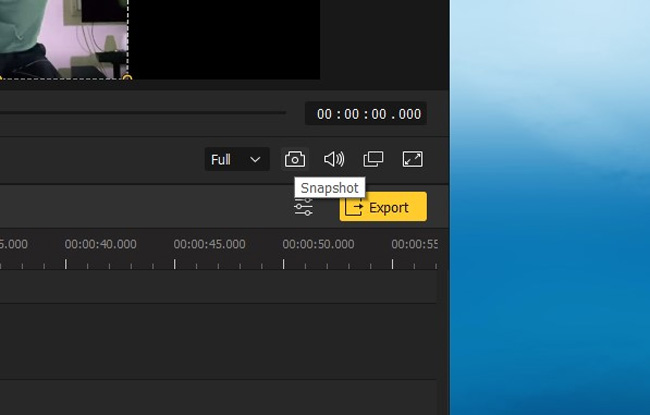 Now, find the Snapshot (shaped like a camera) icon and click it to take a screenshot after removing the watermark from your wanted photos. By the way, if you'd like to preset the saving path, click on the tabs "File" > "Preferences" > "Folders".
By the way, you can also Export the watermark-removed picture into video formats (MP4, M4V, AVI, MKV, and more), current devices (iPhone, iPad, Galaxy, Google, and more), or popular webs (YouTube, Facebook, Vimeo, GIF, and more).
How to Remove Watermark from Picture by Aiseesoft (Free & Online Watermark Remover)
Want to make the watermark removed from pictures online? Through testing, we think that Aiseesoft is worthy of trying because by which you can use the AI technology to easily get rid of any unwanted watermark from images without downloading and installing any software.
Visit Aiseesoft Online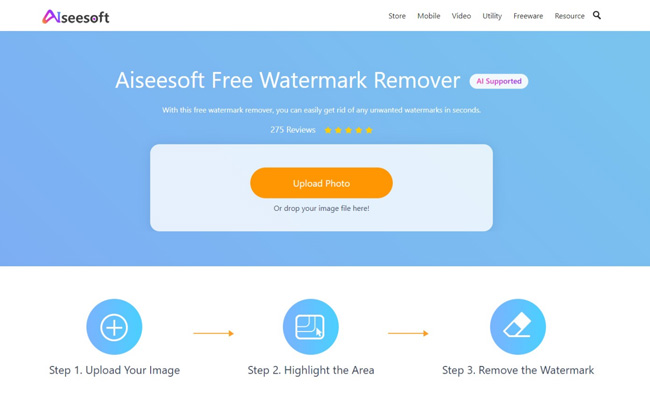 Click here to have the Aiseesoft Online. You can import the pictures including JPG, JPEG, PNG, BMP, & TIFF into Aiseesoft by uploading or dropping them.
Remove the Watermark & Download It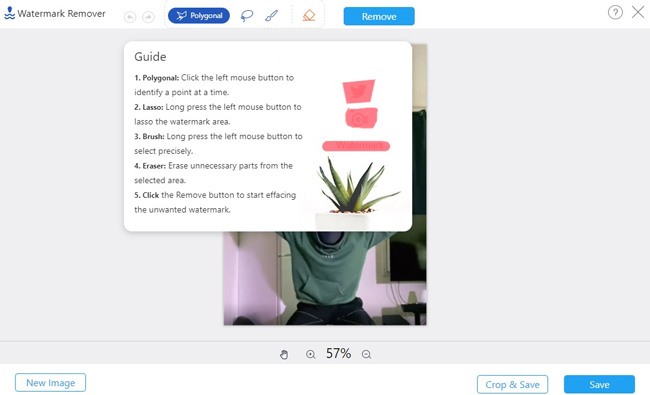 4 built-in tools are set here - Polygonal, Lasso, Brush, & Eraser. For example, by using the Polygonal, you need to left-click to hit A point and then move to hit B, C, & D, and more points to make a polygon. Afterward, the polygon area will be filled with red color, viz., you just made the watermark removal successfully.
Now, just click the Remove and Save.
Final Verdict
Those are the top three methods to remove watermark from pictures, among them, Joyoshare VidiKit and Aiseesoft are featuring professional & automatic watermark removal like polygonal drawing and brush painting, while AceMovI video editor provides more parameter settings while removing watermark from your pictures, including color, scale, position adjustment, and more.