Q: "What is the best way to add watermark to YouTube videos? I'm finding the best way to protect my copyright." – Nancy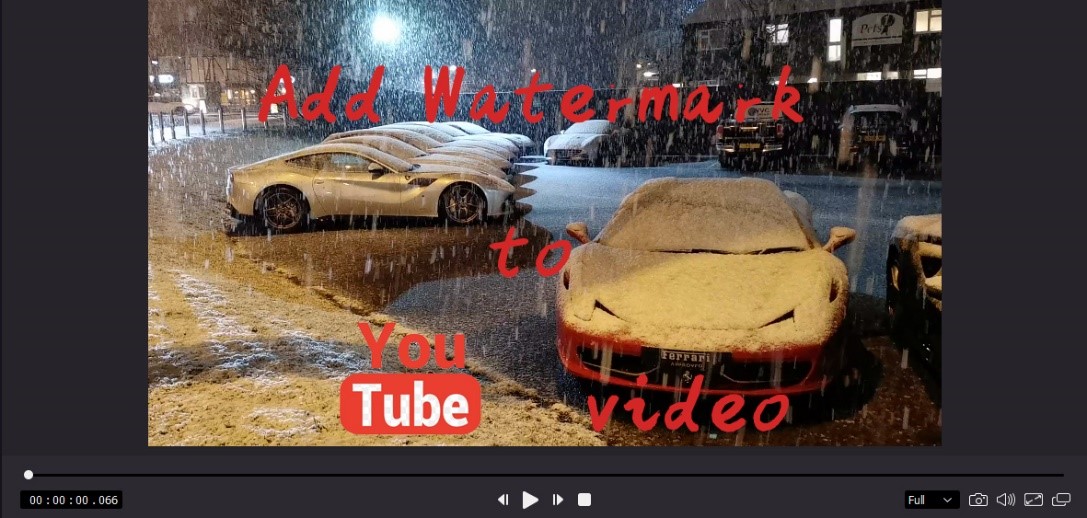 Making videos is not an easy job, however, someone doesn't make videos but plagiarizes others. A YouTube video without watermark is more likely to be plagiarism. It is a suitable place for those who don't know how to add watermark to videos. I will show you the 3 best ways to make it and the beginners can get started quickly with the below tutorial.
Why Watermark Important?
Watermark can be a picture or some words, depends on what you like. The role of a watermark is a unique symbol that can identify the video uploader. In other words, adding watermark to videos can protect your copyright. You can add it everywhere in your videos. With a watermark, though a plagiarist reprints your YouTube videos without authorization, viewers can know that he is not the original creator but you are.
Add Watermark to Uploaded YouTube Videos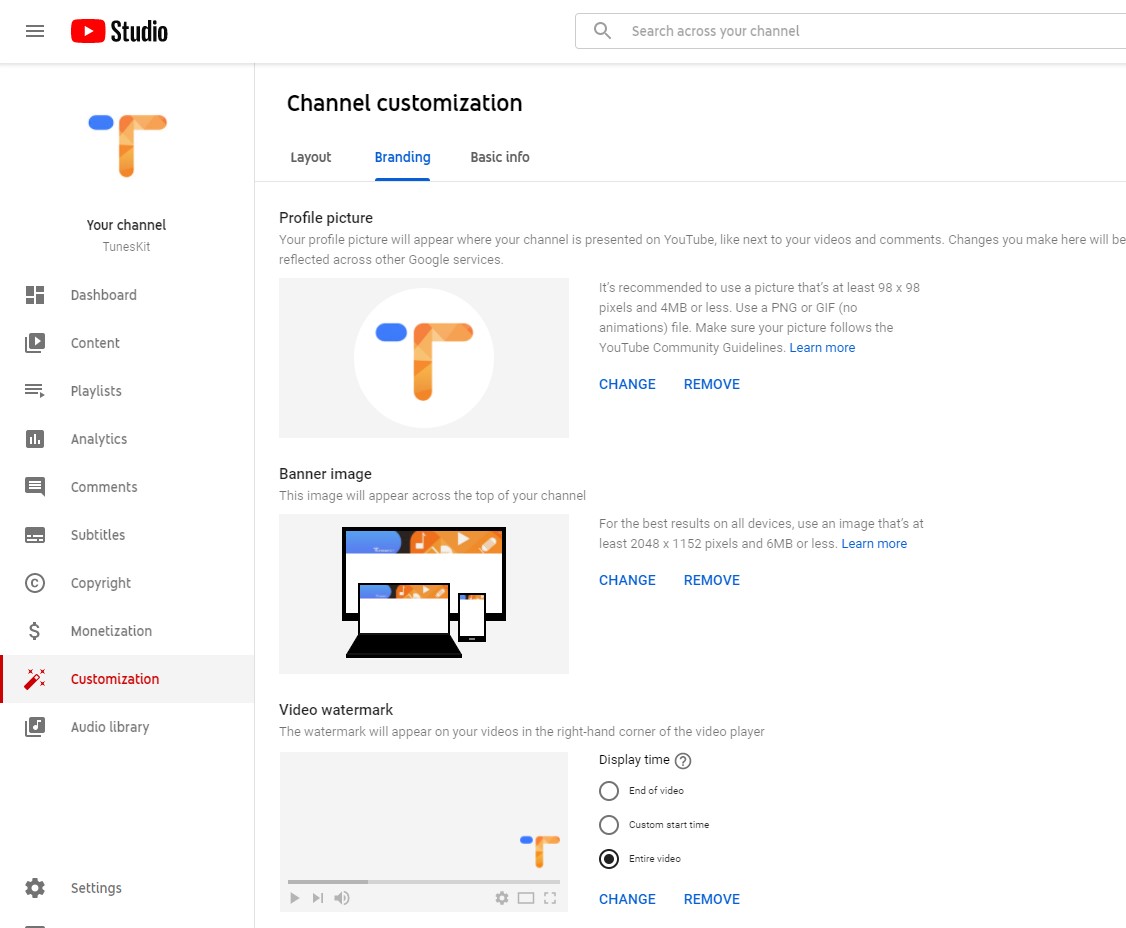 What should users do to watermark the uploaded videos is simple. First of all, sign in to YouTube. Then, find the Customization, click it. You can see the Branding tag. Upload an image you would like to use as a watermark and adjust the size. Choose the display time and click the Publish button. A watermark now is added to your video. In the rest of the text, I'm going to show you how to watermark YouTube videos before uploading.
Add Watermark to YouTube Videos Before Uploading
Add watermark to YouTube Video with TunesKit AceMovi
To add watermark, a multifunctional tool will help you a lot. But through the dazzling software market, choosing an efficient, beginner-friendly which can help watermark YouTube videos is not an easy job. After using plenty of video editor to watermark my YouTube videos, TunesKit AceMovi should be the best choice for YouTube users.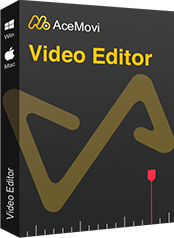 TunesKit AceMovi Video Editor
Security Verified. 5,481,347 people have downloaded it.
Easily add watermark to YouTube Videos
Provide both basic and advanced editing features to enhance video
Add filter, transitions, text, sound effects, music, etc.
A variety of output options to choose from, like format, device, social platform
User-friendly UI and easy to operate
In the following content, I would like to show you how to add watermark to YouTube video. You need only 6 steps done the job.
Download and Install TunesKit AceMovi Video Editor
Run TunesKit AceMovi and add the target file you are going to watermark to TunesKit AceMovi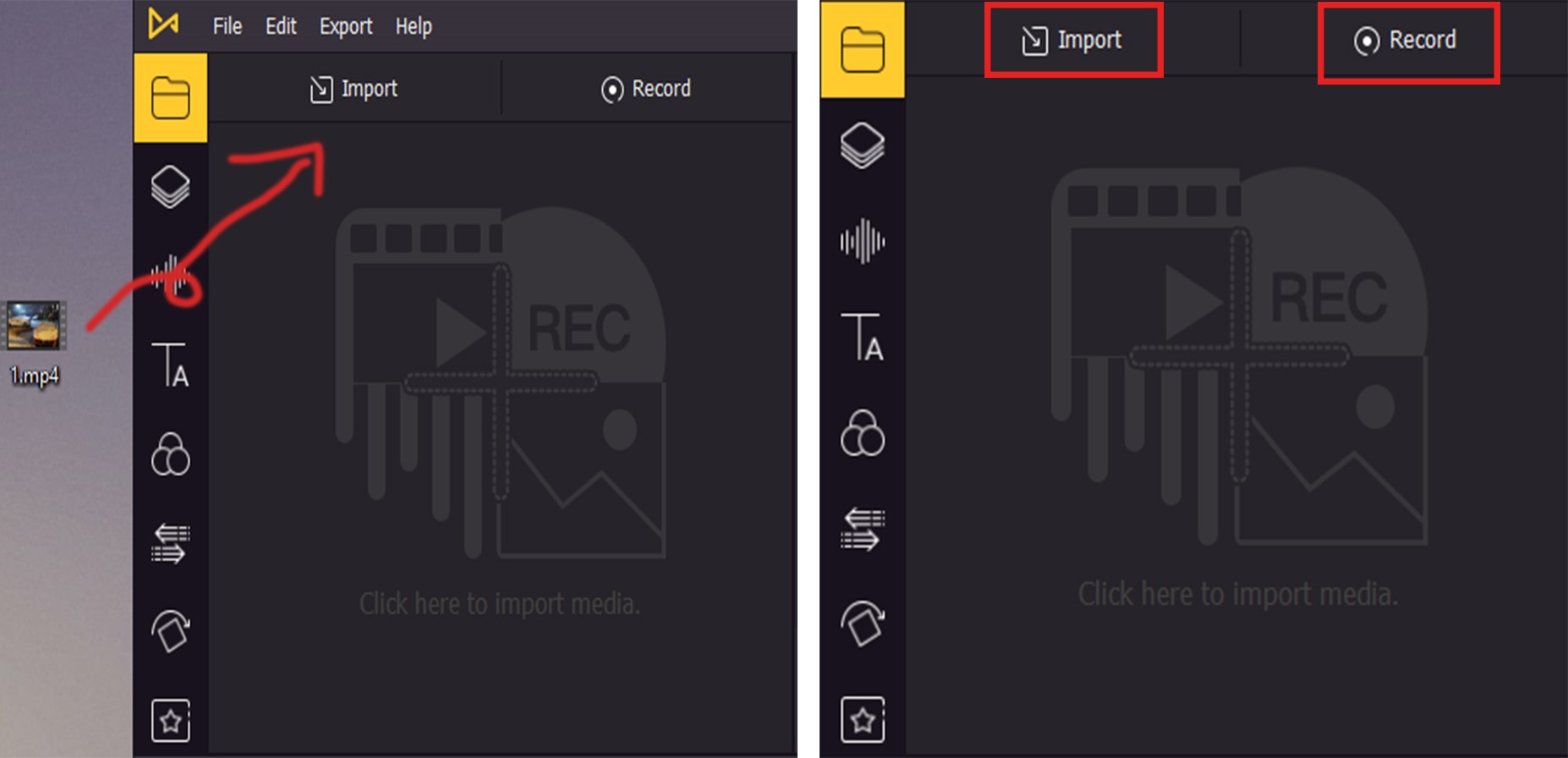 Users can drag and drop the file to TunesKit AceMovi or click the import button to import the videos. Also, you can use the record function to record your screen and edit it as soon as you finish recording.
Add your video to track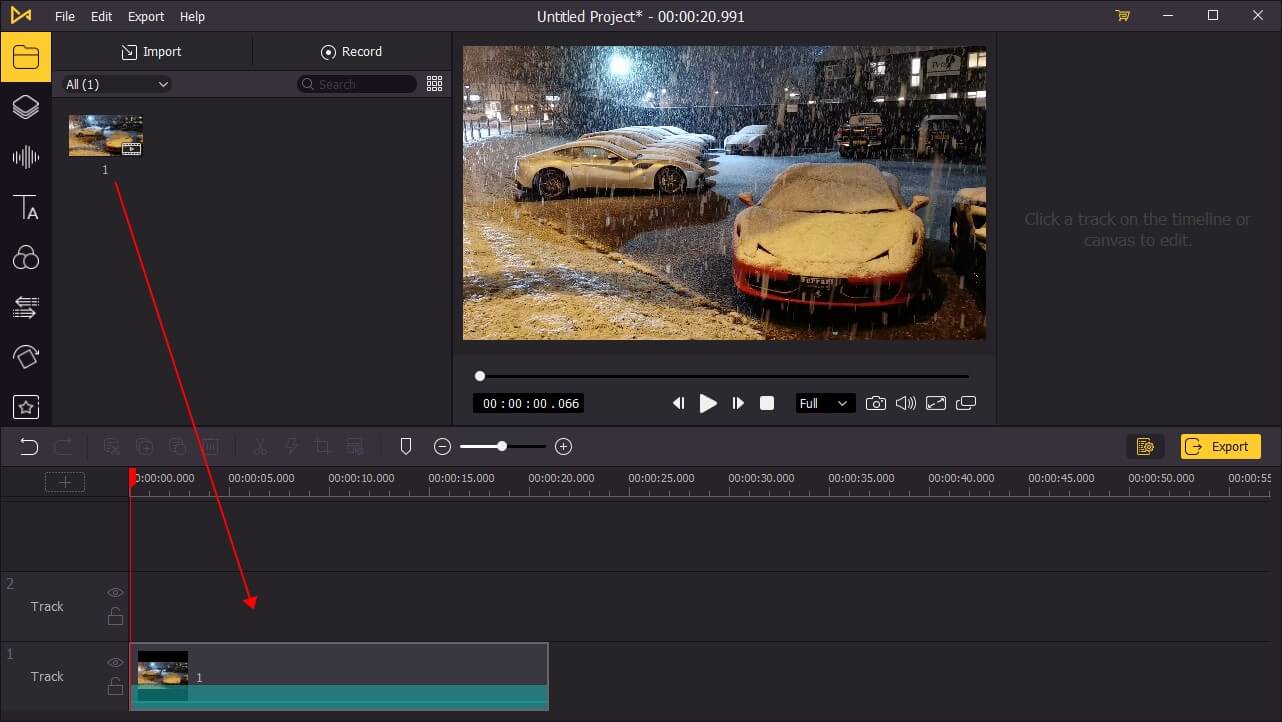 Drag your video to the track so that you can begin to add watermark to your YouTube video.
Tips: You can put more than 1 video clip in one track, then merge them and watermark them.
Add watermark to videos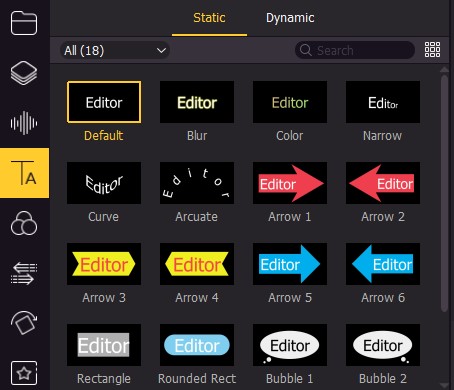 Click the Text icon, what comes with you is to choose one favorite static or dynamic text template to add to your videos. It's a difficult job to choose one of the favorite ones from this various material library, isn't it?
Drag the text template to another track and edit the content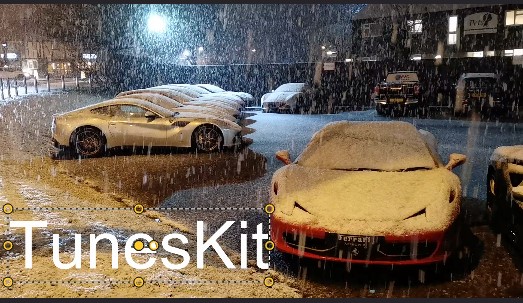 After dragged the text into the track, the watermark will be shown in the preview window. Users can change the position and size by moving the dotted box.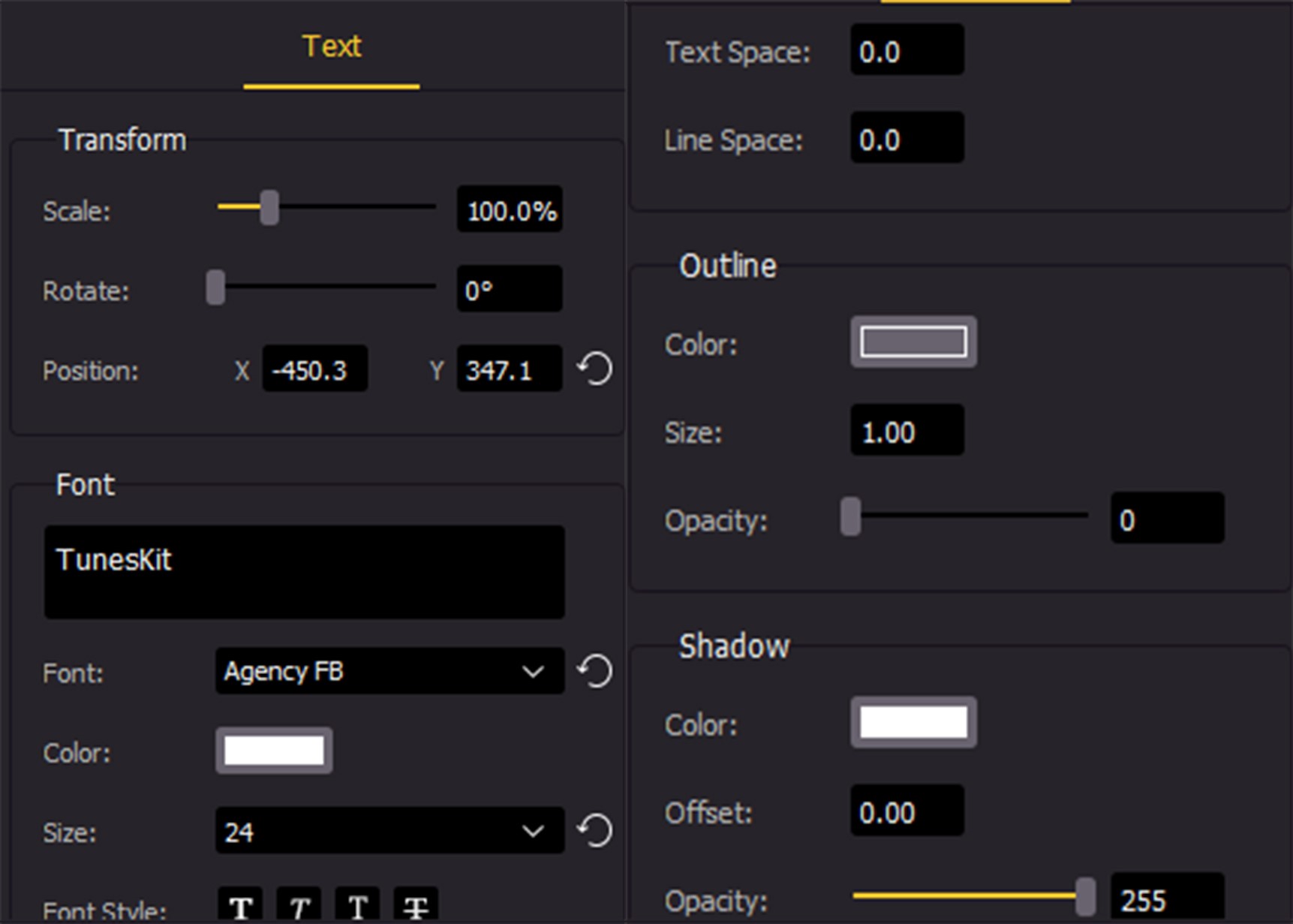 In this interface, users can transform the scale, rotate, position, and adjust font, outline, shadow. All the operation is unlimited and you users can keep adjusting until satisfied. Maybe someone would ask, what if I am going to add a picture as a watermark, what should I do? It's very easy.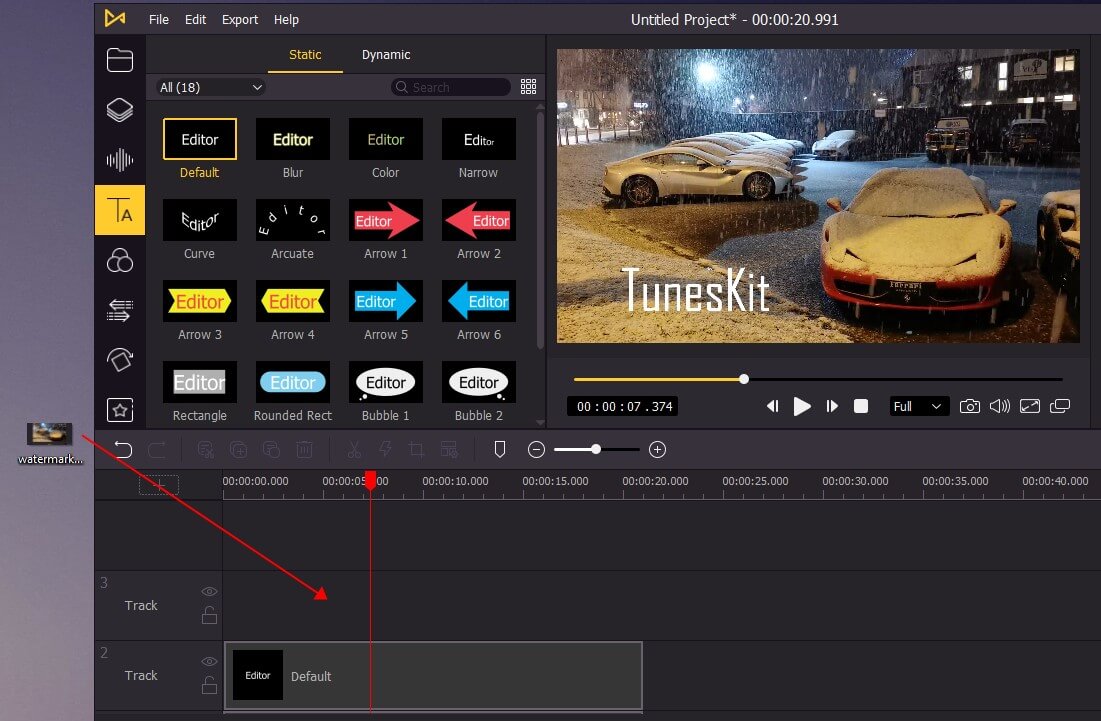 Drag and drop the picture to the track, so you can edit it like above.
Export your video and upload it to YouTube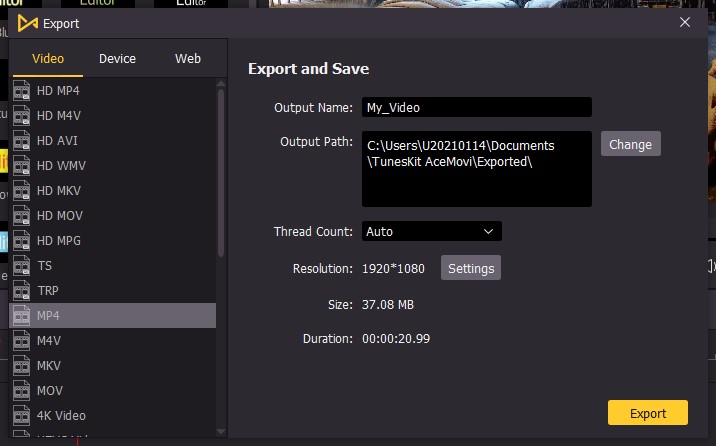 The last step is very easy and you need to do is click the export button. Choose one of the formats you would like to export. You can also rename the video or change the output location here. TunesKit AceMovi offers users almost all of the main media formats. In settings, users can change the quality of the video. Then, you can upload the video with your unique watermark to YouTube. Except for add watermark to YouTube videos, you can use TunesKit AceMovi Video Editor to edit your video to unleash your creativity.
Another Way to Watermark YouTube Videos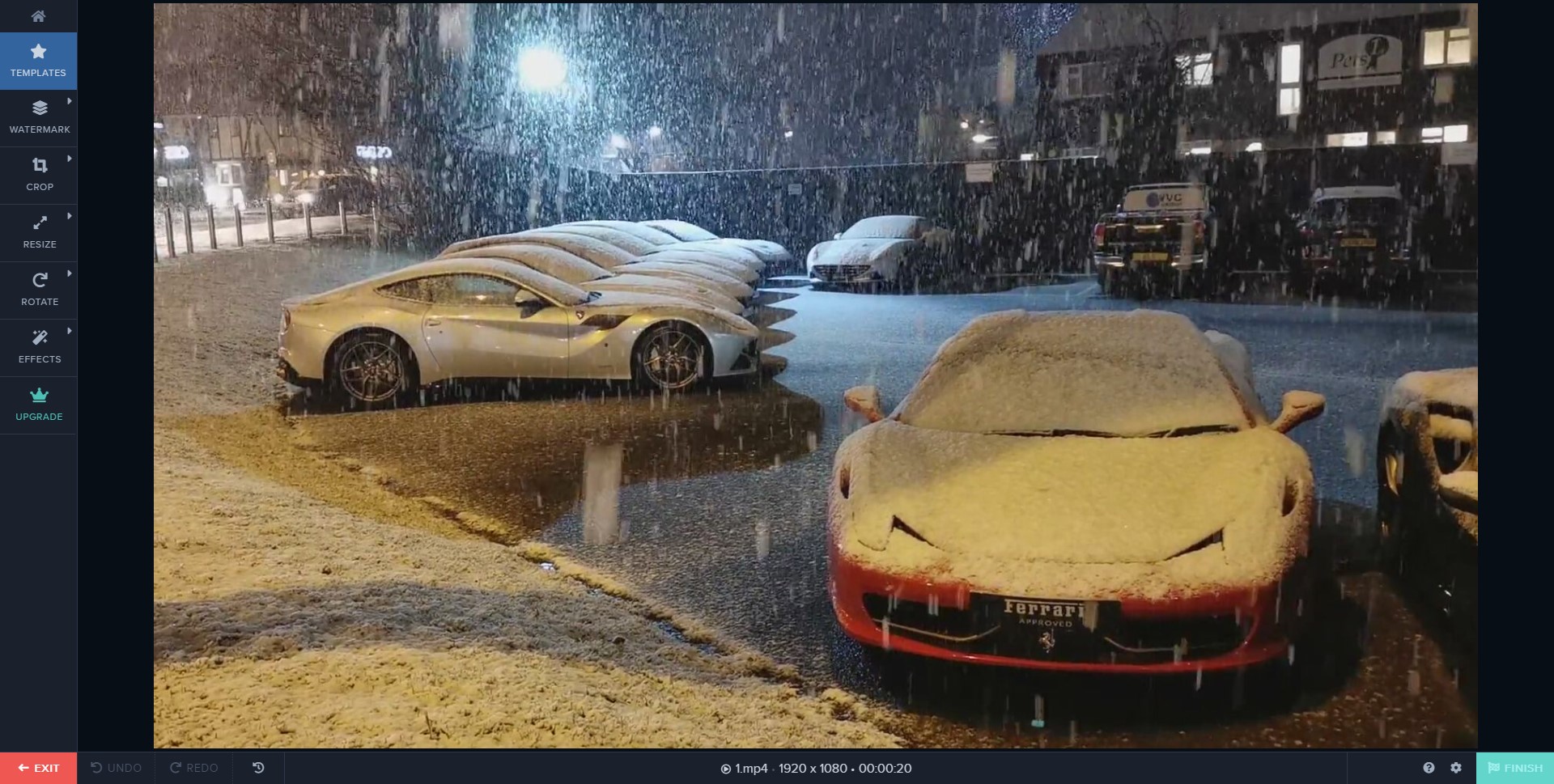 www.watermark.ws is a free website that allows you watermark your video online. In this website, watermark YouTube video is a little different from TunesKit AceMovi Video Editor. How to watermark your videos in Watermark? It is easy, you just need to upload your videos and click the watermark button, then you can add what you want to add. Both of the two tools are useful and nice. As an online tool, though Watermark would cause loss of quality, users can edit or add watermark to YouTube videos without downloading any software.
Summary
Watermark YouTube videos is necessary for everyone who is going to upload original videos to YouTube, it is the most important way to protect your copyright. TunesKit AceMovi and Watermark are convenient ways for users to make it. With them, users can watermark their videos before uploading. For me, I won't watermark my videos online because of its loss of image quality. On TunesKit AceMovi Video Editor, you can add watermark to your videos without image quality loss. Besides, as a multifunctional tool, what you can do in TunesKit AceMovi is not the only watermark but also to crop, add subtitles.