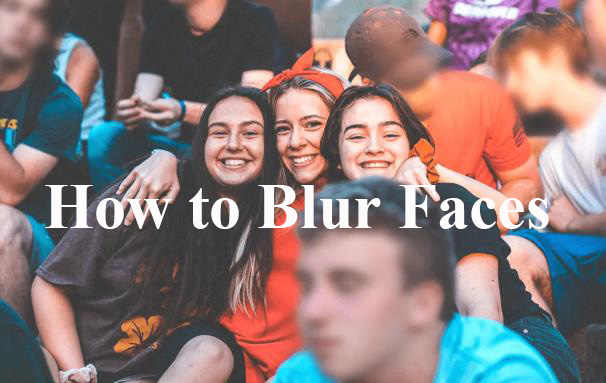 When you make a video having your face or some other people's face on YouTube, sometimes you don't want to appear faces on your video. It is time to hide those faces when you edit the video. Blurring faces is an effective way to hide faces but not affect the video's beauty. If you are looking for a way to blur faces in YouTube videos, you come to the right place. This post will tell you how to blur faces in YouTube videos on YouTube Studio step by step.
Part 1: What is YouTube Studio?
YouTube Studio is a creator hub that allows us to manage the various video data and information we publish and receive. It has 11 parts including Dashboard, Content, Playlists, Analytics, Comments & Mentions, Subtitles, Copyright, and other three parts. Whether you want to edit your videos or check the data of your videos, you can use YouTube Studio to do them. Here we will talk about the Edit feature of the Content part. You can edit your videos in this part to blur faces in YouTube videos.
Part 2: How to Blur Faces in YouTube Videos on YouTube Studio - PC
There are many devices to enter YouTube Studio. Here we take YouTube Studio on PC as an example to explain the steps to blur faces in YouTube videos.
Step 1: Enter the YouTube page through the website of YouTube;
Step 2: Click your profile images on the top right of the YouTube page and choose YouTube Studio;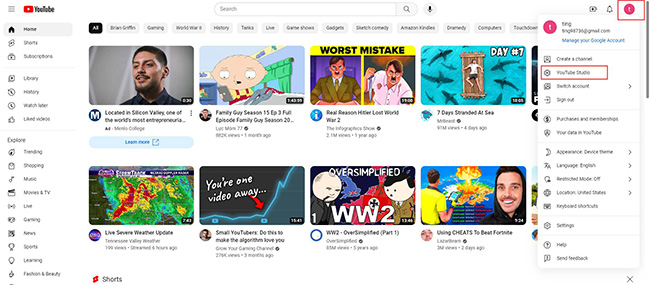 Step 3: Click Content and you will find all your videos on the right of the page; click the edit icon next to the video you want to edit;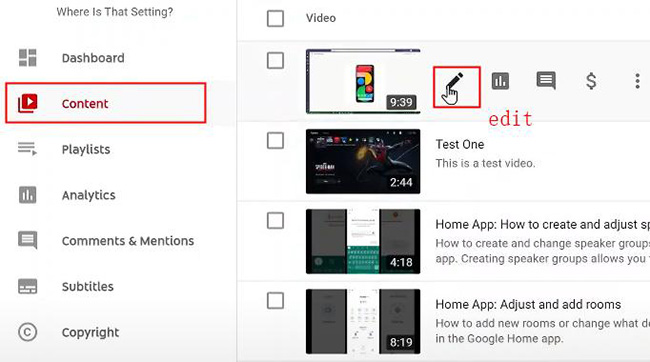 Step 4: Click Editor and then move your mouse to BLUR PARTS OF YOUR VIDEO and choose Face blur;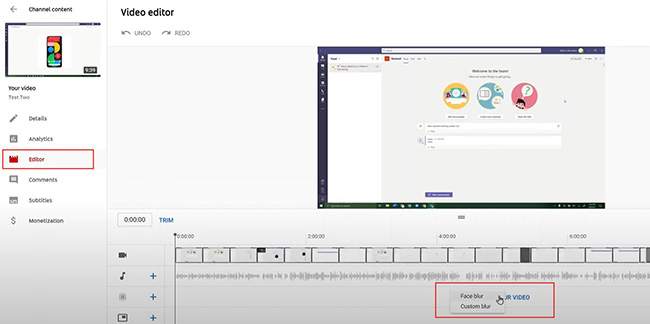 Step 5: The editor will distinguish faces from videos automatically and you just choose the face you want to hide and click Apply to blur this face.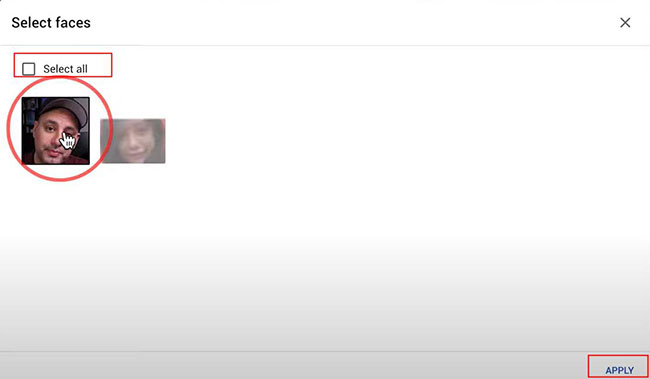 Step 6: After finishing, click the Save button and you have blurred the face successfully.
Part 3: How to Blur Objects in YouTube Videos on YouTube Studio - PC
You may also want to blur some objects apart from people's faces. It is possible for YouTube Studio video editor. The following steps will give you a good reference about how to blur objects in YouTube videos.
Notice: The first three steps of how to blur objects are the same as how to blur faces.
Step 1 ~Step 3: Refer to Part 2;
Step 4: Enter Editor of YouTube Studio and click Custom blur;
Step 5: Click the Track object button and then choose the shape of the blur frame, Rectangle, or Oval;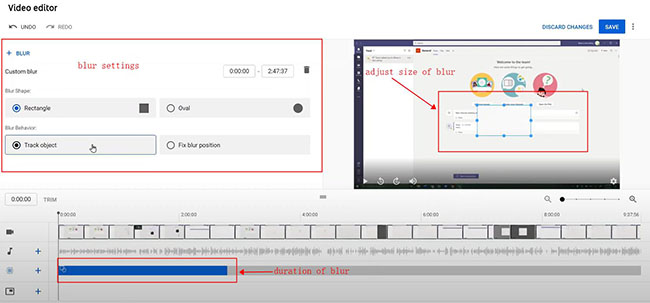 Step 6: Move the blur frame to the place you want to hide on the preview window; the duration of the blur frame is up to the duration of the object in your video;
Step 5: Click the Save button to save the video to your YouTube account;
There is a button next to the Track object, Fix blur position. If you choose this option, you can choose anything you want to hide in this video and you can adjust the duration of blur frame. In this mode, you have more freedom in terms of blurring scale.
Bonus: Another Way to Blur Faces in Videos - TunesKit AceMovi Video Editor Stickers
If you want to blur faces in YouTube videos and remain the beauty of it at the same time, there is a video editor to be recommended to you, TunesKit AceMovi Video Editor.
TunesKit AceMovi Video Editor has all kinds of stickers that are interesting and cute. Those stickers can not only keep your video beautiful but give your video more interests. What's more, AceMovi has professional video editing features. You can add background music and other elements to it directly. When you finish your video, it can output it as format that is compatible with the YouTube platform. It is very convenient for YouTube users. If your video has a low definition, AceMovi can improve the definition of your video. All in all, it is an excellent video editor.
AceMovi Editor for YouTube
Basic & advanced features boost footage
Multiple filters, transitions, & stickers
User-friendly 3-panel workflow
Import unlimited photos or clips
Videos can be changed from 0 to 360 degrees
Flip or mirror video to clone yourself
How to blur faces in YouTube videos with TunesKit AceMovi Video Editor?
Download and open TunesKit AceMovi Video Editor;
Click the Import button to import your video into the video editor;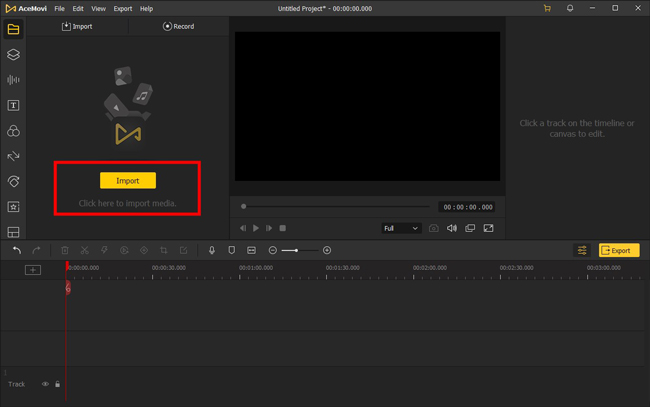 Click the yellow + icon to add the video to Track 1 of the timeline ;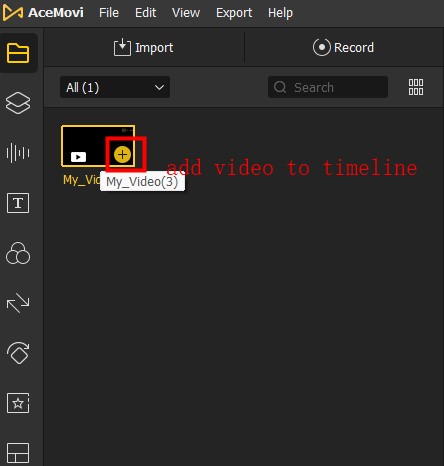 Click the Elements > Stickers on the left of the homepage; you can choose the sticker you like by sliding you mouse or you can click the drop-down arrow to choose stickers according to classification;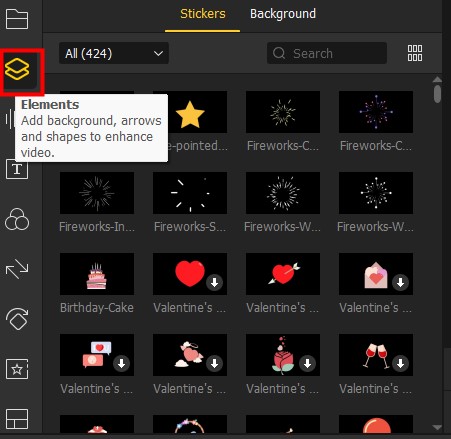 Click the yellow + icon to add the sticker to Track 2 of the timeline;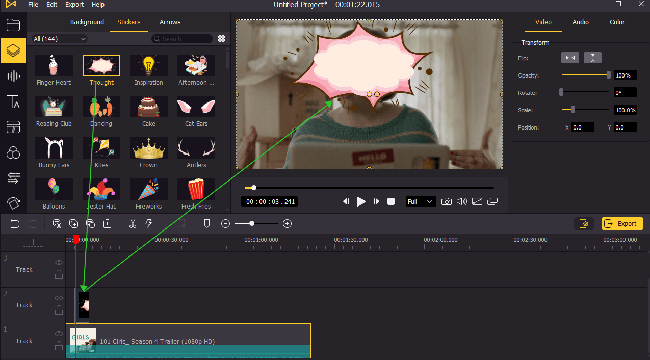 Drag the edge of the sticker on the timeline to adjust the duration of the sticker in the video; right-click your mouse, and you can also adjust the speed of the sticker;
If you also want to edit other aspects of the video, you just use the features below the Elements icon such as Audio and Texts;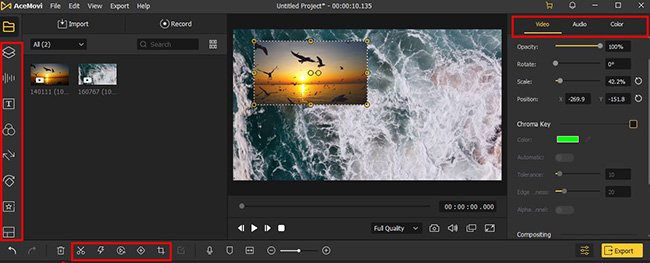 When you finish, click the Export button to save your video to your computer; on the left of the window, click the Web word and choose YouTube format; On the right of the window, you can set the name and location of the video; Finally, click Export to save it.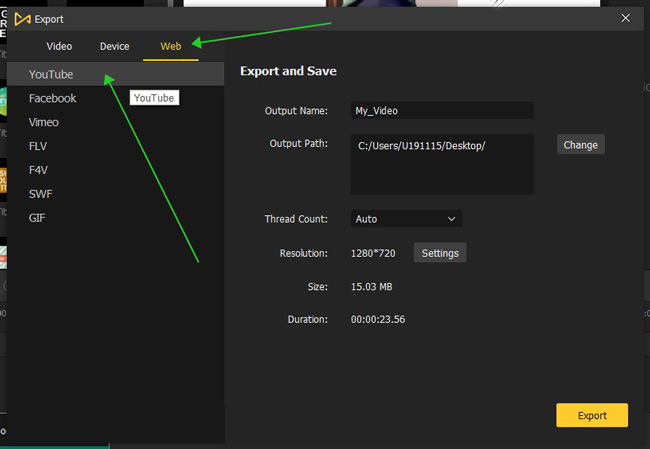 Conclusion
To blur faces in YouTube videos is detailed work. It needs many of your patients. The methods above can help you do it more quickly and make your video more attractive. YouTube Studio has the easiest and the most common ways to blur faces in videos, but TunesKit AceMovi Video Editor gives you the possibility to make your blur more beautiful. And for you, you will get a lot of fun when you add stickers to those faces in your video. As long as you give your heart to your video, it would be good work.