If someone asks you what is the biggest video-sharing platform around the world, I think you will answer YouTube without hesitation. On YouTube, you can find all kinds of videos you want, such as vlogs, gaming reactions, sports highlights, documentaries, TV series, title-tattle, and so on. I believe that most of us had created at least one or more YouTube videos if we are YouTube users. Not every time we are satisfied with the YouTube videos we upload and are there any methods for us to trim a YouTube video? Let's see the best way to trim YouTube videos.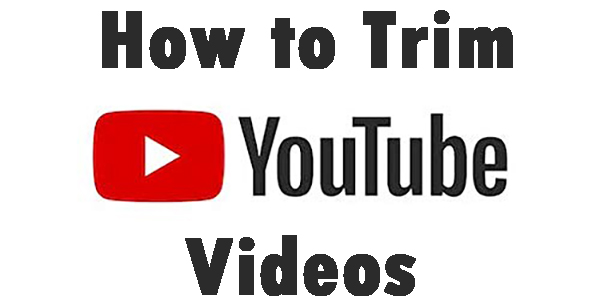 How to trim on YouTube editor
YouTube Studio is the built-feature of YouTube that can help you update your YouTube videos with simple operations like a trim, blur, and add background music. It is a convenient feature for users who needs to update their video after uploading frequently because YouTube editor can help you edit your videos without uploading them again and again.
Now, let's see the step-by-step guide for how to trim YouTube videos using YouTube editor.
Step 1: Sign in to YouTube, and then click on your profile picture. In the pop-up menu, there is a YouTube Studio option. Click it.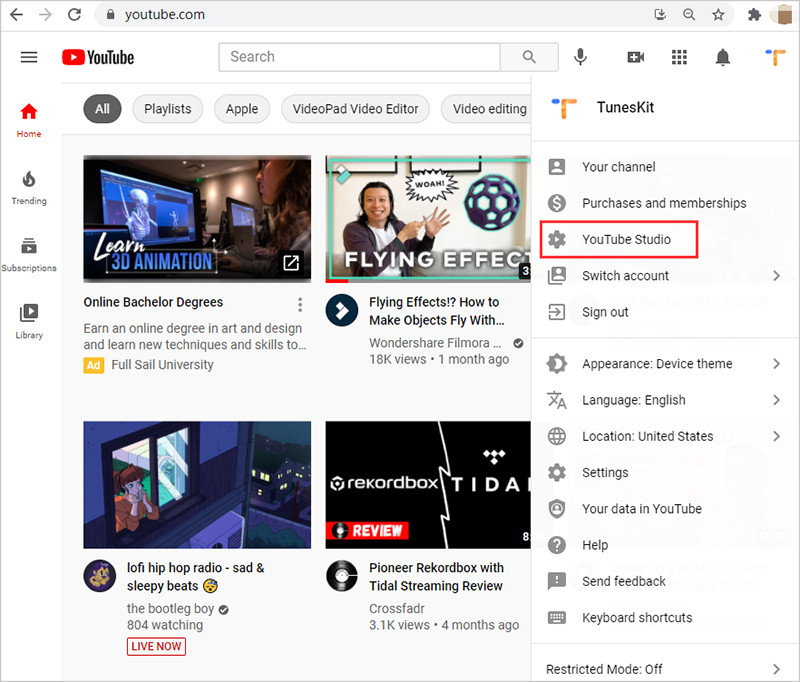 Step 2: In this main interface of YouTube Studio, you can see Dashboard, Content, Playlists, Analytics, Comments, and other options. Click on the Content option and choose the video you would like to edit. Then click the tiny pencil icon, and the video will show in the YouTube Editor.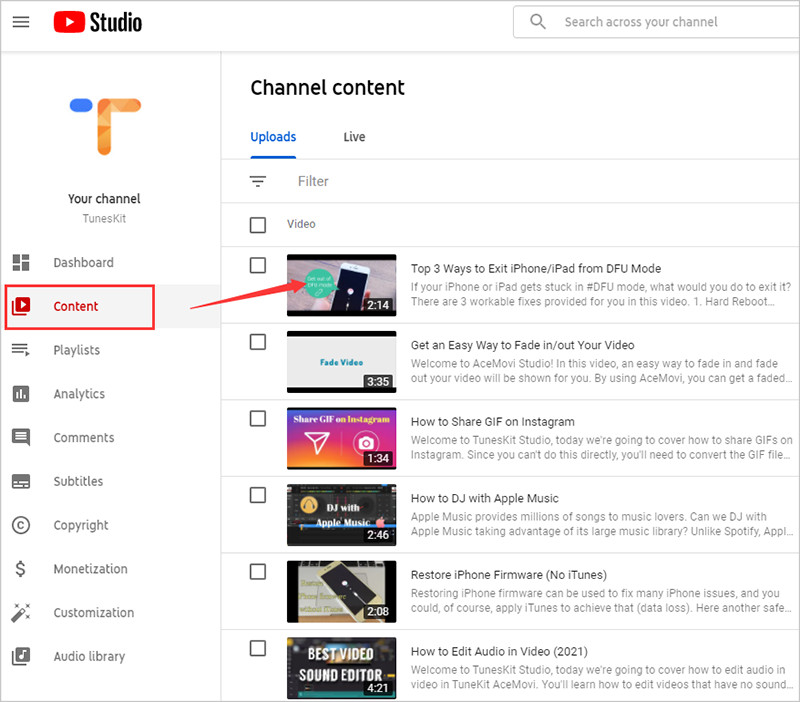 Step 3: Click the Editor option, and you will see a simple video editor on the right interface. Move the playhead and click the TRIM option to trim YouTube videos.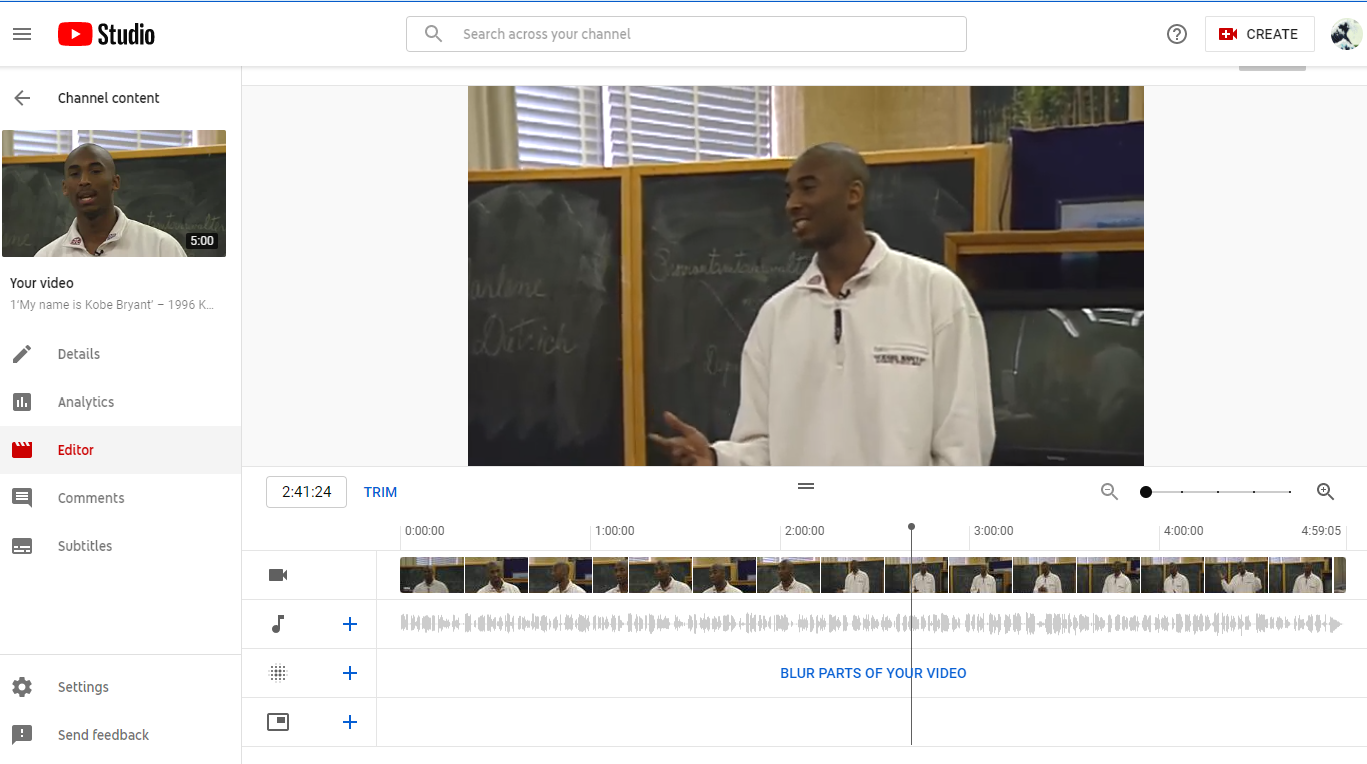 Step 4: When you finish the trimming, you can click the SAVE button to update your YouTube video.
How to trim YouTube videos before uploading?
Though YouTube Editor is convenient for YouTubers, the features of YouTube editors are limited and advanced editing is impossible using YouTube Editor. For me, I prefer TunesKit AceMovi Video Editor. It is a one-stop and comprehensive video editing program with features like filter, background, transition, animation, text, split-screen, and audio. It is a wonderful choice if you need to trim your YouTube videos. Now, let's see how to trim YouTube videos using TunesKit AceMovi Video Editor.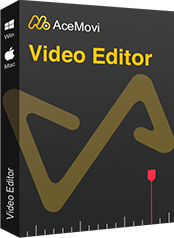 TunesKit AceMovi Video Editor
Security Verified. 5,481,347 people have downloaded it.
Record your screen and audio with high quality
Trim YouTube videos without hassle
Provide basic and advanced editing features
A lot of flexible output options including YouTube
User-friendly interface and clear navigation
Import your video
Users can drag and drop their videos to the TunesKit AceMovi library to add their videos. Also, click on the File tab on the top toolbar, and select the Import Media button is a workable way to import your video files.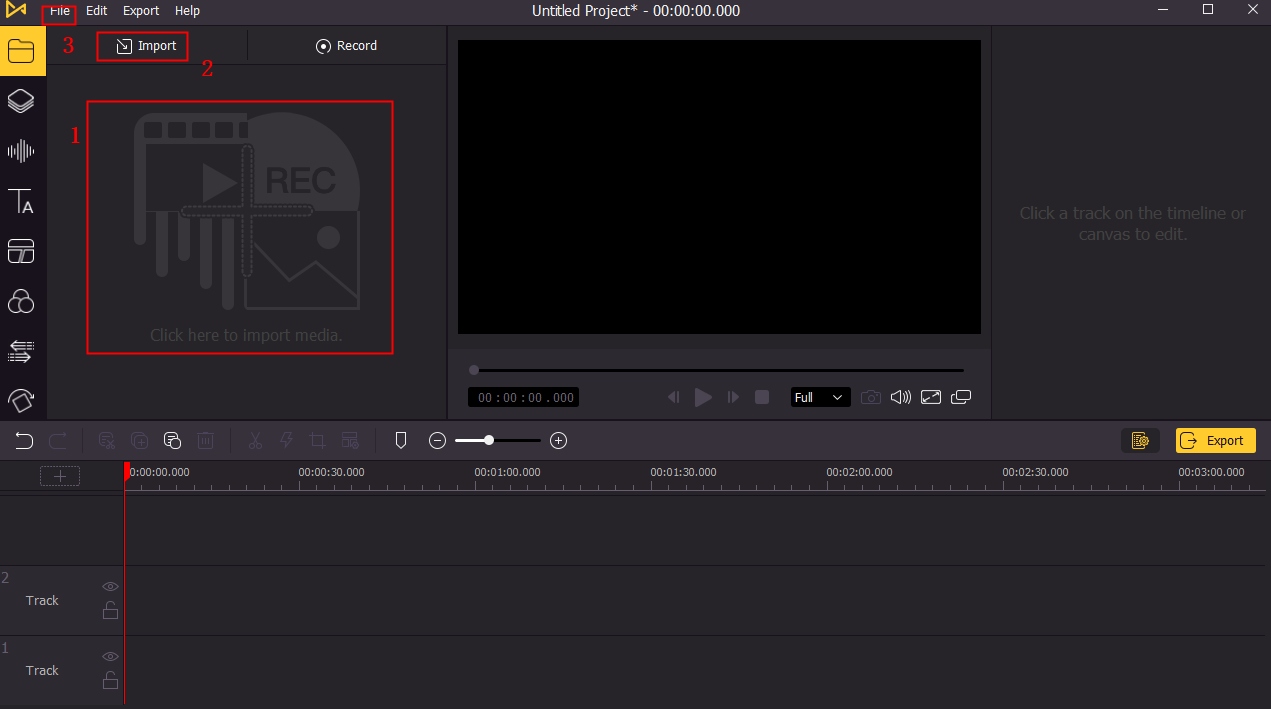 Trim YouTube videos quickly
Move playhead to the point you want to trim and click the scissor icon on the middle toolbar. Then the video clips will be split into two parts. You can move or delete each part after you trim it. As an alternative way, right-click on the video clip and choose the Split option can do the same.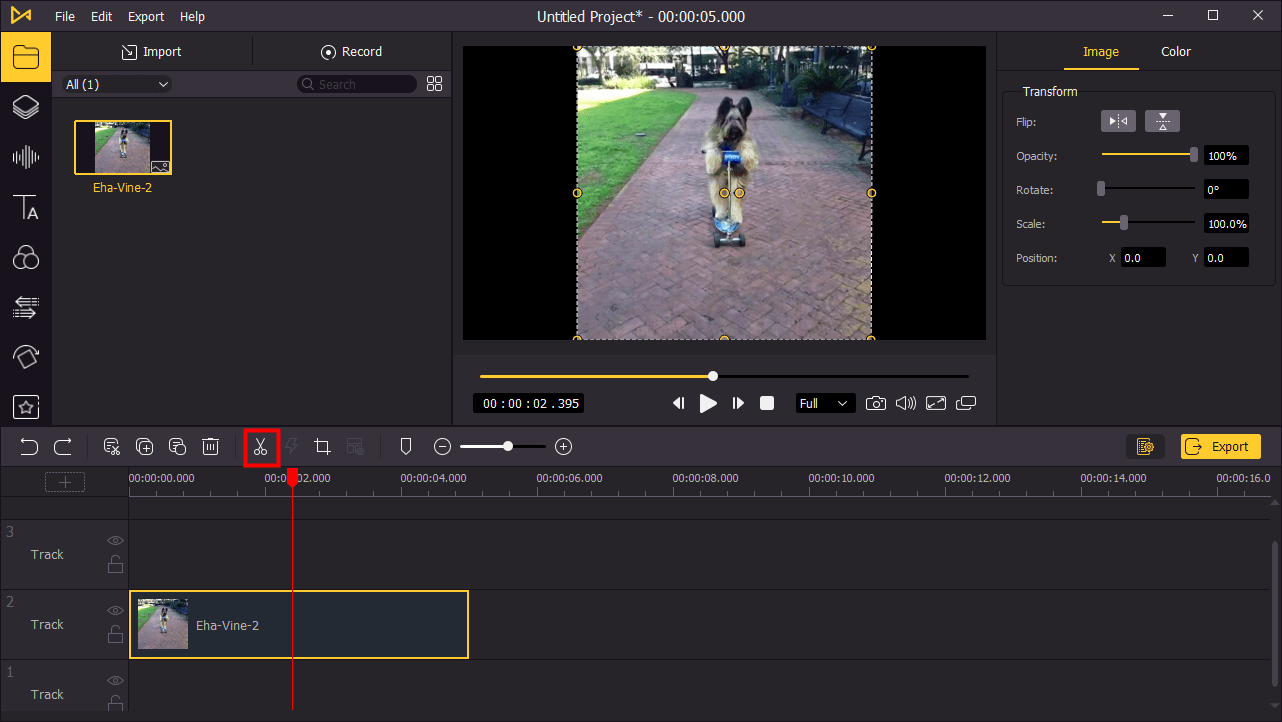 Export your video
When finish the editing, click the Export button to export your video. In the pop-up windows, you can change the file name and path of your video. TunesKit AceMovi supports mainstream video formats, and you can export your video to the format you want.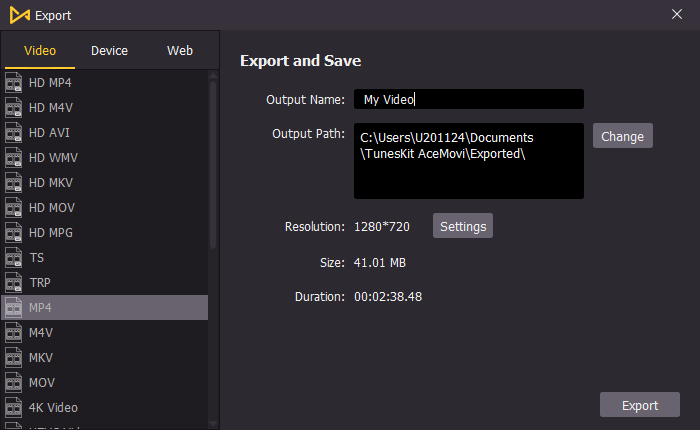 How to trim YouTube videos using an online tool
YouTube Trimmer
YouTube Trimmer is an online YouTube video trimming tool for users to crop or trim their videos quickly and easily.
Step 1: Paste or enter the YouTube video link you would like to trim to YouTube Trimmer.
Step 2: Move the pointers to select the points at the start and end of the video.
Step 3: Finally, YouTube Trimmer will create a link to your video. You can share the cropped video with your friends by sending them the link.

How to trim YouTube videos on mobile phone
Trimming videos on a mobile phone is an easy job if you are using a powerful trimmer. As a mobile phone video editor, you can edit your video wherever and whenever you want. For many YouTubers, Splice is the first choice because of its professional and dedicated video editing features. Users can capture the videos on their phones and edit it as soon as the capturing is finished. What's more, it is available on iOS and Android.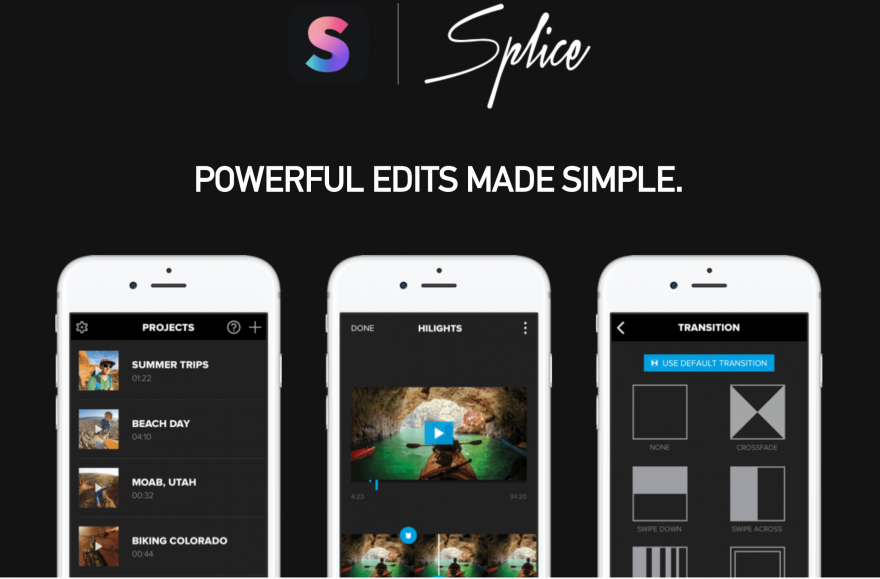 Summary
Here are the best solutions for how to trim YouTube videos on Win/Mac/online/iOS/Android. Trimming and editing videos using particular tools like TunesKit AceMovi can make them efficient. What kind of style do you prefer to trim YouTube videos?