Do you have a TikTok app on your phone? On TikTok, users can view all kinds of short videos and even be a creator for themselves' TikTok channels. To be a creator on TikTok, you just need to have an account and then know some basic TikTok knowledge. But when you do a lot of video, you will find those common features seems not enough to use and want to know if there is a way to carry out a specific feature on TikTok like flipping TikTok video. Flipping video can help you adjust the orientation of a video but more often than not, it just plays a role in expressing video styles. This article will show you how to flip TikTok video before and after recording.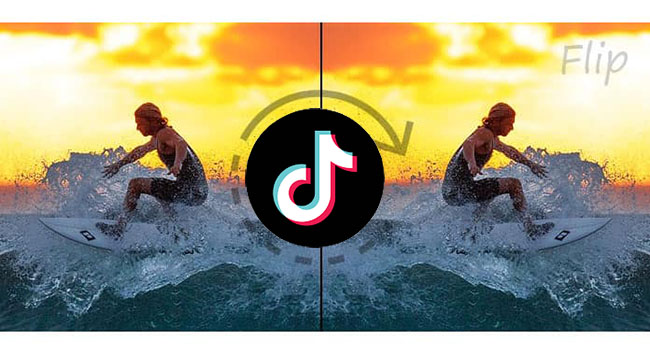 Part 1. What is Flipping Video?
Flipping a video is to change the original footage to its mirror image. It is different from rotating videos which adjusts the video's orientation by 90 to 180 degrees or even slight tweaks to align the horizon. The flipped video and the original one are perfectly symmetrical if you put them into one horizon. This post focuses on flipping videos, also called mirroring videos.
Part 2. How to Flip TikTok Video via TikTok Built-in Editor
If you often post videos on TikTok, you will be familiar with its built-in editor that gives you the most convenient way to edit TikTok videos for users. But flipping video is strange for most people. On TikTok, there are two methods to help you flip TikTok videos. You can just flip video on TikTok before recording.
Method 1. Flip videos with Inverted Effect
Step 1: Open your TikTok app on your phone;
Step 2: Click the + icon on the center button of the screen;
Step 3: Click the Effects icon to enter the Effects options;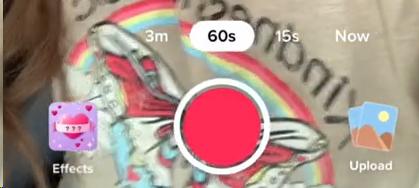 Step 4: Search the Inverted Effect using the search tool and then choose it; you will find that the picture on your camera has been flipped.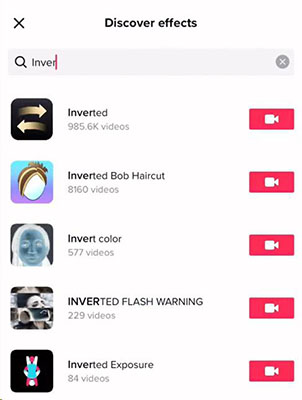 Method 2. Flip TikTok video via the Mirror feature
Step 1: Open the TikTok app on your phone;
Step 2: Tap on the + icon to enter the recording screen;
Step 3: On the right of the screen, there is a Mirror icon; tap on the icon, you will find that the picture shot by your camera has been flipped.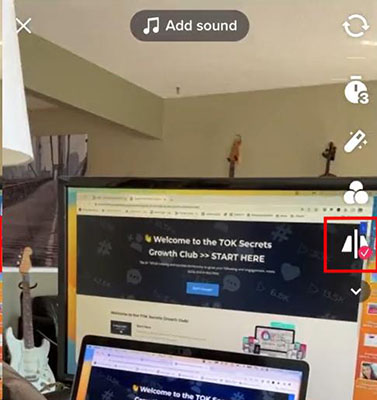 After you flip camera, you can start recording TikTok video. This method is useful when you want to use your front-facing camera to shoot the images of the rear-facing camera. The above two methods are horizontal flips. TikTok doesn't allow you to flip videos vertically directly.
Part 3. How to Flip TikTok Video After Recording via TunesKit AceMovi
Except for TikTok built-in video editor, an external video editor can also flip TikTok videos easily and even be more powerful than TikTok. TunesKit AceMovi is a powerful video editor that allows users to flip videos vertically and horizontally. It can edit TikTok videos with its original resolution and ratio aspect. Given that you need to upload the edited video on TikTok, it has a preset TikTok format for you. You just need to choose the TikTok format and then you can get a suitable TikTok video.
As a video editor, it also has various editing features including cropping, splitting, speeding up and slowing down a video and offers all kinds of video elements like text templates, filter effects, animations, and background music. The multi-track timeline makes it intuitive to edit several video elements at the same time. As a screen recorder, it outputs high-quality recorded videos on computer. AceMovi supports almost all of the audio and video common formats. You can convert your video to the format you want.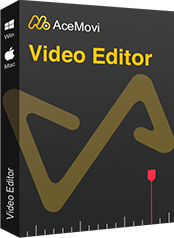 TunesKit AceMovi Video Editor
Security Verified. 5,481,347 people have downloaded it.
Basic and advanced features that make your video better
Multiple filters, transitions, text, sound effects, music
User-friendly interface
A variety of output options to choose from format, device, social platform
Flip videos for TikTok in just a few steps
How to flip TikTok video with TunesKit AceMovi
Download and install
AceMovi is a Mac & Windows software so you need to download the corresponding version on your computer;
Import recorded video
Click the Import button or just drag and drop the video to upload it to AceMovi;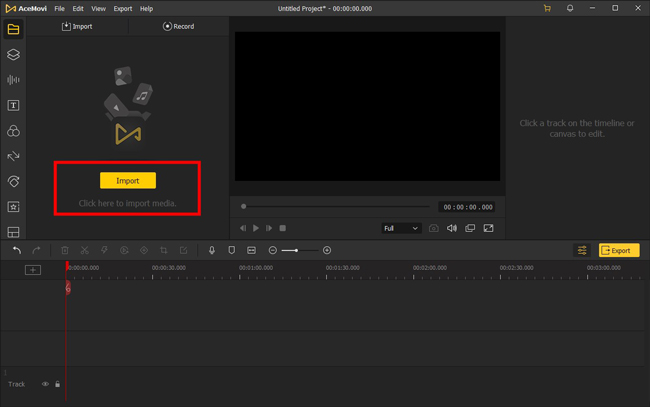 Add video to the timeline
Drag and drop the video on the Media panel to the timeline;
Choose video clips to flip
If you want to flip the whole video, select the video on the timeline and then choose how to flip the video, horizontally or vertically on the right of the screen;
If you just want to flip a certain video clip, you should split the clip from the whole video and then select the video clip; choose the way to flip video on the right of the screen;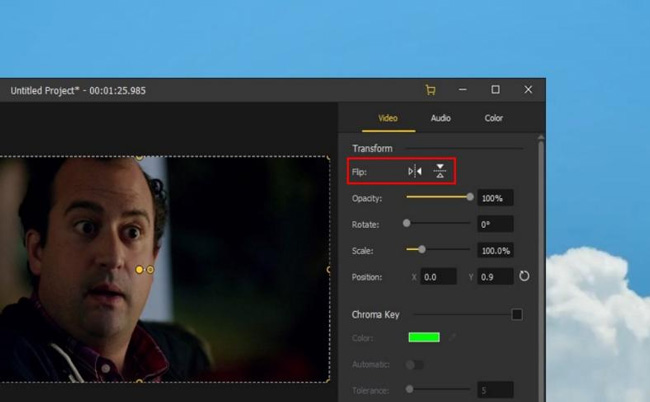 Preview flipped video
At the center of the editing screen, there is a preview window; click the Play button to preview the flipped video before you save it to your computer;
Export flipped video
If you want to do any other thing for your video, you can edit it before exporting it; if not, you can click the Export button to save it; on the Export pop-up, click the Web > TikTok options to decide the format of your video; The save path can be set on the right of the pop-up.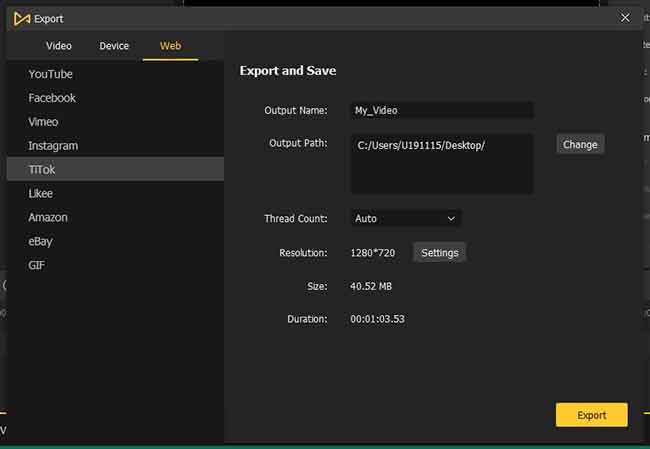 Part 4. FAQ about Flipping Video
Q1. Why do people flip videos?
Flipping videos will make people look like we're used to seeing them and it can correct logos and text that may appear backward.
Q2. What is vertical flip?
It is a data augmentation technique that takes both rows and columns of such a matrix and flips them vertically so you will get an image flipped upside down along the x-axis.
Conclusion
When you want to flip TikTok video, you can try the above methods to help you. If you have not recorded your video, the former two methods may be the best ways. But if you have recorded your video, and TikTok cannot flip it, TunesKit AceMovi will be a good choice for you to flip your video quickly and simply. If you have any question about this post, you can contact us.