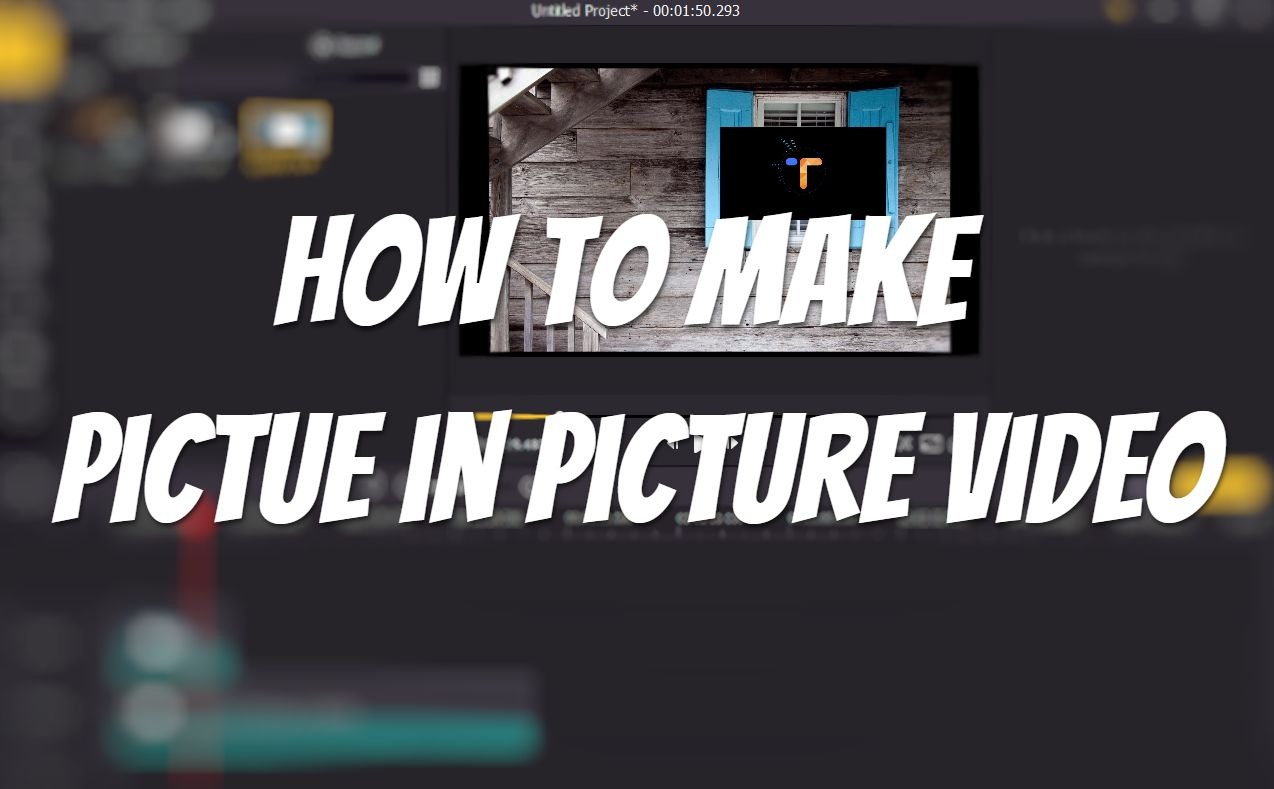 You might have seen many videos on YouTube that the YouTuber sits on a seat playing games at the corner of the screen while showing what he's playing at the same time. That's even cooler when the Youtuber has a camera zooming his hands and keyboard showcasing how he's playing the game. And actually this feature is pretty easy to replicate in your video, the picture-in-picture effect can be achieved when you have a video editor to give you video a little bit of the edit.
In the following sections, I'll be showing you how to create picture-in-picture video all by yourself in just a few steps. It's easy to get even if you're totally new to video editing.
What is Picture-in-Picture (PIP)
Picture-in-picture is an effect that allows multiple footages to appear on the same screen at the same time. These footages are overlaid on the original video in the inset screens. You can see PIP videos almost everywhere, YouTube, TV shows, broadcasts, video podcasts… it's one of the most commonly used effects in video editing.
Do You Need A Picture-in-Picture Video Editor?
You can find many video editors or video editing software online, but there's no editor that specializes in making picture-in-picture videos. And since it's a relatively easy feature, you don't need to get a Premiere Pro, Dvinci Resolve or Sony Vegas to get the picture-in picture effect. So what video editor you can use to easily make a picture-in-picture video?
With TunesKit AceMovi, you can easily make picture-in-picture video in just a few clicks.Just by changing the scale of the video, you can add as many as video to the timeline to create multiple PIP videos.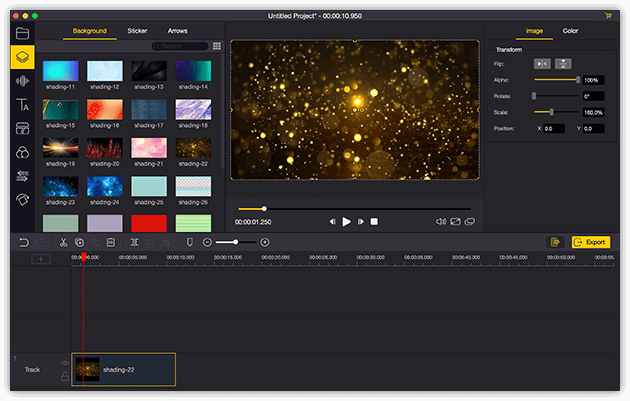 TunesKit AceMovi Video Editor is a one-stop video editor that provides multiple effects and transitions. It comes with a screen recorder which can record images as well as the sound coming out of your computer. As a well-established video editor, AceMovi is mounted with features like split screen, filters, animations, texts, picture-in-picture and music library. The self-explanatory user interface comes with all the effects and tools you need to embellish your video. You can easily learn how to use it even if you're a beginner.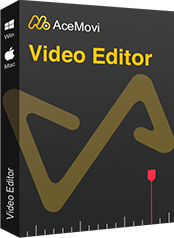 TunesKit AceMovi Video Editor
Security Verified. 5,481,347 people have downloaded it.
Basic and advanced features that make your video better
Multiple filters, transitions, text, sound effects, music
User-friendly interface
A variety of output options to choose from format, device, social platform
Make picture-in-picture video in just a few steps
How to Make Picture-in-Picture Video
Before you add text to your video, make sure that you have already installed TunesKit AceMovi on your computer, this software currently supports Windows and Mac systems.
Add Video Files to TuneKit AceMovi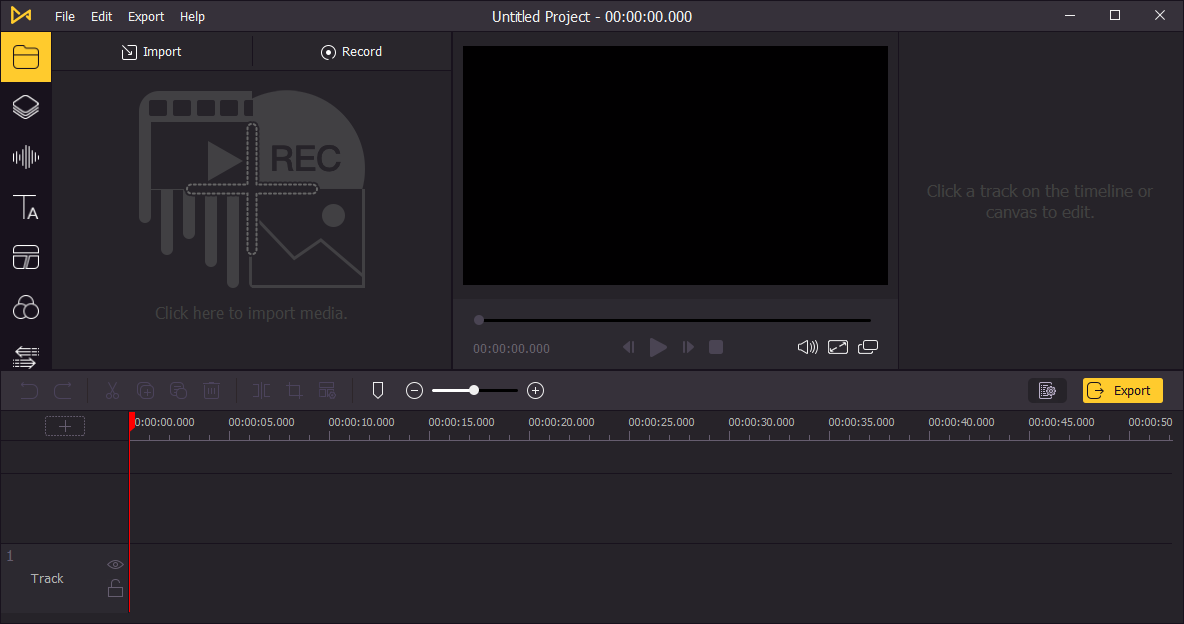 Open TunesKit AceMovi on your computer, then import your video footage to the media box. Or you can directly drag your video to the timeline.
Change Scale of the Video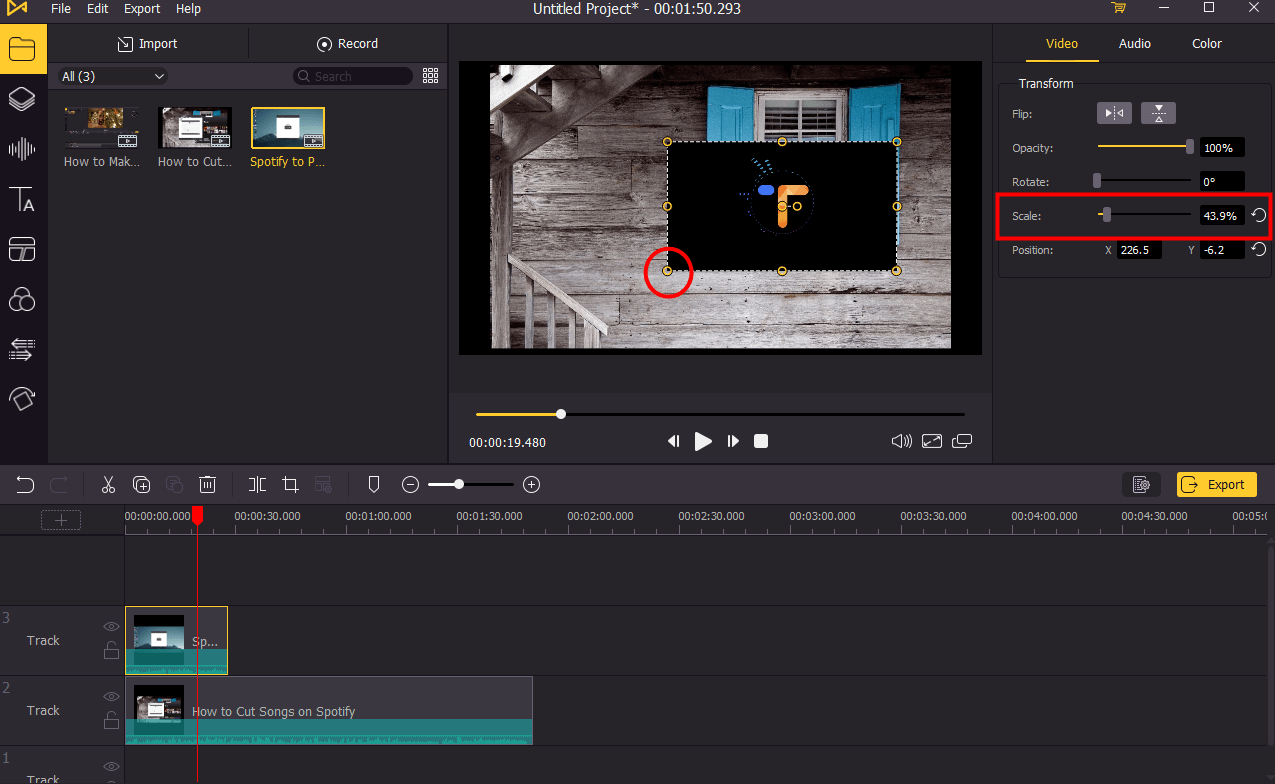 Once you add two or more videos to the timeline, you can now scale down the videos that you want to set as smaller insets. There're two ways to change the scale of your videos:
1. Click on the video to select it, then move your mouse to the corner of the video. Click on it and hold your mouse, then drag it to resize your video.
2. Click the video you want to resize on the timeline, then go to the upper right panel. Under Video, drag the marker of Scale to the left to scale down the video or you can type in the percentage and press Enter on your keyboard to change the scale of the video.
Adjust the Position of Your Video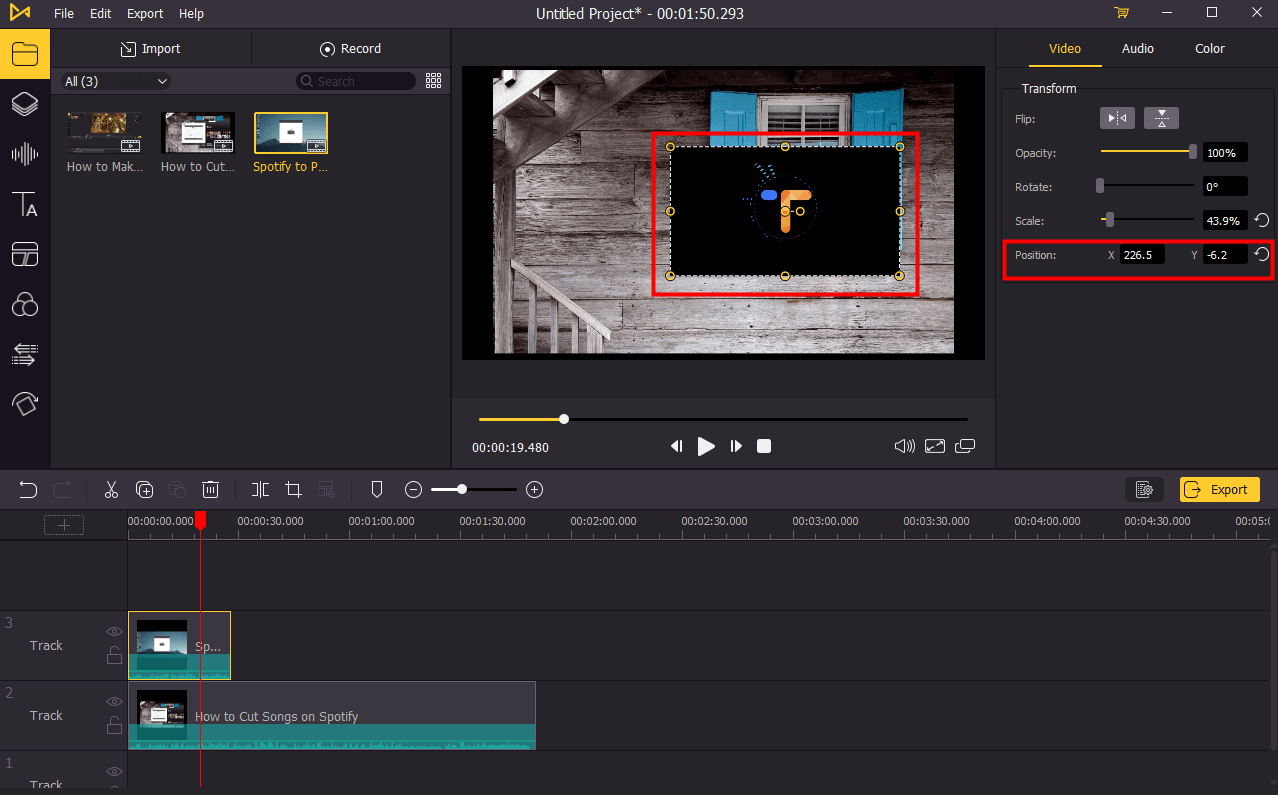 Click on the video on the preview screen and hold it, then you can drag it to change the position. If you want to set the video position precisely, you can go to the upper right panel. Under Video, you can change the position by changing the X and Y parameters. X stands for horizonal position and Y stands for vertical position.
Export Video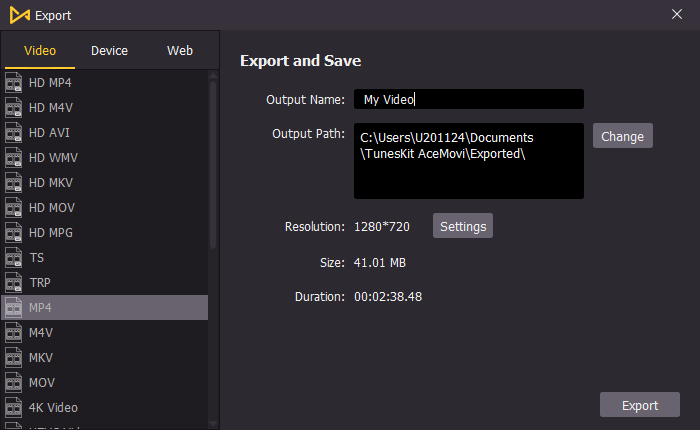 Once done editing, click the Export button on the middle left and export your video. Click the Settings, you'll be able to choose the output parameters. And by clicking the Change button, you can change the output location.
Bottom Line
You can easily do picture-in-picture video editing TunesKit AceMovi even if you're new to video editing since this effect won't require you to learn much editing skills. If you want to give it a try, now the TunesKit AceMovi is free on TunesKit Christmas sale. You can not make your own picture-in-picture video totally free on AceMovi, check out the links below to download TunesKit AceMovi video editor and start creating right away.