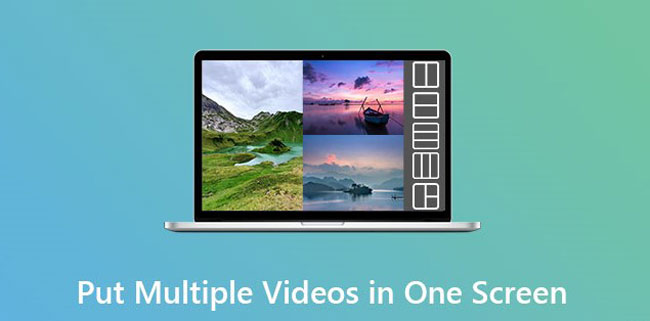 Since someone finds that telling a story with multiple videos in one screen simultaneously makes a great difference in moviemaking, it seems that a new gate to the video world has been opened up. Now, see what it conjures up in your mind, as almost all we moviemakers thought, it must be split-screen, right?
In today's sharing, for one thing, the method to make split-screen videos with desktop software will be introduced, for another, you'll also learn how to combine multiple videos in one screen online as well as in mobile.
Ⅰ Method to Put Multiple Videos in One Screen with AceMovi Video Editor
AceMovi is a fully-fledged video editor designed with neat and tidy user interface and a vast library of video effects, texts, filters, music & color resources, and so forth. That is to say, displaying multiple videos in one window will be very easy to formulate just by the few steps with AceMovi. Let's have a try!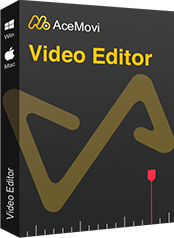 AceMovi Video Editor
Security Verified. 5,481,347 people have downloaded it.
Fully-featured editor that makes your video better
Multiple filters, transitions, text, sound effects, music
User-friendly interface & one-stop tutorials
A variety of video formats, devices, social platforms included
Stable and powerful system backup
Part 1:How to Use AceMovi Split-Screen Feature
Import Videos to Timeline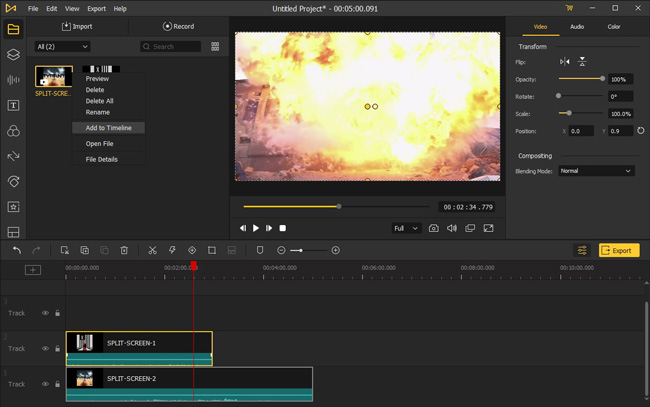 If you're unfamiliar with the importing section, that won't matter so much, two ways are provided herein:
· [Better] Drag-n-drop designated clips to the timeline from directories or desktop on your PC & Mac;
· First, choose the Import icon, then right-click the Add to Timeline, lastly, the videos will lie in the track.
Choose Split-Screen Feature
It's very convenient to see that all the features have been orientated with very simple and precise signs, for example, the vertical ripples mean music & sound effect, the T refers to static & dynamic texts, the three-circle contains filters & overlays, and that divided window is what we need right now – split-screen.
Now, time to pick up one of the felicitous split-screen effects and then preview it on the next page to set related parameters.
Add Videos to Split-screen Effect
We've chosen the split-screen as an example that separates the window into two showing plates. What we should do next is import the footage as before. But more importantly, see those attributes? That includes Transform, Composting, Tone, Color Balance, and Audio. Within them, you're allowed to alter position, scale, opacity, brightness, hue, cyan-red, and volume, etc.
Preview & Export Split-Screen Videos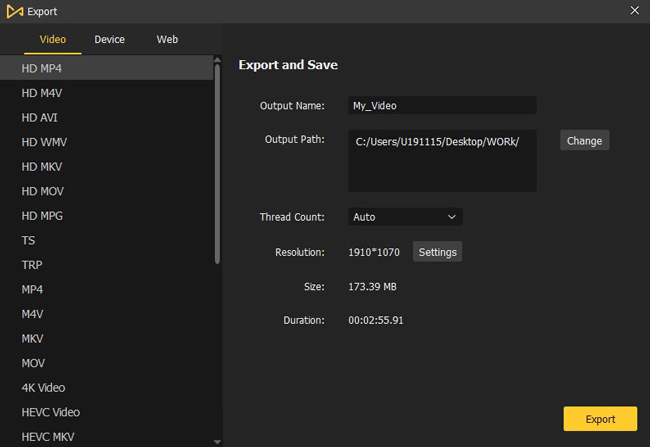 You can preview the effects in real-time to see whether it's needed to add other elements or change the split-screen into three, four, or other combinations to match the videos you've put.
By the way, there's one big thing behind explaining why AceMovi outperforms better – the amount of export media, device, & web formats. Meanwhile, you can click the Custom from settings to make adjustments like Codec, Resolution, Frame & Bit Rate for both video & audio.
Media: HD Included (MP4, M4V, AVI, WMV, MKV, MOV, MPG), TS, TRP, HEVC Video, HEVC MKV, MPEG-2, MPEG-1, DivX, DV, DVD-Video, 3GP2, 3GP, WebM, ASF, OGV.
Device: iPhone, iPad, Apple TV, Galaxy, Huawei, Google Pixel & 6P, HTC, Sony, Motorola, BlackBerry, LG, Android Generic, Xbox, PlayStation, PSP.
Web: YouTube, Facebook (Meta), Vimeo, FLV, F4V, SWF, GIF.
Part 2:How to Apply AceMovi PIP Feature
Can we customize the split areas as we want not just follow split-screen types from the built-in resource? Or how to play one clip above the other like the TV news? This kind of feature is called picture-in-picture, short in PIP, and it works well on AceMovi as well.
[Note] We're directly diving into the main steps, if you're still wondering how to import & export, reread the previous step 1 & 4, please.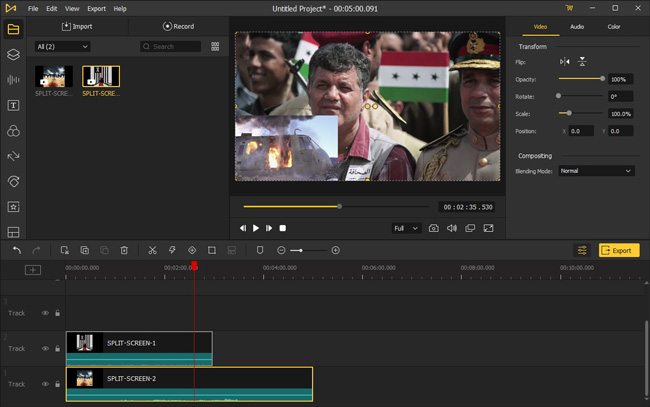 After putting video clips into the timeline, stretch the edges of video clips to balance the windows match. Here's one tip within PIP – the clip in Track 2 will be floating above Track 1, and the rest track can be done in the same manner if you have more clips.
Besides, some attributes are provided in the right toolbar, where you can set the Flip, Opacity, Rotate, etc., of the video, or the Volume, Pitch, Fade In & Out, Equalizer, etc., of the audio.
Ⅱ Method to Put Multiple Videos in One Screen Online with InVideo Video Editor
Seeking for an online video editor to play multiple videos in on screen at the same time? That must be InVideo, an online video performer without extra software downloading and provides hundreds of customizable templates. Let's see how to make good use of it!
Start with a Template & Upload Videos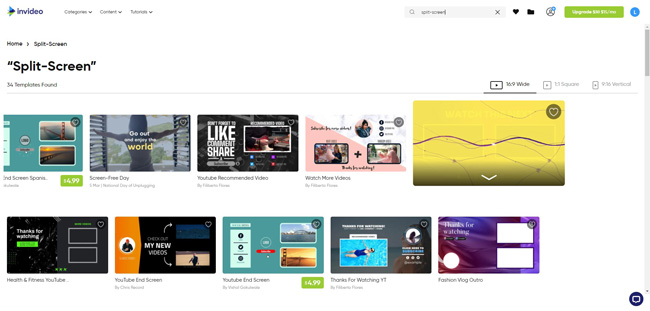 After visiting the InVideo website, now in the blank search box, we can type "split-screen" to find correlative ready-made templates. And most of the templates are free to use, but some of them are chargeable. Same as AceMovi, you can upload videos into the website via two ways within thirty seconds in case the duration of your video is less than 3 minutes.
Stretch the Location of Video Clips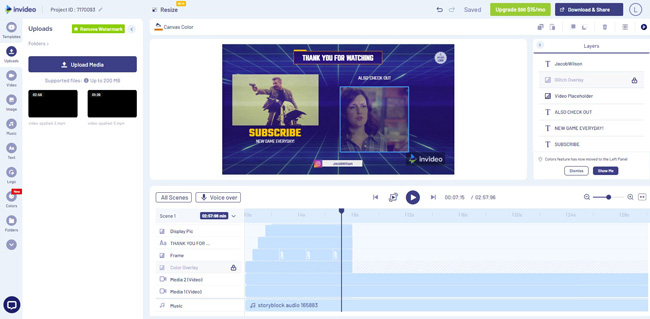 Adjust the windows of the clips and add relevant music, images, texts, logos, color, stickers, overlays, & masks are available by InVideo. Remember the rule that clips in Media 1 will above clips in Media 2 if you want to make a PIP video.
Export & Download Videos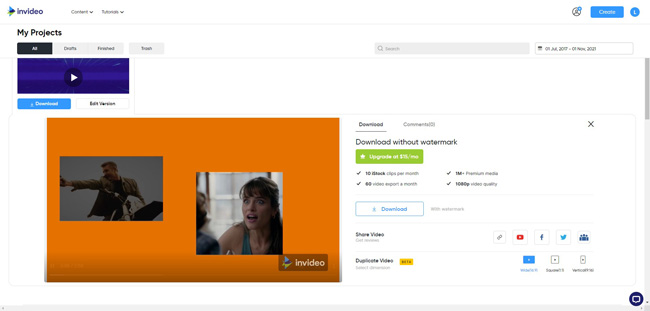 The video quality of 720P is free for downloading in InVideo, but 1080P & no watermark printed needs VIP Identity, and it costs $15 per month recently for Business Plan.
Ⅲ Method to Combine Multiple Videos in One Screen in Mobile with Acapella
Next is Acapella from PicPlayPost, a video editor downloaded for mobile phone users to put multiple videos in one screen, which works on both android & iOS. So, let's learn how to use the Acapella APP split-screen!
Download Acapella & Get Started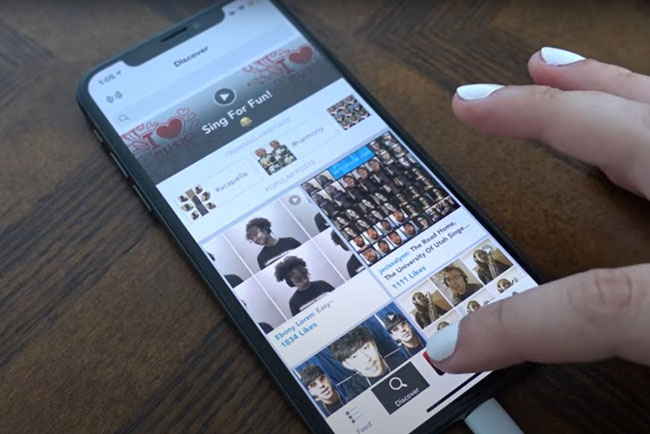 Acapella can be downloaded from the apps store directly. After launching it, press the Shotting icon to get started.
Select Classic or Premium Layout Styles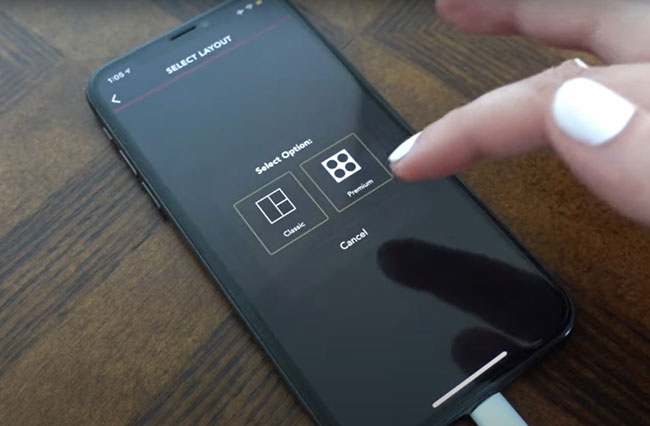 Classic ones are commonly divided into squares, while premium includes circles mainly.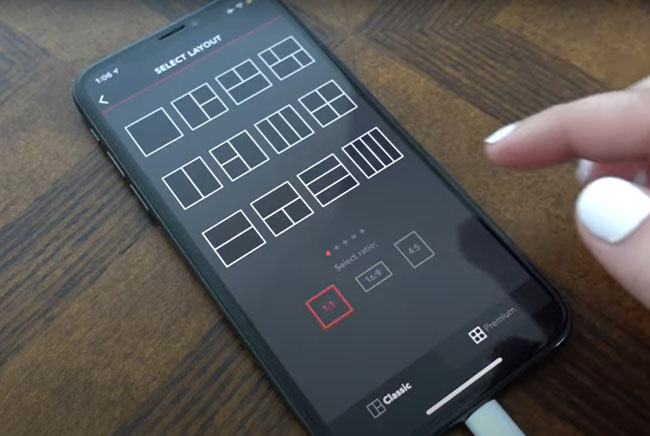 That is what going on with the classic on your mobile phone. Choose the one you're preferring!
Record Videos & Apply Related Functions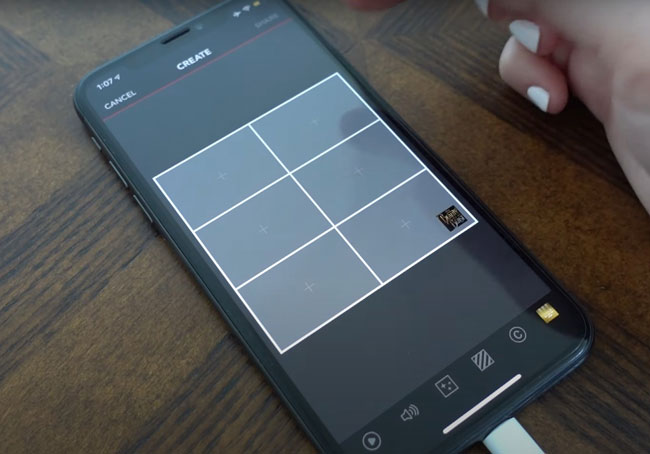 Now here is the video capture or import page above Acapella, six screens that has been split already, so it's different from the software on PC & Mac.
As the picture shows, just set the mic input gain, mic monitor volume, and more as you like.
Share Your Videos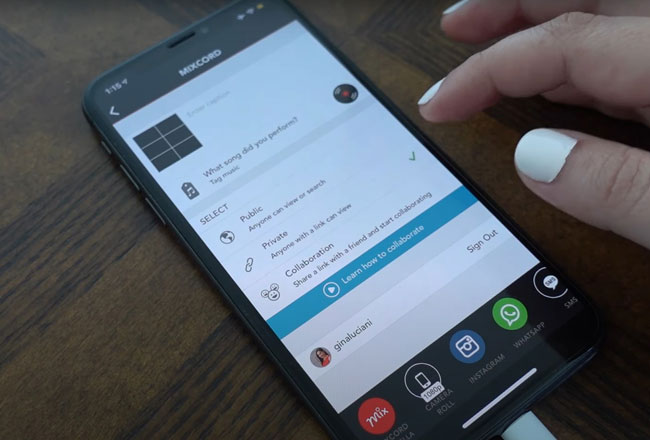 Now here is the video capture or import page above Acapella, six screens that has been split already, so it's different from the software on PC & Mac.
Ⅳ Summary
The three best methods of combing multiple videos in one screen include three video editors & two pragmatic features. In the end, let's have a short talk about the pros and cons of each. AceMovi, the best video editor for both PC & Mac, runs with a stable and powerful system, must be the right video creator for both beginners and professionals, but AceMovi needs VIP (very cost-efficient) to remove the watermark.
While InVideo attracts many counts on its compelling templates & one-stop video editing features, but you have to take care of personal data loss and internet crashes. And for mobile phone holders, Acapella must be a good choice for its convenience, but it seems little mess because you have to handle all the steps by a phone.
When it comes to the two features – split-screen & PIP, they seemingly belong to one feature, someone may deem like this, but we can also figure out some differences such as relevant parameters, ready-made types, customizable windows, etc.