Likee and TikTok are two extraordinary social media apps famously used by influencers and marketers. The two platforms with millions of users from all across the globe allow you to create and share short entertaining videos. Both the apps generated a wide user base due to the amazing video editing features, built-in music library, emojis, and filters. By lending creative ideas to the young generation, Likee and TikTok have created a storm in the digital world.
But there are differences between TikTok and Likee. If you want to know, read this post! This Likee Vs TikTok comparison will give you a detailed review of the two apps, helping you decide which one is a better and safer and more kid-friendly option.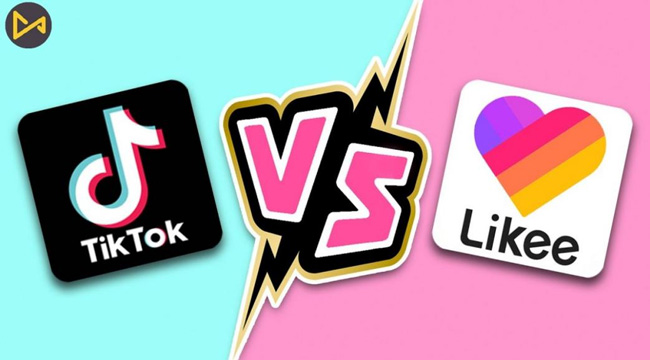 Introduction to Likee and TikTok
If you don't know what exactly are Likee and TikTok, you can read this part to have a check. I'll show you the basics and specials of both. Let's get started!
Likee App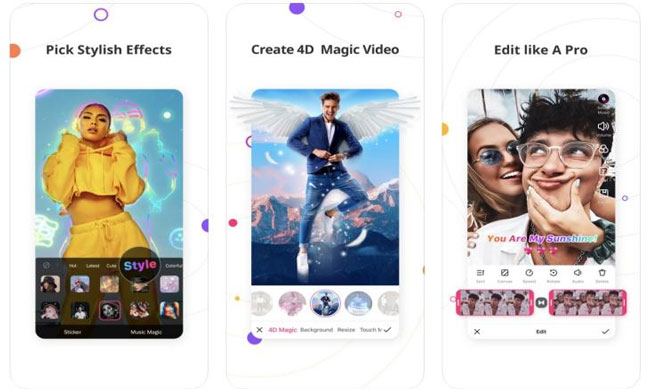 Liked is a video creating & sharing app that allows users to create short videos. This social media platform has some interesting VFX that make video production more fun like the ColorNot Split-Screen effect and the Optical Margin Around effect. Likee also gives you amazing customized video effects to amplify your short videos.
Speaking of the Likee group, the app is currently used by millions of bloggers, vloggers, and content creators. You can follow, comment, and chat with your favorite entertainer. Based on the algorithm of your liked, watched, shared content, the app filters out recommendations for you. Also, Likee empowers you to recreate iconic movie scenes, share funny moments, enjoy viral videos, and can even go live stream.
TikTok App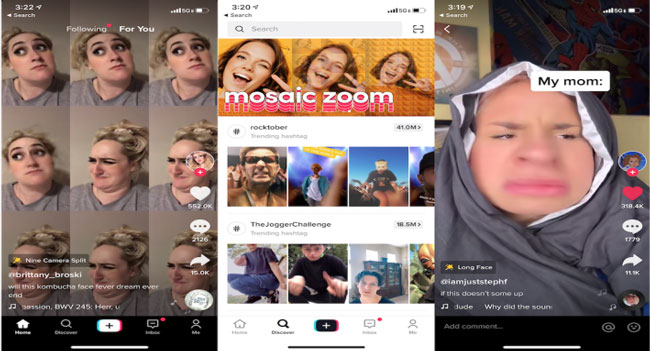 Just like Likee, TikTok is a video creating & sharing app. It was launched in 2016 and currently has about 800 million users worldwide. In 2019, the app surpassed the 15 billion mark, making it the ninth social networking site. TikTok users can create 15 – 30 second videos on different genres including comedy, dance, DIY, marketing, and educational content as well.
The best part about TikTok is the "For You" page, where you can view suggested and viral videos. There is also a Discover tab where you can search for specific videos and hashtags. This social site is also known as a lip-syncing app as it features music in the background. But you can also add your own background music, slow down, speed up, or edit the videos to create content according to your preferences.
Comparison Chart of TikTok and Likee
| | TikTok | Likee |
| --- | --- | --- |
| Score | Apple 4.8; Google 4.5 | Apple 4.5; Google 4.3 |
| Reliability | Safer | / |
| Kid-Friendly | / | More Kid-Friendly |
| Headquarter in | China | Singapore |
| Platform | PCG (Profession Generated Content Platform) | UCG (User Generated Content Platform) |
| Users | 800M+ | 150M+ |
| OS | Android/iOS | Android/iOS |
| Used For | Mainly used for creating 15-30 seconds short videos. The app can be used by anyone. Whether you are a sports fanatic, entertainer, there is something for anyone. | Mainly used to create short entertaining videos. The app also supports video editing as it has amazing filters, stickers, and visual effects. Liked is also a good option for going live stream. |
| Basic Features | All the basic video editing features include crop, split, trim, and share. Users can also add text, apply filters, use transitions, and add music to videos. | All the basic editing features include the options to crop, split, trim, add stickers, apply visual effects. |
| Advanced Features | Artificial intelligence to filter out videos. Other advanced features include duet video recording, multiple videos effects, changing the background color, voice-recording. | AR and AI-based technology that let users change their hair color. Other advanced features include 4D Magic, Face Magic, superpower effects such as Astral travel, MV, Face Cut. |
More Differences between Likee and TikTok You Should Know
Here, we'll keep digging more differences between TikTok and Likee to help you decide which is a more suitable choice for you. Keep reading!
Why TikTok Is Safer than Likee?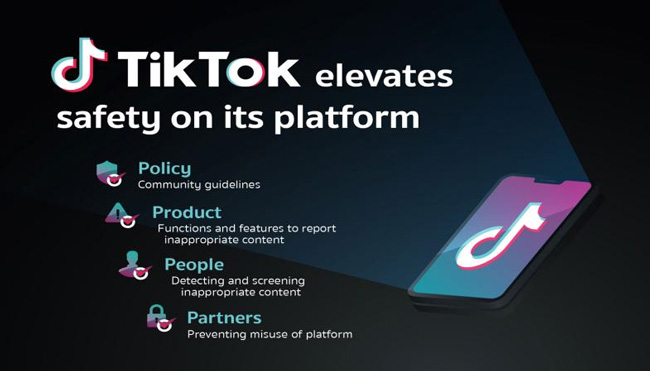 TikTok collects data about its users including the videos they watched, time spent on the app, the messages sent through the app, current location, internet address, payment information, phone number, and the contact list within your phone. But all of the information will be safely protected and you can prohibit TikTok from collecting information as well.
As for Likee, the biggest security concern is that there is no private account. And as soon as you create an account, you will be recommended to other users without your concern.
Why Likee Is More Kid-Friendly than TikTok?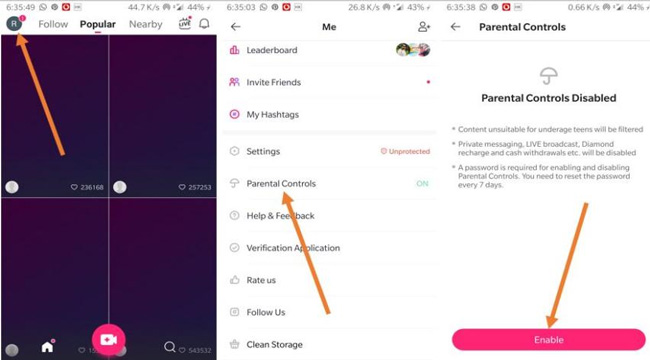 TikTok and Likee both require the users to be at least 13 and 16 years respectively. However, a major concern for parents whose kids are using TikTok is the type of content that appears in the newsfeed. It may expose children to adult content. Besides, anyone can send messages to your kids on TikTok. Although you can manage the content your kids can watch but there are high chances things might slip through the net.
The Parental Control feature on Likee makes it more kid-friendly as compared to TikTok. Parents can filter inappropriate content, disable private messaging, and can also set passwords preventing kids from switching back to normal accounts.
Which One Is Better to Edit Videos?
A Likee vs TikTok 2022 comparison is incomplete without discussing their editing features. Both the apps have basic as well as advanced video editing options. You can cut, trim, crop, add music, transitions, and do much more to make your videos interesting. However, the 4D Magic feature that uses AI to change the background in real-time is what makes Likee a bit more intriguing.
TunesKit AceMovi - An Reliable & User-Friendly Video Editor Software to Choose from (The Best Alternative to Likee & TikTok)
If you just want to make small video edits in TikTok or Likee like record, trim, split, add stickers, and share, this will be flexible and easy. However, you'll find it very hard to apply advanced effects on mobile. Besides, video editor app is unfit for editing multiple videos even it's streamlined. In this case, here I recommend you to edit video on your desktop and one of the best all-in-one & kid-friendly & reliable video editors is TunesKit AceMovi.
TunesKit AceMovi is equipped with a full set of basic and advanced video editing features with which users can crop, trim, cut, and merge videos. They can also add music, transitions, apply filters, create videos on split-screen, and can also create a picture-in-picture video making their content more entertaining.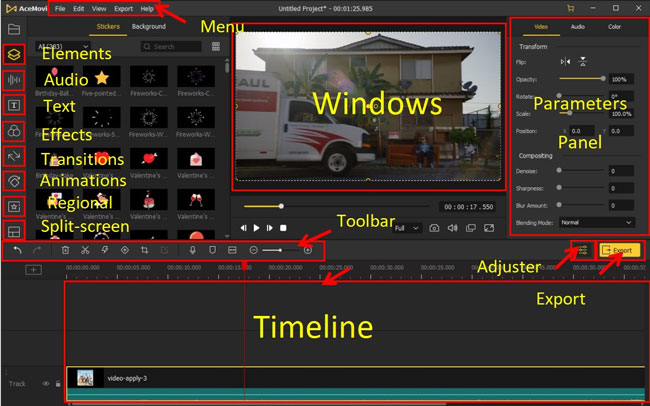 The sharing option is also available within the AceMovi. Users can download the edited video into different output formats. All these incredible features make TuneKit AceMovi a perfect alternative for Likee and TikTok.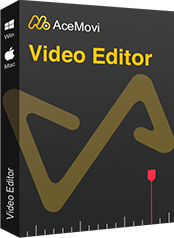 TunesKit AceMovi Video Editor
Security Verified. 7,203,355 people have downloaded it.
Pros:

It is easy to use
Free trial version & cheap subscriptions
Supports a wide range of output formats including Mp4, M4A, MPG, Mp3, WAV, and many more
Support slideshow preparation
Free media templates are available
Screen recorder & webcam recorder
Cons:

The free version comes with a watermark
Final Verdict
Likee and TikTok are no doubt amazing video editing and sharing apps. Comparatively, TikTok is safer than Likee, while Likee is more kid-friendly than TikTok. Agree with me? Leave your comments below!