It is better to recognize your kid's talent at a tender age and continue to nurture them as they grow up. The availability of technical devices has made it easy for kids to try out new ventures like video creation, but most video editors in the market are purposed for high-end creators and even harbor bad content. However, you can still find some easy and safe movie makers for kids to help them grow in their hobbies. With ease, they'll be able to make stunning and innovative videos that they can also showcase with friends. Being many in the market, you may be confused about which movie maker to go for, so we compile a list of 9 tools to use on your PC, phones, and online. Let's see!
Top 1. TunesKit AceMovi: The Safest & Easiest Movie Maker for Kids - Funny Stickers, Beautiful Filters, Pre-Made Texts, and More VFX
One of the best one-stop programs for kids to make movies is the TunesKit AceMovi Video Editor because it is an easy-to-use video and audio editing software that is useful in creating high-end masterpieces. One of the reasons to pick up AceMovi as it comes with a ton of video effects like stickers, filters, transitions, overlays, texts, music, etc. Most importantly, all of the content is safe, interesting, and simplified for kids.
Nonetheless, this is also a recorder that kids can explore to record their computer screen or capture moments via the camera roll in real-time footage, and even create a slideshow with their memorable photos. Your kids will find more edits on one screen easily like trimming a video, cropping out useless parts, detaching the background music, as well as changing the video resolution.
Now go to download the TunesKit AceMovi Video Editor for Kids in the following! The trial version is surprisingly released for free on Mac and Windows, along with VFX like the Split-Screen, Chroma Key, Sound Equalizer, Reverse, Mosaic, Blur, and many more.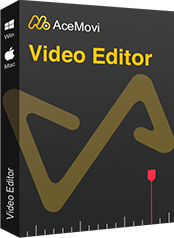 TunesKit AceMovi Video Editor
Security Verified. 8,734,800 people have downloaded it.
Pros:

A variety of text and audio templates that kids can use to edit videos directly
100% safe content and features
Easy to acquire even for newbies in video editing
Customize to fit various devices like Apple TV, Galaxy series, LT TV, among other devices
Export and share your videos on any platform such as Vimeo and Facebook
Preview your videos in real-time while editing
Cons:

Mainly for video editing, so you cannot only export the audio track
Teach Kids to Make a Movie with TunesKit AceMovi
Any kid trying out video making would want to learn how to make an animated movie in simpler and faster steps. You must download AceMovi to hit the road, ready? Let's go!
Add or Record Your Video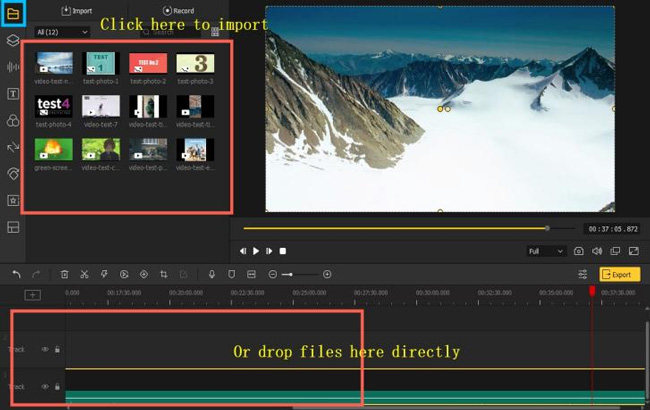 Once you download and install AceMovi, launch it on your computer then hit the Import button to add the video to edit or do the dragging-n-dropping process. You can as well compose your video by clicking the Record button. These will be stored in the Media Library.
Tech Kids Basic Edits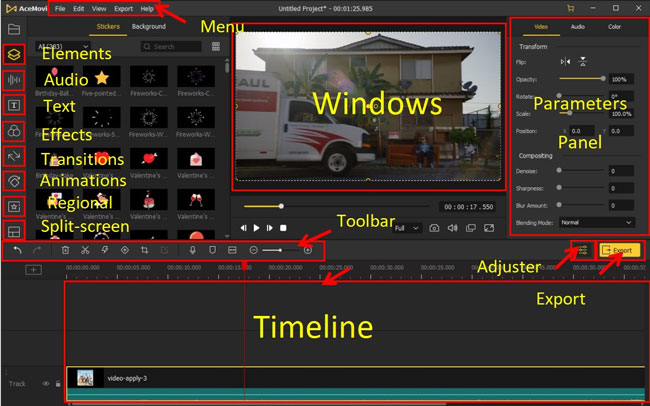 Make use of the Edit window by going to the Settings > Edit window. Here, you can adjust your video to perfection. These include crop, merge, and add other effects like color balance, filters, and transitions.
Use the Sound effect feature to add audio to your video. It is simple to add background music at this stage. Also, easily add background stickers, animations, manage mosaics, and arrows to your preference among other functionalities.
Share and Save Videos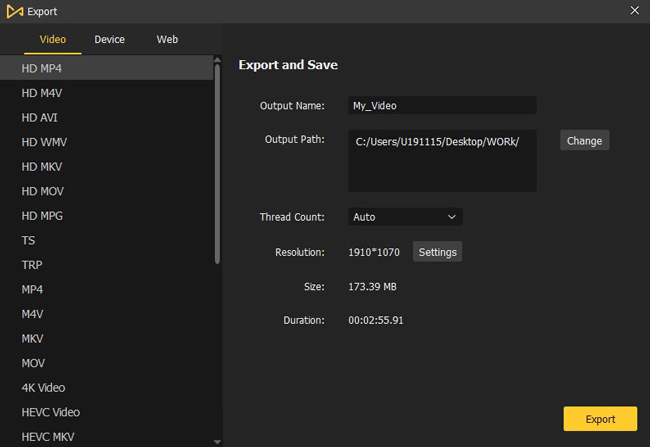 TunesKit AceMovi supports several video formats like MP4, MKV, MOV, OVG, MPG, etc. Just customize your video to any format, then save it on your computer. Finally, share your videos by uploading them to YouTube, Twitter, or other media sites.
Top 2. EaseUS: User-Friendly Movie Maker for Kids
EaseUS is a super cool kids' video editor that supports Windows and Mac. It is kid-friendly as the interface is easy to understand and navigate. Simply use the drag-and-drop operations for quick clip adding. Likewise, it incorporates simple editing abilities like rotating, cropping, cutting, and reversing, among others.
The track of EaseUS is much more distinct and compiles the listing of video, PiP, text, music, and voice-over. So kids can just drop the files under the timeline accordingly rather than randomly set the sequences.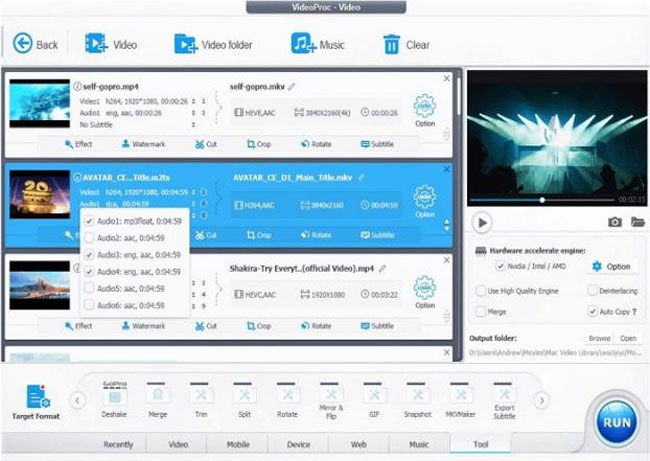 Pros:
A user-friendly experience
Overlays and filters that are useful for kids' movies
Support adding text and music
Fixed tracks and timeline
Real-time video rendering
Cons:
The free version leaves watermarks
Top 3. Lightworks: Advanced Movie Maker for Kids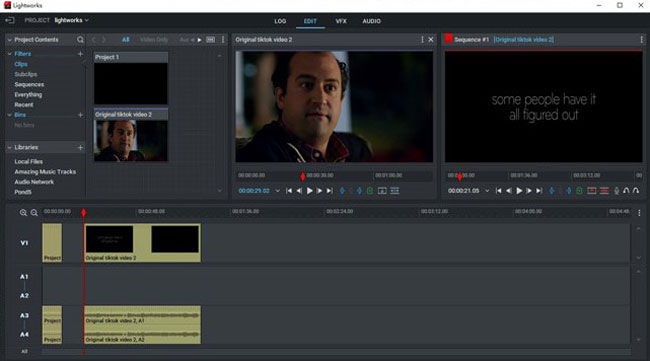 Apart from being professional to use, it offers several tutorials on its website where you can learn how to make a movie for kids or how to make an animated movie for kids. So, users can easily follow them and make movies in easy steps. The editing tools are also in plenty such as crop, rotate, and merge, among other functions.
Lightworks need a peripheral earphone to be operated at the very beginning but also will ask you to start a new project with the name and save path. If you want to enjoy the VFX and audio balance, go to the specialized areas in the upper middle part of the screen.
Pros:
Supports the mixing of audio
Choose the perfect color from its perfect color correction functions
Powerful trimming abilities
Smart VFX
Standalone music library
Cons:
It will sluggish, especially when dealing with larger videos
Top 4. OpenShot: Super Easy Movie Maker for Kids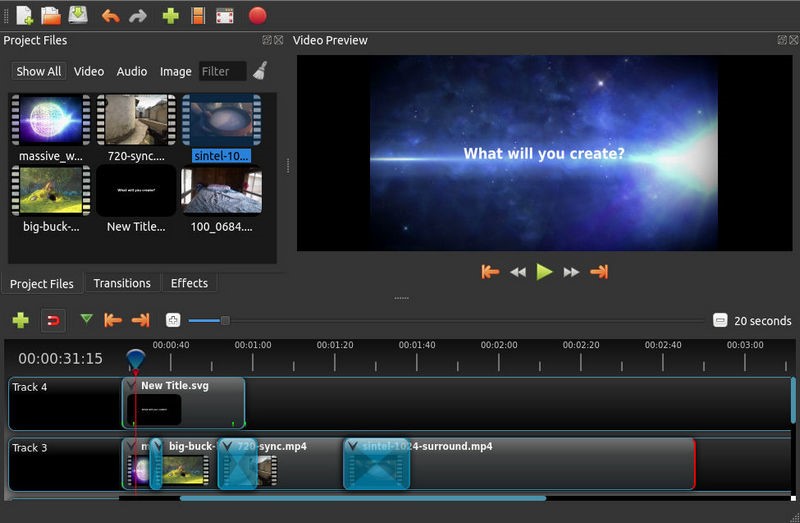 Apart from supporting Windows, OpenShot also works on Mac and Linux OS devices. It suits all levels of users as it presents all primary editing tools. So if your kids find it hard to begin video editing yet still persisting, OpenShot can be a better choice.
Commonly-used tools include resizing, scaling, cropping, converting, joining, and adding texts. More so, it comes with additional editing tools to control speed and perform other advanced actions.
Pros:
Easily add a title to your videos
A list of transitions and effects
Free to use & no watermark
Endless tracks
Clean interface
Cons:
It will occasionally freeze
Top 5. AVS: Slideshow Video Maker for Kids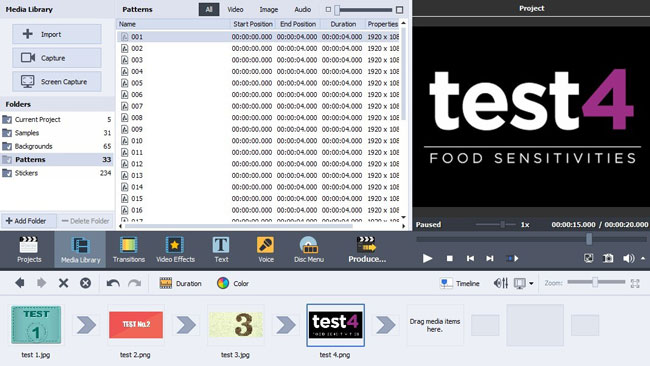 With AVS, you can directly make a photo slideshow and showcase it on YouTube and Facebook. You simply drop the wanted images under the box and then make a good queue. The preview feature helps you to check your video before the final production.
In addition, it supports almost all video file formats, thereby, enabling you to import your footage into the app despite the device you use to capture it. More edits like syncing the audio, customizing a video template, and adding a voice-over are available smoothly.
Pros:
A powerful ability to stabilize your images
Harbors a set of color correction tools
Directly create a photo slideshow
Ready-made templates with music, texts, filters, etc.
Cons:
Watermarked videos if your use the free version
It's not so user-friendly and you need some knowledge to operate it
Top 6. Media.io: Linear Online Video Editor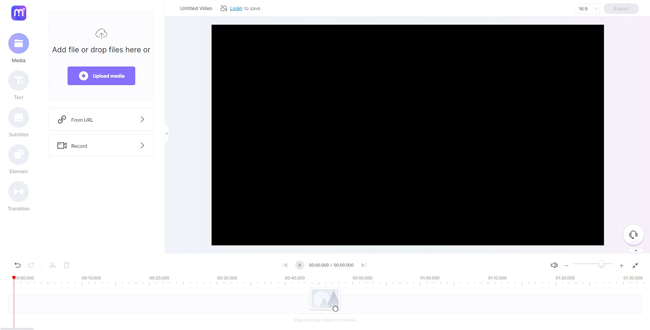 Want to try an online linear video editing program for kids? Medio.io is the protagonist herein. It will quickly create your videos without any watermark. It supports several data types like MOV, WMV, MP4, PNG, JPG, and WebM, among others. More so, it provides you with several titles and element templates. So, kids can add any title to the videos for clarity.
The quick start of Media.io is to upload media from folders, from URLs, or record a new clip. There are lots of online texts, subtitles, elements, and transitions to deploy. However, as well all know, it's better to prepare a higher-level internet quality. The aspect ratios supported contain 16:9 for YouTube and Landscape, 9:16 for mobile, Instagram, and TikTok, 5:4 for Twitter, Facebook Landscape, etc.
Pros:
Doesn't leave any watermark on your video
An intuitive user interface
Presents a wide range of editing tools
Edit the video URLs from your social media accounts
Overall aspect ratios
Cons:
It is slow as compared to its peers
Top 7. Flexclip: More Video Templates for Kids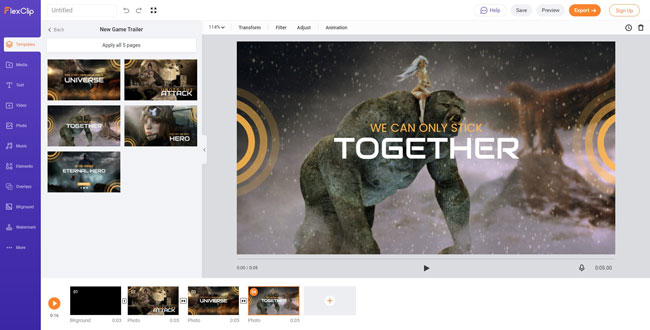 No matter you'd like to make an animated movie for kids or give gifts to kids who like to make movies, FlexClip will stand out lies in the advantage of off-the-shelf video themes and templates. Searching for kids in the box of Flexclip, the results in front of compiles the Cartoon Kids Birthday, Animated Kids Birthday Invitation, Children Toy Sale, etc.
Then just begin to customize the selected template, Storyboard mode or Timeline Mode are supported. Compare with other online video editors, Flexclips rolls out more background elements, overlays, music resources, and texts.
Pros:
Export video without watermark up to 720p
A slew of video templates for kids
Slideshow maker
Safe and easy content
Standalone preview window
Cons:
You need to sign up and pay for an HD editing service
Top 8. InShot: Versatile Kid Movie Maker App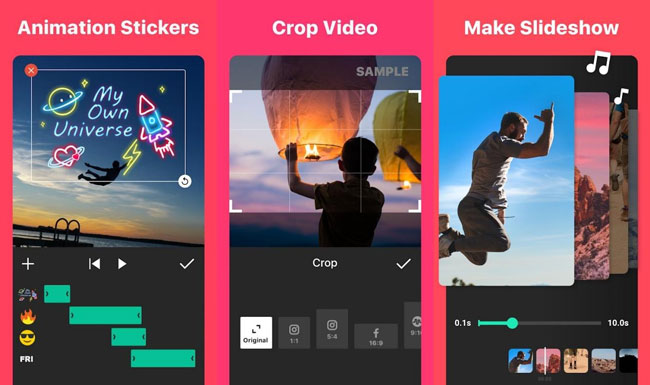 InShot movie maker app supports both Android and iPhone mobile devices, giving your kids the pleasure to create their videos on smartphones. It harbors numerous editing tools to split videos, rearrange them, and even crop unwanted parts, among other features.
InShot is not a completely free kid movie maker, which has in-app purchases and watermark-export results. But users are allowed to edit videos with more stickers, texts, keyframes, and chroma keying on their mobile phones.
Pros:
Advanced tools like animated elements and slow-motion ability
Easily add background music to your video
Preview your videos before exporting them
Crop video into any InShot scenes
Colorful and interesting elements for kids
Cons:
It leaves a watermark on your videos
May be complicated for kids
Top 9. VN: Watermark-Free Kid Movie Maker App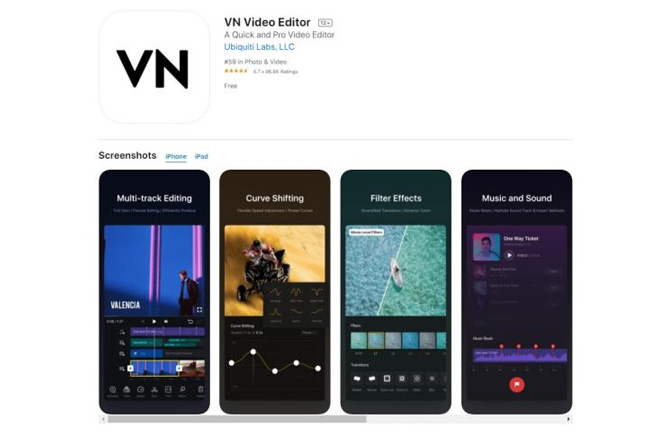 VN is a cross-platform and free app that is easily accessible and children will enjoy exploring its functions. Moreover, it has attractive video templates making it easy to settle on a theme. Once you log in, you get text, pictures, and other elements to add to the video.
This is a streamlined video editing app that brings the slideshow maker and color grader. You can opt to detach audio from video, change the music background, or add deft transitions.
Pros:
Video tutorials to guide kids
Abundant video templates
Easily add animations, images, and text to your video
No watermark
Multi-tracking workflow
Conclusion
It's great to nurture your kids' talents, and these tools are the perfect gifts for kids who like to make movies. Whether it's a desktop, mobile device, or editing your video online, this article has got you covered. You now have an upper hand in choosing which one suits your needs going by the pros and features.