Happy birthday! What will you do to celebrate the birthday of your relatives or friends? The common choices are having a party, having a birthday dinner, or giving a precious gift. However, those are old ways and have no surprises. Do we have any idea to bring a memorable and special day to the birthday person? For me, I think making a birthday video is a perfect way because of the vivid forms of expression. Therefore, what is the best happy birthday video maker? Read it on, and you will find the best-selected video makers that can meet your needs.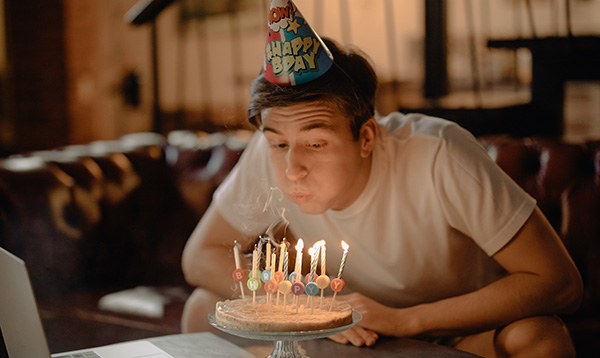 Top 1. AceMovi Video Editor
If you are wondering which is the best happy birthday video maker, I think AceMovi Video Editor is the top one. It is a multifunctional and professional video maker, which comes with basic and advanced video editing features like filter, rotate, audio editing, sticker, split-screen, transition, and animation. All the features you can use for free, and edit your video as you want. Also, you can record your screen with the built-in AceMovi screen recorder. AceMovi can always provide you the best video editing experience whether you are a novice or a pro.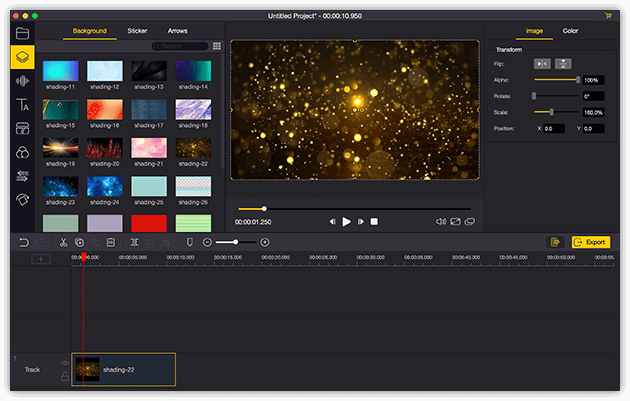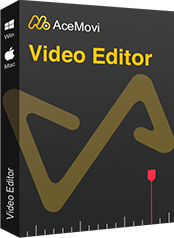 Key features of AceMovi Video Editor
Security Verified. 5,481,347 people have downloaded it.
Professional editing features to unleash your imagination
Multiple filters, transitions, text, sound effects, music
Flexible input and output formats
Avaliable on Mac and Win
The best happy birthday video maker
Top 2. Animoto
Animoto is an online happy birthday video maker that helps you make your birthday unforgettable. You can upload your video to Animoto and start the editing. In Animoto, you can join, copy, cut your video clips, or make a split-screen video with the built-in features. If you are going to use Animoto, you will not need to download any software, and you can make the birthday video as soon as you open the website.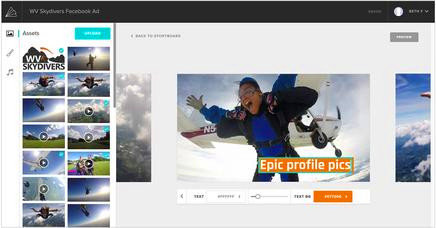 Pros:
Have no need to download anything
It is beginner-friendly
Have free stocks for user
Cons:
Slow rendering and uploading speed
Need to upgrade to remove watermark
Top 3. Animaker
Animaker is another excellent happy birthday video maker that I want to recommend to you. Animaker runs on an HTML5 engine, which can give users the best video editing on the browsers. Besides, Animaker can help you make a virtual animation image for a birthday. It brings the features that can always help you make GIFs, short videos, and live videos. If you want to enjoy a special birthday, you can use Animaker to make a virtual image that looks funny.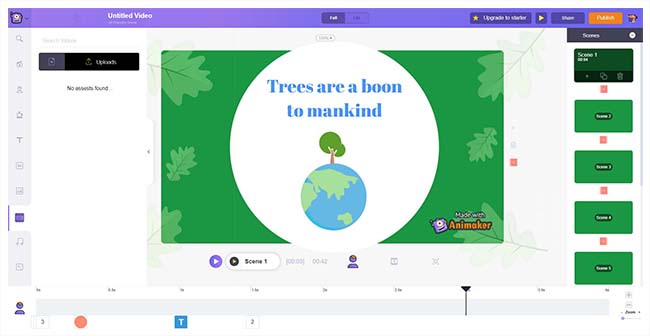 Pros:
A do-it-yourself video maker
Can help you create an animation image
Auto lip-sync feature
Cons:
Lack of advanced editing features
Top 4. PowerDirector
PowerDirector is a dazzling happy birthday video maker free download for pc with various video editing features. The interface of PowerDirector is concise, which makes sure the users won't meet any obstacles while editing their videos. In this video maker, you can enjoy the function like motion graphic titles, LUT color presets, pro-level effects, theme templates, and Expansive audio library.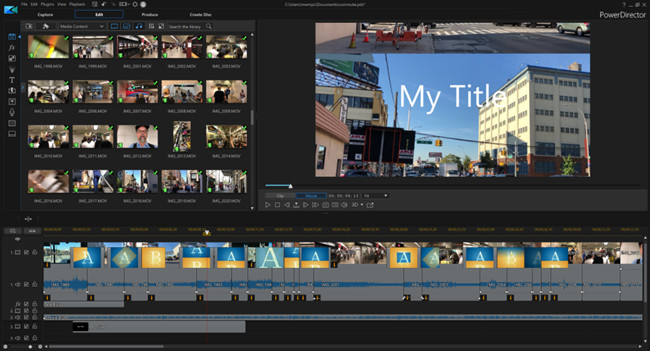 Pros:
Various advanced editing features
Supports 360-degree editing
limitless capabilities
Edit a video like a pro
Cons:
Not easy-to-use for the novice
Complete features should purchase
Top 5. Windows Movie Maker
Windows Movie Maker is one of the best happy birthday video clip makers that doesn't cost a cent. It is an original Windows video editor with basic video editing features like cutting, joining, background music changing, animations, and so on. As the Windows original movie editor, it can run very smoothly on a low-end PC. What's more, it is absolutely free-to-use, which means that you don't need to purchase any extra editing features.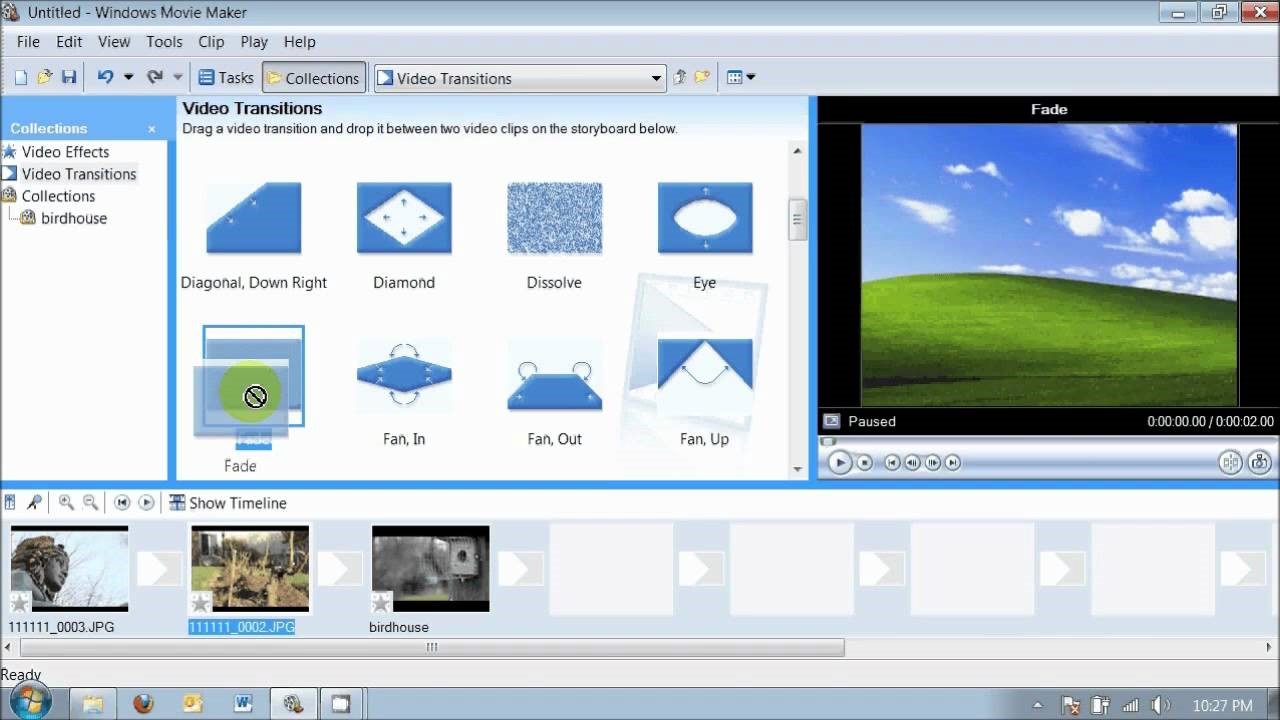 Pros:
It is free
Running smoothly on a low-end PC
A multifunctional video maker
Cons:
Interface is outdated
Only available on Windows
Top 6. VSDC
VSDC, a professional happy birthday video maker free download and free to use. If you are finding a high-speed and affordable video maker, VSDC will not let you down. It supports all the mainstream video formats such as MP4, AVI, MOV, and so on. VSDC can help you collect the moment of your birthday in high definition using the 4K video editing features.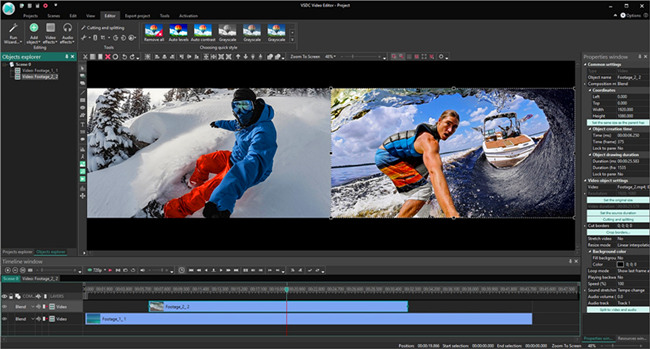 Pros:
A free birthday video maker
Non-linear timeline
Fast video rendering speed
Top 7. iMovie
iMovie is a free happy birthday video maker for Mac only. It is an official video maker of Apple Inc. and comes with powerful editing functions. It has a nice connection between iOS devices, which means that you can start the video editing on iPhone or iPad, and finish the editing on Mac. If you are an iOS user, iMovie is the one you can't miss.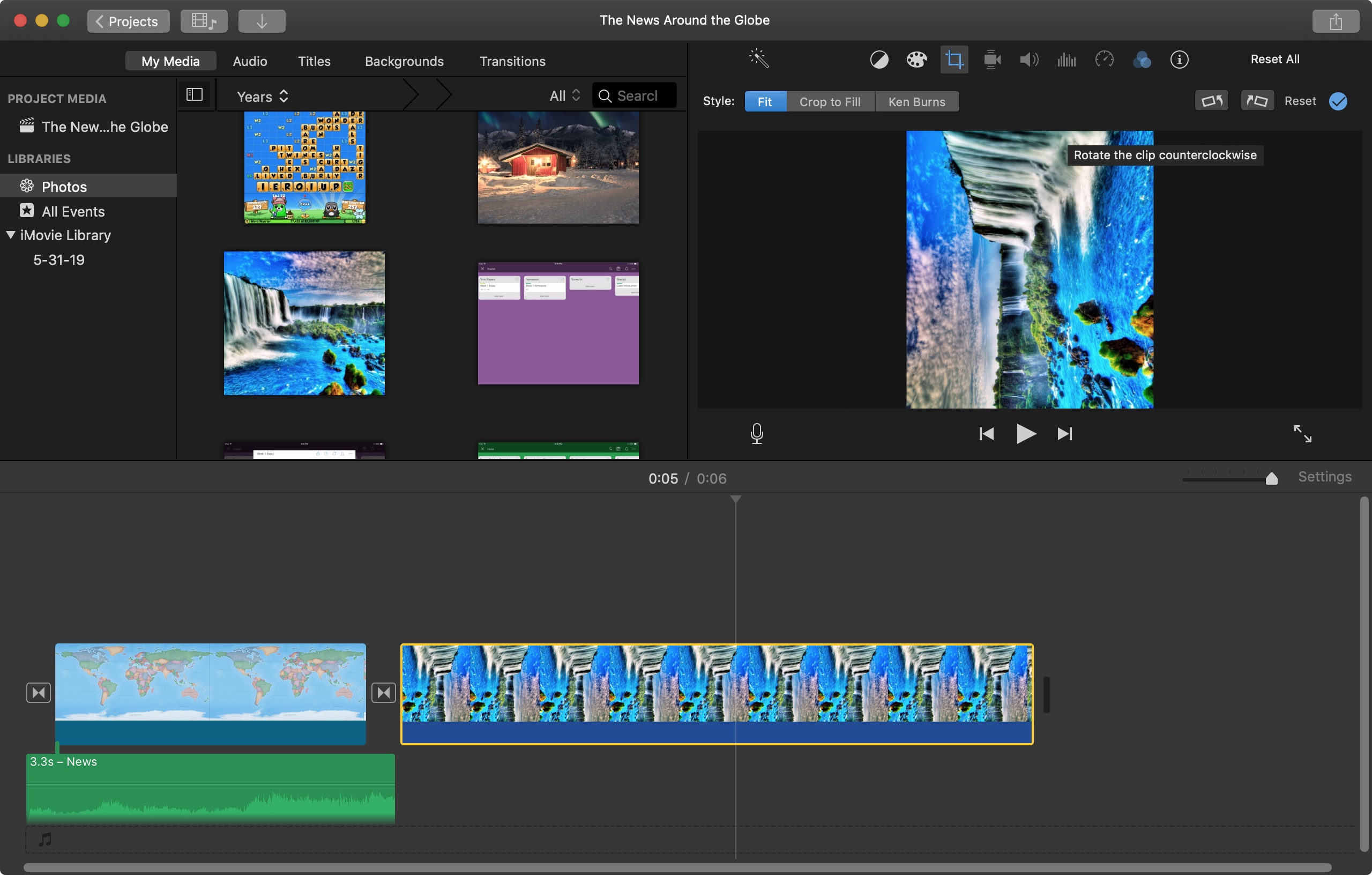 Pros:
Edit 4K resolutions video
Edit your video like a pro
Good connection between iOS devices
Summary
Here is the top 7 video editing software for you to make your happy birthday video. All the recommendations are affordable, easy-to-use, multifunctional, and powerful. I think AceMovi Video Editor is the best happy birthday video maker that helps you make a wonderful happy birthday video within several steps.