Making a movie even if it is a short one can be quite hectic. You shoot different scenes in different locations, then have to trim and merge different scenes into one flowing movie. This requires that you have the best tools for the job. There are many free easy moviemakers that you can use. In this article we will look at some of the best easy movie maker for Windows you can use.
Let's check out the best free easy movie makers you can get in 2021.
Part 1. Best movie maker - TunesKit AceMovi
TunesKit AceMovi Video Editor is one of the best movie maker programs in the world today. It is built with many powerful features that make splitting, trimming, editing, and merging videos easy and fast. It supports different videos formats such as MP4, MOV, ACC, and V4A among others. This makes this tool perfect for everyone irrespective of the video format you have. Furthermore, it retains the high quality of your videos at all times. This ensures you make the best movies for your audience.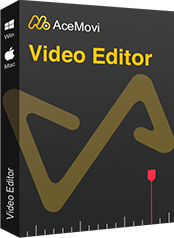 TunesKit AceMovi Video Editor
Security Verified. 5,481,347 people have downloaded it.
The ideal video editor for both novices and pros
Concise and beginner-friendly interface
You can cut, combine, trim, and rotate the video as you like
A powerful video solution for personal enjoyment, business, or education
To use TunesKit AceMovi Video Editor follow these steps:
Import your file into the program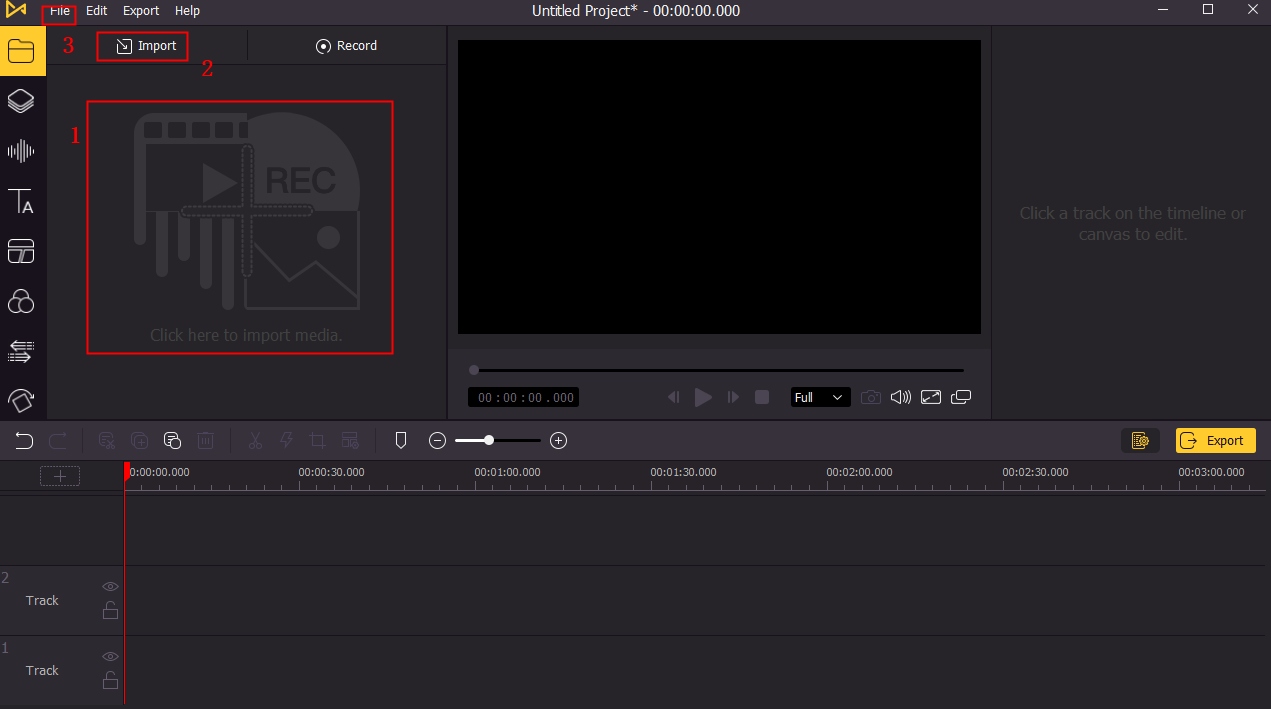 First, you need to have the TunesKit AceMovi Video Editor installed on your computer. Next launch the program. Click the "Import" icon and follow the on-screen directions to add your video file to the program.
Edit and merge your Videos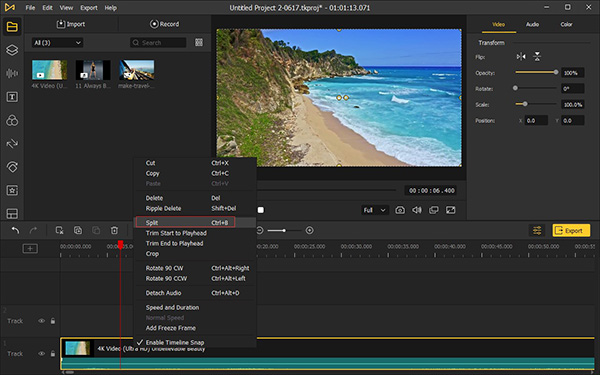 Making movies involves editing and merging videos. On the TunesKit AceMovi Video Editor window go to the media library and select the video you just uploaded. Using the preview window and the toolbar edit it accordingly.
Export your Video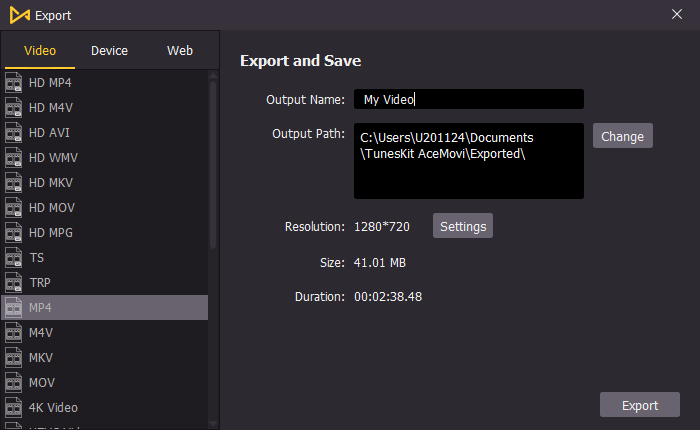 Once you are satisfied with your work, simply click "Export" to save your work on your computer. You can also export your work to YouTube, or any other device you wish to.
Pros:
It has many powerful features that make working on videos easy and fast
It is 60 times faster than the average movie makes
Retains the high quality of your video clips
Can be used for trimming, editing, and merging videos to make a movie
Cons:
The free version is not perfect for creating a movie
Top 5 free easy movie makers
Top 1. Windows Movie Maker
This is one of the most popular free movie makers that you can use. It is easy to use and comes with many basic tools you can use to trim video clips, edit videos and merge them to create a movie. It is a perfect tool for part-time movie makers.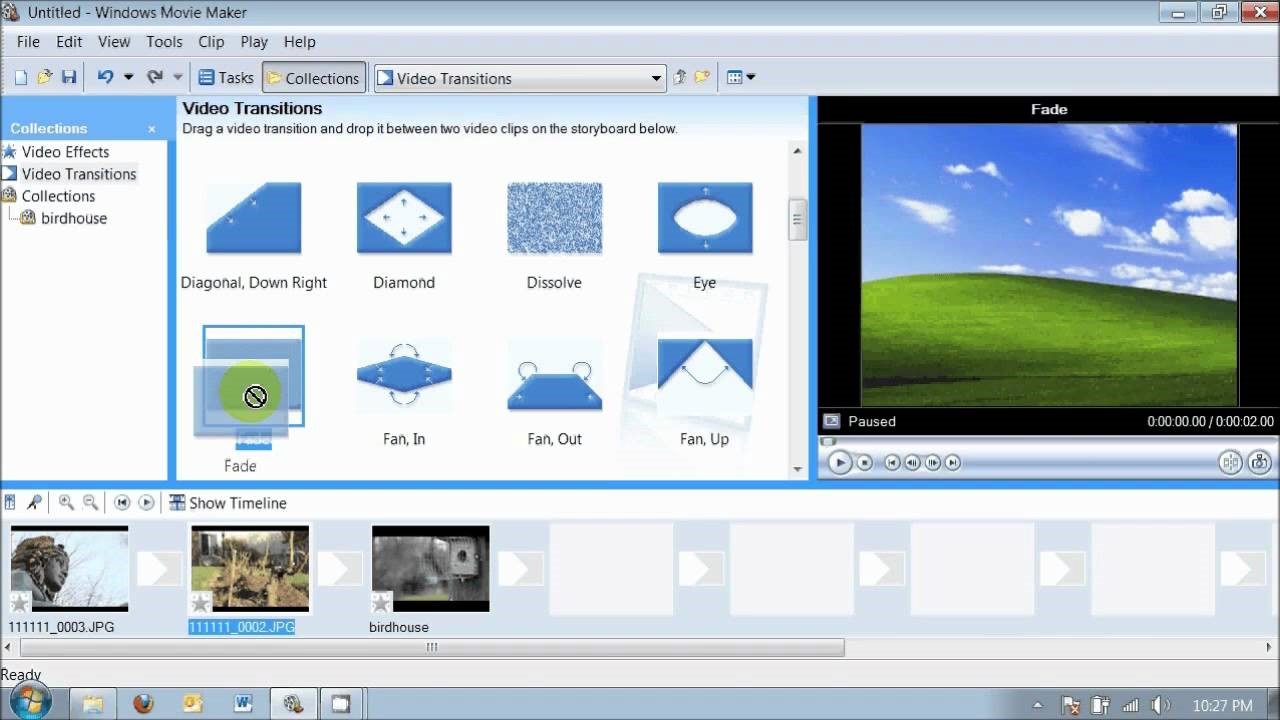 Pros:
It is free and works on all window computers
It is easy to use as almost all its features are basic
Has many great features that make creating a movie easily
Cons:
It is designed for beginners and therefore does not have the advanced features you may be looking for
It only works on Windows operating system
Top 2. Lightworks
This is an awesome free easy movie maker for anyone who wants to create professional-grade movies and films. It retains the quality of the video. It makes work easy by supporting batch processing. You can use this program for almost anything you need to do to edit your video clips and then create a movie.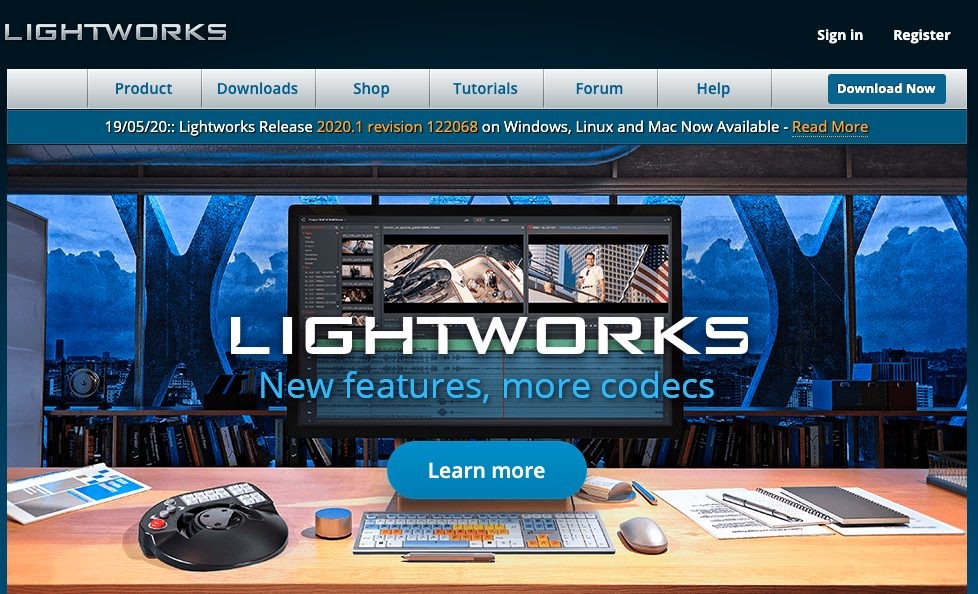 Pros:
Supports batch working
Works on different operating systems
Has many features that make work easy
Cons:
Quite technical which requires a deeper learning curve
Top 3. Hitfilm Express
This is another great free easy movie maker for pc that you should use. It is designed to help give every aspiring movie maker a real chance at amercing professional-level movies. It comes with many powerful features for editing your video clips, adjusting the colors, and creating custom masks. It is thus a powerful tool that will deliver great results whenever needed. Using this too is a walk in the pack. Despite having many great features it has a clean interface that makes it easy to carry out any form of editing.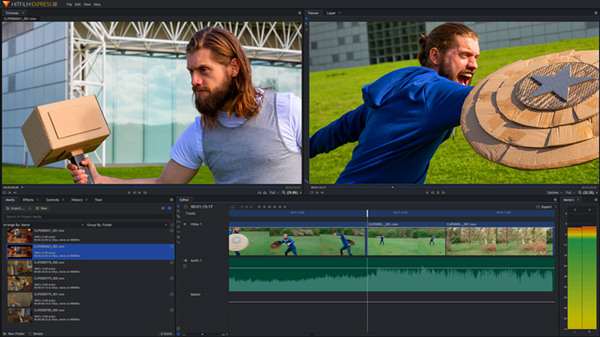 Pros:
Works on both Mac and Windows operating systems
It gives powerful tools for creating professional videos for free
It is easy to use
Cons:
It requires powerful computers to work
Top 4. Shotcut
This is another powerful easy free movie maker that you should consider using. It works perfectly on Linux, Windows, and Mac operating systems. It has a sleek and yet easy-to-use interface. It also comes with many great features that make using it to edit your videos easy and fast. The process of making a movie can be slow and hectic but with this tool, you have everything under control. This tool is fast and the great features it has made your work easy.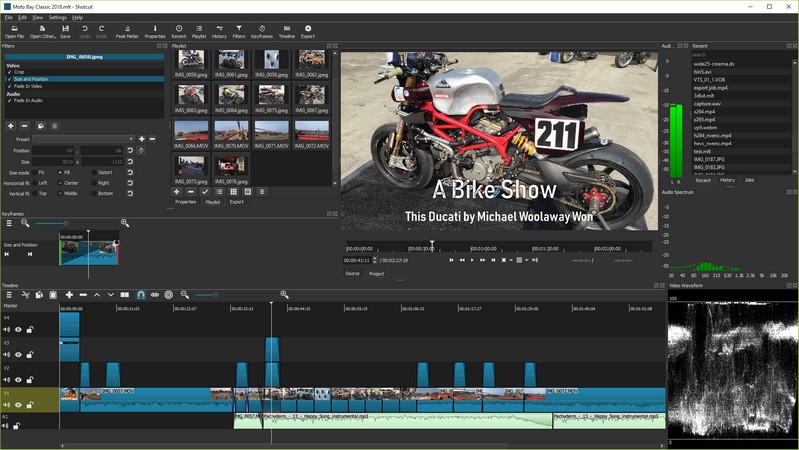 Pros:
It is fast
It has many great features that make creating movies easy
Works perfectly on different operating systems
Cons:
Requires a steep learning curve to mast it
Top 5. Openshot
This is one of the best free easy video makers in the world. It is absolutely from which makes it popular with amateurs. Despite being popular with amateurs, it is important to note that it comes with a wide range of tools that make it easy for anyone to create near-professional movies. It supports different video formats and thus gives you room to create your movie from many videos shot by different cameras. With its many features, you can use this tool to do almost anything that pertains to video editing during your movie-making journey.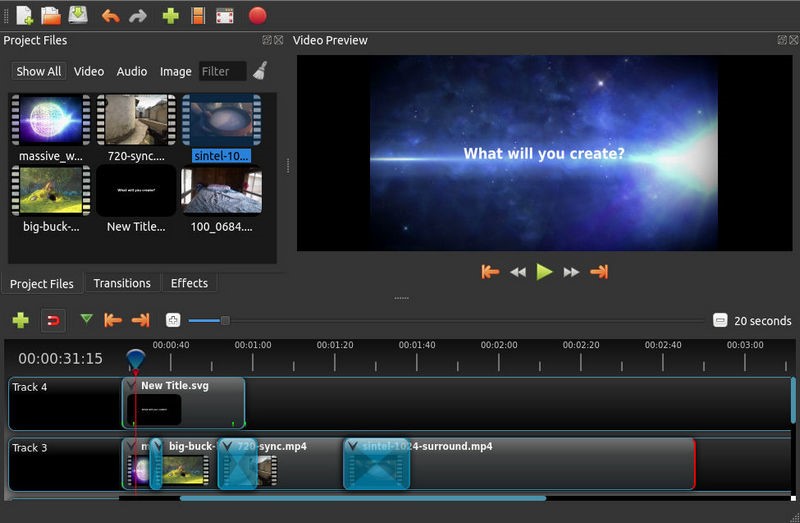 Pros:
Supports almost all known video and audio formats
Works on both Windows and Mac operating systems
Supports several languages
Cons:
It may be slow when working on large files
Conclusion
The only way you can guarantee that you will create a great movie is to have the right tools. As a beginner, you may not have the money to invest in high-tech programs for editing your movies. This is why we have compiled this list of some of the best free mover maker programs you can use. However, while most of the programs on this list will give you great results for a low-budget movie, there is no guarantee that you will get professional-grade work. This is why we recommend using TunesKit AceMovi Video Editor if you want to create commercially successful movies.