Content creation is exploding these days. Everyone wants to create stunning videos to impress people all around them. Now that we have some of the best video editing tools, video editing has become easy. Even though there are many free video editors for Mac, it's prudent to choose the best one that will have the best features.
Gone are the days when there were just a couple of the best MP4 editors for Mac. The world is going through a paradigm shift, and video editing is no longer considered to be a luxury. With the gamut of MP4 editing tools, you can quickly get started with one and end up editing your video in the best possible way. Whether you are a professional or a novice video editor, and no matter what type of video you would like to edit and for what, keep reading to find out the best and free MP4 video editor for Mac.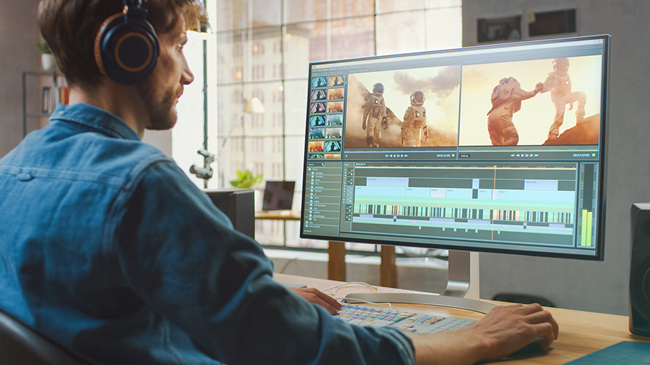 Top 1. TunesKit AceMovi- The Best MP4 Editor for Mac
When it comes to the best MP4 video editing software for Mac, one software that truly stands out is TunesKit AceMovi. This simple-to-use video editor is loaded with robust features and will let you end the number of videos just the way you want. It's not only a video editing tool, but the same software will let you convert the videos as well.
TunesKit AceMovi is one of a kind and comes with a highly intuitive interface. It doesn't matter if you are a professional video editor or not; TunesKit will make your life easy. If you want, you can use it to record your screen, else import the MP4 files from your computer to edit it. The fabulous drag and drop feature makes everything easy. Not just this, you will also be able to add texts, audio, transitions, and more: just one tool but so many impressive features.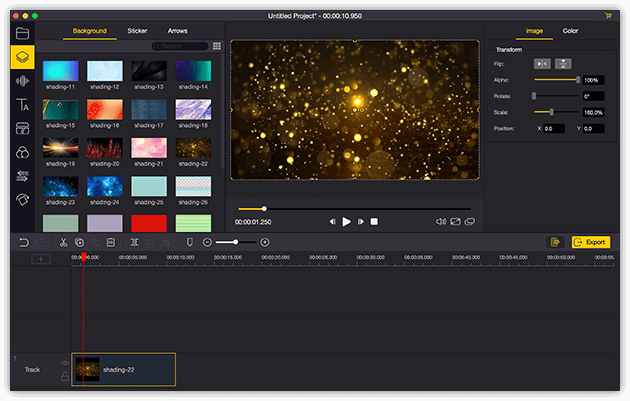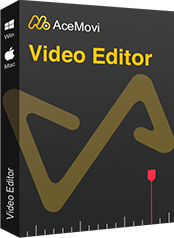 Key Features of TunesKit AceMovi Video Editor
Security Verified. 5,481,347 people have downloaded it.
Best video editing software for beginners and professionals.
Supports multiple video formats, such as MP4, MOV, AVI, OGV, MPEG- 1, MPEG2, 4K videos, and much more.
Tons of video editing features, such as split, crop, trim, cut, combine, and more.
Let you add texts, audio, transitions, and more.
Pros:
Very easy to use.
Supports all the major video formats.
A fully-stocked library with footage and audio.
Cons:
Monthly pricing can be a bit disappointing.
Top 2. Apple iMovie
One free MP4 editor for Mac that you already have on your device is iMovie. To get this tool, you will not have to pay anything. This fantastic MP4 video editor tool is excellent for both beginners and professionals both. Some of the features that will keep you hooked are movie trailer, audio editing, one-step effect, etc. The one-click share button will let you share your edited video on different social media platforms. Even though iMovie has a learning curve, you will find iMovie easy to use once you get the hang of it.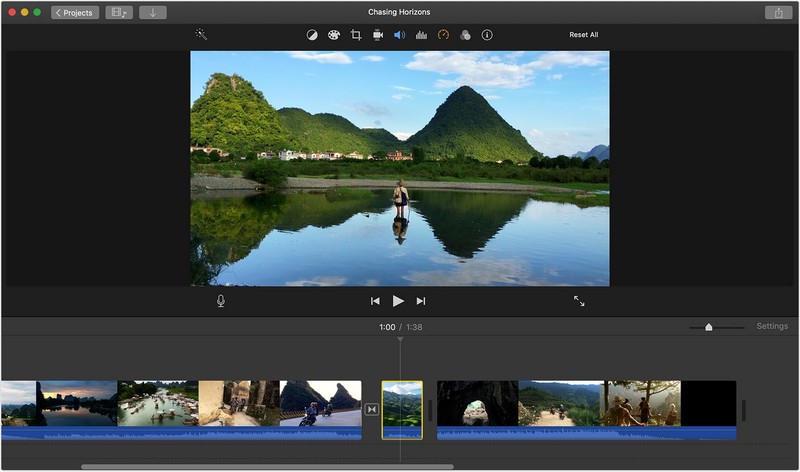 Features:
• Ten video filters to choose from.
• One can use it on an iPad or iPhone.
• The tool supports 4K videos.
Pros:
Available in Mac, iPhone, and iPad.
A good tool for beginners.
Easy to use.
Cons:
Requires a lot of HDD space.
Premium subscription is costly.
See also: Top 5 Best iMovie Alternatives for Windows 2021
Top 3. OpenShot
Here's another MP4 editor tool that you can think of getting. OpenShot is a simple-to-use and free tool. This open-source video editor is one of the best free MP4 video editing tools in the market — another good tool for beginners who want to quickly edit their videos. If you are looking for a video editing tool with all the basic editing features and won't let you spend tons of hours fixing a video, this is the one to go for. Apart from video editing, you can use it to render 3D animation.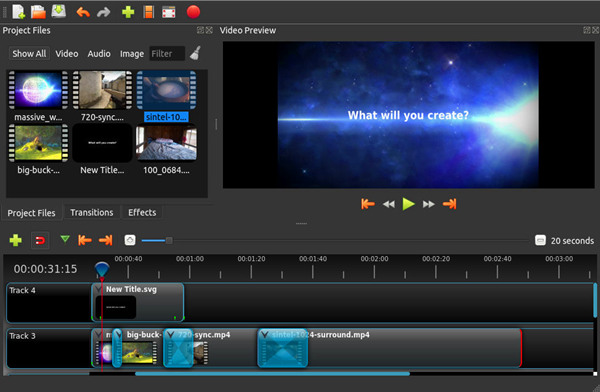 Features:
• Let you slice and trim videos.
• Waveforms make editing easy.
• 3D animation rendering.
• Templates for editing titles.
Pros:
Great built-in effects.
Easy to use.
Supports 3D title.
Cons:
It can be slow at times.
Freezes and crashes while operating.
Top 4. Blender
Blender is a great video editing tool and is used by many professionals from all across the globe. It not only works on Mac, but one can download it on their Windows and Linus system as well. One can use Blender for modeling, texturing, rigging, skinning, rendering, unwrapping, smoke and water simulations, and more. The advanced features of Blender make it a must-have for all professional video editors.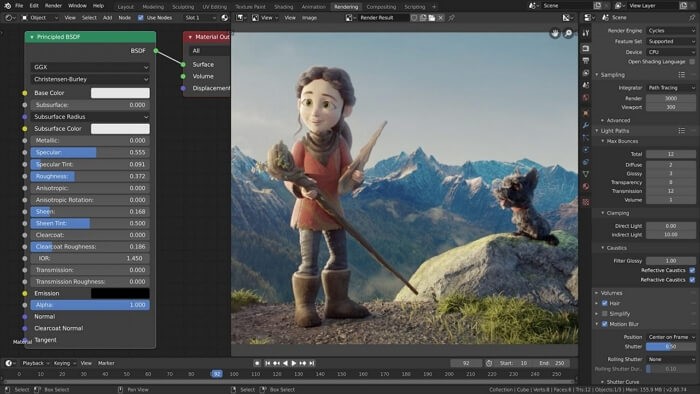 Features:
• It supports both GPU and CPU rendering.
• It is a 3D creation suite.
• It comes along with many sculpting brushes and tools.
• Fantastic visual effect features.
Pros:
Great tool for professionals.
Customizable input.
Fast poly modeling tools
Cons:
Steep learning curve.
Animation management is not easy.
Top 5. Lightworks
If you are looking for professional video editing software that will let you edit your videos on Mac impeccably, you can think of getting Lightworks. This is an advanced video editing tool and is suitable only for professionals and expert video editors. This software will let you add effects to your videos, do multi-cam editing, titling, and much more. Lightworks comes in free and paid versions. You can get the free version first to check whether it works for you or not.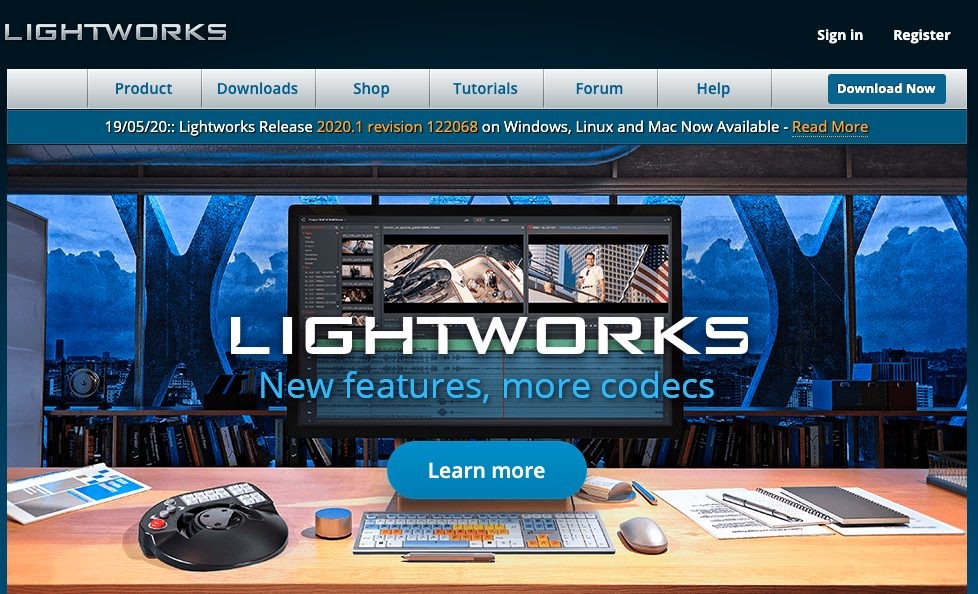 Features:
• Loads of video editing features.
• Real-time effects are good.
• Rewarded as the best MP4 editor tool.
• Lightworks offers a proxy for 4K.
Pros:
A good tool for professional video editors.
Fantastic advanced-level tools.
A free version is available.
Cons:
Not suitable for beginners.
The interface is difficult to understand.
Top 6. Adobe Premiere Pro
The list will be incomplete without adding Adobe Premiere Pro. It comes with powerful capabilities, an unmatched ecosystem of video editing features, and a familiar nonlinear editing interface. If you are a video editing professional, you will enjoy working with Adobe Premiere Pro. You can get this software for your Windows system as well. The good thing about Adobe Premiere Pro is that it comes with professional and standard features.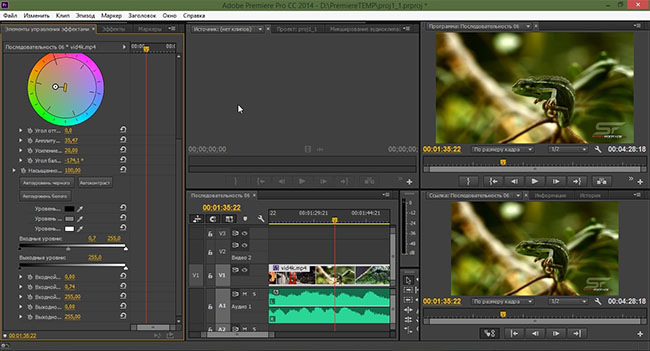 Features:
• It comes with caption tools.
• Copy and paste audio effects.
• It supports the Rec2100 PQ color.
• Fantastic free stock videos.
Pros:
Flexible and clear interface.
Excellent stabilization tool.
Responsive speed.
Cons:
Not suitable for non-professionals.
It doesn't have any sound effect samples.
The Final Word
These are the top six MP4 editors for Mac that you can go for. Please note that each one will come with some pros and cons, but all of them offer excellent video editing features. If you want an easy-to-use tool, then you can go with TunesKit AceMovi. This all-in-one tool is easy to use, great for non-professionals and beginners and has a superb interface. You can download the Mac version for your device by visiting the official website.