Nowadays, you take videos using your smartphone. What should you do if you want to trim a specific section of an MP4 file? Then you can put them all together in a special MP4 file to make some funny movies. Video editing takes a surprising amount of work. It can take days to accomplish a basic activity, such as splitting an MP4 film, using a sophisticated application like Adobe Premiere Pro. It's a waste of money and time. In this situation, all you'll need is an easy-to-use MP4 splitter. Another issue is determining which program is best suited for splitting MP4 movies. We have compiled a list of the best MP4 splitters for computers and online. Here we go!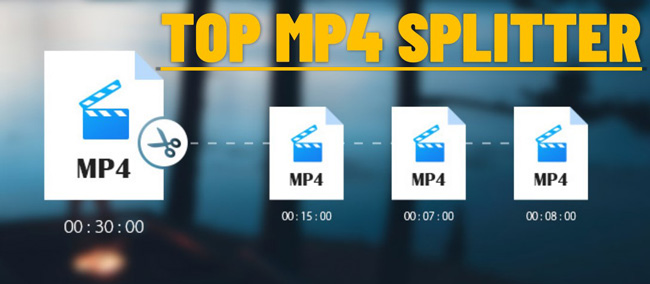 Top 4 Best MP4 Splitter Freeware for PCs
Computer video editing software has been tested to be more powerful and quick in splitting, trimming, and cropping clips or images. Most of them are made with clutter-free streamlined panels and trackless timelines. Compared to online MP4 splitters introduced later, those tools for PC are more reliable and easy to use. Let's dive into the details.
1. AceMovi Frame-by-Frame MP4 Splitter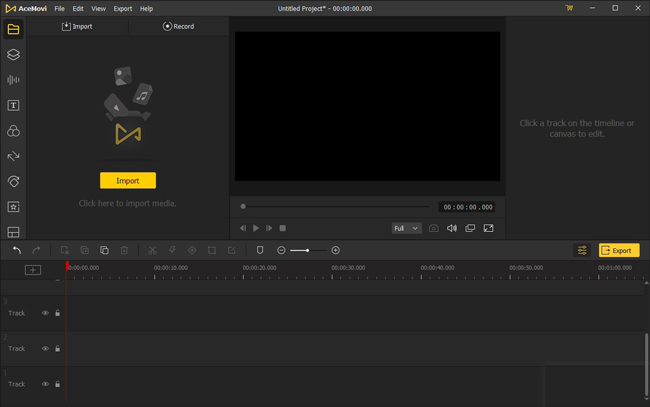 There are many software options for splitting your movie, but the first one we recommend is TunesKit AceMovi. With only one click, this program can split your movie into segments. You have access to download this tool on both Windows and Mac. Perfect for entry-level and enthusiast-level content creators, AceMovi contains a powerful set of MP4 video editing tools.
TunesKit AceMovi is a one-stop video editor with various transitions and effects. It comes with a screen recorder that can capture images and sound from your microphone. It is a well-designed MP4 video editor that supports split-screen, filters, animations, texts, and a music library. Everything you see in the program may be used to enhance your MP4 videos.
AceMovi Quick MP4 Splitter
Split and trim MP4 clips in a couple of clicks
Download video up to 60fps responsively
Most formats of audio, video, and image
Higher-end split-screen and picture-in-picture
Stable to run on low-end computers
Tons of off-the-shelf video templates
2. Bandicut Open Source MP4 Splitter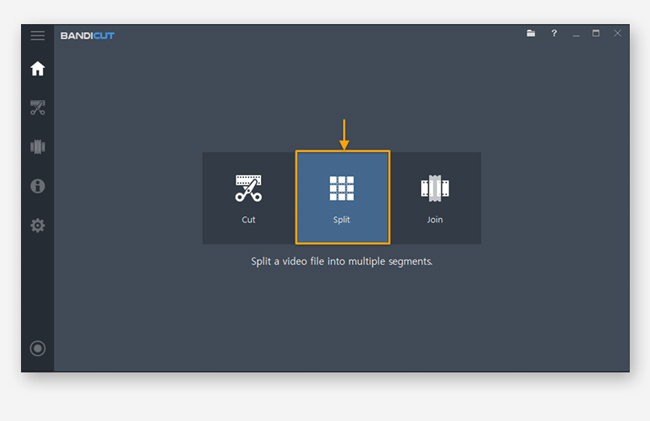 It's a free video editor that gives you two choices right away. The MP4 video may be trimmed, divided, or joined. You may create several parts and keep adding them to the sidebar whenever you open the video file in the editor to split or trim it. Once you've completed the portions, you can rearrange them as needed or combine them into one film. Each split has a preview, which will assist you in deciding which is the best.
Pros:
You can manually divide, split by number, or split by time
Create many portions of the same movie to allow for easy reordering
Splitting videos that have already been divided is feasible
Cut footage without losing quality
Allows Hardware accelerated H.264 video encoders
Cons:
You can only trim one movie at a time, which is a significant disadvantage given that connecting films is not feasible in rim mode
The UI is complicated because it does not employ the standard way of splitting video. Not everyone will require that many splits
3. VSDC Free MP4 Splitter Windows 10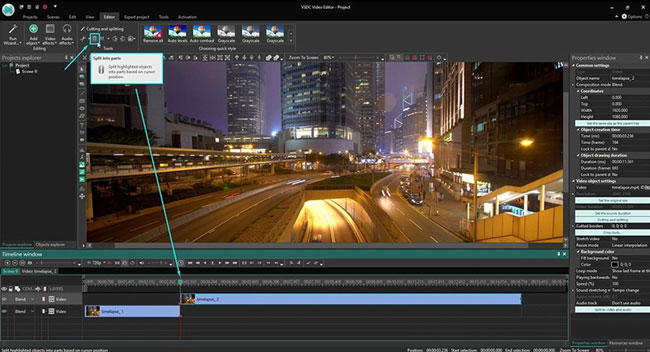 You may use VSDC if you seek a free MP4 video editor with professional editing tools and an MP4 video splitter. While you may only wish to edit an MP4 video, techniques like masking and chroma key come in helpful in many situations. It allows you to put markings on parts of films, which is important if you want to be explicit about why you're going to erase that section. It's excellent to edit many videos at once because it has a non-linear timeline.
After you've added it to the timeline, right-click it and choose to cut and split from the menu. It will launch a little video trimmer where you may separate your video into different segments.
Pros:
You can utilize video capture, screen capture, or a voice recorder to address audio problems
Masking, video stabilization, chrome key, motion tracking, and masking are all possible options
High-quality filteration and image correction
Multi-color Chroma Key and advanced settings
Works even on outdated PCs
Cons:
The menu is difficult to understand, and there is a significant learning curve
As they provide popular code editor styles like Visual Studio, changing settings is not intuitive
4. iMovie MP4Splitter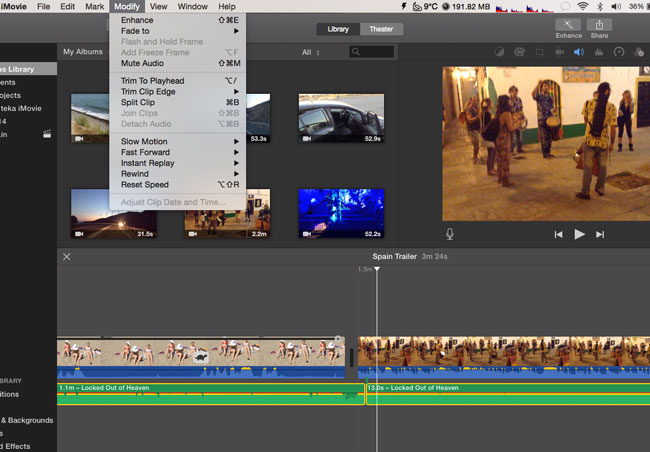 iMovie is a free video editor preloaded with the macOS operating system. It's a complete tool that lets you make trailers and movies with the help of some excellent templates. Simply drag and drop the video file onto the timeline, then divide it using the keyboard shortcut "command + b". Be careful to position the playhead where you want to cut the video. Drag the edited video footage from the edges to the inside if you want to shorten it.
Apart from cutting, the video has complete editing capabilities, including effects, transitions, color adjustments, speed changes, stabilization, and more. It includes eleven cinematic filters, including monochromatic, retro, and futuristic cool blue.
Pros:
It's free for all Mac users, and you won't need any other video editor for home use after that
Pre-installed on iOS
Trimming videos with 4K support costs more
Clean MP4 video editing timeline
High-fidelity transitions and filters
Cons:
Features are limited when compared to other editors on the market
You need to wait for a lengthy downloading time
Top 4 Best Online MP4 Splitters in 2022
Want to split two MP4 files online without any downloading? Online video editors vary from each other, so we selected some of the easiest and most useful tools from online stock. You can use them for free and with ease of use, yet there's a limit on your file size. You cannot upload whole films up to 1GB, that is to say. For splitting small MP4 files, those 4 online programs will be helpful. Scrolling down!
1. EZGIF MP4 Split and Edit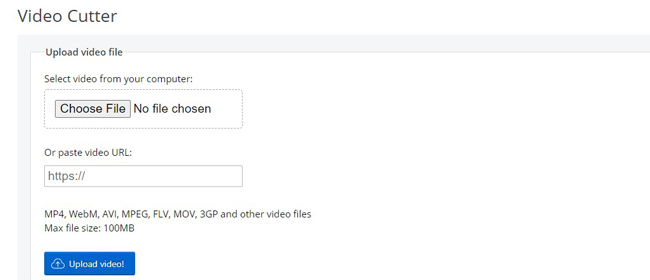 EZGIF is a well-known online MP4 trimmer that allows you to simply edit clips you upload to its website. Drag the boundaries of the video to the point where you want to split it after you've uploaded it. Then, to trim the video, click "Save". You may enter the start and finish times in seconds if you want to be precise. Before you click "Save", be sure you've selected the appropriate export format. EZGIF supports MP4, WebM, AVI, MPEG, FLV, MOV, 3GP, and many other video files.
Pros:
Cropping, rotating, and trimming movies are all options
Utilization is simple and basic
Save videos in high-definition (HD) format
Choose a local file to upload or paste video URL
Cons:
100MB file size limit
Full of ads
2. Clideo Online MP4 Splitter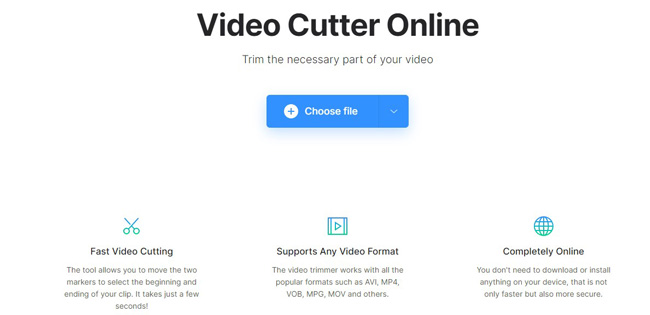 Clideo is a web-based video editor like any other. Because of the open-source nature of this MP4 splitter online, anybody can use it for free. Although it is popular among techniques, the video editor may be too complicated for a typical person. There are no limitations on how much you may use it. The video quality will be preserved if you don't modify the output parameters. And AVI, MP4, FLV, MPG, and MKV are all supported.
Pros:
Drag-n-drop interface
Click one tap to cut your clips online
Set fade in or fade out effects
Play video effects in real-time
High level of security
Cons:
Doesn't have good music to add
3. Flixier MP4 Splitter Online

Flixier is an open-source project with two utilities: an MP4 video splitter online and an MP4 merger, as its name suggests. As a result, it's a simple tool for fast-splitting MP4 files. You are allowed to use the built-in media player to watch each clip. There are no complex options like chroma key color curves. Supporting for video splitting with a single click.
Pros:
Compatible with all of the commonly-used video formats
Share your designs with your friends on social media
Many resources to upload your files
Create viedo meeting summaries
Cut with perfect precision
Cons:
The video must be under 30 minutes
4. 123APPs Free Online MP4 Splitter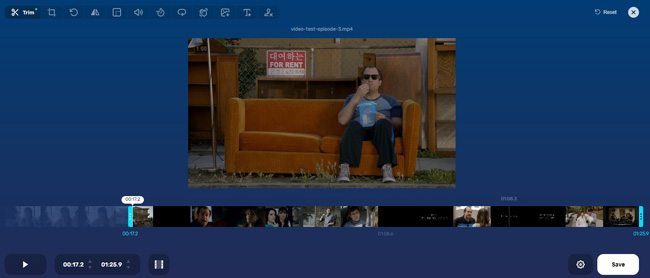 123APPs is not only a video converter but can also divide MP4 video files. Initially, the MP4 splitter was a free tool to export your files at 720p resolution utility without any hassle. You have access to a set of effects and features for editing images, videos, and audio, like the video trimmer, cropper, cutter, splitter, recorder, merger, etc.
Pros:
Fully-featured MP4 video editing apps covered
Cartoony interface
Record a new voice-over from the mircophone online
PDF editor and converter
Soft learning curve for first-time users
Cons:
Download video on HD is impossible for a free license
To Conclude
Now that we've seen a variety of video editors, AceMovi and VSDC are the finest options for routine video cutting. They not only allow you to edit videos quickly, but they are able to produce high-quality videos with effects and convert them to any video format. Alternatively, online MP4 splitters do give you more flexibility in saving time and storage when splitting small-size media.