Free video editing tools are taking over by a storm and are viable alternatives to some of the most expensive video editors.
Video and content creation have become a common part of our daily life. We are searching for answers, guides, DIY projects, entertainment, education, and much more. The availability of the tools has made it easy for project creators to give birth to their imagination.
When you consider a video editor, 60FPS video editor is what comes in handy. Creating mesmerizing videos in high quality gives you satisfaction and helps the viewers see a detailed and well-defined video on any screen. As for selecting a tool, both paid and free programs have their advantages and disadvantages. Anyway, the selection is dependent on your scope of work and requirements.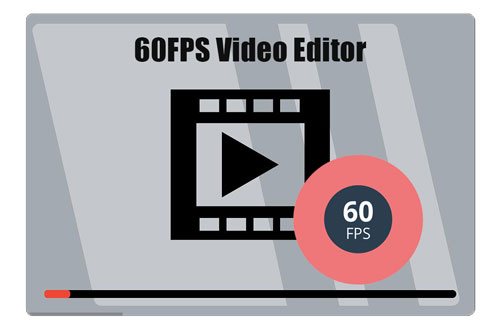 TunesKit AceMovi (Recommended 60FPS Video Editor)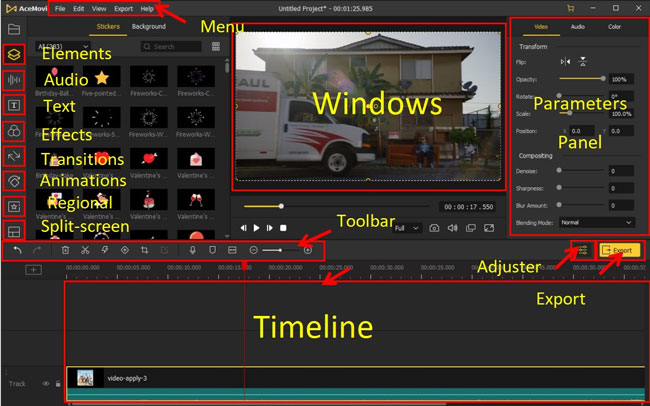 A 60FPS video editor has unique features and editing tools to meet various editing requirements, unlike the standard video editing tools you find on the Internet. TunesKit AceMovi is one such entity, for it offers an extensive collection of features and effects required for the user to create or edit a 60FPS movie.
The video editor helps you unleash your imagination. For instance, you can use advanced features, such as overlays, filters, split-screen, green screen, keyframing, picture-in-picture, transitions, and the addition of subtitles to make your video creative and unique.
The other interesting features are creating a slideshow from photos and videos and recording your computer screen. Alternatively, you can use the built-in stock library to add animations, stickers, music, and a lot more. The software allows you to save the edited video in MP4, MPG, MKV, MOV, and more. You can further create videos to play on specific devices such as smartphones, smart TVs, gaming consoles, and online social media.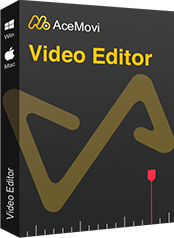 Key Features of AceMovi 60FPS Video Editor
Security Verified. 12,365,005 people have downloaded it.
Various filters, transitions, text, sound effects, patterns, etc.
User-friendly interface and nice for beginners
Supports multiple input and output formats for videos
Export and share video creations instantly to any social media site
Import, convert, crop, speed, pitch, trim video 60fps
Change video/audio bitrate, framerate, codec, sample rate, etc.
Guide to Edit a 60FPS Video Using TunesKit AceMovi
Download AceMovi and Log in
Download the software and use it as a trial version. However, the video will have a watermark. You can avoid the watermark by registering the software.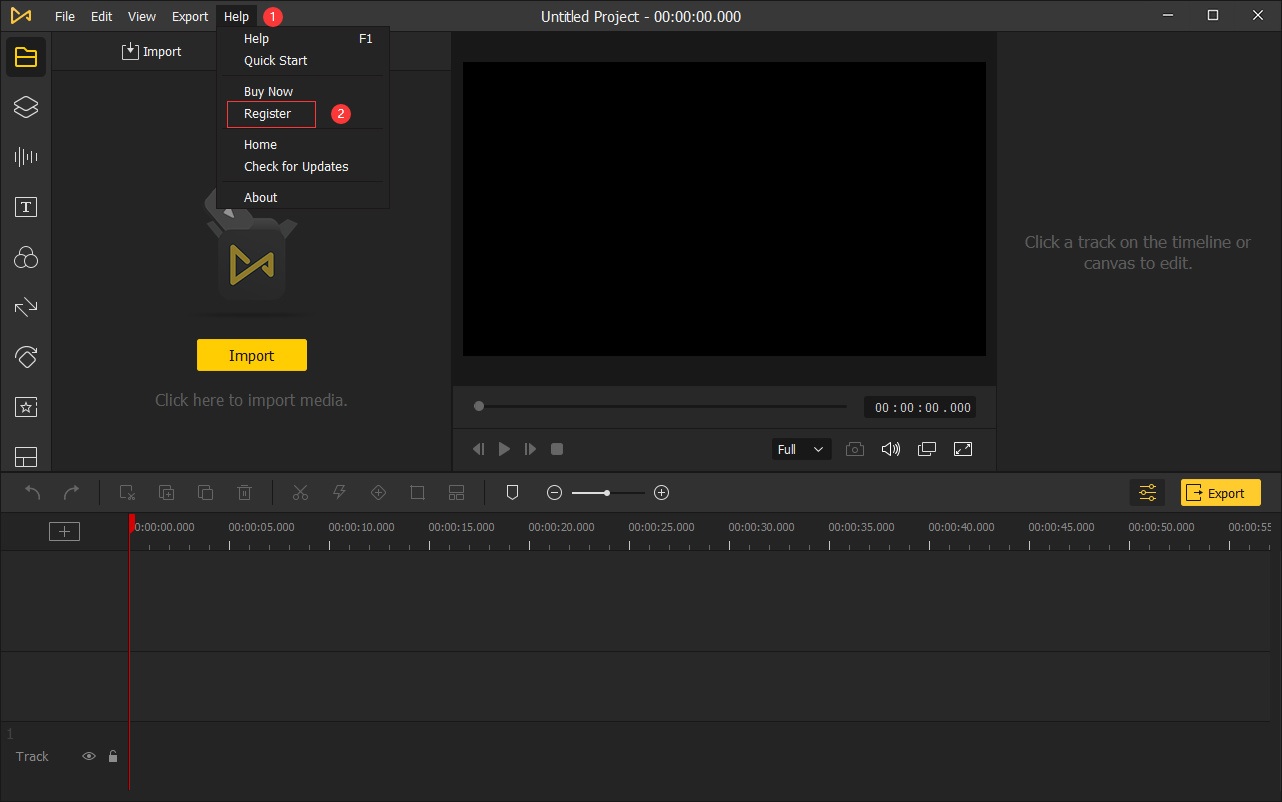 You can register the software by clicking the menu bar and selecting the "Help" tab. You will receive a secret code or the license for activation to your registered email address, which you must enter in the activation box under the "Register" tab.
Import 60FPS Files to Edit
Click "Import" from the interface to add the 60FPS file. A small window opens, where you can browse to the folder on your computer to add audio, video, and images as per the requirement.
Drag the video onto the "Timeline". From here, editing the 60FPS video starts. You can split screen, trim, crop, rotate or flip, merge, change video speed, and add a freeze-frame effect to the video.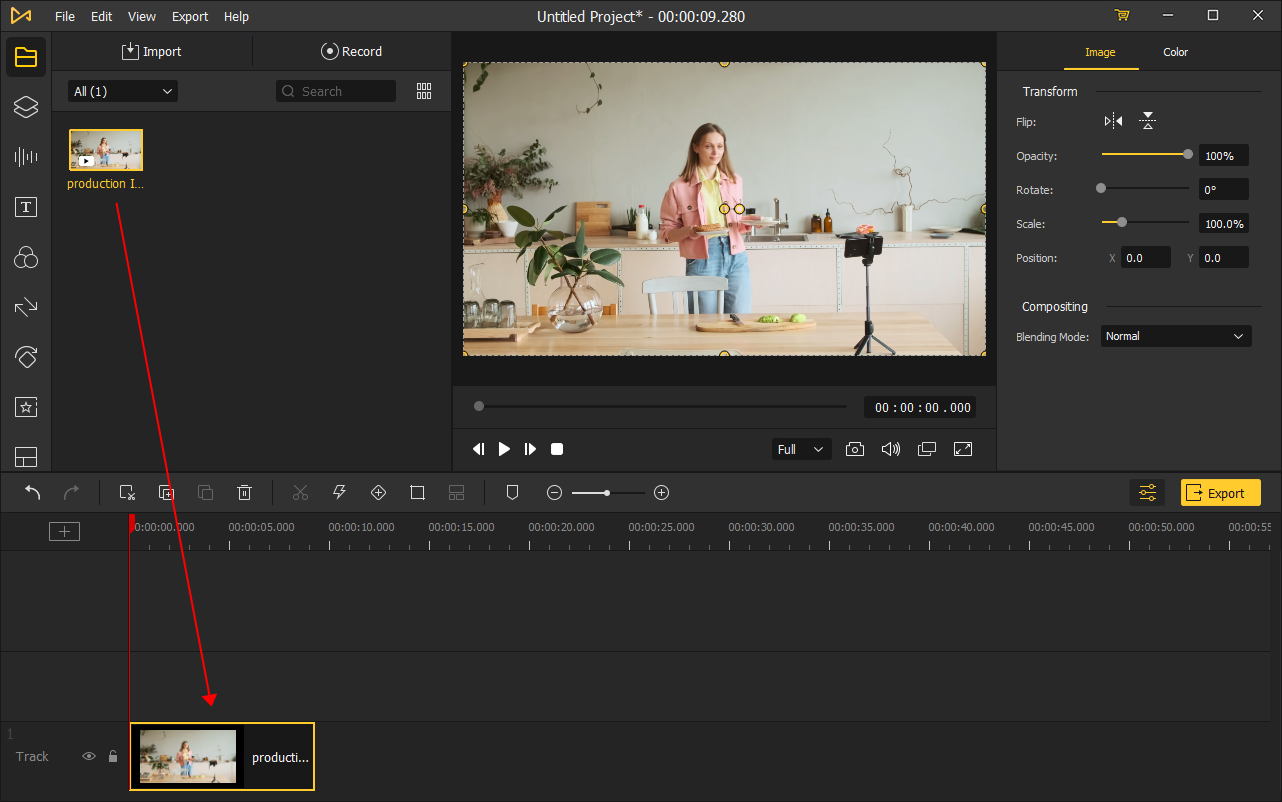 Export Video Up to 60FPS
After completion, click the "Export" button to save the file. You can save it in MP4, MOV, MPEG, 3GP, AVI, WMV, DivX, and other popular formats. You can change the resolution, file name, codec, video quality, bit rate, and various settings. The frame rate(fps) is to be edited via "Settings", "Custom" and "Frame Rate".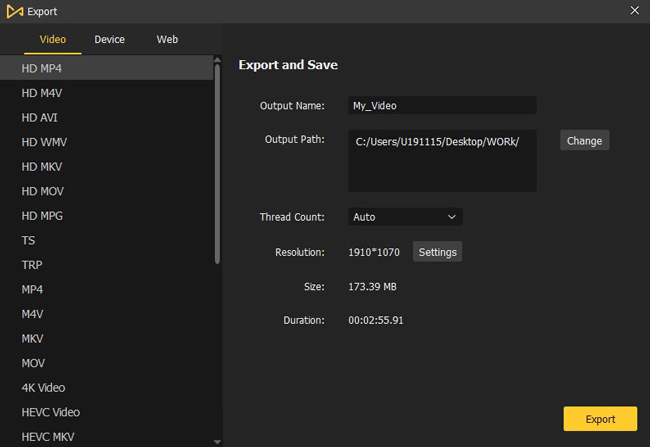 7 Other Best 60FPS Video Editors
1. Lightworks - 720p Free VFX 60FPS Maker
Lightworks video editor 60FPS is a three-decade-old professional editor. As it caters to professionals, it does require a bit of learning. However, the non-linear editor ensures to provide advanced options for editing, which may confuse beginners.
You can create a high-quality video up to 4k yet you are allowed to export at 720p for free only. You will also have access to basic editing tools like trimming and resizing. Working on the post-production is simple and you can use real-time effects and color correction to achieve the right output for the video.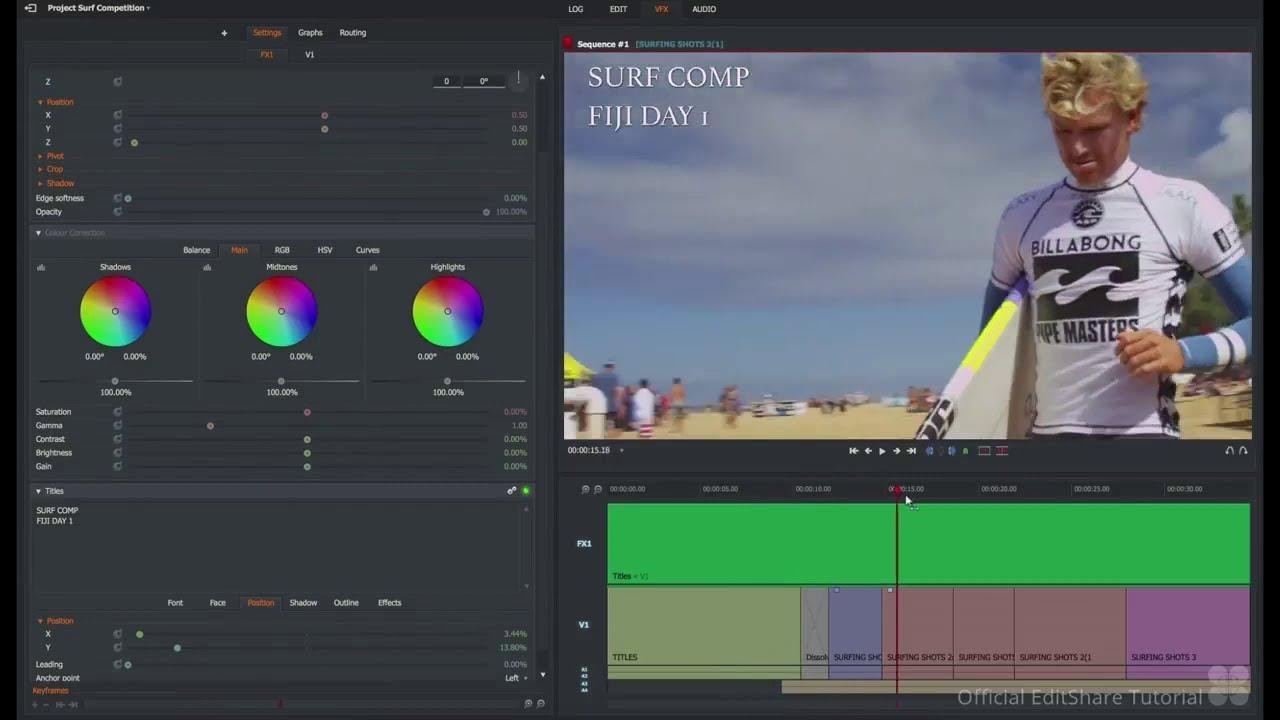 Pros:
Advanced effects
Non-linear editor
4-panel custmoizable interface
Real-time effects
Free for 60fps codec H.264/MP4 at 720p resolution
Cons:
Steep learning curve
Limited formats(only MP4) on the trial version
2. Shotcut Free 1080P 60FPS Video Editor
Shotcut is suitable for amateurs who are looking for something simple to edit a 60FPS video. Shotcut is a watermark-free and cross-platform 360-degree video editing software. It is easy to begin a new project with its profile.
The 60FPS video editor free software allows a user to drag and drop the video clip and use transitions, trim, crop, and other essential editing tools to create the sensible final output. It does not require a hardware-rich computer and functions on any computer without a lag. It is an excellent package and offers stable video editing flexibility with the ability to customize the interface.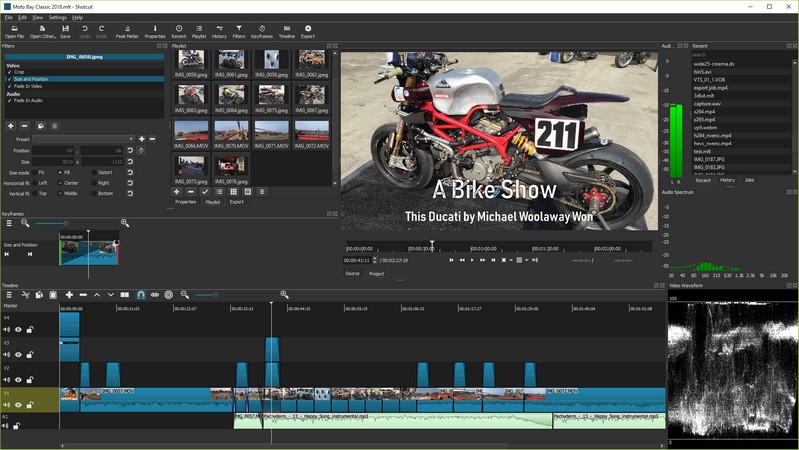 Pros:
No payment required
Multi-media
Customizable
Fully-featured
360-degree video editing view
Sound mixer and waveform
Cons:
Cannot add layers automatically
Dated interface
Slow rendering
3. Avidemux Easy Linear 60FPS Video Editor
Avidemux video editor 60FPS for beginners is an open-source program and offers plenty of options that an intermediate or advanced editor would need for creating videos. The software functions on all the operating systems, including Windows, Mac, and Linux. The program is a non-linear editor, adds subtitles, and formats the file from one extension to another. Likewise, you can use the command line to script and work with all the video and audio formats.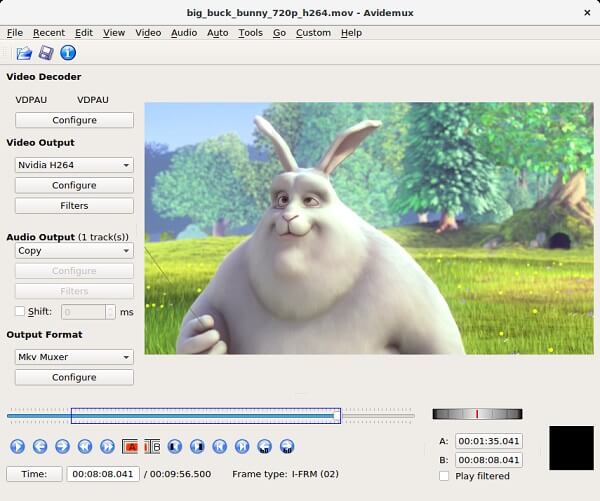 Pros:
Clean interface
Open-source platform
Works on Windows, Mac, and Linux
Customizable
Excellent encoding support
Sharpening and de-noising effects
Cons:
No timeline
Transitions and creative effects are absent
4. VSDC 1080P Video Editor 60FPS
A free 1080p 60FPS video editor is an excellent tool for video editors to create compelling videos. For more professional settings and compounding, VSDC stands out from the crowd. Yet works on Windows system only, VSDC begins with screen recording, slideshow creating, and blank project adding.
VSDC video editor is open-source software and is available for free. It is ideal for semi-professional users who do not want to opt for professional software with a hefty price tag. The editing tool supports various audio and video effects, including color correction, blur removal, and volume correction. It is easy to navigate through the interface and apply the needed effects.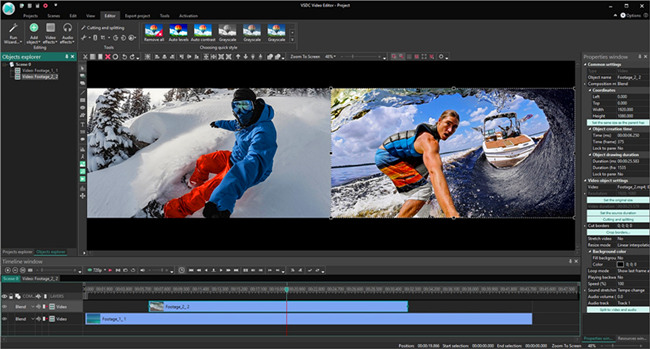 Pros:
Plenty of effects
Supports 4K videos and 360-degree videos
360-degree charts
Color correction
Motion tracking and text animation
AI art filters
Cons:
Lacks interactive layout
Many functions are hidden under the submenu
For Windows
5. VLC 60FPS Video Player & Trimmer
VLC has been attracting millions of users around the world. Users like to play a video with VLC, then they find video editing is flexible and easy with this tool as well. They can find trimmer, cropper, converter, recorder, chopper, volume controller, audio enhancer, and more video editing tools with VLC.
This tool is released completely free and open-source, so you can download it on Mac, Windows, and Linux without a penny. A variety of VFX like Mirror, Waves, Motion Detection, and Water Effect are set in. You can grade color using Color Extraction and Color Threshold.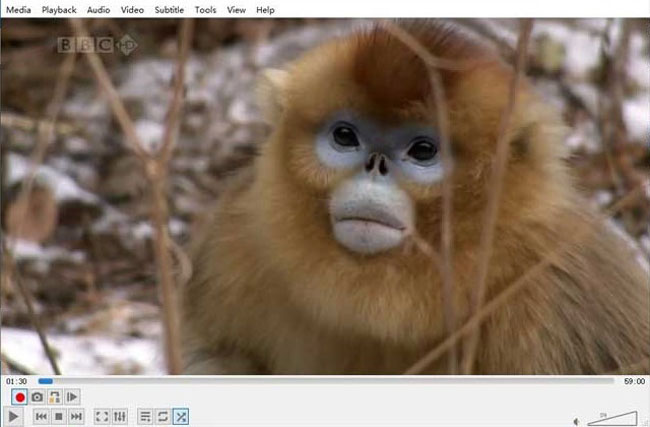 Pros:
Completely free
Full of audio streaming tools
Convert videos to DVDs
Play any format of media
Video overlays
Cons:
Unfit for editing multiple files
Hard learning curve
You won't find any music resource
6. Pinnacle Studio 60FPS Video Editing Software
With high creativity and pro-level standard video editing ability, Pinnacle Studio comes with color wheel and frame-by-frame customization. More pragmatic features like 360 video editing, video making, screen recording, dynamic split-screen, alpha channel, multi-cam editing, and more are at your disposal. Using them without quality loss and waiting for much time makes the UX of this 60FPS video editor great convenient and simple.
When it comes to the latest technologies of Pinnacle, Blend Modes and Object Detection are the 2 most important factors. You find it easy to detect and edit the key actions and chats in your clip using the Object Detection. And the Blend Modes is designed to use a selected formula to combine the light, color, and brightness of a clip with the values in an underlying clip.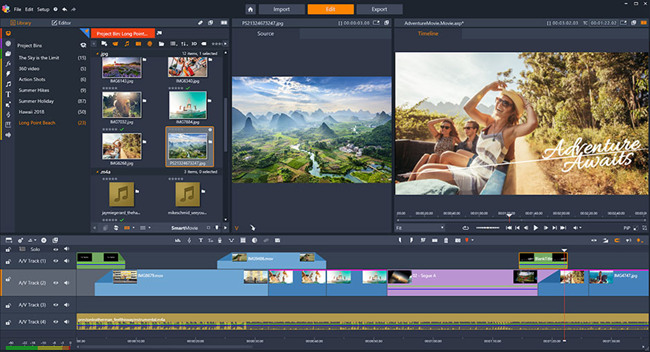 Pros:
Noise reduction and pitch scaling
8K import
Video masking
Smart title editor
Stable and performs great
Cons:
Unavailable for Mac
No free version of any level
7. DaVinci Resolve 60FPS Video Maker
As an Holloyworld-standard HD video editing software for 60FPS content creators, DaVinci Resolve makes your video professional and efficient. Fairlight effects and features are DaVinci's advantage. You see Media, Cut, Edit, Fusion, Color, Fairlight, and Deliver from Resolve's interface. Every tray contains different missions. You need to make imports and select a new project with the Media; Trim, crop, title, and add sound with the Edit; or Applying color grading and wheel to turn your videos into a higher level with the Color; etc.
DaVinci Resolve is sold for $295/one-time, so there are no other options. Most tools and effects are free to use, not including VFX and HD exports. It's easy to use yet hard to comprehend. For example, you'd better learn from tutorials on how to cut 60FPS clips with it online first.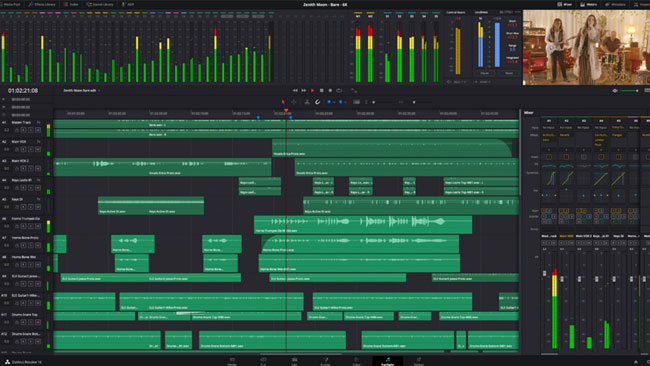 Pros:
Color wheel and warper
Personal workspace
Audio mixer
Export video up to 60fps on HD
Free transitions and filters
Cons:
VFX are not free to use
Made for professionals more
Conclusion
Figuring out the best 60FPS video editor is a tricky process. So much of what a video editor does and what makes "the best" tool depends on the user's ability and needs.
The list of the video editing tools discussed above provides an excellent chance to edit 4K and other 60FPS videos. Each tool can deliver quality outputs and has advanced editing features that an editor would love to use for their videos.
Testing each video editor is a better way to narrow down the list or opt for the right editor. It will help you learn deeply about the software and decide which is the right choice.