Traditionally when we're talking about changing video backgrounds, we're actually talking about how to make and edit green screen videos. In terms of making a green screen video, you'll see a monochromatic green background set behind an actor, or in some cases, the actor is instructed to wear a green suit covered in hundreds of electronic sensors. As for editing green screen videos, one of the commonly-used features is the Chroma Key, yet not every video maker is adept at using it. In addition, you'd better master the skills of how to trim, crop, or convert videos, and how to apply filters ... when making green screen videos. So, a good green screen/chroma key video editing software is necessary for you.
Voila! Here, I've compiled a series of tutorials on how to edit a green screen video with some powerful video editors on iPhone and PCs. If you're curious about editing a good green screen video, just read this post and you'll get the know-how.
iMovie Green-Screen Video Editor: Best Tool to Edit Green Screen Video on iPhone & iPad
Today, I'm going to firstly show you how to edit eye-catching and qualified green screen videos on your iPhone. And this video editor, without any doubt, is overwhelmingly popular among iPhone users, that is, iMovie. It is a features-fledged screen video editing app that comes with 14 trailer templates and 8 unique themes. You can add background to your screen video no matter it's solid, patterned, or even gradient.
Moreover, iMovie contains more than 80 charming soundtracks that can be applied automatically to your video length, and you also can increase or decrease volume, change the pitch, sync the pace, and use some special sound effects. iMovie is a very easy-to-learn green screen video editor and you can use it even without the help of video tutorials. Now, let's see how to try this tool to edit a green screen video on iPhone.
Import Media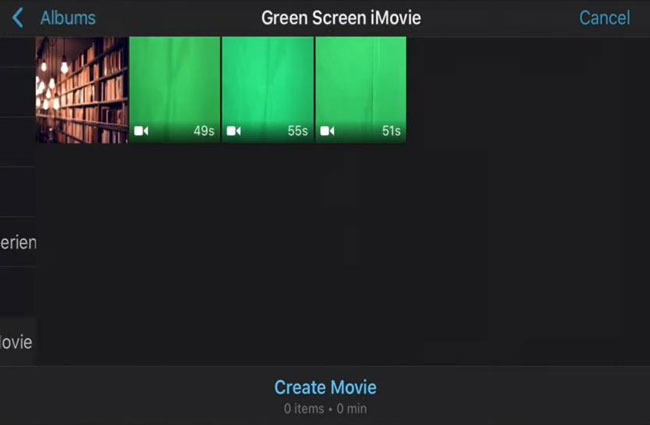 After downloading this application, you can hit the icon to launch it on your phone. It's advised to begin with a new project by tapping on the + icon or choose your edited green screen video to do some modifications. You can do it either way.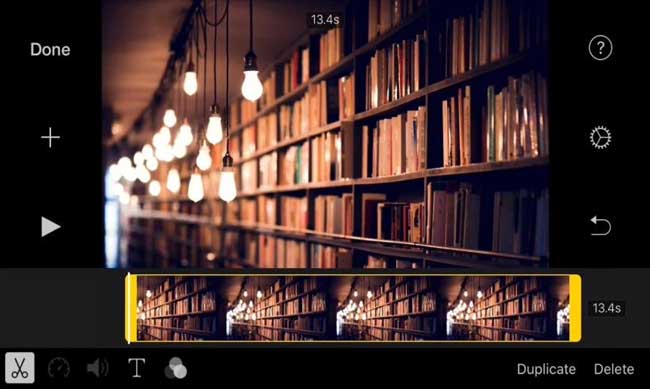 You can drag this clip outside to increase duration. Now, click that + to add the green screen video.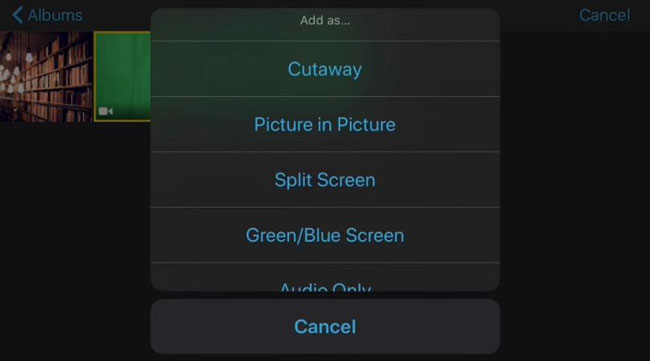 Click on the ··· icon and then choose the Green/Blue Screen line.
Commence Editing Green Screen Video on iPhone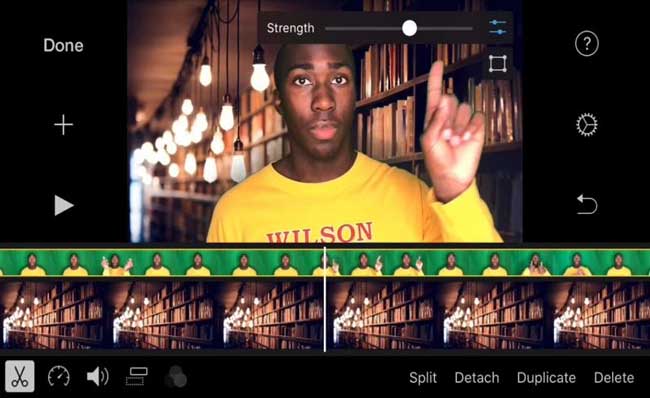 Notice the shadow around this man? That's very common to see when editing green screen videos. You need to remove or dim it by clicking the Setting icon and choosing the Strength. It's advised to set the Strength as 30% to 60%, that depends.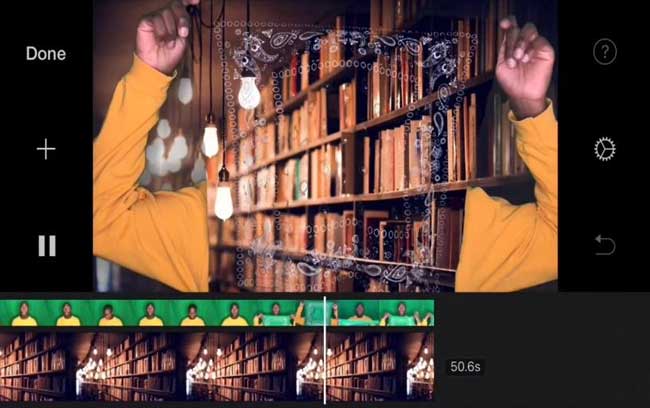 Do you want to be invisible like Harry Potter? You can make this effect in green screen video by adding another video clip as Track 3 as we showcased before. Here you need to lengthen the video clip and make all the tracks as one.
Download Green Screen Video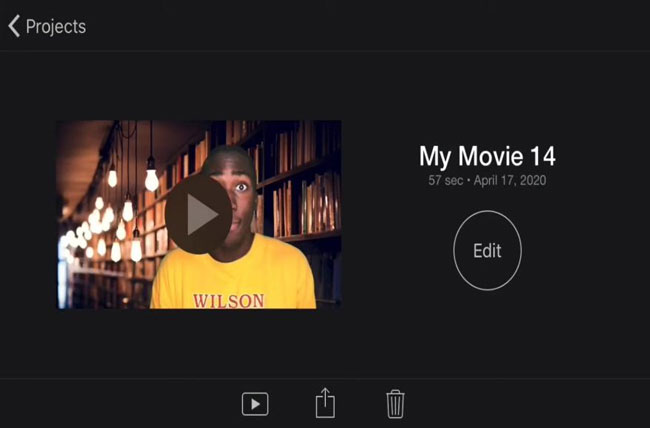 You just did it! Congratulations. Next, click the downloading button.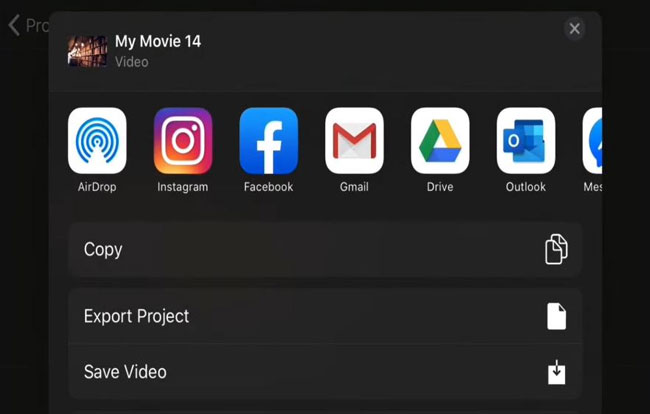 iMovie provides the channels to post your video on AirDrop, Instagram, Facebook, and share with others via Gmail. Or you can save the video in the local folder.
AceMovi Green-Screen Video Editor: Best Tool to Edit Green Screen Videos on Windows & Mac
You'll find it's hard to edit green screen videos with some advanced effects and progress batch clips with iMovie for iPhone, even if it's powerful. To solve this problem, you can actually try green screen video editing software on your computer. And based on thousands of practical testing, we believe that TunesKit AceMovi is the best green screen video for beginners and professionals. As an all-in-one & easy to use video editing program, AceMovi has been downloaded millions of times and has received rave reviews so far. You can get this tool on Windows 10, 11, and Mac at any time and we've set the downloading channel below, just click it to get started.
All small and advanced features to edit green screen videos are available on the free version like Chrome Key, Trimmer, Cutter, Cropper, Converter, Video Reversion, Video Fast- and Slow-motion, Video Split-screen, etc. Right now, only with the released premium version can you download the edited green screen videos without branding watermark, but it just costs $19.95 a month, $39.95 a year, and $59.95 lifetime. Below is a simple Quick-Start to edit green screen videos with AceMovi, you can omit it if you're familiar with this editor.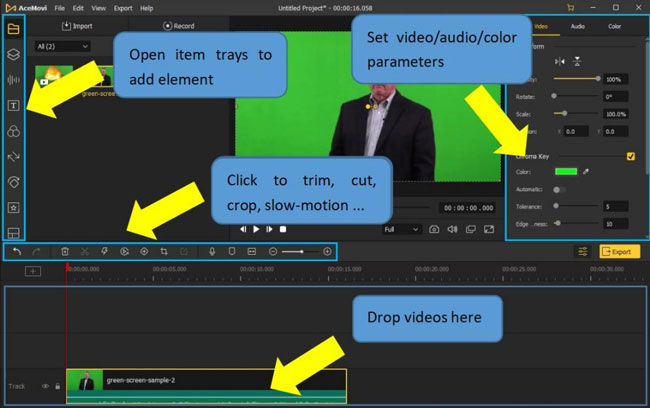 Quick-Start: Drag-&-drop under the timeline is a shortcut to import videos, or you can click the taps of File > Import Media > Add to Timeline. Both of the ways are functional to upload videos in AceMovi. Then you can navigate to the toolbar which contains a plethora of text genres, audios, filters, overlays, animations, transitions, regional effects, etc.
Next, go to the toolbar and property area where you're empowered to use those features built-in but also set relevant audio and video and color parameters. That's the Quick-Start, now just download AceMovi here and later let's see the detailed guides of editing the green screen video.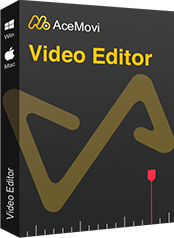 Key Features of AceMovi Video Editor
Security Verified. 6,997,332 people have downloaded it.
Pros:

Pro Chrome Key feature
Adjust the Tolerance & Edginess in Green Screen videos
Edit video with green screen easily
Clutter-free interface design
Able to clone yourself in the video
Preview video effects in real-time
Free to use without limitations in times
Cons:

Do not support 3D camera shooting
How to Use AceMovi's Chroma Key to Edit Video with Green Screen
Open AceMovi, on your left hand, you can find the feature Chrome Key and now make a √ in the box to apply it. Speaking of the import step, this is a little different, because here you need to put the prepared background on track 1 and the green screen video on track 2.
Then, try to control the slider of Tolerance and Edginess in your green screen video. You can reset it by clicking on the rightmost icon. And you'll find the new background will replace the green background in your video.
How to Trim Green Screen Video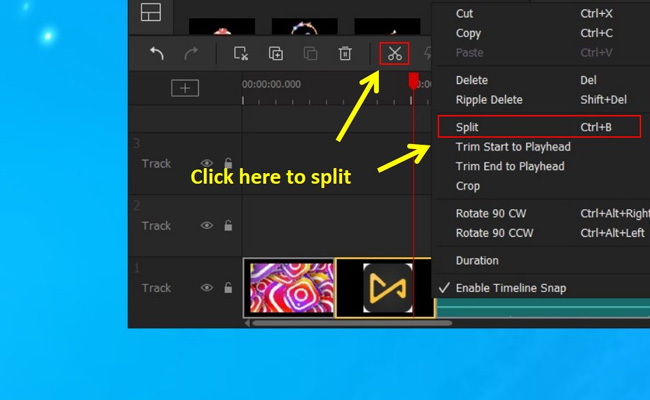 AceMovi's built—in splitter makes it easy to trim the green screen video you've made. It's needed to click the trimming point in the timeline first. Then you can directly press the shortcut Ctrl+B to edit the green screen video with the trimmer. Or right-click the green screen clip and choose the line of Split. Later, you'll see two clips lying under the track.
How to Crop Green Screen Video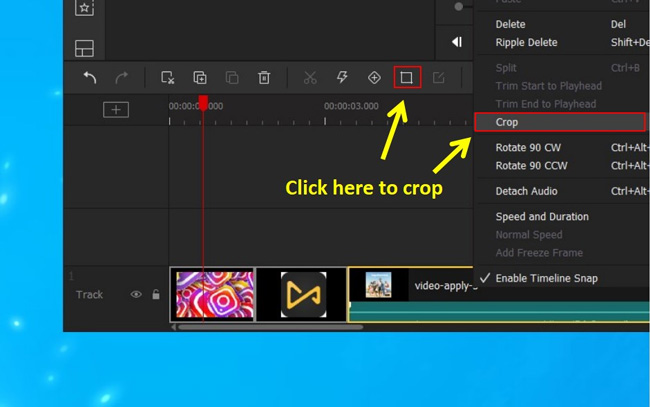 In case you'll need to crop the green screen video, you can find the cropper on the toolbar of AceMovi. Or right-click this clip to choose the line of Crop.
Then the video cropping window will automatically pop up. Setting the canvas as 16:9, 9:16, 1:1, 3:4, and 4:3 are available. When you want to customize it, you can click the Aspect Ratio > Custom. In this case, the canvas won't be changed as the ratio changes.
How to Add Subtitle to Green Screen Video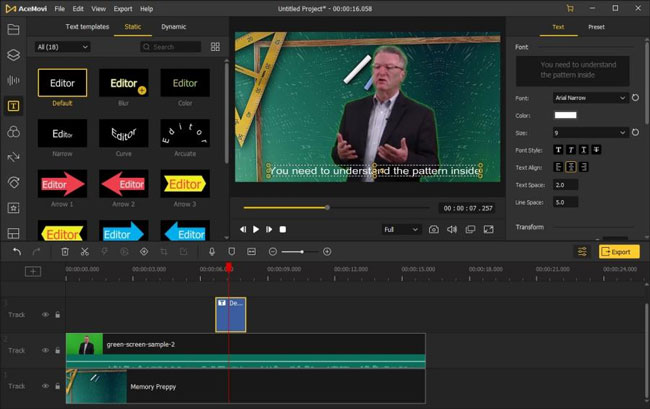 If you'd like to edit a green screen video with Titler, picking up the text style is the first step and then dropping it under a new track. Lastly, find the Properties > Text to fill in texts, alter the font, size, position, color, line space, or else.
How to Add Filter to Green Screen Video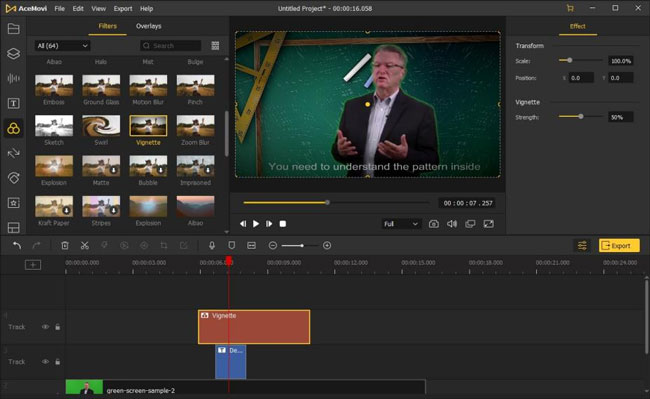 Adding filters to a green screen video could make it more attractive. To edit green screen video with the filter in AceMovi, you need to open up the filter & overlay folder. Then you'll find a bunch of filter types like Emboss, Motion Blur, Pinch, Sketch, etc. For example, you can drop the Vignette filter under Track 4, then set the scale, position, and strength besides. By the way, all of the elements like filters, transitions, overlays, and animations are free to use.
How to Convert & Download Green Screen Video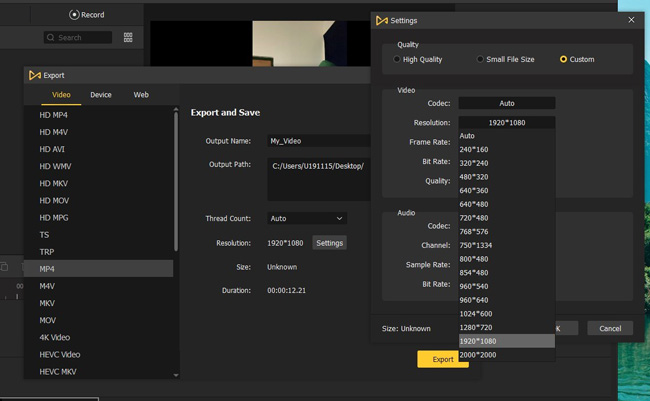 Once the green screen video is ready, you can choose from 3 genres of export options - Video, Device, and Web. Speaking of the Video, which can convert your green screen clips into HD MP4, HD AVI, HD MPG, HD MOV, HD MKV, HEVC Video, 4K Video, TS, and more; The Device option contains iPhone, iPad, Samsung, PSP, Xbox, Playstation, and more; While if you're YouTuber or Facebooker, the Web option can help a lot, which will download the screen video to the AutoFit format that YouTube and Facebook requires.
Conclusion
You just learned some basic tutorials on how to edit green screen videos on iPhone and PC. By contrast, AceMovi is better suited for bulk green screen editing and advanced effects attempts, such as how to make PiP effects in green screen videos and how to reverse a green screen video, while editing green screen videos on iMovie is very portable and convenient when you're making videos outdoors.