Comes in two standard resolutions, 4K video has four times the resolution of the 1080p high-definition (HD) video. In the film & video production industry, the 4K resolution standard for the Digital cinema initiative is 4096x2160 pixels. Definitely, it is a turning point from 1080p to 4K resolution. Rather than editing 4K video on high-end PCs, there are still content creators who prefer to edit 4K video on a slow computer for easiness and convenience. Here you see how to edit 4K video on computers, mobile, and online with the 6 pre-selected top-ranked 4K video editing software. Let's begin now!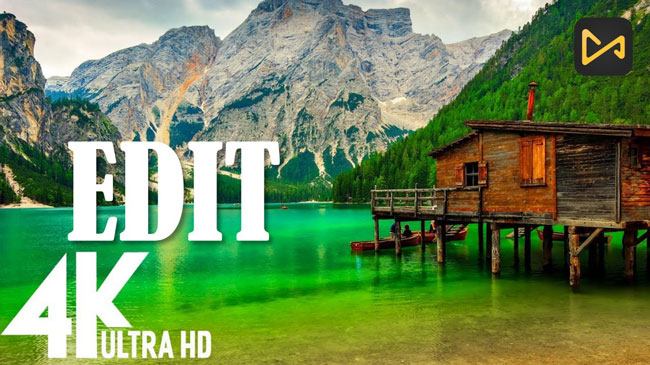 How Much Memory Do I Need to Edit 4K Video?
Many video editing tools have been trying to provide users with the best 4K video-making experiences, yet few of them are really capable of being the ones in a position to do it. To comprehend how to edit a 4K video smoothly, you must know the 4K video editing system requirements. Here is a table that may be of some help to you.
| Qestion | Answer |
| --- | --- |
| How much memory do I need to edit 4k video | A minimum of 16GB is advised for HD, yet increases to 32GB or more for 4K editing. Data must be accessible by CPU and RAM quickly, so the storage speed is of importance. |
| How much ram do I need to edit 4k video | 32 GB RAM. 4K frames require lots of memory to smooth playback. |
| What is the best graphics | Video RAM 1 GB |
| How much storage should I prepare | SSD RAID 8 TB |
| Which is the most suitable Intel Xeon processor | 1 CPU - 12 Cores |
TunesKit AceMovi - The BEST Action-Packed 4K Video Editing Software to Edit 4K Videos without Lag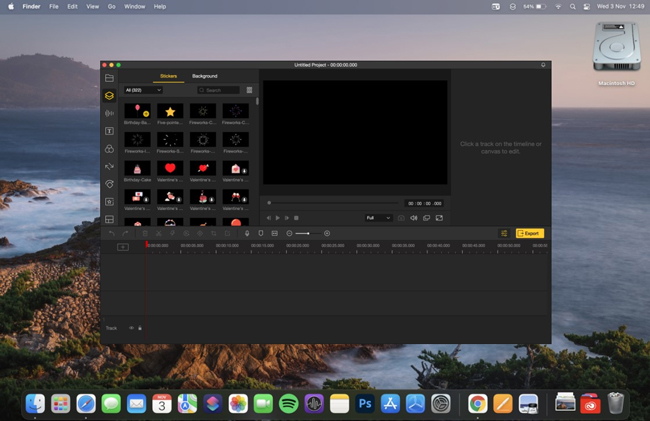 OS: Windows XP and later (32-bit & 64-bit); macOS 10.8 and later
Processor: 1G Hz processor and later
RAM: 512MB or later
Monitor: 1024*768 pixels and higher
Featuring a beautiful & 4-panel UI and a full set of 4K video editing functionalities like 4K Video Trimmer and 4K Video Green Screen Editor, TunesKit AceMovi is the best choice for you to make edits in 4k. More popular tools are released and updated like Video Reverser, Split-Screen Turner, Filters, Transitions, and Overlays can be applied on both the trial version and the full version.
You find some 4K video editing software like Premiere Pro and Final Cut Pro need you to upgrade to a full version so that you can export your video in 4K resolution, but with TunesKit AceMovi, it is free and even no registration is required to download or convert your newly-made video in 4K Video. The majority of video formats are available like MOV, WMV, AVI, M4A, DivX, MPEG, Apple, Samsung, Facebook, Vimeo, etc.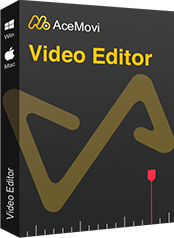 TunesKit AceMovi Video Editor
Security Verified. 11,335,060 people have downloaded it.
Edit 4K videos in all manners you want
Import any format of 4K videos
Export/Convert in 4K Video format
Clutter-free interface
All features are availble on the free version
Music resources abound
Learn How to Edit 4K Video on a Low Computer
How to Edit 4K Videos & Ultra HD Footage with Kizoa Online

Pricing: Paying yearly, Business-$15/Month and Unlimited-$30/Month; If you pay monthly, the price will double
Want to know which online video-making website is the best one for editing 4K footage? The factors we've taken into consideration cover stability, built-in resources, online ready-made templates, pricing, safety, and more. We believe you can try out Kizoa, which was released by the InVideo company and used to especially edit 4K and Ultra HD videos online.
Honestly speaking, you don't even need to make it clear how much Ram to edit 4K video with it. You may be faced with a stuck condition in case your internet is problematic. Most users will begin with the off-the-shelf video templates which are accompanied by matched texts, filters, music, color, and transitions.
How to Add Music, Apply Texts, Put a Sticker in 4K Videos Online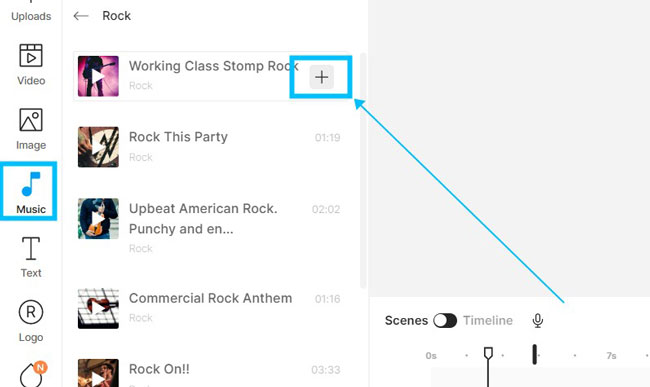 When it comes to editing a 4K video with music. If you've applied a video template at the very beginning, you find a soundtrack related to your video by default. When you are going to replace that music track, just right-click the previous one and click the Delete icon. Kizoa provides thousands of online music resources in stock, which can be searched on a box or navigated depending on the keywords you filled in.
There are 5000+ rock music tracks, 1500+ chill-out music tracks, 100000+ cinematic music tracks, etc. Some soundtracks and audio effects can be trimmed out yet they are only accessible for a full license.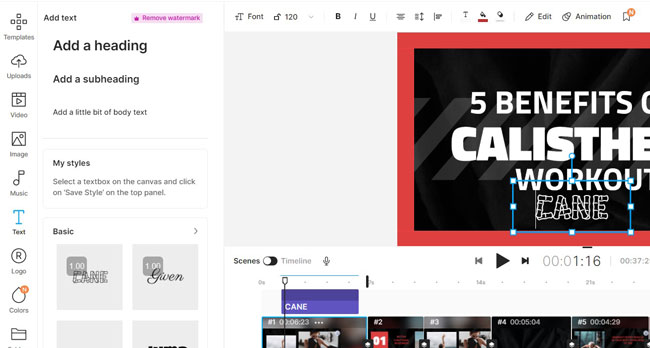 Kizoa allows you to select a textbox on the bare-bones canvas and tap on the Save Style on the top panel you see. The panels include Basic, Artistic, Media Text Boxes, Classic, and more. All you need to do is click the text and customize it on the window which will be rendered in real-time with a bit of lag if your internet is not so good.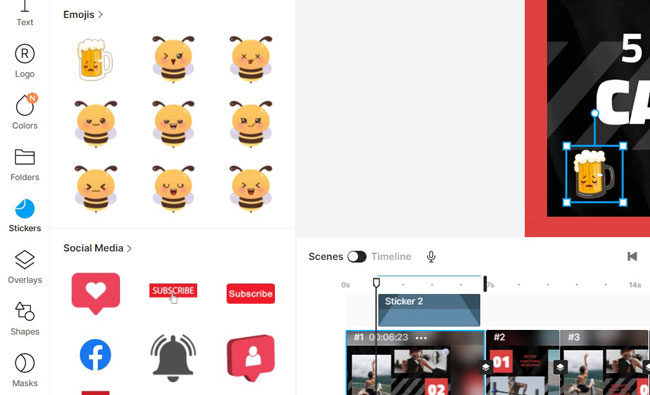 Stickers and emojis are some of the most popular video elements for content creators. With 4K video editing software like AceMovi and Final Cut Pro, you can also choose to add a sticker to videos yet with Kizoa, you'll have more selections from the stock. The emojis and stickers are made relevant to social media(YouTube, TikTok, etc.), 3D animation, Miscellaneous, Love, Medical, and more. You need to reposition it on the canvas.
How to Edit 4K Videos on iPhone & Android with VN Video Editor without Watermark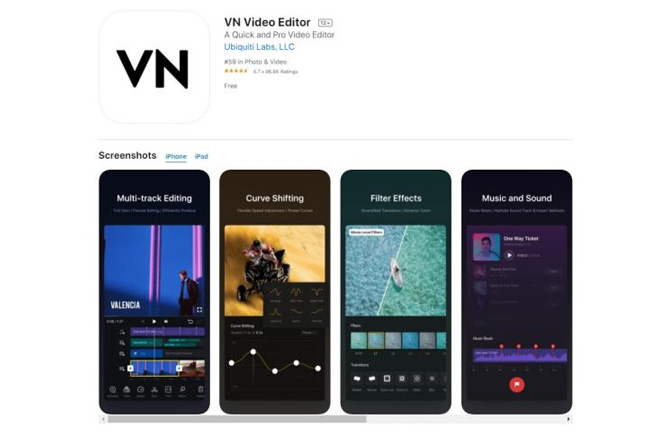 OS: Android & iOS
Size: 322.8MB (v1.54.2)
Pro Version Price: $9.99 - $69.99
Want to know how to edit 4K videos on iPhone and Android devices? You may find that some video editing apps are unable to download video at 4K resolution, not to mention that those apps are filled up with scam information and pop-up Ads. Today, I recommend you the VN 4K and UHFD Video Editor for mobile phones, which features a plethora of video templates such as video intro/outro templates and slideshows.
With VN, you don't need to worry about the export watermark because this app automatically doesn't come with any text or logo watermarks. You can upgrade to the VIP account to enjoy advanced effects like Curve Shifting and more online free resources from stock.
How to Overlay Text, Detach Audio Track, Reverse Footage in 4K Videos on Mobile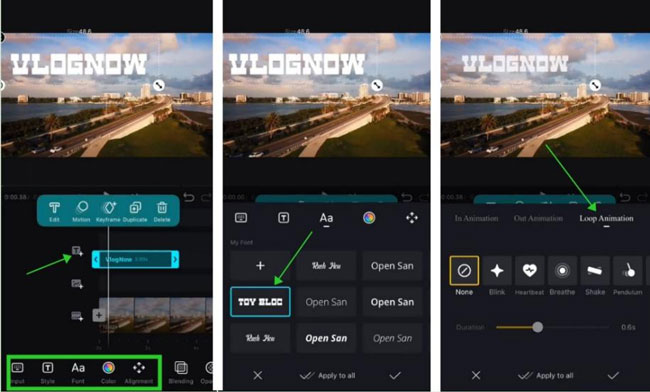 Unlike the KineMaster app, the VN app features a vertical & streamlined 3-panel interface so that you will add texts to the 4K video by opening up the Aa plate and selecting a module, then the text track appears on the canvas where you can change the font, color, position, size, and effect. As for text effects, you can apply common animation or loop animation effects to the text to make it eye-catching and cool.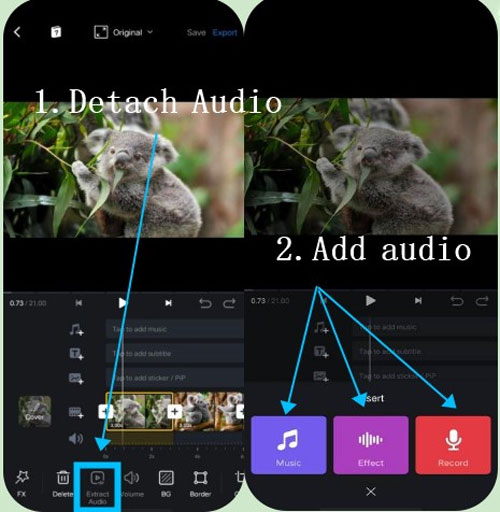 VN brings a vast selection of music tracks online and sets a direct channel to detach the raw audio track from video. Basically, you need to slide the toolbar and click on the Extract Audio, afterward, the music track will be detached completely. Speaking of adding a new soundtrack, you can apply a piece of wanted music or an audio effect from stock or record a voice-over with your mobile phone.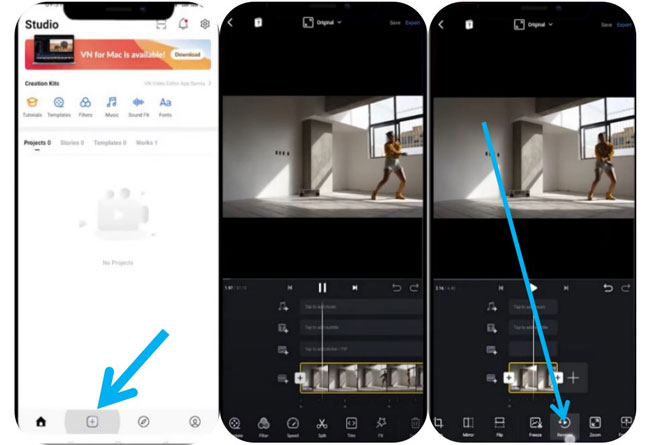 Video reversion is one of the most popular effects used to make a highlight video. If you want to reverse a 4K footage on mobile phones, VN makes it flexible and smooth to realize, and the steps you need to take are importing a 4K clip, sliding the toolbar, clicking the Reverse icon, and lastly, setting the reversion speed as 0.5x, 2x, or others. In this case, you may need to change detach the audio from the video in advance because the audio will be reversed.
Alternatives - How to Edit 4K Video in iMovie/DaVinci Resolve/Premiere Pro
Here are three more ways to edit 4K videos on computers, including iMovie, DaVinci Resolve, as well as Adobe Premiere Pro. Comparatively, you can only use DaVinci Resolve to export video without watermark and expiry.
iMovie - Apple UHD & 4K Video Editor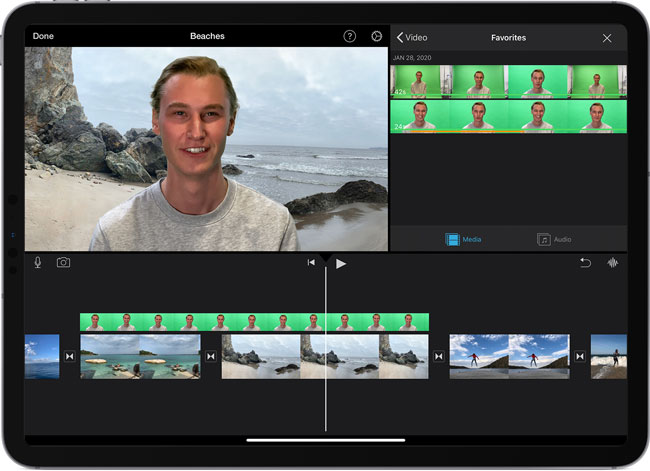 OS: macOS 11.5.1 and later; iOS 15.3 and later
RAM: 4GB or more
Storage: 3.5GB of available disk space
Using the iMovie 10.1 and higher version of the iMac with the retina 4K display, it's easy to view the pixels of 4K footage. To begin with, you need to set the iMovie for Apple to the full-screen mode by clicking the button Full Screen in the upper left corner. Then drag the bottom of the viewer to the maximum size, which will display a 100% resolution of 4K clip. Sharing the iMovie 4k project on the iPhone and iPad or Mac is allowable. iMovie is able to share the 4K 60fps video with a resolution of 3840 x 2160 projects.
Now simply add your video footage to a new project in iMovie after successfully recording 4K videos with iMovie. You can choose to combine 4K 60fps video clips with any other format of video file in the project. iMovie provides an inspiring choice of transitions and filters.
DaVinci Resolve - Hollywood-Standard 4K Video Editor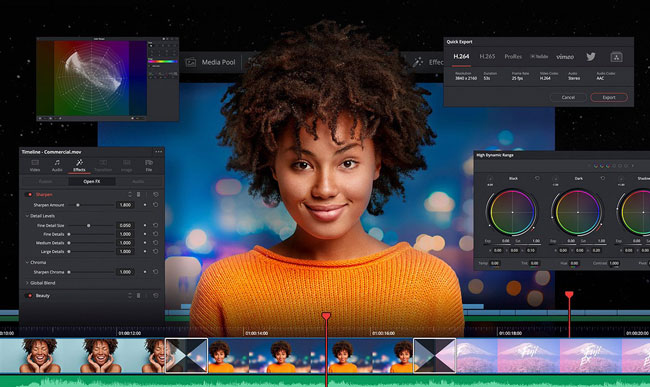 OS: macOS 10.15 Catalina and later; Windows 10 Creators Update and later
RAM: 8GB or more
Storage: SDD for OS, SDD for Media, SSD for Cache and HD for Storage
CPU: HD: 4 cores4K: 6 cores6K-8K: 18 cores
DaVinci Resolve 17 starts 4K Video Converter, Cropper, Trimmer, and Speed Changer. Once entering DaVinci Resolve, try to click the Add File icon to make the wanted file imported. For converting 4K video to DN*HD in DaVinci Resolve, go to the Profile > Acid HD*HD > Avid Media Compose.
Speaking of modifying parameters like encoder, resolution, bitrate, and framerate of 4K videos, it's advised to go to the Settings > Profiles Settings panel.
Adobe Premiere Pro - Adobe 4K Video Editor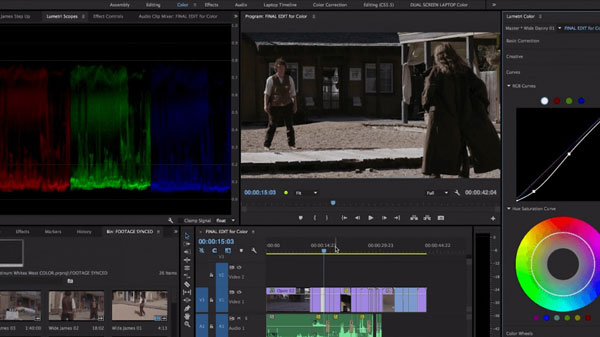 OS: Microsoft Windows 10 (64-bit) version 1909 or later; macOS v10.15 (Catalina) or later
RAM: 8GB or more
Storage: Fast internal SSD for app installation and cache Additional high-speed drive(s) for media
Want to edit 4K video in Adobe Premiere Pro without lag? Premiere Pro is not a user-friendly 4K & 8K video editing software, so you need to go through a period of training. You can create your own preset in the Media Encoder, which is a plugin that is able to edit almost all formats imported. As a professional 5-panel software, you have advanced color grading and audio enhancement choices with Premiere Pro.
Lastly
Now you've grasped the 6 tools used for editing 4K videos with ease. More advanced features for decorating 4K footage like split-screen and picture-in-picture are also released on the software we recommended today like TunesKit AceMovi and DaVinci Resolve. Besides, the three alternatives require high-end computers to run, so you may choose AceMovi, Kizoa, and VN to edit 4K videos on low-end devices.