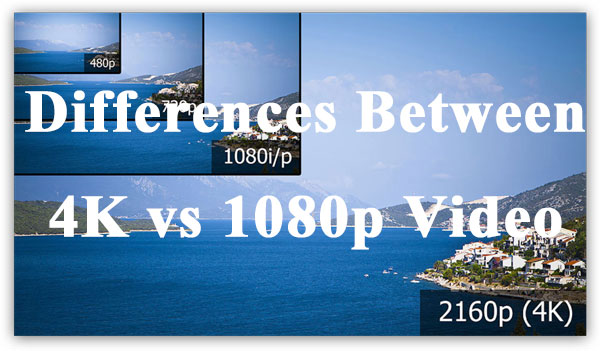 Many people nowadays are familiar with the video resolution called 1080p High Definition. It became pretty much famous due to results and clarity in no time. Moreover, DSLR cameras also possess this technology at pretty reasonable rates.
On the other hand, 4K technology is something else to offer clear pictures and superb video quality. This technology has gained an immense reputation over the years.
Looking into the reputation of 1080p and 4K video technologies, people often ask about 4K vs 1080p video and who the winner is. It can, at times, be pretty confusing to differentiate both technologies due to their massive quality. However, we'll tell you which video technology suits you.
What Are the Differences between 1080p Resolution vs 4K
4K is also called (UHD) Ultra High Definition, becoming a trend for many content creators. On the other hand, 1080p is labeled as High Definition resolution quality.
1. 4K offers higher resolution quality than 1080p video. 1080p possesses 1920 x 1080 pixels, whilst 4K contains 3840 x 2160 pixels.
2. 4K technology comes with nearly 4000 horizontal pixels. At the same time, 1080p HD video contains about 2000 horizontal pixels. But, the resolution quality of any video has been labeled considering the vertical pixels, not horizontal ones.
3. In this regard, 1080p with having 1080 vertical pixels becomes a pretty high definition video. In contrast, 4K offers about 2160 vertical pixels, a considerable increase.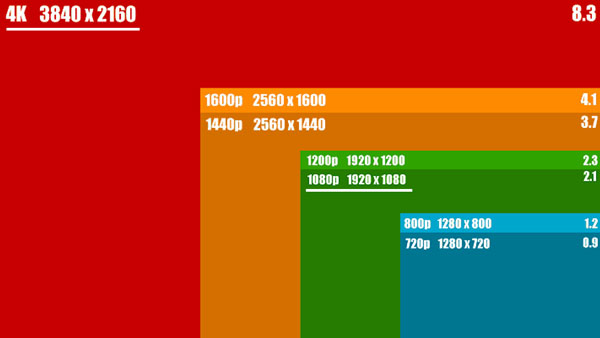 4. Moreover, 4K comes with a four-time greater pixel-level than 1080p on a screen where we see an aspect ratio of approximately 16:9.
5. If we briefly look at "4K resolution vs 1080p" talks, the 4K video has eight million pixels up in the sleeves. Meanwhile, 1080p only contains about two million pixels.
After reading these facts, you could come to know about the massive difference these two resolutions maintain.
Reasons of Why 4K Video Is Better than 1080p
You'll find several valid reasons advocating the superiority of 4K resolution video compared to 1080p video. The reasons are purely based upon how the picture looks when you acquire 4K video vs 1080p video in resolution technology. Here are the reasons.
1. Closer Viewing
With a significant increase in resolution, 4K allows you to enjoy the clear picture much closer than 1080 technology.
Using a 4K television, you can have the ability to access the TV picture two times closer than the 1080p TV. Moreover, you're also recommended sitting closer to 4K television to enjoy the more authentic and fascinating experience.
You'll find the experience more entertaining while sitting closer. With 1080p high-definition televisions, you can sit closer to the TV as a 4K TV allows you to sit in closer.
2. Scaling Down
Sometimes, you'll need to scale down your video quality to a lower resolution. But, when you intend to downscale the 4K video to a 2K video output, it has been noted the picture remains more detailed and more precise than you'd have recorded the footage initially in 2K.
If you want to experience the best quality picture, 4K is probably the best option to go with. 4K resolution technology is supposed to be changed the dimensions of video technology from both a viewing or production point of view shortly.
This technology has frequently been evolving, making it a perfect solution for those fed up watching the one-dimensional picture on their televisions.
Now, you'll find television brands like Sony selling 4K technology televisions at a reasonable price that everyone could easily afford. Considering the fast-growing market of 4K technology, you can safely assume that DSLR consumer cameras will be fully equipped with 4K video technology in the future.
3. Colors
4K videos possess more dynamic and picturesque colors compared to 1080p videos. Moreover, Ultra High Definition technology helps you see the pictures clearly in deep shadows, which is a fascinating thing to have.
So, if you're looking for features like HDR, 4K becomes the automatic choice, offering superb picture quality and a high percentage of detail.
TunesKit AceMovi - Best Video Editor
4K video carries a lot of memory space, and when you try to import it to a video editor, sometimes the tool doesn't bear its burden. But, you'll not find this issue with TunesKit AceMovi. It is a remarkable tool that makes the editing process looks so simple and pleasing to the eyes.
If you want to edit 4K videos on a low-end PC, you only need to import a file to AceMovi's interface. After, you can apply any effect or filter you want.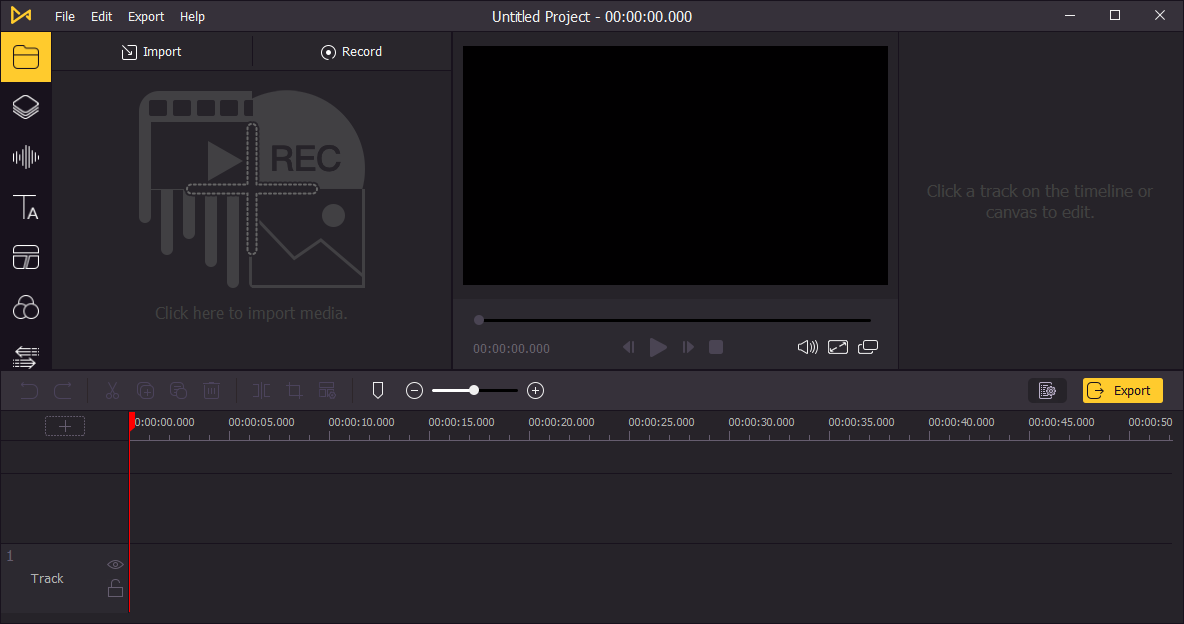 Features of TunesKit AceMovi
TunesKit AceMovi video editing tool comes with a lot of flawless and courageous features. Let us talk about them.
1. Crop or Cut Your Video
Suppose you want to cut or crop your video clip because you think the video you've recorded seems a bit irrelevant. In that case, TunesKit AceMovi provides you with the perfect environment to serve your purpose. You only need to upload a video file and use this tool to crop and trim the video make your content relevant.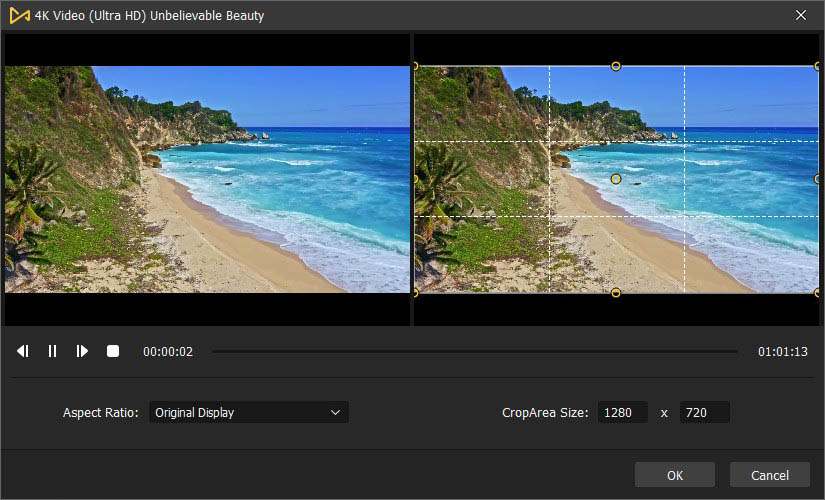 2. Audio Features
It doesn't matter how much attention you paid to make your video flawless, because the most critical factor of the video will be its audio.
Luckily, TunesKit AceMovi allows you to edit the audio of your video with minimal effort. Using this tool, you can change the voice of your video. In addition, it also allows you to add different background music to your video clip.
3. Transitions and Picture-in-Picture Effect
Apart from other editing features, the AceMovi video editor also offers its users prestigious transitions and mind-blowing picture-in-picture effects.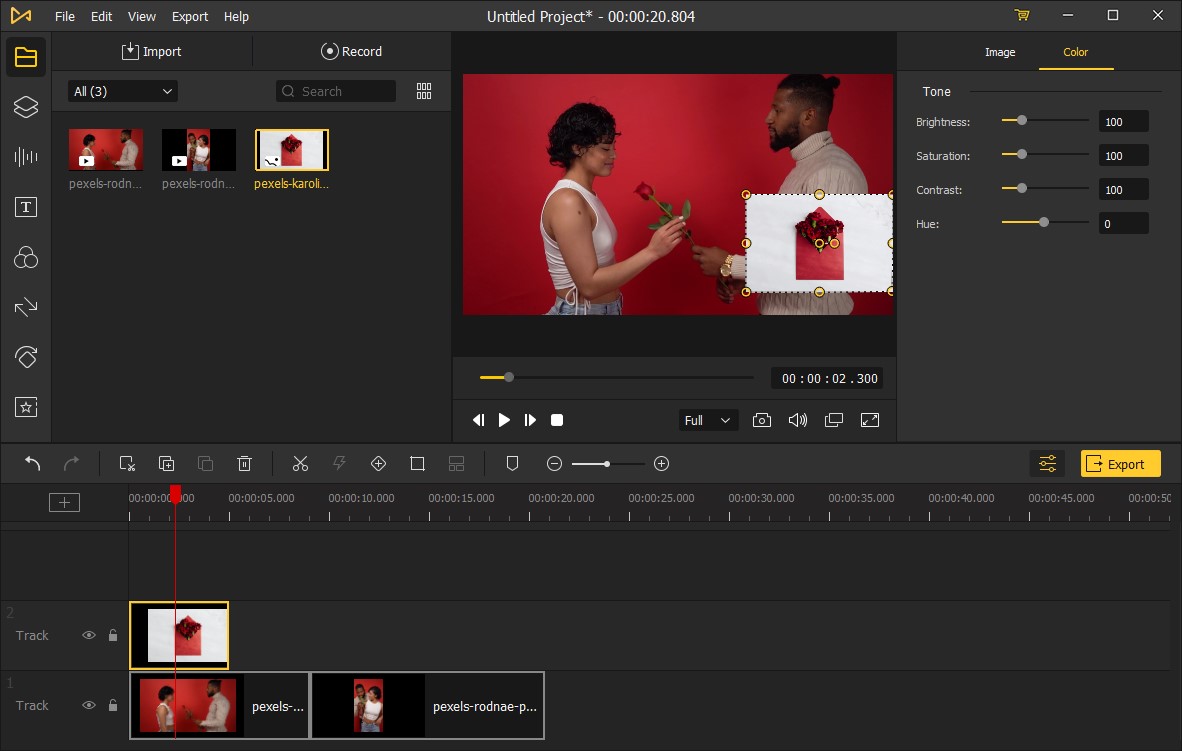 Conclusion
4K technology has been becoming the choice of every content creator. A vital aspect of making your content flawless will be to maintain high-resolution quality. Fortunately, 4K video resolution is the best technology currently available in the market. Unlike 1080p video quality, 4K video quality doesn't affect the quality of your video when you import it in a video editor. So, 4K is a clear winner in the debate of 1080p vs 4K.
Now, if you want to edit a 4K in a video editor, TunesKit AceMovi is an appropriate available option for you. It can import 4K videos into its interface without compromising the quality of the video at all.