Trimming takes off either specific durations of the middle part or the beginning/end of the imported footage for the video editing tool you're working on. If you need to trim out unneeded parts from your MP4 video file, the first thing is to grab a proper MP4 video trimmer or splitter, and they'd better come with streamlined UI to help you handle batch files at once. You may find some of the tools are uneasy to process such an easy edit like Adobe Premiere Pro and Final Cut Pro. Don't worry about it, in this post, we'll show you five easy ways to quickly trim MP4 video only in a couple of minutes.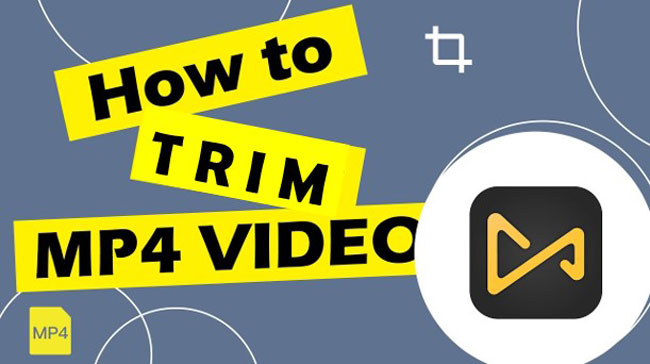 AceMovi Video Editor to Trim MP4 Videos on the Computers
If you want to trim MP4 videos, then AceMovi is the first video editing software for Windows and Mac for free to choose from. The UI is quite easy to comprehend, as users can directly use functions like cropper and trimmer. If you want to trim out the middle parts of your video, AceMovi will help you move the handle (playhead) to the splitting points under the timeline.
AceMovi supports all common video files, MP4, AVI, DivX, MP4, M4A, WMV, MOV, and many more are included. In other words, not only can you trim other video files on it, but you're allowed to convert between MP4 and another video format with ease. Now, get a free trial of it, and learn the guides.
AceMovi Video Trimmer
Streamlined, user-friendly interface
Record a new clip with background music
Allow you to import large file size videos
720p, 1080p, and 2160p resolutions support
Free trial version for both Windows and Mac
A vast library of filters and transitions
Reverse, speed, convert, crop, and compress
How to Trim a MP4 Video File on Windows and Mac - AceMovi
Get AceMovi Video Editor by downloading. Add files to the timeline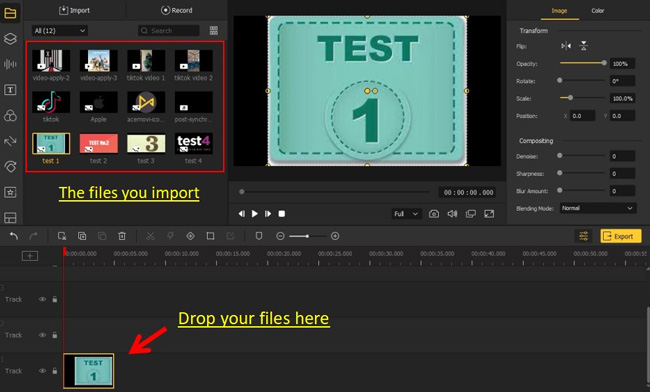 After installation, launch this software, tap on the "Import" icon to upload your MP4 video, then right-click the MP4 video to choose the option of "Add to Timeline". Or drag-and-drop your MP4 video from your directory or desk in Wins/Mac to the timeline.
Begin to trim MP4 video by right-clicking the clip to choose "Split"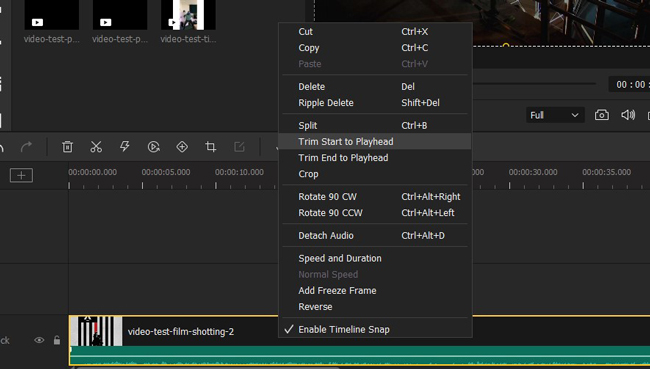 Right-click on the designated track, and afterward, select the "Split" icon. You will see the original track has been divided into two parts. Or left-click the "Sheer" icon in the middle of the toolbar. At the same time, you can adjust the split points by holding and dropping the playhead. Alternatively, make a shortcut by imputing "CTRL+B" when the playhead hits the trimming point.
Set the export format in .mp4 and get your trimmed or edited project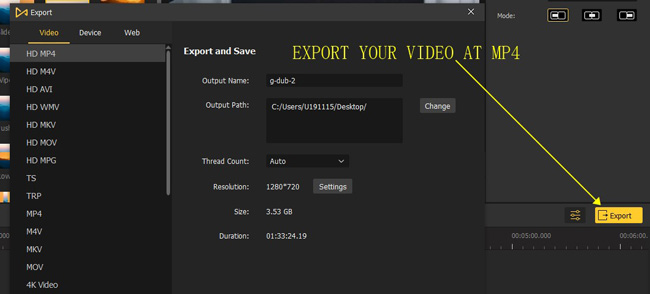 AceMovi is integrated with MP4, M4V, AVI, WMV, MKV, MOV, etc., and their HD quality, as well as the devices such as iPhones, iPad, Galaxy, Huawei, and more. Even better, trendy local social websites, like YouTube, Facebook, and Vimeo are included either.
For a more bit, you can modulate the relevant parameters, such as output name & path, thread count, and resolutions as well. Then it is time to click on "Export" to get your trimmed MP4 video, by the way, don't forget to check your target.
Video Tutorial: How to Split/Trim an MP4 Video File
How to Trim a MP4 Video with Davinci Resolve
Want to learn how to trim a MP4 video on Mac and Windows by DaVinci Resolve? It is a standout, multi-purpose video editing tool to generate creative content with the built-in libraries of SFX and VFX. Right now, DaVinci Resolve 17 and 18 is free for users to trim, crop, record, and convert videos. However, there are limited features on the free version, such as paid video effects and hardware acceleration. But you won't find it hard to use after reviewing the tutorials.
Start a new project by going to "File" > "Import" > "Media"
To begin with, launch a new project in DaVinci Resolve. To have your MP4 video imported, follow and click "Media" from "File" > "Import".
Highlight the clip, and right-click to choose the "Split" option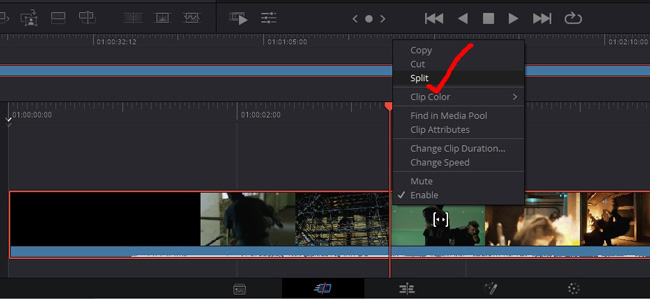 If you need to trim out specific parts of the clip in DaVinci Resolve. You need to move the playhead to the right place, then right-click the track to select "Split". The track will be split into two parts on the timeline.
Find "Render Settings" from the bottom of the screen. Set the output files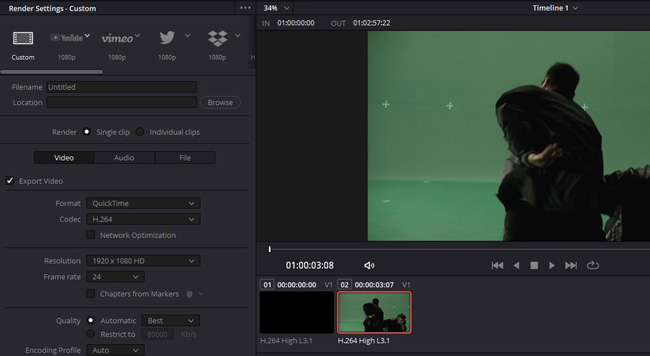 DaVinci Resolve offers a button to quickly export video for YouTube, Facebook, and other social media. You can find the icon from the interface directly. To set advanced parameters, click the last icon from the toolbar at the bottom of the UI. On the pop-up workspace, you're empowered to customize the filename, location, format, codec, resolution, etc.
Trim MP4 Video on Windows, Mac, and Linux with OpenShot
If you are looking for an MP4 video trimmer to trim mp4 video for free, we got a better option for you - OpenShot Video Editor. As an open-source and multi-platform media player, OpenShot offers high-quality but free of charge video editing services. The MP4 video slicing function of OpenShot on Windows 10 or Mac is very easy and no watermark, as well you will get a different experience of MP4 video file downloading. Here are the ways to have your MP4 video trimmed by OpenShot.
Download OpenShot for free. Upload MP4 video by "File" > "Import Files"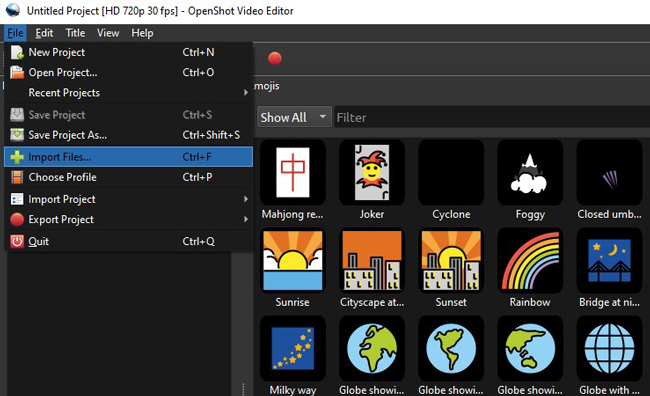 With that said, OpenShot Video Editor is free on Linux, Mac, and Windows 10. To upload your MP4 video to the timeline for trimming, you need to click "Import Files" from "File".
Right-click the video track to hit "Slice" > "Keep Both Sides"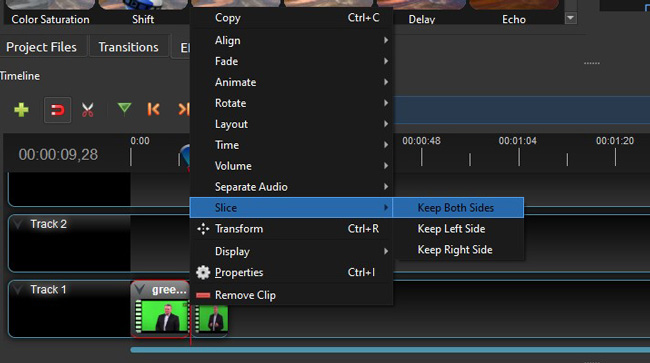 Once you have your files imported, highlight the clip, adjust the position of the playhead, and then click "Slice" > "Keep Both Sides". In this case, your MP4 video will be sliced into two parts. If you click the "Keep Left side", then the right part will be delected automatically.
Export your trimmed MP4 video file from Openshot with customized set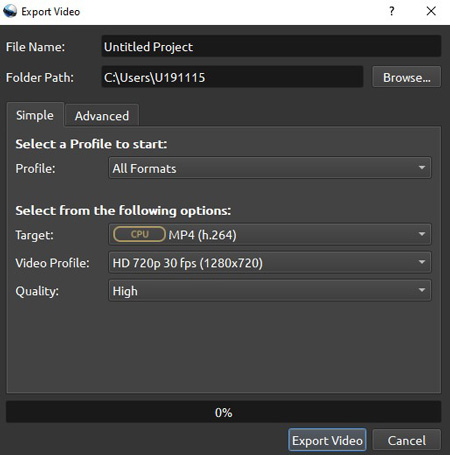 Click "File" and "Export" from the menu bar. In the video exporting panel, define the file name, folder path, video format, resolution, and quality. If you need to make advanced settings, open up "Advanced" to navigate to the parameter dialogues. When it is finished, click "Export Project".
How to Trim MP4 Video Online Free - Online Video Cutter
Want to know how to trim an MP4 video file online for free? Nowadays, online video editing is more popular than ever, some of which have surpassed video editing software. Users do not need to download anything, and they can enjoy the cloud service to edit, download, and share videos with their account online. To trim MP4 videos online, Online Video Cutter will be your option. Let's learn the guides.
Go to "Video Tools" > "Trim Video" on the interface of Online Video Cutter
When entering the Online Video Cutter website, you need to pick up the tool first. The "Video Editor" is intended to make a video with compound features, such as trimming, titling, and converting. If you want an easier tool, click "Trim Video", then upload your MP4 videos.
Adjust the length of the trimming checkbox to control the duration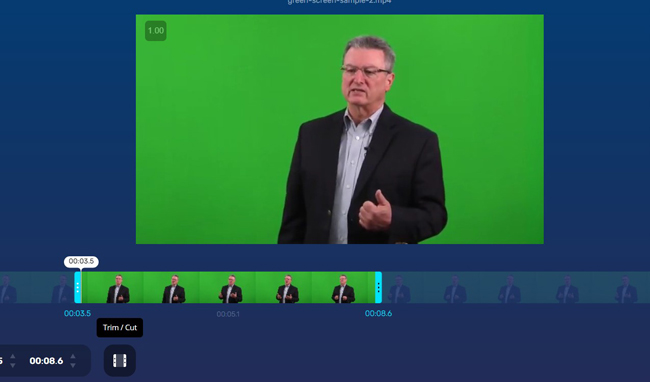 Manipulate the beginning or end of the trimming duration by adjusting the handles. When it comes to which part will be trimmed out, you need to click the "Trim/Cut" icon to decide.
Download the split video on 720p resolution online for free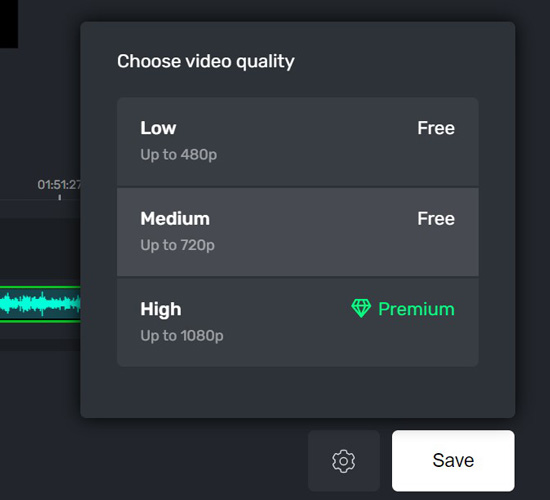 What that said, the online video trimmer to trim your MP4 file is free of cost. But 1080p is paid for all users. You can choose to download the video on 720p for free, and then share it on social channels without any trouble.
How to Split MP4 Videos on iPhone and Android - Splice
Want to have a grasp of how to trim MP4 video on iPhone and Android? You can choose from iMovie, Splice, TikTok, InShot, VN, KineMaster, and many more applications to trim your video on your cell phone. But the best one of Splice, which provides you with tons of elements and an easy-to-manipulate layout. A 7-day free trial is provided by this app, and you can edit high-quality content with it.
Select the MP4 video to trim with customized aspect ratio and project title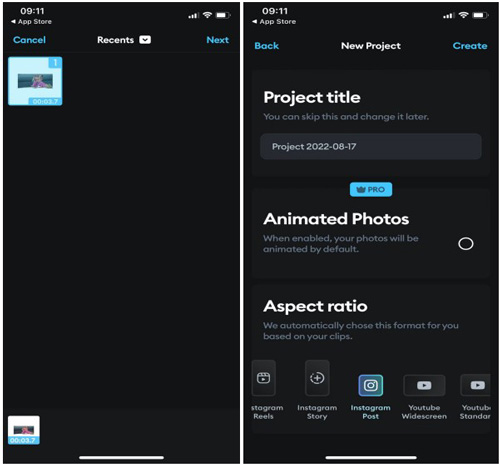 At present, Splice is available on both iPhone and Android. On the layout of it, start a project with your title and an aspect ratio.
Highlight the track, and control the trimming handles by your finger touch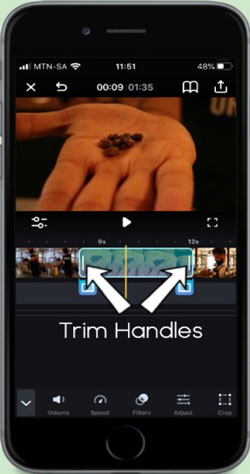 Highlight the clip, and you will see the button to trim a video. Adjust the trim handles by your finger touch. It is advised to play the video to check the effect.
Export the video on your wanted resolution. Or share it on social channel
If you like the trimmed result, you can export it from Splice for free. Full HD and HD are available. Uploading the video project on TikTok and other media platforms will make your content popular. Then you can find the video from the album.
Compare The Recommended MP4 Video Trimmers
Although the choices mentioned above are available for you to trim MP4 video in a matter of minutes, it's necessary to figure out some distinctions to help you find the best one.
| | TunesKit AceMovi | DaVinci Resolve | OpenShot | 123APPs (Online Video Cutter) | Splice |
| --- | --- | --- | --- | --- | --- |
| OS | Windows and Mac | Windows and Mac | Windows, Mac, and Ubuntu Linux | Online | iPhone and Android |
| User Experience | Easy | Medium | Easy | Easy | Medium |
| Upload/Export Speed | Quick | Quick | Quick | Slow | Quick |
| Elements: Music, Effects, Filters, etc. | More (All Free) | More (Limited Use) | Medium (No Music) | No Elements | More (Limited Use) |
| Video Editing Tools | More | More | More | More | More |
| Free Trial | Provide (No Expiry) | Provide (No Expiry & No Watermark) | Provide (No Expiry & No Watermark) | Provide (No Expiry & No Watermark) | Provide (7-Day) |
FAQs about Trimming MP4 Videos
What is the difference between cut and trim?
When cutting a video, you remove a part of the clip, and you cannot continue to edit that part because it has been removed completely. Compared to cutting a video, trimming splits the video into parts, and then you can edit the part with customized edits, such as adding sound effects, changing the speed, reverser the track, or enhancing the color. So, we can say the difference between trim and cut is negligible.
Does trimming reduce video quality?
Trimming won't reduce the stability and playback quality of your video in most instances for the simple reason that it only split out the duration. Also, there is no direct resolution to certify the relationship between losing file quality and trimming. If you change the resolution, bit rate, or file size, then the quality of your MP4 video won't be influenced.
How to trim a video in iMovie on iPhone?
Begin with a new movie project in the iMovie for Apple on your iPhone. After that, click on the MP4 video you need to trim from the timeline. Finally, drag the handle to lengthen or shorten the duration as per your needs.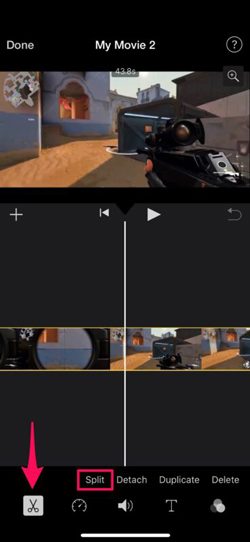 How do I remove unwanted parts from a video in VLC?
Instead of trimming the video with a specific tool like trimmer or splitter, VLC uses the built-in recorder. In other words, users need to record the clip they want rather than applying the video trimming tool to complete the mission. The recording button is set at the bottom of the canvas. You need to click the "A-B" button twice times when the video hits the beginning and end trimming points.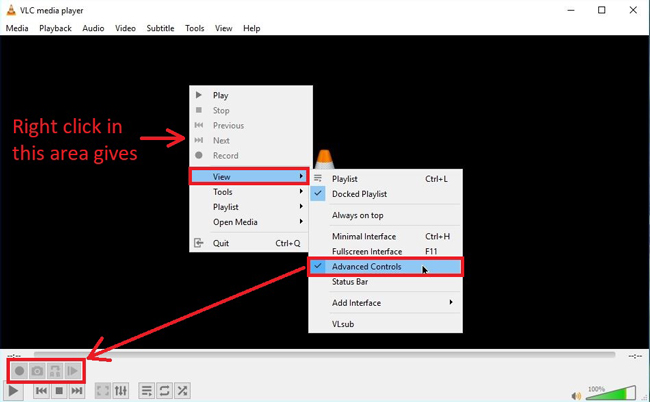 To Sum Up
When using different video trimming and editing software or app, you will encounter a unique user experience and downloading workspace for various channels. For trimming large file size videos or editing the trimmed MP4 video with more advanced features, such as green screen and split-screen, you'd better use video editor software, with which there is no need to wait for a long time.