It has become easy to create a video and share it across different platforms – thanks to the increase in the video editors available for production. However, with many programs available, it is difficult for a beginner, intermediate, and even a professional to choose the right software. It is here that this article comes in handy.
A 1080p video editor is unlike any other editing tool. It requires a computer with good hardware specifications, software with advanced features, export and import features, file support, and much more.
Although the software selection is personal, the usage is dependent on the user, who tends to use it to the maximum potential and utilize all the available features. Therefore, there are plenty of tools that you can use to edit a 1080p video and select one from the list discussed in detail below.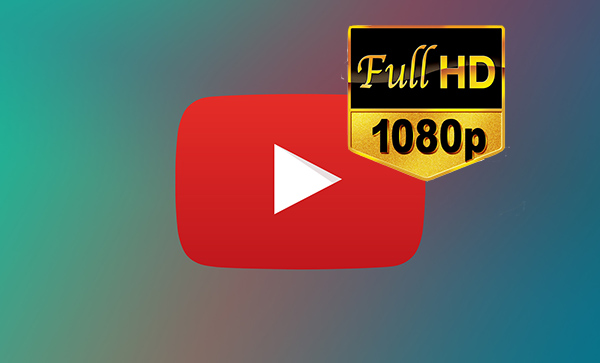 Part 1. TunesKit AceMovi – Recommended 1080p Video Editor
TunesKit AceMovi 1080p video editor is an advanced editing software with a quick learning curve suitable for beginners and professionals. The software consists of many video effects, filters, overlays, transitions, animations, and more. With its help, editing and achieving perfection for high-quality videos becomes simple.
The free 1080p video editor is available in both free and premium versions. The minor difference is the watermark that is present on the final video when you choose the free version. The rest of the editing features remain the same, right from the basic editing tools, such as trim, crop, split, merge, and addition of effects, transitions, audio, and subtitles.
AceMovi also has a stock library of pictures, audio, and video files. Therefore, you can edit a video without restriction and use the required stock files for better video output. Likewise, you can import a video in any format and save it in MP4, MOV, AVI, MPEG, 3GP, and other popular extensions. It further provides the option to save the file for a device or share it on YouTube, Facebook, Instagram, Vimeo, and more.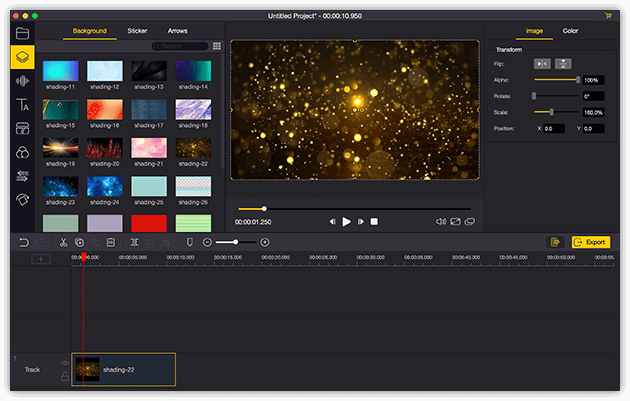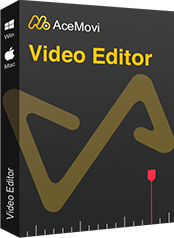 Key features of AceMovi Video Editor
Security Verified. 5,481,347 people have downloaded it.
Professional editing features to unleash your imagination
Multiple filters, transitions, text, sound effects, music
Supports different kinds of video formats
Running smoothly on Mac and Win
The best 1080p video editor
Pros:
Built-in stock library
Easy to learn
Intuitive interface
A plethora of effects
Picture-in-picture
Transitions, overlays, keyframing, and filters
Supports all popular video formats
Cons:
Not suitable for seasoned video editors
Part 2. Other 7 recommended free 1080p video editors
Top 1. OpenShot
OpenShot is an excellent and best free video editor 1080p software. The robust program consists of the features that you need to edit your 1080p video. It includes unlimited layers, video transitions, live preview, animations, keyframing, and much more. The cross-platform functionality allows collaboration and helps complete projects with ease. You can also slice and add images according to the need.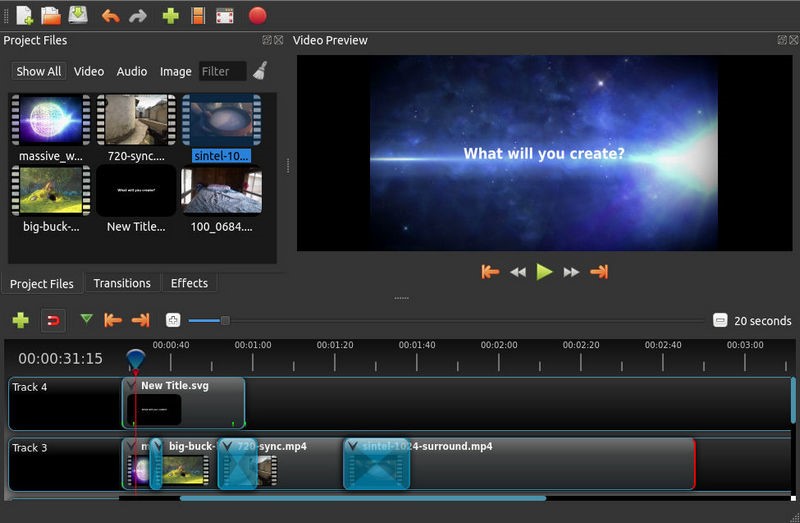 Pros:
Functions on Windows, Linux, and Mac
Supports all video formats
Unlimited layers
Cons:
Some features available in the paid version
Top 2. VSDC
VSDC is the best free video editor 1080p software for both beginners and professionals. The feature-packed platform offers everything required to edit a high-quality video and enhance it further using advanced editing features. For example, you can use the color correction feature, audio, and video post-production work, blending modes, filters, transitions, and a lot more. It further supports motion tracking, which is unavailable in other free video editing tools.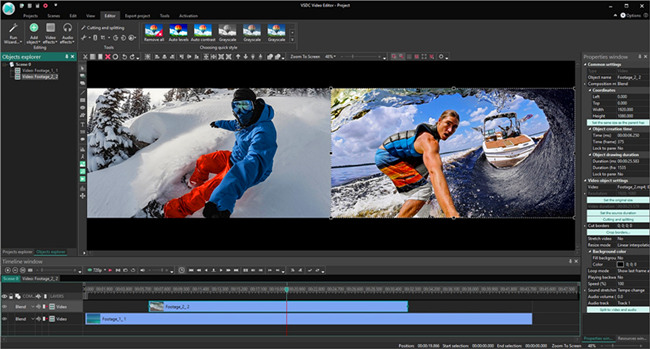 Pros:
Visual and audio effects
Blending modes
Masking
Motion tracking
Support of all popular formats
Cons:
You can access the advanced features in the paid version
The free version renders slowly and lags
Top 3. Lightworks
Lightworks stands out when it comes to video editing because it is the best video editor 1080p video editing without any lag. The major benefits of using the editing software are its ability to support Multicam editing, precise video trimming, and export videos in 720p format. Likewise, it supports all the video formats and comes with built-in templates for completing a task quickly.
Pros:
Social media templates
Timeline editing
Precise trimming
Royalty-free video and audio content
Cons:
Advanced for beginners
Saves a project to MP4 format only
Top 4. iMovie
iMovie is another program that is helpful in editing videos, especially for Mac users. The free 1080p video editor is efficient and offers a dynamic range of editing features required to enhance the output of a video. You can add music, titles, subtitles, effects, and a lot more. The software supports 4K UHD videos and is suitable for beginners and professionals.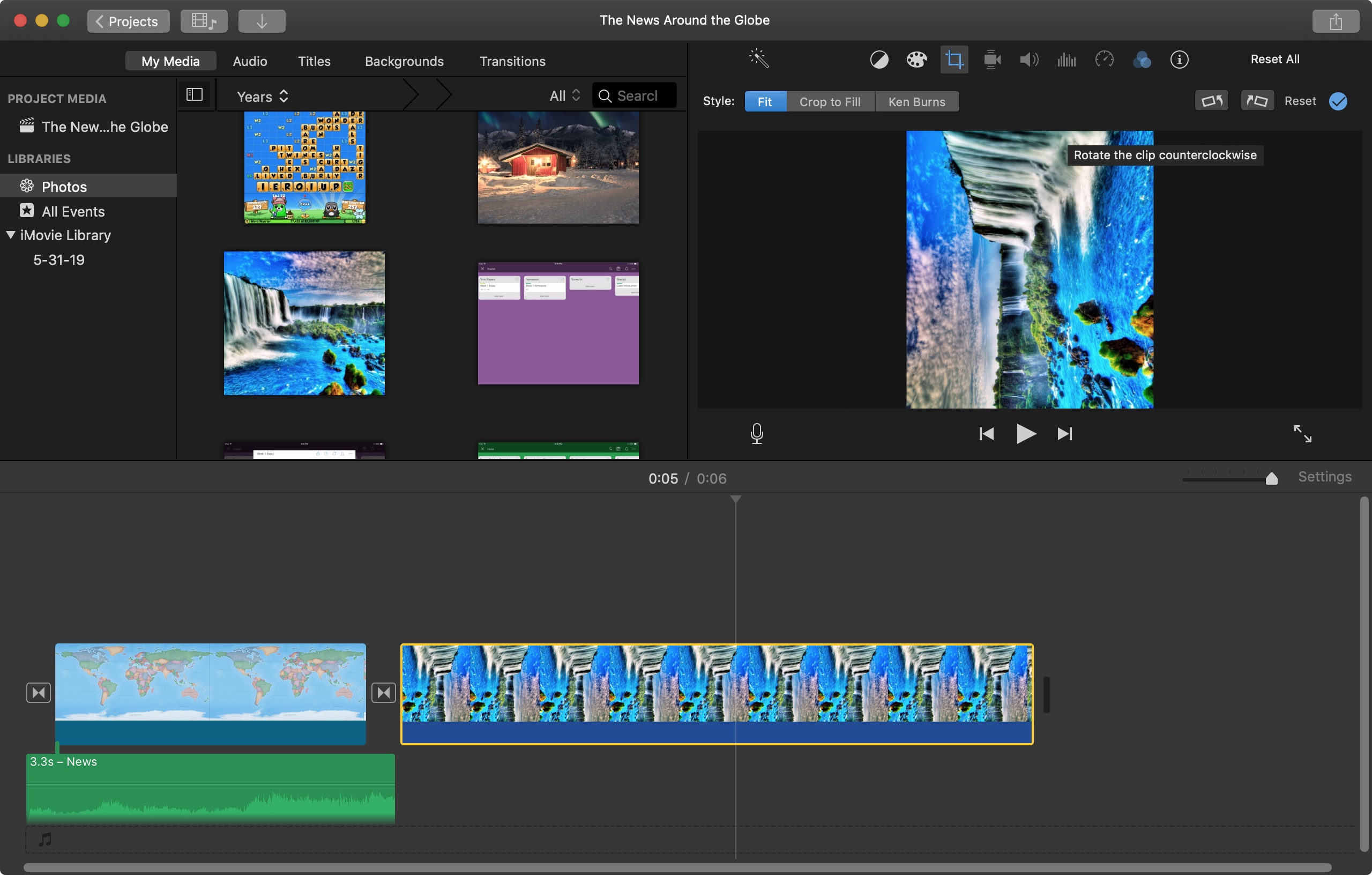 Pros:
Suitable for beginners
It consists of professional features
Transitions and addition of titles
Color correction
Audio equalizer
Support for 4K UHD
Cons:
Only for Mac
No multi-track editing
You cannot customize templates
No free stock library
Top 5. Shotcut
Shotcut one of the best video editor 1080p is an open-source platform suitable for any video editing enthusiast. It allows native editing and supports 4K videos with a drag and drop interface. In addition, you can mix and match videos of different resolutions and frame rates to create an intriguing video. It has wipe transitions, a color wheel, color correction, and a plethora of effects.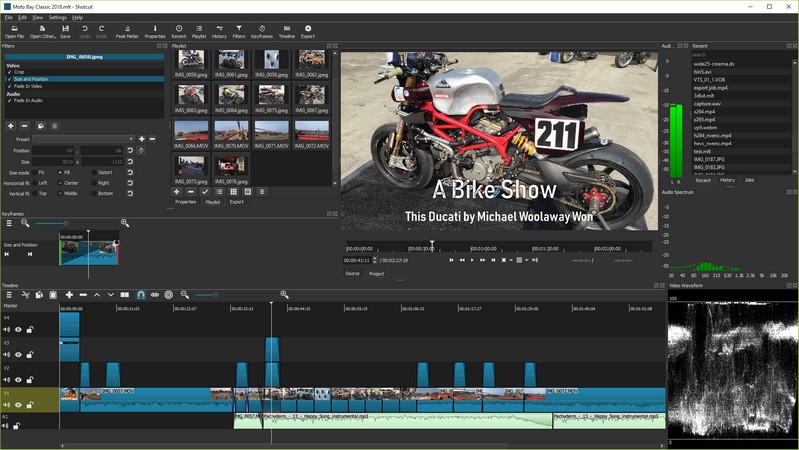 Pros:
Cross-platform support
Fully open-source and customizable
Support 4K HD resolution
Mix and match videos of different resolutions and frame rate
Cons:
Issues with workflow management
No templates
Limited stock library
Top 6. Kdenlive
Kdenlive is a free video editor 1080p program. It is open-source software and excellent for those who require professional editing features without paying any money. You can perform multiple audio and video live track editing, create storyboards, and work across different platforms. You do not have to leave your timeline and perform all the edits with ease.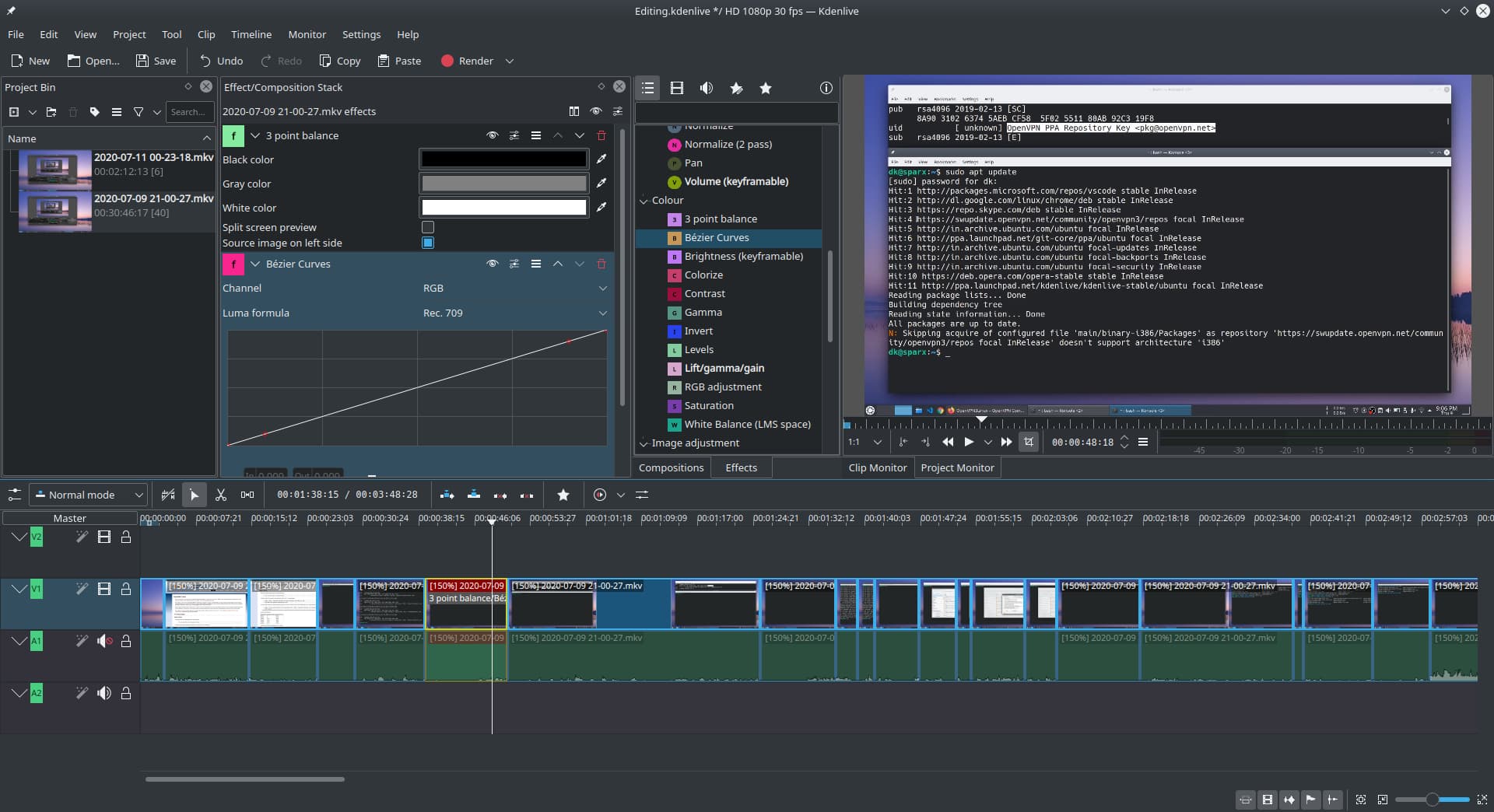 Pros:
Cross-platform functionality
Packed with professional editing features
Open source
Excellent community support
Cons:
Windows version misses out on a few features
No multi-frame editing
Cannot add team members
Website support only
Top 7. Hitfilm Express
Hitfilm Express is the best free video editor 1080p editor for both professionals and amateurs. It is no surprise to see the software used by Hollywood professionals. The exciting features of the platform are the technical and visual effects. Likewise, it is user-friendly, easy to learn, and provides the drag and drop feature. It is the right tool if you like to add VFX to your video.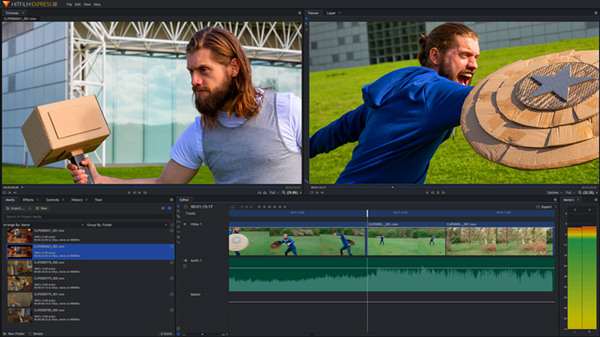 Pros:
Combines 3D, VFX, and standard editing features
Includes animation tools
Transitions and composite shots
Import 3D models
Powerful presents
Motion blur
Cons:
Lags at times
Limited audio editing features
No free stock library
Free version has features limitations
Summary
To make a stunning video, using a non linear video editor is much better than a linear video editor. In the above seven recommendations, I think AceMovi is the best one, which allows users to create their videos as they wish.