You may have come across surplus video resizers in the digital market. But right now, it is high time to grab the free video resizer software tools to work comfortably. Here you will review the reliable applications that assist in shifting the resolution and aspect ratio of a video without impact on the quality. You can choose the perfect one that meets your needs and take advantage of their built-in tools to carry on your work further. All the below-discussed tools are proven to be easy and fast to use. Go for them after surfing the pros and cons bit by bit, then carefully finalizing the apps that make your experience exceptional!
Top 7 Best Video Resizer Software for Computers in 2022
Resizing batch files needs more storage and a stable processing environment. Now, I am going to introduce 7 video resizers to you. They are not merely designed for changing the video's aspect ratio or dimension. The file size, format, quality, and more selections of preset sizes are under your control.
1. AceMovi Lightweight Video Resizer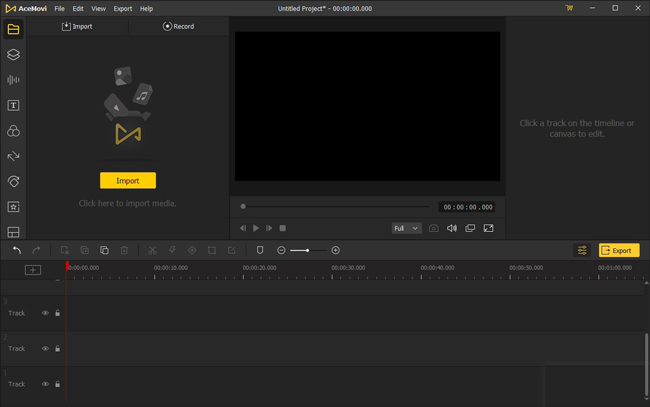 If you need precise and fast video resizer software, then the TunesKit AceMovi is the best free option that is compatible with Windows XP, 7, 8, 8.1, 10, and 11. It has an all-in-one bare-bones interface that is endowed with sounds, texts, filters, and transitions. You'll find a variety of video sizes optimally on the panel, such as YouTube (16:9), TikTok/Instagram Story (9:16), and Instagram Portrait (4:5).
AceMovi toolkit helps you perform the desired editing professionally. The parameter settings of audio and video are wonderful, such as the bitrate (Kbps), codec, sample rate, output format (DivX, MP4, WMV, MOV, and AVI), and fps. Now, scroll down below to see its mind-blowing features for a better understanding. And directly download AceMovi!
AceMovi Video Resizer
You can resize the videos to the desired window
The crop option allows you to trim the videos
Personalize videos by adding filters and transitions
Compatible with all types of video formats
Easily export the edited videos to social media
You can quickly learn this app without any difficulty
Video Tutorials of AceMovi: How to Resize a Video
2. Moo0 Video Resizer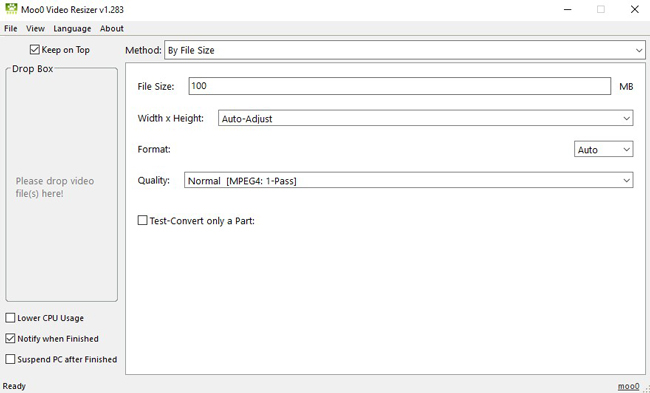 Without compromising the file's quality factors, Moo0 is an impressive video resizer tool that helps you change file size, width×height, and format. The file size alteration process occurs by retaining its resolution. It is compatible with Windows, with presets for mobile phones, android, smartphones, 352p, 480p, 576p, 720p, and 1080p. The performance of this program is appreciable, and you can connect with it to ensure confident edits to your videos.
Pros:
Resize video in your wanted aspect ratios
Relative and customizable sizes
Include AVI, FLV, MKV, and MP4
Goal-oriented and watermark-free tool
20+ system languages
Cons:
4 video formats only
Does not include 4K or higher
3. Xmedia Recode Video Resizer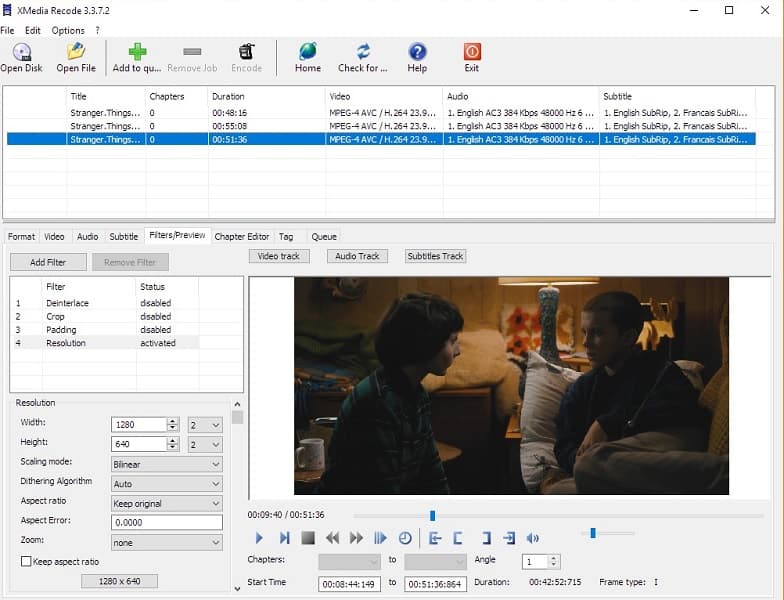 As a reliable video editor and resizer, Xmedia Recode can perform advanced video editing. This app has a comfortable user interface and allows you to convert the file formats to any desired type to overcome compatibility issues. You can resize the videos by maintaining their aspect ratios or choose to make precise edits using this tool. Video joining and files splitting are permitted on the screen. Playing videos in real-time or enjoying your fruits with the canvas!
Pros:
Customize attributes, like width and height
A plethora of video filters
Subtitle templates built-in
Preview the rendering and effect
Cons:
Advanced edits are impossible
Few formats
4. Avidemux Video Resizer Free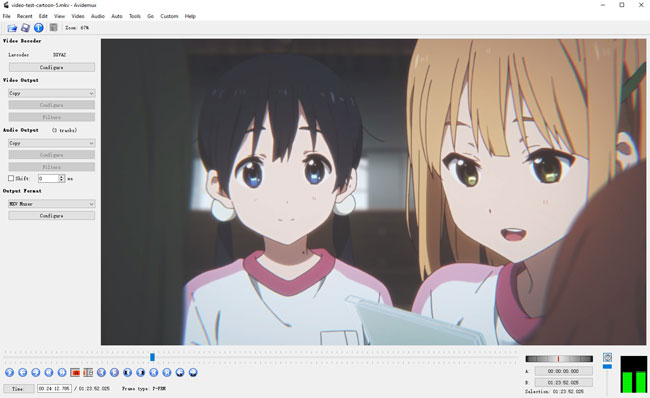 Avidemux is an open-source and free video resizer and editor that provides loads of video editing options to users. It has a user-friendly interface, and the controls are explicit for easy reach. You can work with a wide range of video formats using this software or use it to configure and encode the output settings of your imported video and audio files. Nevertheless, it has a dated interface that brings no music resources like AceMovi.
Pros:
A variety of codecs
Is available for Windows and Linux
Elementary 2-panel workflow
Cut, split, join, and rotate any clip
Cons:
Cannot edit more than one file once time
Split-screen and picture-in-picture are not offered
5. Lightworks Multimedia Video Resizer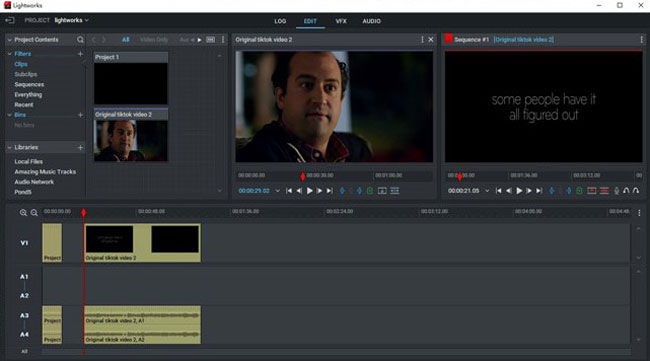 Lightworks is a professional and free Instagram video resizer that embraces multiple video editing features. You can make accurate edits using fewer clicks. This app is the perfect tool to complete creative tasks, like 360-degree video editing and VFX applying workflow. The multimedia interface helps the newbie explore a lot in editing audio and video. You are empowered to export files at the MP4 format for free, with 720p resolution and 0.264 codec.
Pros:
Share your videos with a social account
720p resolution is free for all licenses
Advanced color grading and sound optimization
Robust system helps you resizing video quickly
Unlimited tracks for videos and sounds
Cons:
You cannot resize video to 1080p for free
Low-end computers are not advised to download this software
6. VSDC Technical Video Resizer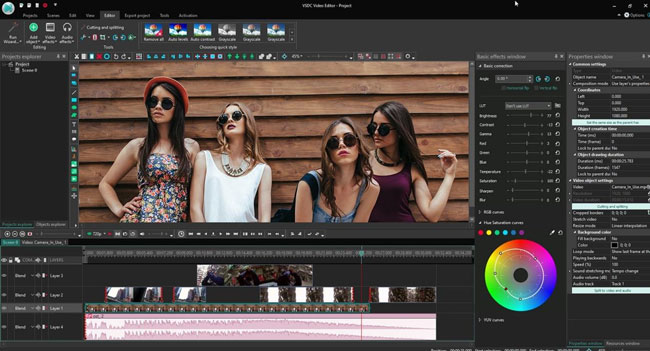 You want a pro video editor with a set of metadata and setting? VSDC comes up! It is a free video resizer and recorder that assists you in conducting the desired tasks on your video files. This software allows you to make your recording using a webcam. It is compatible with all types of video file formats. Uploading the edited, resized videos on Instagram, Facebook, or TikTok becomes easy and quick. But you can download this video resizer on Windows.
Pros:
Create slideshows with pictures and music
720p, 1080p, and 4K resolution are given
360 charts and view mode
It is embedded with flawless transitions
For professional video creators for YouTube and Instagram
Cons:
For Windows only
Complicated learning curve
7. HitFilm Express Video Resizer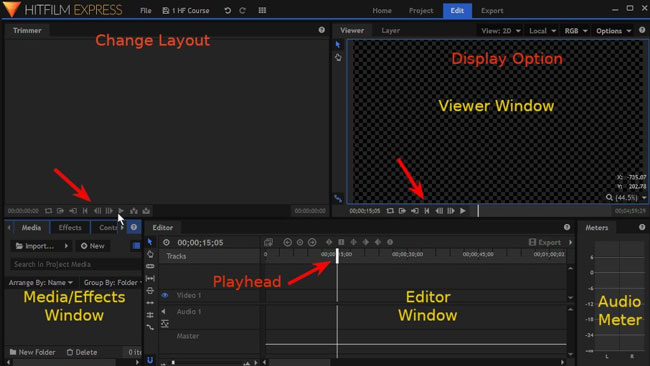 As one of the best VFX video editors, HitFilm Express is an apt tool for creative and surreal content designers. You can use this app to enhance your videos and engage the audience well. This program allows you to resize the videos during the export task. When you want to save or share the edited files, you can proceed with the export option, and the resizing attributes appear as one of the export parameters. You can resize the videos with it at your convenience.
Pros:
A vast library of video special effects(VFX)
Cinematic 4K (3840 x 2160) and DCI 4K (4096 x2160)
Action Cam Crop
Split-Screen Masking
Resize videos responsively
Cons:
For Windows only
Complicated learning curve
Top 3 Best Online Video Resizer Tools in 2022
Want to know which one is the best online video resizer for free and simple use? Here together we will see the Adobe Express, Clideo, as well as Kapwing. Comparatively speaking, Adobe Express is one of the brilliant products published by Adobe company, which is used for professional editing yet requires log in; Clideo is the easiest tool among them; and Kapwing provides you with off-the-shelf video templates to make quick compositions. So, let's go on to it!
1. Adobe Video Resizer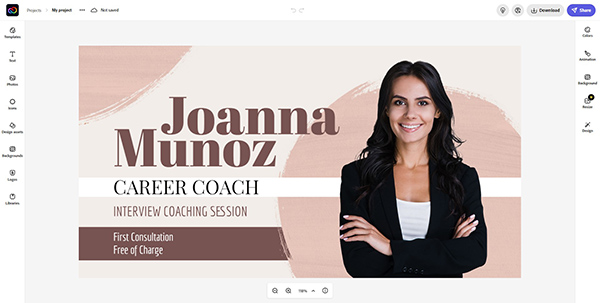 Adobe Express is able to make animated ads videos and explaintors depending on the browser. You can use it to resize the video in a customizable shape and continue to use the tools of a video titler, background music changer, color correction tool, video speed controller, and parameter converter. This online tool can help you save and share edited clips online for many days. You must log in first, then upload your files to the timeline before making any editing.
Pros:
Web-based functionality
Resize videos in a couple of clicks
Text templates abound
Save video in the could
Automatically enhance the color of video
Cons:
Long time will be spent if you want to resize a movie
It asks you to upragde to premium version frequently
2. Clideo Online Video Resizer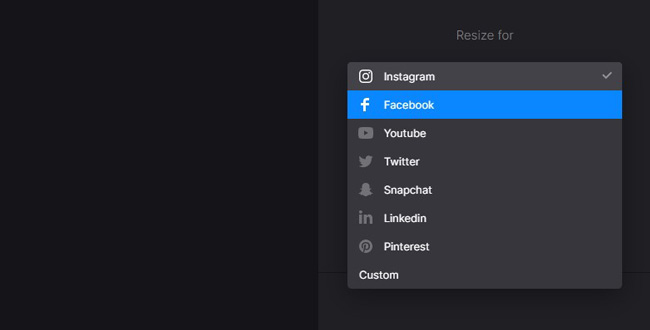 I must say that Clideo is the best online free IG video resizer because it provides quick access to resize your videos to the best resolution and aspect ratio that Instagram requires. More social platforms are included, such as Facebook, YouTube, Twitter, Snapchat, and LinkedIn. How to not resize a video in Clideo, just click a button to make the work? All you should do is import your videos from a local folder or Google Drive, then select the target social media. Finally, download your files online with Clideo.
Pros:
Accept your files from folders, Google Drive, and Dropbox
Clutter-free & direct interface
Resize Instagram videos into any other resolution
You can switch to trim, cut, join, and convert videos breezily
Cons:
The free version comes with a watermark
It is not a multi-functional video editor that compiles a video resizer online
3. Kapwing Video Reszier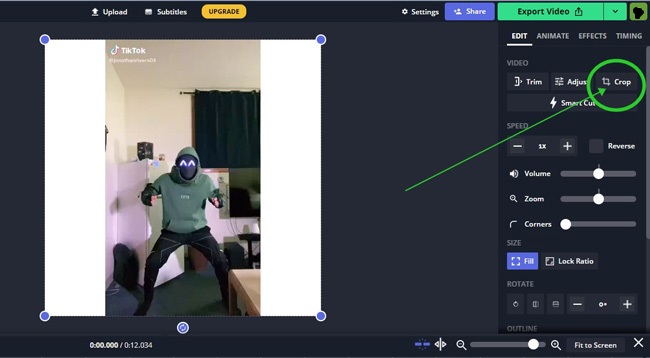 Kapwing online video resizer stands out lies in its numerous video templates, URL import/export feature, and one-stop editing mode. Perfect for first-time users who want to make simple edits online. You don't need to download any software. You can learn how to resize video on iPhone, Android, and Windows. This program needs you to register every time, and you cannot save edited videos with it for a long time when you got a free trial.
Pros:
A load of ready-made video templates
URL importing and exporting feature
720p or less resolution for free
User-friendly workflow view
Fit for multiple video editing
Cons:
You have limitations on file size and exporting times on the trial license
In a Nutshell
Thus, in this article, you had an enlightening discussion on free video resizer available in the digital space for quick downloads. The tools are unique, and you can opt for them without any hesitation. You have flexible features to deal with complex video files. Connect with this article to discover unique video resizing programs to assist in your video editing activities.