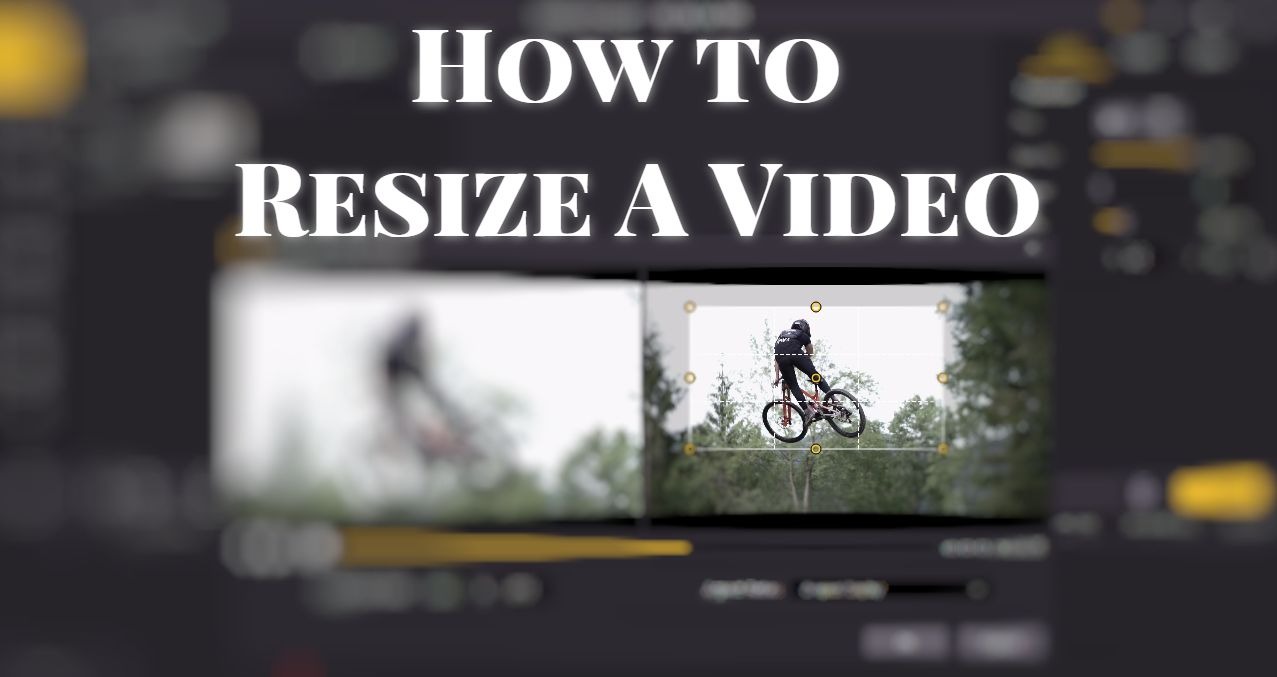 When you've got some funny videos and want to share them on social media, it's beyond annoying if the video file is too big to be uploaded on Instagram, Twitter, YouTube or other platforms. And since different social platforms display media with a different ratio, it'd be better to resize your video to remain the original qualify after you upload it to social media.
In the following parts, you'll learn how to resize your video both on phone and computer. Also we'll help you to resize your video for Instagram.
How to Resize A Video in TunesKit AceMovi
On the computer, you can easily resize your video in TunesKit AceMovi—the best video editor for beginners. In AceMovi, you can change the aspect ratio of your video to 16:9, 4:3, 9:16, 3:4 or you can custom the ratio yourself.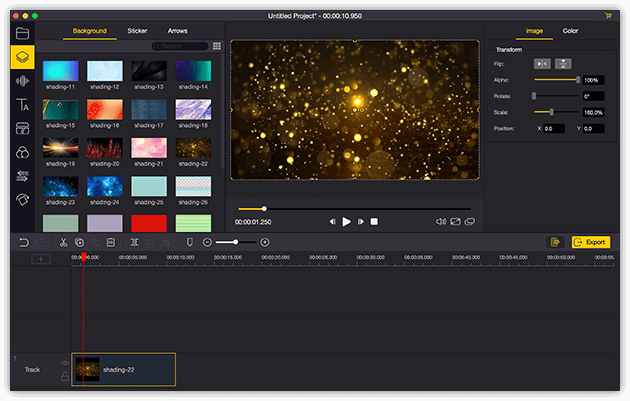 TunesKit AceMovi Video Editor is a one-stop video editor that provides multiple effects and transitions. It comes with a screen recorder which can record images as well as the sound coming out of your computer. As a well-established video editor, AceMovi is mounted with features like split screen, filters, animations, texts, and music library. The basic functions on AceMovi allow you to adjust your video like resize, crop, rotate and many more. The self-explanatory user interface comes with all the effects and tools you need to embellish your video.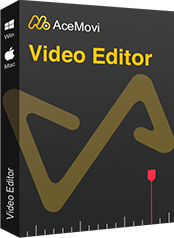 TunesKit AceMovi Video Editor
Security Verified. 5,481,347 people have downloaded it.
Basic and advanced features that make your video better
Multiple filters, transitions, text, sound effects, music
User-friendly interface
A variety of output options to choose from format, device, social platform
Resize a video in just a few steps
Next up, I'm going to show you how to resize up a video in TunesKit AceMovi. Before you add text to your video, make sure that you have already installed TunesKit AceMovi on your computer, this software currently supports Windows and Mac systems.
Add Video Files to TunesKit AceMovi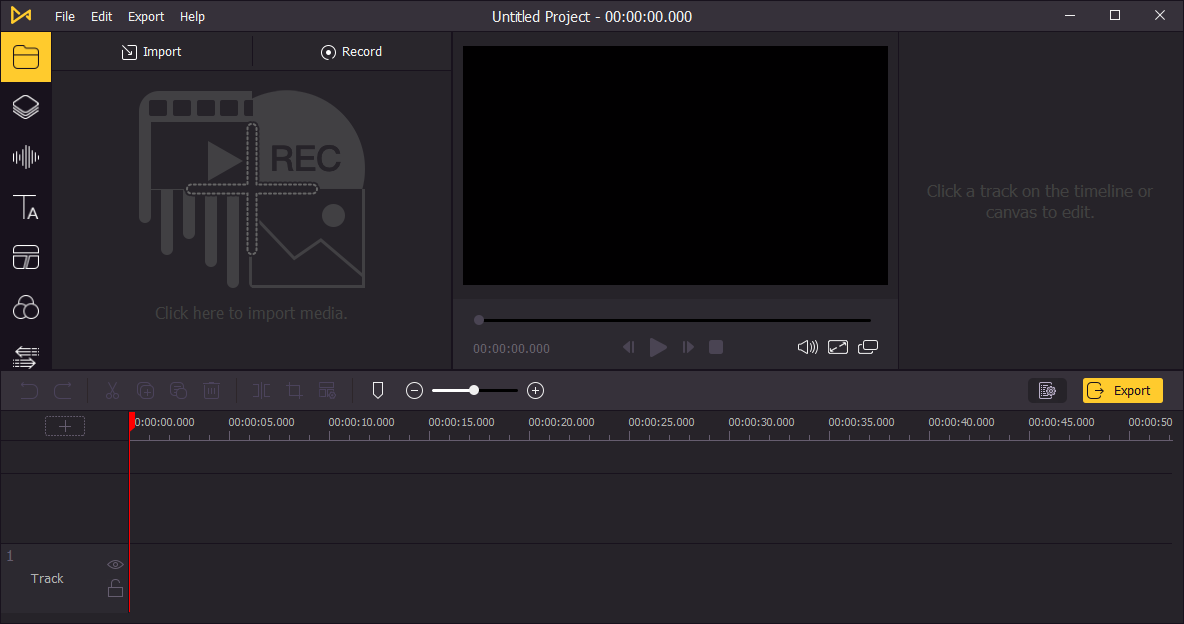 Open TunesKit AceMovi on your computer, then import your video footage to the media box. Or you can directly drag your video to the timeline.
Crop and Adjust Your Video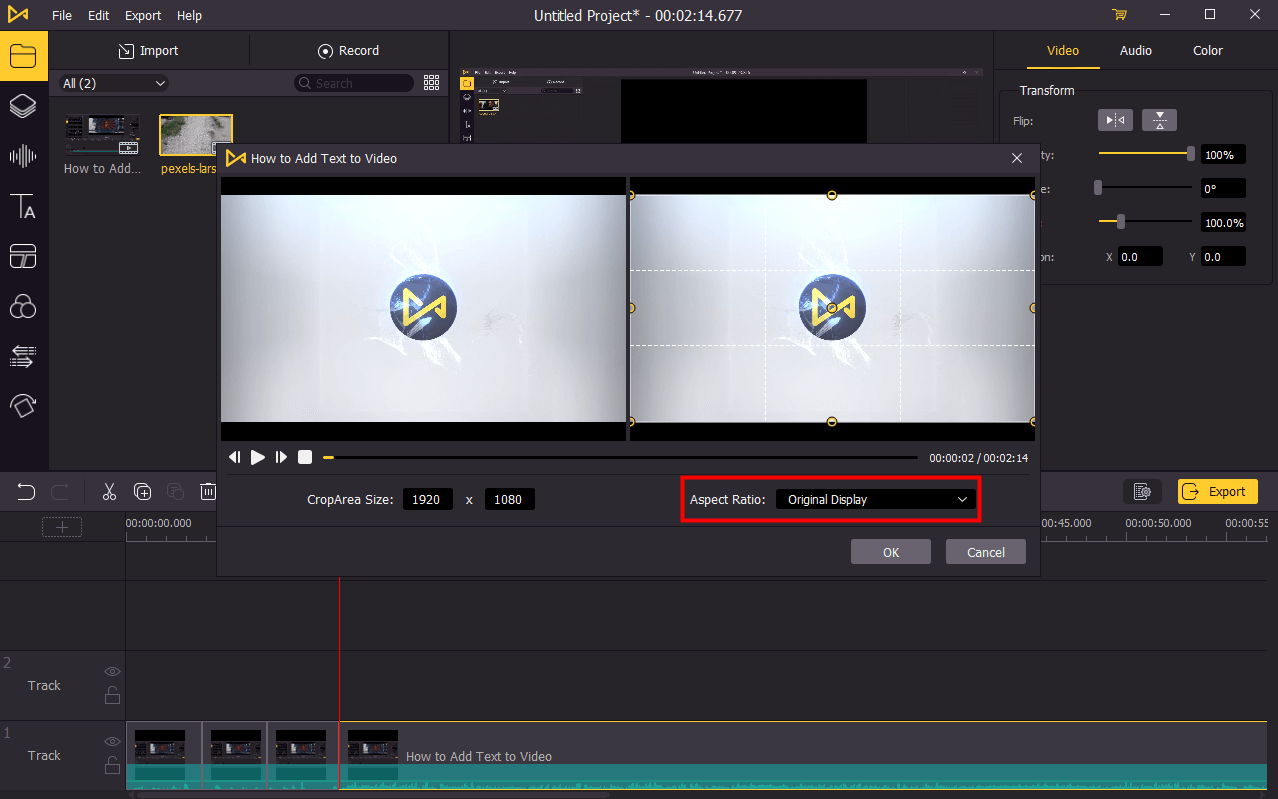 If the video is too large to upload to social platforms, you can crop some of the unwanted parts to make your video shorter, so that the output video size will be smaller. To crop a video, move the playhead to the point where you want to start cutting and then click on the

icon to cut. And then move the playhead to the end of the cut, and click the split icon again. Now, select the part you've cut out and then right-click on it > Ripple Delete. The unwanted part will be deleted and the interspace will be filled up so that the video will stay smooth.
Also you may need to adjust the ratio to fit different social platforms. To change the ratio of your video, click on the

icon and then click the downward arrow to open the dropdown menu. There you can choose the different ratio, you can even custom the ratio.
Set up Output Parameters and Output Video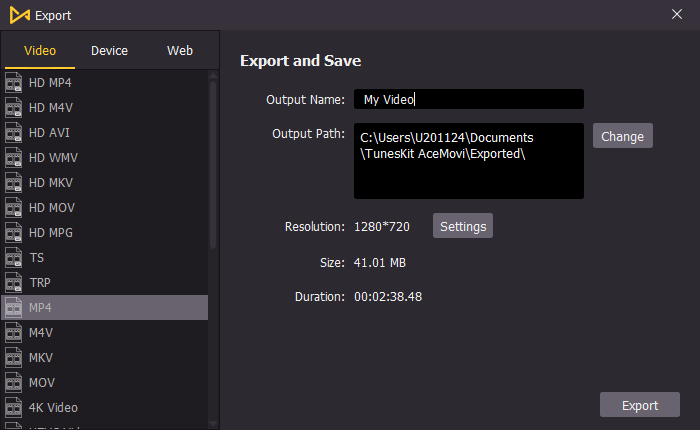 After adjusting, now click on the Export and click Export Video. A window will pop up and you can choose the output format from MP4, M4V, AVI, WMV, MKV, MOV and more. You can choose the output device or social platform as well.
To resize your video as you want, you can click the Settings in the middle of the screen and click Custom. You can change the output codec, resolution, frame rate, bit rate, quality and audio parameters. When you finish, you can preview the estimated output file size. When you're satisfied with the size, click the Export to export your video.
How to Resize A Video in Premiere Pro
In Premiere Pro, with the scaling feature, you can resize your video as any ratio as you want:
Step 1: Open Premiere Pro and import your video.
Step 2: Click on your video on the timeline and go to Effect Controls on the upper left panel.
Step 3: Next to Scale, you can adjust the parameters to resize your video. And you can untick the Uniform Scale to change the scale width and height separately.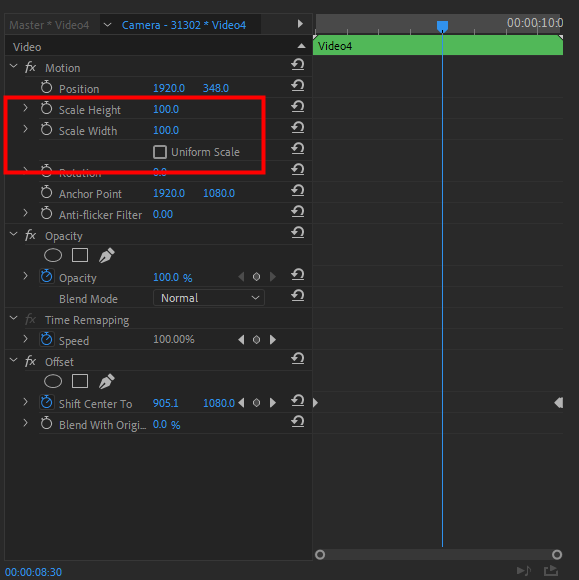 Step 4: Click on File > Export > Media... to export your video. To get a smaller size of the video, you can choose the lower resolution.
How to Resize A Video on Android
What to do if you only have an Android phone and still want to resize your video? Actually the built-in gallery on your phone is more capable than you think. You can trim the unwanted parts on your android phone to make your video smaller.
Step 1: Go to Gallery > Tap on the video you want to adjust.
Step 2: Tap Edit > Trim.
Step 3: Toggle the markers to resize your video.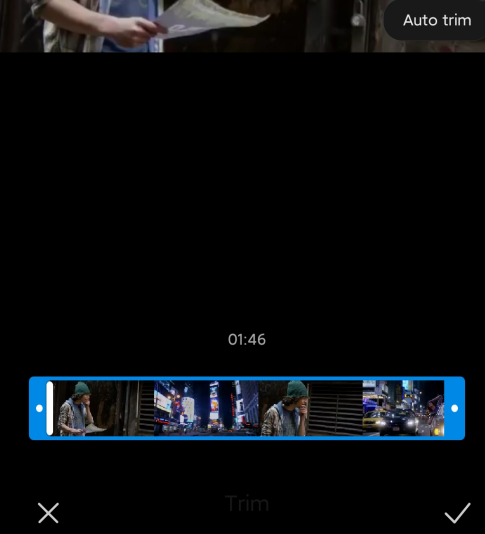 Step 4: Click Save to save the video.
How to Resize A Video on iPhone
On iPhone, you can resize your video without using a third-party app. Here's how to resize your video on iPhone:
Step 1: Open Photos on your iPhone.
Step 2: Tap on Albums on the bottom menu.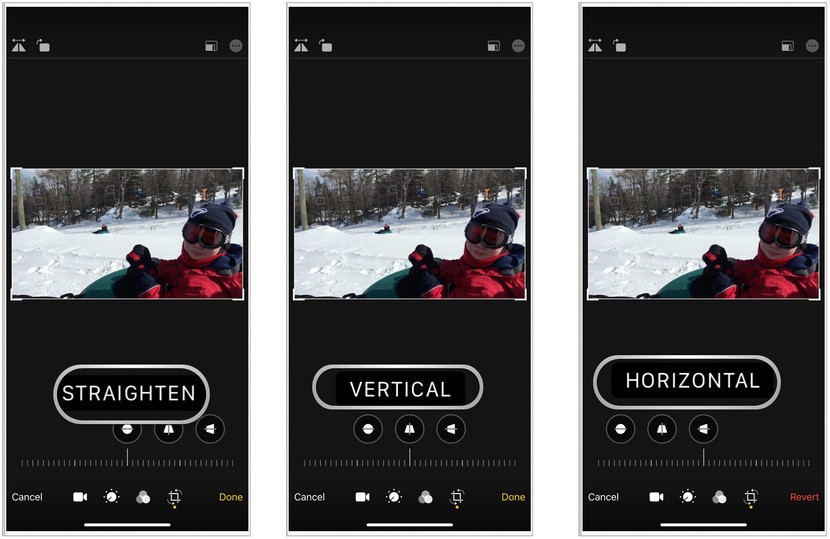 Step 3: Tap Videos, then choose the video you want to edit.
Step 4: Tap Edit on the upper right of the screen.
Step 5: Tap Crop, then you can choose straighten, horizontal or vertical to adjust the ratio.
Step 6: Move your finger to resize the video, then save the video.
Bottom Line
Things are a bit different when you want to resize a video on different devices. But if you want to precisely resize your video, a computer and a video editor are always preferred. TunesKit AceMovi allows you to easily resize a video on your computer within minutes. After the resizing, you can choose the platform you want to post your video on and AceMovi will automatically help you to perfect the ratio and the size of your video.