When you've got some funny videos and want to share them on social media, it's beyond annoying if the video window is too big or too small to be uploaded on Instagram, Twitter, YouTube, or other platforms. And since those trendy social platforms display media with various uploading sizes, for example, Instagram Reels require 9:16 and YouTube posting needs 16:9, it'd be better to resize your video while remaining the original quality after you upload it to social media.
In the following parts, you'll learn how to resize a video with aspect ratio presets given by the best video croppers and resizers for computers, online, or mobile phones. We'll start from here: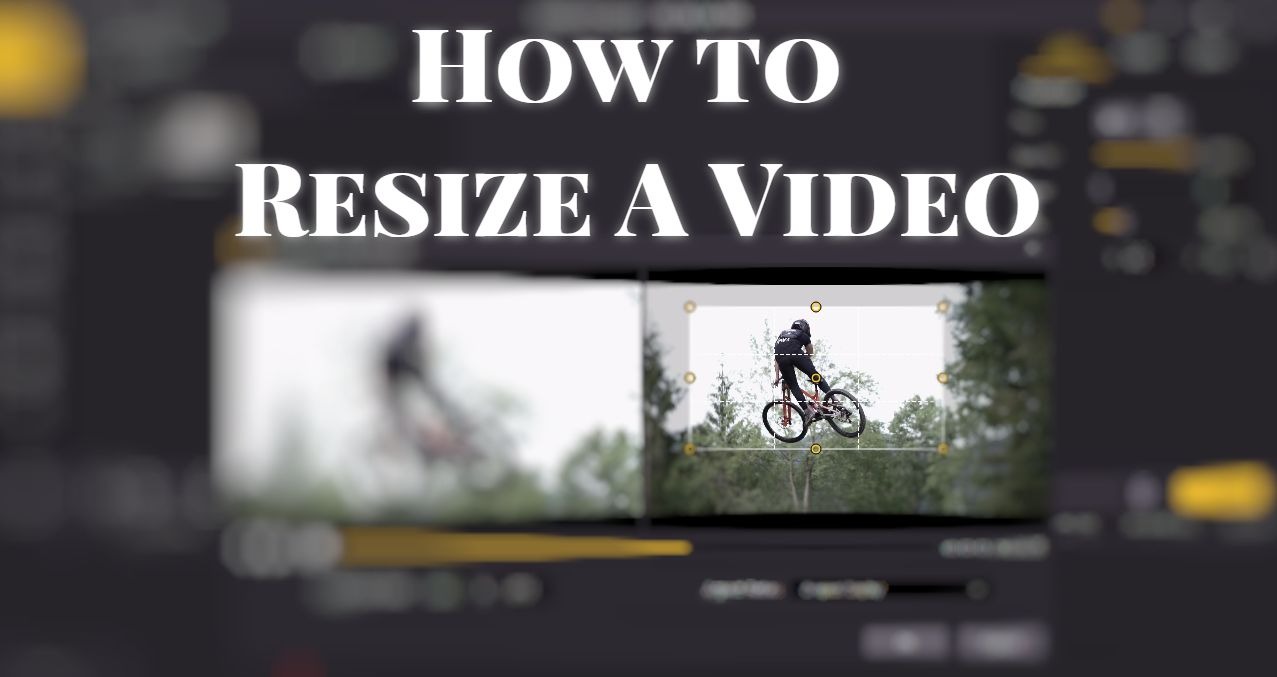 How to Resize a Video in TunesKit AceMovi on a Computer
On the computer, you can easily resize your video in TunesKit AceMovi — The best video editor for beginners. In AceMovi, you can change the aspect ratio of your video to 16:9, 4:3, 9:16, and 3:4, or custom the ratio as per your needs. The basic functions on AceMovi allow you to improve the video with resizing, cropping, rotating, dubbing, converting, compressing, and many more.
As a one-stop video editor that provides multiple effects and transitions, TunesKit AceMovi comes with a screen recorder that can record images as well as the sound coming out of your computer. It is mounted with features like filters, animations, texts, and a music library. The self-explanatory user interface is alive with all the effects and tools to embellish content.
AceMovi Video Resizer
Video size presets like 16:9 and 9:16
Special workspace for cropping videos
Customize video dimension personally
Timeline can handle multiple files
Record a video or dub a narration
Save video at MP4, AVI, DivX, WMV, etc.
Trim out any file size video as want
Resolution support is up to 2160p output
Quick Guides: Resizing a Video in TunesKit AceMovi Video Editor
Next up, I'm going to show you how to resize a video in TunesKit AceMovi. Before you add text to your video, make sure that you have already installed this software on your computer, which currently even supports low-end Windows and Mac systems.
Add video files to TunesKit AceMovi. Put thumbnails under the timeline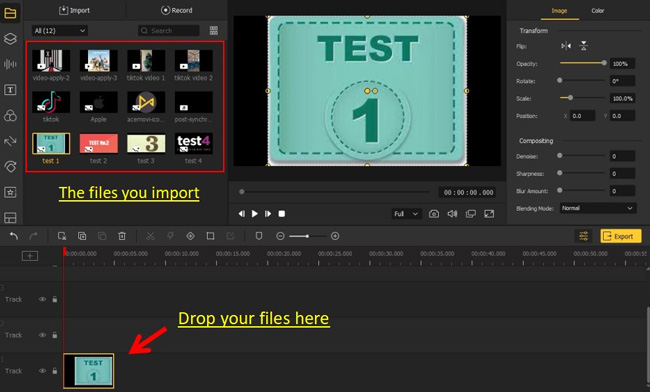 Start TunesKit AceMovi on your computer, then import your video footage to the media box. Or you can directly drag your video to the timeline.
Go to Crop from toolbar, then crop and adjust your video
To change the ratio of your video, click on the

icon and then go to the downward arrow to open the dropdown menu. There you can define the different ratios from 16:9, 4:3, 9:16, or 3:4. Or customize the size within "Aspect Ratio" > "Custom". It is also available to play your video when resizing the window.
Click Export. Go to Settings > Custom to personalize parameters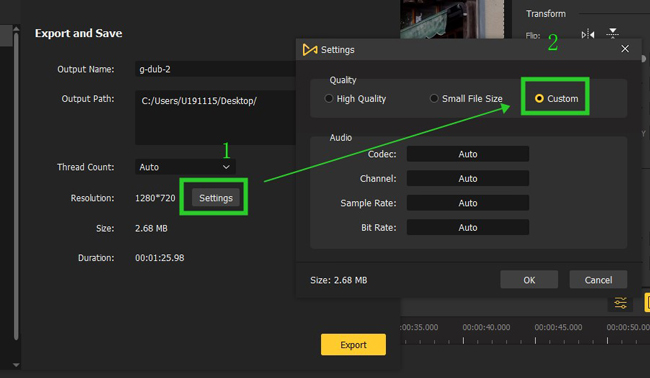 After adjusting, now highlight "Export". A window will pop up and you can choose the output format from MP4, M4V, AVI, WMV, MKV, MOV, etc.
For advanced settings, click "Settings" in the middle of the screen and go to "Custom". It's easy to change the output codec, resolution, frame rate, bit rate, quality, and audio parameters. When finished, you can preview the estimated output file size. To enjoy interesting editing, get TunesKit AceMovi!
How to Resize a Video in Premiere Pro
Want to know how to crop the scale of a video in Adobe Premiere Pro? This software is compatible with Mac and Windows both. Beginners may find it hard to use, so it is necessary to learn the user guides when you confront some problems. By the way, there is a 30-day expiration date for a free license. In Premiere Pro, with the scaling feature, you can resize your video in any ratio you want:
Launch Premiere Pro. Drop files under the timeline directly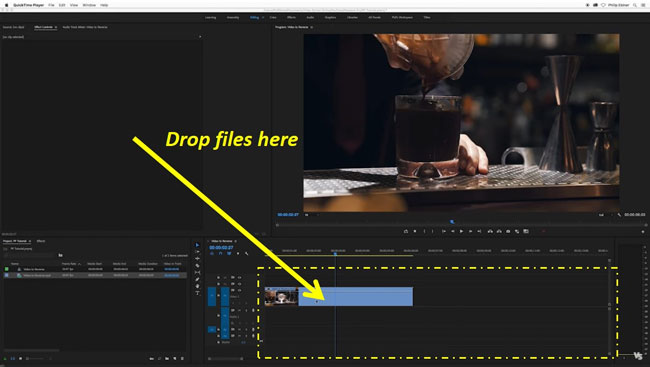 Open Premiere Pro on your computer and import videos by dragging-n-dropping. The timeline will automatically unlink the audio from the imported video.
Highlight the clip, right-click it and select Scale to Frame to resize the video

Click on your video on the timeline and right-click the clip to pick up "Scale to Frame". Alternatively, go to "Effect Controls" on the upper left panel.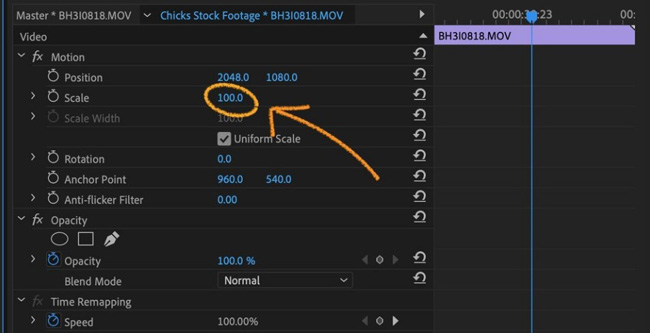 Next to "Scale", you can adjust the parameters to resize your video. And you can untick the "Uniform Scale" to change the scale width and height separately.
Find File > Export > Media, and set output video format and output name.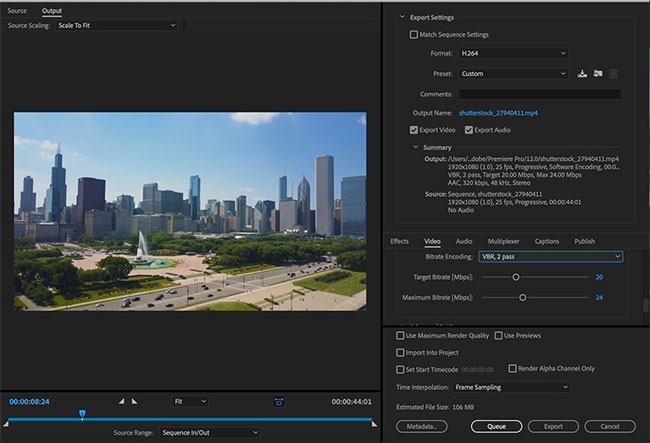 Click on "File" > "Export" > "Media..." to export your video. To get a smaller size of the video, you can choose a lower resolution. There are plenty of output video formats and presets inside the box that users can opt for.
How to Resize a Video Online Free with Clideo
Online video resizers and croppers are so popular at present, some of which even beyond many video editing software to some degree. However, users may confront internet problems and personal information leakage. You will like Clideo for an online video-making project, believe me. Compared to other programs, Clideo offers diverse dimensions for popular platforms, for instance, Instagram, Twitter, Facebook, WhatsApp, etc.
Meet Clideo Video Resizer online. Choose local files to get started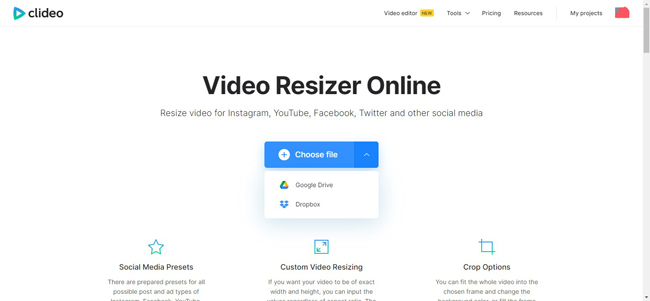 Clideo offers a full series of video editing functions on the default page, like Video Trimmer, Video Speeder, Video Volume Booster, and Video Resizer. You need to choose "Video Resizer Online", or search for it. Upload videos from local folders or Google Drive/Dropbox are available.
Select the aspect ratio for the wanted social media requriement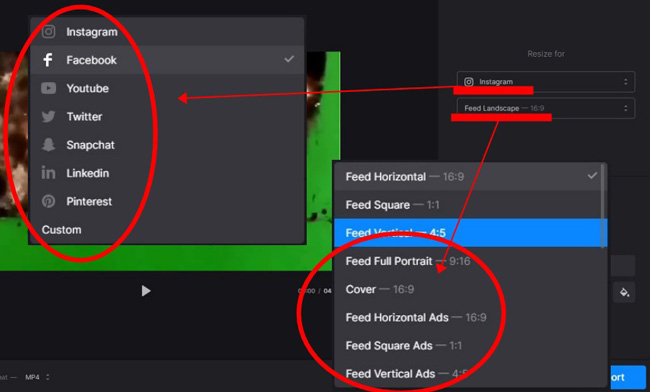 First thing first. Click the social media, like Instagram and Facebook. Then pick up the ready-to-wear project dimension. For example, you can set the dimension as "Feed Vertical - 4:5" or "Feed Square - 1:1". The performance monitor displays the changes in real-time. Once done, click "Export".
Remove watermark with premium version, or download video with watermark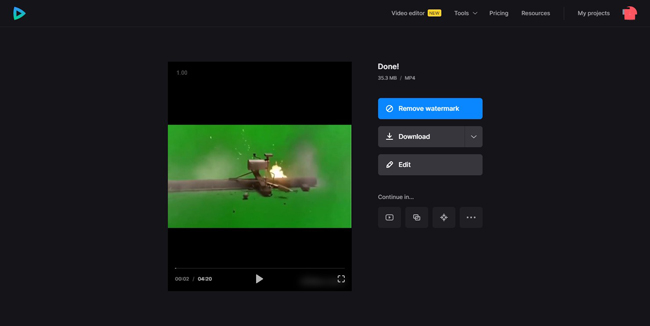 One of the problems of Clideo is only with premium accounts can users download the final video without any watermark. Otherwise, the video will leave Clideo's logo.
How to Resize a Video on iPhone & Android in VN
What to resize a video if you only have a cell phone? Actually, various video resizing apps have been released up to now. You can use TikTok, Instagram, or Snapchat for making a video with a pre-designed size. However, it is not allowed to resize your video with those apps. That is the reason you need to try VN, which is a stable and safe app you can try on iPhone and Android. Keep scrolling down!
Start by New Project, add files to upload from the phone's album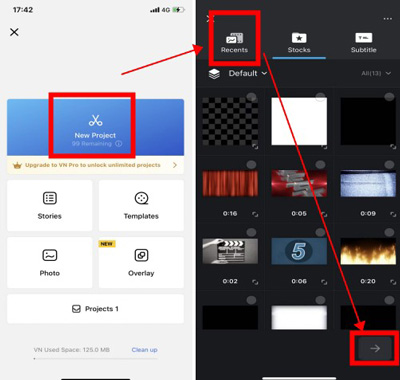 For launching a blank project, click "New Project" from the interface. Then select the target files from "Recents" or "Stocks". VN has no limit on the file size when exporting compared to Clideo.
Get Crop from the toolbar. Opt for the ready-to-use dimension options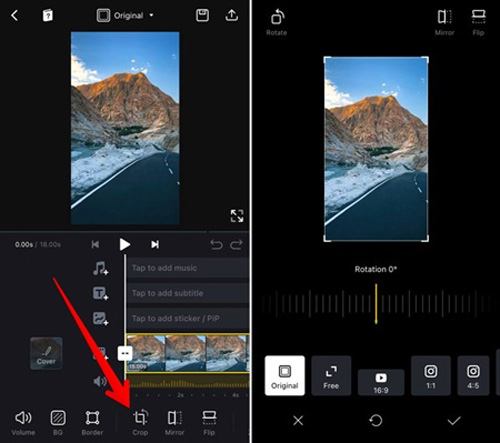 Most features are built in the toolbar on VN, and the Cropping is not an exception. Click it, then you're empowered to review some prepared dimensions, like YouTube, Instagram, and Twitter. Pick up the proper one for your video and check the video by playing it on the screen.
Go to download the video in the right upper place. Choose your preference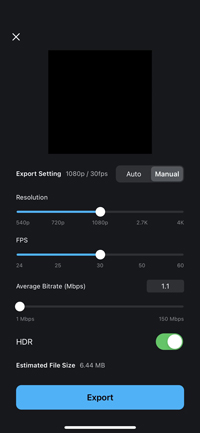 VN is able to download the video on 540p, 720, 1080p, 2.7k, and 4k. You need to slide the options and hit the button. More settings contain FPS, average bit rate, HDR, title, and description.
The Bottom Line
Things are a bit different when you want to resize a video on different devices due to the project requirements. But if you want to precisely resize your video, a computer and a video editor are always preferred. Those tools allow you to easily resize a video within minutes. After the resizing, you can choose the platform you want to post your video.