One of the most frequently requested skills is how to use a gif cropper to crop any gif. Cropping other image types, such as PNG, is simple in Photoshop and similar programs. When cropping a GIF with a gif cropper app, you must ensure that the file preserves its motion after editing.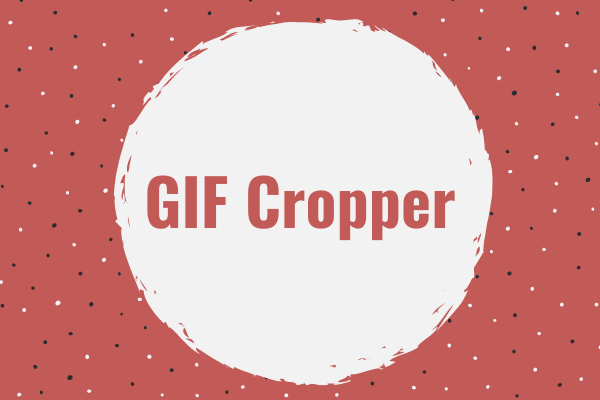 Cropping a GIF is entirely doable, and in this article, we'll show you the top 6 gif croppers for Windows, Mac, and mobile devices. Simply continue reading to determine which choice is most likely to satisfy your requirements. We'll explain why you should utilize GIFs and then offer the finest GIF cropper software available in 2021.
Top 1. AceMovi Video Editor
AceMovi Video Editor is one of the more capable gif cropper app on the market today. For starters, it supports all major video formats and most minor ones. This allows you to work with many sources and outputs without being constrained by your program. Additionally, you get a comprehensive set of video effects. You may add transitions, animations, and text overlays to your movies to give them a truly finished look. You can combine multiple films, create a split-screen display, or add new sounds. Additionally, with a sizable library of stock footage, you'll have lots of other films to work with.
Monthly pricing is a tad costly, to the point that purchasing less than a year makes no sense. Additionally, you would prefer to export audio-only content. To be fair, that is not the purpose of the software, although it does support audio encoding as part of the video. However, this is a small quibble in comparison to the several things the software gets well. Finally, the UI is extremely intuitive. As a result, AceMovi is as simple to use as it is versatile and effective.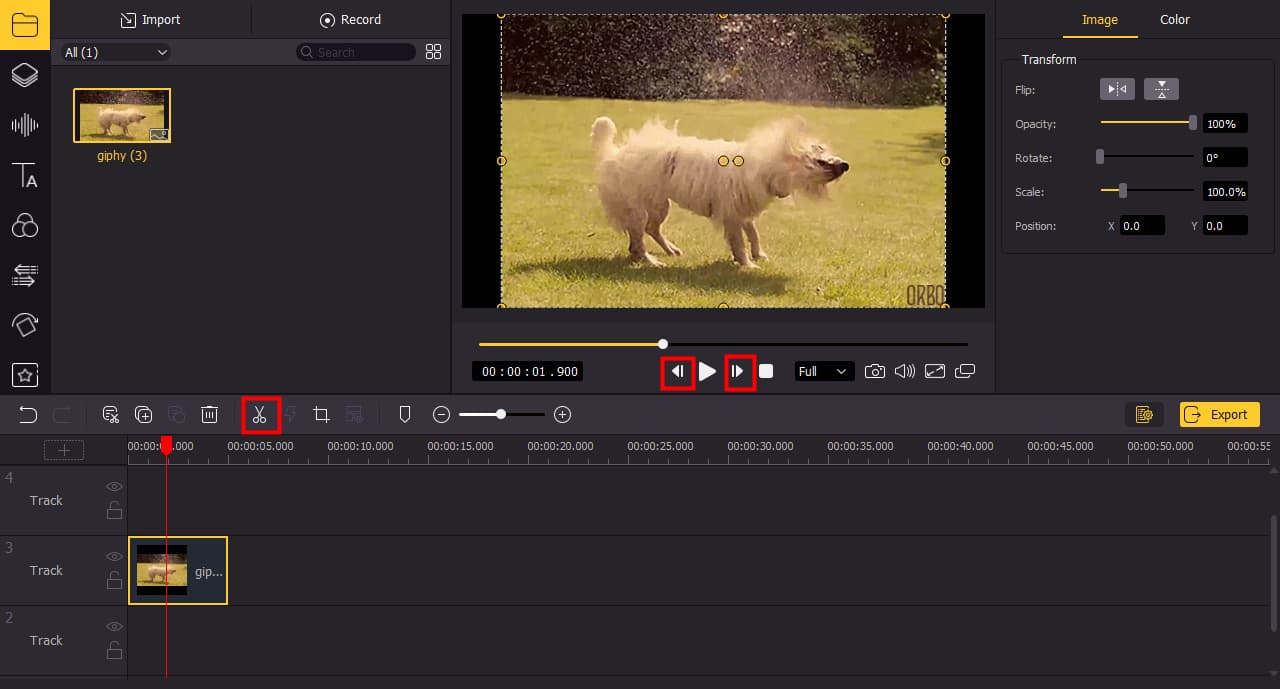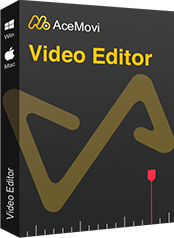 AceMovi Video Editor
Security Verified. 5,481,347 people have downloaded it.
Supports all major video formats
Professional editing features to unleash your imagination
Multiple filters, transitions, text, sound effects, music
Beginer-friendly interface
Top 2. Wondershare Filmora
Wondershare Filmora is an intuitive yet powerful gif cropper app that enables you to edit GIF files in a variety of ways, including cropping, reversing, rotating, splitting, and cutting, as well as adding text and overlays.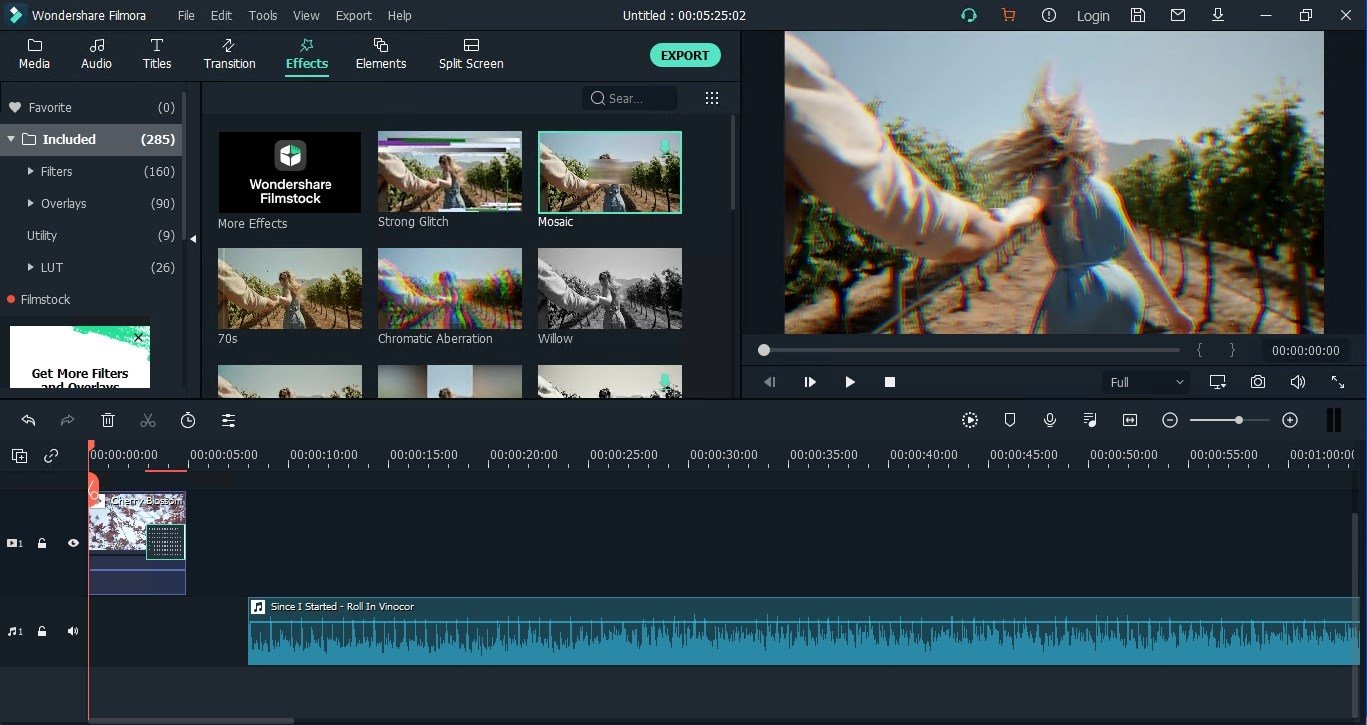 Pros:
It enables precise cropping domain adjustment and seeing the outcome before export
Support trimming GIF images and adding text and effects to GIF images
Share straight on Facebook
Cons:
It may be a little cumbersome if all you want to do is crop a GIF image
Top 3. GIFS.COM
Consider the immaculate and useful GIFs.com, a service that makes producing GIFs simple. GIFS.com (Free) enables you to create GIFs from video URLs or local files. You can obtain content from a variety of sources, including Instagram videos, Vine videos, YouTube videos, and Facebook videos. GIFs can last up to 15 seconds and uploads can be up to 150 MB in size. After inserting a link, you may select the GIF's start time and perform additional modifications on the clip, such as cropping the image, adding a caption, or even blurring or flipping the image for added artistic flair.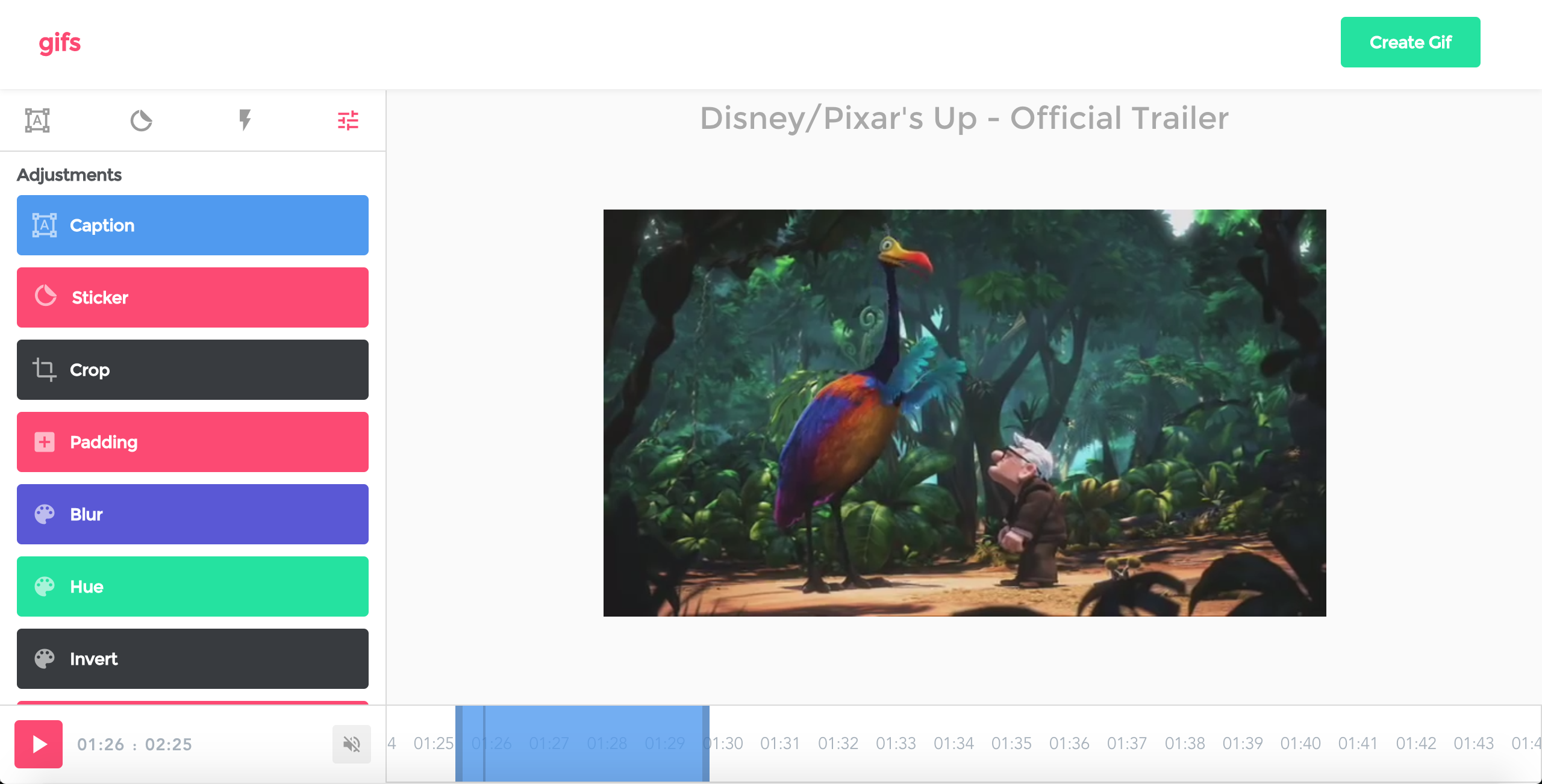 Pros:
Elegant UI that is simple to utilize
Allows you to blur and flip the GIF
Allows you to directly share the GIF on Facebook, Twitter, and Pinterest
Cons:
Certain effects cannot be previewed
To export the gif, you must sign in
Top 4. EaseUS
Many of you may believe that EaseUS is nothing more than a video editing tool. That is not true. The video editing software comes as a complete package that enables you to edit videos, animated gif cropper, and split GIF files into frames on your computer.
It supports GIF image formats in addition to a variety of video formats. You can load your photographs into this app and crop them to your specifications. After that, you can export the file as an animated GIF. It preserves the animation while retaining your clipped editing.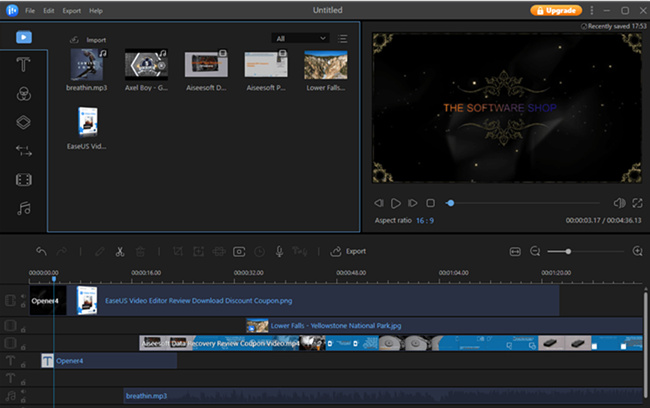 Pros:
Animated GIF images are supported
Import GIFs in the same way you would a video file
Enhance your GIFs with amazing effects
Export the animated image version of your edited GIF
Cons:
Limited editing possibilities
Costly
Several unattractive text effects
Not Friendly User Interfaces
Are Not Professional
Top 5. PicsArt Animated GIF & Sticker Creator
PicsArt GIF & Sticker Maker is an incredible tool for cropping GIFs. It enables you to make and edit GIF images on your mobile device. It's also compatible with the iPhone, which means you can crop GIF images directly from your device without relying on third-party websites. To begin, add your file into the software and then crop your image using the Fit option.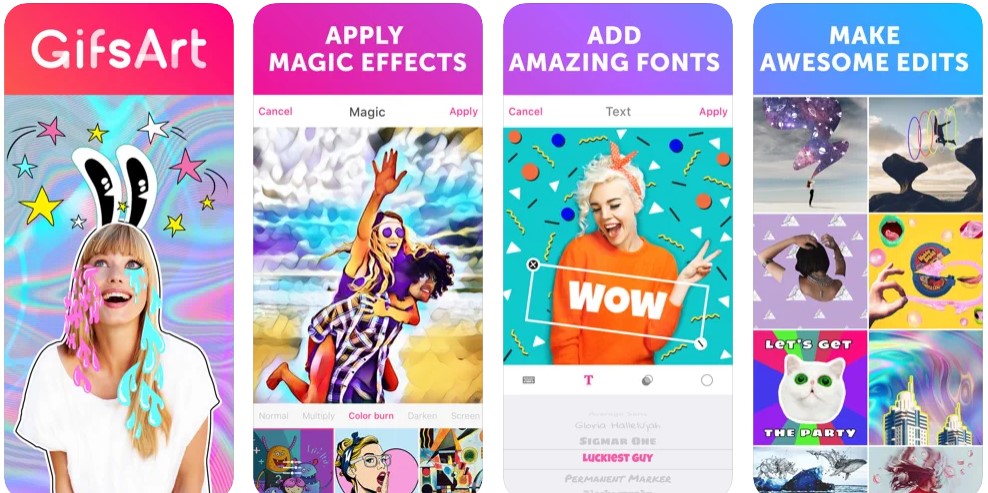 Pros:
Allows you to create animated GIFs by combining movies, photos, and GIFs
Uniquely animated masks
Filters and effects that are incredible
Allows you to add text and captions in a variety of typefaces
Cons:
unable to make a backup of your work
Top 6. GIF Maker
GIF Maker is a feature-rich application that enables you to convert animated GIFs to frames. GIFs on your phone and allows you to alter existing ones. You can use it to trim and crop your GIFs and modify various other aspects of your photos. It can also assist you in converting videos to GIFs if you choose.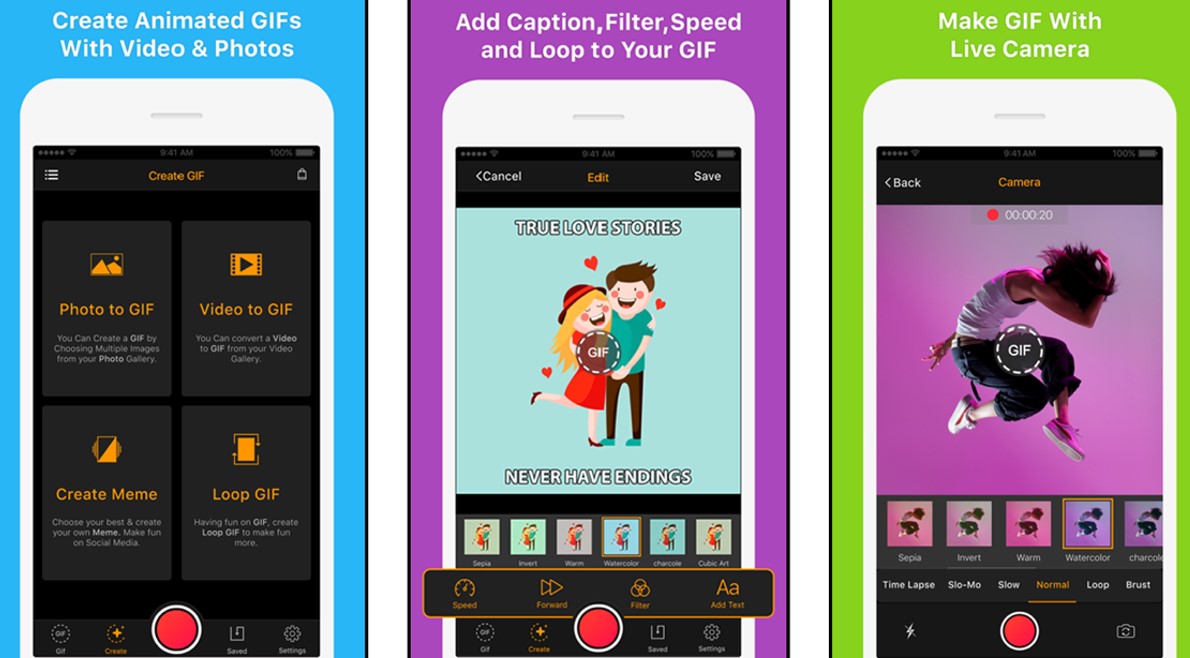 Pros:
Convert a video clip to an animated GIF
Convert video from a webcam to a GIF
GIF file size reduction with several quality settings
Create a transparent/black/white GIF
Cons:
Unable to use the trial version of the premium version
Summary
If you're looking for an easy way to use GIF cropper, AceMovi is your best bet.
If your GIF image contains any unneeded features, a GIF cropper will assist you in removing them. Our selection of the top GIF croppers above will assist you in locating a suitable program for editing and cropping a GIF on your smartphone.
With many capabilities and an advanced set of tools at your disposal, you should anticipate selecting a platform that gives a worthwhile experience. Examine the offered platforms to gain a thorough idea of how to crop a GIF.